Ohio LGBTQ+ organization does 'the little things' for the entire community
Though Have a Gay Day has its roots in LGBTQ+ activism, Knote makes it clear that his organization is for everyone — queer or not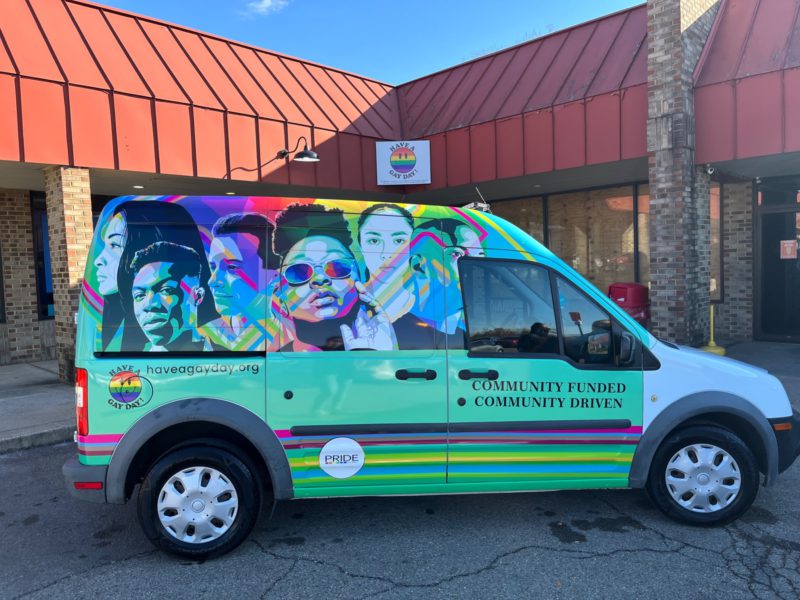 DAYTON, Oh. — On September 18, 2011, a 14-year-old bisexual boy from Buffalo, New York, committed suicide — sparking grief and outrage across the United States. His name was Jamey Rodemeyer, and just months before his tragic death, he participated in the "It Gets Better" social media campaign, started by journalist Dan Savage and his partner Terry Miller to combat suicide among LGBTQ+ youth.
In his video for the campaign, he shared that people would call him gay slurs in the hallways of his school and "constantly send him hate." But he assured viewers that "it does get better."
Jamey's parents supported him, and he was seeing a social worker and a therapist. But the constant bullying didn't stop.
"No one in my school cares about preventing suicide, while you're the ones calling me [gay slur] and tearing me down," he wrote on September 8, according to the Washington Post.
"I always say how bullied I am, but no one listens … What do I have to do so people will listen to me?" he said the next day.
Jamey's story was covered by major news outlets across the country, touching the hearts and changing the lives of many.
In an interview with Time, Jamey's mother, Tracy Rodemeyer, said, "We got so many messages from people who [told us they] were [considering suicide], and they heard Jamey's story and reached out to us, and they said, 'He saved my life.' I mean, hundreds of people."
Yet, Michael Knote, founder of Have a Gay Day, noticed "no one had really created a memorial page" for Jamey. So, he took matters into his own hands and started one himself.
It didn't stop there as Knote would later travel to Buffalo and raise $17,000 for the American Foundation for Suicide Prevention. And that was only the beginning.
What was once a memorial page on Facebook is now a rapidly expanding, award-winning nonprofit called Have a Gay Day in Dayton, Ohio.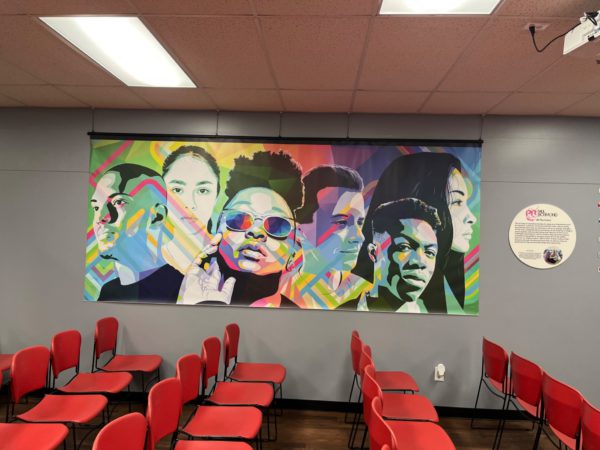 Knote started the organization because he felt like there were "a lot of organizations that were just trying to cash out on bullying and suicide." Instead, he wanted to create "an escape — a place where people could just kind of be themselves and be free from people trying to make a profit off of them, or stroke drama for likes, or share really emotionally charged kind of stories."
Describing exactly what Have a Gay Day does is difficult because of the sheer amount of services it provides. "We've done everything from going to clean up tornadoes to doing advocacy work for individuals that are in need," Knote said. "I don't know, for a little organization, we just were kind of pushing forward and really trying to fill that void."
One of those voids, especially in Dayton, is food and other resources. Census data shows 30.6% of people in the city live in poverty, and according to Feeding America, almost 20% of Dayton is food insecure.
The pressing need shifted the organization's main focus to providing free food and other resources to all of Dayton, and the surrounding Montgomery County, not just the LGBTQ+ community. And it's not just any food bank — they deliver to people who can't get to them in person.
"We will deliver anywhere in the county to anyone that's in need," Knote said. "And we also have a pet food pantry and a little pantry that's outside where people can get food. We give away heaters. We give away laundry tokens — when we have them available. We give away personal care items. We are just looking to fill the needs."
On Friday, Knote and the organization's volunteers unveiled a new community van — provided in part by the Hall Hunger Initiative, PFLAG Dayton, LexisNexis Pride and a host of community supporters and sponsorships — that they can use to deliver food instead of their own vehicles.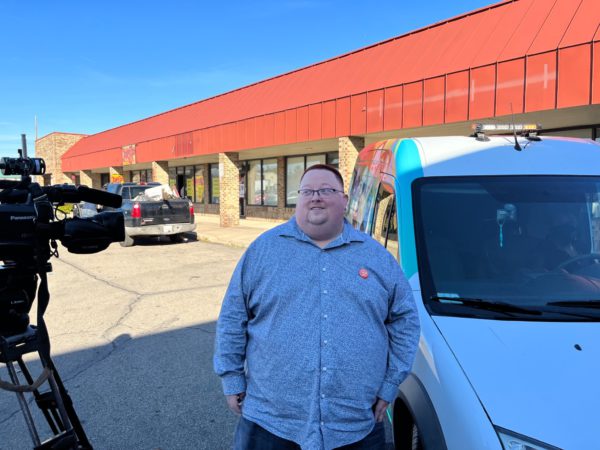 "Make sure to get pictures of the volunteers, it's not all about me," Knote continuously told the media at the event.
In his interview with the Blade, Knote also praised the organization's volunteers, saying, "The volunteers are amazing. They make everything possible at Have a Gay Day. It's just beautiful. It's diverse, it's glorious."
Have a Gay Day is entirely volunteer-run — even Knote himself is one. He is employed full-time at FedEx to "pay the bills," running the organization in his time away from work. "Eventually, I want to work for Have a Gay Day," he said. "But I don't want to be the first employee."
But for now, Knote wants to use the money the organization takes in to continue to expand, so they can keep serving the community. In addition to the van, the organization also plans to move into the space next to them. To him, more space means more opportunities to help those in need.
It's hard for Knote to believe that Have a Gay Day has become what it has become. "We started with Rainbow Takeovers in the middle of the night, we would randomly post for like an hour to rainbows, and we wouldn't tell anyone when it was happening," he recalled.
Rainbow Takeovers turned into marching for marriage equality. Before same-sex marriage was legal in Ohio, the group took couples to neighboring Indiana to get married — something Knote called "the little things."
As they grew, the organization needed a home. So, they moved into a 150 square foot space in the KeyBank tower, a 27-floor building in Dayton's downtown. "We were there for almost two years, but the people that were leasing it out said that they couldn't sell the space because of our rainbow trees," Knote said.
They continued to move up as they grew– to suburban Dayton in Moraine, Ohio, settling in a storefront suite in a strip mall a few miles north of downtown. "When we came to this location, we were told by the community that we shouldn't be here because it was dangerous," Knote said. "But this is where the need was."
"We go into a lot of spaces that many would consider us a brave organization," he said, noting Have a Gay Day's involvement in religious events.
In particular, Knote remembers an anti-bullying event hosted by religious groups — and sponsored in part by Chick-fil-A, which came under fire again this summer for having ties to a group fighting against the Equality Act. "It was very faith based, very faith based," he said.
But that's not what Knote took away from the event. "The fact is: Have a Gay Day, an LGBT organization, showed up to a Chick-fil-A sponsored event with a roomful of religious individuals, and spoke in front of them," he said. "And that's beautiful."
Looking ahead, Knote wants to make sure the organization never limits itself. "We don't want to be a focus organization," he said.
"We want to be like a fully diverse organization that just maneuvers through the community, creating resources where we can and filling in the voids for anyone that's in need to create a better community for everyone," he said.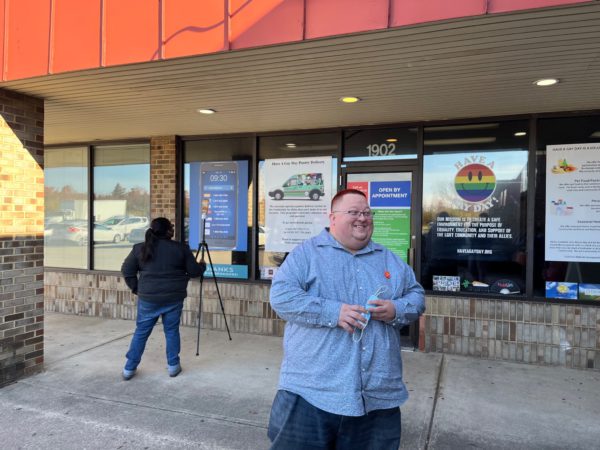 Though Have a Gay Day has its roots in LGBTQ+ activism, Knote makes it clear that his organization is for everyone — queer or not.
"How many LGBT people are you specifically serving?" is a question often posed to Knote.
"For us, we do not keep track of those numbers," he said. "We don't ask people how they identify. The biggest reason is we're actually trading allyship. It's a beautiful thing to imagine or to think about the different individuals that are coming in — I don't care if they're supportive or not. The thing is, we're offering genuine kindness in a non judgmental way. And because we're allowing individuals of all ages to grow and to prosper in a place where we change the whole scope of what the community expects from an LGBT organization."
Knote can only imagine how the "little things" Have a Gay Day does for the community now could change the life of an LGBTQ+ person in the future.
"Maybe a person will come out someday, and their family, who may not have been supportive, will maybe think about Have a Gay Day and reserve that same sort of kindness for their child, parents, spouse or whoever that is."
"The work that's tied into all of that — the sort of fun, happy, random times — is pushing to make a difference for not only just the queer community now, but the queer community in the future."
Target & vendor remove T-shirt from webstore after ACT-UP NY objects
Silence = Death and its accompanying reversed pink triangle symbol was created by artisans with The Silence=Death Project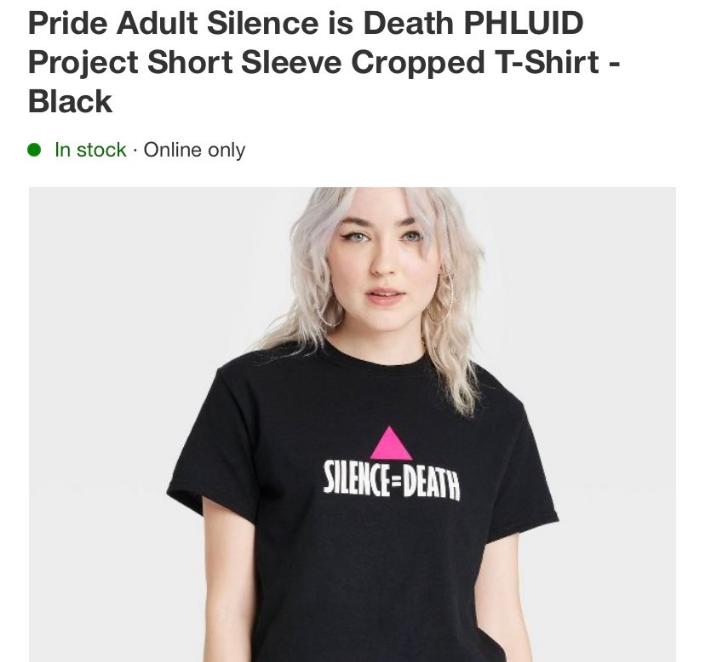 MINNEAPOLIS – Retail giant Target and its vendor partner, New York City-based retailer The Phluid Project, removed a T-shirt which used the iconic slogan Silence = Death and its accompanying reversed pink triangle symbol from availability on the Target web store Friday.
In a story first reported by longtime Rolling Stone editor Daniel Kreps, a series of tweets this week called out both Target and The Phluid Project for not clarifying if proceeds of sales of the item would be channeled to ACT-UP NY,  the AIDS Coalition to Unleash Power (ACT-UP), a non-profit.
ACT-UP NY also sells t-shirts and other apparel with the iconic imagery to generate funds for its efforts to raise awareness and contribute to HIV/AIDS campaigns including funding for Housing Works, New York's largest AIDS service organization and Health GAP, which fights to expand treatment for people with AIDS throughout the world, which are direct outgrowths of ACT-UP.
We can answer that for you: No. Both @Target and @phluidproject did not get permission to use "SILENCE = DEATH" art. We have been fighting the commodification of AIDS for years and this is the latest edition. If you want to support our work buy from us: https://t.co/MxdVFQEypz https://t.co/1b7s4kEx2m

— ACT UP NY (@actupny) May 6, 2022
Silence = Death and its accompanying reversed pink triangle graphic symbol was created by artisans and graphic designers from The Silence=Death Project. The six-person collective in New York City was comprised of Avram Finkelstein, Brian Howard, Oliver Johnston, Charles Kreloff, Chris Lione, and Jorge Soccarás.
The Silence=Death poster was also used by ACT-UP as a central image in their activist campaign against the AIDS epidemic. Because of ACT-UP's advocacy, the slogan and pink triangle remains synonymous with AIDS activism.
A spokesperson for Target, Brian Harper-Tibaldo told the Blade that "This shirt was designed by our vendor partner, The Phluid Project, who is working directly with ACT-UP to address their concerns. The item is only available on Target.com and we've temporarily pulled it from our assortment until the concern is resolved."
The Phluid Project's Chief Executive Officer, Robert Garett Smith, told the Blade in a phone call Friday afternoon that once he had learned about the social media exchange he communicated with Target to suspend sales of the T-Shirt. Smith said that he was in communication with ACT-UP NY and that steps were being undertaken to mitigate the issue.
Smith emphasized that his company is queer owned and operated, he himself is a gay man who is also HIV positive and his goal is for fulfillment and empowerment for LGBTQ+ people. He reiterated his mission statement posted to the firm's website which reads; "We strive to amplify the rising voice of today's youth, which rejects binary gender norms, and favors an inclusive world that allows individuals to wear what makes them feel good—that is, what best reflects who they really are inside."
A Federal records check by the Blade showed that there was no registered Copyright or Trademark for the slogan and its image, and that technically it is in the public domain, a fact that ACT-UP NY noted in their tweet Friday. At issue for the collective was what it defined as 'corporatization' of the iconic imagery.
That said, not having reached out to ACT UP NY—while many others have, and selling this product purely for commercial profit, means it was not done in good faith. We vehemently believe that the corporatization of Pride, and in this case, of historic AIDS imagery has gone too far.

— ACT UP NY (@actupny) May 6, 2022
The Phluid Project's Smith said that he believes in monies and profits being part of a reinvestment into the LGBTQ+ community especially given the political attacks on the community, mainly Trans and queer non-binary people currently.
ACT-UP NY in a June 2018 tweet after a similar controversy with global footwear giant Nike after a compromise earlier with clothing company Levi Strauss & Co noted that their position is that companies should not profit off queer people's lives without sharing those profits.
We aren't saying that we own the symbol, we're saying that corporations should not profit off queer people's lives without sharing the profit. @LEVIS donated all their SILENCE=DEATH vests to us so we could sell them and make our own profit.

— ACT UP NY (@actupny) June 4, 2018
Lambda Legal & Black & Pink: Legal system anti-LGBTQ+ bias survey
"Everyone who interacts with the criminal system, whether a victim or are suspected of a crime has legal rights & must be treated fairly"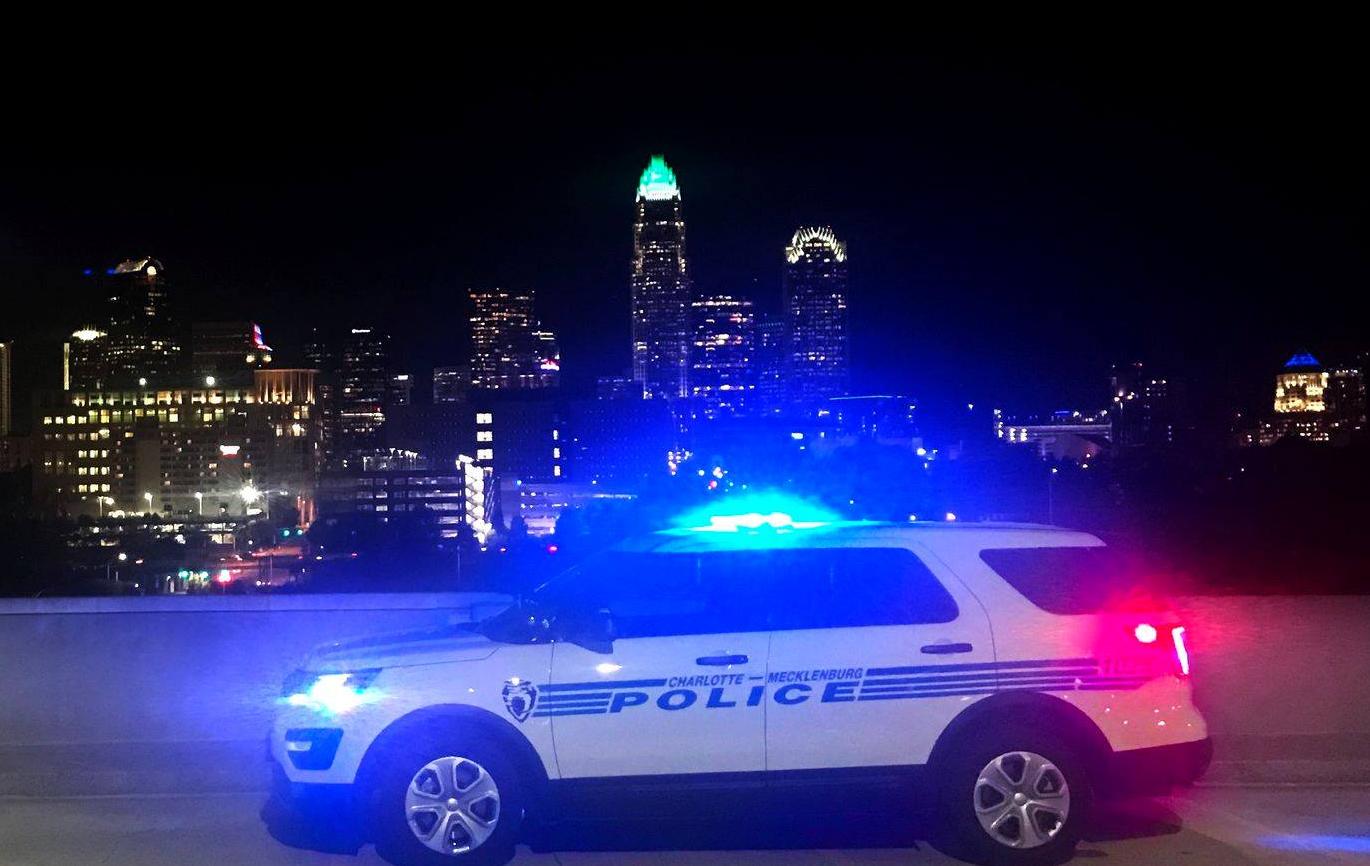 NEW YORK – Lambda Legal, in partnership with Black & Pink National, launched the new Protected & Served? community survey Thursday, a study that will explore discrimination and bias against LGBTQ+ people and people living with HIV in the criminal legal system.
The findings of the Protected & Served? survey, will inform and support new research, advocacy, litigation, and policy efforts to address the discrimination and abuse experienced by LGBTQ+ people and living with HIV in the criminal legal system, and hold them accountable.
"Everyone who interacts with the criminal legal system, whether they are a victim of a crime or are suspected, accused, or convicted of committing a crime, has legal rights and must be treated fairly," said Senior Attorney and Criminal Justice and Police Misconduct Strategist for Lambda Legal, Richard Saenz. "However, we know that is not the case for many people, especially LGBTQ+ people and people living with HIV. If people in our communities have had an experience with the criminal legal system or another government entity such as child protective services, we need to hear from them so that together we can make change."
"The idea that we are supposed to compartmentalize the harm we experience from systems of police while engaging with these systems for our care and safety is a recipe for disaster," said Executive Director for Black and Pink National, Dominique Morgan. "And if these systems truly desire to be our core system of care and justice, they should welcome feedback that allows them to see their true impact. The Protected and Served? report is a much needed mirror to police, jails, prisons, and school security."
The first Protected & Served? report, which explored government misconduct by police, prisons, the courts and school security against LGBTQ+ and people living with HIV, has been an important resource for litigators, advocacy groups, scholars, journalists, and government entities, including the U.S. Department of Justice and the U.S. Commission on Civil Rights.
This year's updated report will build on the success of the first report by expanding the survey to include questions about the experiences of more marginalized populations within our communities, including incarcerated people, young people, sex workers, and immigrants, and will ask questions about interactions with the U.S. immigration system, government systems focused on youth such as child protective services, and broader law enforcement.
The survey will also ask how these experiences have influenced trust, or distrust, in the criminal legal system.
Strength in Numbers Consulting Group, an LGBTQ+ led research, evaluation, and philanthropic strategy firm, will facilitate the survey and contribute to the report.
The survey, which is anonymous and confidential, will open today, May 5, 2022, and will be open until July 8, 2022. Online participants will have an opportunity to enter a drawing to win 1 of 10 gift cards in the amount of $100. The report will be published in late 2022.
For more information, including the survey, please visit www.ProtectedAndServed.org
Human Rights Campaign uses the word 'gay' & Tik Tok suspends them
A comment that included the word 'gay' got the nation's largest LGBTQ+ rights advocacy non-profit suspended for a couple of days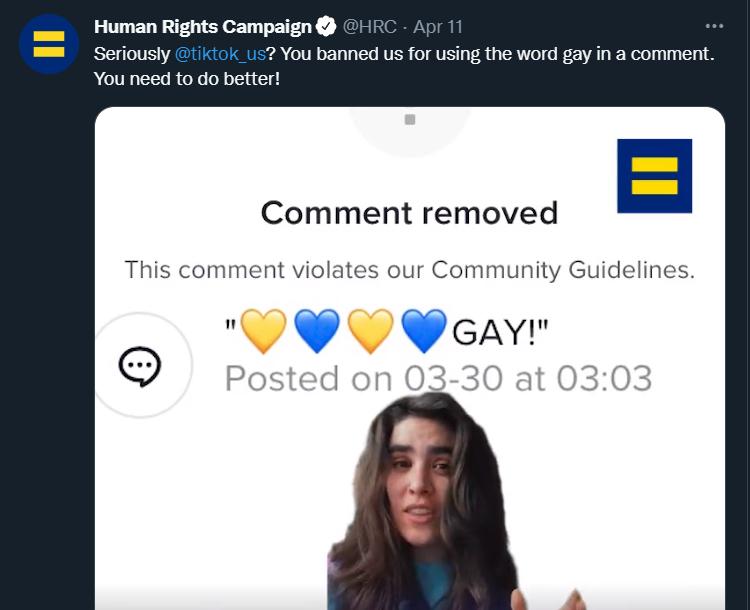 CULVER CITY – A Tik-Tok reel-post of the protests against Florida's 'Don't Say Gay' on which the Human Rights Campaign left a comment that included the word 'gay' got the nation's largest LGBTQ+ rights advocacy non-profit suspended for a couple of days.
In a tweet Monday, HRC wrote, "Seriously @tiktok_us? You banned us for using the word gay in a comment. You need to do better!"
Seriously @tiktok_us? You banned us for using the word gay in a comment. You need to do better! pic.twitter.com/3IZqXRAoKa

— Human Rights Campaign (@HRC) April 11, 2022
Ty Cobb, senior director of strategic initiatives at HRC, told The Advocate Tuesday in a statement:
"What message does it send to young people when we comment or post LGBTQ+ content and it's deemed inappropriate and a violation of community guidelines? We're fighting a battle for our lives. Elected officials are trying to censor our speech and restrict our access to healthcare and equal opportunity. Our need to communicate to our community and allies is more important than ever right now. Having our TikTok account suspended for two days means our ability to post educational, affirming content was restricted, which is nothing short of devastating."
Tik-Tok has a checkered and problematic history in its engagement with the LGBTQ+ community. TikTok's "For You" page recommendation algorithm circulated videos promoting hate and violence targeting the LGBTQ community during Pride Month, while the company celebrated the month with its #ForYourPride campaign.
There are no tailored TikTok policies specifically addressing safety for the LGBTQ community. Instead, the platform's community guidelines relevant to protecting the LGBTQ community are folded into TikTok's "organized hate" and "hateful behavior" policies barring users from directing hate toward an individual or groups based on their "sexual orientation, sex, gender, gender identity," among other characteristics.
LGBTQ rights organization GLAAD analyzed LGBTQ safety on TikTok in its Social Media Safety Index released in May. In its recommendations, it noted that "TikTok must prioritize improved practices and systems to reduce anti-LGBTQ hate and extremist content."
Anti-LGBTQ content not only slides under TikTok's radar but seems to be actively promoted by the company's algorithm.
Media Matters for America, a Washington D.C.-based media watchdog group noted: "Let's be clear: No one knows exactly how TikTok's "For You" page algorithm is formulated. We have a rough idea, as TikTok has explained that recommendations are based on a number of factors like user interactions, video information, and device settings."
LGBTQ+ individual users on the Tik-Tok platform also find themselves targeted by organized efforts by right-wing homophobes who have discovered how to "game" the platforms to force content guideline strikes or violations algorithms which sometimes result in a complete ban and deplatforming of those users affected.
The Culver City based social media company spokesperson responding in an email to The Advocate explained the company took action immediately after it knew of the issue with HRC.
"We restored the comment as soon as we were made aware of this error and will continue to provide ongoing training to help our moderators make consistent and accurate decisions," the spokesperson for the company said. "We are proud that LGBTQ+ community members choose to create and share on TikTok, and our policies seek to protect and empower these voices on our platform."
Tik-Tok has not responded to the Blade's request for explanation or comment.