YouTuber StanChris' everyday videos have real world impact
Chris has a lot of love in his life and is happy where he is in life: having fun and taking his camera along with him for everyone to see
NEW HAMPSHIRE – At first glance, YouTuber StanChris is no different than every other 21-year-old gay man. He loves watching anime, longboarding and longs for a boyfriend. The difference is Chris grabs a ring light and heads to his bedroom to tell his over 50,000 subscribers about his everyday life.
Chris' content is all over the place. In one video, his religious mom reacts to an ad for Norway's postal service Posten Norge that depicts a gay Santa. In another, he answers questions with his straight younger brother. He also doesn't shy away from a musical parody – some sweet, others silly, but all very gay.
In a Zoom interview, he told the Los Angeles Blade that he didn't always think that he would have the confidence to put himself out in the world as he does now. In fact, it wasn't until the Vlogger graduated high school until he finally said, "Now, I don't care anymore."
For many young LGBTQ+ people, high school can be a unique sort of torture, especially for those who grow up in a small Northeastern town like the one where Chris grew up. "I hated high school after I came out," he said, adding that so many people were "d**ks."
But he always found an escape in YouTube videos. As he started to reckon with his sexuality, he began watching "every single" coming out video, where users turn on their camera, point it towards themselves and reveal the secret that has been weighing them down for so long – liberating not only for the creators but the viewers, as well.
He remembers one video, in particular, that made him realize he couldn't hide any longer: YouTuber Joey Graceffa's music video for "DON'T WAIT." In the video, Graceffa – who is also known for an appearance on "The Amazing Race" and a New York Times best-selling memoir titled "In Real Life: My Journey to a Pixelated World" – dresses like a prince and kisses a male co-star. Days later, he would confirm on YouTube that he is gay. The video, released in May of 2015, has amassed over 42,000,000 views.
Chris would film his coming out video, in which he details being outed in high school. He explained that he came out slowly, gradually revealing his sexuality to more and more people, getting increasingly comfortable. But when another student overheard his conversation and began to spread what he had just heard around the school, what Chris feared the most came true.
But he doesn't look back in anger. In fact, in a later video titled "Gay High School Experience," he explained in the description that "there were some really bad experiences but some really heartwarming ones as well."
Now, Chris is just trying to keep his growing list of subscribers happy with the content he is producing, always searching for the next new idea for a video. Of course, the videos are for him, but the YouTuber has big aspirations. For now, he wants to make it to that elusive 100,000 subscribers, but he said that one day he would love to be at 1,000,000.
In addition to YouTube, Chris is also on TikTok, with over 600,000 followers and 19 million likes. But, like many LBGTQ+ TikTokers, he has noticed homophobic undertones on the app.
"I haven't liked TikTok because they always strike my videos and I always see a ton of other gay creators for minor safety, when it's not," he said. "They're just being homophobic and stupid. So, I'm like, 'OK, Can we move on from TikTok?' But at the same time, it's such a good platform to go viral on because it's so easy. So, we all just keep using it."
Media watchdog Media Matters for America has documented much of the homophobia and transphobia on the app. In July, the outlet reported that TikTok's "For You" page algorithm promoted hateful anti-LGBTQ+ content, some violent, even as the app celebrated "#ForYourPride."
"It is difficult to explain in words just how many videos targeting the LGBTQ community were — and continue to be — promoted by TikTok's recommendation algorithm," it read.
TikTok has defended itself, telling Business Insider, "We work to create a welcoming community environment by removing anti-LGBTQ+ videos and accounts that attempt to spread hateful ideas on our platform."
Chris doesn't consider himself an activist, but he did use his YouTube platform to voice his frustration to TikTok. In the video, he showed viewers TikTok's of his that were removed for "minor safety," "hate speech" or "sexual activity." Though some of the videos include sexual innuendo, he compared his videos to one's of straight creators – finding time and time again, his videos were removed, while its straight counterpart was not.
"Obviously, everyone already knew TikTok was slightly homophobic," he said in the video. "But lately, it's been getting out of hand."
Still, Chris is mainly focused on creating content and growing his base of subscribers on YouTube. To some, that may sound selfish and vain, but that would erase the impact his videos have on those who watch them.
"I do like seeing the comments of how people are like, 'Oh, I love this.' 'This helped me so much' or like, 'I needed this today,'" he said, adding that those comments make the experience "rewarding."
Another unique aspect of Chris' videos is the involvement of his family. From his mother to his younger brother, his family is often featured on his channel – exposing them not only his experiences as a gay man but also queer culture, in general.
"I thought it would be good because for anyone who doesn't have an accepting family, or they're scared to come out – they can see that maybe their family will be accepting," he said.
In the aforementioned video of Chris' mom reacting to the "gay Santa" ad, she takes it in stride with some of her trademark humor.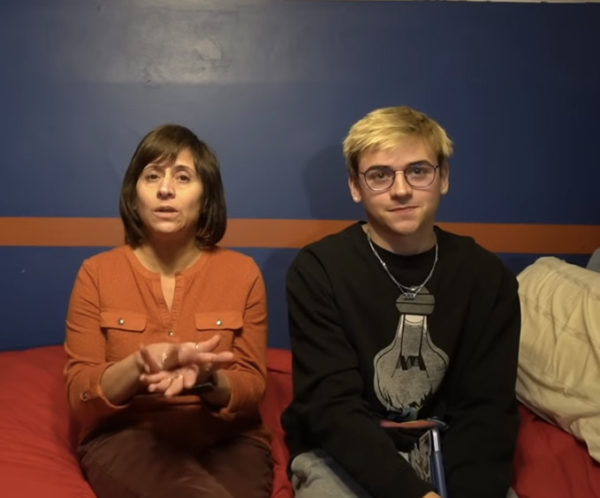 Recently, the Blade reported on the Posten Norge ad as some critics called the video "creepy," accusing it of "sexualizing" Santa. Yet, others hailed the ad for its gay representation.
"OK I'm breaking my no Xmas before December rule to thank Posten Norge for this strong and moving message of inclusion celebrating 50 years since the decriminalization of homosexuality in Norway," tweeted Canadian Member of Parliament Randall Garrison.
In another family video, he sits down with his younger brother and his friend to answer questions about their childhoods.
Chris has a lot of love in his life, but he still longs for a romantic connection in his life. "I want to finally have a boyfriend," he said. "And if he was comfortable with it, we could be a YouTube couple."
Until then, Chris is happy where he is in life: having fun and taking his camera along with him for everyone to see.
Marvel Comics unveils trans mutant character for Pride issue
Queer fans of Marvel will have an additional reason to celebrate during Pride. The publishing empire will introduce a trans mutant character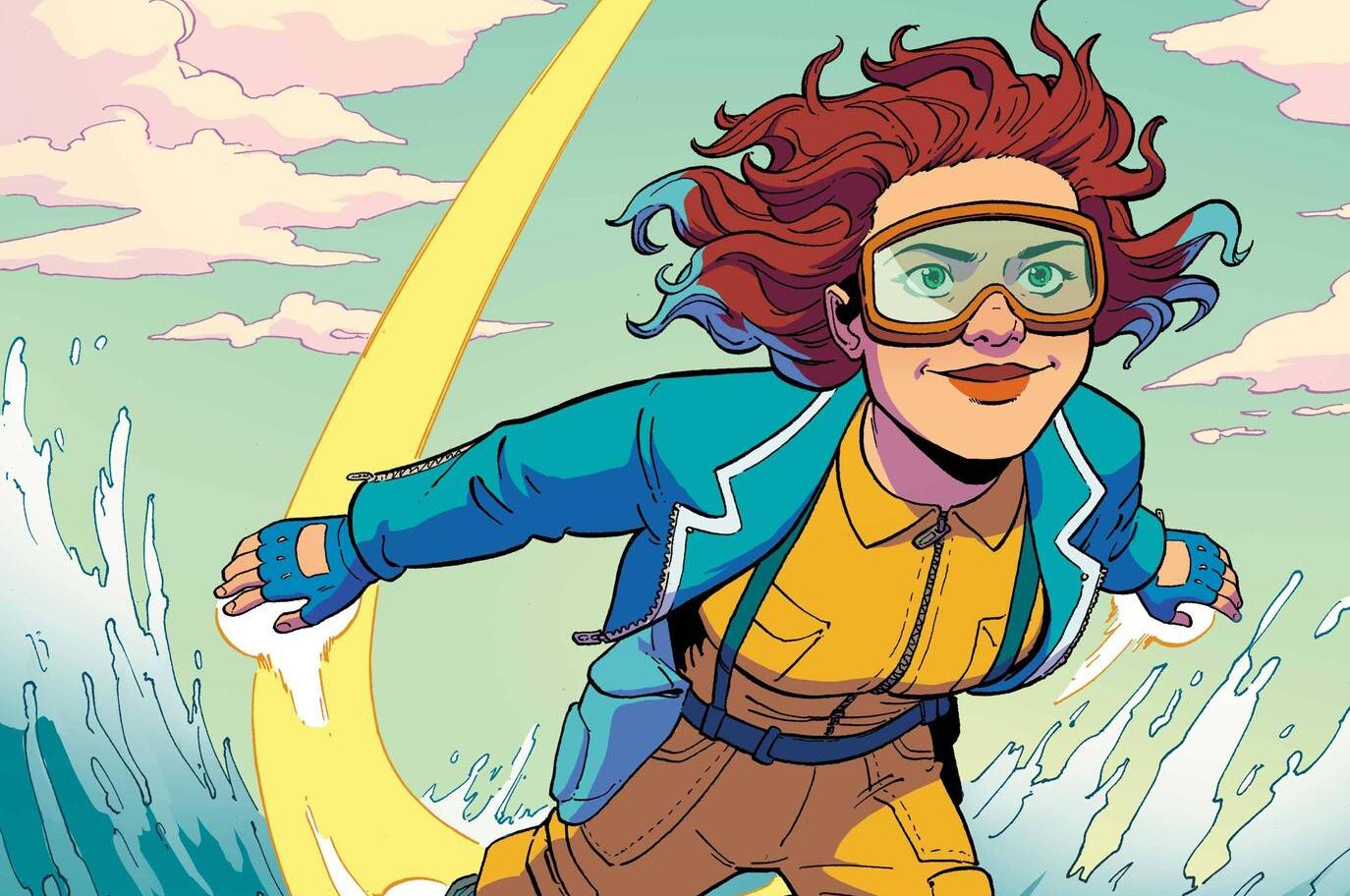 NEW YORK – Queer fans of Marvel Comics will have an additional reason to celebrate during Pride month. The publishing empire will introduce a trans mutant character (read into that as you will) named Shela Sexton, whose superhero incarnation is Escapade, in Marvel Voices: Pride #1, which will be available in June. 
The jumpsuit-clad Escapade will be able to instantly switch locations and trade physical or abstract attributes with other people, including their possessions, powers, and skills. Still, there are complications. She is able to maintain her powers for just a few hours and has to be within seven feet of her target. Plus, there's every opportunity for things to go wrong.
Don't worry that Sexton will be lonely. The character will also have a very close friend named Morgan Red, whose pronoun is apparently they. Red is also a fellow trans mutant, and the duo have a genetically engineered flying turtle Hibbert. Together, the three will embark on a mission that takes them from floating party barges to the mutant nation-state of Krakoa.
Writer Charlie Jane Anders, who co-created the new character with artists Ro Stein and Ted Brandt, gave an interview to Marvel, in which she describes Shela as someone she'd love to hang out with and "a total goofball" with "a super strong sense of justice" and "a profound loyalty to her friends."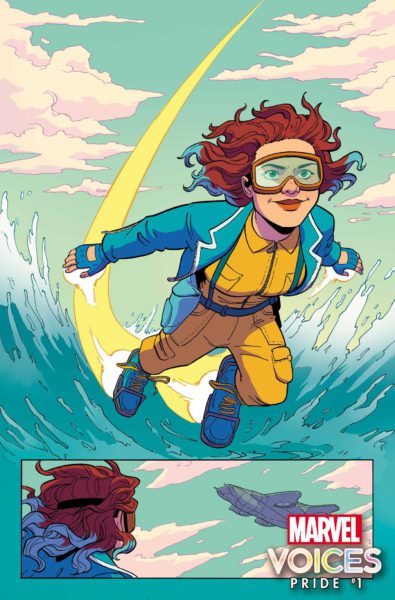 Anders also expressed the importance of Shela/Escapade's chosen family. "Plus, I wanted Shela to have a really strong relationship that she could be anchored to," she says. "I spent a lot of time thinking about Morgan, and how they and Shela had grown up together. I eventually arrived at the thing where Morgan was there for Shela when she was first transitioning, and the two of them kind of supported each other through their transitions when they were kids.
The writer expounded on reasons the LGBTQ+ community will likely relate to the character. "I think that Shela has experienced some rejection because of her transness, but she's also found an amazing community that supports her and lifts her up, and this has changed how she thinks about being a hero for sure," Anders shares. "She wants to be there for everybody who's been left behind, and she wants to help people feel like they can belong and be seen and loved. That was something I really hope everyone reading this comic, especially young trans people, take away from it."
Brandt notes that the arrival of Sexton/Escapade couldn't be better than Pride month in an age when basic civil rights are being stripped from Americans. "Now more than ever, we need a hero like Shela Sexton for people to look up to," he says. "It was a real honor and a privilege to be a part of her creation process!"
Vlogger StanChris; Who will be my online boyfriend? The Winner!
Twenty-something StanChris has been building his YouTube channel by vlogging about the ordinary everyday experiences of his life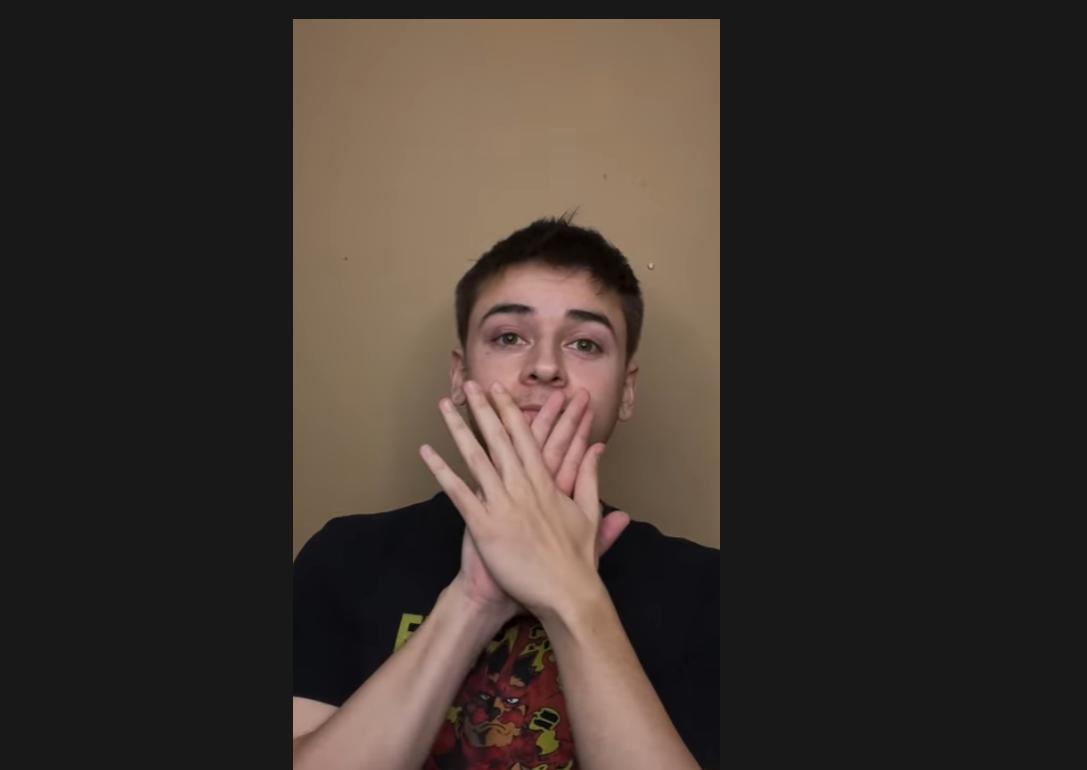 Vlogger StanChris; Who will be my online boyfriend? The Finale
Twenty-something StanChris has been building his YouTube channel by vlogging about the ordinary everyday experiences of his life