Trans Zimbabwean woman in Md. wins asylum case
Mattie Tux Horton arrived in U.S. in 2016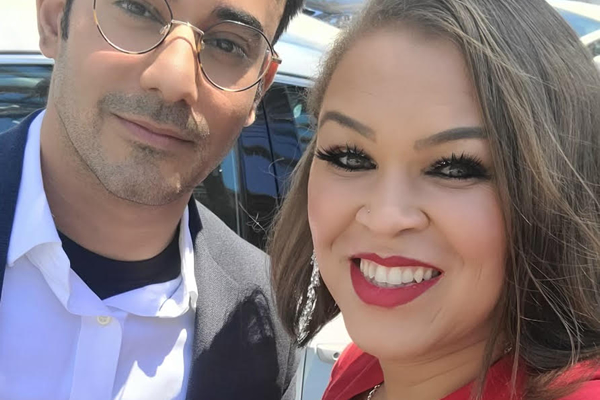 ROCKVILLE, Md. — A transgender woman from Zimbabwe who lives in Rockville won her asylum case in late October after living in the U.S. for the past five years. 
Mattie Tux Horton was represented by Ankush Dhupar from the Los Angeles law firm Paul Hastings LLP.
"I feel at ease," said Horton. "Although a lot is going on in the [United States], it's [significantly] different compared to where I'm coming from."
Horton said that she now considers the U.S. to be her home.
Although she has been living in Maryland for a while now, receiving asylum stripped away the anxiety associated with returning to Zimbabwe had the U.S. Citizenship and Immigration Services agency denied her request.
With protection from the U.S. government, Horton gets to live in a safe environment and without the vile treatment she encountered in Zimbabwe because of her transness.
In her hometown of Bulawayo, Horton faced constant public humiliation and was once fired from her job as a graphic artist because of her dress presentation, according to an interview she did with Medium.
She was attacked by a violent group of men in 2014, and was outed later that year following a holiday trip to South Africa, according to the interview.
This incident garnered media attention and The Sunday News, a Zimbabwean newspaper, published an article in which it misgendered Horton throughout the entire piece.
This prompted Horton to apply for a U.S. visa so she could attend an LGBTQ leadership conference in D.C. and remove herself from the cacophony in her town.
The Sunday News later ran a story about Horton's departure in which they misgendered her again and referred to her as a "transgender man" and "alleged gay."
Horton arrived in D.C. in December 2016 and began her asylum process there.
While visiting a friend in Los Angeles, she connected with the city's Human Rights First chapter that referred her to Dhupar, who represented her pro bono.
Dhupar is a labor and employment law attorney at Paul Hastings LLC and he volunteered to work on Horton's case as part of his firm's partnership with Human Rights First to do pro bono LGBTQ advocacy work.
Horton's asylum was his first ever immigration case.
While the legal underpinnings of immigration were new to him, Dhupar did not struggle to situate his modus operandi because of how compelling Horton's case was.
"I always referred to the facts of the case because the law is geared towards helping situations like [Horton's] where someone fears for their life in their home country," said Dhupar.
Dhupar also added that Horton's case was a prime example of why the asylum process exists.
Horton submitted a psychological evaluation in February 2021 that would expedite her asylum case and grant her an interview notice sooner than usual.
At that point she had lived in the U.S. for more than four years, but she still had to wait a couple more months before she was called for an interview. This caused Horton to feel trepid about whether her case was strong enough.
"I went through depression and had psychological breakdowns," said Horton. "I have friends who were called in for an interview months after moving here and didn't have to wait five years [like I did]."
This hurdle, however, gave Horton and Dhupar adequate time to build an indisputable case. The two built a personal relationship that kept them vigilant despite the abounding uncertainty.
"She was a perfect advocate for herself and took the initiative to make sure the case did not fall on the backburner," said Dhupar.
Now that she has won her case, Horton is taking time to relish on her recent success.
"I'm going to take a breather," she said.
She also plans to secure full-time employment in 2022 and build a makeup brand. Horton currently works part time as a steering committee member — a role she says is fulfilling — at the Black LGBTQIA+ Migrant Project- Transgender Law Center.
There, she links Black trans and gender nonconforming individuals to education, employment, legal and healthcare resources.
Foster parents need more vetting, training for LGBTQ children
It's common for LGBTQ youth to stay quiet about their sexuality or identity or act out to disrupt a placement before they risk rejection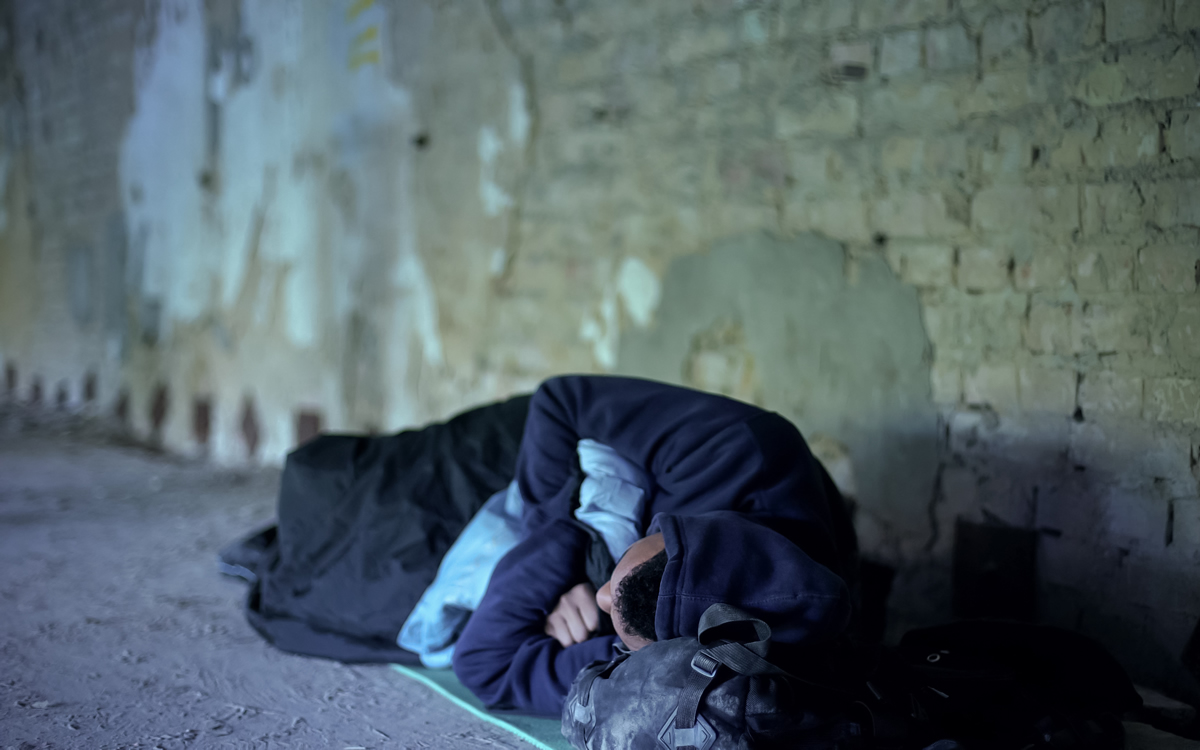 ROCKVILLE, Md. – About 30,000 children age out of foster care each year and 70 percent of those children wind up homeless. The majority of the homeless population under the age of 18 are LGBTQ youth, often who can't find an inclusive home and enter group homes where more prevalent mental, sexual, and psychological abuse turns them to the streets.
When an LGBTQ child enters the foster care system, the pot of eligible homes becomes smaller, said Rob Scheer, the founder of Comfort Cases, a non-profit that supplies personal care items to youth entering the foster care system.
"The first thing we think of as kids in our system when we realize that we are part of the LGBTQ+ family, is why am I damaged?" said Scheer, a gay man who experienced the foster care system as a child. "Why am I not given that open space to be free and be who I am?"
The average child in foster care moves from three to four homes before finding a long-term placement. This is often due to foster care agencies' neglect to inform foster parents that a child is a part of the LGBTQ community. However, when foster parents are informed of the child's identity, less movement occurs.
Even when children come out as being LGBTQ and the foster parents allow them to stay, some homes do so in order to receive a monthly stipend from the government or private foster agency, Scheer said. This puts children at risk of both direct and indirect mental abuse.
Indirect heterosexism that sends micro-messages of shame is extremely harmful to kids, according to Chloe Perez, the CEO of Hearts and Homes for Youth, a non-profit working with children with higher levels of need, such as therapy appointments for a mental health diagnosis.
"We have had parents who have talked about, 'Oh, you know, his frilly, girly, feminine ways," said Perez. "Maybe they're not saying I hate gay people…but it's that subliminal messaging all the time that is equally detrimental."
It's common for LGBTQ children to either stay quiet about their sexuality or identity or act out to disrupt a placement before they risk rejection from the family.
By age five or six, many children already experience rejection and the resulting trauma from multiple placements, Perez added. However, when foster parents know how to manage disruptive behaviors, there's less risk of additional placement disruption.
But this requires specific vetting and training procedures for potential foster parents.
Once potential foster parents complete all of the state's criteria, Hearts and Homes for Youth provide an additional, extensive training program. Since some kids come into the non-profit's care after 14 or 15 placements, this process includes trauma-response training that informs parents of a child's possible emotional reactions.
If any foster parent says they don't want to foster LGBTQ or BIPOC kids, Perez said they try to understand where the parents' concern stems from to resolve the issue.
"[Whether it's] cultural, age or based around religion…we have seen that sometimes just really having that in-depth conversation can help them shift," said Perez. "If they're not willing to do that, then that's a no-go."
Parents are often more direct when it comes to saying they won't take an LGBTQ child as opposed to a child of color, Perez added, because people are more comfortable openly expressing their opinions about sexual orientation or identity than race, which is more commonly condemned.
If problems arise once a child is in a foster home, an agent conducts an at-home check-in to assess whether the foster parent needs to redo training. However, most issues after the placement are centered around parents' discipline practices, such as smacking a child, rather than discrimination.
In the case that a foster home isn't suitable, Hearts and Homes for Youth also offers five group homes and an independent living program for pregnant and parenting teen moms.
However, the high rate of suicide among LGBTQ children in foster care continues to reflect the conditions for most LGBTQ kids beyond their care.
"What we need to do in society is step up our social responsibility and make sure that we are giving these kids everything that I give to my five children," said Scheer. "Guidance, unconditional support, and unconditional love."
For information on how to become a foster parent in D.C., visit cfsa.dc.gov/service/become-foster-or-adoptive-parent.