Protect against foodborne illness this Thanksgiving
Public Health offers safe food preparation recommendations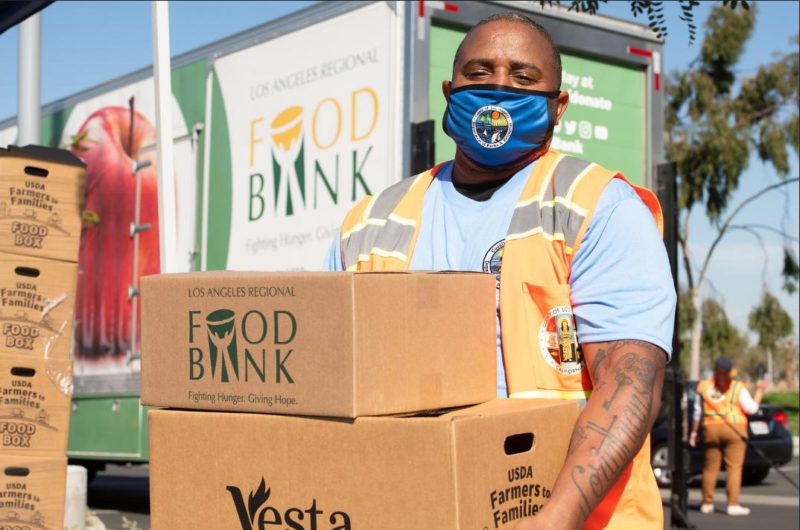 LOS ANGELES – The Los Angeles County Department of Public Health (Public Health) would like everyone to enjoy the Thanksgiving holiday by staying safe and healthy. Public Health recommends following the tips below to avoid foodborne illness (also called foodborne disease or food poisoning) and keep the holiday celebration cheerful.
Raw or undercooked meats including turkey, chicken, beef, and lamb can contain bacteria such as Campylobacter, Salmonella or E. coli, that cause diarrhea and other health problems. It's important to note that freezing does not kill these bacteria but cooking meats to the proper temperature does kill them.
When purchasing a fresh turkey, plan to cook it within 1- 2 days after purchase. The United States Department of Agriculture does not recommend purchasing retail-stuffed fresh turkey, roasters, Cornish hens, or other whole stuffed poultry because of the highly perishable nature of a previously stuffed item.
To thaw a turkey:
In the Refrigerator:

Place your frozen turkey in its original wrapper in the refrigerator (40° F or below).
Allow approximately 24 hours of thaw time per 5 pounds of turkey.
After thawing, keep turkey refrigerated for only 1-2 days before cooking.

In Cold Water:

Place securely wrapped turkey in cold water and change the water every 30 minutes.
Allow about 30 minutes defrosting time per pound of turkey.
Cook immediately after thawing.

Do not thaw frozen pre-stuffed turkeys before cooking.
Do not refreeze a turkey that has been thawed.
To cook a turkey:
When roasting a whole turkey:

Use a food thermometer to make sure it cooks to 165°F or higher.
Insert the thermometer in the thickest part of the thigh, but not against the bone.
For safety and uniform doneness, cook stuffing separately in a casserole dish.

For pre-cooked turkey dinners:

Eat within 2 hours or refrigerate components separately, then reheat to a temperature of at least 165°F.

Frozen pre-stuffed turkeys:

Cook from the frozen state by following package directions.

When deep frying a turkey:

Remember the dangers of deep frying a turkey. Turkey fryers can easily start a fire.
Use your turkey fryer only outdoors on a sturdy, level surface well away from things that can burn.
Make sure to have a "3-foot kid- and pet-free zone" around your turkey fryer to protect against burn injuries.
Other food handling tips include:
Wash your hands with warm water and soap for 20 seconds before and after handling food, especially raw food, and after using the restroom.
Wash fresh fruits and vegetables thoroughly before eating or cutting into them.
Separate raw meats and poultry from other foods such as fruits and vegetables. Avoid cross contamination by using separate cutting boards, knives, and platters for these foods.
Wash cutting boards, utensils, and platters after preparing each food item.
Bring sauces, soups, and gravies to a rolling boil when re-heating.
Keep hot foods hot. Use chafing dishes or pans with Sternos or other heating devices, or keep foods in the oven at a temperature to ensure they remain at 135°F or above.
Keep cold foods cold (40°F or below). Refrigerate leftovers within 2 hours. Throw out foods that should have been kept cold but have been left out for more than two hours.
Leftovers should be used within 3 to 4 days.
"Taste testing" food or drinks to see if they have spoiled is not recommended.
During the holidays, Public Health investigates cases of foodborne illness that are the result of undercooked food and/or poor food handling practices. Typical symptoms of foodborne illness include stomach pain, vomiting, and diarrhea, all of which can start hours or days after consuming contaminated food or drink.
For healthy people, most symptoms usually go away after a few hours or days without treatment. However, foodborne illness can be severe and even life-threatening in older adults, infants and young children, pregnant women, and those with conditions that weaken their immune systems.
For more information on safe cooking, visit the USDA website at: www.usda.gov or call their toll- free Meat and Poultry Hotline at 1-888-674-6854. Food safety specialists are available, in English or Spanish, from 10:00 a.m. to 6:00 p.m. Eastern time during the week year-round. An extensive menu of recorded food safety messages may be heard 24 hours a day.
For Frequently Asked Questions, visit: Avoid Foodborne Illness This Thanksgiving.
Los Angeles County Parks & Recreation summer classes
Don't miss out on this opportunity to learn something new, make new friends & discover new talents! In-person/virtual classes begin May 30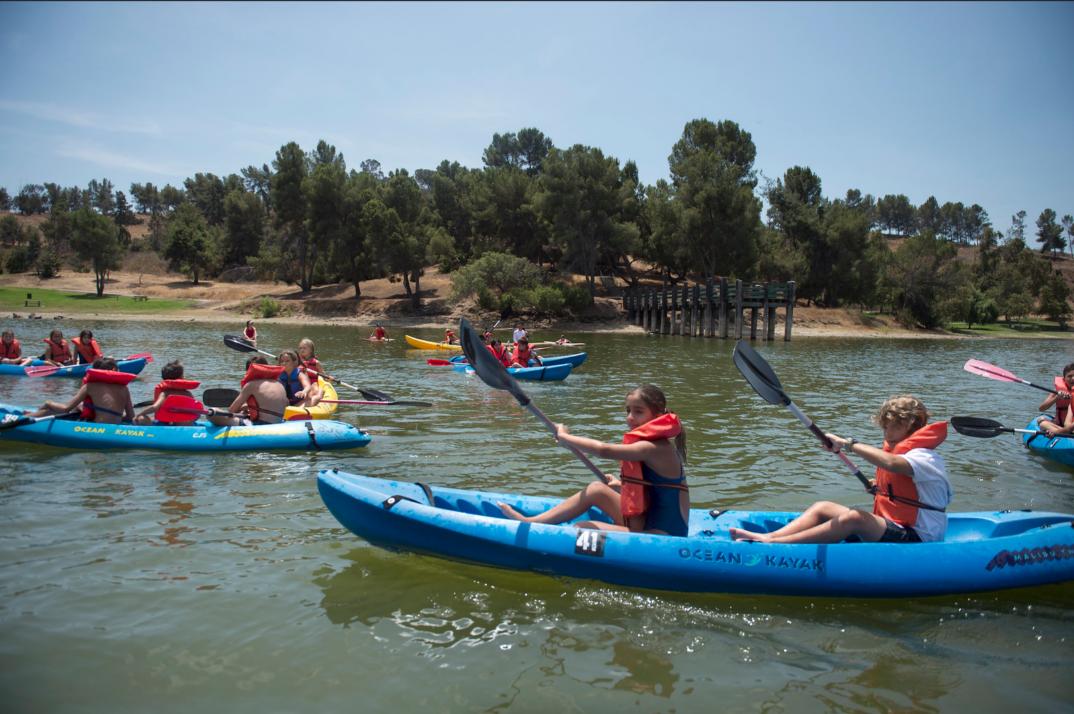 LOS ANGELES – LA County Parks is here to help you create lifelong memories this Summer. Whether you're looking to learn a new skill or language, pick up a hobby or instrument, or simply be more active, we offer a class for everyone!  
 
Sign up for a class with friends at a park near you or join a class virtually from the comfort of your own home. Choose from a variety of special interest classes for the whole family. 
Don't miss out on this unique opportunity to learn something new, make new friends and discover new talents!

In-person and virtual classes for all ages begin May 30, 2022
REGISTER ONLINE
 
Check out some of these class options and join our vibrant community today! 
Martial Arts including Family Kung Fu, San Do Kai Karate, Tai Chi Chuan for Seniors
Exercise and Fitness including Kayaking, 60 Minute Pedometer (Steps) Challenge, Zumba, Dancerobics ️
Performing Arts, Music and Dance including Acting, Musical Instruments including Violin and Piano/Keyboard, Dance Classes including Ballet, Line Dance, Tap, Afro-Brazilian and Ballroom
Arts and Culture including Art and Drawing, Hand Sewing, Watercolor Painting
Computers and Technology including a Father's Day Robotics Workshop amd RoboPets Robotics Camp
Sports including Tennis, Badminton, Baseball, Table Tennis
Health and Wellness including Sound Bowl Healing Meditation, Yin Yang Yoga, Seven Steps to Being your Best
Special Interest Classes including Chess, Food Composting, Exploring Ecology and Native Plants in Los Angeles, Knitting & Crocheting


Our quick and easy 24/7 online registration system Active Net allows you to manage everyone's schedule through a single household account. Sign up for Summer Classes for yourself, partner and children from your smartphone or computer. To learn more about Active Net, visit parks.lacounty.gov/reserve.

Follow LA County Parks on social media: Facebook @parks.lacounty.gov and Twitter/Instagram/TikTok @lacountyparks. Share your experience using #LearnSomethingNew at #LACountyParks.

For more information, please contact [email protected].
MASSIVE bonus announced for LA County Lifeguards!
Lifeguarding has historically been a well-paying job by paying over the federal & state minimum wage, with a current pay rate of $18.27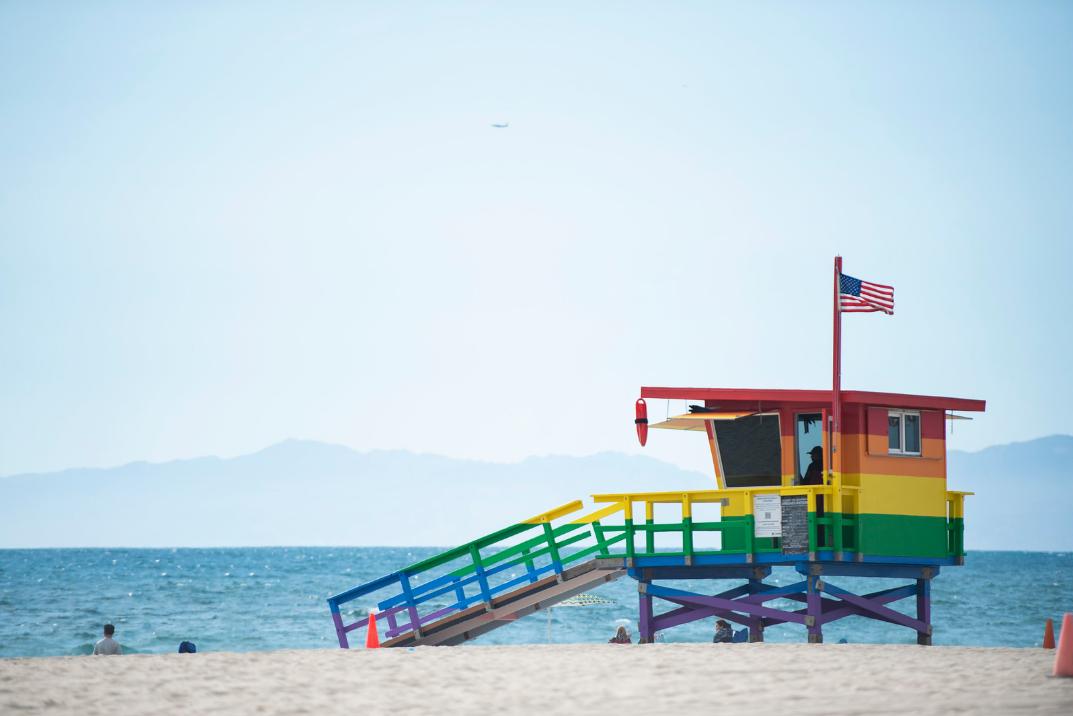 LOS ANGELES – Los Angeles County's Chief Executive Office (CEO) has recently announced a bonus of up to $4000 for all current and prospective pool lifeguarding staff in LA County for the remainder of 2022. The $4000 is a cumulative amount that is based on total hours worked (100 hours – $1,000, 300 hours – $1,000, 500 hours – $1,000, 1000 hours – $1,000).
$4000 IN BONUSES AWARDED TO CURRENT AND PROSPECTIVE EMPLOYEES FOR THE 2022 YEAR! CLAIM YOURS TODAY!
This offer is extended to not only pre-existing lifesaving staff, but to all lifesaving staff (Cadets, Lifeguard, Senior Guard, Pool Manger) who join during 2022. Even lifeguard cadets who started in 2022 qualify from the date their training started. All other staff will begin accumulating hours towards the bonus on June 1 (start of 2022 summer season) and the program will end through the end of the calendar year.
---
---
Regional Recreation Director for Aquatics, Joseph Goss said, "This massive endowment adds just another to a long list of reasons to join the LA County Aquatics team. Lifeguarding is a wonderful way to start and grow your career in emergency services, sports medicine, nursing or to climb higher and higher in LA County's own Aquatic department.
Lifeguarding has historically been a well-paying job and continues to do so by paying over the federal and state minimum wage, with a current pay rate of $18.27. Additionally, lifeguarding provides a flexible schedule that understands that employees also have responsibilities to school and other jobs."
For those interested, LA County Parks is still looking to hire for the Summer 2022 season for its over 30 pools and aquatic centers across LA County Parks. Interested parties can visit governmentjobs.com/careers/lacounty to apply today.
It's park time! Make LA County Parks your destination this summer
Make LA County Parks your destination this summer as you explore, engage and connect through our exciting programs!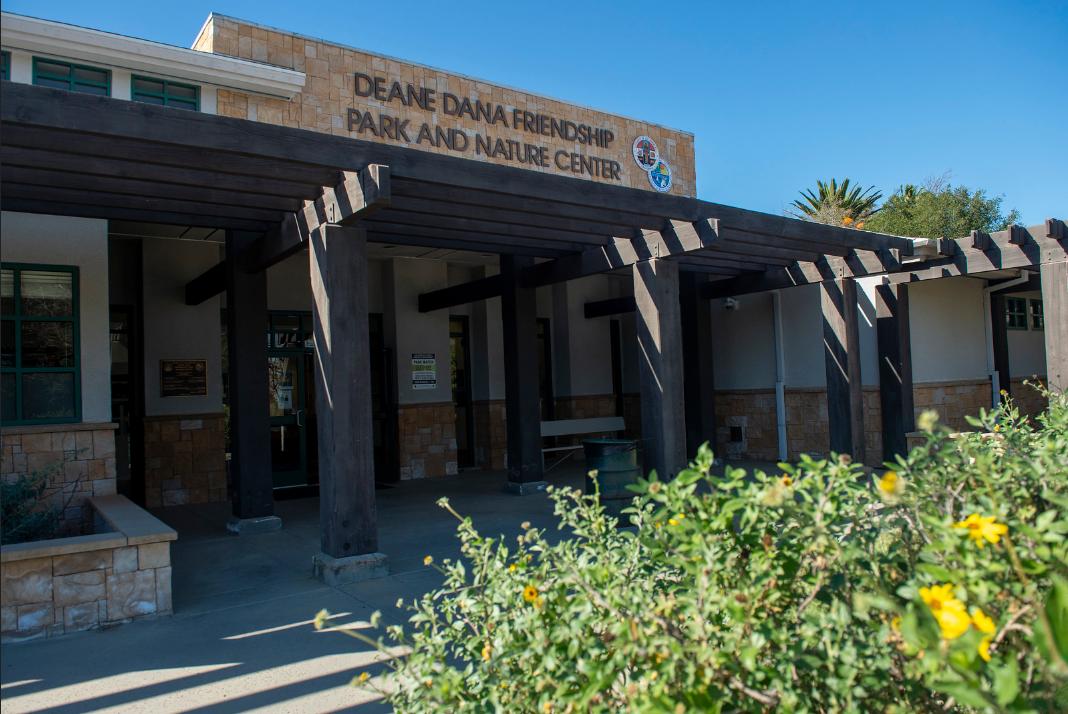 LOS ANGELES – Summer is just around the corner! Get ready to create lifelong memories with your family through LA County Parks activities, programs and events. From sports, recreation classes and aquatic programs for all ages to nature center offerings and overnight camping, there's something for every body this summer. Join the fun starting May 30, 2022.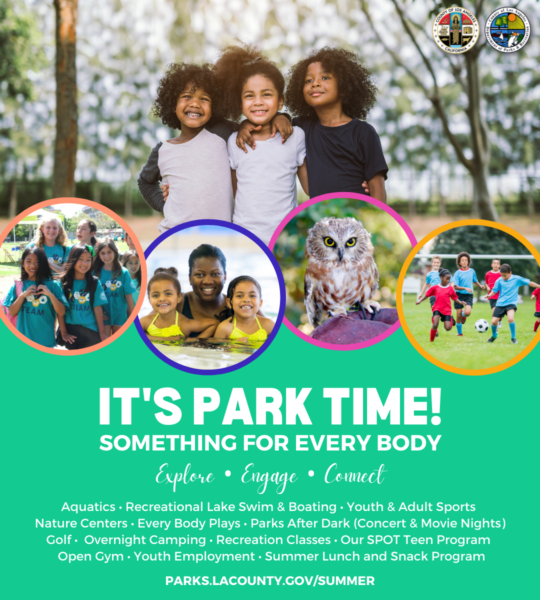 Check out a few of our upcoming programs!

SPORTS FOR ALL
July 9 – August 27
Times vary based on location
Program availability may vary by location
Pre-registration is required; register HERE

Youth Sports for All clinic is an 8-week skills development clinic that meets once a week for basketball, baseball, soccer, volleyball, table tennis and other sports. Clinics focus on building foundational skills, self-confidence and teamwork. Maximum group size is 15-youth, and a minimum enrollment of 12 youth is required for each group. Age groups are as follows: 6-8 years old (1 hour), 9-12 years old (1 hour).

EVERY BODY PLAYS DROP IN SUMMER ADVENTURE
Mondays – Fridays; 11:00 AM – 4:30 PM
June 13 – August 15
Free drop-in program; no registration required

Every Body Plays is a positive space with a curriculum that is youth centered and designed for fun! Children can enjoy lunch and snack at the park with their friends and family before joining the fun at select parks, lunch will be from 12:00 pm – 1:00 pm daily via a grab-n-go service delivery and snack between 3:00 pm – 4:00 pm.  The program provides children ages 7 thru 17 with access to caring and trained park staff who serve as mentors and lead an array of programs and activities, ranging from sports, fitness, arts and crafts, STEM, group games, story time and so much more. Every day is an adventure in LA County Parks!

AQUATICS

LEARN TO SWIM
Monday – Friday, Saturdays
June 13 – August 20
Times may vary by location, level and session
Pre-registration is required; register HERE

LA County Aquatics' Swim Lessons teach core swimming skills including water safety, floating and stroke technique while developing a lifelong love for the water and a lifetime of healthy habits. The program is designed to provide swimmers with a positive learning experience while steadily progressing through the core skills and strokes.  All levels are in alignment with the American Red Cross' "Learn to Swim" Program. Additionally, 400 Learn to Swim scholarships are available on a first come, first serve basis to bring free swim lessons across LA County. Scholarships are open to youth ages 5 – 17 years of age. For more information and assistance with applying, visit the Learn to Swim Pools and Information to contact our aquatics offices Monday thru Friday between the hours of 8 am and 5 pm. For more information on youth aquatics scholarships, visit the DPR Scholarship page of our website.

EVERY BODY SWIMS
Monday to Friday 12:30 PM – 2:00 PM; Saturday from 12:30 – 4:00pm
Begins June 11
Free drop-in program; No registration required

Recreational Swim is a fun and positive way to beat the heat, practice new skills, be physically active and de-stress. Rec swim also provides an opportunity to socialize and make new friends. Rec Swim starts June 11th and is Monday to Friday from 12:30pm to 2:00pm and Saturdays from 12:30pm to 4:00pm.
For a full list of additional Aquatics offerings and programs, visit our AQUATICS page.

NATURE CENTERS

SUMMER NATURE CAMPS
Dates and times vary by location
Pre-registration required. Register HERE

Summer Nature Camp provides an opportunity for outdoor adventure and exploration for youth. Camps are supervised by trained staff and children are kept in groups while practicing physical distancing and other COVID19 safety guidelines to ensure campers have fun while staying safe. Activities include nature related crafts and games, hiking adventures, cultural arts, natural history, and conservation. This camp experience is designed to promote teamwork, making new friends, building self confidence, and developing an appreciation and connection to nature.

EVERY BODY EXPLORES
Tuesdays – Fridays 11:00 AM – 4:30 PM
Free drop-in program; No registration required

The Every Body Explores program provides participants of all ages an opportunity to check out a Naturalist field backpack they can use to complete self-guided activities, make observations and explore the park.

NATURE KNOWLEDGE NIGHTS
Dates vary by location 6:00 PM – 7:00 PM
Free drop-in program; No registration required

Spend an evening getting to know the beauty of the natural world at a Los Angeles County Nature Center. Activities vary based on topic but may include group activities, ESTEAM fundamentals, community science, nature hikes, guided tours or animal ambassador experience.

SATURDAY DISCOVERY
Every Saturday at select Nature Centers / 10:00 AM – Noon
Free drop-in program; No registration required

Each Saturday our Superintendents welcome you to Nature Center Discovery, where you'll learn about the natural habitat around you, even meeting Animal Ambassadors native to the area! Find a Nature Center near you HERE.

ESTEAM SUMMER CAMP
June 13 – August 19
Pre-registration required. Register HERE

LA County Parks, in partnership with the Natural History Museum of Los Angeles County, Beaches and Harbors, and Los Angeles County Public Works, is proud to announce the return of ESTEAM. Campers will connect with the outdoors and explore ESTEAM topics, all with curriculum that is inclusive and supports the development of students. ESTEAM provides campers will have fun learning through group games, arts and culture, technology, field trips, guest speakers, and project-based learning.

SUMMER CONTRACT CLASSES
Dates, times and locations vary by class
Registration required. Register HERE

We teamed up with some of the best instructors in Los Angeles to bring you hundreds of classes for all ages, levels and budgets. Take a class at your local park for some fresh air or join virtual classes from the comfort of your own home! Whether you're looking to be more active, learn a new hobby or take up a new skill or language, we have just the class to help you and everyone in your family achieve your summer goals.

…AND MUCH MORE!