Protect against foodborne illness this Thanksgiving
Public Health offers safe food preparation recommendations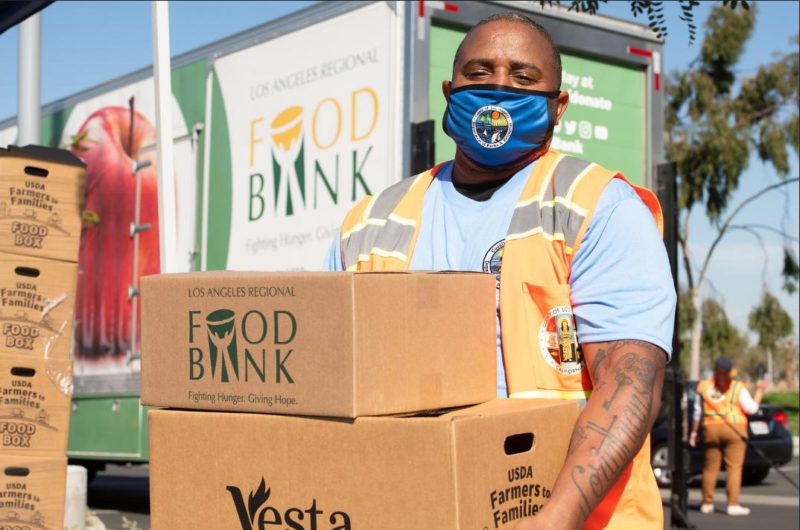 LOS ANGELES – The Los Angeles County Department of Public Health (Public Health) would like everyone to enjoy the Thanksgiving holiday by staying safe and healthy. Public Health recommends following the tips below to avoid foodborne illness (also called foodborne disease or food poisoning) and keep the holiday celebration cheerful.
Raw or undercooked meats including turkey, chicken, beef, and lamb can contain bacteria such as Campylobacter, Salmonella or E. coli, that cause diarrhea and other health problems. It's important to note that freezing does not kill these bacteria but cooking meats to the proper temperature does kill them.
When purchasing a fresh turkey, plan to cook it within 1- 2 days after purchase. The United States Department of Agriculture does not recommend purchasing retail-stuffed fresh turkey, roasters, Cornish hens, or other whole stuffed poultry because of the highly perishable nature of a previously stuffed item.
To thaw a turkey:
In the Refrigerator:

Place your frozen turkey in its original wrapper in the refrigerator (40° F or below).
Allow approximately 24 hours of thaw time per 5 pounds of turkey.
After thawing, keep turkey refrigerated for only 1-2 days before cooking.

In Cold Water:

Place securely wrapped turkey in cold water and change the water every 30 minutes.
Allow about 30 minutes defrosting time per pound of turkey.
Cook immediately after thawing.

Do not thaw frozen pre-stuffed turkeys before cooking.
Do not refreeze a turkey that has been thawed.
To cook a turkey:
When roasting a whole turkey:

Use a food thermometer to make sure it cooks to 165°F or higher.
Insert the thermometer in the thickest part of the thigh, but not against the bone.
For safety and uniform doneness, cook stuffing separately in a casserole dish.

For pre-cooked turkey dinners:

Eat within 2 hours or refrigerate components separately, then reheat to a temperature of at least 165°F.

Frozen pre-stuffed turkeys:

Cook from the frozen state by following package directions.

When deep frying a turkey:

Remember the dangers of deep frying a turkey. Turkey fryers can easily start a fire.
Use your turkey fryer only outdoors on a sturdy, level surface well away from things that can burn.
Make sure to have a "3-foot kid- and pet-free zone" around your turkey fryer to protect against burn injuries.
Other food handling tips include:
Wash your hands with warm water and soap for 20 seconds before and after handling food, especially raw food, and after using the restroom.
Wash fresh fruits and vegetables thoroughly before eating or cutting into them.
Separate raw meats and poultry from other foods such as fruits and vegetables. Avoid cross contamination by using separate cutting boards, knives, and platters for these foods.
Wash cutting boards, utensils, and platters after preparing each food item.
Bring sauces, soups, and gravies to a rolling boil when re-heating.
Keep hot foods hot. Use chafing dishes or pans with Sternos or other heating devices, or keep foods in the oven at a temperature to ensure they remain at 135°F or above.
Keep cold foods cold (40°F or below). Refrigerate leftovers within 2 hours. Throw out foods that should have been kept cold but have been left out for more than two hours.
Leftovers should be used within 3 to 4 days.
"Taste testing" food or drinks to see if they have spoiled is not recommended.
During the holidays, Public Health investigates cases of foodborne illness that are the result of undercooked food and/or poor food handling practices. Typical symptoms of foodborne illness include stomach pain, vomiting, and diarrhea, all of which can start hours or days after consuming contaminated food or drink.
For healthy people, most symptoms usually go away after a few hours or days without treatment. However, foodborne illness can be severe and even life-threatening in older adults, infants and young children, pregnant women, and those with conditions that weaken their immune systems.
For more information on safe cooking, visit the USDA website at: www.usda.gov or call their toll- free Meat and Poultry Hotline at 1-888-674-6854. Food safety specialists are available, in English or Spanish, from 10:00 a.m. to 6:00 p.m. Eastern time during the week year-round. An extensive menu of recorded food safety messages may be heard 24 hours a day.
For Frequently Asked Questions, visit: Avoid Foodborne Illness This Thanksgiving.
Liam's Life Foundation's Chasin' Change Run-raiser
The run-raiser is a virtual run that can be done anytime/anywhere for the whole month of December to raise awareness against drunk driving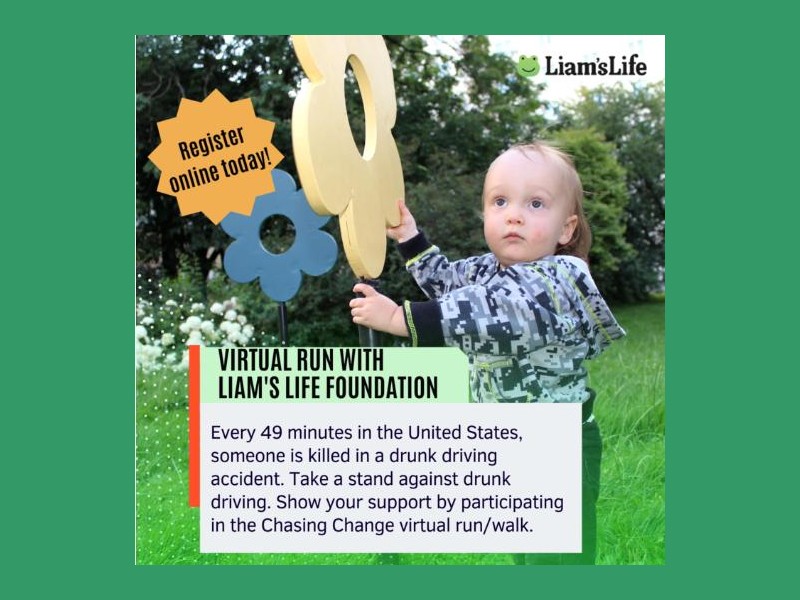 HERMOSA BEACH – Every 49 minutes in the United States, someone is killed in a drunk driving accident. In 2016,there were 10,497 people killed in these preventable collisions. Through awareness, education, policy change, and partnerships Liam's Life Foundation is committed to bringing that number to zero.
Liam's Life Foundation is inviting you to attend our Chasin' Change Run-raiser THIS Saturday, December 4th, 2021 at 8:00AM at Hermosa Beach.
There will be a huge turn-out of participants from the Hawthorne and Redondo Beach police department, fighters and members from Systems Training Center (local mixed martial arts gym) and Wimp2Warrior, and friends and family from Liam's Life Foundation.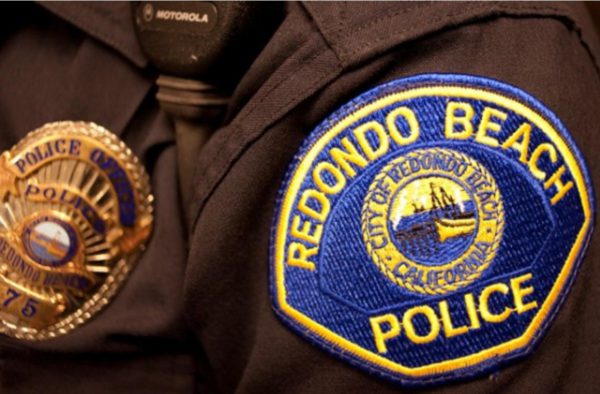 Liam's Life Foundation is a 501(c)3 dedicated to stopping alcohol-impaired driving and the fatalities they cause, founded by the parents of Liam Mikael Kowal after he was killed by a drunk driver on September 3rd, 2016. His parents, Marcus Kowal (professional MMA fighter) and Mishel Eder have been huge advocates for lowering the legal BAC to 0.05.
This run-raiser is meant to raise awareness against drunk driving. The run-raiser is a virtual run that can be done anytime and anywhere for the whole month of December. You can run a 5K, 10K, or Half Marathon.
Please come and support our cause! If you have any questions, comments, or concerns, please don't hesitate to reach out.
Liam's Life Foundation is a 501(c)(3) California Non-Profit Organization founded by professional MMA fighter Marcus Kowal and Mishel Eder in honor of their fifteen month old son Liam Mikael Kowal who was tragically hit and killed by a drunk driver on September 3, 2016 in Hawthorne, California.
LA area readers; What to do if you are having problems receiving KTLA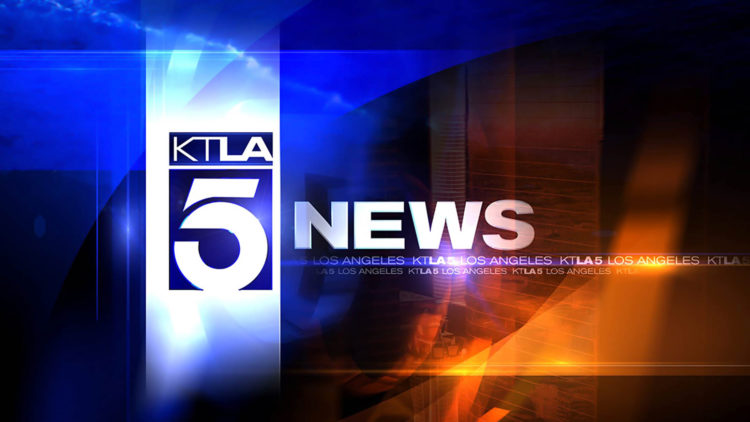 LOS ANGELES – Are you having issues receiving KTLA? If so, here's a step-by-step guide on what to do:
If you receive KTLA via cable or satellite, please contact your service provider.
If you receive KTLA via antenna, please follow these instructions:

Switch to a different channel and then go back to KTLA. If the signal does not reappear, please go to step two.
Please disconnect the power cord from either your television or set-top digital receiver, wait 30 seconds and then reconnect power. If KTLA has not returned, try these additional advanced steps.
Perform a channel rescan. This step will locate all channels that are receivable in your viewing area. Each television or set-top receiver has specific instructions. The following will help guide you through a typical menu.

Press the "menu" button on your remote control. If you don't have a remote control, your TV should have a built-in "menu" button located on the lower front panel or on one of its sides.
Find and select the "channel scan" option. You may have to look through various menu sections such as settings, tools, options or channel menus to find the channel scan option.
Once the scanning process begins, it may take up to 10 minutes to complete. If you have an indoor antenna, please remain seated where you normally watch TV so that you don't block the incoming signal from reaching your indoor antenna.
When scanning is complete, your TV will either display the number of channels available or it may go back to your last channel watched.
Select KTLA Channel 5.1 or 5-1. No further action is necessary if you can now see KTLA.
If you are still experiencing difficulties in receiving KTLA, please email us at [email protected] or by visiting https://ktla.com/about-ktla/contact-us/submit-feedback-to-the-ktla-5-engineering-department/.
LA County Lake Lifeguard Test Starts December 4th!
Lake Lifeguard Test on December 4th at Castaic Aquatic Center at 8am until 12pm. Applicants must fill out the online form  in advance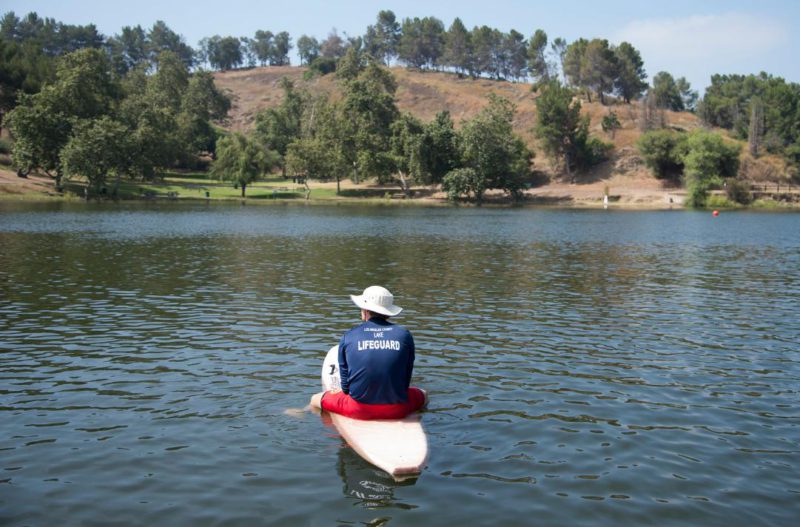 LA County Lake Lifeguard Test Starts DECEMBER 4th!
LOS ANGELES -This week, LA County Lake Lifeguards begins its search for potential new lifeguard candidates with the Lake Lifeguard Test on December 4th at Castaic Aquatic Center at 8am until 12pm. Applicants must fill out the online form  in advance (Available here) as well as meet the following requirements: 
Swim 1000 meters in 18 minutes
Have graduated high school (or equivalent)
Have at least 20/30 in each eye without correction (See job bulletin)
Have a valid California Class C Driver's License
Be at least 18 by time of LAkeAcademy
Upon completion of prerequisites and swim test, candidates must enroll and pass the Lake Lifeguard Academy ($15/hour).
After completing the Academy, Cadets will be eligible to become Lake Lifeguards ($21.35-$27.98/hour).
If you are unable to attend December 4th, you have another chance on December 12th from 8am to 12pm at Arcadia Park Pool.
For more information, visit: bit.ly/3nBpfcU