AAA: Thanksgiving travel to rebound almost to pre-pandemic levels
The AAA predicts more than 53.4 million people expected to travel, the highest single-year increase since 2005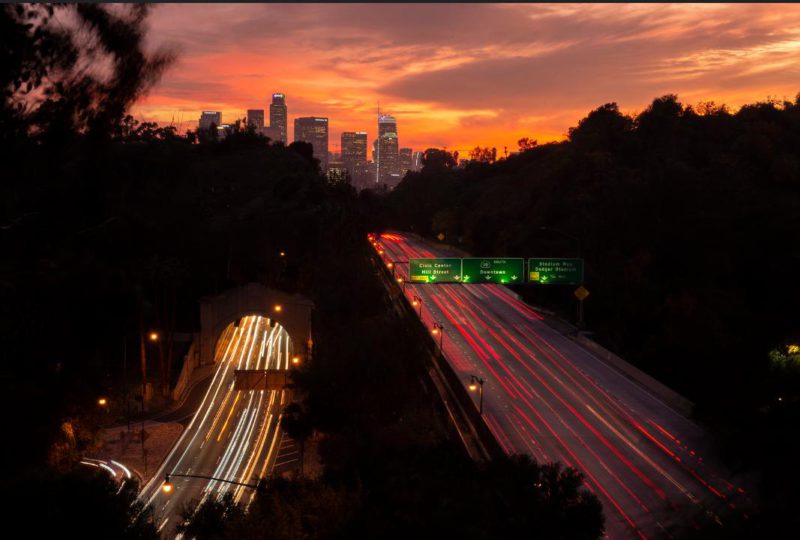 LOS ANGELES – The AAA predicts more than 53.4 million people expected to travel, the highest single-year increase since 2005. This weekend marked the start of the pre-holiday traffic and AAA is warning that travelers to be proactive when making their travel plans this holiday season.
"This Thanksgiving, travel will look a lot different than last year," said Paula Twidale, senior vice president, AAA Travel. "Now that the borders are open and new health and safety guidelines are in place, travel is once again high on the list for Americans who are ready to reunite with their loved ones for the holiday."
With 6.4 million more people traveling this Thanksgiving coupled with the recent opening of the U.S. borders to fully vaccinated international travelers—people should prepare for roads and airports to be noticeably more crowded.
In general, the worst times to travel on Wednesday will be from noon to 8 p.m., while the best time to hit the road is after 9 p.m., according to INRIX.
Among the 10 worst stretches of highway in the country Wednesday, one in the Los Angeles area stands out: the southbound 5 Freeway between Colorado Street and Florence Avenue in Los Angeles, which is forecast to see 385% more traffic than normal between 3:45 and 5:45 p.m., according to INRIX.
However, anyone driving out of Southern California — regardless of which freeway they take — will likely encounter traffic this Tuesday and Wednesday afternoon, according to the Auto Club.
"Drivers should expect longer travel times during those periods and plan to leave early," AAA says.
Triple A has some advice and suggestions:
Be Proactive. Book flights, car rentals, accommodations and other activities as early as possible. Prices are not going down and are still somewhat impacted by the limited capacity of flights and staffing challenges faced by many industries. Consider working with a travel advisor who can make any last-minute changes to travel plans, explore travel insurance options and help plan a trip that meets your needs and comfort level this holiday season.
Air—Even with air travel seeing a boost this year, AAA finds that the average lowest airfare is 27.3% less than last year coming in at $132. Tuesday and Wednesday are still the most expensive and heaviest travel days with Monday being the lightest and least expensive. Those wanting to book last-minute travel will find the best fares about two weeks prior to Thanksgiving but keep in mind availability may be limited.
Hotels—Mid-range hotel rates have increased about 39%, with average nightly rates ranging between $137 and $172 for AAA Approved Hotels.
Car Rentals—Daily car rental rates have increased 4% compared to last Thanksgiving at $98. Over the summer, consumers experienced high costs and limited availability of rental cars in some markets, due to the semi-conductor chip shortage impacting automakers. While this shortage has subsided, it is possible it could return as the holidays near.
Be Patient. The roads and airports will be busy so plan ahead.
Arrive at the airport early so you'll have plenty of time to get through longer TSA lines and other travel checkpoints. For domestic travel, AAA suggests 2 hours ahead of departure time and 3 hours for international.
Consider booking a flight during non-peak travel periods to cut down on wait times.
Hit the road when there's less traffic and allow for extra time when traveling to your destination.
2021 Top Thanksgiving Destinations
U.S Destinations
International Destinations
Orlando, FL
Cancun, Mexico
Anaheim, CA
Montego Bay, Jamaica
New York, NY
Aruba, Aruba
Dallas/Ft. Worth, TX
Los Cabos, Mexico
Phoenix, AZ
Nassau, Bahamas
Honolulu, HI
St. Lucia, West Indies
Kahului, Maui, HI
Dublin, Ireland
Atlanta, GA
(tie) Tel Aviv, Israel
Tampa, FL
(tie) Calgary, Canada
Ft. Lauderdale, FL
Paris, France
INRIX, in collaboration with AAA, predicts drivers will experience the worst congestion heading into the holiday weekend as commuters leave work early and mix with holiday travelers. Major metro areas across the U.S. could see more than double the delays versus typical drive times, with drivers in Atlanta, Chicago, Houston, Los Angeles and New York City likely to experience more than three times the delays.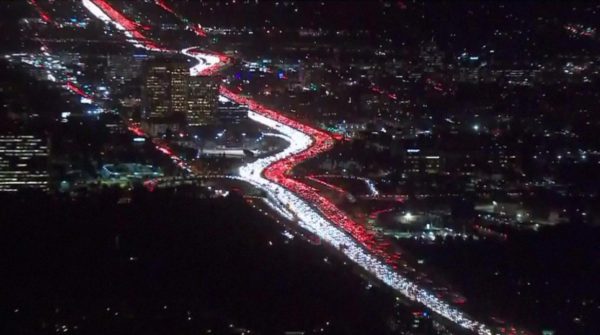 Roads Will Be Bustling
"Thanksgiving is one of the busiest holidays for road trips and this year will be no different even during the pandemic," says Bob Pishue, Transportation Analyst, INRIX. "Drivers around major metros must be prepared for significant delays, especially Wednesday afternoon. Knowing when and where congestion will build can help drivers avoid the stress of sitting in traffic."
Worst Corridors and Times to Travel
Metro Area
Corridor
Peak Congestion
% Over Normal
Atlanta
I-85 S, Clairmont Rd to MLK Dr
Wed, 1:30 – 3:30PM
340%
Boston
I-93 N, Quincy Market to MA-28
Wed, 1:00 – 3:00PM
240%
Chicago
I-290 W, Morgan St to Wolfe Rd
Wed, 2:45 – 4:45PM
329%
Detroit
I-96 W, 6 Mile Rd to Walled Lake
Wed, 2:00 – 4:00PM
211%
Houston
I-10 W, Sjolander Rd to TX-330
Wed, 3:15 – 5:15PM
344%
Los Angeles
I-5 S, Colorado St to Florence Ave
Wed, 3:45 – 5:45PM
385%
New York
I-495 E, Borden Ave to Little Neck Pkwy
Wed, 2:30 – 4:30PM
482%
San Francisco
I-80 E, I-580 to San Pablo Dam Rd
Wed, 4:00 – 6:00PM
278%
Seattle
I-5 S, WA-18 to WA-7
Wed, 4:00 – 6:00PM
257%
Washington DC
I-95 S, I-395 to VA-123
Wed, 2:00 – 4:00PM
230%
Source: INRIX
Daily Worst and Best Times to Travel
Day
Worst Time
Best Time
Wednesday
12:00 – 8:00PM
After 9:00PM
Thursday
12:00 – 3:00PM
Before 11:00AM
Friday
1:00 – 4:00PM
Before 11:00AM
Saturday
2:00 – 7:00PM
Before 12:00PM
Sunday
1:00 – 7:00PM
Before 12:00PM
Source: INRIX
New on the LA County Channel
You can watch on Channel 92 or 94 on most cable systems, or anytime here. Catch up on LA County Close-Up here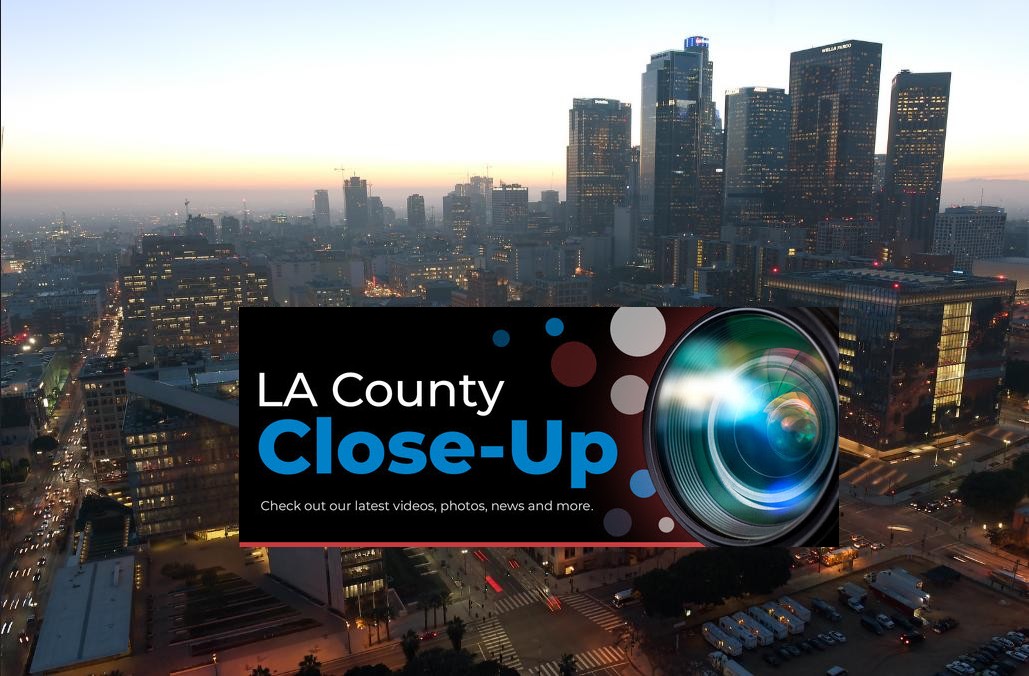 LOS ANGELES – New on the County Channel: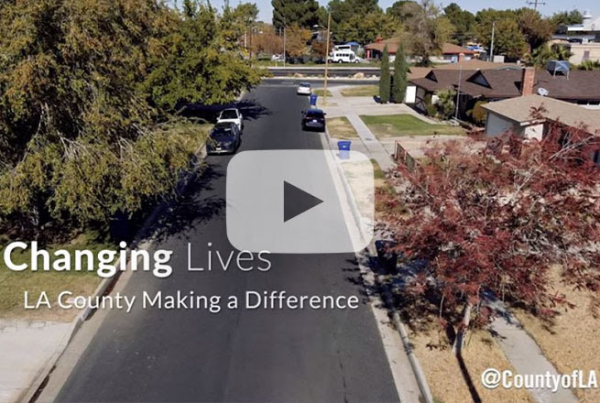 Thanksgiving has special meaning this year for seniors living alone or in congregate settings thanks to a food program run by the Aging and Disabilities Department that ensures elderly residents receive three nutritious meals a day. For the centenarians featured here, the meals may fill their stomach, but those who deliver them warm their hearts.
You can watch more stories like this on Channel 92 or 94 on most cable systems, or anytime here. Catch up on LA County Close-Up here.
---
In Case You Missed It
Having a Safe Thanksgiving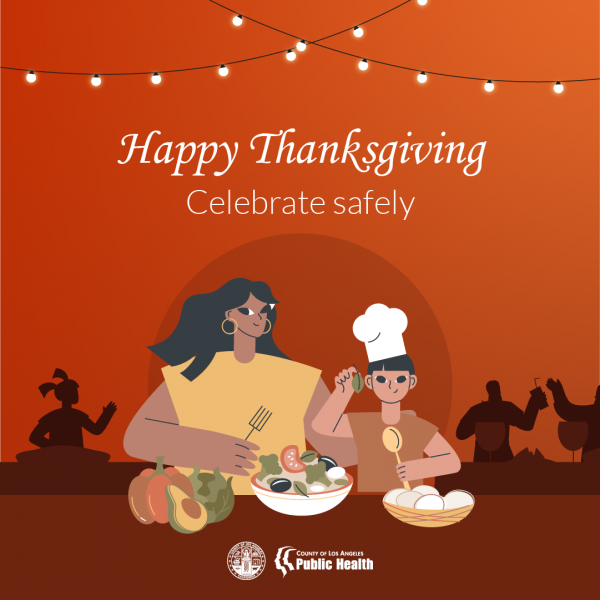 This week, many of us will be celebrating Thanksgiving and gathering with friends and family over the long weekend. We are grateful this year to have the tools that allow us to gather with a lot of safety. It will mean however that all of us are likely to need to take some common-sense precautions to avoid future disruptions and the spread of illness.
Get Vaccinated: First, we should all do our very best to be sure we are up to date on our vaccines. The flu shot and the COVID-19 updated bivalent booster are both widely available in LA County and you can receive both vaccines at the same time. Many people may be thinking that it is too late to get vaccinated before Thanksgiving because the vaccines need time to be effective. While protection does ramp up over the 1-2 weeks after you are vaccinated this does not mean that you will have zero protection until this point. You will still have some protection and you will be prepared for future events. Most pharmacies have these vaccines readily available without an appointment. You can also visit our website: ph.lacounty.gov/howtogetvaccinated.
Test Before Gathering: If you are hosting, consider asking guests to take a home COVID test before they come over. If you are going to a gathering and you know there will be an older person there or others who are at high risk for severe illness for COVID, test before you arrive just to be safe and ensure that you are not passing along anything that you do not want to be. COVID-19 home tests for all DPH employees are covered by your insurance.
Stay Home if Sick: If you are coughing, sneezing, have a runny nose, fever, or other concerning symptoms, you should stay home and not risk infecting others. Even a scratchy throat could result in passing along a respiratory virus. Please stay home, rest, and recover.
Maximize Ventilation: Look for ways that you can improve ventilation in your home. If it is not too cold, stay outdoors as much as possible. When inside, open windows or a screen door and use fans to move the air. If you have an HVAC system in your home, set the fan to 'on' and make sure your filters are installed properly. You can also use a portable, high-efficiency air cleaner, also known as HEPA air purifiers. Improving ventilation in your home, as well as gathering in larger rooms where people are spaced apart or going outside, if possible, can help reduce the transmission of airborne illnesses.
Adopt-A-Family Program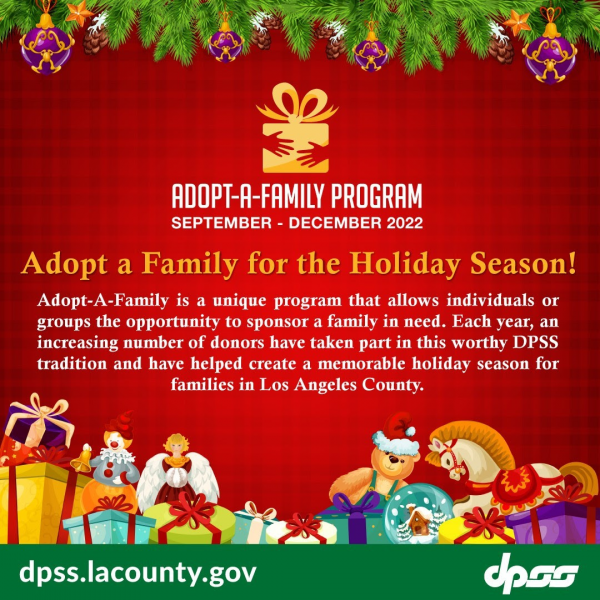 The Department of Public Social Services (DPSS) Toy Loan and Volunteer Services Program is gearing up to host the annual Adopt-A-Family Program, the much-anticipated holiday campaign to bring joy to over 1,000 low-income families receiving DPSS benefits and services.
The call is once again going out to encourage individuals and organizations to help make a difference in the community by supporting this worthwhile program. Sponsoring a family is a wonderful way to celebrate the true spirit of giving.
For over 30 years, the Adopt-A-Family Program has partnered with the community and generously sponsored families needing support during the holidays. Last year, the program provided gifts of clothing, toys, food, and other new items to approximately 1,800 families.
Sponsors may choose the size of the family, general location, and how many families they would like to sponsor. There is no limit to the number of families. Once matched with a family, the sponsor reviews the family's wish list and decides what and how much to give.
Individuals or organizations interested in adopting a family may fill out an online sponsor application at https://bit.ly/DPSSAAF. The deadline to submit applications is Friday, December 9, 2022.
For more information, contact DPSS Volunteer Coordinator Brenda Gonzalez Camacho at [email protected].
---
At Your Service
Emergency Rent Assistance Program for CALWorks Families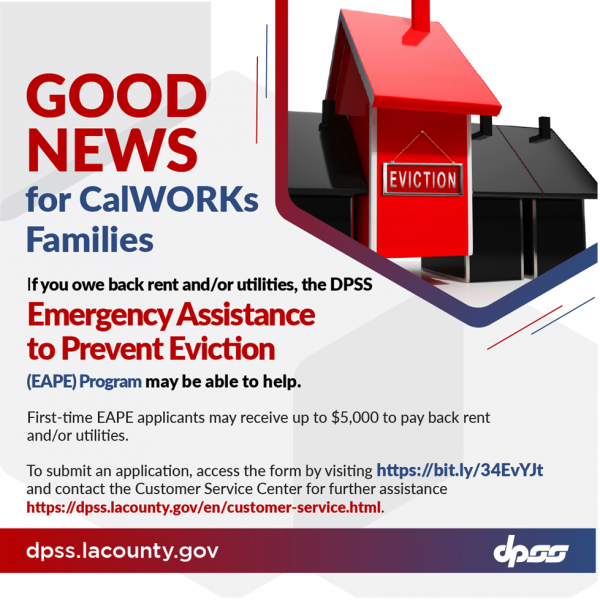 CalWORKs participants who are behind on rent can call the DPSS Customer Service Center at (866)-613-3777 to request Emergency Assistance to Prevent Eviction (EAPE). Download the EAPE fact sheet to learn more. Submit an application to you CalWORKs Eligibility Worker at your district office.
Laptop Giveaway Event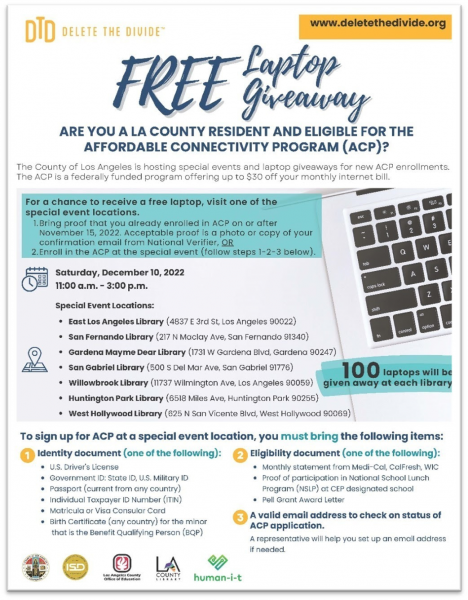 The County of L.A. is hosting special Affordable Connectivity Program (ACP) enrollment and FREE laptop giveaway events at seven library locations on Saturday, December 10, 2022. The ACP is a federally funded program offering up to $30 off your monthly internet bill. One hundred laptops will be given away at each location for new enrollments.
To learn more and see a list of locations, visit ACP Enrollment & FREE Laptop Giveaways – Delete The Divide.
---
Out and About
Tree Lighting Event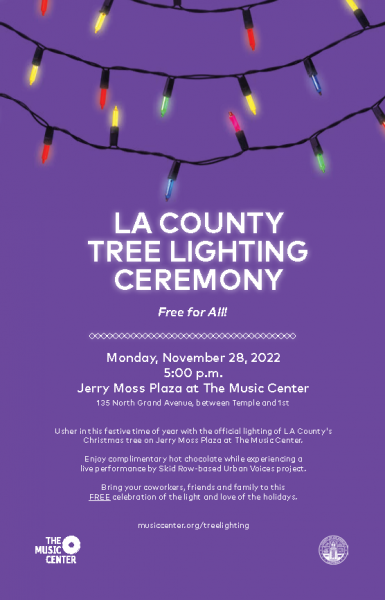 Usher in this festive time of year with the official lighting of LA County's Christmas tree at The Music Center. Enjoy complimentary hot chocolate while experiencing a live performance by Skid Row-based Urban Voices project.
Mon, Nov 28 | 5 pm
Jerry Moss Plaza at The Music Center
135 N Grand Ave, Los Angeles, 90012
This free event is open to all!
Winter Events with LA County Parks

It's Park Time L.A. County! Parks After Dark returns with an enchanting Winter Wonderland experience that will bring holiday cheer and 40 to 80 tons of snow to 34 L.A. County Parks in the month of December. This holiday action packed celebration is for the entire family and is bigger and better than ever before, with more snow, more toys, more craft activities and more fun! All for free!
For more information on Parks After Dark Winter Wonderland, visit parks.lacounty.gov/winterpad.
---
Photo Finish
Photo: Mayra Beltran Vasquez / Los Angeles County