AAA: Thanksgiving travel to rebound almost to pre-pandemic levels
The AAA predicts more than 53.4 million people expected to travel, the highest single-year increase since 2005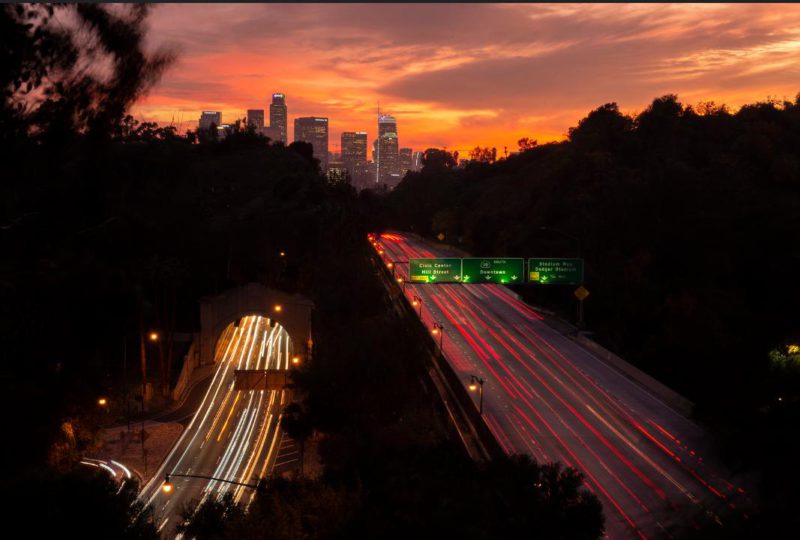 LOS ANGELES – The AAA predicts more than 53.4 million people expected to travel, the highest single-year increase since 2005. This weekend marked the start of the pre-holiday traffic and AAA is warning that travelers to be proactive when making their travel plans this holiday season.
"This Thanksgiving, travel will look a lot different than last year," said Paula Twidale, senior vice president, AAA Travel. "Now that the borders are open and new health and safety guidelines are in place, travel is once again high on the list for Americans who are ready to reunite with their loved ones for the holiday."
With 6.4 million more people traveling this Thanksgiving coupled with the recent opening of the U.S. borders to fully vaccinated international travelers—people should prepare for roads and airports to be noticeably more crowded.
In general, the worst times to travel on Wednesday will be from noon to 8 p.m., while the best time to hit the road is after 9 p.m., according to INRIX.
Among the 10 worst stretches of highway in the country Wednesday, one in the Los Angeles area stands out: the southbound 5 Freeway between Colorado Street and Florence Avenue in Los Angeles, which is forecast to see 385% more traffic than normal between 3:45 and 5:45 p.m., according to INRIX.
However, anyone driving out of Southern California — regardless of which freeway they take — will likely encounter traffic this Tuesday and Wednesday afternoon, according to the Auto Club.
"Drivers should expect longer travel times during those periods and plan to leave early," AAA says.
Triple A has some advice and suggestions:
Be Proactive. Book flights, car rentals, accommodations and other activities as early as possible. Prices are not going down and are still somewhat impacted by the limited capacity of flights and staffing challenges faced by many industries. Consider working with a travel advisor who can make any last-minute changes to travel plans, explore travel insurance options and help plan a trip that meets your needs and comfort level this holiday season.
Air—Even with air travel seeing a boost this year, AAA finds that the average lowest airfare is 27.3% less than last year coming in at $132. Tuesday and Wednesday are still the most expensive and heaviest travel days with Monday being the lightest and least expensive. Those wanting to book last-minute travel will find the best fares about two weeks prior to Thanksgiving but keep in mind availability may be limited.
Hotels—Mid-range hotel rates have increased about 39%, with average nightly rates ranging between $137 and $172 for AAA Approved Hotels.
Car Rentals—Daily car rental rates have increased 4% compared to last Thanksgiving at $98. Over the summer, consumers experienced high costs and limited availability of rental cars in some markets, due to the semi-conductor chip shortage impacting automakers. While this shortage has subsided, it is possible it could return as the holidays near.
Be Patient. The roads and airports will be busy so plan ahead.
Arrive at the airport early so you'll have plenty of time to get through longer TSA lines and other travel checkpoints. For domestic travel, AAA suggests 2 hours ahead of departure time and 3 hours for international.
Consider booking a flight during non-peak travel periods to cut down on wait times.
Hit the road when there's less traffic and allow for extra time when traveling to your destination.
2021 Top Thanksgiving Destinations
U.S Destinations
International Destinations
Orlando, FL
Cancun, Mexico
Anaheim, CA
Montego Bay, Jamaica
New York, NY
Aruba, Aruba
Dallas/Ft. Worth, TX
Los Cabos, Mexico
Phoenix, AZ
Nassau, Bahamas
Honolulu, HI
St. Lucia, West Indies
Kahului, Maui, HI
Dublin, Ireland
Atlanta, GA
(tie) Tel Aviv, Israel
Tampa, FL
(tie) Calgary, Canada
Ft. Lauderdale, FL
Paris, France
INRIX, in collaboration with AAA, predicts drivers will experience the worst congestion heading into the holiday weekend as commuters leave work early and mix with holiday travelers. Major metro areas across the U.S. could see more than double the delays versus typical drive times, with drivers in Atlanta, Chicago, Houston, Los Angeles and New York City likely to experience more than three times the delays.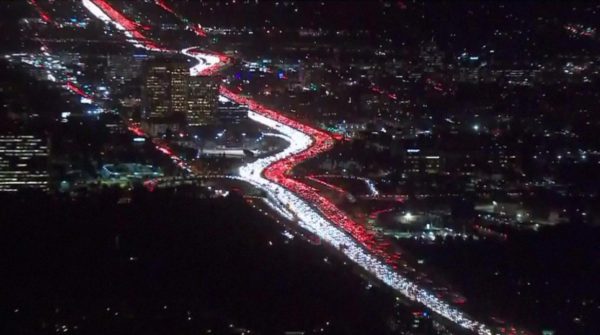 Roads Will Be Bustling
"Thanksgiving is one of the busiest holidays for road trips and this year will be no different even during the pandemic," says Bob Pishue, Transportation Analyst, INRIX. "Drivers around major metros must be prepared for significant delays, especially Wednesday afternoon. Knowing when and where congestion will build can help drivers avoid the stress of sitting in traffic."
Worst Corridors and Times to Travel
Metro Area
Corridor
Peak Congestion
% Over Normal
Atlanta
I-85 S, Clairmont Rd to MLK Dr
Wed, 1:30 – 3:30PM
340%
Boston
I-93 N, Quincy Market to MA-28
Wed, 1:00 – 3:00PM
240%
Chicago
I-290 W, Morgan St to Wolfe Rd
Wed, 2:45 – 4:45PM
329%
Detroit
I-96 W, 6 Mile Rd to Walled Lake
Wed, 2:00 – 4:00PM
211%
Houston
I-10 W, Sjolander Rd to TX-330
Wed, 3:15 – 5:15PM
344%
Los Angeles
I-5 S, Colorado St to Florence Ave
Wed, 3:45 – 5:45PM
385%
New York
I-495 E, Borden Ave to Little Neck Pkwy
Wed, 2:30 – 4:30PM
482%
San Francisco
I-80 E, I-580 to San Pablo Dam Rd
Wed, 4:00 – 6:00PM
278%
Seattle
I-5 S, WA-18 to WA-7
Wed, 4:00 – 6:00PM
257%
Washington DC
I-95 S, I-395 to VA-123
Wed, 2:00 – 4:00PM
230%
Source: INRIX
Daily Worst and Best Times to Travel
Day
Worst Time
Best Time
Wednesday
12:00 – 8:00PM
After 9:00PM
Thursday
12:00 – 3:00PM
Before 11:00AM
Friday
1:00 – 4:00PM
Before 11:00AM
Saturday
2:00 – 7:00PM
Before 12:00PM
Sunday
1:00 – 7:00PM
Before 12:00PM
Source: INRIX
Liam's Life Foundation's Chasin' Change Run-raiser
The run-raiser is a virtual run that can be done anytime/anywhere for the whole month of December to raise awareness against drunk driving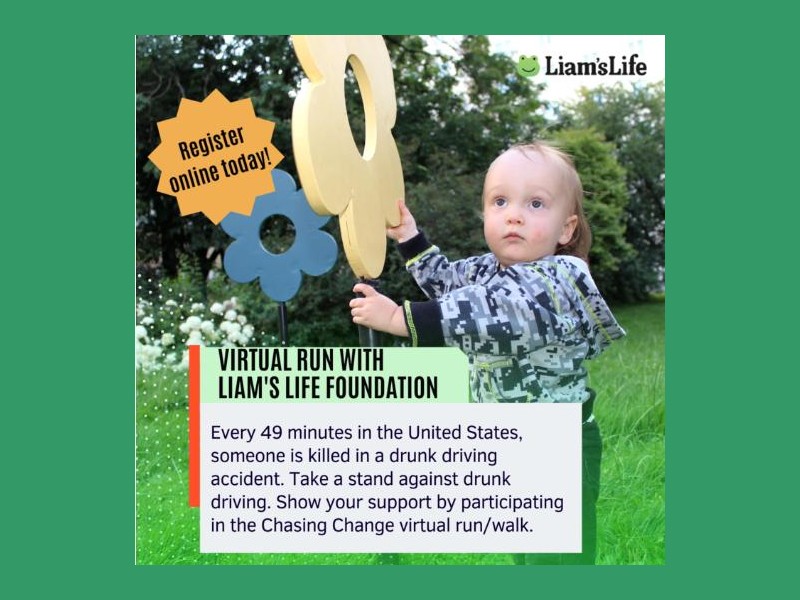 HERMOSA BEACH – Every 49 minutes in the United States, someone is killed in a drunk driving accident. In 2016,there were 10,497 people killed in these preventable collisions. Through awareness, education, policy change, and partnerships Liam's Life Foundation is committed to bringing that number to zero.
Liam's Life Foundation is inviting you to attend our Chasin' Change Run-raiser THIS Saturday, December 4th, 2021 at 8:00AM at Hermosa Beach.
There will be a huge turn-out of participants from the Hawthorne and Redondo Beach police department, fighters and members from Systems Training Center (local mixed martial arts gym) and Wimp2Warrior, and friends and family from Liam's Life Foundation.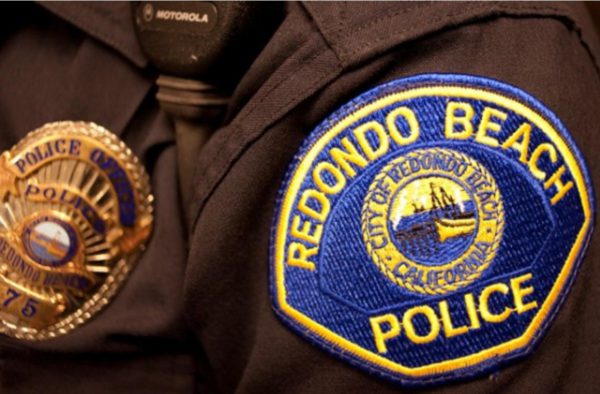 Liam's Life Foundation is a 501(c)3 dedicated to stopping alcohol-impaired driving and the fatalities they cause, founded by the parents of Liam Mikael Kowal after he was killed by a drunk driver on September 3rd, 2016. His parents, Marcus Kowal (professional MMA fighter) and Mishel Eder have been huge advocates for lowering the legal BAC to 0.05.
This run-raiser is meant to raise awareness against drunk driving. The run-raiser is a virtual run that can be done anytime and anywhere for the whole month of December. You can run a 5K, 10K, or Half Marathon.
Please come and support our cause! If you have any questions, comments, or concerns, please don't hesitate to reach out.
Liam's Life Foundation is a 501(c)(3) California Non-Profit Organization founded by professional MMA fighter Marcus Kowal and Mishel Eder in honor of their fifteen month old son Liam Mikael Kowal who was tragically hit and killed by a drunk driver on September 3, 2016 in Hawthorne, California.
LA area readers; What to do if you are having problems receiving KTLA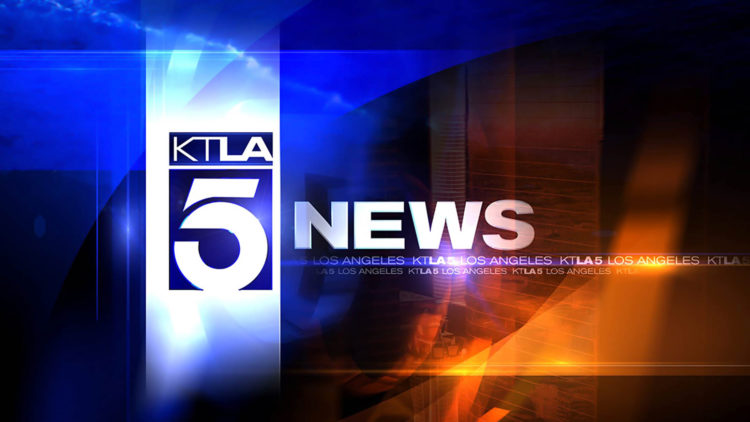 LOS ANGELES – Are you having issues receiving KTLA? If so, here's a step-by-step guide on what to do:
If you receive KTLA via cable or satellite, please contact your service provider.
If you receive KTLA via antenna, please follow these instructions:

Switch to a different channel and then go back to KTLA. If the signal does not reappear, please go to step two.
Please disconnect the power cord from either your television or set-top digital receiver, wait 30 seconds and then reconnect power. If KTLA has not returned, try these additional advanced steps.
Perform a channel rescan. This step will locate all channels that are receivable in your viewing area. Each television or set-top receiver has specific instructions. The following will help guide you through a typical menu.

Press the "menu" button on your remote control. If you don't have a remote control, your TV should have a built-in "menu" button located on the lower front panel or on one of its sides.
Find and select the "channel scan" option. You may have to look through various menu sections such as settings, tools, options or channel menus to find the channel scan option.
Once the scanning process begins, it may take up to 10 minutes to complete. If you have an indoor antenna, please remain seated where you normally watch TV so that you don't block the incoming signal from reaching your indoor antenna.
When scanning is complete, your TV will either display the number of channels available or it may go back to your last channel watched.
Select KTLA Channel 5.1 or 5-1. No further action is necessary if you can now see KTLA.
If you are still experiencing difficulties in receiving KTLA, please email us at [email protected] or by visiting https://ktla.com/about-ktla/contact-us/submit-feedback-to-the-ktla-5-engineering-department/.
LA County Lake Lifeguard Test Starts December 4th!
Lake Lifeguard Test on December 4th at Castaic Aquatic Center at 8am until 12pm. Applicants must fill out the online form  in advance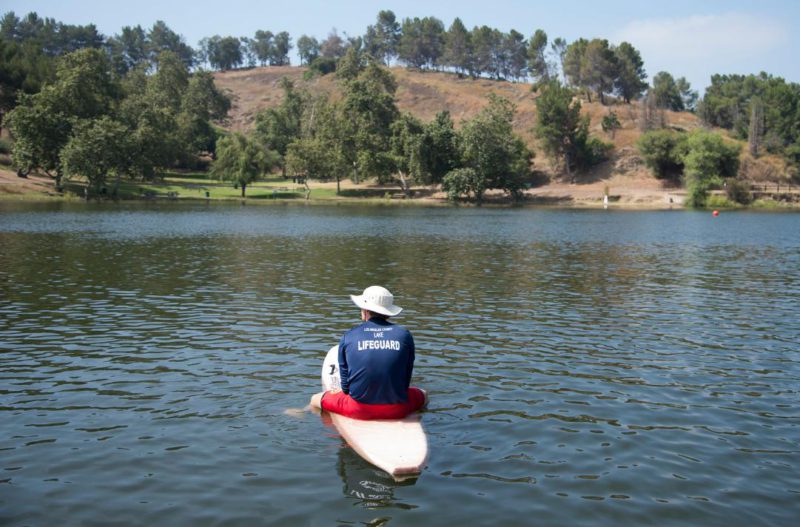 LA County Lake Lifeguard Test Starts DECEMBER 4th!
LOS ANGELES -This week, LA County Lake Lifeguards begins its search for potential new lifeguard candidates with the Lake Lifeguard Test on December 4th at Castaic Aquatic Center at 8am until 12pm. Applicants must fill out the online form  in advance (Available here) as well as meet the following requirements: 
Swim 1000 meters in 18 minutes
Have graduated high school (or equivalent)
Have at least 20/30 in each eye without correction (See job bulletin)
Have a valid California Class C Driver's License
Be at least 18 by time of LAkeAcademy
Upon completion of prerequisites and swim test, candidates must enroll and pass the Lake Lifeguard Academy ($15/hour).
After completing the Academy, Cadets will be eligible to become Lake Lifeguards ($21.35-$27.98/hour).
If you are unable to attend December 4th, you have another chance on December 12th from 8am to 12pm at Arcadia Park Pool.
For more information, visit: bit.ly/3nBpfcU