Amazon reclassifies anti-Trans book by anti-LGBTQ+ Daily Wire pundit
'Johnny the Walrus' compares the gender identities of trans youth to a young boy who imagines he is a walrus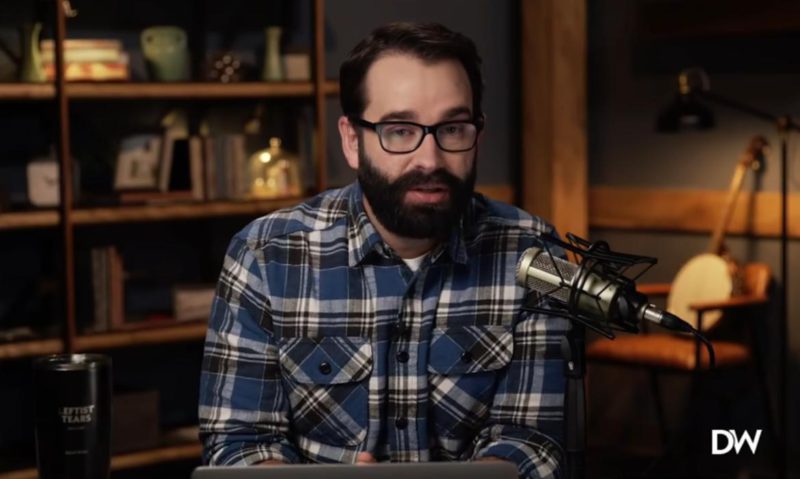 SEATTLE – The global internet marketplace Amazon has pulled far-right conservative Daily Wire podcast host Matt Walsh's children's picture book, comparing being transgender to pretending to be a walrus from its catalog listings of LGBTQ+ books.
Showing up as a bestselling "LGBTQ+ Book" on Amazon, 'Johnny the Walrus' compares the gender identities of trans youth to a young boy who imagines he is a walrus. Amazon mislabeled the book into its LGBTQ+ Books section.
On Friday, The Hill's Changing America reported that the internet retailer recategorized the book. "We have recategorized this title from LGBTQ+ to Political and Social Commentary, to better reflect the content," an Amazon spokesperson told Changing America on Friday. "While we understand that many may find this book objectionable, it does not violate our guidelines and remains available for sale."
News of the Amazon decision was angrily denounced by Walsh, who earlier this year said doctors who perform gender-affirming surgeries for trans youths are "plastic surgeons basically acting like Leatherface from The Texas Chainsaw Massacre."
On Twitter Walsh accused Amazon of "homophobia and gay erasure," tweeting that the decision was "an unconscionable attack on gay rights."
Amazon has removed my bestselling LGBT children's book from their LGBT book list. This is an unconscionable attack on gay rights and a horrific example of homophobia and gay erasure. pic.twitter.com/AZeyqp66Ps

— Matt Walsh (@MattWalshBlog) December 10, 2021
Media Matters for America has detailed much of Walsh's transphobic and homophobic attacks on the LGBTQ+ community. Walsh himself has a long record of espousing extreme anti-LGBTQ rhetoric, including falsely comparing best practice medical care for trans youth to "molestation and rape" and calling doctors who serve trans youth "pedophiles" — and now he has used Amazon's mislabeling to claim he is an "LGBT author" and "one of the leading LGBT voices in the country."
Media Matters also reported that Amazon has faced backlash for selling anti-trans books in the past. The company continues to sell the book Irreversible Damage: The Transgender Craze Seducing Our Daughters by anti-trans author Abigail Shrier, even though Amazon employees filed an internal complaint in April claiming that the book violates the company's policy against selling books "that frame LGBTQ+ identity as a mental illness."
Minnesota big-box chain retailer Target also the book from its online bookshop altogether. It's currently unclear whether the book is still available in physical stores Changing America reported.
"The canceling begins. Target has removed Johnny the Walrus from their website. No explanation has been given," Walsh tweeted.
The canceling begins. Target has removed Johnny the Walrus from their website. No explanation has been given. pic.twitter.com/ZnI0s62e9n

— Matt Walsh (@MattWalshBlog) December 10, 2021
Target did not immediately respond to requests for comment.
Marvel Comics unveils trans mutant character for Pride issue
Queer fans of Marvel will have an additional reason to celebrate during Pride. The publishing empire will introduce a trans mutant character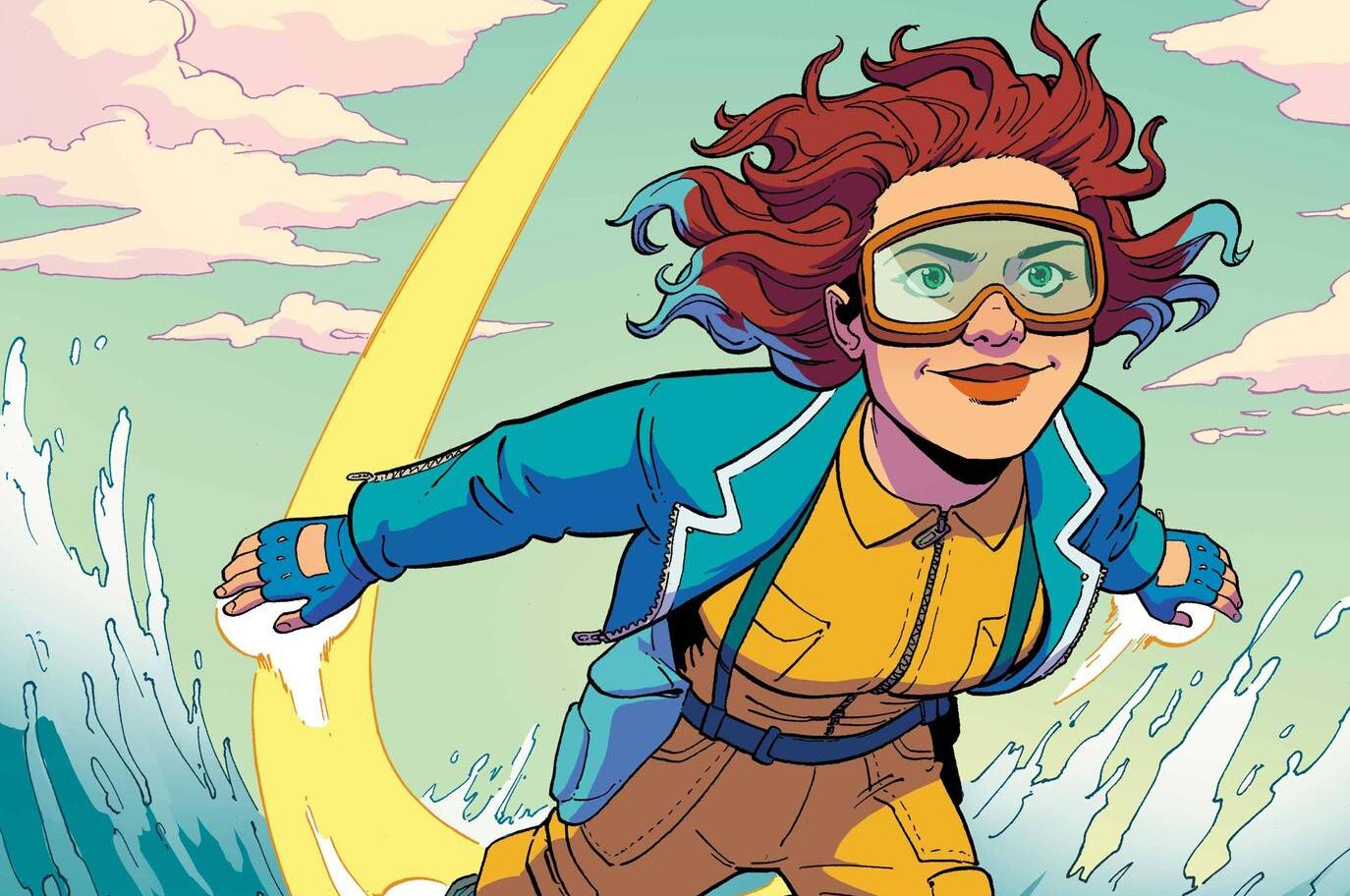 NEW YORK – Queer fans of Marvel Comics will have an additional reason to celebrate during Pride month. The publishing empire will introduce a trans mutant character (read into that as you will) named Shela Sexton, whose superhero incarnation is Escapade, in Marvel Voices: Pride #1, which will be available in June. 
The jumpsuit-clad Escapade will be able to instantly switch locations and trade physical or abstract attributes with other people, including their possessions, powers, and skills. Still, there are complications. She is able to maintain her powers for just a few hours and has to be within seven feet of her target. Plus, there's every opportunity for things to go wrong.
Don't worry that Sexton will be lonely. The character will also have a very close friend named Morgan Red, whose pronoun is apparently they. Red is also a fellow trans mutant, and the duo have a genetically engineered flying turtle Hibbert. Together, the three will embark on a mission that takes them from floating party barges to the mutant nation-state of Krakoa.
Writer Charlie Jane Anders, who co-created the new character with artists Ro Stein and Ted Brandt, gave an interview to Marvel, in which she describes Shela as someone she'd love to hang out with and "a total goofball" with "a super strong sense of justice" and "a profound loyalty to her friends."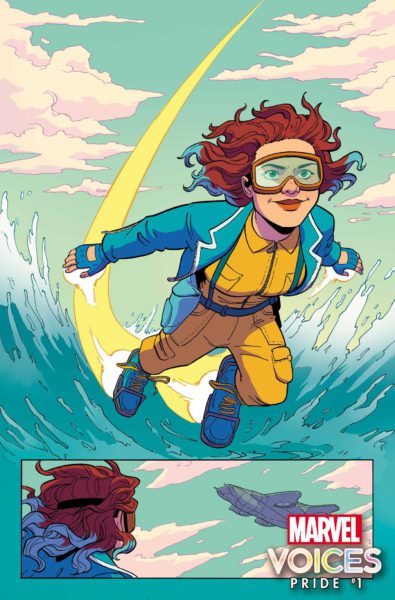 Anders also expressed the importance of Shela/Escapade's chosen family. "Plus, I wanted Shela to have a really strong relationship that she could be anchored to," she says. "I spent a lot of time thinking about Morgan, and how they and Shela had grown up together. I eventually arrived at the thing where Morgan was there for Shela when she was first transitioning, and the two of them kind of supported each other through their transitions when they were kids.
The writer expounded on reasons the LGBTQ+ community will likely relate to the character. "I think that Shela has experienced some rejection because of her transness, but she's also found an amazing community that supports her and lifts her up, and this has changed how she thinks about being a hero for sure," Anders shares. "She wants to be there for everybody who's been left behind, and she wants to help people feel like they can belong and be seen and loved. That was something I really hope everyone reading this comic, especially young trans people, take away from it."
Brandt notes that the arrival of Sexton/Escapade couldn't be better than Pride month in an age when basic civil rights are being stripped from Americans. "Now more than ever, we need a hero like Shela Sexton for people to look up to," he says. "It was a real honor and a privilege to be a part of her creation process!"
Vlogger StanChris; Who will be my online boyfriend? The Winner!
Twenty-something StanChris has been building his YouTube channel by vlogging about the ordinary everyday experiences of his life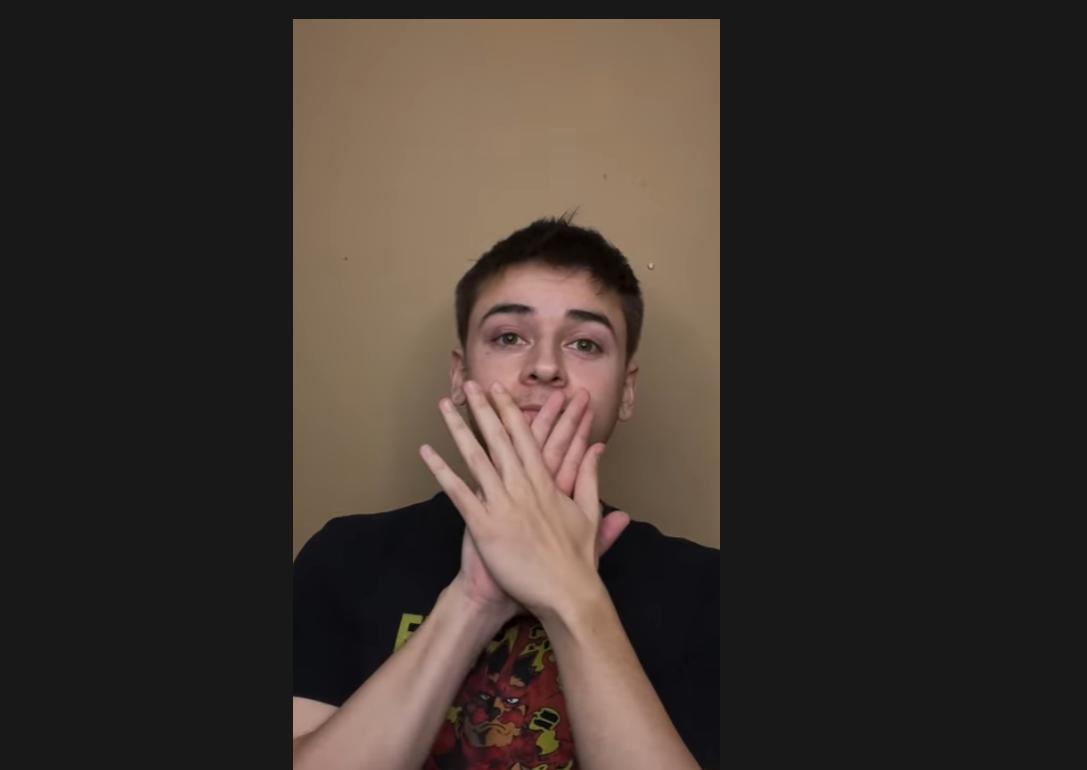 Vlogger StanChris; Who will be my online boyfriend? The Finale
Twenty-something StanChris has been building his YouTube channel by vlogging about the ordinary everyday experiences of his life