LGBTQ+ hook-up sites join forces to fight online abuse
"People experience a lot of hurt from things that are said to them online, and that is what we are trying to address"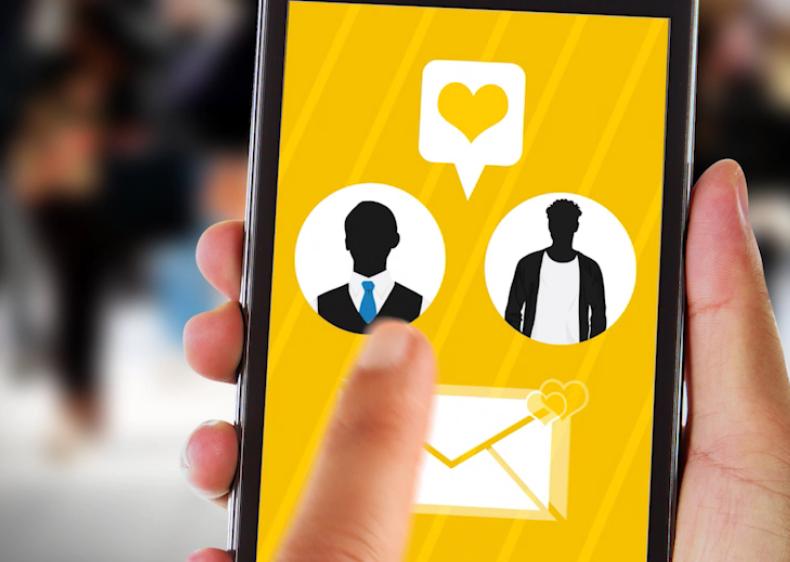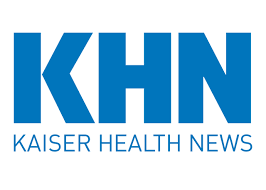 Editor's note: This article contains references to racial and ethnic slurs.
By David Tuller | SAN FRANCISCO – Corey Baker, a gay man in Columbus, Ohio, has seen many dating app profiles that include phrases like "Blacks — don't apply." Sometimes when he declines invitations, he said, men lash out with insults like "you're an ugly Black person anyway." And some of his friends have been slammed with the N-word in similar situations.
Many of these events occurred "when I didn't think I was attractive or deserving of love," he said. And they took an emotional toll. "If you're experiencing a wall of people saying they're not attracted to you, I think that does impact your mental health," said Baker, who is 35 and a school librarian.
The notion of kinder, gentler rejections on hookup sites might seem like an oxymoron. Yet experts in sexual health — as well as users of gay meeting apps, like Baker — say the harshness of much online behavior can exacerbate low self-esteem and feelings of depression or anxiety. That toxic combination can also lead to impulsive and potentially unsafe sexual choices.
In response, Building Healthy Online Communities, or BHOC, an organization in the San Francisco Bay Area focused on HIV and STD prevention, has launched an effort to boost niceness on apps designed for men who have sex with men. "People in the LGBTQ community face discrimination externally, but we also have to acknowledge that there is discrimination within the community," said BHOC director Jen Hecht.
Through surveys and focus groups, BHOC asked more than 5,000 users of nine gay apps how the sites could support better online behavior related to race, appearance, HIV status, age, disability, gender identity and other factors. It also sought advice on technical improvements the apps could make, such as offering users greater flexibility in conducting searches for contacts.
"If I can filter out people who wrote 'no fats, no fems, no black people,' I don't even have to deal with seeing it," wrote one respondent quoted in BHOC's report on the data gathered from app users. Representatives for some of the participating apps said they welcomed the collaboration. "We've had a non-bullying policy since day one," said David Lesage, marketing and social media director for Adam4Adam.
Mean online behavior is, of course, not limited to apps for men. When asked last month by email whether meeting sites that cater to the general population should also be trying to address the issue, Evan Bonnstetter, Tinder's director of product policy, responded that the company was "unable to participate in this opportunity." (Bonnstetter has since left Tinder.) Bumble, another site popular with heterosexuals, did not respond to a request for comment.
Gay and bisexual men, like other groups that face discrimination, have higher rates of depression, substance misuse and related mental health concerns. But John Pachankis, an associate professor at the Yale School of Public Health who studies gay men's health, said his research has identified aggressiveness within the gay community as a major problem.
"I was initially quite surprised that gay men were consistently noting their treatment at the hands of other gay men as being a predominant stressor," Pachankis said. Apps, he added, "are a site of a lot of potential rejection in a short amount of time in a way that is particularly anonymous and efficient and can be really detrimental."
In one study, Pachankis and his colleagues simulated a gay app environment in which some research participants were exposed to dismissive comments and others to approving comments. (The comments were all computer-generated.)
In subsequent responses on questionnaires, the men exposed to the dismissive comments reported greater emotional distress and expressed more skepticism about the benefits of condoms. They were also more likely to choose riskier options in a card-playing game.
Given that the app environment is the source of stress, Pachankis said, it makes sense for BHOC and other public health organizations to try to influence it
Some respondents quoted in the BHOC report dismissed the initiative as silly or unwarranted. "If someone does not meet the preferences specified by the user for being 'fat,' 'too old,' or not the right 'race,' then too bad," wrote one. "I find this overreach in striving to be PC as offensive and ridiculous."
But most respondents recognized that apps could support better online behavior and reduce unnecessary pain, Hecht said.
"It's a society-wide problem, and I do agree that gay men's dating apps are not going to single-handedly address it, but that doesn't mean they can't play a role," she said. "To the extent that the users get to control and customize, that will increase their positive experiences on the apps and decrease the likelihood that they'll have these negative experiences."
One popular recommendation from respondents was to allow all users, and not just paying customers, to block anyone they feel is being abusive. Another was to allow users to restrict who can see profile fields with potentially sensitive information, such as HIV status or gender identity. Respondents also believed apps could help diminish the pain of rejection by providing neutral, pre-written messages for users to send, such as "sorry, it's not a match."
Grindr, one of the participating apps, does not include standard rejection statements but is exploring this option to help users on both sides of what is inevitably a "high-intensity moment," said Jack Harrison-Quintana, the company's director of equality.
"It's very easy to feel very rejected because you are getting rejected," Harrison-Quintana said. "People experience a lot of hurt from things that are said to them online, and that is what we are trying to address."
Jehangeer Ali Syed, an international development consultant in Washington, D.C., said he has been disturbed by being treated as an "exotic element" in online exchanges. Although he is not from the Middle East, some men "sexually objectify me as an 'Arab stallion,'" said the 36-year-old Pakistani. "I have been called a 'sand-[N-word],'" he added.
This sort of encounter, he said, "makes you doubt yourself, makes you feel insecure and makes you question if I'm doing anything wrong."
BHOC noted in its report that many respondents were unaware of existing app features that could help them customize and control their experiences. The report called for apps to expand their educational efforts about these possibilities.
That suggestion resonated with Grindr's Harrison-Quintana. Grindr already includes some of the options recommended in the report, he said, but it could do a better job of communicating with customers. "It's not just about implementing features, it's also about maybe letting users know those features are available to them," he said.
*********************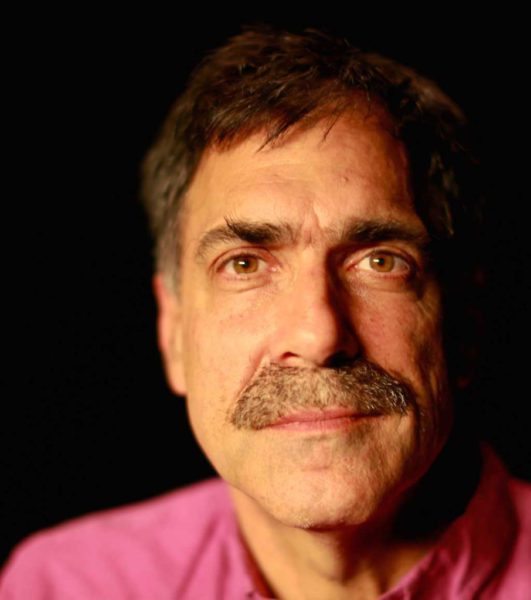 David Tuller is a senior fellow in public health and journalism at UC Berkeley's Center for Global Public Health, which is part of the School of Public Health. 
*********************
This story was produced by KHN, which publishes California Healthline, an editorially independent service of the California Health Care Foundation, and is republished with permission.
How rise of school surveillance software affects LGBTQ students
"Should students who identify as LGBTQ be identified from monitoring software, and potentially be disciplined or punished?"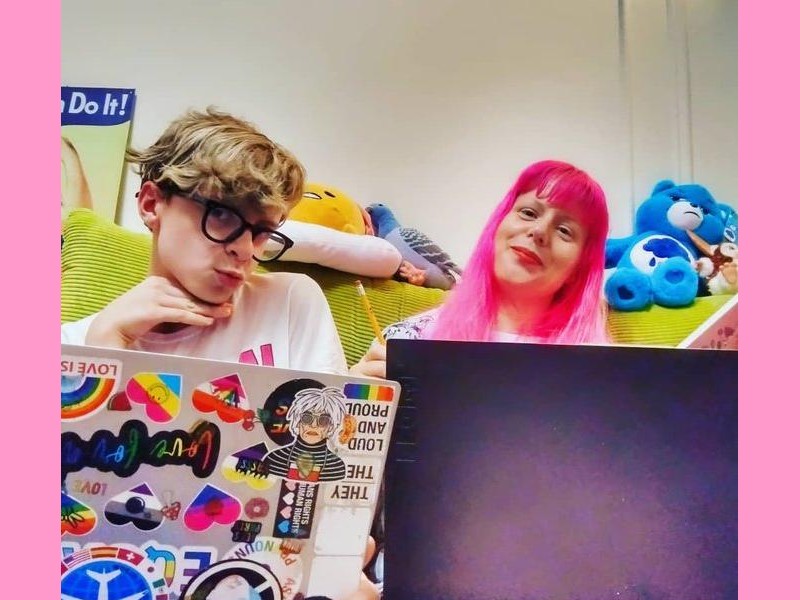 By Anne Wen | NEW YORK CITY – During the pandemic, 15-year-old Desmond Napoles looked up the definition of sexuality out of personal interest on their school-issued tablet. The New York City sophomore did not realize at the time that school administrators and teachers could be alerted to the search.
As schools increasingly monitor students' online activities, LGBTQ students find themselves at particular risk. The tracking can "out" queer students because the software can notify school officials or law enforcement officers of searches related to sexuality and other topics. And it can make it harder for LGBTQ students, in particular, to access sexual health information online.
The increase in district-issued devices during the COVID-19 pandemic has exacerbated worries among some queer students, who now feel they are constantly watched by their schools at home and school.
"When you realize that you're being tracked and you looked up something already, it's pretty stressful," said Napoles. The New York City Department of Education did not respond to questions from Youth Today about its use of monitoring software. But the district signed a contract with tracking software company GoGuardian in 2021, according to Bloomberg.
"UNINTENDED BUT HARMFUL CONSEQUENCES"
Eighty-nine percent of teachers surveyed in a spring 2022 Center for Democracy & Technology poll said their school monitors student activity on school-issued or personal devices.
Desmond Napoles (Photo by Aaron Williams)
"When you realize that you're being tracked and you looked up something already, it's pretty stressful," said Desmond Napoles.
"Students are working under the false assumption that certain things — their chats, their documents — are private, when in fact, they're being actively monitored by the school," said Cody Venzke, one of the authors of the report. "That can come as a shock for students not aware that what they're writing in the document they thought was their private journal is in fact being scanned by an algorithm and potentially relayed to school counselors or even law enforcement."
A U.S. Senate investigation into educational technology companies that sell products to monitor students' online activity found that the products "raise significant privacy and equity concerns."
"Studies have highlighted unintended but harmful consequences of student activity monitoring software that fall disproportionately on vulnerable populations: artificial intelligence and algorithmic systems frequently mischaracterize students' activity and flag harmless activity as a 'threat,' and students from minority or marginalized communities, including students of color and LGBTQ students, are far more likely to be flagged," according to the Senate report, which focused on companies including Gaggle, GoGuardian, Bark Technologies and Securly Inc.
The Senate report noted research showing that algorithms used in the products are more likely to flag language used by people of color and LGBTQ students as problematic, and that, since LGBTQ students largely prefer to seek help online, some of these monitoring tools' website filtering features "frequently" prevent them from accessing health information by flagging words related to sexual orientation.
"The impacts of these shortcomings range from disproportionate disciplinary rates of LGBTQ students to unintentional outing of LGBTQ students to parents and other adults," according to the Senate report.
In responses to the Senate investigation, the companies emphasized their commitments to student safety. Gaggle, which reports its products are used by about 1,500 school districts, provided a list of more than a dozen school superintendents and officials who had agreed to serve as references for their products.
Gaggle and GoGuardian, two major companies providing surveillance software to schools, declined interview requests from Youth Today.
But in an emailed statement, Gaggle said that its software had helped save the lives of 1,562 students who were planning or actively attempting suicide last school year and noted that LGBTQ youth were four times more likely to consider or attempt suicide than their peers. The company also cited a Gaggle-sponsored white paper that found 85% of educators reported the monitoring software helps reduce the harassment of LGBTQ students.
GoGuardian sent a statement reading, in part, "GoGuardian believes that our schools and classrooms should be spaces where all students are treated equitably and have the opportunity to learn and thrive."
The company noted its work with experts to strengthen "internal resources" in support of marginalized communities, citing recent educational content and a webinars produced in partnership with The Trevor Project, a suicide prevention and mental health organization for LGBTQ youth.
In a statement to Youth Today, a spokesperson for The Trevor Project wrote that the nonprofit does not partner with GoGuardian and does not plan to do so. Earlier this fall, The Trevor Project returned a $25,000 donation from Gaggle, citing concerns about the software's "role in negatively impacting LGBTQ students."
"TECHNOLOGY COULD HAVE BEEN A LIFESAVER"
Photo courtesy of Chris Wood
Chris Wood, executive director of LGBTQ Tech, a nonprofit that provides tech policy advice about LGBTQ individuals, believes that schools ask students to use the services with good intentions, but the inadvertent effects of monitoring make schools less safe for queer students.
"If you can't have a supportive environment at home, then you look to a supportive environment, in the places that you're at most often, like a public school or a library," Wood said. "And if you're then making it harder for them to gain access to those resources, through monitoring or filtering, then you're creating an environment where we're creating a mental health nightmare."
Wood also said that the web filters many districts use to protect students against sexual content, may also inadvertently block advice that helps LGBTQ individuals without supportive biological families.
The way some districts use monitoring software may particularly harm students of color who are LGBTQ, Wood noted, by exposing them to a disparate risk of discipline due to their online activity.
"Technology could have been a lifesaver. It could have been an opportunity for an individual to explore their identity and have safe and equitable conversations about their identity" Wood said. "Instead, we're doing quite the opposite."
To better serve students, teachers should connect LGBTQ students with more resources so that they can come to terms with their identity, said Maria Dolores Cimini, a psychologist and behavioral health researcher at the State University of New York at Albany.
"Should students who identify as LGBTQ be identified from monitoring software, and potentially be disciplined or punished, that is inappropriate," Cimini said. "It is something that could negatively affect their mental health and could even increase increased concerns such as depression, anxiety, and even risk for suicide."
Photo courtesy of Maria Dolores Cimini
Wendy Napoles, Desmond's mother, is thankful for the New York school district's use of filters to prevent students from viewing inappropriate content such as pornography on district devices. Both she and Desmond Napoles acknowledged that the monitoring software can provide safety, especially if a student's search history reveals chronic mental health problems.
But the potential to track a student's search history, including topics related to sexuality and gender, feels like an invasion of privacy, Wendy Napoles said.
"I'm just really worried, as Desmond is, about who is looking at this, and what are they doing with that data?" Wendy Napoles said. "Are teachers seeing it, where they may not have known a child was part of the LGBTQ community, and are they going to treat that child differently?"
********************************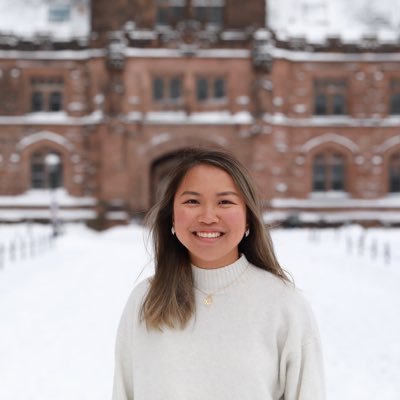 Anne Wen is a Guam-based journalist who covers college education and Pacific islands for The Guardian, Teen Vogue, Pacific Daily News, and Youth Today.
********************************
The preceding article was previously published by Youth Today & is republished with permission.