Gender transition after Jan 1 in Switzerland for legal documents simplified
The new law will not only simplify and standardize the procedure but will also be less expensive, quicker and based on self-determination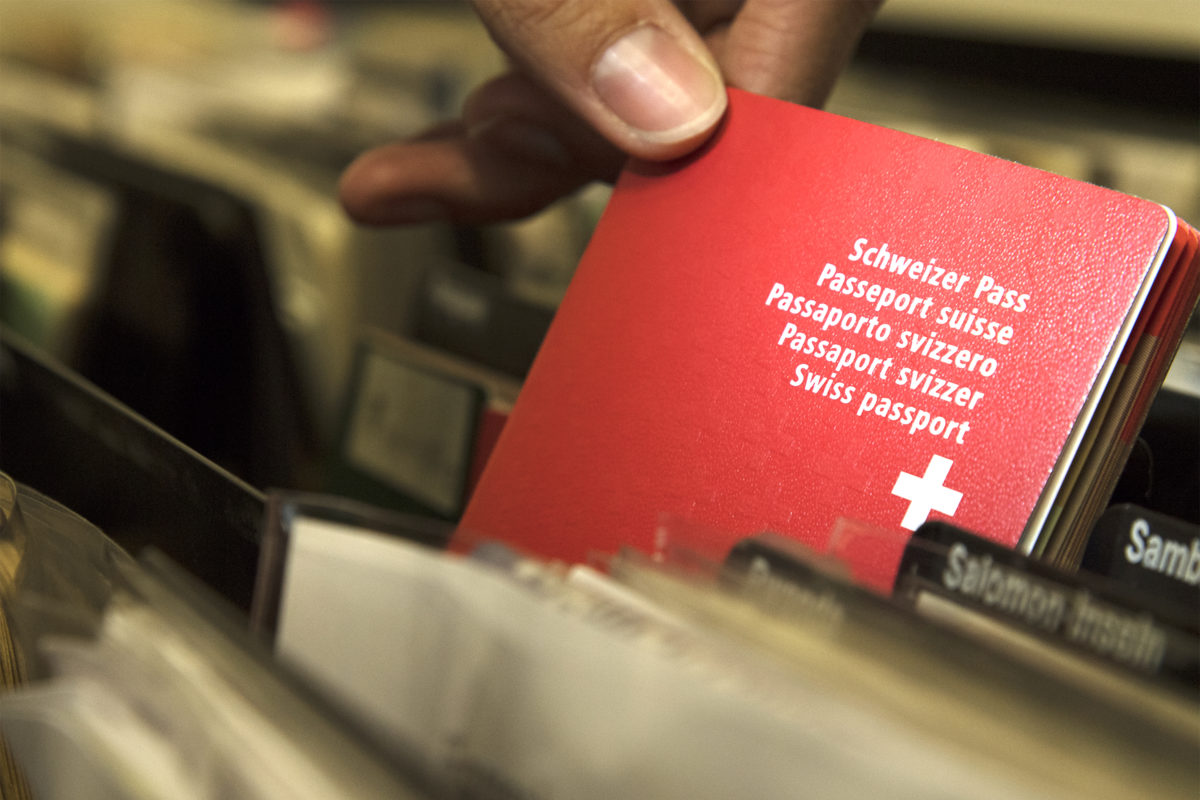 BERN – New rules written into Swiss law will allow Transgender and Intersex citizens of Switzerland aged 16 and older to adjust their gender and legal name status on official documents by self-declaration at the civil registry office taking effect January 1st, 2022.
The changes were passed on 18 December 2020, when the Swiss Parliament passed a bill for legal gender recognition (LGR) procedures based on self-determination. Previously Swiss law required require a certificate from a medical professional confirming an individual's transgender identity.
In addition, under the current law, Legal Gender Recognition, (LGR) procedures in Switzerland are still based on court proceedings that vary from court to court or even from judge to judge. The new law will not only simplify and standardize the procedure but will also be less expensive, quicker and based on self-determination.
According to Transgender Network Switzerland, costs will be reduced to an administrative fee of 75 CHF. Under the old law, LGR could cost up to 1.000 CHF.
Transgender Europe, (TGEU), a network of different organizations working to combat discrimination against trans people and support trans people rights, welcomed the adoption of the legislation last year. TGEU's Executive Director, Masen Davis noted: "Especially given the backlash against trans people's human rights in 2020, we are happy to see this law pass before the end of the year. Some countries have shown major step-backs in legal gender recognition, such as Hungary or Russia. It offers our communities some hope to see the Swiss example."
As the law takes effect, TGEU and the Transgender Network Switzerland (TGNS) expressed criticism that for those younger people and those under adult protection will require parent/guardian consent.
In a media release last December TGNS noted:
"The joy that Switzerland has achieved the current human rights standard for adult intersex and trans women and men is, however, severely clouded in the communities concerned. In contrast to today, under-16s and people under comprehensive assistance can only apply for the change in the future with the consent of the legal representative, even if they are capable of judgment. You are the only one whose personal rights are restricted in this way, although the change in the gender entry does not affect anyone other than yourself.
"Today could be a great day of joy for us: We have wanted a simple, self-determination process for years. But today we are mainly shocked by the way in which Parliament deals with intersex and trans young people. Today's decision worsens the situation of young people massively and contradicts children's rights. With this decision the parliament provokes – consciously – great suffering of a minority and lets conflicts in families escalate. "Comments Audrey Aegerter, President of InterAction Suisse, on the approved proposal. And Alecs Recher, who heads TGNS's legal advice, adds with a view to implementation: "We will support all young people and assisted trans and intersex people, so that they receive the correct gender entry despite this new hurdle! We call on Federal Councilor Keller-Suter and Parliament to observe the practical effects of the approval requirement and to make the necessary corrections. "
Switzerland joins Ireland, Belgium, Portugal and Norway as one of the few countries on the continent that allow a person to legally change gender without hormone therapy, medical diagnosis or further evaluation or bureaucratic steps, Reuters reported.
France, Greece end restrictions for MSM blood donors
Calls for U.S. to remove abstinence requirement grow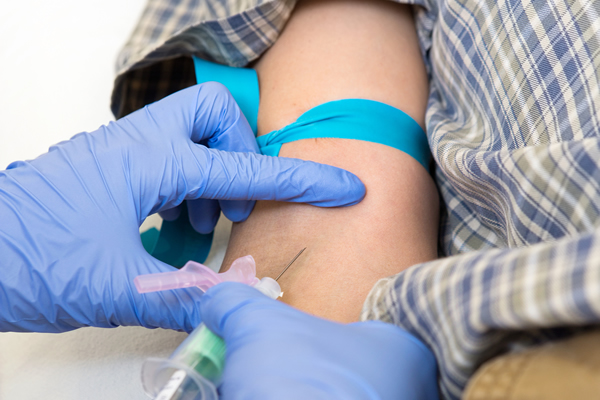 PARIS — France and Greece this week announced they will allow gay and bisexual men to donate blood without restrictions.
Têtu, a French LGBTQ magazine, noted men who have sex with men previously had to remain abstinent for four months before they could donate blood in France.
French Health Minister Olivier Véran on Tuesday announced this requirement would no longer be in place as of March 16. Têtu also noted officials will no longer ask potential blood donors about their sexual orientation.
"It's a whole new relationship with the blood donor that we want," said Véran.
Greece on Monday also said it would allow MSM to donate blood without restrictions.
Greek Health Minister Thanos Plevris and Deputy Health Minister Mina Gaga issued a decree that will become official once the Government Gazette publishes it.
Greece and France are the latest countries to lift restrictions for MSM who want to donate blood.
The U.S. Food and Drug Administration currently allows MSM to donate blood if they have not had sex with another man for three months.
The American Red Cross this week declared a blood crisis because of the surge in COVID-19 omicron variant cases. The declaration sparked renewed calls for the U.S. to allow MSM to donate blood without restrictions.
First Queer Commissioner of the German Federal Government appointed
Germany's Lesbian & Gay Association said the newly created office is "another important signal for the queer political awakening"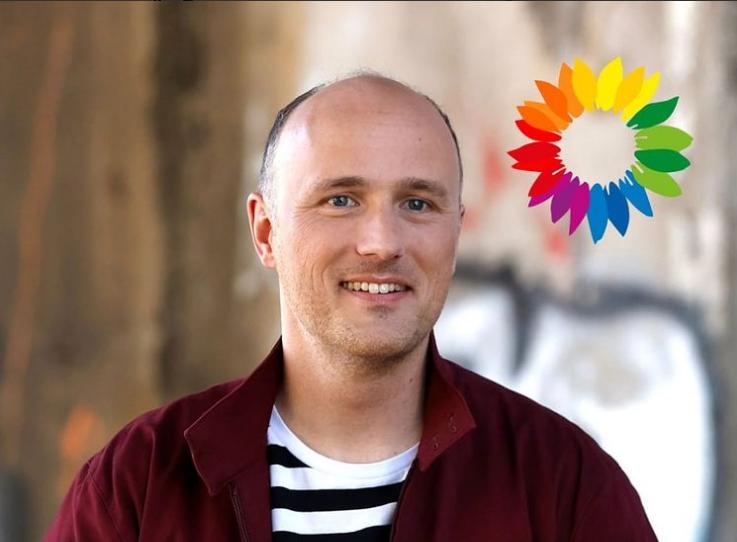 BERLIN – Green Party lawmaker Sven Lehmann was appointed as Germany's commissioner for the acceptance of sexual and gender diversity. As the 'Queer-Beauftragter der Bundesregierung,' [Queer Commissioner of the Federal Government] Lehmann will oversee a LGBTQ+ national action plan for the first time in the country's history.
He has been a member of the Bundestag, the German parliament, since 2017. Since 2018 he has been spokesperson for queer policy and social policy within the Green Party along with his fellow parliamentarian, Ursula "Ulle" Schauws, a member of the Alliance '90/The Greens party.
In a statement (translated from German) posted to his social media accounts, Lehmann said;
"The Federal Government appointed me today as the Commissioner for the Acceptance of Sexual and Gender Diversity ("Queer Commissioner")!
The newly created office of the Queer Commissioner shows how important it is for the federal government to accept diversity. Everyone should be able to live freely, safely and with equal rights. Based on the guiding principle of self-determination, the new federal government will pursue a progressive queer policy and also align family policy with the social reality of different types of families.
The protection of people on the basis of their sexual and gender identity must be ensured in the Basic Law and the fundamental rights of trans, inter and non-binary people must finally be fully enforced.
We also need a broad strategy to combat group-related enmity – including explicitly against queerophobia. To this end, together with the Federal Ministry of Family Affairs, I will launch a national action plan for the acceptance and protection of sexual and gender diversity. Germany should become a pioneer in the fight against discrimination!
Lehmann's appointment and the creation of the office was applauded by LGBTQ+ advocates across Germany.
Germany's Lesbian and Gay Association (LSVD) said the newly created office is "another important signal for the queer political awakening promised by the coalition government."
Lehmann has to become "the driving force in the government in order to implement the queer political projects promised in the coalition agreement," Henny Engels from the LSVD board told state-owned media outlet Deutsche Welle, (DW).
"Right now he should urgently endeavor to ensure that LGBTQ+ people are explicitly included in the admission program for refugees from Afghanistan, which was recently presented by Foreign Minister Annalena Baerbock," Engels said.
The German Society for Trans Identity and Intersexuality (dgti) also said it looked forward to working with Lehmann on the path to a "better world for all trans, inter and non-binary people."
In recent years, some changes have been initiated in this area of equality and diversity that can now be brought to a good end, dgti told DW in a written statement.
"From the dgti's point of view, this includes, above all, the abolition of the 'transsexual law' and the passage of new legislation on self-determination."
In 2018, Germany officially recognized the existence of more than two genders when it introduced a third option, "diverse," in addition to "male" and "female."
Lehmann 's colleague Schauws told Deutsche Welle that while the nation needs to catch up with many countries on LGBTQ+ rights, she hopes the new government can lead by example for those even further behind.
"The new coalition has the task of ensuring that people with queer biographies are finally taken seriously and the realities of diverse families are reflected in our laws so they can live free of discrimination," Schauws said.
Majority in Poland support LGBTQ+ marriage and family equality
The survey found 56% of respondents believe same-sex marriage should be legal to ensure the safety of their children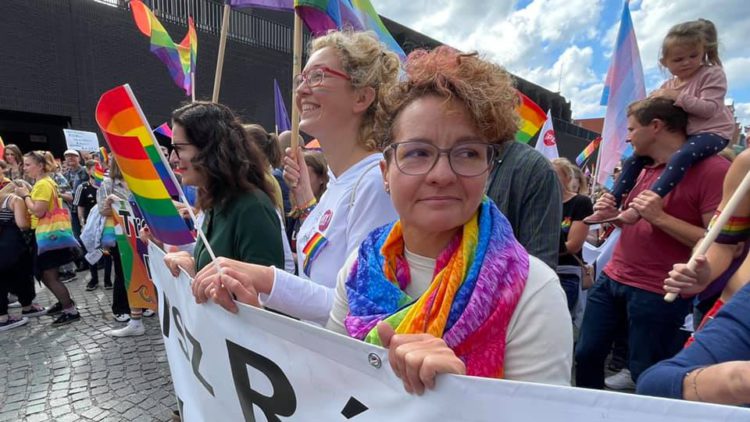 WARSAW – The majority of Polish people support LGBTQ+ rights surrounding marriage and family, according to research by Miłość Nie Wyklucza (Love Does Not Exclude).
The survey found 56% of respondents believe same-sex marriage should be legal to ensure the safety of their children. Even more, 65%, said they felt "a biological parent raising a child with a same-sex partner" fits the definition of family. And 58% of people said a same-sex couple is a family even without children.
According to Polish newspaper Gazeta Wyborcza, Poland is one of only six European Union member states where same-sex couples cannot marry or register a civil partnership.
Furthermore, Love Does Not Exclude, which is committed to gaining marriage equality on Poland, found that 65% of respondents said they would have nothing against LGBTQ+ families adopting or using in vitro fertilization (IVF), as long as they were sure that children raised by same-sex couples would deveop the same as those raised by heterosexual couples.
Both adoption and IVF are currently outlawed for same-sex couples in Poland.
The survey reveals a stark difference between the Polish government and public opinion on LGBTQ+ rights.
According to a 2021 ILGA-Europe report, Poland ranked dead last in LGBTQ+ rights compared to other EU nations.
Poland has also drawn condemnations from the EU for its discriminatory laws surrounding LGBTQ+ people.
In September, the European Commission threatened to withhold pandemic relief funds, totaling over 126 million euros ($150 million), in Polish jurisdictions that passed measures forming "LGBTQ Free Zones."
Some regions have since repealed the anti-LGBTQ+ resolution.
In 2020, Poland narrowly re-elected President Andrzej Duda, who ran a campaign that regularly attacked the LGBTQ+ community, according to Pink News.
Polish LGBTQ+ advocates are also pushing back against a proposed law that would ban the so-called "promotion" of LGBTQ+ lifestyles. It would also make Pride parades illegal.