Gender transition after Jan 1 in Switzerland for legal documents simplified
The new law will not only simplify and standardize the procedure but will also be less expensive, quicker and based on self-determination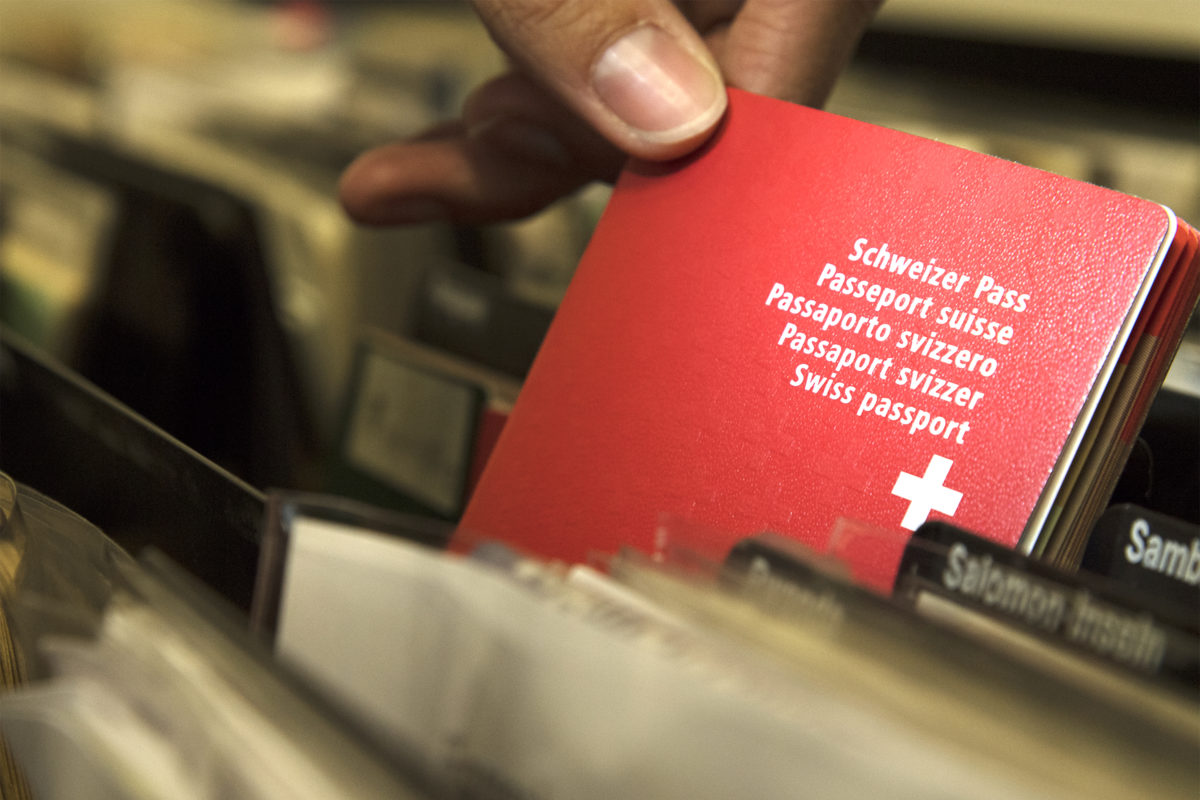 BERN – New rules written into Swiss law will allow Transgender and Intersex citizens of Switzerland aged 16 and older to adjust their gender and legal name status on official documents by self-declaration at the civil registry office taking effect January 1st, 2022.
The changes were passed on 18 December 2020, when the Swiss Parliament passed a bill for legal gender recognition (LGR) procedures based on self-determination. Previously Swiss law required require a certificate from a medical professional confirming an individual's transgender identity.
In addition, under the current law, Legal Gender Recognition, (LGR) procedures in Switzerland are still based on court proceedings that vary from court to court or even from judge to judge. The new law will not only simplify and standardize the procedure but will also be less expensive, quicker and based on self-determination.
According to Transgender Network Switzerland, costs will be reduced to an administrative fee of 75 CHF. Under the old law, LGR could cost up to 1.000 CHF.
Transgender Europe, (TGEU), a network of different organizations working to combat discrimination against trans people and support trans people rights, welcomed the adoption of the legislation last year. TGEU's Executive Director, Masen Davis noted: "Especially given the backlash against trans people's human rights in 2020, we are happy to see this law pass before the end of the year. Some countries have shown major step-backs in legal gender recognition, such as Hungary or Russia. It offers our communities some hope to see the Swiss example."
As the law takes effect, TGEU and the Transgender Network Switzerland (TGNS) expressed criticism that for those younger people and those under adult protection will require parent/guardian consent.
In a media release last December TGNS noted:
"The joy that Switzerland has achieved the current human rights standard for adult intersex and trans women and men is, however, severely clouded in the communities concerned. In contrast to today, under-16s and people under comprehensive assistance can only apply for the change in the future with the consent of the legal representative, even if they are capable of judgment. You are the only one whose personal rights are restricted in this way, although the change in the gender entry does not affect anyone other than yourself.
"Today could be a great day of joy for us: We have wanted a simple, self-determination process for years. But today we are mainly shocked by the way in which Parliament deals with intersex and trans young people. Today's decision worsens the situation of young people massively and contradicts children's rights. With this decision the parliament provokes – consciously – great suffering of a minority and lets conflicts in families escalate. "Comments Audrey Aegerter, President of InterAction Suisse, on the approved proposal. And Alecs Recher, who heads TGNS's legal advice, adds with a view to implementation: "We will support all young people and assisted trans and intersex people, so that they receive the correct gender entry despite this new hurdle! We call on Federal Councilor Keller-Suter and Parliament to observe the practical effects of the approval requirement and to make the necessary corrections. "
Switzerland joins Ireland, Belgium, Portugal and Norway as one of the few countries on the continent that allow a person to legally change gender without hormone therapy, medical diagnosis or further evaluation or bureaucratic steps, Reuters reported.
ILGA-Europe: New program for racialized LGBTQ+ communities
The new initiative will be supporting up to 15 organizations' work on socio-economic justice for racialized LGBTI communities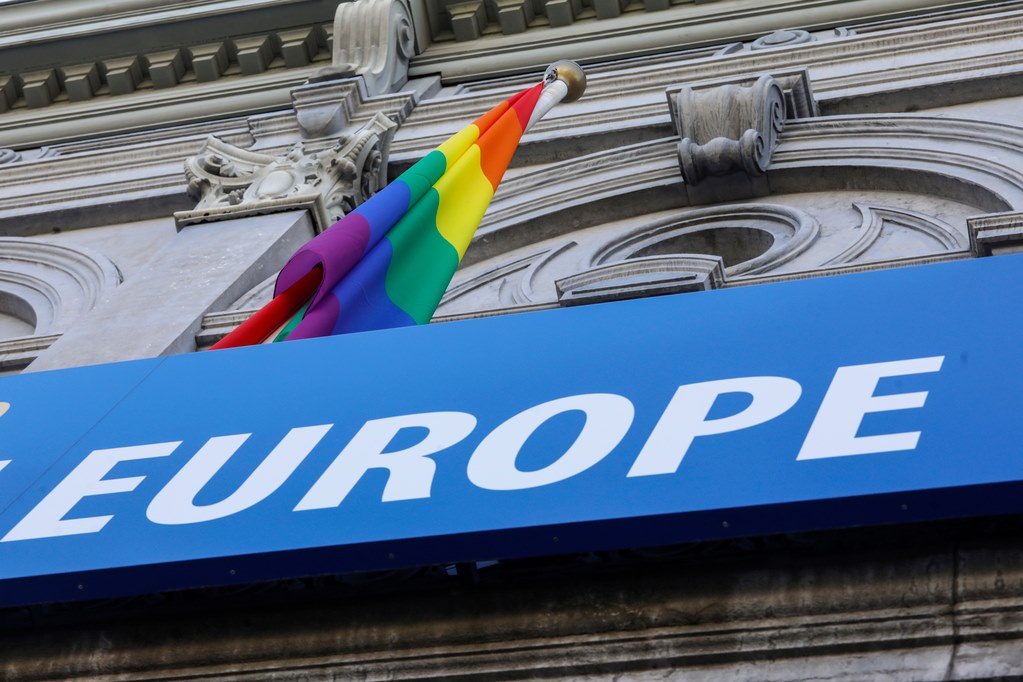 BRUSSELS, Belgium – ILGA-Europe announced a new two part 12-month program focused on the work being done by and for racialized LGBTQ+ communities across Europe this week.
According to the international LGBTQ+ advocacy non-profit, the new initiative will be supporting up to 15 organizations' work on socio-economic justice for racialized LGBTQ+ communities through a combination of grants and other resources.
The program has two interconnected components:
Financial support for the implementation of a project (up to 20.000 euro per project), AND
Learning and networking that will bring grantees together (on-line) on a regular basis to exchange learning, share challenges and solutions, build solidarity and find points for collaboration and inspiration.
The aim of this program is to:
Bring together a group of up to 15 European LGBTI organizations/groups across Europe that work on addressing the intersectional impact of socio-economic injustice, racialization, racism and supremacy and specific harms affecting the lives of racialized LGBTI communities across Europe.
Support, strengthen and advance their work on socio-economic justice for racialized LGBTI communities through a combination of grants and regular peer-learning/networking meetings.
ILGA-Europe noted that currently, the LGBTI movement across Europe operates in an increasingly hostile environment that directly affects the lives of LGBTI communities and the work of activists.
This environment is marked by anti-rights opposition, anti-democratic developments, rising unemployment, economic crises, ongoing and brewing geo-political conflicts, deepening structural inequalities, fear-mongering, mounting transphobic, and sexist and racist rhetoric and violence.
In a statement, ILGA-Europe said:
"So many organizations and groups have been doing incredible work and contributing to change, while at the same time being historically excluded from funding. By supporting these groups, we also wish to recognise and acknowledge the specialized knowledge and skills involved in addressing intersectionality. This can mean anything from exposing structural oppressions that shape harm; building and sustaining the resilience of racialized communities; developing and applying anti-racist, feminist and alternative approaches; to working through – and in spite of – institutional violence and trauma.
This programme expresses our commitment to continue our engagement with socio-economic justice and to strengthen our work on anti-racism. We see a great value for the wider movement in making the work of the organizations supported, disseminated and visible. We see an opportunity to bring the learning from this programme to the wider movement, as we believe that solutions and approaches that include a few will pave the way and point to the solutions for many."
Key information & details:
In selecting proposals, ILGA-Europe will prioritise projects that:
Demonstrate clear understanding of how the intersection of LGBTI identities, socio-economic injustice and racialisation works in their local contexts
Present a clear plan for how the envisaged change is going to come about in these contexts
Seek to establish practices/tools/solutions that can live beyond the project's lifetime
Have the potential to enhance the movement's thinking on anti-racism and working towards socio-economic justice in general and for socio-economic justice for racialised LGBTI communities in particular.
Respond to the framework, aim, objectives, and areas of work of this call
Are implemented by LGBTI-run organisations and initiative groups in Europe that have history and practice of working with and for racialised LGBTI communities
Deadline & Timeline:
Proposals should be submitted using the attached application form and budget template. The last day to submit your application (deadline) is 2 April 2023, Sunday, 23:59 CEST.
We will review applications, decide on projects to be supported and inform all applicants about the results of the review via the e-mail address provided in the application by 5 May 2023.
Contracts will be signed with organisations in May 2023. Successful applicants should be available to respond to requests during that period. The project must start on 1 June 2023.
To submit an application or if you have any questions in the preparation of your project proposal, please contact:

[email protected]
Questions?
If you have any questions in the preparation of your project proposal please submit them via e-mail to [email protected]
We will answer all of your questions via e-mail and then publish answers on a dedicated ilga-europe.org website page on 27 February and on 23 March, in order to share the information among all applicants.
Call for Applications DOWNLOAD