Lakeland students withdraw GSA request after pushback
Last month, some parents and other community members railed against creating a GSA at a Lakeland School Board meeting on December 6, 2021
LAKELAND, Tn. – Students at Lakeland Preparatory School in Tennessee have withdrawn their request to form a "Gay Straight Alliance" (GSA) after heated school board debates last month where some parents attacked the creation of a pro-LGBTQ+ club at the school.
Local outlet Lakeland Currents reported that the school, which resides in a suburb of Memphis, sent an email Monday announcing the news.
"Student leaders have withdrawn their request for a GSA club," the email read. "Instead, they have requested approval for a new club called Allies of Diversity."
According to the email, the club will "explore equity, diversity, and multiculturalism as it relates to students' lives within the Lakeland community. Allies of Diversity welcomes all people, cultures, genders, orientations, beliefs, and religions."
The GSA was supposed to begin Monday as Lakeland students returned from winter break.
Last month, some parents and other community members railed against creating a GSA at a Lakeland School Board meeting on December 6, 2021.
Former Lakeland Mayor Wyatt Bunker spoke at the meeting, saying, "Is this the school system that we fought for? [A school system] that now clearly doesn't align with our values."
Bunker added: "At this point, we have to take a stand."
Chad and Heather Reynolds, who have an 8-year-old and 13-year-old in the school system, told the board that they want their sons to be educated, not "indoctrinated."
The couple was particularly worried about alleged Facebook posts by the GSA's main sponsor, Lakeland drama teacher Mandy Christopher.
"It's all over her social media accounts," Chad Reynolds said. "She has an agenda to infiltrate our school system with her beliefs."
However, a Los Angeles Blade review of Christopher's Facebook page found no content related to the GSA.
At a later school board meeting, Christopher was accused of being a "predator" for a TikTok that supposedly showed the teacher with a student in a parked car, according to the Lakeland Currents. The video has since been deleted, and it is unclear what exactly happened in the video.
"Ms. Christopher is not a predator, she's just a friend," Robbie Stephens, the grandmother of the student in the video who said her granddaughter is a part of the LGBTQ+ community.
At the time, the board explained to attendees that they could not intervene, fearing potential litigation if they did.
The club's goal was to provide a safe and supportive environment for LGBTQ+ students.
According to the Gay, Lesbian and Straight Education Network (GLSEN), GSA's presence in schools creates a safer environment for LGBTQ+ students, with students less likely to hear homophobic remarks and more likely to feel safe in schools with a GSA.
Tennessee lawmaker tells universities to drop LGBTQ+ policies
"For Rep. Ragan to instruct one of our public universities what to do, that's not his job. His job is to make state laws"


By Sam Stockard | NASHVILLE – The House chairman of the Legislature's Joint Government Operations Committee is unilaterally ordering state universities to suspend any policies making LGBTQ students a protected class amid federal litigation.
In a letter to East Tennessee State University President Brian Noland, state Rep. John Ragan notified the university that because a federal court enjoined the U.S. Department of Education from putting the guidance by the Biden Administration in place, colleges and universities in Tennessee could be violating state law if they follow the guidelines.
The Oak Ridge Republican advised East Tennessee State's president "to immediately revoke and/or remove any publications, policies and website entries for which your institution is responsible that state or imply that LGBTQI+ students are a protected class under Title IX."
Noland is requested to advise Ragan's office by Sept. 2 about completing any "required actions."
ETSU spokeswoman Jess Vodden said Monday the university's legal team is reviewing the letter and has not responded yet.
Chris Sanders, executive director of the Tennessee Equality Project, an LGBTQ advocacy group, acknowledged Monday the Biden rule was put on hold temporarily but pointed out Ragan doesn't have the authority to "micromanage" a university.
"For Rep. Ragan to instruct one of our public universities what to do, that's not his job. His job is to make state laws," Sanders said. "It's not surprise he holds that view. He makes that clear in his lawmaking. We know he's biased against the LGBT community."
Tennessee Attorney General Herbert Slatery also is leading a group of state attorneys general nationally to turn back the federal guidance, filing suit in East Tennessee federal court.
U.S. District Court Judge Charles Atchley in East Tennessee reportedly issued an order in late July saying the federal guidance "directly interferes with and threatens Plaintiff States' ability to continue enforcing their state laws" restricting transgender athletic competition and use of restrooms matching students' gender identity.
Sanders speculated that, in getting involved, Slatery could be trying to gain favor among lawmakers and fend off legislation designed to make the attorney general's position a legislative appointment rather than one for the Tennessee Supreme Court. Slatery is set to step down and will be replaced Thursday by Jonathan Skrmetti.
In his letter, Ragan notes that the federal government "admonished" universities, telling them that LGBTQ students were to receive protection under Title IX of federal law or funding could be withdrawn. The guidance forced universities to rush to adopt new policies, Ragan claims.
Yet because the federal court ruled that the U.S. Department of Education can't put its guidance into effect, Tennessee's universities can't be penalized for ignoring the letter, a situation that remains in place unless a higher court lifts the injunction, Ragan's letter says.
"As a result, college and university publications, policies and websites have no legal authorization or requirement to state or imply LGBTQI+ is a protected class under Title IX. Consequently, no modifications related to the 23 June 2021 letter from the U.S. Department of Education are appropriate. In fact, based upon the court ruling, such could be interpreted as violating state law," Ragan's letter says.
State Rep. Vincent Dixie, chairman of the House Democratic Caucus, lambasted Ragan's letter.
"For Rep. Ragan to instruct one of our public universities what to do, that's not his job. His job is to make state laws. It's not surprise he holds that view. He makes that clear in his lawmaking. We know he's biased against the LGBT community."– Chris Sanders, Tennessee Equality Project
"I think it's ridiculous that, for some reason, Rep. Ragan has a personal vendetta against the LGBTQ community," Dixie said. "… If the federal government says this is what they deserve and this is what the law of the land is, then we have to abide by it. Tennessee is not its own country. We're a state within the United States."
Dixie pointed out that even though the federal court put the rule on hold, the case isn't settled, and issuing a letter to universities is premature.
The Tennessee Attorney General's Office declined comment on the matter Monday. But in leading the 20-state federal challenge, its lawsuit claims the Department of Education and Equal Employment Opportunity Commission, "each flouting procedural requirements in their rush to overreach, issued 'interpretations' of federal antidiscrimination law far beyond what the statutory text, regulatory requirements, judicial precedent, and the Constitution permit."
The state contends a U.S. Supreme Court ruling in Bostock v. Clayton County, the case cited by the Biden Administration to make its order, was a "narrow decision" in that the court determined that firing an employee "simply for being homosexual or transgender" constitutes discrimination "because of sex" under Title VII of the Civil Rights Act of 1964. It claims the federal government misinterpreted the prohibition against discrimination "on the basis of sex" in Title IX to include sexual orientation or gender identity, even though the law "expressly permits sex separation on the basis of biological sex. …"
The filing claims the Department of Education "compounded that erroneous interpretation by issuing further guidance in a 'Fact Sheet' that similarly disregards Title IX's plain text. Among other things, the guidance warns that the Department can launch an investigation if a school prevents a student from joining an athletic team or using the restroom that corresponds to the student's gender identity, or if a student's peers decline to use the student's preferred pronouns."
********************
Sam Stockard is a veteran Tennessee reporter and editor, having written for the Daily News Journal in Murfreesboro, where he served as lead editor when the paper won an award for being the state's best Sunday newspaper two years in a row. He has led the Capitol Hill bureau for The Daily Memphian. His awards include Best Single Editorial from the Tennessee Press Association.
********************
The preceding article was originally published by Tennessee Lookout and is republished by with permission.
Now more than ever, tough and fair journalism is important. The Tennessee Lookout is your watchdog, telling the stories of politics and policy that affect the people of the Volunteer State.
Felony arrest in vandalism of Pride Merch at Knoxville Target store
Jonathan Burns was arrested after he was identified by investigators as the suspect in spray-painting a section of LGBTQ+ Pride merchandise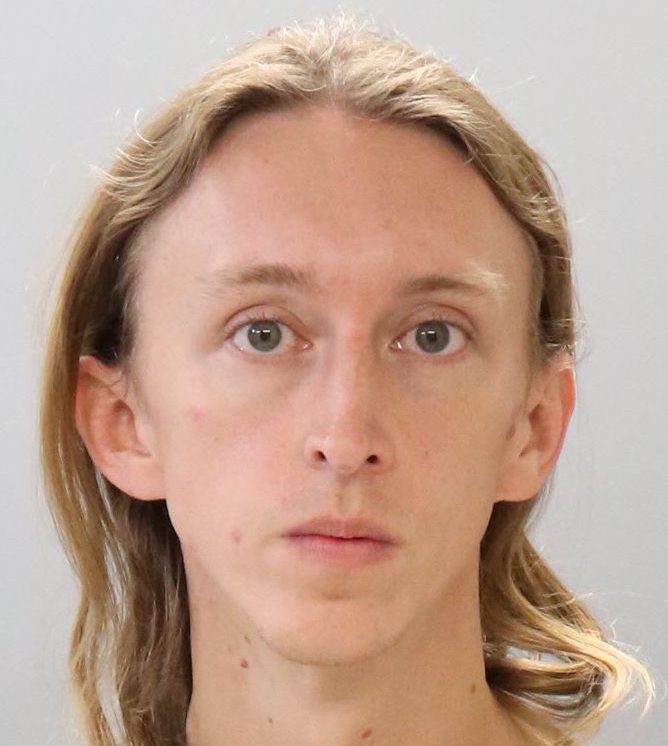 KNOXVILLE – A thirty-one-year-old West Knox resident was arrested last week by the Knoxville Police Department, with the help of the Knox County Sheriff's Office, and charged with felony vandalism at a local Target store.
Jonathan Burns was arrested after he was identified by investigators as the suspect in spray-painting a section of LGBTQ+ Pride clothing & merchandise.
Knoxville NBC News affiliate WBIR-TV, Channel 10 reported:
On June 13 at 2:49 p.m., Burns entered the Target on Parkside Drive and spray-painted an entire section of merchandise placed out for Pride Month, KPD said.
Burns damaged $3,884 worth of clothing, according to KPD. They also said he used red spray paint to destroy the entire section of items as well as a sign in the section, and it was the only section that was vandalized. The sign cost an additional $16 in damages.
An employee had approached Burns and asked him to leave, according to a KPD report.
When Burns left the Target, he dropped the spray paint can on the ground. Fingerprints on the can confirmed Burns' identity. Evidence of him purchasing the spray paint and a bucket hat from local retail prior to the incident was secured. Video from Target and the retailer where the paint and hat were purchased depicted Burns wearing the same clothing, the report said.
With @knoxsheriff's help, Jonathan Burns, 31, was arrested on a felony vandalism charge last night at his West Knox home after he was identified by investigators as the suspect from this incident. He is accused of spray-painting a section of LGBTQ+ Pride clothing & merchandise. https://t.co/tjc507iSaQ pic.twitter.com/jZaBvGKCU4

— Knoxville Police TN (@Knoxville_PD) June 23, 2022
GOP congressional candidate: Homosexuality and Transgenderism are evil
"LGBQT+ movement seeks to destabilize our country with divisive rhetoric-Transgenderism and Pedophilia are now rampant in our society"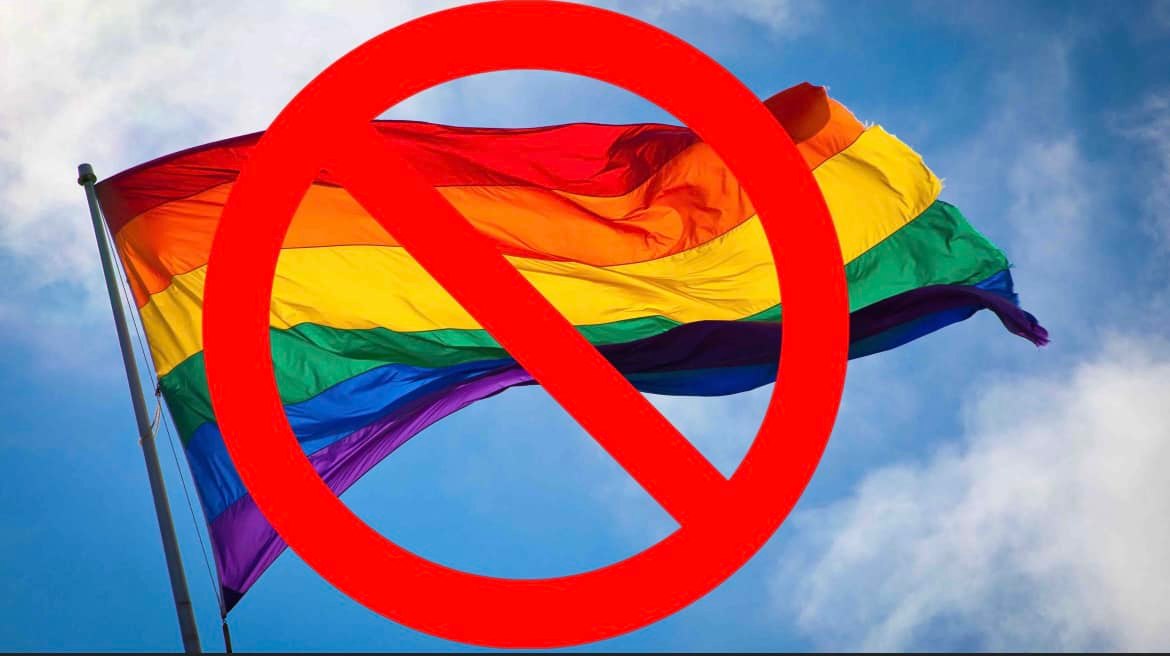 NASHVILLE – A Republican contender for the Congressional seat currently held by retiring Tennessee Democratic Rep. Jim Cooper announced that he seeking to outlaw Pride, same-sex marriage, and trans people if elected.
In a Facebook post, Stewart Parks, who labels himself a "Republican Southern Christian Conservative Values" politician wrote:
"If you elect me, this month will be the last National Gay Pride month ever celebrated. We need to elect people into US congress that will stand up and say Homosexuality and Transgenderism are evil.
I will push to have the 2015 Obergefel vs Hodges ruling overturned which legalized same sex marriage. Two men and two women cannot come close to a unified man and woman married. I want to bring back DOMA (Defense of Marriage Act) which safeguarded the institution of marriage.
Sexual Liberation is NOT western values. LGBQT+ movement is communist as they seek to destabilize our country with their divisive rhetoric and destroy families. Transgenderism and Pedophilia are now rampant in our society.
We have to ban it asap and safeguard our children against it. We have to get Transgenderism out of our schools.
When I win this election everyone will know their gender again
the populace will know Men cannot get pregnant and can actively define a woman."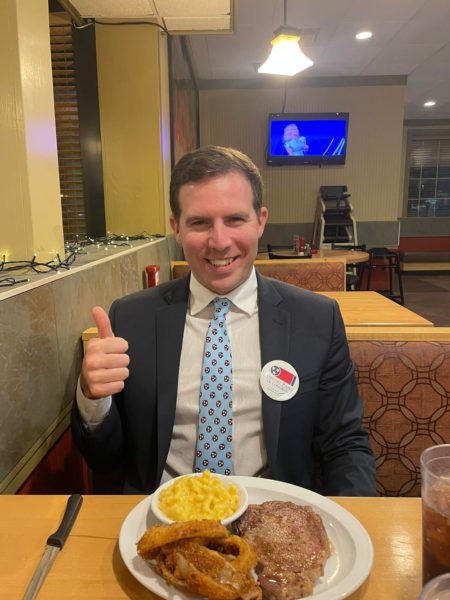 In a 2022 candidate survey by Ballotpedia, Parks was asked about his political positions:
Please list below 3 key messages of your campaign. What are the main points you want voters to remember about your goals for your time in office?
End Abortion Forever
Impeach Joe Biden, Kamala Harris, and Kentanji Brown Jackson.
Ban Transgenderism, Same Sex Marriage, Left Wing Radicalization in our Schools
What areas of public policy are you personally passionate about?
Ending abortion FOREVER! 1973 Roe vs Wade legalized the slaughtering of babies and must be overturned ASAP. The far left has deceived and lied their way into our school systems to the point our students have no idea what gender they are. I will ban Transgenderism and remove this horrible idea from our way of life. 2015 Obergefel vs Hodges was one of the worst Supreme Court decisions ever made. The ruling legalized same sex marriages which is an erroneous idea. Marriage is only between one man and one woman. The far left wants to keep the pandemic alive. Stewart Parks says the pandemic is over! The communist Chinese government intentionally created the virus in the Wuhan lab and leaked it to the world to advance the communist new world order. Communism and Socialism is evil and must be removed from our way of life!
Is there a book, essay, film, or something else you would recommend to someone who wants to understand your political philosophy?
The Bible