Anti-LGBTQ+ foster agency discriminates against married Jewish couple
Holston said it "only provide[s] adoption services to prospective adoptive families that share our [Christian] belief system"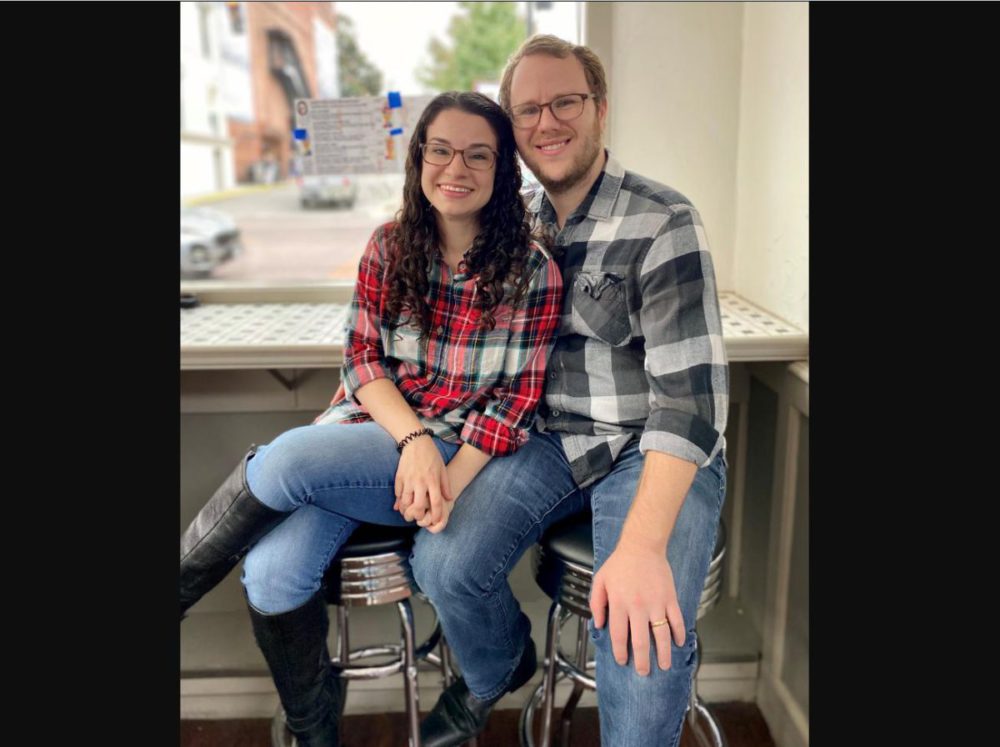 GREENVILLE, Tn. – The Holston Home, which is affiliated with the Holston Conference of the United Methodist Church and operates as an orphanage, foster agency and adoption agency, was sued in state court Wednesday after a married cis-gender Knox County, Tennessee, couple were denied foster-parent training and a home-study certification by the state-funded agency.
The Rutan-Rams in early 2021 were excited to begin the process of fostering to adopt a male child from Florida. They were told they needed to complete Tennessee-mandated foster-parent training and a home-study certification.
The Rutan-Rams contacted the only agency in their area that was willing to provide those services for out-of-state placements – Holston United Methodist Home for Children, a state-funded agency that provides foster care placement, training, and other services on behalf of the Tennessee Department of Children's Services.
In court documents filed in the state of Tennessee's 20th Judicial District Court, Elizabeth and Gabriel Rutan-Ram allege that Holston initially told the couple that it would provide them with the services they needed.
But the day that the Rutan-Rams were scheduled to start Holston's training class, Holston told the couple it wouldn't serve them because they are Jewish. Holston said it "only provide[s] adoption services to prospective adoptive families that share our [Christian] belief system."
Because there was no other agency in the Knox County area that would provide the foster-parent training and certification for the adoption of an out-of-state child, the Rutan-Rams were unable to adopt the boy from Florida.
"I felt like I'd been punched in the gut," said Liz Rutan-Ram. "It was the first time I felt discriminated against because I am Jewish. It was very shocking. And it was very hurtful that the agency seemed to think that a child would be better off in state custody than with a loving family like us."
"It's infuriating to learn our tax dollars are funding discrimination against us," said Gabe Rutan-Ram. "If an agency is getting tax money to provide a service, then everyone should be served – it shouldn't matter whether you're Jewish, Catholic or an atheist. We're all citizens of Tennessee, regardless of our religion."
The religious discrimination experienced by the Rutan-Rams occurred almost exactly a year after Gov. Bill Lee signed into law House Bill 836, which authorizes taxpayer-funded foster-care agencies in Tennessee to deny services to prospective families who are the "wrong" religion or don't follow an agency's religious tenets.
State legislators were warned the law clearly violates religious freedom as outlined in both the state and U.S. Constitutions, but legislators passed the law despite public outcry.
"The Tennessee Constitution, like the U.S. Constitution, promises religious freedom and equality for everyone. Tennessee is reneging on that promise by allowing a taxpayer-funded agency to discriminate against Liz and Gabe Rutan-Ram because they are Jews," said Alex J. Luchenitser, associate vice president and associate legal director at Americans United. "Laws like House Bill 836 must not stand when they allow religion to be used to harm vulnerable kids and people like Liz and Gabe who want to provide those children with safe and loving homes."
Joining the Rutan-Rams as plaintiffs in the lawsuit are six Tennessee residents, four of them faith leaders, who object to their tax dollars being used to fund any child-placing agency that engages in religious discrimination. The plaintiffs include:
The Rev Jeannie Alexander, an interfaith pastor from Davidson County
The Rev. Elaine Blanchard, a Disciples of Christ minister from Shelby County
The Rev. Alaina Cobb, a Christian minister from Davidson County
The Rev. Denise Gyauch, a Unitarian Universalist minister from Davidson County
Dr. Larry Blanz of Davidson County, a retired psychologist with more than forty years of experience that includes working with foster parents and children
Mirabelle Stoedter, a Davidson County resident who serves as treasurer of the Tennessee chapter of Americans United for Separation of Church and State.
The lawsuit, Rutan-Ram v. Tennessee Department of Children's Services, also names department Commissioner Jennifer Nichols as a defendant. The suit explains that the department and Nichols are violating the religious-freedom and equal-protection provisions in Articles I and XI of the Tennessee Constitution by funding religious discrimination in foster-care services.
In December of this past year, the Holston Home filed a federal lawsuit alleging that its religious beliefs were violated by federal rules that it must place children with same-sex couples.
The Holston suit also claims; "The messages Holston Home recites in its child placing activities are consistent with Holston Home's religious beliefs about cohabitation, and about
marriage being between a biological male and a biological female."
The Southern Poverty Law Center listed anti-LGBTQ extremist hate group Alliance Defending Freedom, a Scottsdale, Arizona far-right legal group is representing Holston in both cases.
The Holston president and CEO Bradley Williams could not be reached for comment Wednesday. Instead, a receptionist at Home for Children told Knox News and other media outlets to email the organization's law firm, Alliance Defending Freedom which also did not respond to an emailed request for comment.
*********************
Ordinance banning public homosexuality reaches libraries
In Murfreesboro, Tennessee, a new city ordinance targeting public homosexuality is hitting libraries targeting LGBTQ+ books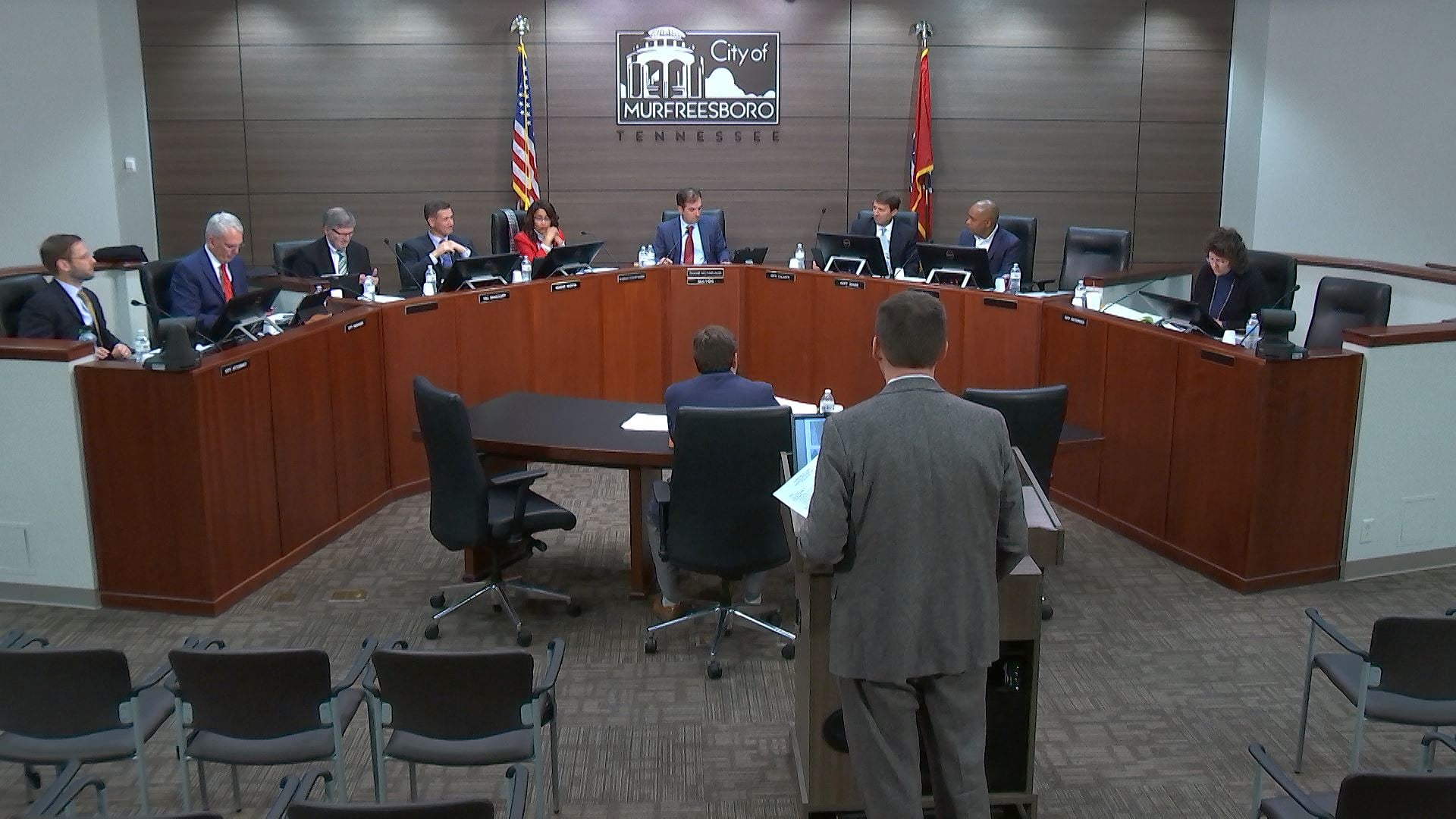 By Erin Reed | MURFREESBORO, Tenn. – A municipal mandate enacted this past June in Murfreesboro, Tennessee, is now being used to target books in the local library system. The ordinance, outlawing "indecent behavior" in public and prohibiting "indecent materials," is alarmingly vague in its delineation of indecency.
This definition used in the law links back to a city statute that explicitly bans public homosexuality or materials promoting homosexuality. The code has already been used to target local Pride events. Now, the code's enforcement has reached the local library system, where at least four books, all containing LGBTQ+ themes, have been pulled from the shelves.
The ordinance in question is city ordinance 23-O-22. The ordinance states that the community "has the right to establish and preserve contemporary community standards." It goes on to state that "indecent behavior" or "display" of "indecent materials" would be banned by the new provision.
Importantly, the definitions of indecency link back to the city codes definition in section 21-71 of Murfreesboro city codes, which states that "sexual conduct" barred under the provisions includes "homosexuality."
The city ordinance further states that any "behaviors, materials or events that are patently offensive to the adult community" in Murfreesboro would also be banned. Finally, it gives police officers the right to enforce the provisions and states that anybody using city funds for the banned events or materials could be charged with further crimes.
You can see the particular provisions in the ordinance here:
Though the ordinance was not immediately enforced, in recent months, various city officials have begun using it to target the LGBTQ+ community in a variety of ways. The Rutherford County Library Board, chiefly composed of appointees from Murfreesboro's city council and the Rutherford County Commission, met in August to remove books that might infringe upon the new statute.
At a packed meeting in August, library authorities resolved to withdraw four titles: "Flamer," "Let's Talk About It," "Queerfuly & Wonderfully Made," and "This Book Is Gay," all of which feature LGBTQ+ content. Following that, the council moved to enact a tiered library card system, where most nonfiction content will be gated behind the adult-only library card. This system will go into effect in 2024.
On Monday, however, the library board met to discuss a new resolution: the removal of all books in the library that could possibly violate the Murfreesboro ordinance. The fiery meeting featured multiple board members stating that they had the right to "enforce community standards" and ban books. Speeches against the proposal were passionate, including one passionate speech by local activist Keri Lambert, who pointed out that the law was already being challenged in court and asked, "when have the people who ban books ever been the good guys?"
November 2023 Steering Committee Meeting:
The attacks on the library system have not been the only usage of the new city ordinance. According to court filings challenging the ordinance, in 2022, Mufreesboro City Manager Craig Tindall stated that he would refuse permits to BoroPride after claiming that the Pride festival "intentionally exposed children" to sexual conduct. Meanwhile, according to the filing, the city council crafted a ruling behind the scenes to target LGBTQ+ events and material. Specifically, they connected the new provisions to a 1977 definition of obscenity that included homosexual conduct:
"Still worse, the Ordinance incorporates an earlier provision that defines 'indecent behavior' as including not simply masturbation and sexual intercourse (which most would agree are inappropriate in public), but also any acts of 'homosexuality' as a whole. Thus, under the Ordinance and the incorporated definition, any acts that are 'homosexual' in nature or any material or event even suggesting homosexuality, could be considered indecent and subject to civil and criminal penalties."
The challenge to the ordinance is under way by American Civil Liberties Union of Tennessee, ACLU, Ballard Spahr, and Burr Forman on behalf of BoroPride, which was allowed to go forward after organizers reached an agreement with the city government.
Tennessee's legislative landscape this year has been marked by the passage of several anti-LGBTQ+ statutes, particularly those banning gender affirming care and drag performances. While the ban on gender-affirming care has been upheld by the 6th Circuit Court of Appeals, the prohibition of drag shows has been blocked as unconstitutional.
Meanwhile, local governments have been reactivating decades-old obscenity laws in attempts to ban LGBTQ+ expression. The ordinance in Murfreesboro is the latest manifestation of an ongoing campaign targeting LGBTQ+ rights, signaling a broader trend of restrictions to free speech and expression for the community within the state.
****************************************************************************
Erin Reed is a transgender woman (she/her pronouns) and researcher who tracks anti-LGBTQ+ legislation around the world and helps people become better advocates for their queer family, friends, colleagues, and community. Reed also is a social media consultant and public speaker.
Follow her on Twitter (Link)
Website here: https://www.erininthemorning.com/
******************************************************************************************
The preceding article was first published at Erin In The Morning and is republished with permission.