Tennessee joins growing list of states trying to ban LGBTQ+ books
Efforts to remove books deemed obscene or objectable are being led by the Williamson County, chapter of the group Moms for Liberty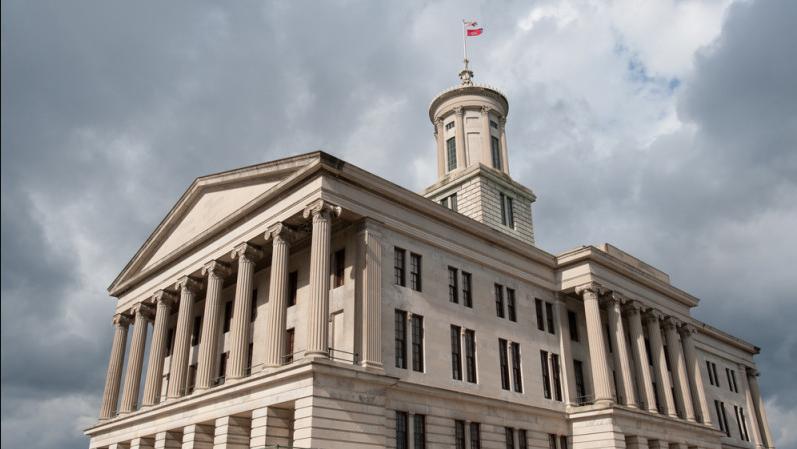 NASHVILLE – Tennessee Republicans filed a bill this past week aimed at removing books deemed "obscene or harmful to minors" from school libraries. The proposed legislation would apply to all of the state's K-12 public schools, including charter schools.
House Bill 1944 would amend current Tennessee law to include "must not allow obscene materials or materials harmful to minors to be available to students in the school libraries controlled by the local education authority, (LEA), or public school board." Critics charge that the bill is aimed at removal of any and all material with LGBTQ+ themes, characters, or storylines.
Professional groups across the state pushed back. "We feel that current school district board policies, when followed, adequately address concerns raised by parents or guardians about books," the Tennessee Association of School Librarians said in a statement released Friday.
Efforts to remove books deemed obscene or objectable are being led by the Williamson County, chapter of the group Moms for Liberty, a far right group founded in Florida. Last Fall, the group wanted to remove books claiming that a second grade curriculum, which includes books about Black Civil Rights icon Dr. Martin Luther King, Jr. was "anti-American" and "anti-white" – but on a technicality.
Moms for Liberty had filed an 11-page complaint with the state, claiming that the "classroom books and teacher manuals reveal both explicit and implicit Anti-American, Anti-White, and Anti-Mexican teaching," as The Tennessean reports.
At school board meetings, members of the group read aloud passages of books they are seeking to have removed including those with LGBTQ+ themes.
The bill's sponsors, Republicans, Rep. Scott Cepicky of Culleoka and Sen. Joey Hensley of Hohenwald have declined to comment about the bill Chalkbeat reported. However, Rep. Vincent Dixie, who chairs the House Democratic Caucus and sits on several education committees, mentioned the bubbling issue Friday when delivering an online speech for his party in advance of the governor's State of the State address on Monday.
"Instead of fighting over which books can be in the library, let's fight to provide every classroom with high-quality books and materials their students need to learn," said Dixie, of Nashville.
Problematic for those advocating removing books deemed obscene is the key question of how to define what makes material fall into that category.
"Even the Supreme Court has had trouble defining what obscenity is and, if the Supreme Court struggles with this, then the school boards statewide will have even more trouble," Mark Finchum, executive director of the Tennessee Council for the Social Studies, which represents social studies teachers across Tennessee told Chalkbeat.
There has been a growing momentum in conservative circles to ban LGBTQ+ books and themes, mostly in states and jurisdictions with a Republican majority in government or on local school boards. This legislative action mirrors efforts in Texas, Florida, Virginia, Mississippi, Pennsylvania and South Carolina.
The American Library Association (ALA) released a statement last December noting that the organization has documented 155 separate incidents of efforts to remove or ban books that focus on LGBTQ+ issues and books by Black authors or that document the Black experience or the experiences of other BIPOC individuals.
Ordinance banning public homosexuality reaches libraries
In Murfreesboro, Tennessee, a new city ordinance targeting public homosexuality is hitting libraries targeting LGBTQ+ books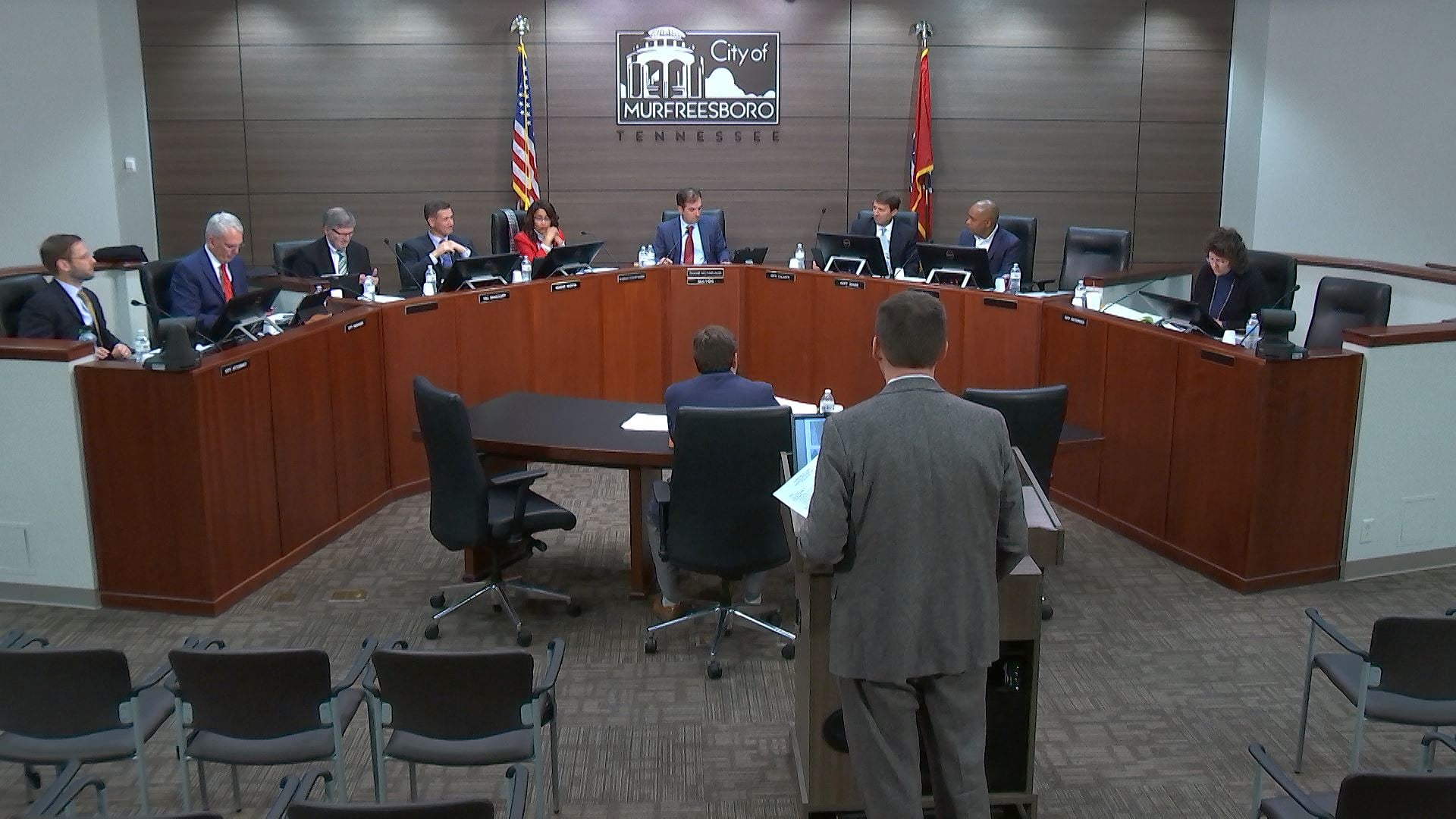 By Erin Reed | MURFREESBORO, Tenn. – A municipal mandate enacted this past June in Murfreesboro, Tennessee, is now being used to target books in the local library system. The ordinance, outlawing "indecent behavior" in public and prohibiting "indecent materials," is alarmingly vague in its delineation of indecency.
This definition used in the law links back to a city statute that explicitly bans public homosexuality or materials promoting homosexuality. The code has already been used to target local Pride events. Now, the code's enforcement has reached the local library system, where at least four books, all containing LGBTQ+ themes, have been pulled from the shelves.
The ordinance in question is city ordinance 23-O-22. The ordinance states that the community "has the right to establish and preserve contemporary community standards." It goes on to state that "indecent behavior" or "display" of "indecent materials" would be banned by the new provision.
Importantly, the definitions of indecency link back to the city codes definition in section 21-71 of Murfreesboro city codes, which states that "sexual conduct" barred under the provisions includes "homosexuality."
The city ordinance further states that any "behaviors, materials or events that are patently offensive to the adult community" in Murfreesboro would also be banned. Finally, it gives police officers the right to enforce the provisions and states that anybody using city funds for the banned events or materials could be charged with further crimes.
You can see the particular provisions in the ordinance here:
Though the ordinance was not immediately enforced, in recent months, various city officials have begun using it to target the LGBTQ+ community in a variety of ways. The Rutherford County Library Board, chiefly composed of appointees from Murfreesboro's city council and the Rutherford County Commission, met in August to remove books that might infringe upon the new statute.
At a packed meeting in August, library authorities resolved to withdraw four titles: "Flamer," "Let's Talk About It," "Queerfuly & Wonderfully Made," and "This Book Is Gay," all of which feature LGBTQ+ content. Following that, the council moved to enact a tiered library card system, where most nonfiction content will be gated behind the adult-only library card. This system will go into effect in 2024.
On Monday, however, the library board met to discuss a new resolution: the removal of all books in the library that could possibly violate the Murfreesboro ordinance. The fiery meeting featured multiple board members stating that they had the right to "enforce community standards" and ban books. Speeches against the proposal were passionate, including one passionate speech by local activist Keri Lambert, who pointed out that the law was already being challenged in court and asked, "when have the people who ban books ever been the good guys?"
November 2023 Steering Committee Meeting:
The attacks on the library system have not been the only usage of the new city ordinance. According to court filings challenging the ordinance, in 2022, Mufreesboro City Manager Craig Tindall stated that he would refuse permits to BoroPride after claiming that the Pride festival "intentionally exposed children" to sexual conduct. Meanwhile, according to the filing, the city council crafted a ruling behind the scenes to target LGBTQ+ events and material. Specifically, they connected the new provisions to a 1977 definition of obscenity that included homosexual conduct:
"Still worse, the Ordinance incorporates an earlier provision that defines 'indecent behavior' as including not simply masturbation and sexual intercourse (which most would agree are inappropriate in public), but also any acts of 'homosexuality' as a whole. Thus, under the Ordinance and the incorporated definition, any acts that are 'homosexual' in nature or any material or event even suggesting homosexuality, could be considered indecent and subject to civil and criminal penalties."
The challenge to the ordinance is under way by American Civil Liberties Union of Tennessee, ACLU, Ballard Spahr, and Burr Forman on behalf of BoroPride, which was allowed to go forward after organizers reached an agreement with the city government.
Tennessee's legislative landscape this year has been marked by the passage of several anti-LGBTQ+ statutes, particularly those banning gender affirming care and drag performances. While the ban on gender-affirming care has been upheld by the 6th Circuit Court of Appeals, the prohibition of drag shows has been blocked as unconstitutional.
Meanwhile, local governments have been reactivating decades-old obscenity laws in attempts to ban LGBTQ+ expression. The ordinance in Murfreesboro is the latest manifestation of an ongoing campaign targeting LGBTQ+ rights, signaling a broader trend of restrictions to free speech and expression for the community within the state.
****************************************************************************
Erin Reed is a transgender woman (she/her pronouns) and researcher who tracks anti-LGBTQ+ legislation around the world and helps people become better advocates for their queer family, friends, colleagues, and community. Reed also is a social media consultant and public speaker.
Follow her on Twitter (Link)
Website here: https://www.erininthemorning.com/
******************************************************************************************
The preceding article was first published at Erin In The Morning and is republished with permission.