Tennessee considers LGBTQ+ education ban- 'Don't say gay'
"I think [LGBTQ+ education] is something that should be left to mom and dad at home," state Rep. Bruce Griffey (R) said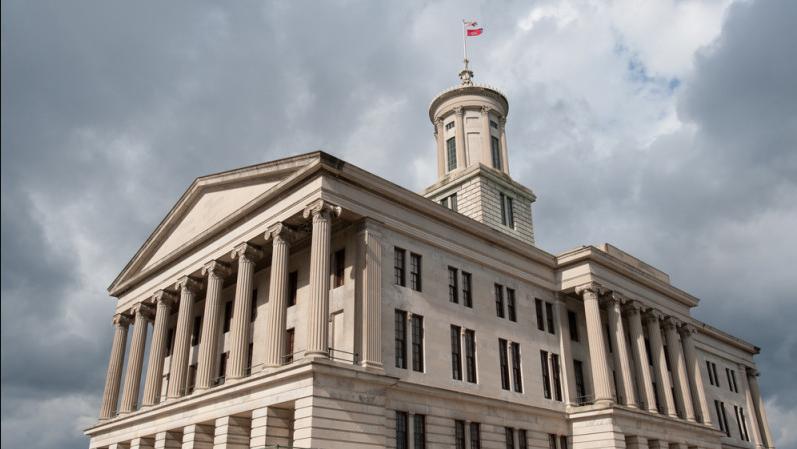 NASHVILLE – Lawmakers in Tennessee are considering a bill that would ban the teaching of LGBTQ+ issues and lifestyles in public schools.
The Tennessee legislation is similar to a bill going through the Florida legislature, referred to by opponents as the "Don't Say Gay" bill, that has received national attention, including condemnation from the White House.
H.B. 800, introduced by state Rep. Bruce Griffey, would ban textbooks and other instructional materials in Tennessee public schools that "promote, normalize, support, or address controversial social issues, such as lesbian, gay, bi-sexual, and transgender (LGBT) lifestyles."
The legislation states that LGBTQ+ issues and lifestyles are "inappropriate" and offend a "significant portion" of students, parents and Tennessee residents with "Christian values."
"The promotion of LGBT issues and lifestyles should be subject to the same restrictions and limitations placed on the teaching of religion in public schools," the bill reads.
Chris Sanders, the executive director of the statewide LGBTQ+ rights group the Tennessee Equality Project, said the bill would have a "devastating" effect on LGBTQ+ students.
"It erases them and stigmatizes them. It marginalizes students who have LGBTQ parents. It gives the green light to bullies because it sends the message that there is something wrong with our community, a message that many students are already hearing loud and clear without extra help from the Legislature," Sanders told the Blade in an email.
Griffey did not immediately respond to a request for comment. However, during a recent state House Finance, Ways and Means Committee hearing, Griffey briefly spoke about the bill, which was introduced last year in what was a record year for anti-LGBTQ+ legislation.
"I think [LGBTQ+ education] is something that should be left to mom and dad at home," he said.
Florida is considering a similar bill, deemed the "Don't Say Gay" bill, which would ban classroom discussions about sexual orientation and gender identity that are not "age-appropriate" in schools – though it is not clear what is considered "age-appropriate."
LGBTQ+ advocates and Democrats around the nation have criticized the legislation. The White House recently said the bill was "cynically using our students as pawns in political warfare."
"Just imagine what it would feel like to be a kid watching the leaders in your state bully you through legislation that tries to erase your existence," a White House spokesperson said. "These types of attacks are the root cause of the mental health crisis that LGBTQI+ face. The president wants LGBTQI+ young people who may be feeling scared or alone because of these legislative attacks to know that they are loved exactly for who they are, and that he won't stop fighting for the protections and safety they deserve."
The bill continues to move through the Florida statehouse, with Republican Gov. Ron DeSantis signaling support for the legislation – saying it is "entirely inappropriate" for teachers and school administrators to have conversations with students about their gender identity.
The Tennessee bill has stalled for the time being, but, according to Sanders, it should be back before the House "soon."
Ordinance banning public homosexuality reaches libraries
In Murfreesboro, Tennessee, a new city ordinance targeting public homosexuality is hitting libraries targeting LGBTQ+ books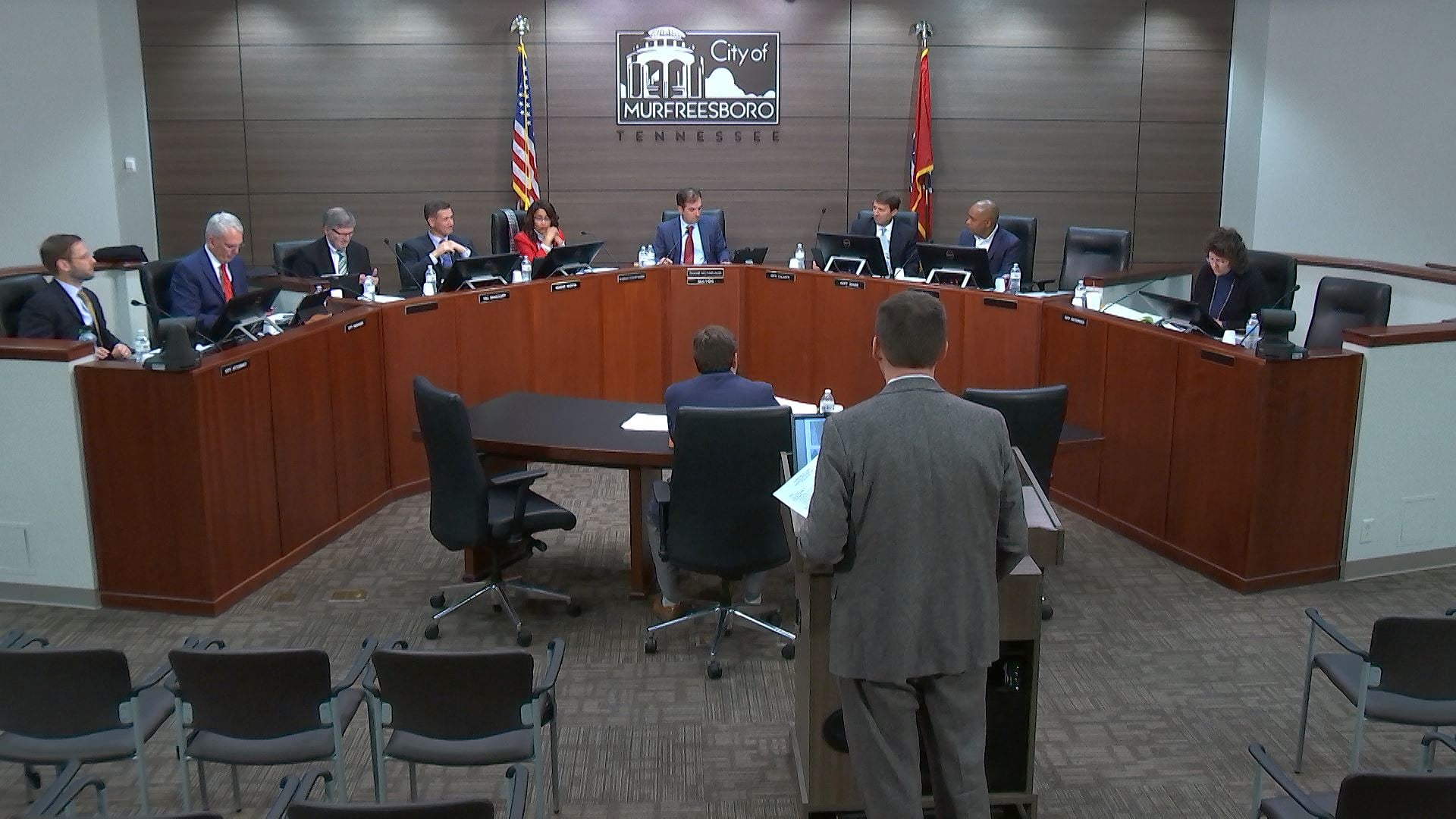 By Erin Reed | MURFREESBORO, Tenn. – A municipal mandate enacted this past June in Murfreesboro, Tennessee, is now being used to target books in the local library system. The ordinance, outlawing "indecent behavior" in public and prohibiting "indecent materials," is alarmingly vague in its delineation of indecency.
This definition used in the law links back to a city statute that explicitly bans public homosexuality or materials promoting homosexuality. The code has already been used to target local Pride events. Now, the code's enforcement has reached the local library system, where at least four books, all containing LGBTQ+ themes, have been pulled from the shelves.
The ordinance in question is city ordinance 23-O-22. The ordinance states that the community "has the right to establish and preserve contemporary community standards." It goes on to state that "indecent behavior" or "display" of "indecent materials" would be banned by the new provision.
Importantly, the definitions of indecency link back to the city codes definition in section 21-71 of Murfreesboro city codes, which states that "sexual conduct" barred under the provisions includes "homosexuality."
The city ordinance further states that any "behaviors, materials or events that are patently offensive to the adult community" in Murfreesboro would also be banned. Finally, it gives police officers the right to enforce the provisions and states that anybody using city funds for the banned events or materials could be charged with further crimes.
You can see the particular provisions in the ordinance here:
Though the ordinance was not immediately enforced, in recent months, various city officials have begun using it to target the LGBTQ+ community in a variety of ways. The Rutherford County Library Board, chiefly composed of appointees from Murfreesboro's city council and the Rutherford County Commission, met in August to remove books that might infringe upon the new statute.
At a packed meeting in August, library authorities resolved to withdraw four titles: "Flamer," "Let's Talk About It," "Queerfuly & Wonderfully Made," and "This Book Is Gay," all of which feature LGBTQ+ content. Following that, the council moved to enact a tiered library card system, where most nonfiction content will be gated behind the adult-only library card. This system will go into effect in 2024.
On Monday, however, the library board met to discuss a new resolution: the removal of all books in the library that could possibly violate the Murfreesboro ordinance. The fiery meeting featured multiple board members stating that they had the right to "enforce community standards" and ban books. Speeches against the proposal were passionate, including one passionate speech by local activist Keri Lambert, who pointed out that the law was already being challenged in court and asked, "when have the people who ban books ever been the good guys?"
November 2023 Steering Committee Meeting:
The attacks on the library system have not been the only usage of the new city ordinance. According to court filings challenging the ordinance, in 2022, Mufreesboro City Manager Craig Tindall stated that he would refuse permits to BoroPride after claiming that the Pride festival "intentionally exposed children" to sexual conduct. Meanwhile, according to the filing, the city council crafted a ruling behind the scenes to target LGBTQ+ events and material. Specifically, they connected the new provisions to a 1977 definition of obscenity that included homosexual conduct:
"Still worse, the Ordinance incorporates an earlier provision that defines 'indecent behavior' as including not simply masturbation and sexual intercourse (which most would agree are inappropriate in public), but also any acts of 'homosexuality' as a whole. Thus, under the Ordinance and the incorporated definition, any acts that are 'homosexual' in nature or any material or event even suggesting homosexuality, could be considered indecent and subject to civil and criminal penalties."
The challenge to the ordinance is under way by American Civil Liberties Union of Tennessee, ACLU, Ballard Spahr, and Burr Forman on behalf of BoroPride, which was allowed to go forward after organizers reached an agreement with the city government.
Tennessee's legislative landscape this year has been marked by the passage of several anti-LGBTQ+ statutes, particularly those banning gender affirming care and drag performances. While the ban on gender-affirming care has been upheld by the 6th Circuit Court of Appeals, the prohibition of drag shows has been blocked as unconstitutional.
Meanwhile, local governments have been reactivating decades-old obscenity laws in attempts to ban LGBTQ+ expression. The ordinance in Murfreesboro is the latest manifestation of an ongoing campaign targeting LGBTQ+ rights, signaling a broader trend of restrictions to free speech and expression for the community within the state.
****************************************************************************
Erin Reed is a transgender woman (she/her pronouns) and researcher who tracks anti-LGBTQ+ legislation around the world and helps people become better advocates for their queer family, friends, colleagues, and community. Reed also is a social media consultant and public speaker.
Follow her on Twitter (Link)
Website here: https://www.erininthemorning.com/
******************************************************************************************
The preceding article was first published at Erin In The Morning and is republished with permission.