SPLC listed hate group launches homophobic attack on Hilton Hotels Ad
Hilton Worldwide has been noted and recognized for its ongoing commitment to being an LGBTQ+ affirming corporation for the LGBTQ+ community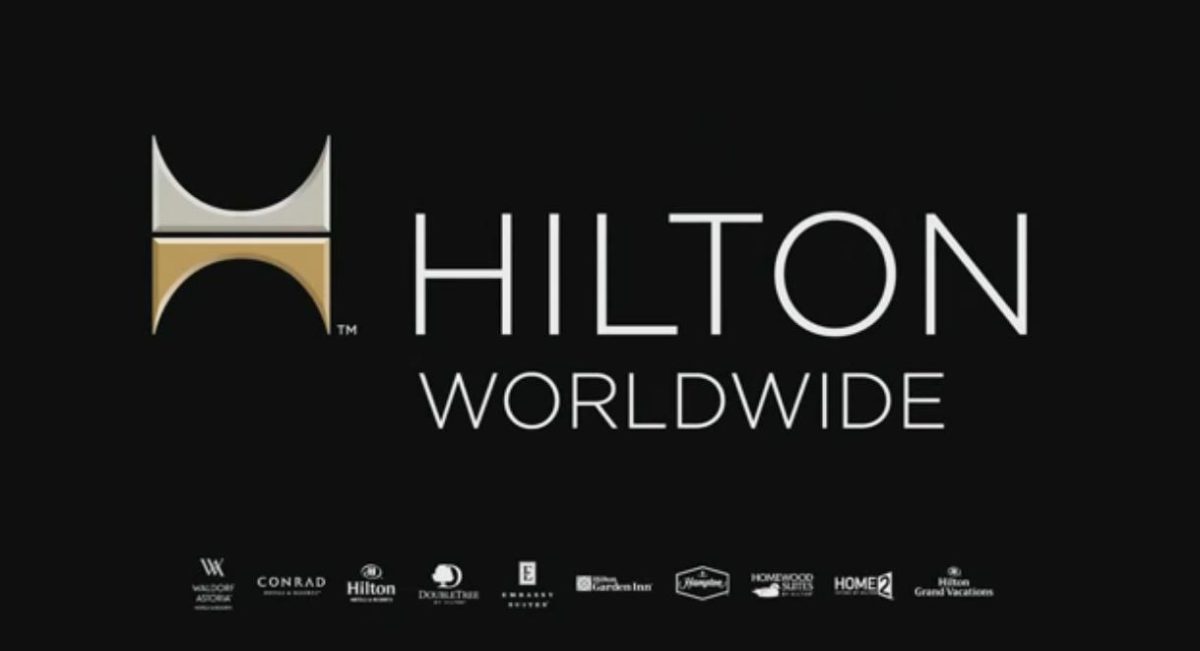 TUPELO, Ms. – In a petition and donation solicitation mass emailing this week, the Southern Poverty Law Center listed anti-LGBTQ+ hate and extremist group, One Million Moms railed against the McLean, Virginia- based Hilton Worldwide for an LGBTQ+ affirming advert.
Monica Cole, the group's executive director which GLAAD has labeled 'One Meddling Mom,' called out the global hospitality giant for an advert originally run in the beginning of December that showed a couple of gay parents, checking into their hotel room with their sleeping kid using the Hilton mobile app.
Cole decried the advert saying; "Hilton's current commercial "Make an Entrance with the Hilton App" attempts to normalize sin by featuring two men together with a young boy. The two dads are shown walking through the hotel lobby and to their room while one dad carries the sleeping toddler."
She then continued her objection writing; "Promoting same sex relationships has nothing to do with marketing their company. Yet Hilton wants to make it clear where they stand on this controversial topic, instead of remaining neutral in the culture war. One Million Moms continues to stand up for biblical truth, which is very clear in Romans 1:26-27 about this particular type of sexual perversion.
One Million Moms must remain diligent. Scripture says multiple times that homosexuality is wrong, and God will not tolerate this sinful nature."
Hilton Worldwide has been noted and recognized for its ongoing commitment to being an LGBTQ+ affirming corporation for the LGBTQ+ community and has earned excellent scores on the Human Rights campaign's Corporate Equality Index for several years as an affirming and safe working environment for LGBTQ+ employees.
Jeremy Hooper, the founder of Good As You a popular LGBTQ+ rights website known for both its strong opposition research and its irreverent tone and a veteran commentator as well as strategist focused on LGBTQ rights wrote:
"In the decade that I have been aware of One Million Moms, she [ Cole ] is quite literally the only staff member I have ever heard anyone name. She is the one and only person who appears on their petitions, as well as the one and only person who speaks for them to the media. She is the mom. Her. Solo. One person, supposedly representing one million."
"OMM is pretty capable when it comes to getting ink. It's typically dismissive, if not outright derisive, press. Most often the anti-LGBTQ campaign to which it is attached goes absolutely nowhere and the company under attack continues right along serving its entire customer base rather than cutting out the share that AFA/OMM believes to be anti-godly mistakes. Still, Monica Cole and her minuscule operation that masquerades as "millions" does get people talking." Hooper added.
Cole finishes off her attack on Hilton writing:
"Hilton attempting to redefine the family crosses a line Hilton should have never crossed. There is concern about the way this advertisement is pushing the LGBTQ agenda, but an even greater concern is that the commercial is airing when children are likely to be watching television. To make matters worse, this advertisement has aired during family viewing time such as football games and primetime.
TAKE ACTION! If you agree that this ad is inappropriate, sign our petition urging Hilton to pull its "Two Gay Dads" commercial immediately. And please share this with your friends and family," she urges the emailing's recipients.
The Southern Poverty Law Center has listed the 45-year-old American Family Association, (AFA), as a hate and extremist group, which Cole's One Million Moms group is a part of for its lies and harmful propaganda about LGBTQ+ people.
**********************
Hilton – Make an Entrance with the Hilton App (2021)
Marvel Comics unveils trans mutant character for Pride issue
Queer fans of Marvel will have an additional reason to celebrate during Pride. The publishing empire will introduce a trans mutant character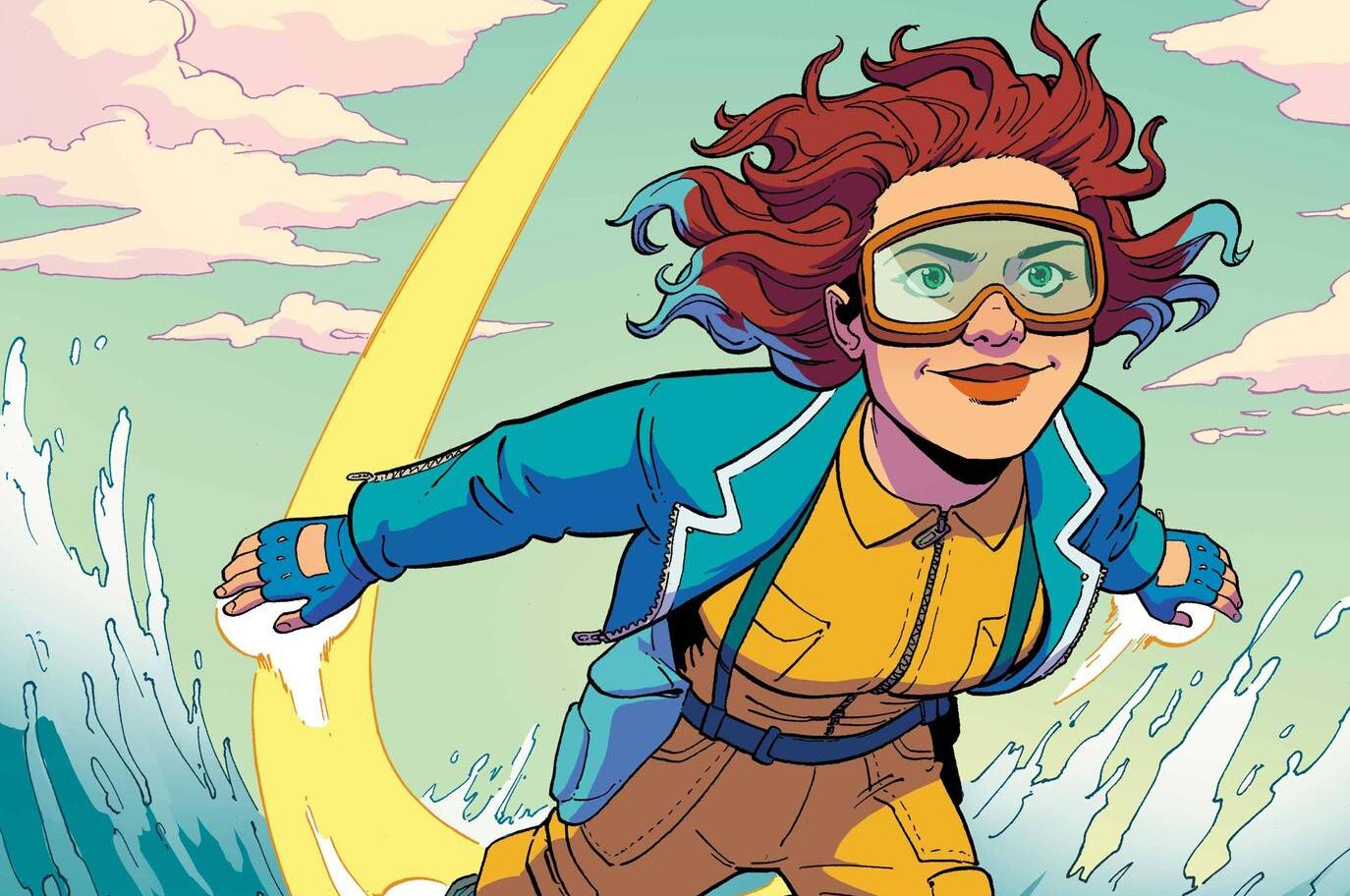 NEW YORK – Queer fans of Marvel Comics will have an additional reason to celebrate during Pride month. The publishing empire will introduce a trans mutant character (read into that as you will) named Shela Sexton, whose superhero incarnation is Escapade, in Marvel Voices: Pride #1, which will be available in June. 
The jumpsuit-clad Escapade will be able to instantly switch locations and trade physical or abstract attributes with other people, including their possessions, powers, and skills. Still, there are complications. She is able to maintain her powers for just a few hours and has to be within seven feet of her target. Plus, there's every opportunity for things to go wrong.
Don't worry that Sexton will be lonely. The character will also have a very close friend named Morgan Red, whose pronoun is apparently they. Red is also a fellow trans mutant, and the duo have a genetically engineered flying turtle Hibbert. Together, the three will embark on a mission that takes them from floating party barges to the mutant nation-state of Krakoa.
Writer Charlie Jane Anders, who co-created the new character with artists Ro Stein and Ted Brandt, gave an interview to Marvel, in which she describes Shela as someone she'd love to hang out with and "a total goofball" with "a super strong sense of justice" and "a profound loyalty to her friends."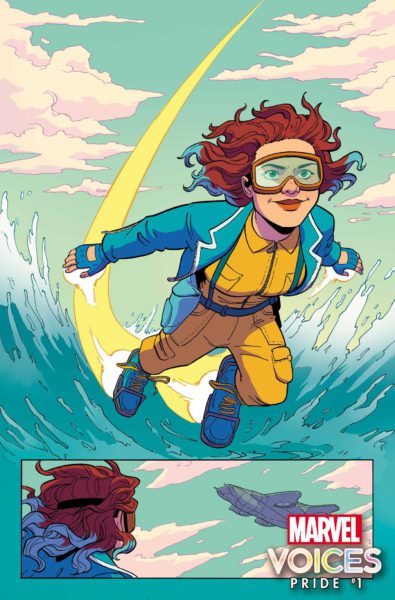 Anders also expressed the importance of Shela/Escapade's chosen family. "Plus, I wanted Shela to have a really strong relationship that she could be anchored to," she says. "I spent a lot of time thinking about Morgan, and how they and Shela had grown up together. I eventually arrived at the thing where Morgan was there for Shela when she was first transitioning, and the two of them kind of supported each other through their transitions when they were kids.
The writer expounded on reasons the LGBTQ+ community will likely relate to the character. "I think that Shela has experienced some rejection because of her transness, but she's also found an amazing community that supports her and lifts her up, and this has changed how she thinks about being a hero for sure," Anders shares. "She wants to be there for everybody who's been left behind, and she wants to help people feel like they can belong and be seen and loved. That was something I really hope everyone reading this comic, especially young trans people, take away from it."
Brandt notes that the arrival of Sexton/Escapade couldn't be better than Pride month in an age when basic civil rights are being stripped from Americans. "Now more than ever, we need a hero like Shela Sexton for people to look up to," he says. "It was a real honor and a privilege to be a part of her creation process!"
Vlogger StanChris; Who will be my online boyfriend? The Winner!
Twenty-something StanChris has been building his YouTube channel by vlogging about the ordinary everyday experiences of his life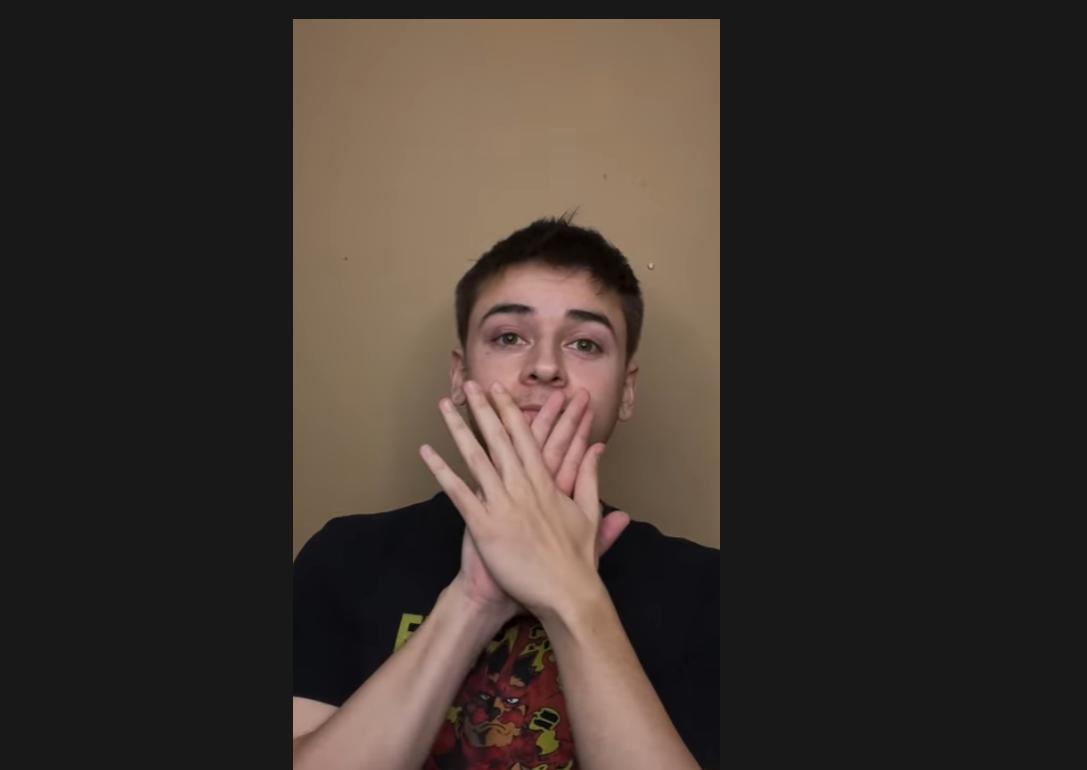 Vlogger StanChris; Who will be my online boyfriend? The Finale
Twenty-something StanChris has been building his YouTube channel by vlogging about the ordinary everyday experiences of his life