Los Angeles County sets another daily record of 45,000 new COVID cases
The department also reported 13 new deaths, bringing the total number of deaths in the county to 27,785 since the start of the pandemic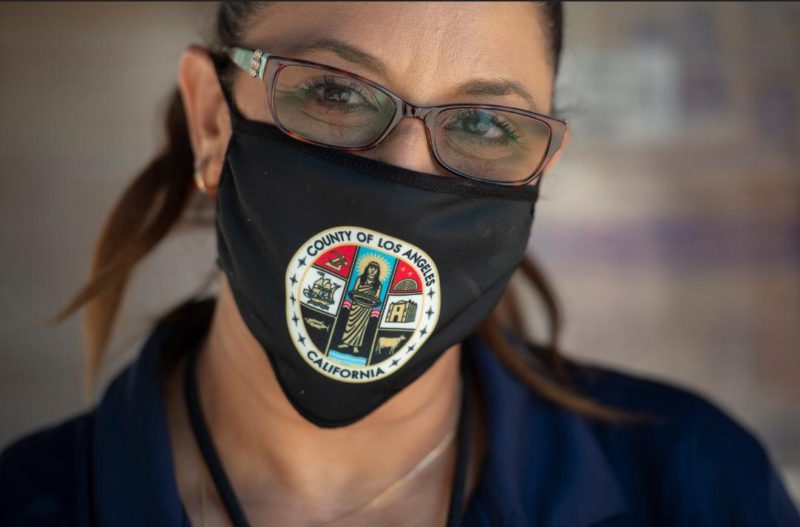 LOS ANGELES – According to figures released by the Los Angeles County Department of Public Health Sunday, Public Health officials recorded 45,584 new cases amid the ongoing surge in infections driven by the highly contagious Omicron variant.
The department also reported 13 new deaths, bringing the total number of deaths in the county to 27,785 since the start of the pandemic. In all, nearly 2 million people in the county have been infected with the virus. There are 3,364 people currently hospitalized with COVID-19 and more than 10,317,000 individuals tested; 18% of people tested positive to date.
The updated numbers from the county underscored anew how the spread of the virus has exploded with the arrival of the Omicron variant. With an average of nearly 115,000 people being tested each day over the last seven days, more than 20% of people are testing positive for the virus, the county said. On Saturday, officials said the county had tallied more than 200,000 new cases over the previous seven days — the highest one-week total of the pandemic.
Los Angeles Unified School District is returning to in-person instruction Tuesday and all students must receive a negative test before they come back to campus.
Los Angeles Unified School District is returning to in-person instruction Tuesday and all students must receive a negative test before they come back to campus. Regardless of vaccination status, children and school district employees will have to prove they're not infected with COVID-19.
Assemblymember Santiago: Up food access to undocumented Californians
A study from the Food4All Coalition, in partnership with UCLA research, 45% of undocumented Californians face food insecurity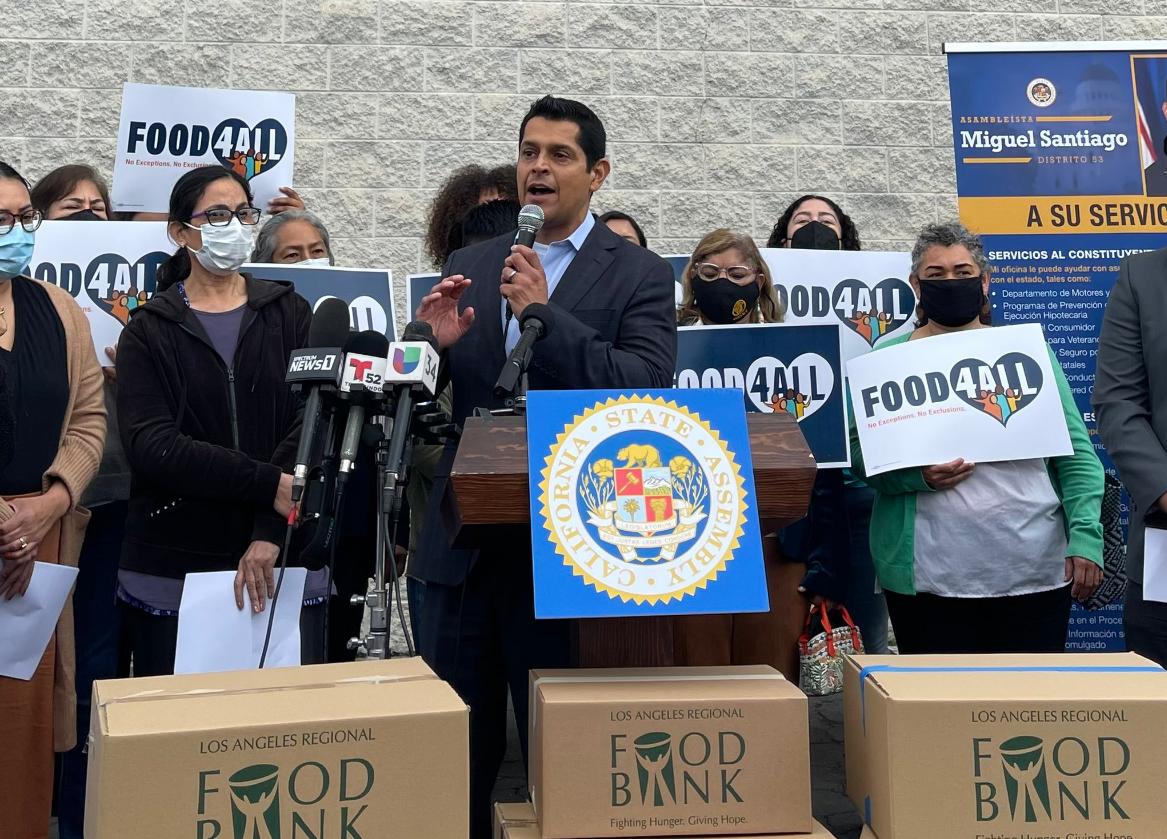 LOS ANGELES – The sharply rising costs of food, housing, gasoline, coupled with the inflation rate hovering at 8.3% has many Californian scrambling to supplement their access to food. The cost for food alone in the Southern California region has risen 1% from February 2022 to March 2022, and food prices were 8.8% higher than in March 2021.
Governor Gavin Newsom had previously announced in January that he intended to extend CalFresh public food assistance programs in the budget to include undocumented immigrants ages 55 and over, a move advocates including state Assemblymember Miguel Santiago, who represents the 53rd District covering parts of downtown L.A. applauded as a first step in curbing food insecurity for millions of low-income Californians.
At the beginning of the month in Newsom's revised budget the governor removed exclusions to the California Food Assistance Program for Californians 55 and older, regardless of immigration status.
Santiago, joined by the Food4All Coalition, the LA Regional Food Bank, the California Immigrant Policy Center, Gender Justice LA, and Nourish California gathered for a ' Food4All" rally Friday in Los Angeles to ensure that all ages are to be included in Newsom's revised proposal.
"If you qualify for CalFresh program, you should have the ability to obtain the dollars to be able to feed your kids," said Santiago.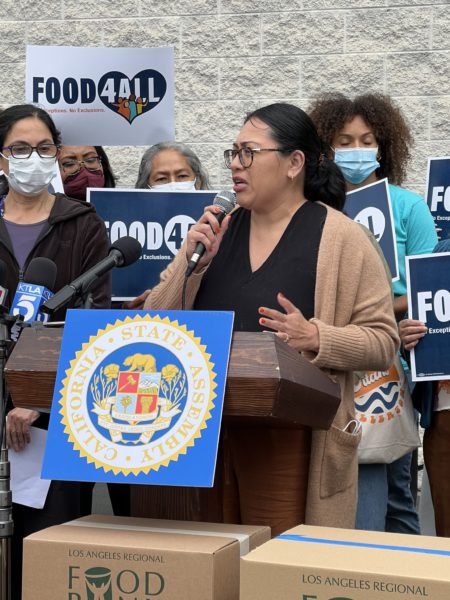 Betzabel Estudillo, a senior advocate with Nourish California told the rally attendees; "This campaign has been years in the making. We appreciate the governor's proposal, but the need is greater. Nearly half of undocumented Californians face food insecurity. It's even worse for children – 2 out of every 3 are going hungry."
Currently, all undocumented people are ineligible for CalFresh benefits. Only certain low-income immigrants that have lived in the U.S. for at least five years, including those admitted for humanitarian reasons and those with permanent residence, may be eligible for the benefits. Immigrants who receive disability-related assistance or benefits and children under 18 years old with permanent residency are also eligible, regardless of their entry date.
Newsom's proposals would revise those CalFresh benefits restrictions.
According to a study from the Food4All Coalition, in partnership with UCLA Center for Health Policy Research, 45% of undocumented Californians face food insecurity.
"We're pushing for a budget that includes over $500 million to be able to feed those who are the hungriest in the state of California," said Santiago.
Newsom has until the end of June to finalize the budget.
With rising food costs, we're having a rally so all Californians, regardless of immigration, can access food!

Great joining @LAFoodBank, @Nourish_CA, @GJLAScoop, @CALimmigrant and the Food4All Coalition! pic.twitter.com/RVaarljKET

— Miguel Santiago (@SantiagoAD53) May 20, 2022
Federal charges alleging man disrupted a "Stop Asian Hate" rally with car
He was driving a black Honda four-door sedan and allegedly yelled, "Go back to China!" and other racial slurs at the demonstrators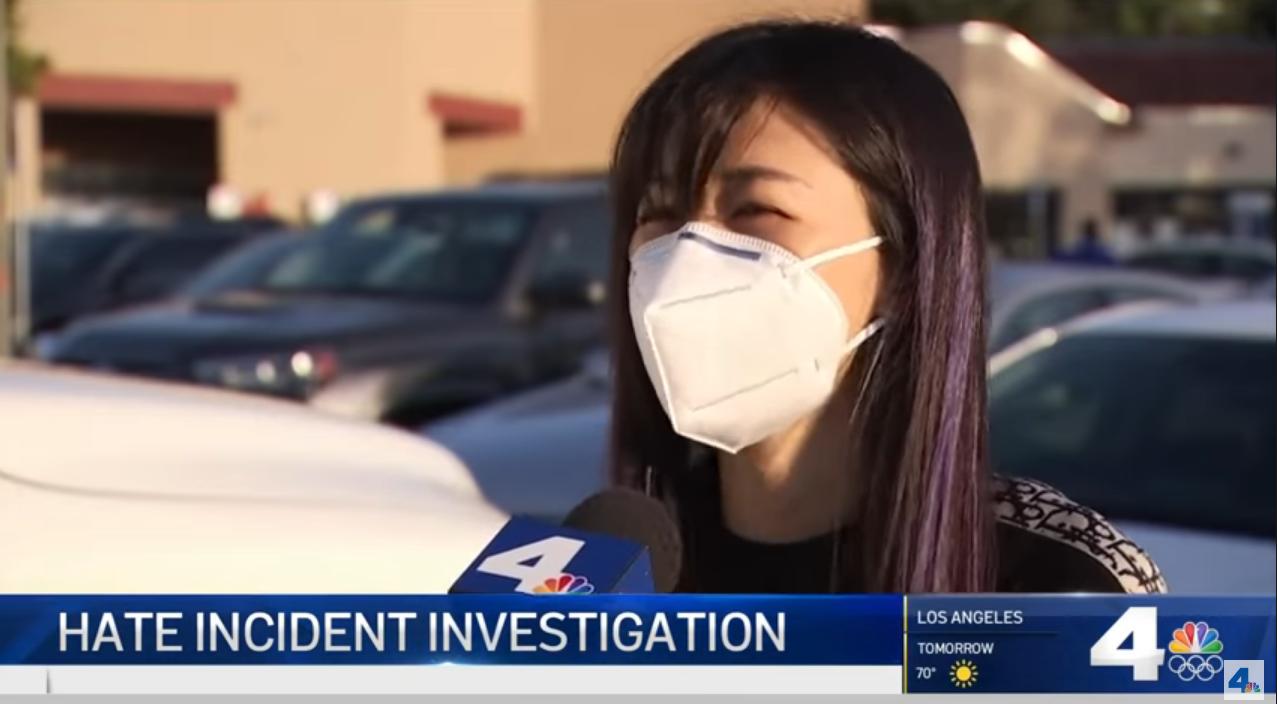 LOS ANGELES COUNTY – A Diamond Bar man was arrested today on federal charges alleging that he disrupted a "Stop Asian Hate" rally in March 2021 by deliberately running a red light, blocking the path of demonstrators lawfully using a crosswalk and yelling racial epithets at them.
Steve Lee Dominguez, 56, is charged in a federal grand jury indictment with two counts of bias-motivated interference with federal protected activities. According to the indictment that was unsealed today, a year ago on March 21, 2021, a "Stop Asian Hate" rally occurred in Diamond Bar. The rally was a protest against the increase in hate crimes and hate incidents against members of the Asian American Pacific Islander (AAPI) community both locally and nationally – including the murders of six Asian American women five days earlier in Atlanta.
A group of rally participants assembled at the intersection of Diamond Bar Boulevard and Grand Avenue, carrying American flags and large signs in support of their cause. The demonstrators had gathered peacefully and lawfully crossed the streets using the marked pedestrian crosswalk when they had the right of way.
During the rally, Dominguez was driving a black Honda four-door sedan and was stopped at a red light at the intersection. Dominguez allegedly yelled, "Go back to China!" and other racial slurs at the demonstrators. Dominguez then allegedly deliberately drove his car through the intersection's crosswalk at the red light, made an illegal U-turn and cut off the route of several rally participants lawfully crossing the street.
One of the victims was an Asian woman carrying a sign that read, "Stop Asian Hate." Another victim was a minor Black female rally participant who carried a sign that read, "End the Violence Against Asians." Another person who was cut off in the crosswalk was a 9-year-old child, and Dominguez's car narrowly missed coming into contact with her and other victims, according to the indictment. No injuries were reported.
Dominguez allegedly then pulled his car over some distance away from the intersection, got out of the car and continued to yell racial epithets and threats at the demonstrators. He then called the police, identified himself as "John Doe" and falsely reported to police that the rally participants were blocking the street and he had to run a red light "because they were about to trample my car," the indictment alleges. He also allegedly requested that police "get some control out" at the intersection.
If convicted of the two charges in the indictment, Dominguez would face a statutory maximum penalty of 20 years in federal prison.
The FBI investigated this matter. The Los Angeles County Sheriff's Department initially responded to the scene and assisted in this matter. Assistant United States Attorney Veronica Dragalin is prosecuting this case.
          Any member of the public who has information related to this incident or other hate crimes is encouraged to call the FBI's Los Angeles Field Office at (310) 477-6565 or report tips online at https://tips.fbi.gov.
Protesters Against Asian Hate Become Witnesses to Their Own Hate Incident | NBCLA March 2021:
LA's Union Station adds security after complaints about homeless attacks
Police patrolling the transit system experienced a sharp uptick in crimes involving the homeless with a higher percentage at Union Station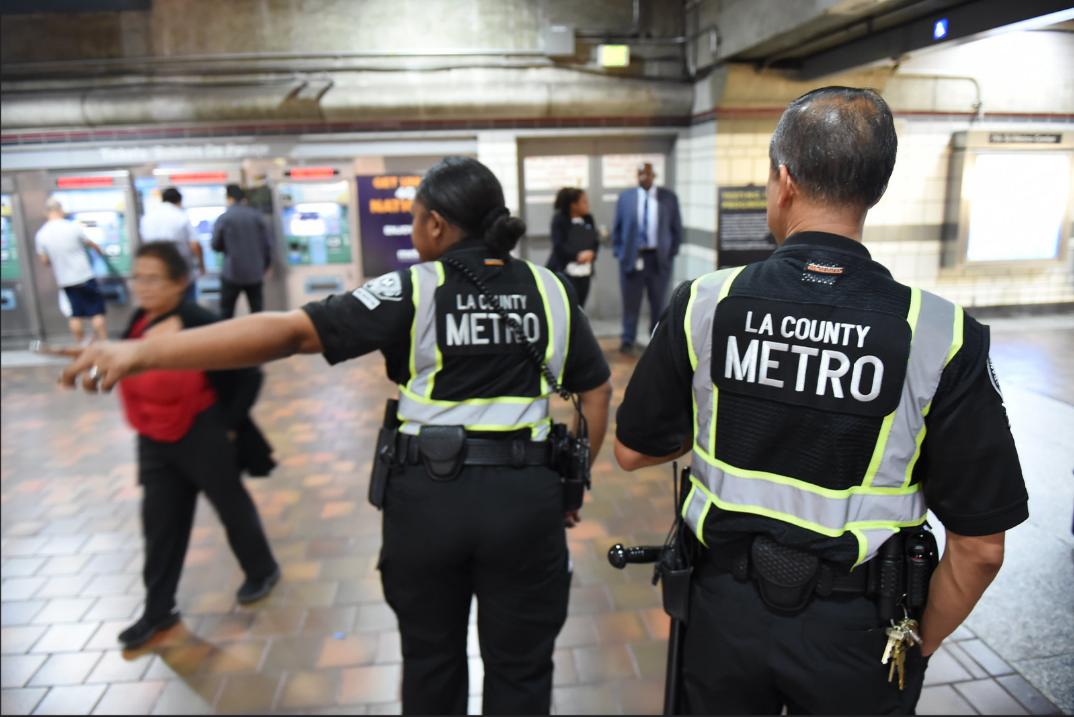 LOS ANGELES – The Los Angeles County Metropolitan Transportation Agency has added more security to Union Station, after staff and the SEIU United Service Workers Union which represents caretakers working there, demanded that the agency take steps to protect workers from ongoing assaults by some of the homeless population living near the station.
"These workers are essential workers, and they should not have to fear for their lives every time they punch in to keep our region's premier transit station clean for its many patrons," said Los Angeles County Supervisor Janice Hahn, who also serves on the LA Metro Board of Directors.
"This is a good first step," said Alejandra Valles, a spokesperson for SEIU United Service Workers West, which represents caretakers working there. "But there is no fix. This is a long-term problem that requires long-term solutions."
According to a source at Metro with knowledge of the security issues within the system and who asked to remain unidentified, the Los Angeles Police Department, Los Angeles Sheriff's Department and the Long Beach Police Department who have the current contracts to patrol Metro's transit system, have experienced a sharp uptick in incidents involving homeless people on transit properties but with a higher percentage of assaults at Union Station.
During the pandemic, the station became a haven for homeless men and women, many with serious mental health problems.
Last week, the Los Angeles Times described widespread fear among low-wage workers at the transit hub who were often mocked and threatened while working. A caretaker was beaten with a club in the bathroom last year where homeless men and women often bathe or use drugs.
During the first two months of this year, violent crime at the station has increased by 94% compared to the same period last year and property crime has doubled.
"Safety is still our top priority," Metro spokesman David Sotero said in a statement late Thursday. He said the agency works with law enforcement, social services providers and private security "to increase physical security at Union Station and combat criminal activity."
The Los Angeles Times also reports violent crime is up 94%. Union Station is owned by Metro and the Los Angeles Police Department patrols the property, but in small numbers and not at night.
Private security at the station hasn't stopped the attacks experienced by janitors, SEIU president David Huerta told KABC 7 last week. "Our understanding, and through the workers' testimony, is that when the call the police, the police escort the folks off the premises and those folks come right back," said Huerta. "This is a center point of Los Angeles, the same way that the airport is a center point of L.A. You can see plenty of secured officers at the airport. There needs to be more resources put here to ensure workers can work in safety."
#HappeningNow @SEIU members are protesting working conditions at Union Station in downtown Los Angeles, where employees tell us they don't feel safe because of the large homeless population that frequents the transportation hub. Some janitors have been attacked @ABC7 pic.twitter.com/acDQc2w8eV

— Josh Haskell (@abc7JoshHaskell) May 5, 2022
From Monday, Metro will check that customers have business at the station and kick out anyone who engages in illegal activities. The entrances to the southern and northern gardens where the homeless often rest will be closed. Psychiatric teams will be deployed at the station, in addition to reinforced patrols. And all employees will receive quarterly training in de-escalating tense and potentially dangerous situations.
Deputy Chief of the LAPD Transit Services Bureau Donald Graham declined to say how many officers were deployed but said the department has doubled its resources at Union Station and is now working with private security to coordinate responses.