LAPD Deputy Chief Emada Tingirides on reducing violence
Rising violent crime is affecting cities across the U. S.- LA is no exception as homicides & shooting victims up by approximately 50 percent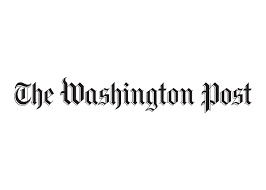 WASHINGTON – Rising violent crime is affecting cities across the United States. Los Angeles is no exception, with homicides and shooting victims both up by approximately 50 percent compared to 2019.
Emada Tingirides, deputy chief of the Los Angeles Police Department, joined Washington Post Live with Post criminal justice reporter Tom Jackman on Wednesday, Jan. 12 to discuss new recommendations for reducing violence in cities – including her own.
Some areas included recommendations published in a new report by the Council on Criminal Justice Violent Crime Working Group on how to effectively reduce violence in cities.
"One of our recommendations is to ensure that our city leaders agree with this type of work – like in Los Angeles. We have the Mayor's Office of Gang Reduction & Youth Development. There is a direct report to the Los Angeles mayor as it relates to our intervention and prevention efforts in our city. The solutions can be implemented throughout this country. They are based in relationships, in coordination," Tingirides told the Post.
Tingirides told the Post that officials need to look at the root causes of rising rates of homicides in cities like Los Angeles. "Mental health…post-traumatic stress…those are things that strategic enforcement alone can't solve…"
LAPD's Deputy Chief noted that in discussions of violent crime, the voices of the victims are left out. "Our victims need to be part of those solutions and recommendations that come from our government…a wholistic approach…to make our victims whole."
*********************
Watch the entire interview:
LAPD seeking public's assistance in Taco Bell shooting Saturday night
Employee working the drive-thru window refused to accept fake money and that's when the suspect opened fire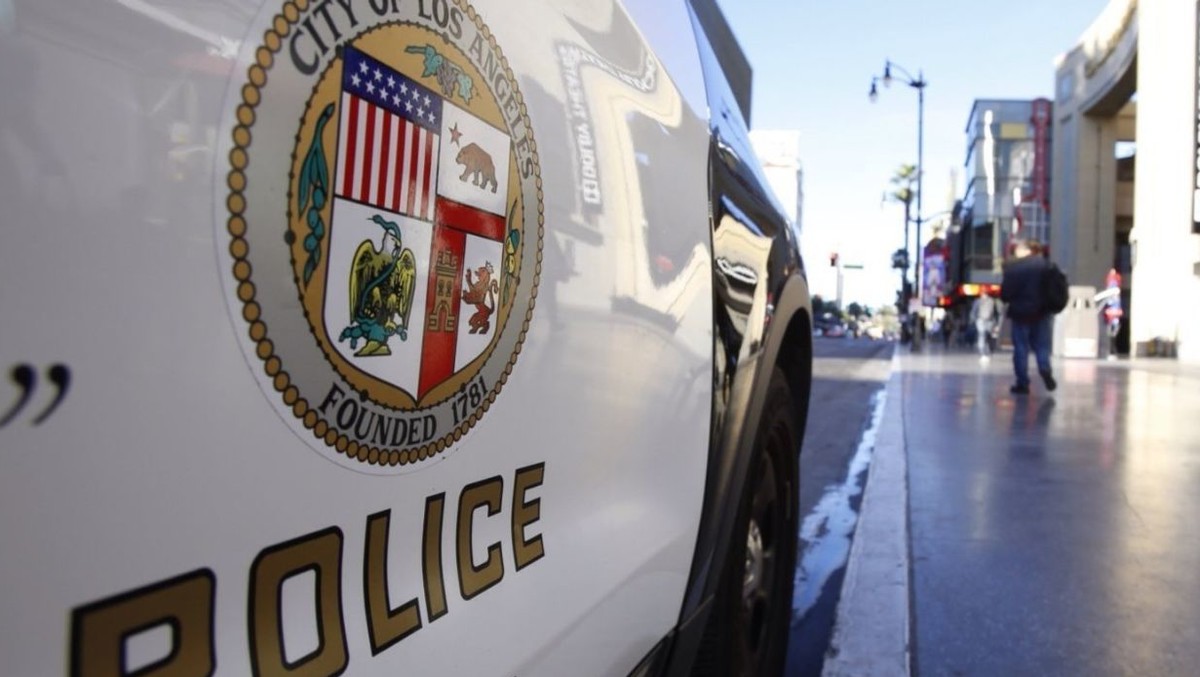 UPDATED WEDNESDAY JANUARY 12:
Authorities have arrested a man on suspicion of fatally shooting a Taco Bell employee Saturday in South Los Angeles.
The Los Angeles Police Department named 39-year-old Jonathan Madden as the suspect late Tuesday. He was arrested Monday at his home in South L.A., police said. Madden is accused of shooting 41-year-old Alejandro Garcia Galicia shortly before 11 p.m. Saturday, police said.
LOS ANGELES – Investigators for the Los Angeles Police Department are seeking the public's assistance in identifying the man who shot and killed a Taco Bell employee late Saturday night at the fast-food chain's restaurant located in South LA.
Officer Norma Eisenman, a spokesperson for the Los Angeles Police Department, told media outlets that the incident unfolded around 11 p.m. Saturday, when a male suspect drove up to the drive-thru window at the Taco Bell on the 9900 block of Avalon Boulevard and attempted to purchase food with counterfeit money.
The employee working the drive-thru window reportedly argued with the suspect and refused to accept the fake money at which point the suspect opened fire through the drive-thru window striking the employee.
According to the LAPD, the employee who was not identified and described as a 41-year-old Hispanic male, was shot multiple times in the torso and died at the scene.
The suspect fled in a black or dark colored sedan and no further details were released.
Anyone with information is asked to call LAPD investigators at 213 972-7813 or contact Los Angeles Crime Stoppers, http://www.lacrimestoppers.org/, (800) 222-8477 or [email protected]
********************
License plate recognition cameras deployed in Melrose District
"If you commit a crime on Melrose we're gonna stop you, we're gonna catch you, and we're gonna prosecute you"
LOS ANGELES – After a series of recent violent 'smash & grab' crimes along with a rise in physical assaults and robberies, the City of Los Angeles is installing automated license plate recognition cameras in the Melrose business corridor and surrounding neighborhoods.
Speaking with reporters Tuesday, Los Angeles City Councilmember Paul Koretz announced that the city partnered with community organization Melrose Action and is implementing the installation of 12 cameras.
"It's just another step to send a message that if you commit a crime on Melrose we're gonna stop you, we're gonna catch you, and we're gonna prosecute you," Koretz said and added the cameras being installed will "provide a next level of surveillance."
Melrose Action raised more than $30,000 and Koretz contributed another $10,000 to get the program off the ground, according to a news release announcing the project.
Melrose Action co-founder Peter Nichols told the Los Angeles Times he has been disturbed by recent crimes in the area.
"We went through a homicide cycle. Then we then we went through an armed robbery cycle that lasted for several months," Nichols told the Times. "Now the latest is the smash-and-grabs."
License plate readers have come under fire over potential privacy issues as usage has grown among law enforcement agencies, the Times reported.
The Times also noted that the California state auditor said last year that the LAPD and three other law enforcement agencies had not provided sufficient privacy protections.
Koretz told KTLA that the images will be shared among local law enforcement agencies including the LAPD and the Los Angeles County Sheriff's Department.
********************
Gay celebs to help Project Angel Food deliver 2,000 Thanksgiving dinners
The Hollywood-based charity provided 1 million meals in 2020 to people with COVID, cancer, HIV/AIDS & more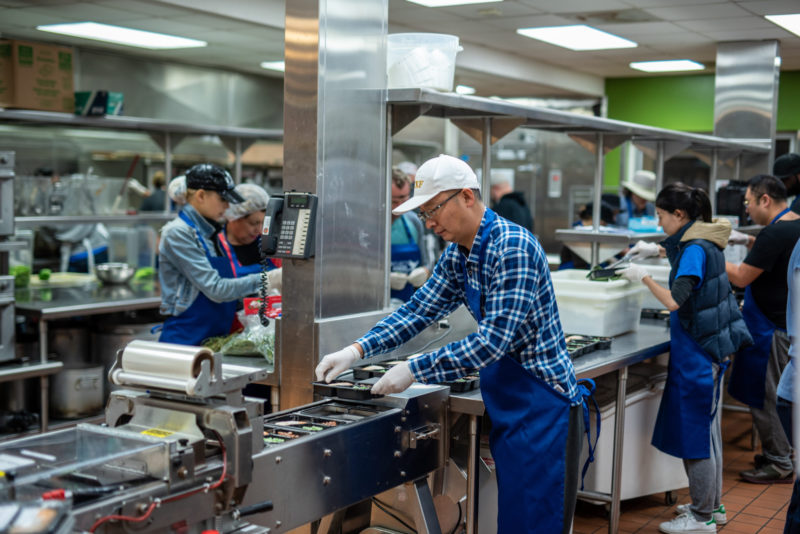 LOS ANGELES – Melissa Rivers and some of L.A.'s best known out gay celebrities will be pitching-in this Thanksgiving to help Project Angel Food provide a holiday meal to thousands of critically-ill clients and their caregivers.
The holiday helpers include KTLA-TV's Gayle Anderson, actors Megan Hilty, Juan Pablo Di Pace, Peter Porte as well as 2018 Los Angeles Blade Best of Gay L.A. Winner Chef Stuart O'Keeffe, among others.
In 2020, with the coronavirus raging, Project Angel Food delivered a record 3,000 traditional turkey dinners, and a total of one million meals last year.
Over the past 32 years, Project Angel Food has delivered more than 13 million meals to people with serious medical issues since its start in 1989. It was founded by Marianne Williamson, along with David Kessler, Ed Rada, Howard Rosenman and Freddie Weber; At first, it was an outreach program of the Los Angeles Center for Living,
"That was the height of the AIDS crisis, so everyone in Hollywood converged upon Project Angel Food to make it successful and to take care of our people who were dying," CEO Richard Ayoub told the Los Angeles Blade. "Bette Midler, Judith Light, Sheryl Lee Ralph. Elizabeth Taylor. Shirley MacLaine, Whoopi Goldberg, the list goes on and on and on." In recent years that list went on to include Halle Berry, Adam Lambert, Jesse Tyler Ferguson and even Prince Harry and Meghan Markle.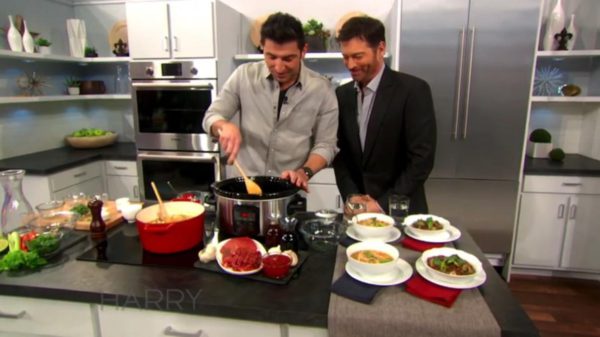 What's important to Project Angel Food's clients, however, isn't so much who's delivering as much as what they're bringing and why, Ayoub said.
"Today we have about 2,400 clients," he said, noting at least 500 of them are living with HIV as their main diagnosis. "These long-term survivors of AIDS and HIV, they're the ones we want to continue to honor and celebrate and take care of, so they're going to need us as long as it takes, and we're going to be there for them."
But then there is what Ayoub called "the second pandemic:" COVID-19. "The people with diabetes, heart disease, lung disease, people who are immune-suppressed, they are the most susceptible to get COVID. And if they get it, they're the most likely to die," he said. "So we want to make sure that they don't get out of their houses if they don't have to, and that they get all the right food that they need to keep them healthy."
And the same inflation problems plaguing all of us have hit the Vine Street nonprofit, too, Ayoub said.
"Our goal is to continue to feed the people we have, and by doing that, it is costing us more money today than it did last year," said Ayoub. "We just bought a brand new van, the very same kind of van we bought last year. But it costs $10,000 more because of supply chain problems. Food is 30% more. Fuel: We're paying $5 a gallon when you and I drive around town. Now, can you imagine doing that times 12? We have 12 vans that cover all 4,500 square miles of our county."
Ayoub noted that as many Americans get together this week for the traditional feast, politics may divide us, but there's one essential thing that brings everyone together: Food.
"It's one of the basic needs of any human being, and that is a nonpolitical issue," Ayoub told the Blade. "I think that's why we have Democrats and Republicans and independents supporting us and have always supported us, because you can't argue with someone who is sick and homebound and has the need for a meal that will nourish them and in some cases, help them heal."
Project Angel Food may have attracted some famous names to help out, said Ayoub, but right now the charity has some very immediate needs that everyday people can help them meet.
"Three things people can do. One, they can volunteer. We have a shortage of volunteers in our kitchen for the first time in our history," he said. "We need your help. Of course, we always accept donations, and angelfood.org/donate is a good place to go. And then third, spread our message. Get our message out there to your friends and family, and just make sure everyone's aware that there's no one else in L.A. County that does what we do at Project Angel Food." 

Click here to find out more about Project Angel Food, its mission and the Thanksgiving food drive.