Trans man attacked waiting for train in Denver
Denver is considered to be one of the most LGBTQ-friendly cities in the nation. HRC gave the city a perfect Municipal Equality Index score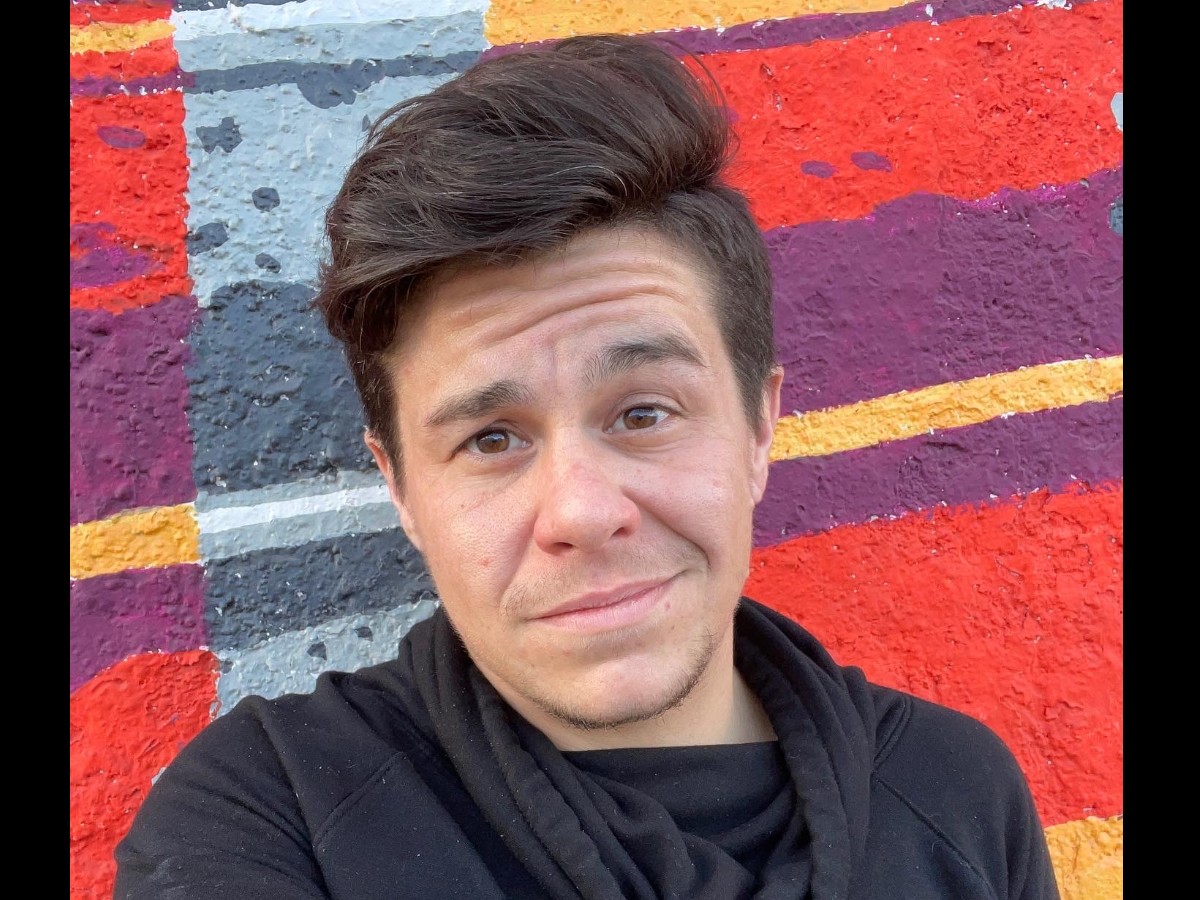 DENVER – A trans man is "doing better" after being attacked last Friday night while waiting for a train near 16th Street Mall in downtown Denver.
After grabbing dinner and attending a local gay bar with friends, Syre Klenke, 30, told the Blade he was attempting to catch a train ride home when – at approximately 10:30 p.m. – an unidentified attacker punched him in the side of the head "at least three times." According to Klenke, the assailant was also using anti-LGBTQ language.
"It all just happened very, very fast," he said.
Klenke was quickly able to roll onto his back and protect himself with his feet, giving him the ability to push away from his attacker and escape.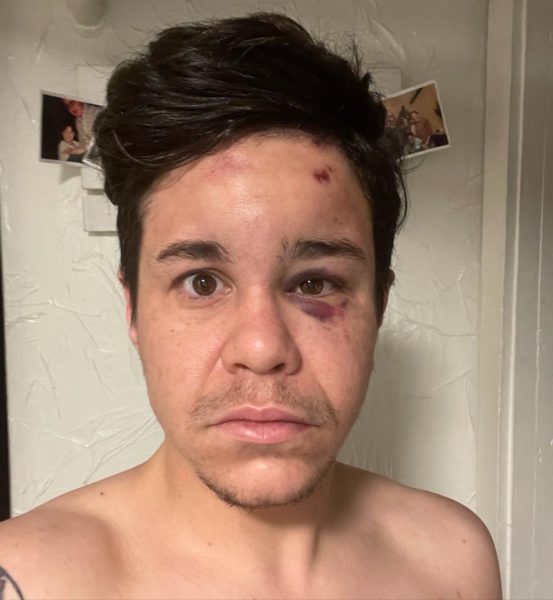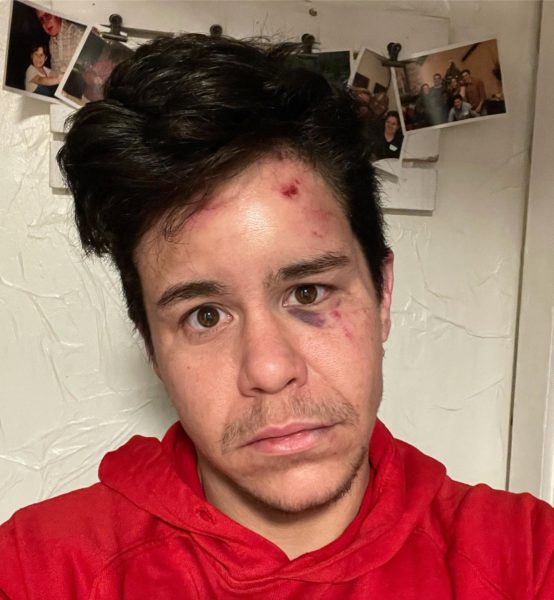 He was able to get to a safe location, where he decided to call an Uber to get himself home.
When the Uber arrived, Klenke informed the driver that he was a trans man who had just been attacked. The driver then left his seat, opened Klenke's door and threatened to pull him out, the 30-year-old said.
Klenke reached out to Uber that night, and he said the company refunded the cancellation fee that night. The ride-sharing app then reached out to him via email to investigate the incident. "I have not been in contact with Uber since then," he said. 
"What Syre reported is heartbreaking and something nobody should ever have to experience. Uber does not tolerate discrimination of any kind and we will take the appropriate action," a spokesperson for Uber told the Blade in an email. The company also indicated that its investigating the incident and will take appropriate action which, in incidents like this, often means removal from the platform.  
After being kicked out of the Uber, Klenke returned to the train station, taking it back to his home.
Denver Police are in contact with Klenke and investigating the incident.
He said he felt concussed the night of the event but did not seek medical attention until the following day.
"I went into survival mode, which was to get home and be safe," he said.
Klenke was able to catch a glimpse of the perpetrator – who he describes as male-presenting, roughly 5 feet, 8 inches tall, with an "athletic" to "heavy" build. He said he is a "small guy," who is 5 feet, 2 inches tall and 125 pounds.
"I never would have expected, of all places, for this to happen here," he said.
Denver is considered to be one of the most LGBTQ-friendly cities in the nation. The Human Rights Campaign (HRC) gave the city a perfect Municipal Equality Index score. In addition, according to a Gallup analysis of census data, Denver boasts the ninth highest percentage of LGBTQ adults in the nation.
The Denver Police have a program, Safe Place, that assists victims of crimes, specifically anti-LGBTQ crimes, to reduce anti-LGBTQ bullying and harassment.
"The response from the Denver queer community and Denver PD has made me feel at least somewhat better about the situation," Klenke said. "But I think it definitely highlights, you know, that this isn't a problem that's only happening in the south; this isn't a problem that's only happening in a specific area; it's not even a problem that's only happening in the United States."
According to the HRC, 2021 was the deadliest year on record for trans people, with at least 51 deaths. Last year, research from the Williams Institute found that trans people are over four times more likely to be the victim of violent crime than cisgender people.
Klenke explained that anti-LGBTQ violence "isn't something that happens to trans people," it happens to the whole community.
"We just really need to be standing up for each other as a community," he said.
He added: "The fight's not over."
Rural Colorado town pushes back efforts to ban library books
The Wellington Public Library's mission "to serve every member of our community in an enlightened, democratic, & unified approach"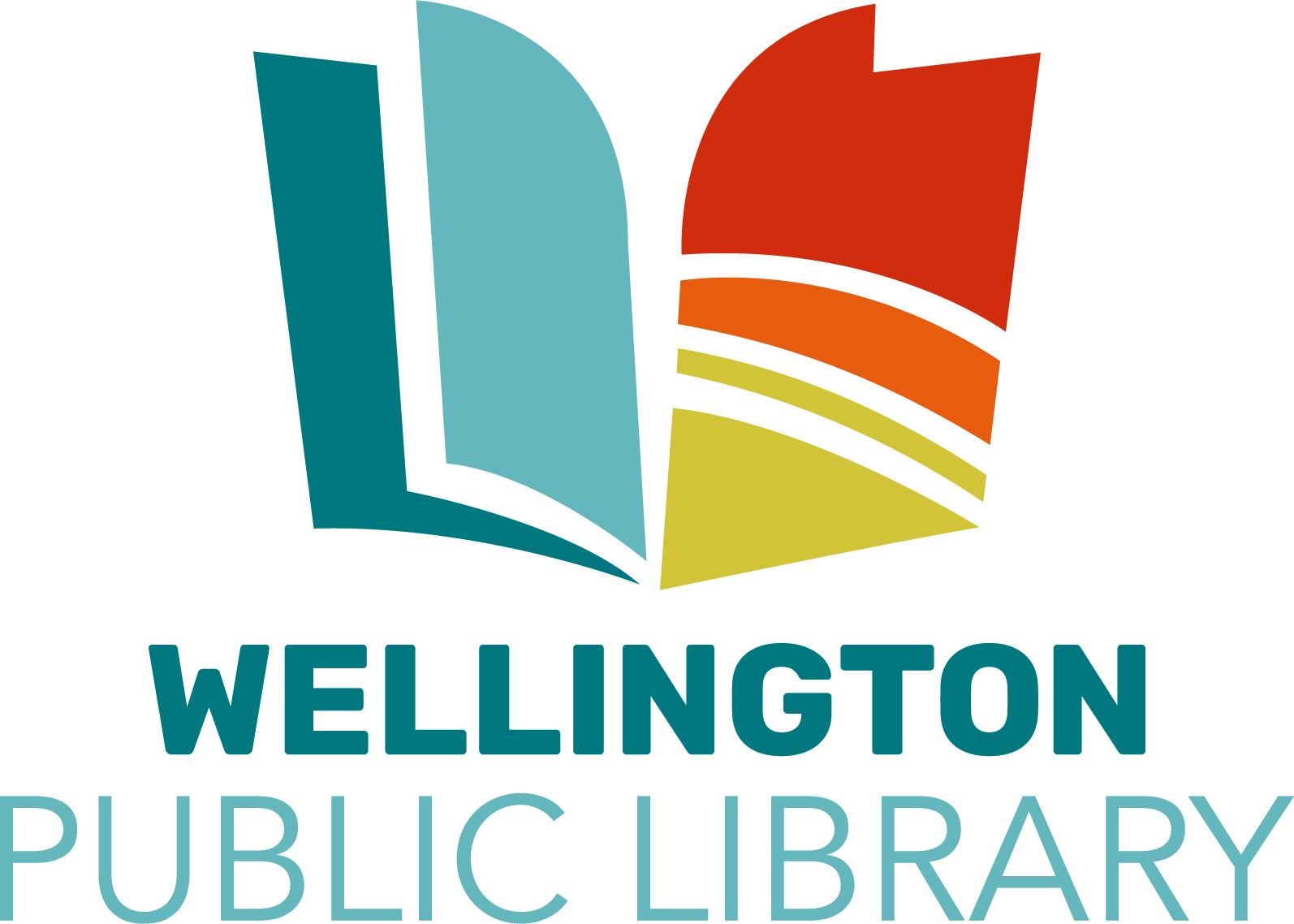 WELLINGTON, Co. – In this windswept prairie town located about 14 miles north of Fort Collins off the single entrance/exit to Interstate 25, where nearly all of the streets are named for former U.S. presidents, a battle over library books including those with LGBTQ+ themes and sexual content was being waged by one group of townsfolk labeling the books as "pornographic materials."
The group led by Christine Gaiter, the wife of Wellington Town Trustee Jon Gaiter during the trustee board's August 9 meeting expressed concern over the "sexual content" in a list of books available in the Wellington Public Library the Fort Collins Coloradoan reported.
Gaiter, who unsuccessfully ran for a position on the Wellington Fire Board last Spring, identifies herself as conservative Christian, mother of six children, and holding conservative views. During the August board meeting she said she had concerns over the books that "go into too much detail of a sexual act," and that they were not appropriate for children.
She also submitted a list of 19 books to the board that included popular titles such as E.L. James' "Fifty Shades of Grey," Stephen Chbosky's "The Perks of Being a Wallflower" and Toni Morrison's "The Bluest Eye."
The Coloradoan noted that "in her comments Tuesday night, Gaiter referred to the books as "pornographic materials," and said the public library should not "endorse children to read pornography without a parent's permission."
During the meeting last week on September 12, which was packed, a majority opposed Gaiter's group and supported a resolution put forward by Trustee Rebekka Dailey, that prevents the board from restricting access to materials at the library.
"Kids deserve a place to go to explore and learn," said Dylan Delehoy, a Wellington resident. Delehoy opened his comments saying the need for the resolution "paints a sad picture of our town."
The public comments morphed into testimonials as those opposed to the resolution and those in favour became emotional The Coloradoan reported. One of Wellington's younger residents also chose to address the board.
"Not to be rude, but you can't tell me what I can and can't read," Sienna Zadina said.
Several comments elicited tears from the audience and trustees as two residents shared powerful personal testimonies of surviving suicide attempts and sexual abuse because public libraries gave them access to books that made them feel understood and less alone, the paper reported.
After nearly an hour of comments and back and forth the trustees took a five-minute recess before making their own comments and voted on the resolution. The resolution passed 5-2 and according to The Coloradoan, Trustee Jon Gaiter voted against the resolution, and Trustee David Wiegand voted to abstain, which is counted as a "no" vote, Town Administrator Patti Garcia said.
Mayor pro-tem Ashley Macdonald told those gathered in the room: "This isn't about left or right, this is about parenting," Macdonald said. "I don't want anyone in this room telling me how to parent my child and I won't tell you how to parent yours."
The official resolution the town board passed Tuesday night defines the Wellington Public Library's mission "to serve and reflect every member of our community in an enlightened, democratic, and unified approach."
It also stipulates the board cannot "censor, suppress, remove, monitor or place age restrictions on ideas or information in our public library."
Bill to mandate LGBTQ+ health data collection signed by Governor Polis
Entities must collect & report demographic data including sexual orientation, gender identity, disability status, race, & ethnicity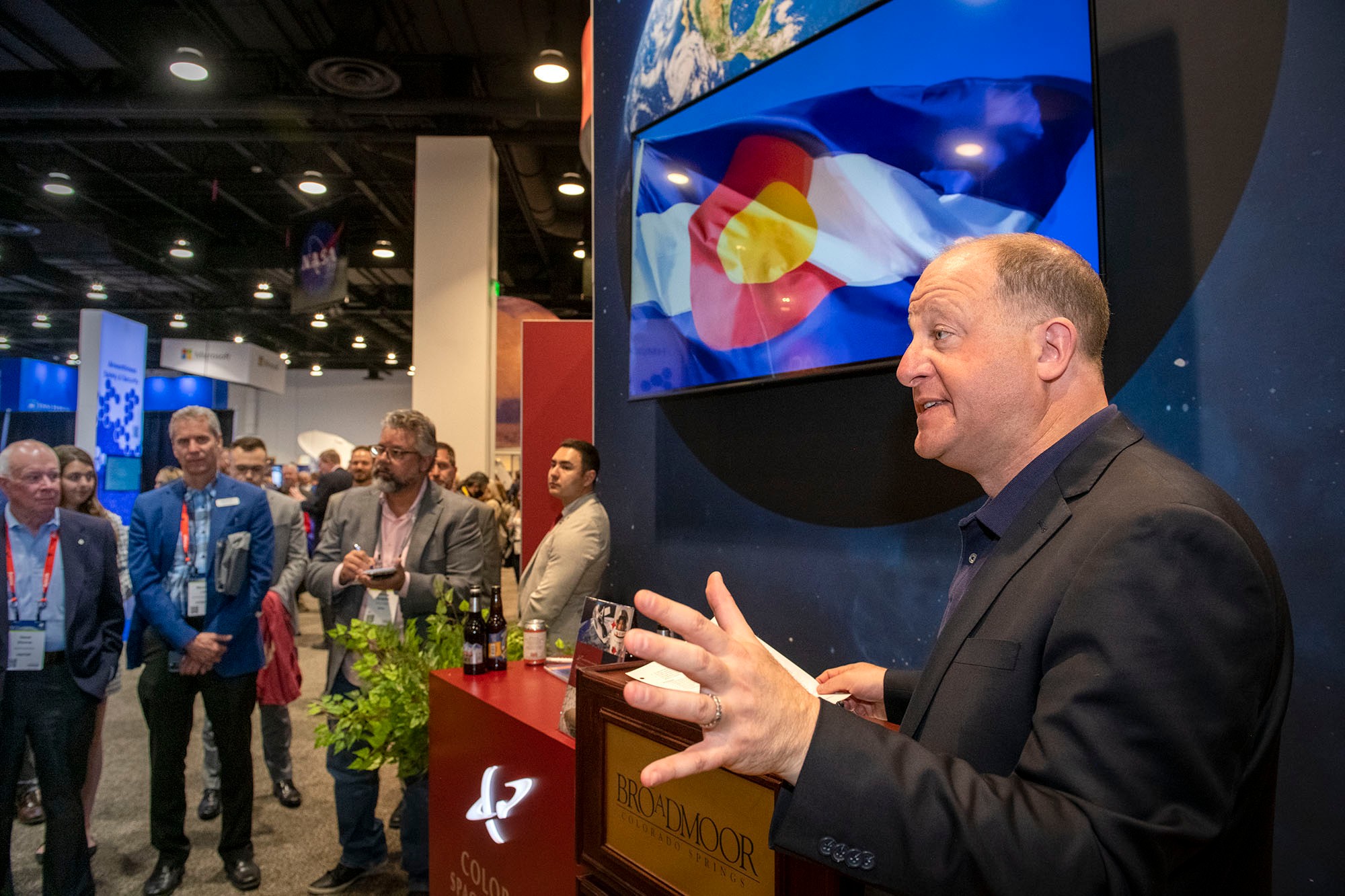 DENVER – Colorado Democratic Governor Jared Polis signed HB22-1157 into law Thursday. The bill requires that all entities that report data to the Colorado Department of Public Health and the Environment (CDPHE) collect and report demographic data including sexual orientation, gender identity, disability status, race, and ethnicity.
Prior to this law, CDPHE had no statutory obligation to collect data on a number of Colorado communities that have been historically underfunded, underserved and face disproportionate health impacts. 
Responding to the unique needs of lesbian, gay, bisexual, transgender, and queer Coloradoans that emerged early in the COVID-19 pandemic highlighted for Out Boulder County, a nonprofit that provides advocacy, services, programs, and support to LGBTQ people in Boulder County and beyond, the difficulty in responding to public health crises without meaningful demographic data.
"This bill will ensure we can begin addressing the health disparities we know about and those we aren't aware of yet. Our Public Health Departments are an important institution and this bill ensures that they are prepared to address the health of Colorado in a more equitable and effective manner making all of Colorado healthier and safer," said Mardi Moore, Executive Director of Out Boulder County.
Though collecting race and ethnicity data is common practice, it was not legally required for entities in Colorado that report public health data to do so. The collection of sexual orientation, gender identity, and disability status data is less common, but equally as vital for the public health. This data will enable public health agencies to identify and address health inequities and disparities, which will lead to improved health outcomes for historically underserved and marginalized people.
Rob Vissers, M.D., CEO of Boulder Community Health says, "BCH wants to create positive health outcomes for every member of our community, and we know people of historically marginalized groups are at greater risk for illness and poor health outcomes. This is just as true for Boulder County as for the rest of the country. Collecting accurate demographic data is a key tool to understanding the problems our diverse community is facing so that we can take collective action toward ending health disparities." He goes on to say that collecting sexual orientation and gender identity data in this way, "helps us treat our patients as whole individuals."

The data collected as a result of this law will also allow CDPHE to follow the Colorado Option, passed by the Colorado legislature in 2021. The Colorado Option established "culturally responsive" health care provider networks required to be informed by and responsive to the unique cultural needs of diverse Coloradans. Without sexual orientation, gender identity, disability, race, and ethnicity data, this mandate cannot be fulfilled.

This law does not require a person to provide demographic information concerning race, ethnicity, disability, sexual orientation, or gender identity. Providing this information is optional for individuals, but the attempt to collect it will be mandatory for providers who report to CDPHE. Current privacy protections that are in place for public health information and all such data reported to public health agencies being disaggregated and not connected to individual people ensures that individuals privacy will be protected.

"Members of the LGBTQ community want to be represented in public health data and want their privacy protected. This law accomplishes both of those goals. It should not be surprising to anyone that our community has concerns about the government having identifying information related to sexual orientation and gender identity," said Mardi Moore, Executive Director of Out Boulder County. "We worked with the Attorney General and CDPHE on language to ensure that all federal and state health data privacy laws, rules and regulations will apply to this data, and as a member of the community checking any identifying boxes is always optional."

This bill requires the creation of a data advisory working group to assist CDPHE with effectively implementing these requirements. The working group will include one member of CDPHE, three serving members of the Health Equity Commission (including individuals with expertise in data and reporting, county or district representation, and data contractor or vendor representation), three members of a nonprofit organization with experience with data collection relating to COVID-19 virus and the LGBTQ community, individuals with disabilities, and individuals with experience with underserved racial and ethnic communities, respectively.
HB22-1157 was sponsored by Representative Karen McCormick, Representative Brianna Titone, and Senator Sonya Jaquez Lewis, into law.
Out Boulder County hosts panel on dangers of conversion therapy
Conversion therapy intended to change sexual orientation/gender identity of patients is banned but that doesn't include pastoral counseling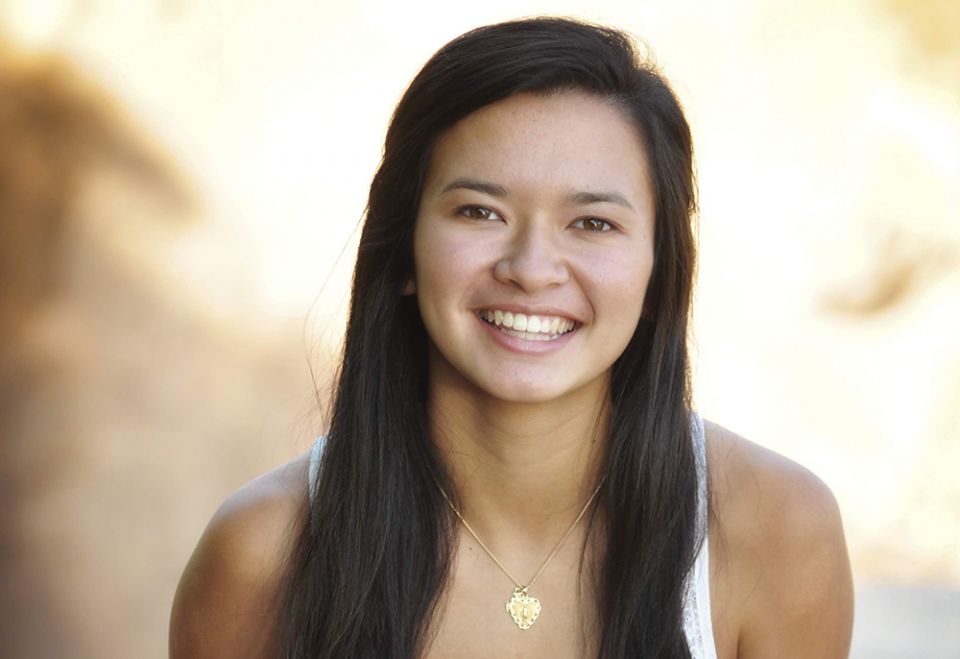 BOULDER, Co. – This upcoming Sunday afternoon, April 24, The Alana Faith Chen Foundation, Born Perfect, Q Christian Fellowship, and Out Boulder County Colorado will host a program on the life threatening dangers of conversion therapy for Lesbian, Gay, Bisexual, Transgender, and Queer (LGBTQ) people at the Equality Center of the Rocky Mountains.
National experts on the dangers of conversion therapy will speak to attendees about their own experiences and what action can be taken.
The program will be followed by a peaceful vigil honoring the memory of Alana Faith Chen, a young lesbian who took her own life in December 2019 at a reservoir in the Boulder County foothills, after Catholic priests and other representatives of the Catholic church encouraged her to conceal and suppress her sexual orientation.
Although church officials deny engaging in "conversion therapy" her mother says priests and others encouraged her daughter to conceal and suppress her sexual orientation
Conversion therapy is a broad term referring to a range of practices, from outdated shock therapies to contemporary counseling that promises to change, "heal" or suppress one's sexual orientation. It has been discredited by mental health organizations, which have warned that conversion efforts do not work and put children at risk of serious harms, including a dramatically increased rate of suicidality. According to one study, more than 60% of minors sent to conversion therapy attempted suicide.
The dangers of conversion therapy for LGBTQ people, particularly LGBTQ youth, is well established. In 2019 a limited ban on conversion therapy in Colorado took effect. The ban only applies to youth under the age of 18 and does not include pastoral counseling. This leaves LGBTQ people vulnerable to pastoral counseling that can be deadly as it was for Alana Faith Chen.
"Conversion therapy does not change who LGBTQ people are or who they love. It tries to teach LGBTQ people to be ashamed of those things. It is a deadly practice, and especially deadly for LGBTQ youth," said Mardi Moore, Executive Director of Out Boulder County. "This idea for this program came from Joyce Calvo, Alana Faith Chen's mother. Joyce asked Out Boulder County to help her protect other people from experiencing what her daughter did."
Colorado now bans the practice of conversion therapy intended to change sexual orientation or gender identity of patients under 18. But the law does not include pastoral counseling.
The panel will be facilitated by Nicole Garcia, Faith Leader and Out Boulder County Board member and will feature Joyce Calvo, a mother who works to share her daughter Alana's story and help others suffering from conversion therapy; Jessica Ritter, the Texas Ambassador for Born Perfect and a conversion therapy survivor. After three years of conversion therapy, Jessica came out to her friends and family for a second time; Mathew Shurka, a conversion therapy survivor and Co-Founder of Born Perfect, a campaign that has become a global movement to end conversion therapy. Mathew leads the campaign alongside a team of lawyers and conversion therapy survivors committed to protecting LGBTQ+ people through legislation, litigation, media and public education; and Christopher Dowling, who was a peer of Alana Chen, as a devoted Catholic who wanted to be a priest, and endured a decade of conversion therapy in order to do so. He dropped out of seminary in 2014 and came out to friends and family four years later.
Event Details
Date and Time: Sunday, April 24, 2022 at 3PM
Location: 3340 Mitchell Ln., Boulder, 80301
Schedule:
3-3:30PM – Reception
3:30-4:30PM – Program
5PM – Travel to vigil outside St. Thomas Aquinas Catholic Center1520 Euclid Ave. in Boulder.