Trans man attacked waiting for train in Denver
Denver is considered to be one of the most LGBTQ-friendly cities in the nation. HRC gave the city a perfect Municipal Equality Index score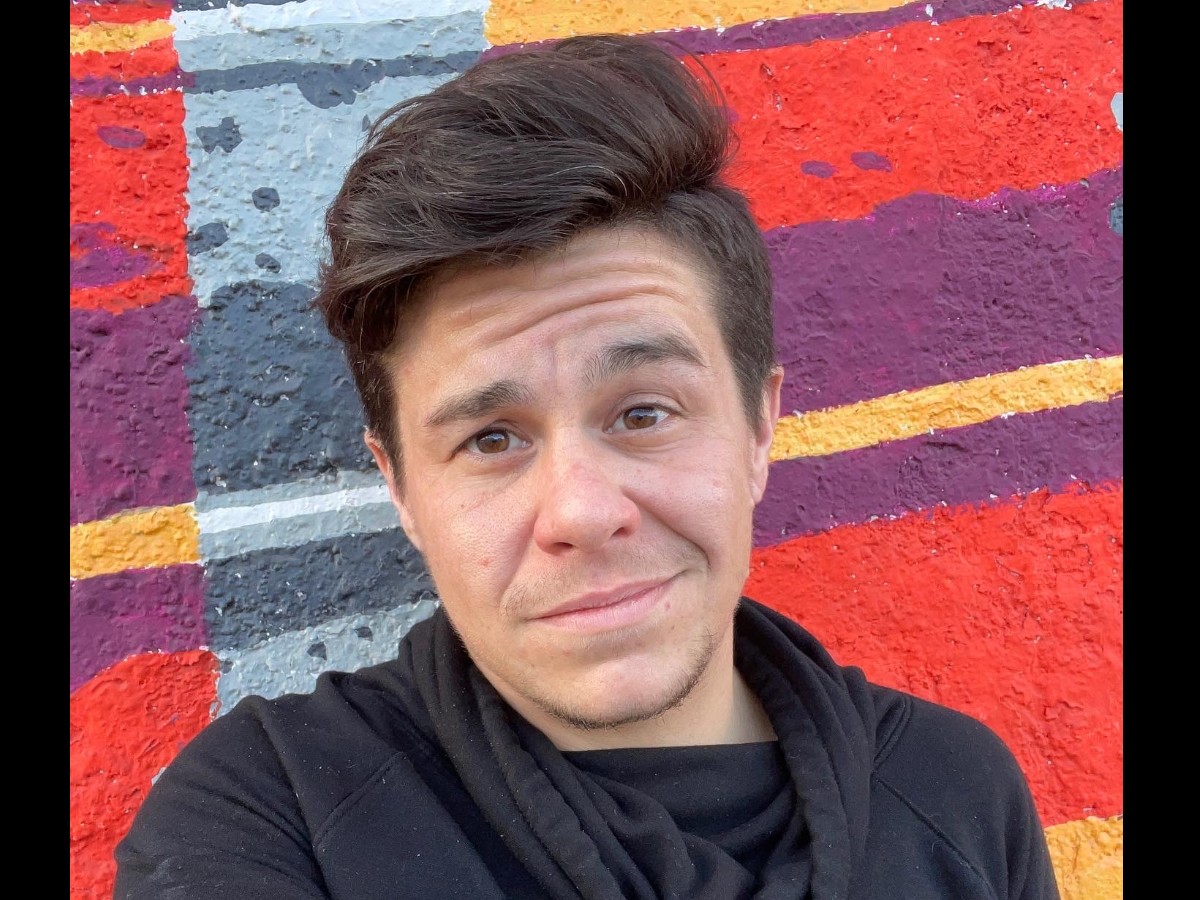 DENVER – A trans man is "doing better" after being attacked last Friday night while waiting for a train near 16th Street Mall in downtown Denver.
After grabbing dinner and attending a local gay bar with friends, Syre Klenke, 30, told the Blade he was attempting to catch a train ride home when – at approximately 10:30 p.m. – an unidentified attacker punched him in the side of the head "at least three times." According to Klenke, the assailant was also using anti-LGBTQ language.
"It all just happened very, very fast," he said.
Klenke was quickly able to roll onto his back and protect himself with his feet, giving him the ability to push away from his attacker and escape.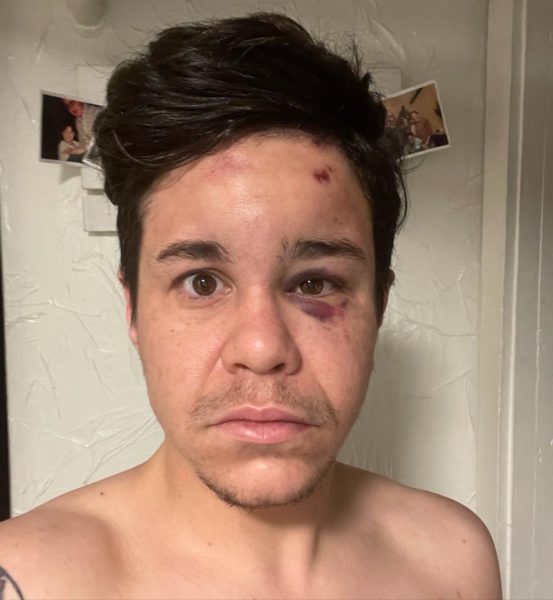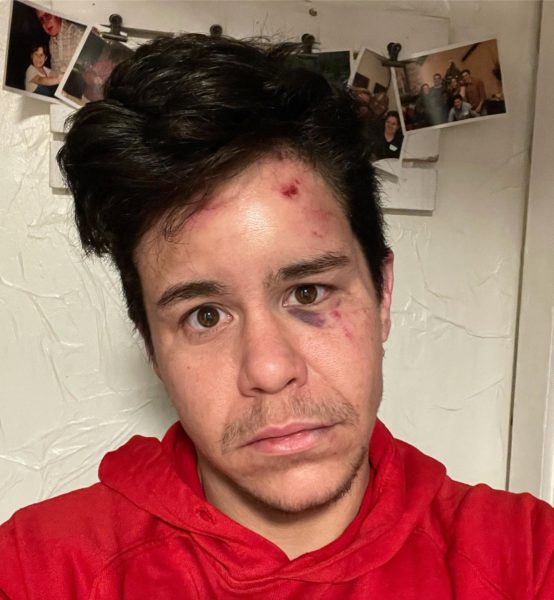 He was able to get to a safe location, where he decided to call an Uber to get himself home.
When the Uber arrived, Klenke informed the driver that he was a trans man who had just been attacked. The driver then left his seat, opened Klenke's door and threatened to pull him out, the 30-year-old said.
Klenke reached out to Uber that night, and he said the company refunded the cancellation fee that night. The ride-sharing app then reached out to him via email to investigate the incident. "I have not been in contact with Uber since then," he said. 
"What Syre reported is heartbreaking and something nobody should ever have to experience. Uber does not tolerate discrimination of any kind and we will take the appropriate action," a spokesperson for Uber told the Blade in an email. The company also indicated that its investigating the incident and will take appropriate action which, in incidents like this, often means removal from the platform.  
After being kicked out of the Uber, Klenke returned to the train station, taking it back to his home.
Denver Police are in contact with Klenke and investigating the incident.
He said he felt concussed the night of the event but did not seek medical attention until the following day.
"I went into survival mode, which was to get home and be safe," he said.
Klenke was able to catch a glimpse of the perpetrator – who he describes as male-presenting, roughly 5 feet, 8 inches tall, with an "athletic" to "heavy" build. He said he is a "small guy," who is 5 feet, 2 inches tall and 125 pounds.
"I never would have expected, of all places, for this to happen here," he said.
Denver is considered to be one of the most LGBTQ-friendly cities in the nation. The Human Rights Campaign (HRC) gave the city a perfect Municipal Equality Index score. In addition, according to a Gallup analysis of census data, Denver boasts the ninth highest percentage of LGBTQ adults in the nation.
The Denver Police have a program, Safe Place, that assists victims of crimes, specifically anti-LGBTQ crimes, to reduce anti-LGBTQ bullying and harassment.
"The response from the Denver queer community and Denver PD has made me feel at least somewhat better about the situation," Klenke said. "But I think it definitely highlights, you know, that this isn't a problem that's only happening in the south; this isn't a problem that's only happening in a specific area; it's not even a problem that's only happening in the United States."
According to the HRC, 2021 was the deadliest year on record for trans people, with at least 51 deaths. Last year, research from the Williams Institute found that trans people are over four times more likely to be the victim of violent crime than cisgender people.
Klenke explained that anti-LGBTQ violence "isn't something that happens to trans people," it happens to the whole community.
"We just really need to be standing up for each other as a community," he said.
He added: "The fight's not over."
Out Boulder County hosts panel on dangers of conversion therapy
Conversion therapy intended to change sexual orientation/gender identity of patients is banned but that doesn't include pastoral counseling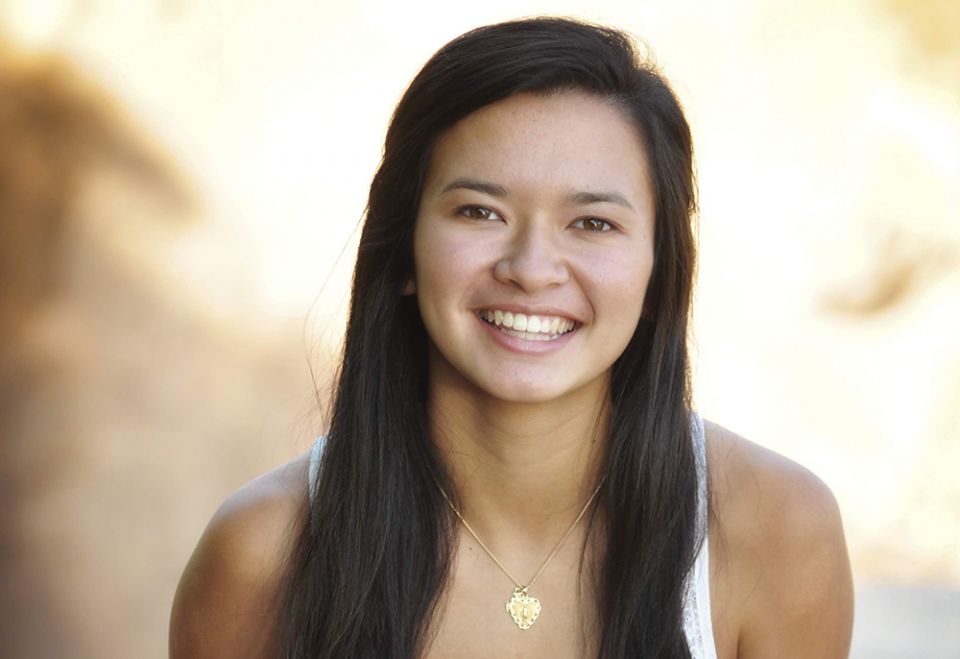 BOULDER, Co. – This upcoming Sunday afternoon, April 24, The Alana Faith Chen Foundation, Born Perfect, Q Christian Fellowship, and Out Boulder County Colorado will host a program on the life threatening dangers of conversion therapy for Lesbian, Gay, Bisexual, Transgender, and Queer (LGBTQ) people at the Equality Center of the Rocky Mountains.
National experts on the dangers of conversion therapy will speak to attendees about their own experiences and what action can be taken.
The program will be followed by a peaceful vigil honoring the memory of Alana Faith Chen, a young lesbian who took her own life in December 2019 at a reservoir in the Boulder County foothills, after Catholic priests and other representatives of the Catholic church encouraged her to conceal and suppress her sexual orientation.
Although church officials deny engaging in "conversion therapy" her mother says priests and others encouraged her daughter to conceal and suppress her sexual orientation
Conversion therapy is a broad term referring to a range of practices, from outdated shock therapies to contemporary counseling that promises to change, "heal" or suppress one's sexual orientation. It has been discredited by mental health organizations, which have warned that conversion efforts do not work and put children at risk of serious harms, including a dramatically increased rate of suicidality. According to one study, more than 60% of minors sent to conversion therapy attempted suicide.
The dangers of conversion therapy for LGBTQ people, particularly LGBTQ youth, is well established. In 2019 a limited ban on conversion therapy in Colorado took effect. The ban only applies to youth under the age of 18 and does not include pastoral counseling. This leaves LGBTQ people vulnerable to pastoral counseling that can be deadly as it was for Alana Faith Chen.
"Conversion therapy does not change who LGBTQ people are or who they love. It tries to teach LGBTQ people to be ashamed of those things. It is a deadly practice, and especially deadly for LGBTQ youth," said Mardi Moore, Executive Director of Out Boulder County. "This idea for this program came from Joyce Calvo, Alana Faith Chen's mother. Joyce asked Out Boulder County to help her protect other people from experiencing what her daughter did."
Colorado now bans the practice of conversion therapy intended to change sexual orientation or gender identity of patients under 18. But the law does not include pastoral counseling.
The panel will be facilitated by Nicole Garcia, Faith Leader and Out Boulder County Board member and will feature Joyce Calvo, a mother who works to share her daughter Alana's story and help others suffering from conversion therapy; Jessica Ritter, the Texas Ambassador for Born Perfect and a conversion therapy survivor. After three years of conversion therapy, Jessica came out to her friends and family for a second time; Mathew Shurka, a conversion therapy survivor and Co-Founder of Born Perfect, a campaign that has become a global movement to end conversion therapy. Mathew leads the campaign alongside a team of lawyers and conversion therapy survivors committed to protecting LGBTQ+ people through legislation, litigation, media and public education; and Christopher Dowling, who was a peer of Alana Chen, as a devoted Catholic who wanted to be a priest, and endured a decade of conversion therapy in order to do so. He dropped out of seminary in 2014 and came out to friends and family four years later.
Event Details
Date and Time: Sunday, April 24, 2022 at 3PM
Location: 3340 Mitchell Ln., Boulder, 80301
Schedule:
3-3:30PM – Reception
3:30-4:30PM – Program
5PM – Travel to vigil outside St. Thomas Aquinas Catholic Center1520 Euclid Ave. in Boulder.
Anti-LGBTQ+ Colo state Rep. wants "Let's Go Brandon" on primary ballot
Williams has publicly opposed same-sex marriage and is in favour of a measure that would be similar to Florida's Parental Rights Act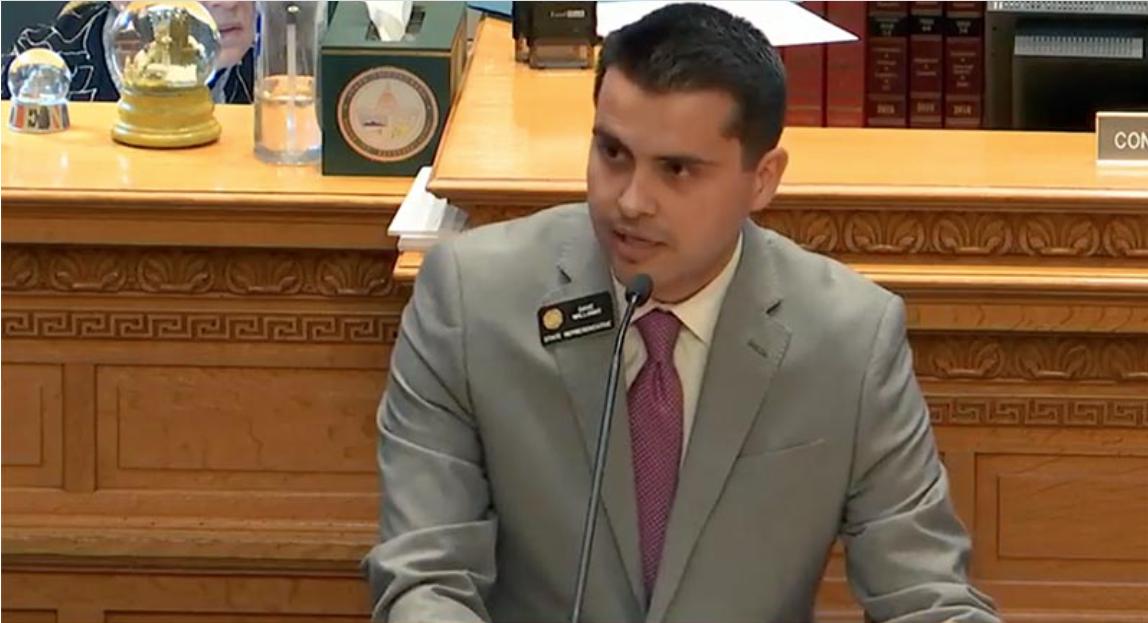 COLORADO SPRINGS – State Representative Dave Williams (R-Colorado Springs) is seeking to have the political slogan and Internet meme "Let's Go Brandon" appear with his name on the June 28 primary ballot. Williams is running for election to the U.S. House to represent Colorado's 5th Congressional District and is up against 8 term incumbent Republican U.S. Rep. Doug Lamborn.
"Let's Go Brandon" is a political slogan and Internet meme that has been used as a minced oath for "Fuck Joe Biden", in reference to President Joe Biden. Used frequently by right-wing extremists and radical right lawmakers at political rallies including Georgia U.S. Rep. Marjorie Taylor Greene and Colorado U.S. Rep. Lauren Boebert.
KUSA NBC 9 in Denver reported that Williams filed a lawsuit on Monday to force Democratic Colorado Secretary of State Jena Griswold to list his name on the ballot as "Dave 'Let's Go Brandon' Williams." The lawsuit states that Williams uses the phrase as a nickname.
Colorado law allows candidates to use a nickname on the ballot if they regularly use it and it doesn't include any part of a political party's name.
The lawsuit claims that the Colorado secretary of state rejected the phrase because it was a slogan and not a nickname. "This 'political slogan' standard does not exist in Colorado law," the lawsuit states.
Colorado Congressional candidate sues to put 'Let's Go Brandon' in his name on ballot https://t.co/aX3nkAklSL

— 9NEWS Denver (@9NEWS) April 18, 2022
The Associated Press noted that Chants of "Fuck Joe Biden" started being repeated at sporting events beginning in early September 2021. On October 2, 2021, during a televised interview of the Sparks 300 race winner Brandon Brown at Talladega Superspeedway, NBC reporter Kelli Stavast misinterpreted the chant in the background as "Let's Go Brandon", which sparked the meme.
Williams has espoused political viewpoints that oppose coronavirus pandemic vaccination and protective measures, has targeted immigrants- stating in a January 2018 radio interview on KNUS' Peter Boyles show where he slammed sanctuary cities claiming that "People have been murdered, mayhemmed, [and] raped" by immigrants in sanctuary cities.
He had sponsored and coauthored the 2017 Colorado Politician Accountability Act, that made national news when it was introduced, that targeted what Williams referred to as "lawless politicians" who promote sanctuary city politics. It was later defeated.
Williams also has a problem with the LGBTQ+ community. In 2013 a Colorado Political website reported:
As student body President at the University of Colorado at Colorado Springs, Williams was impeached for acting in a discriminatory manner against gay students.Williams cited his personal beliefs in refusing to sign off on funding for a "Coming Out Day" event. Although the event ultimately received funding, GBLT student group Spectrum and the student body senate, along with the school's chancellor, agreed that Williams failed to act objectively–a requirement of his student leadership office–in evaluating Spectrum's funding request.
But, here's the rub: It wasn't Spectrum that led the fight to impeach David. It was a coalition led by UCCS College Republicans, burned by Williams' alleged "inquisitions" into whether or not his fellow College Republicans were "friends of the gay community." According to Republican sources, Williams believes that homoesexuality is the biggest problem in society today. His McCarthy-esque attempt to purge gay sympathizers from the College Republicans amounts, in my opinion, to bullying–and UCCS gay students agreed, eventually holding a safety rally to address concerns about verbal and physical abuse of gay students on campus during Williams' term as student body president.
Williams has publicly opposed same-sex marriage and is in favour of a measure that would be similar to Florida's Parental Rights Act, the so-called 'Don't Say Gay' law, to restrict mention of the LGBTQ+ community in Colorado schools.
Williams is also an ally of the embattled currenty El Paso County Republican Party Chairperson Vickie Tonkins, who recently earned a rebuke from the state Republican party leadership GOP State Chair Kristi Burton Brown who signed a letter indicating that Tonkins "behaved improperly in regard to her duty of neutrality during a Republican primary" by trying to use a scorecard from an outside organization, Principles of Liberty, to rank state lawmakers, and when she used county party funds to donate to the conservative group FEC United, which is affiliated with a right-wing militia and has also taken positions in Republican primaries.
Williams responded to this by texting to Colorado Politics: "Because establishment RINOS, like Liz Cheney or Mitt Romney, continue to violate our Republican Platform, block Election Integrity, and attack President Trump, I will enthusiastically support this revamped county censure proposal that will allow the grassroots to hold these failed insiders accountable when necessary," Williams said, using a popular acronym for "Republican in name only."
Equality Center of the Rocky Mountains opens, attended by Gov. Polis
The 9,505 square foot building will serve Boulder County and beyond as the primary location for LGBTQ+ community activities

BOULDER – After nearly 30 years Out Boulder County, which started with a group of volunteers without an office or staff working to support their community, finally has its own space as the organization last Friday hosted the grand opening of the Equality Center of the Rocky Mountains.
The 9,505 square foot building will serve Boulder County and beyond as the primary location for LGBTQ+ community activities, as well as Out Boulder County's administrative offices.
Colorado Governor Jared Polis, the first elected openly Out governor of a state, Congressman Joe Neguse, Scott Beard, advisory board member of the Colorado LGBTQ Chamber, and John Tayer, President and CEO of the Boulder Chamber, were in attendance.
Representatives from One Colorado and other community organizations also were in attendance.
"We are deeply grateful to Governor Polis, the other elected officials, and business and community leaders who are attending the grand opening to show their support of Out Boulder County and LGBTQ people," said Bryn Long, President of the Board of Directors of Out Boulder County. "The Equality Center of the Rocky Mountains will allow us to grow our current programs and services as well as create new ones to meet the evolving needs of the community. This is a major milestone for Out Boulder County and the LGBTQ communities in Boulder County and surrounding areas."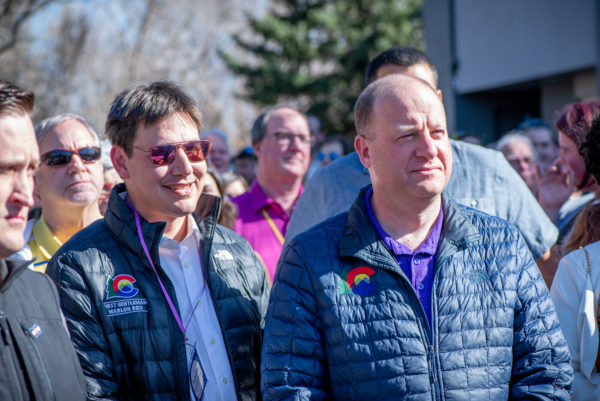 Speaking after the LGBTQ+ Pride flag was raised and he cut the ribbon symbolically opening the new center for business, Governor Polis noted; "This is a great celebration for the community."
Polis told the crowd that "LGBTQ people are being targeted in other parts of the country," the governor drawing the comparison while noting that the new center in Boulder County and Colorado were an exception instead showing the state and community commitment to LGBTQ+ people.
LGBTQ people are coming under attack from state legislatures across the country with at least 238 anti-LGBTQ pieces of legislation introduced so far in 2022.
Out Boulder County Board member Kaylin Gray said years of work led up to the christening of the Equity Center, which she termed an "historic moment," local news outlet, the Longmont Leader reported.
"Look how lucky we are," Gray told a crowd of about 100 who gathered for the raising of the multi-colored LGBTQ flag in front of the 9,505-square-foot building. "History is happening right now.  We are witnessing it."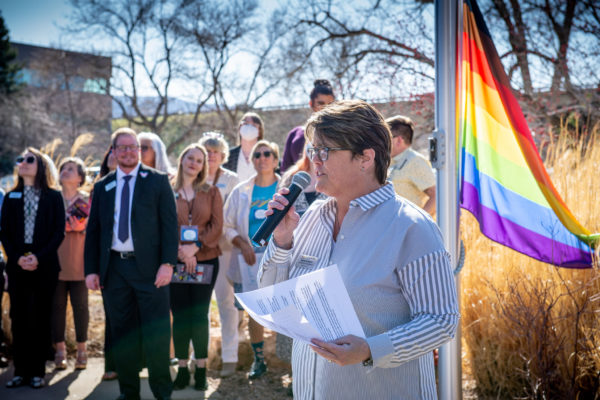 "This flag," she said, "will fly proudly everyday as a symbol of our resilience. It will fly in the rain and the snow and in good weather. It will fly when we take two steps forward and on days when we have to step back."
"But," Gray said, "it will fly."