Tech companies failing to stop dangerous conversion therapy disinfo
According to the report, "rainbow-washing" particularly aims at the trans community for conversion to cisgender identities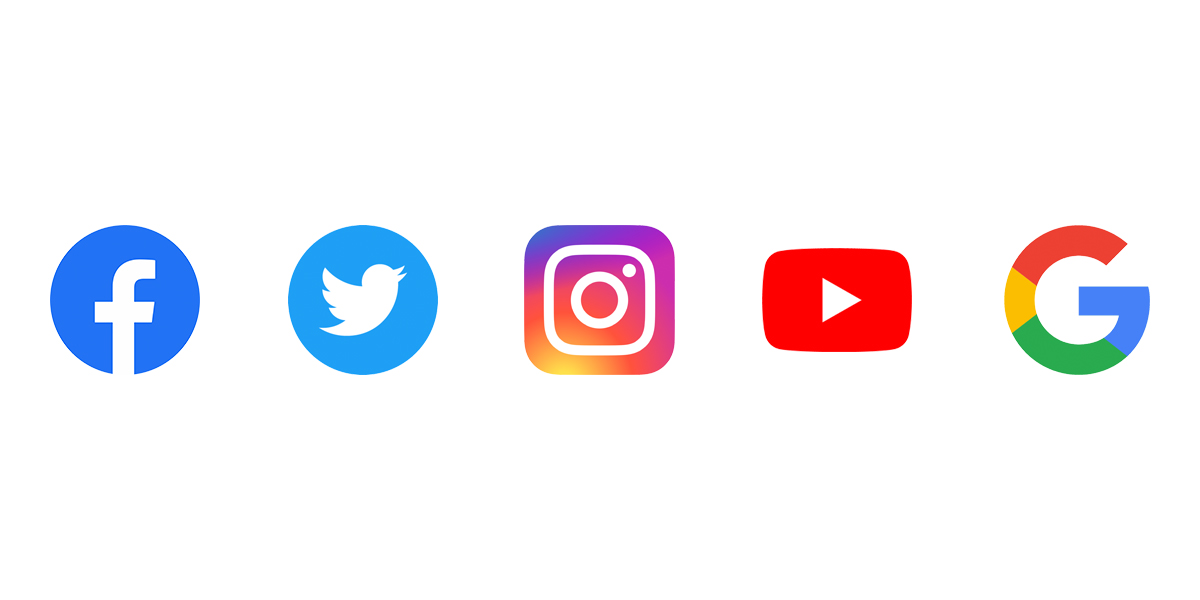 MONTGOMERY, Al. – Anti-LGBTQ groups "easily" spread dangerous disinformation online about the so-called conversion therapy as tech companies fail to de-platform such content, especially in non-English languages, according to two reports from the Global Project Against Hate and Extremism (GPAHE).
The reports detail that even though conversion therapy is a widely condemned practice, content related it is "distressingly easy" to find through simple searches on various platforms.
Though searches in English yielded problematic results, GPAHE found that non-English languages, especially Swahili in Kenya, led to much more anti-LGBTQ disinformation.
"Tech companies say they have taken steps to ban harmful content related to conversion therapy, but they have to do more, especially in non-English languages," said Wendy Via, president and co-founder of GPAHE and co-author of the report.
The group's research took place in English and Spanish in the U.S., English in Ireland and Australia, German in Germany, Spanish in Colombia, and English and Swahili in Kenya.
Conversion therapy has been condemned by dozens of medical and psychological organizations, including the American Medical Association (AMA), which also supports a nationwide ban on conversion therapy.
According to the Williams Institute, LGB people who have undergone conversion therapy are almost twice as likely to attempt suicide.
Conversion therapy is banned for minors and sometimes adults in seven countries: Brazil, Canada, Ecuador, Germany, Malta, France and Taiwan. Both France and Canada outlawed the debunked practice just last month.
The U.S. has no nationwide ban, but conversion therapy is outlawed in 20 states and more than 100 municipalities in the nation. Partial bans also exist in Mexico, Australia, and Spain.
"Until online searches lead people to only authoritative information about the dangers of conversion therapy, tech companies are complicit in spreading anti-LGBTQ+ hate and disinformation that causes mental and physical harm for individuals, and furthers societal harm," said Via.
Generally, Google, Twitter, Facebook, Instagram and, to some extent, YouTube have taken steps to curtail conversion therapy information, according to GPAHE's first report "Conversion Therapy Online: The Ecosystem." When the group searched the term "conversion therapy" on these platforms, they mostly found trustworthy information, except in Swahili.
However, in comparing social media platforms, the group found that YouTube's search mechanism returns disinformation and propaganda more frequently than Facebook or Twitter. GPAHE also said the platform is "rife" with pro-conversion therapy material.
"On YouTube, we point viewers to authoritative sources like the Trevor Project for conversion therapy related searches and remove hateful and harassing content against the LGBTQ+ community that violates our policies," Elena Hernandez, a YouTube spokesperson told the Blade in an email.
YouTube also provided a listing on background of the platform's policies:
Per our hate speech policy, we remove content promoting violence or hatred against protected individuals or groups, including the LGBTQ+ community. For example, content promoting conversion therapy violates this policy and will be removed

In Q3 of 2021, we removed over 44,000 channels, over 114,000 videos, and over 50 million comments for violation of our policy on hate speech.

Per our harassment policy, we also remove content that features prolonged name calling or malicious insults based on their intrinsic attributes, including sexual orientation or gender identity.

In Q3 of 2021, we removed over 70,000 channels, over 283,000 videos, and over 157 million channels for harassment & cyberbullying. 

Additionally, our hate and harassment policies include penalties for creators who repeatedly brush up against the line, including removal from the YouTube Partner Program.
Our Community Guidelines apply globally  in every country we operate. More than 20,000 people around the world, including many with non-English language expertise, work to detect, review and remove content that violates our policies.

We publish video removals by country in our quarterly Transparency Report – based on the IP address of the channel when a video was uploaded. This isn't an exact indication of language, but can be used as a loose proxy to demonstrate that we vigorously enforce our policies around the globe, including on non-English content.
Note that within the top 10 countries for videos removed, the vast majority are non-English speaking, for example Vietnam, India, and Brazil.

Our systems are trained to raise authoritative sources, like news organizations and experts, in search results, recommendations, and information panels for certain sensitive topics. We're always working to expand and improve these. 

For example, searches about "conversion therapy" and "reparative therapy" surface an information panel linking to The Trevor Project.
The company has come under fire in the past for policies surrounding conversion therapy. In 2019, the Human Rights Campaign (HRC) revoked its enforcement of Google over an app tied to conversion therapy. At the time, other major companies – like Apple and Amazon – removed the app.
Google eventually removed the app. "After consulting with outside advocacy groups, reviewing our policies, and making sure we had a thorough understanding of the app and its relation to conversion therapy, we've decided to remove it from the Play Store, consistent with other app stores," the company said in a statement to Axios.
Though initial search mechanisms generally didn't lead researchers to conversion therapy providers, Facebook and Twitter's algorithms did lead users down a dangerous conversion therapy "rabbit hole" once they found a provider, the report found.
The Blade could not reach Meta (Facebook) and Twitter for comment.
Last year, a Reuters report detailed how even though Facebook banned conversion therapy, the debunked practice continued to thrive in Arabic.
"Facebook led me to conversion therapy, and I'm not alone," said Omar, an Egyptian man who turned to Facebook when he began feeling sexually attracted to other men. He requested Reuters use only his first name because he has not yet come out to his family.
Though GPAHE's report did not study Arabic languages, it did find that languages other than English yielded more harmful search results.
In all languages and countries, GPAHE found that search results from Microsoft's Bing and Amazon's Silk and Alexa were "significantly less authoritative."
"These companies are rarely, if ever, challenged on their search algorithms despite serving hundreds of millions of people worldwide," the release said.
GPAHE suggested that Bing and Silk create search algorithms that surface authoritative information. In addition, Amazon should remove conversion therapy providers from the Smile program, the group said.
Both Microsoft and Amazon did not immediately return requests for comment.
Amazon has had a checkered past with anti-LGBTQ content, especially on its web store. However, the company did stop selling books prompting conversion therapy in 2019.
"It's time for the major internet and social media companies to wake up to their role in promoting harmful practices and disinformation," the report read. "Conversion therapy is dangerous. If someone is searching for this material on any internet platform, they should only find authoritative results that document the therapy's harms."
The group also found a "highly problematic" difference between results in English and Swahili in Kenya. Search results in English led to a mix of trustworthy and false information, while results in Swahil lead to material that disparages and mocks LGBTQ+ people and calls conversion therapy repuatable.
"Even the Wikipedia page in Swahili in Kenya is filled with hateful disinformation," a GPAHE press release read.
German search results yielded mostly accurate information about conversion therapy. The group said this was likely due to Germany's conversion therapy ban and strict hate speech laws.
"Unlike what GPAHE found in most other countries and languages, Google searches in German for various conversion therapy terms came up almost entirely with authoritative results," the report read.
However, the group did find one exception in searching "reintegrative therapie." The search term populated reintegrativethereapy.com, a conversion therapy provider, in all of the first four results. But mostly trustworthy information follows.
Using terms such as "reintegrative therapy" or "unwanted same-sex attraction" is a common way for conversion therapy providers and proponests to evade safeguards and prompt their content. According to the GPAHE report, such search terms led almost exclusively to unauthoritative and harmful disinformation.
GPAHE suggested that tech companies incorporate the terms "same-sex attraction" and "reintegrative therapy" into the algorithms to increase reliable and safe results.
Another method conversion therapy supporters use is hiding behind a so-called religious imperative or claiming that they are protecting kids, the report said.
"As conversion therapy providers constantly rebrand their malicious efforts and introduce new terms, tech companies need to keep up to protect their users," said Via.
GPAHE has sent its report to tech companies and will follow up with each over the coming months.
GPAHE added that it "hopes that the report will help tech platforms flag or ban harmful material and serve as an additional authoritative resource for those who search for these organizations or conversion therapy information in general."
Many of the world's most surfaced conversion therapy providers were detailed in the group's second report, "Conversion Therapy Online: The Players." GPAHE specifically laid out 25 organizations and their "sophisticated and extensive" online presence.
The report found that these providers are interconnected and are essentially composed of three major networks: the Alliance for Therapeutic Choice and Scientific Integrity, Core Issues Trust and Exodus Global Alliance.
These groups have moved into the space, rebranding in a process known as "rainbow-washing," where they claim to be "friends of the LGBTQ+ community" and feature "younger, hipper, more diverse faces," according to GPAHE. The groups say they are "victimized by modern society," co-opting ​​the "language of the LGBTQ+ rights movement to assert liberation for what they call the X-LGBT community."
According to the report, "rainbow-washing" particularly aims at the trans community for conversion to cisgender identities.
"In recent years, proposed bans on conversion therapy have motivated providers to organize and up their legislative and litigation games," the report read. "Their activities are bolstered and promoted by powerful social conservative organizations and relatively new X-LGBT groups, such as the Changed Movement, in various countries."
Of the 25 groups named by GPAHE, 13 were based in the U.S., the most of any country. The states they were located in included Utah, Florida, Virginia, Colorado, Kentucky, California, Missouri, Connecticut, Tennessee and Michigan.
Other top conversion therapy organizations were located in Northern Ireland, Brasil, Mexico, Germany, England, the United Kingdom, Switzerland and Norway. Others did not have a specific location listed.
In addition to websites, many of the groups were also on Facebook. Some of the anti-LGBTQ organizations were also on Instagram, YouTube and Twitter.
"Getting rid of this harmful material online is an important step toward creating a society where LGBTQ+ people are accepted and loved and nobody feels like they want or need to change who they are," said Heidi Beirich, report co-author and co-founder of GPAHE. "No more hate. That's the overall goal."
Abusive practices & conversion therapy ties: Finnish Doctor Kaltiala
Dr. Riittakerttu Kaltiala published stating she helped "pioneer" trans care. The reality is more akin to a horror story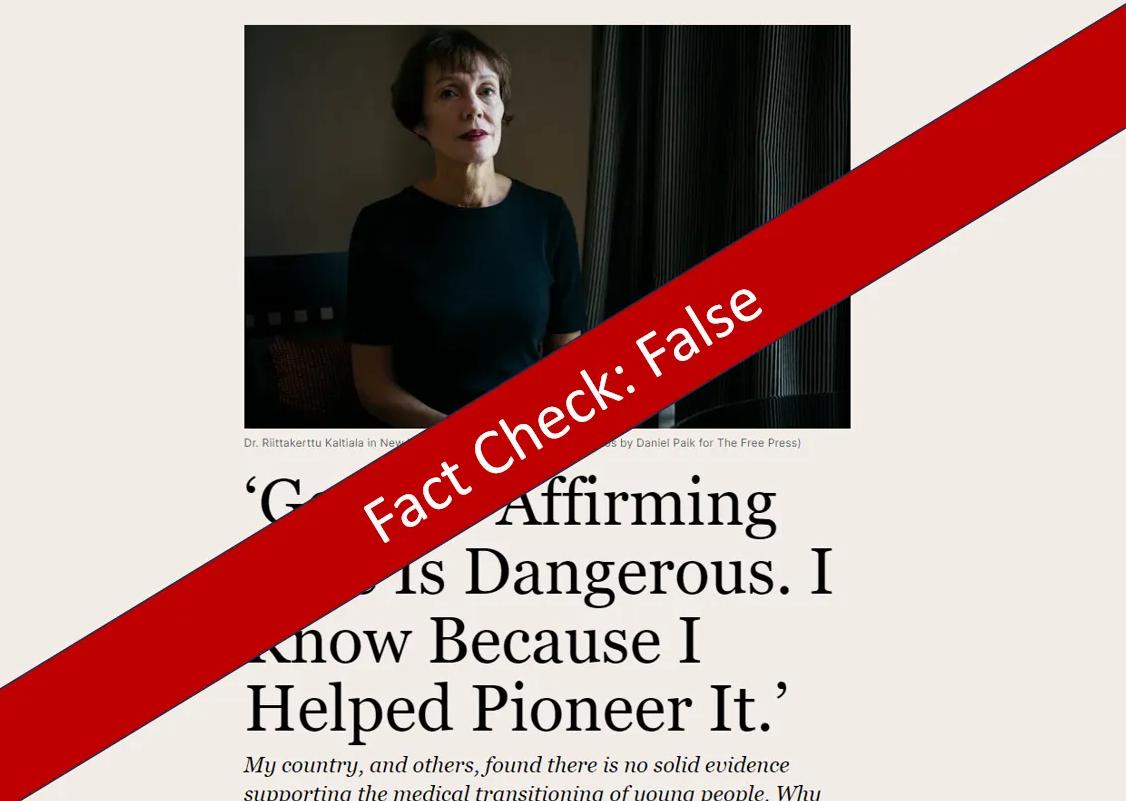 By Erin Reed | WASHINGTON – On Monday, Bari Weiss' platform, "The Free Press," published an article by Dr. Riitakerttu Kaltiala, the chief psychiatrist in the department of adolescent psychiatry at Finland's Tampere University Hospital.
Dr. Kaltiala claims to reveal the "truth" about gender-affirming care, contending that this truth is being "silenced" by esteemed organizations like the American Academy of Pediatrics and the American Academy of Child and Adolescent Psychology.
What she omits, however, are the troubling allegations of misconduct within her own gender clinic in Finland, her associations with conversion therapists and anti-trans entities, how those practices have found their way into her clinic, and her involvement in lobbying against trans care in the United States.
Ultimately, the story's title as well as its assertions are false: gender affirming care is not dangerous, and to many of her patients, the only thing she has pioneered is their suffering.
Dr. Kaltiala initiated her medical journey in forensic and adolescent psychiatry, ultimately ascending to the position of chief psychiatrist of adolescent psychiatry at the university hospital. In 2011, despite her prior research portfolio having little to nothing to do gender medicine, she was tasked with establishing a gender clinic.
For years, details of her clinical practice remained obscure to American audiences. At the time, the urgency of anti-trans legislation in the United States had not even begun, and the operations of a chief psychiatrist in a Finish gender clinic seemed of marginal concern to the public eye.
This dynamic shifted in the early 2020s when the surge of legislation targeting trans people reached its zenith. Proponents of these measures, eager to deflect claims that their stance was rooted in religious discrimination, searched for ways to give their position a veneer of scientific credibility. A handful of Nordic clinics, such as Dr. Kaltiala's, became invaluable to the anti-trans right, offering an appearance of scientific authority to support their cause.
Simultaneously, alarming testimonials from Dr. Kaltiala's patients regarding their clinic encounters started circulating. The Finnish LGBTQ+ platform, Kehrääjä, solicited information from many of the clinics patients. What it found was shocking.
The publication detailed an alleged incident where a clinician asked a young girl to "describe to me how you masturbate," an allusion to the discredited theory of transgender identity being a fetish, once used as a way to invalidate many transgender people.
Additionally, a transgender boy was allegedly cautioned that bottom surgery "seldom functions correctly," and was remarked upon his stature, being told he would "be quite short for a man." His treatment was subsequently put on hold after being told that his hobbies were "too girlish."
Numerous patients have reported being addressed by their old names and pronouns in the clinic, a practice that apparently persisted irrespective of legal name changes. While the clinic denies these claims, Dr. Kaltiala's statements reflect a similar stance.
She is on record opposing the validity of transgender people's gender identities, once stating, "Acceptance means saying, 'So you're a boy who feels like you're a girl,'" to a transgender girl. These assertions are consistent with patient accounts that children were referred to by their sex assigned at birth, regardless of any legal name changes or if they had been living in accordance with their gender identity prior to arriving at the clinic.
Similarly, she opposes allowing trans youth to change their IDs, stating that "it would be irresponsible to cement their gender self-identification in state documents" to Leor Sapir, an activist from the Manhattan Institute opposing care.
"How does it feel knowing you'll never be as good as real man?"
The clinic apparently utilizes gatekeeping methods not used in modern standards of care that were more common decades ago. One patient reports being told, "how does it feel knowing you'll never be as good as a real man." The patient likewise claimed to Kehrääjä that he was always expected to display traditional, strong masculinity that would then be judged by the staff.
The clinic required "real life experience" in your gender identity to obtain care, but that "real life experience" did not begin until after diagnosis, according to some patients. The mandatory requirement of "real life experience" combined with enforcement of gender stereotypes is more akin to how trans people were treated in the 1970s than modern times. These practices have been decried by Amnesty International.
Perhaps the most disconcerting aspect is the clinic's endorsement of what appears to be "gender exploratory therapy," a new form of conversion therapy. This method, increasingly favored by right-wing opponents of trans healthcare, aims to postpone transition indefinitely while attributing a trans identity to factors other than a person's authentic experience of gender.
As a result, necessary care is perpetually deferred until trans youth feel that transitioning is no longer viable or they age into adulthood. This form of conversion therapy, endorsed by many in the Christian right in the United States, has also been advocated by the American College of Pediatricians — an organization with a deceptive name that has been identified as a hate group by the Southern Poverty Law Center (SPLC).
Here are a list of supposed "causes of being trans" that gender exploratory therapy seeks to "explore," all while putting off transition indefinitely. The list is from "Parents of ROGD Kids," and patient reports from Dr. Kaltiala's clinic show that the clinic tries to explain trans identification on many of these unsupported "causes" of being trans. You can see that the number of "truly transgender people" is listed as a tiny speck, with the implication that most people who identify as transgender are not "truly trans."
"It feels like the whole process is about searching for various reasons why the child is transgender. The option that transgender identity could be an innate, unchangeable trait is considered only as a last resort," one family told Kehrääjä. Numerous accounts of experiences at the clinic detail delayed transition and denial of care until adulthood, with many stating the experience was traumatic or harmful.
"at this hospital, we provide… exploratory intervention"
Dr. Kaltiala claims that gender affirming care is dangerous, but in reality, it is her practices that are dangerous to her patients. She has explicitly endorsed gender exploratory therapy, stating that "at this hospital, we provide… exploratory intervention" when delivering a speech to the Florida Board of Medicine advocating the banning of gender affirming care. The harms of this institutionalized, therapeutic gaslighting are evident in patient reports solicited from others who have undergone exploratory therapy.
The clinic's lengthy waiting lists have reportedly inflicted harm on patients. In search of timely care, some have reportedly sought treatment beyond the nation's frontiers. One family, for instance, obtained a diagnosis from a private doctor who legally prescribed puberty blockers. Despite this, the clinic reported the patient to child protective services and filed a criminal complaint. These actions resulted in no legal repercussions; however, Dr. Kaltiala's clinic subsequently terminated the patient's care.
Gender affirming care is not "dangerous," it saves lives. A recent report from the esteemed medical journal, The Lancet, published on July 26, highlights that gender affirming care constitutes a form of preventative healthcare. It is associated with an improved quality of life and plays a crucial role in the well-being of transgender youth.
Numerous studies have shown that it leads to positive psychological outcomes and reduces suicide rates significantly—some studies report a remarkable 73% decrease in suicide rates. The endorsement of gender affirming care is supported by a collection of over 50 papers compiled by Cornell University, all of which underscore its beneficial effects.
Dr. Kaltiala's engages in numerous other falsehoods in her article. She claims, for instance, that up to 80% of transgender children will "desist" from their gender identity—a claim based on decades-old data that has been widely debunked by newer studies. She endorses the idea of "social contagion" as a driver behind transgender healthcare, proposing that "gender clinics around the world" are diagnosing "social contagion-linked gender dysphoria."
Yet, on average, transgender youths have a longstanding awareness of their gender identity, often 4-8 years, before they reveal it to their parents. The invocation of "Rapid Onset Gender Dysphoria" and similar concepts, which insinuate that transgender youths' gender dysphoria emerges suddenly due to social contagion, has been repudiated by over 60 leading psychological organizations.
She also leans heavily into the idea that gender affirming care lacks "high quality" evidence, according to an analysis using the GRADE technique done by those in the country. This point has been heavily refuted by medical experts as well as several courts in the United States, including federal courts in Arkansas and Georgia. It would be impossible to conduct a study that obtains a "high quality" score because it would require a randomized controlled trial, which is not ethically possible for gender affirming care. In fact, most medical care does not have "high quality" GRADE scores because if a treatment is known to be likely lifesaving from clinical experience and observational data, it would be difficult to obtain approval to withhold that care.
See this portion of a judgement by a federal court in Georgia which evaluates this very claim:
Dr. Kaltiala cannot be characterized merely as an impartial medical researcher; she has emerged as a key figurehead for an anti-trans movement. She has been deeply involved with many of the key players in trans care bans. She's appeared in a podcast by Genspect, an entity known for opposing gender affirming care up to the age of 25, teasing transgender children on social media, and promoting Moms for Liberty—a staunchly conservative anti-LGBTQ+ "parental rights" organization in the U.S.
In the her appearance on a Genspect podcast, Dr. Kaltiala was featured alongside Stella O'Malley, founder of Genspect, who has labeled trans girls as "porn induced" fetishists and stated they warrant "no empathy." She similarly has worked with the Catholic Medical Association's Patrick Hunter, a Desantis-handpicked Florida Board of Medicine member who was integral to the care bans in the state. She testified at the Florida Board of Medicine hearing to help ban care.
Were Dr. Kaltiala a single chief adolescent psychiatrist in a private medical hospital in the United States, it would warrant concern. Instead, she runs the gender program of one of only two hospitals that serve trans youth in Finland. Her rise to her position and the outdated methods she employ for trans youth in her clinic's care means she can have outsized influence on policy. That influence then gets magnified and singled out to help ban care in the United States.
Likewise, her willingness to promote harmful policies towards trans patients has given her purchase in the biggest circles opposed to transgender rights. JK Rowling retweeted her story. It was shared by Leor Sapir of the Manhattan Institute. The far-right Alliance Defending Freedom blasted the story. So did Seth Dillon. Even Elon Musk has joined in the discussion about her.
The prevailing narrative for the past few years has painted Finland as a "progressive place" for transgender healthcare that later retracted its approach following a "careful examination of evidence." However, there has been scant scrutiny of the actual practices at the country's primary clinic. Now, the stories of those on the front lines—the patients grappling with a healthcare system rife with mistreatment and political agendas—are coming to light.
****************************************************************************
Erin Reed is a transgender woman (she/her pronouns) and researcher who tracks anti-LGBTQ+ legislation around the world and helps people become better advocates for their queer family, friends, colleagues, and community. Reed also is a social media consultant and public speaker.
Follow her on Twitter (Link)
Website here: https://www.erininthemorning.com/
******************************************************************************************
The preceding article was first published at Erin In The Morning and is republished with permission.