250,000 COVID cases over past 7 days, unvaccinated at extreme risk
"While the small decreases in daily cases numbers, hospitalizations and test positivity are hopeful signs- we will need to remain cautious"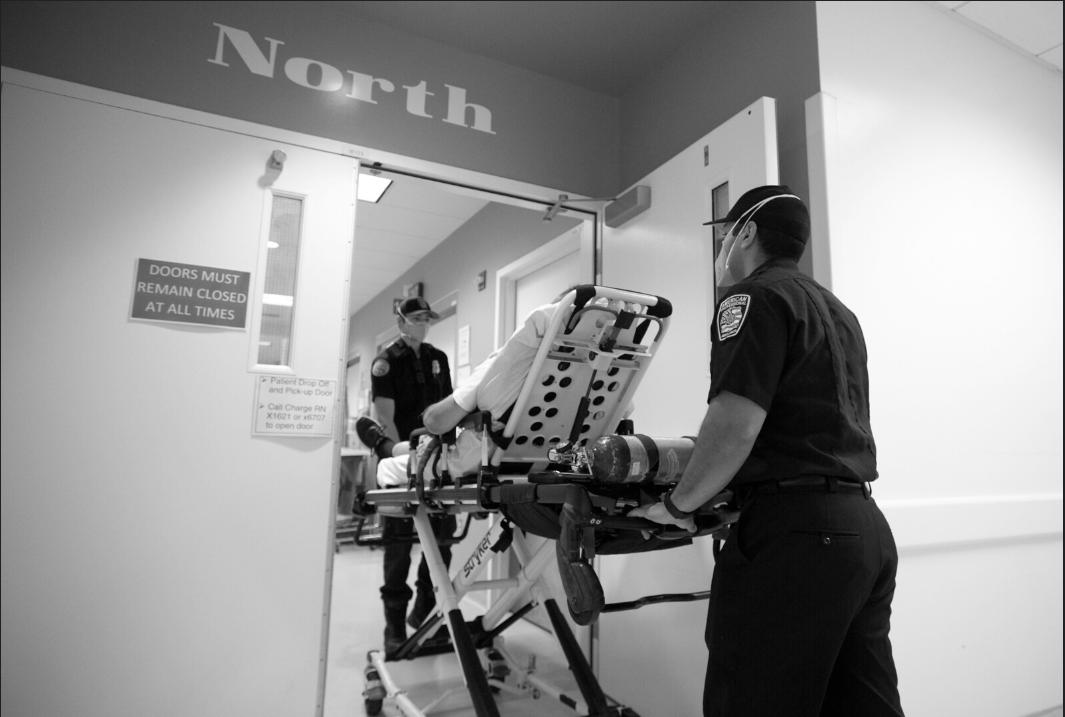 LOS ANGELES – The Los Angeles County Department of Public Health released the latest data on COVID-19 Saturday that noted the County continues seeing high rates of transmission with more than 250,000 confirmed COVID-19 cases over the past 7 days, down from the 291,000 cases reported for the previous 7 days.
"While the small decreases in our daily cases numbers, hospitalizations and test positivity are hopeful signs that the spread of Omicron is declining, we will need to remain cautious these next few weeks while transmission remains at the highest levels we have ever seen," said Dr. Barbara Ferrer, Director of Public Health. "With an average of 35,000 new cases identified each day, it is very easy for any one of us to encounter an infected person during the week. Avoiding crowds, keeping distance, wearing a high-quality mask, and washing our hands add layers of protection that can help each of us stay safe while also shielding essential workers during the surge."
The latest data on COVID-19:
39,117 new COVID-19 cases (2,467,797 cases to date)
72 new deaths due to COVID-19 (28,417 deaths to date)
4,698 people currently hospitalized with COVID-19
More than 10,848,000 individuals tested; 21% of people tested positive to date
Faces of the COVID19 pandemic
UPDATED, Monday January 24. KTLA reported that 40-year-old Christian Cabrera died from complications due to COVID. (See below)
KTLA reported on a West Hollywood resident Friday, Christian Cabrera, a 40-year-old father who was rushed to the emergency room last week, when he began struggling to breathe. Cabrera, who is not vaccinated and his condition has only gotten worse with pneumonia in both lungs "He keeps saying, 'please keep take care of my son,'" his brother, Jino Cabrera told KTLA. "He knows he might not make it. He might die in there."
According to KTLA, Cabrera's lungs are now weak, making it difficult for him to speak. But he was able to send his brother a text message from his hospital bed in Sherman Oaks late Thursday.
"I can't breathe again," the message read. "I really regret not getting my vaccine, if I can do it all over again I would do it in a heartbeat to save my life. I'm fighting for my life here and I wish I have gotten vaccinated."
Angelenos who were both vaccinated and boosted are 25 times less likely to end up in the ICU than unvaccinated people, according to the county health department.
"If you are fighting an enemy that is relentless, I think it's vitally important to give your body every chance possible to get better because that's what getting yourself vaccinated and boosted will do," Dr. Thomas Yadegar, medical director of the ICU at Providence Cedars Sinai Tarzana Medical Center, told KTLA.
On Thursday, the County Department of Public Health confirmed 102 new COVID-19 deaths — the highest number reported in a single day since March 2021.
About 90% of those deaths were among residents who became ill with COVID-19 after Dec. 24, officials said.
Countywide, COVID-19 patients account for about 30% of those in the county's intensive care units.
"Let's not fool ourselves by not recognizing the danger presented by the Omicron variant which is capable of spreading with lightning speed and causing serious illness among our most vulnerable residents," L.A. County Health Director Barbara Ferrer said in a statement Tuesday.
The family announced Christian Cabrera's passing on an Instagram post on Saturday.
"He touched so many people's lives because was a very loving, kind, generous, caring person with a beautiful heart and soul," the post read. "Christian was always the one to make people laugh and bring joy into a lot of peoples' lives… He's always there for his family and friends whenever they need him."
New anti-hate mural honoring LA's Black community unveiled
Coalition unveils mural promoting solidarity and calls for peace and unity in response to rising rates of hate incidents across LA County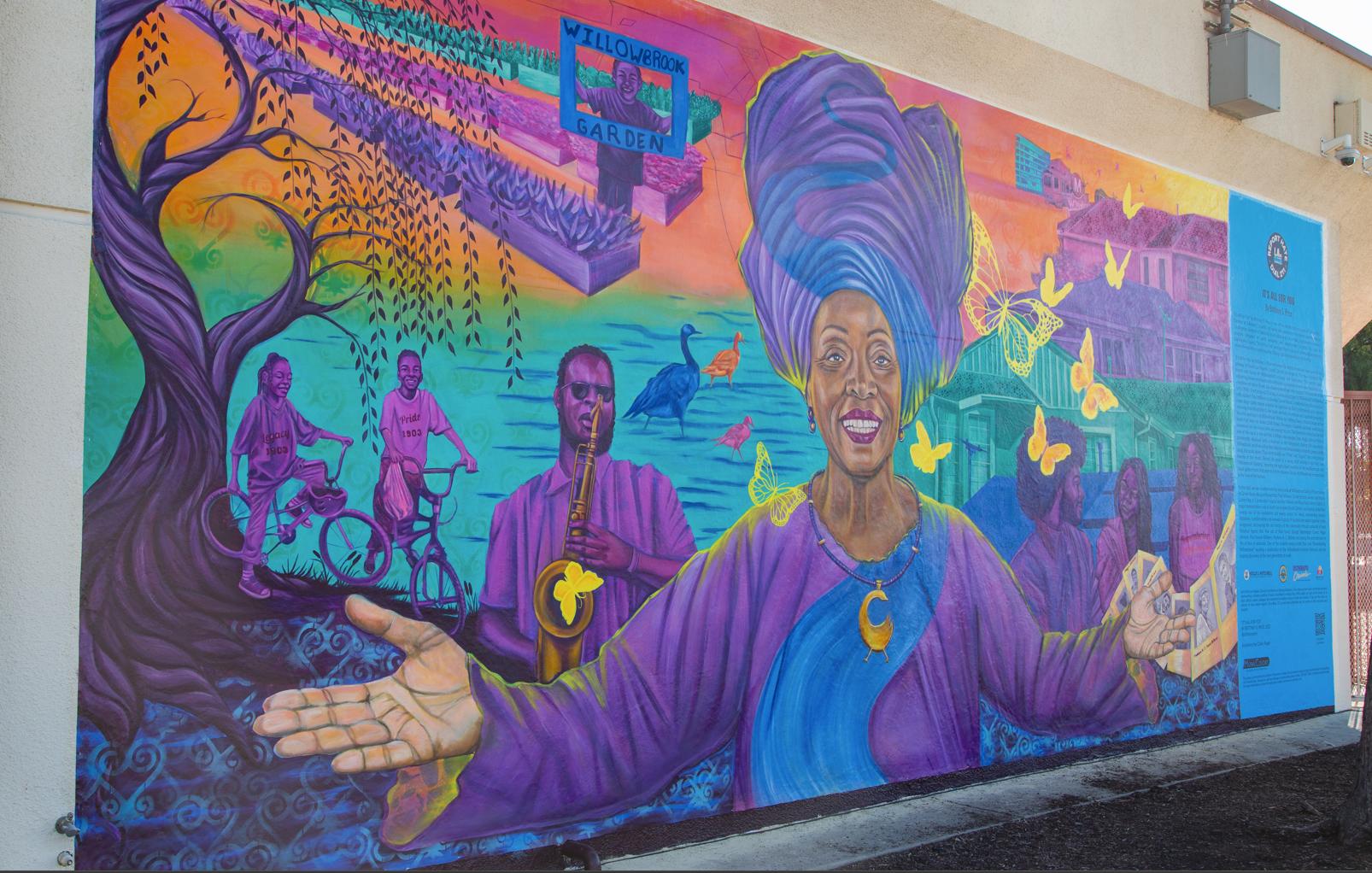 LOS ANGELES – LA vs Hate, Los Angeles County's robust anti-hate program, partnered with County Supervisor Holly Mitchell to kick off United Against Hate Week, unveiling a powerful new mural celebrating LA County's Black community.
The Saturday, Nov. 11 event took place at the Willowbrook Senior Center and marked the fifth and final mural of LA vs Hate's Summer of Solidarity, a public art series celebrating the diverse communities of Los Angeles.
The mural, titled "It's All For You," created by artist Brittney Price, is a testament to the program's commitment to combating hate and discrimination. Launched in 2019 by the LA County Commission on Human Relations, LA vs Hate is a community-centered initiative designed to encourage all residents of Los Angeles County to unite against and report hate while providing support to victims of hate-motivated acts.
The "It's All For You" mural, created in partnership with Willowbrook Inclusion Network, Brotherhood Crusade, LA Commons, and the office of LA County Supervisor Holly Mitchell, serves as the culmination of LA vs Hate's Summer of Solidarity. This public art series celebrates the diverse communities of Los Angeles, conveying messages of inclusion, pride, and historical significance for groups experiencing high levels of hate and discrimination.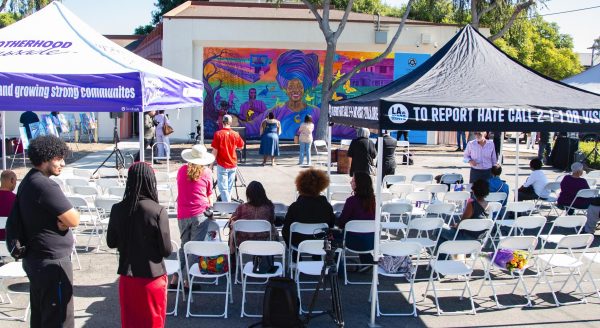 Muralist Brittney Price described "It's All for You" as a welcoming piece connecting the history and future of Willowbrook's ecology and community. Historical figures from Willowbrook and LA County's Black community are depicted within a tableau of natural, musical, spiritual, and architectural elements paying homage to the neighborhood's rich culture from the past to the present.
The unveiling event featured LA County Supervisor Holly J. Mitchell, who expressed her gratitude for the community coming together to honor the history of their neighborhoods and working towards a brighter future. She emphasized the importance of recommitting to ending all forms of hate, stating that the mural serves as a beautiful reminder of the possibilities when communities unite.
President of the LA County Commission on Human Relations Ilan Davidson, commended the Commission's efforts in bringing LA vs Hate to communities through the mural series and United Against Hate Week events.
Executive Director of the LA County Commission on Human Relations Robin Toma highlighted the strength gained when community art uplifts and unifies, making communities more resistant to division. Poet Shandela Contreras spoke as did a hate-incident victim who also shared their story.
The mural unveiling event marked the beginning of LA County's fourth annual United Against Hate Week, which will continue through November 18. Various events are planned, including webinars, social media events, screenings, art projects, community dialogues, and meditation gatherings.
Returning for its fourth annual campaign, LA vs Hate's United Against Hate Week (UAHW) is part of a California statewide effort for local civic action against hate and discrimination, which continues to threaten school campuses, neighborhoods, towns, and cities.
LA vs Hate will participate in several United Against Hate Week actions, including the statewide campaign press conference in Berkeley on November 13, partnering with the California Civil Rights Department, City of Berkeley, and Not In Our Town.
On November 13, the City of Santa Monica will collaborate with Right To Be to offer a virtual bystander intervention training for the community. On November 14, at the Museum of Tolerance, The Jewish Federation of Greater Los Angeles and Brotherhood Crusade.
The United Against Hate Week will take place from November 12th to November 18th. Communities across LA County are planning a range of activities, including webinars, social media events, screenings, art projects, community dialogues, and meditation gatherings. These initiatives aim to increase engagement across neighborhoods and support efforts to stand up against hate in communities.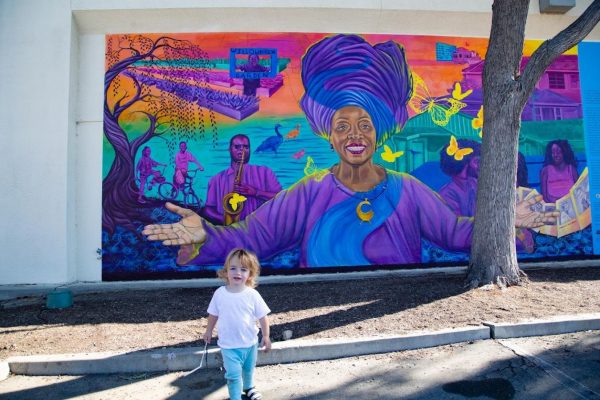 Charisse Bremond Weaver, President and CEO of Brotherhood Crusade, expressed the organization's honor in standing alongside LA vs Hate, Supervisor Holly J. Mitchell, and partners in unveiling the mural. She emphasized the mural's illustration of the beauty emerging from diverse voices coming together to spread a message of peace and understanding.
Karen Mack, CEO of LA Commons, emphasized the power of experiencing art and culture together, transcending differences and finding common ground. She referred to the murals as powerful touchstones providing beauty, inspiration, and meaning, energizing communities for United Against Hate Week.
Reginald Johnson, founder of Willowbrook Inclusion Network, highlighted the added value of arts and culture, specifically visual art in the form of murals, to the community. He called for the replication and scaling of the coalition that worked on the project to enhance historic preservation projects that help communities understand their past, present, and future.
As the final mural unveiling of the Summer of Solidarity program, LA vs Hate welcomed back the artists of the other four community murals to discuss their work created for the Jewish, LGBTQ+, Latiné, and Indigenous communities of LA County. The series aims to remind residents of the County's hate reporting system, where anyone can report an act of hate and receive free and confidential support by calling 2-1-1 or filing a report online at www.LAvsHate.org.
LA vs Hate, led by the LA County Commission on Human Relations, operates as a community-centered system supporting all residents and communities targeted for hate acts in Los Angeles County. The program partners with community organizations across all five County districts, forming a diverse coalition committed to preventing and responding to hate.
The goals of the LA vs Hate System include addressing the normalization of hate, building understanding about hate acts and reporting mechanisms, and supporting individuals and communities in their healing from the trauma of hate. By tracking and reporting hate incidents, the program ensures appropriate resource allocation and fosters the creation of respectful and resilient communities. Victims of hate are encouraged to report incidents by calling 2-1-1.
LA vs Hate employs various strategies in its prevention and response efforts, including art, healing interventions, bystander training, outreach and training for law enforcement, public school resourcing, and a pilot program for small businesses impacted by hate.
Related:
Contacting 211 LA is free, confidential, and accessible in 140 languages. As a public non-profit organization, 211 LA contracts with the County of Los Angeles to provide county-wide information and referral services, delivering case management resources to victims of hate. Victims who fear reporting to law enforcement are encouraged to report to 211 LA, ensuring their report can be anonymous.