250,000 COVID cases over past 7 days, unvaccinated at extreme risk
"While the small decreases in daily cases numbers, hospitalizations and test positivity are hopeful signs- we will need to remain cautious"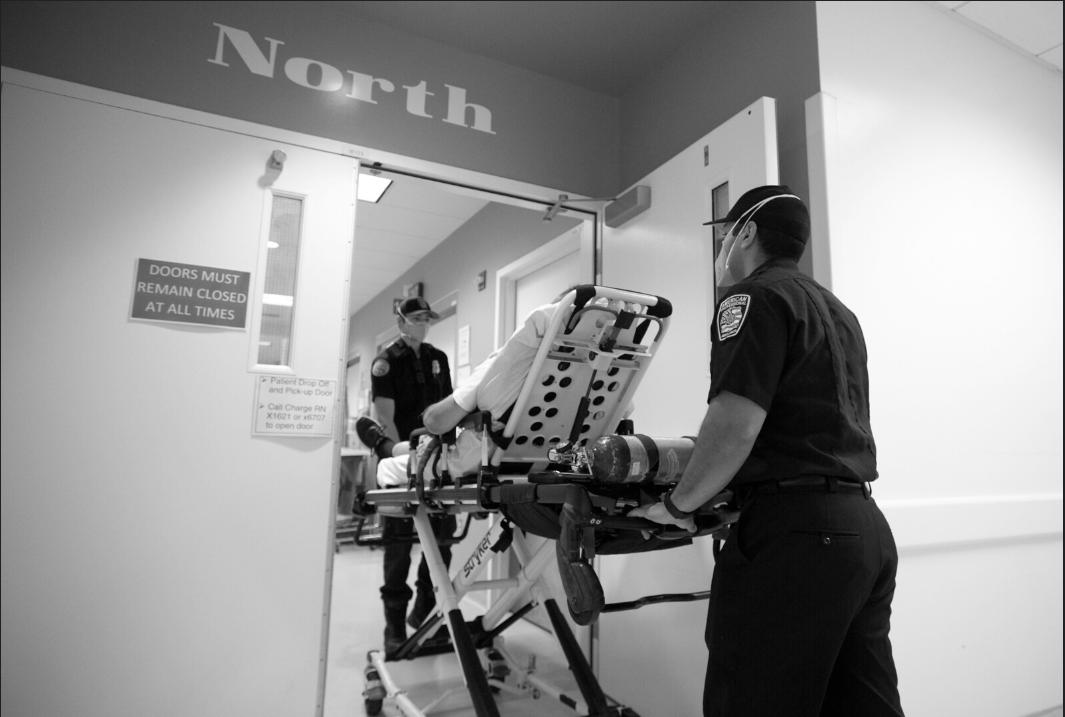 LOS ANGELES – The Los Angeles County Department of Public Health released the latest data on COVID-19 Saturday that noted the County continues seeing high rates of transmission with more than 250,000 confirmed COVID-19 cases over the past 7 days, down from the 291,000 cases reported for the previous 7 days.
"While the small decreases in our daily cases numbers, hospitalizations and test positivity are hopeful signs that the spread of Omicron is declining, we will need to remain cautious these next few weeks while transmission remains at the highest levels we have ever seen," said Dr. Barbara Ferrer, Director of Public Health. "With an average of 35,000 new cases identified each day, it is very easy for any one of us to encounter an infected person during the week. Avoiding crowds, keeping distance, wearing a high-quality mask, and washing our hands add layers of protection that can help each of us stay safe while also shielding essential workers during the surge."
The latest data on COVID-19:
39,117 new COVID-19 cases (2,467,797 cases to date)
72 new deaths due to COVID-19 (28,417 deaths to date)
4,698 people currently hospitalized with COVID-19
More than 10,848,000 individuals tested; 21% of people tested positive to date
Faces of the COVID19 pandemic
UPDATED, Monday January 24. KTLA reported that 40-year-old Christian Cabrera died from complications due to COVID. (See below)
KTLA reported on a West Hollywood resident Friday, Christian Cabrera, a 40-year-old father who was rushed to the emergency room last week, when he began struggling to breathe. Cabrera, who is not vaccinated and his condition has only gotten worse with pneumonia in both lungs "He keeps saying, 'please keep take care of my son,'" his brother, Jino Cabrera told KTLA. "He knows he might not make it. He might die in there."
According to KTLA, Cabrera's lungs are now weak, making it difficult for him to speak. But he was able to send his brother a text message from his hospital bed in Sherman Oaks late Thursday.
"I can't breathe again," the message read. "I really regret not getting my vaccine, if I can do it all over again I would do it in a heartbeat to save my life. I'm fighting for my life here and I wish I have gotten vaccinated."
Angelenos who were both vaccinated and boosted are 25 times less likely to end up in the ICU than unvaccinated people, according to the county health department.
"If you are fighting an enemy that is relentless, I think it's vitally important to give your body every chance possible to get better because that's what getting yourself vaccinated and boosted will do," Dr. Thomas Yadegar, medical director of the ICU at Providence Cedars Sinai Tarzana Medical Center, told KTLA.
On Thursday, the County Department of Public Health confirmed 102 new COVID-19 deaths — the highest number reported in a single day since March 2021.
About 90% of those deaths were among residents who became ill with COVID-19 after Dec. 24, officials said.
Countywide, COVID-19 patients account for about 30% of those in the county's intensive care units.
"Let's not fool ourselves by not recognizing the danger presented by the Omicron variant which is capable of spreading with lightning speed and causing serious illness among our most vulnerable residents," L.A. County Health Director Barbara Ferrer said in a statement Tuesday.
The family announced Christian Cabrera's passing on an Instagram post on Saturday.
"He touched so many people's lives because was a very loving, kind, generous, caring person with a beautiful heart and soul," the post read. "Christian was always the one to make people laugh and bring joy into a lot of peoples' lives… He's always there for his family and friends whenever they need him."
LA Mayor Garcetti volunteers at Project Angel Food's Thanksgiving
For many of the celebrities joining Project Angel Food's Thanksgiving Day volunteers the day was about sharing the experience with family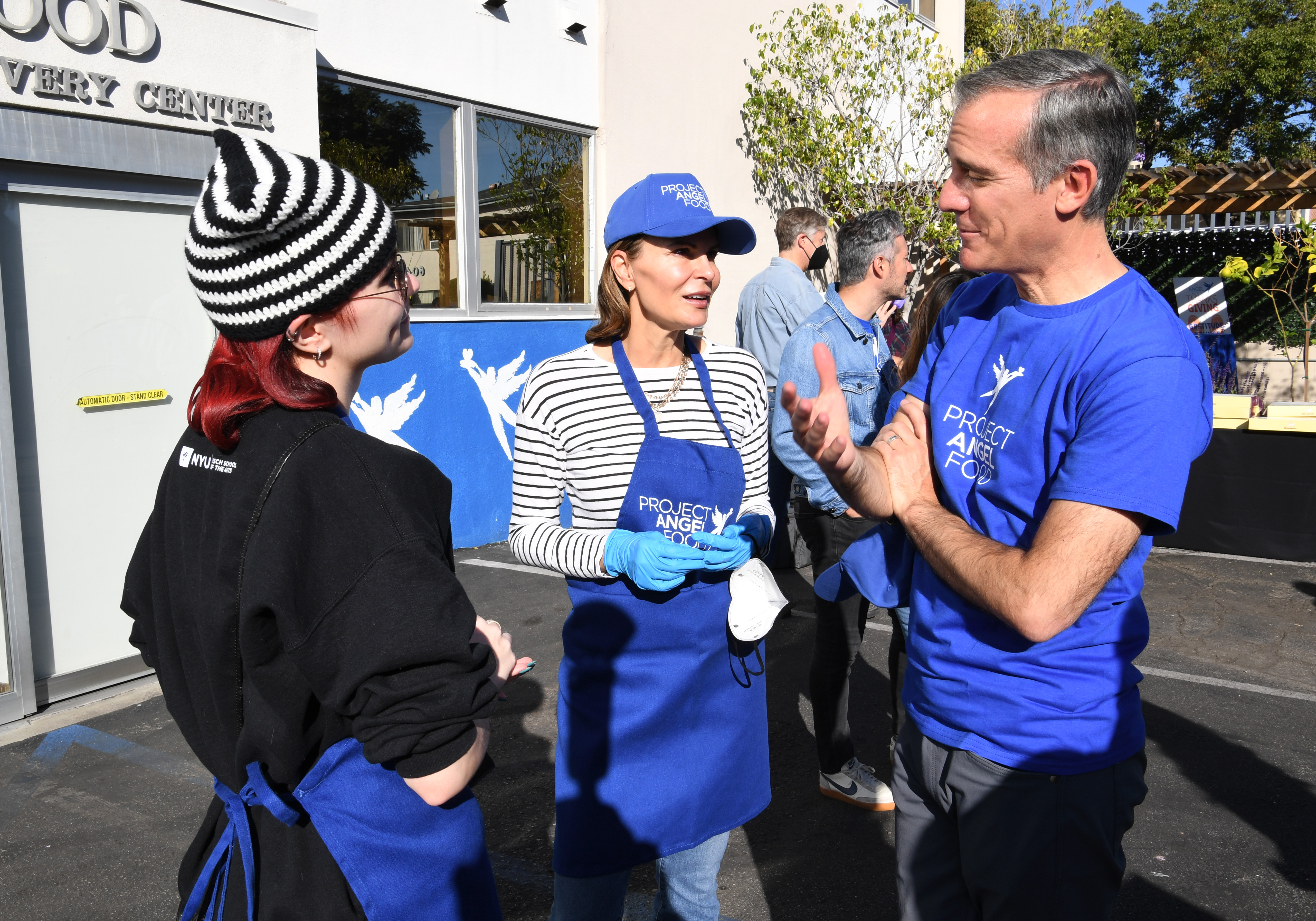 LOS ANGELES – In the early morning hours of Thanksgiving Day, Mayor Eric Garcetti joined Project Angel Food CEO Richard Ayoub, celebrity supporters and 225 volunteers and staff to prepare and deliver 7,400 meals on Thanksgiving Day to seriously ill and housing insecure people throughout 4,700 square miles of L.A. County.
"Mayor Eric Garcetti epitomizes what it is to be part of a community and lift one another through compassion and service. As he rolled up his sleeves and helped plate meals, he brought attention that while this is a day most of us are surrounded by people we love, we need to remember that some people don't have that," Project Angel Food CEO Richard Ayoub said. "He reminded us that no Angeleno should be alone and with a warm smile, a conversation and a meal, our volunteers can change the entire day for our clients, become angels in the City of Angels," Ayoub added.
For many of the celebrities joining Project Angel Food's Thanksgiving Day volunteer pool, the day was about sharing the experience with family. Volunteers included Lisa Rinna and husband Harry Hamlin; "Weird Al" Yankovic with his wife Suzanne and daughter Nina.
Also volunteering was Out actor and singer Cheyenne Jackson and husband Jason Landau with their twins Willow and Ethan. Jackson said the couple brought the children because, "I want to teach my kids to be grateful and thankful for everything that we have, and when you have the capability to give to other people, do it."
He also talked about the death of friend Leslie Jordan, a Project Angel Food supporter who died exactly one month earlier. "He was one of my best friends and it hit me really, really hard like so many people," he said.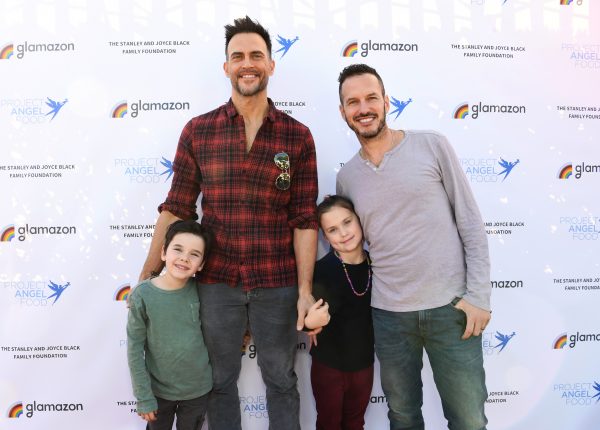 American Idol favorite Ava Maybee with her mother, and Melissa Rivers with son Cooper Endicott, continuing her mother Joan Rivers' legacy of volunteering on Thanksgiving.
Avatar: The Way of Water star Trinity Bliss brought her parents just weeks before the December 16 release of the highly anticipated film. "I'm so honored to work alongside so many people to bring a warm, delicious, tasty meal to people in need."
Of her much-anticipated film, Avatar: Way of Water, Trinity added, "Avatar was amazing, but I think Avatar: The Way of Water is going to be just so much more dramatic and be an experience people are going to need to experience in theaters."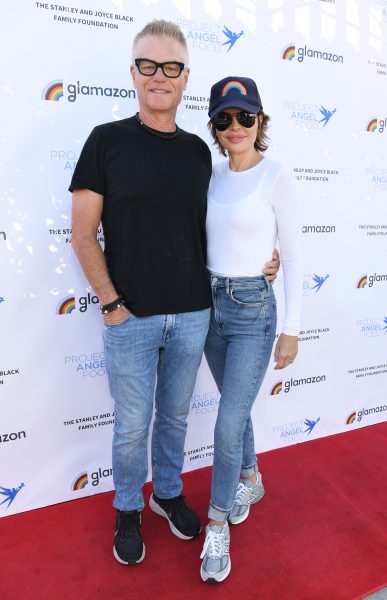 Lisa Rinna reflected on the fact that Project Angel Food is the primary source of food for most of its clients. "It's so important because that is going to be their only meal of the day." her husband Hamlin added, "to have the opportunity to give back is amazing."
Other celebrities included Eileen Davidson (RHOBH, Days of Our Lives), Peter Porte (Days of Our Lives), Juan Pablo Di Pace (DWTS, Fuller House), Olympian Tai Babilonia, Tim Bagley (Gracie & Frankie, Will & Grace), Michael Hitchcock (The Resort, Crazy Ex-Girlfriend), Lawrence Zarian (The Kelly Clarkson Show), Marc Malkin (Variety), James Wallington and Will Jardell (Amazing Race Season 32 winners), Romeo Escobar (Survivor 42 runner-up), and parenting author Donna Tetreault.
The 7,400 meals being delivered on Thanksgiving included 1,600 traditional turkey dinners to critically ill men, women, children and their caregivers, 5,600 Medically Tailored Meals and breakfasts regularly scheduled for Thursday delivery, and another 200 meals were provided to Project Angel Food community partner PATH for residents for two of PATH's Interim Housing and Permanent Supportive Housing sites.
Volunteers provided contactless "drive-by" pick-up of the meals which were then delivered to Project Angel Food clients. Traditional Thanksgiving dinners consisted of roasted turkey, root vegetables, stuffing, gravy, cranberry sauce and a slice of pumpkin cheesecake. Vegetarian meals were also provided.
The meal was sponsored by the Stanley and Joyce Black Family foundation with Glamazon (Amazon's affinity group for the LGBT+ community) sponsoring the volunteer event.
Project Angel Food CEO Richard Ayoub noted that Project Angel Food strives to end food insecurity and improve health outcomes of critically ill men, women and children in Los Angeles with Medically Tailored Meals, delivered with care and compassion.
Over 2,500 clients are fed daily. Project Angel Food delivers 1.3 million meals each year.