LA County Youth Commission, centering voices in mental health panel
Panel will be Youth Commissioners, mental health experts- DMH & UCLA Public Partnership for Wellbeing & community mental health advocates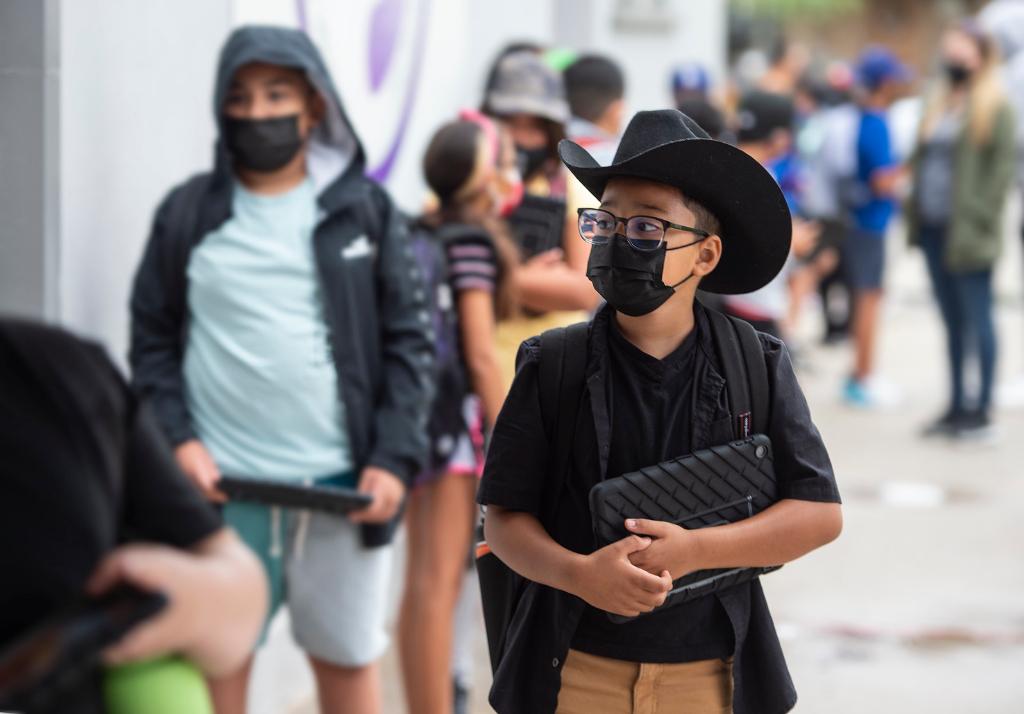 LOS ANGELES – Symptoms of depression and anxiety have doubled during the pandemic for youth across the country, according to the United States Surgeon General. During the past two years, 25 percent of youth experienced depressive symptoms and 20 percent experienced increased anxiety.
To help center youth voices in mental health reform and programming in Los Angeles County, The Youth Commission is hosting a "Centering Youth Voice in Mental Health" panel event, in partnership with the Board of Supervisors and the Los Angeles County Department of Mental Health.
The panel will consist of Youth Commissioners, mental health experts from the DMH + UCLA Public Partnership for Wellbeing, and community mental health advocates.
"Young people in LA County are resilient and strong. By seeking their feedback for improving mental health and wellbeing services across the County, we can help youth-serving organizations meet their needs and prevent future mental health crises," said Commissioner and panelist La'Toya Cooper who represents the Second District.
Youth, community members, agency partners, community-based organizations, philanthropy, and media partners are invited to join and learn more about how to center lived experience and youth voices while responding to the mental health crisis impacting youth in LA County.
Co-Sponsored by Fourth District Supervisor Janice Hahn's office, this event is in response to a 2004 Board Motion and is designed to center the voices of young people with lived experience, who are all too often left out of the design of programs meant to support them.
"It is imperative that when we consider a path forward in helping LA County's youth recover from the pandemic, we include them in building solutions. By convening mental health leaders and advocates, the Youth Commission is helping return authority to LA County's youth in healing their communities." said Hahn.
"The Department of Mental Health is deeply committed to the wellbeing of youth in LA County" said DMH Director Dr. Jonathan Sherin, M.D., Ph.D. "We are thrilled to partner with the Youth Commission, which is positioned to help amplify the voices of young people who have never had a proper platform for providing input to County systems. It is our belief that the Youth Commission will inspire new and more effective models of mental health care for young people in LA County."
"The issues facing youth are more complex than ever before. School closures, our ongoing reckoning with racial injustice present in our systems, and the negative impacts of social media, all represent challenges to youth wellbeing. We must collaborate on solutions that work for the youth we serve," said Dr. Tyrone Howard, an education expert and panelist from the DMH + UCLA Public Partnership for Wellbeing.
The Youth Commission welcomes suggestions for panelist questions from community members. If you would like to submit a question to the panel, please submit it to the Youth Commission Instagram page @lacounty_youthcommission by February 4.
When: Thursday, February 10th from 6 p.m. to 7:30 p.m. PST
View the event flyer and toolkit
How To Register and Join the Session:
Registration Link: https://www.surveymonkey.com/r/Y3LL3G3
Meeting Link: https://us02web.zoom.us/j/89214673705?pwd=WGlud3pZ NThkY2lXalkyb1VibFF4UT09
You can also RSVP by emailing [email protected] or calling 213-633-5599
Monterey Park grieves as investigators probe for a motive
As the community grieves the Langley Senior Center in Monterey Park has become a resource center for survivors and families of the victims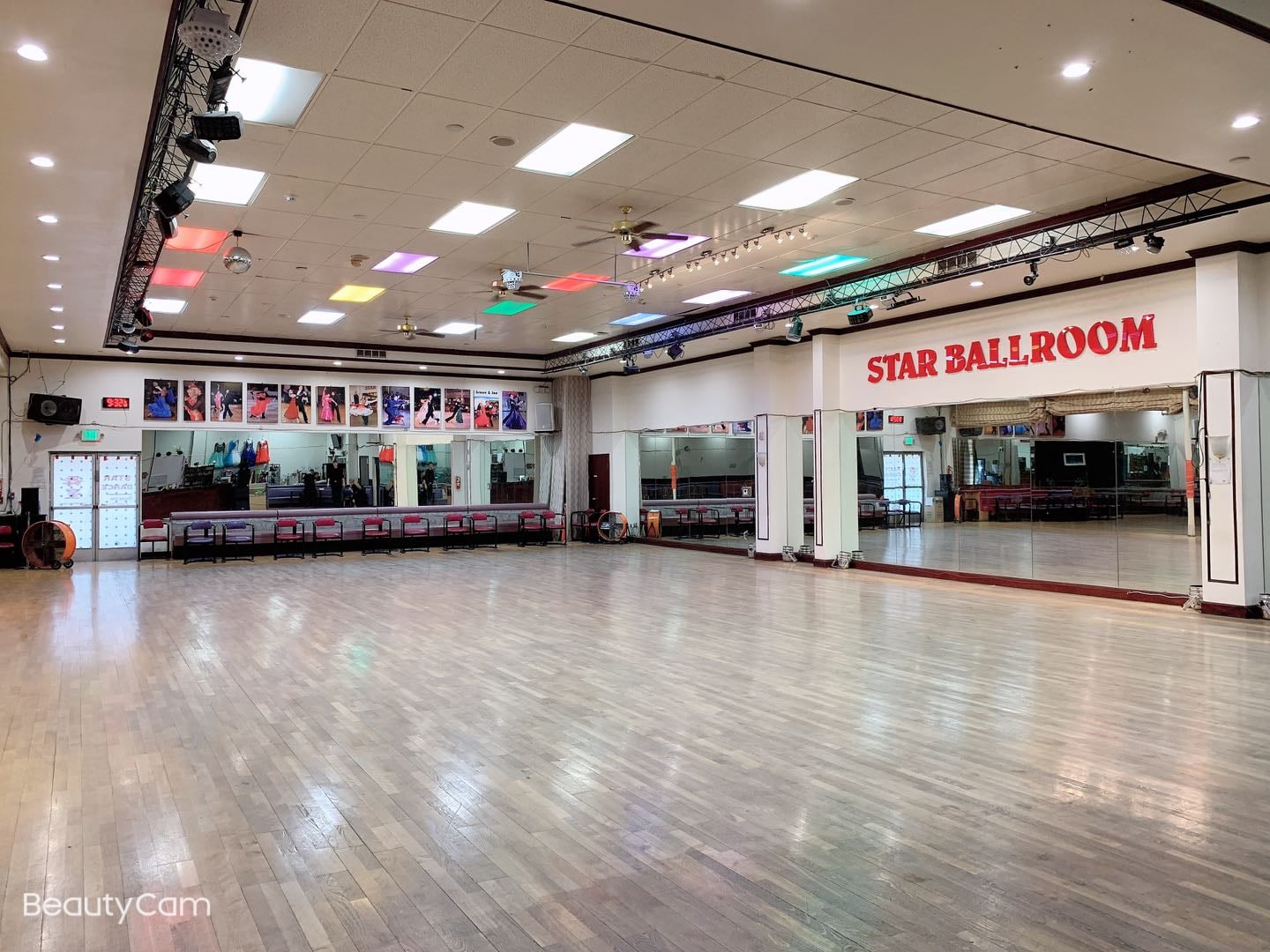 MONTEREY PARK, Calif. – As Monterey Park police and the Los Angeles County Sheriff's Department homicide investigators piece together the events of Saturday's massacre at the Star Ballroom on the eve of the Lunar New Year, the majority-Asian community is in deep grief.
UPDATE from the Los Angeles Times Monday:
The death toll in the Lunar New Year mass shooting in Monterey Park rose to 11 Monday, after one person who was injured in the massacre died at the hospital.
The first 10 victims were all in their 50s, 60s or 70s, according to the L.A. County coroner. Only two – My Nhan, 65, and Lilan Li, 63 – have been identified by name. No age or name was immediately given for the latest victim.
A spokesperson for the LA County Sheriff's Department told the Blade Monday that detectives are attempting to determine the motive that drove 72-year-old Huu Can Tran to kill 10 people and wound 10 others in the mass shooting at the Star Ballroom before traveling to the Lai Lai Ballroom in Alhambra. Tran was forcibly disarmed and fled in a White cargo van.
Tran was later found deceased from a self-inflicted gunshot would hours later after a stand-off with LASD and local police tactical units in Torrance.
Law enforcement sources said that the investigation is focused on Tran's prior interactions at two dance studios targeted and whether jealousy over a relationship was a possible motive stressing that the investigation is in its early stages. But detectives believe that Tran had frequented both clubs.
Speaking to reporters, Congresswoman Judy Chu who represents the area and is herself a former Mayor and City Councilmember of Monterey Park stated: "I still have questions in my mind, which is: What was the motive for this shooter? Did he have a mental illness? Was he a domestic violence abuser? How did he get these guns and was it through legal means or not?"
Brandon Tsay, 26, who helps run the Lai Lai dance hall with his family, spoke to ABC News' Robin Roberts in an interview Monday on "Good Morning America," telling her he heard the front door click close behind him.
He told Roberts that the gunman was "looking around the room" as if he was "looking for targets — people to harm."
"That's when I turned around and saw that there was an Asian man holding a gun. My first thought was I was going to die here, this is it."
"He started prepping the weapon and something came over me," Tsay said. "I realized I needed to get the weapon away from him. I needed to take this weapon, disarm him or else everybody would have died."
"When I got the courage, I lunged at him with both my hands, grabbed the weapon and we had a struggle," he added. "We struggled into the lobby, trying to get this gun away from each other. He was hitting me across the face, bashing the back of my head."
Tsay speaking with ABC News' Robin Roberts on "Good Morning America:"
As the community grieves the Langley Senior Center in Monterey Park has become a resource center for survivors and families of the victims. The American Red Cross, Los Angeles Mayor's Crisis Response Team and the Department of Mental Health are there to offer assistance. The center is located at 400 W Emerson Ave.
A GoFundMe has created a central page with all verified fundraising campaigns.