New GOP majority city council to repeal LGBTQ+ law in Pennsylvania
"I don't know of any reasons for repealing it other than a political move […] This issue should not be politicized"
CHAMBERSBURG – The council of this central Pennsylvania borough (town) will meet on Monday, January 24 for a likely vote to repeal an ordinance passed this last October that safeguards residents against discrimination based on their sexual orientation, ethnicity or gender identity.
Opposition to the ordinance is led by newly installed borough council president Allen Coffman, a Republican. In an interview with media outlet Penn Live Saturday, Coffman said, "All of us that ran in this election to be on council we think we got a mandate from the people," he said. "People we talked to when we were campaigning did not like this ordinance at all. I don't know what the vote will be, but I have a pretty good idea."
The political makeup of the council changed with the November municipal election, which ushered in a 7-3 Republican majority.
The ordinance, which extends protections against discrimination to gay, transgender or genderqueer people in employment, housing and public accommodations, was passed in October by the then-Democratic majority council, Penn Live reported.
"I don't know of any reasons for repealing it other than a political move," said Alice Elia, a Democrat and the former Chambersburg borough council president. "This issue should not be politicized. It's an issue of justice and having equal protection for everybody in our community. It shouldn't be a political or a Democratic or Republican issue. This should be something we are all concerned about."
Coffman told Penn Live that the ordinance serves no purpose and is redundant. He points out that Pennsylvania's Human Relations Commission handles discrimination complaints from residents across the state.
"There are no penalties, no fines," he said. "There's nothing that the ordinance can make someone do. The most they can hope for is that the committee request the two parties to sit down with a counselor or mediator and talk about it. Quite frankly there is nothing that compels them to. There's no teeth in this."
Penn Live's Ivey DeJesus noted if Chambersburg succeeds in repealing the ordinance, it would mark the first time an LGBTQ inclusive law is revoked in Pennsylvania. To date, 70 municipalities have ratified such ordinances.
The Commonwealth of Pennsylvania is one of the 27 states in the nation that have no explicit statewide laws protecting people from discrimination on the basis of sexual orientation or gender identity in employment, housing and public accommodations.
Central Pa. borough poised to become first to repeal LGBTQ protections https://t.co/ZFpDOfRivw

— PennLive.com (@PennLive) January 22, 2022
Moms for Liberty chapter in Philadelphia has sex offender leader
Moms for Liberty chapter faith-based outreach coordinator and a local pastor is also a convicted sex offender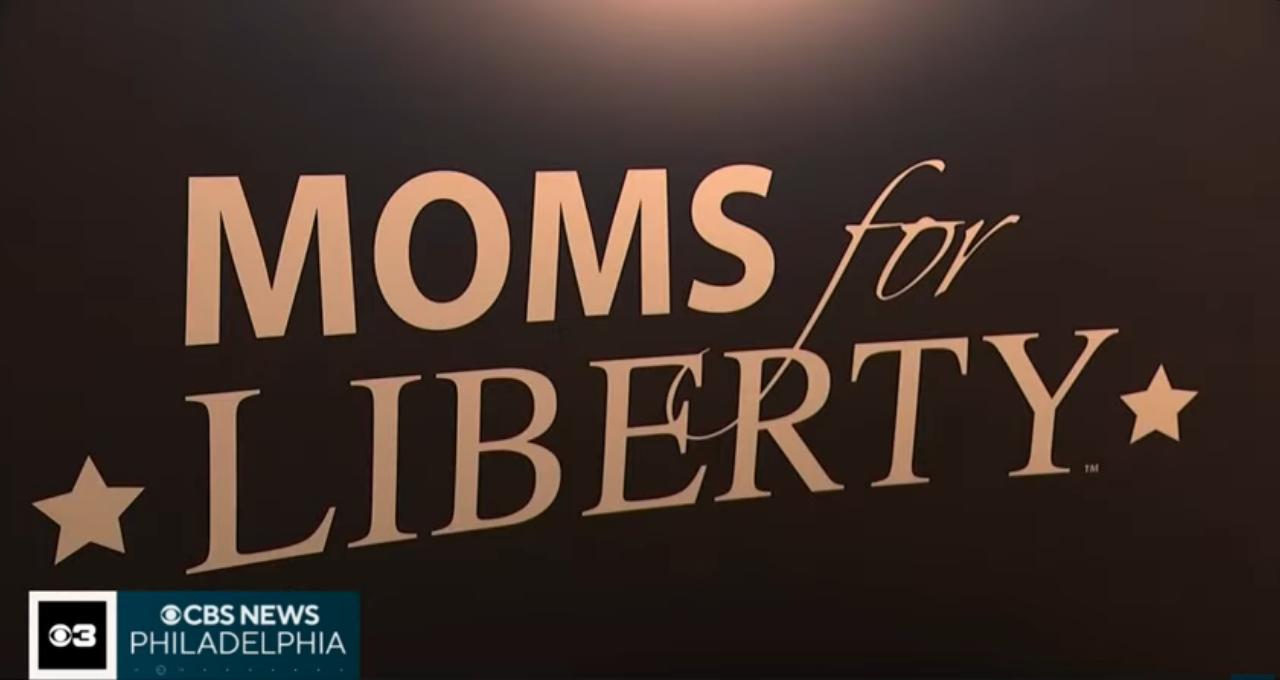 PHILADELPHIA, Penn. – As first reported by The Philadelphia Inquirer, the Moms for Liberty Philadelphia chapter's faith-based outreach coordinator and a local pastor is also a convicted sex offender stemming from a 2012 felony conviction for aggravated sexual abuse of a 14-year-old boy in Illinois.
According to court records obtained by The Inquirer, Phillip Fisher Jr. was living in Chicago at the time. In a statement to the The Inquirer, Fisher insists that he did nothing wrong, despite pleading guilty to one of 12 counts filed against him after an investigation by the Chicago Police Department.
Fisher, currently the pastor at the Center of Universal Divinity in Olney, and works with Moms for Liberty connecting the Philadelphia chapter with other local faith leaders in a campaign to expand the group's influence.
The Inquirer also reported that a Moms for Liberty national spokesperson did not respond to a request for comment about Fisher's criminal history.
Sheila Armstrong, another Republican ward leader who chairs the local Moms for Liberty chapter, said she was also surprised. She said Fisher has been active in community outreach events with local and federal law enforcement, and she expressed concern that children were sometimes part of that.
Armstrong was astounded to hear about Fisher's criminal pastbecause she had just received from the state Department of Human Services on Thursday a "child abuse history certification" in Fisher's name so that he could volunteer for an upcoming Christmas Party for an autism nonprofit that she operates.
That certificate said "no records exist" in the state's database listing Fisher "as a perpetrator of an indicated or founded report of child abuse."
The 'faith-based' leader for Philly's Moms for Liberty chapter is a registered sex offender https://t.co/WZETWuLvQm

— Philadelphia Inquirer Politics (@PoliticsINQ) November 20, 2023
Moms for Liberty spouts overt hate against the LGBTQ community, regularly targeting trans individuals. The group's official Twitter page quoted an article in March claiming that The Trevor Project — the world's largest suicide prevention and crisis intervention organization for LGBTQ youth — "is actively grooming children into a trans identity." As recently as June 13, Moms for Liberty described the increase of young people identifying as trans as a "transgender contagion" and encourage parents to "fight" it.
The organization has advocated for the removal of select books with LGBTQ themes, describing the basis for removal as "sexually explicit" content — all while partnering with transphobic publishers to place right-wing propaganda in public school libraries. One chapter even filed a public records request asking for a list of "LGBTQ" book titles from the school library.