Pennsylvania borough revokes protections for its LGBTQ+ citizens
The Republican-majority Chambersburg Borough Council made good on its promise repealing the ordinance in the 7-3 vote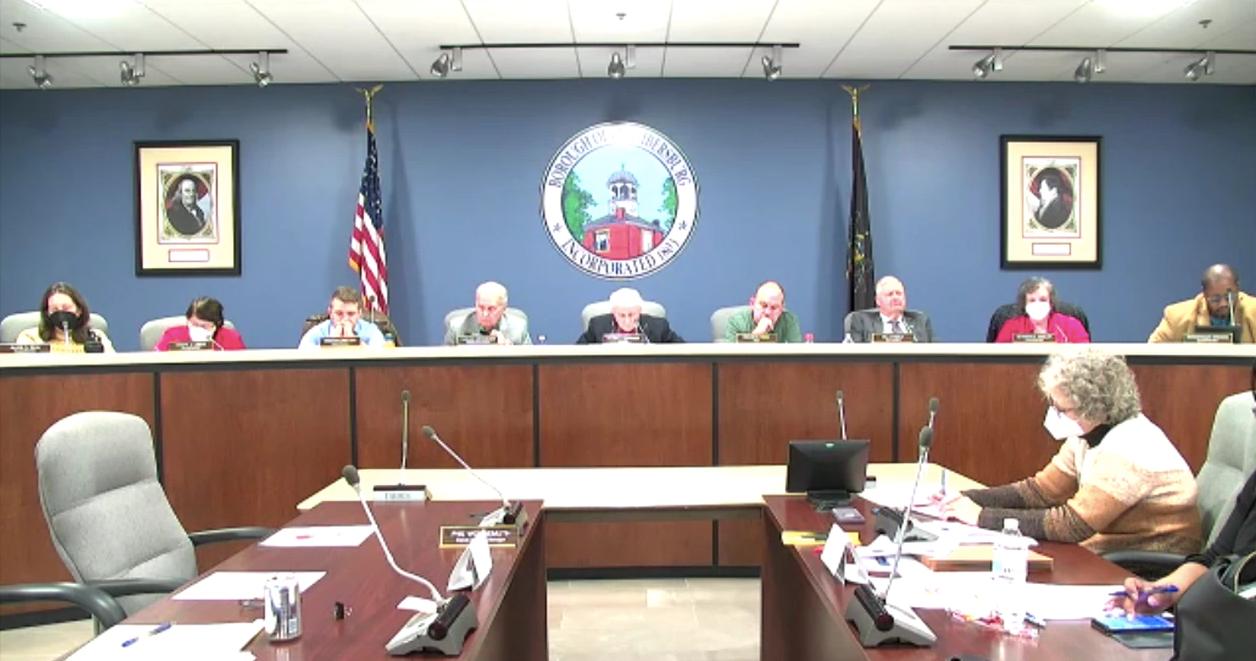 CHAMBERSBURG – The council of this central Pennsylvania borough (town) met on Monday, and voted to repeal an ordinance passed this last October that safeguards residents against discrimination based on their sexual orientation, ethnicity or gender identity.
The Republican-majority Chambersburg Borough Council made good on its promise repealing the ordinance in the 7-3 vote, citing a litany of reasons.
Opposition to the ordinance was led by newly installed borough council president Allen Coffman, a Republican.
Coffman told Penn Live prior to the vote this past week that the ordinance serves no purpose and is redundant. He points out that Pennsylvania's Human Relations Commission handles discrimination complaints from residents across the state.
"There are no penalties, no fines," he said. "There's nothing that the ordinance can make someone do. The most they can hope for is that the committee request the two parties to sit down with a counselor or mediator and talk about it. Quite frankly there is nothing that compels them to. There's no teeth in this."
"We are a very diverse community," said council vice president Bill Everly, a lifelong resident. "For that reason I don't understand why we need to have special protections for people. I think by creating special protections for people we open the door for other protections for other people. I think we need to come together and not divide us. I think this would divide us."
"I don't know of any reasons for repealing it other than a political move," said Alice Elia, a Democrat and the former Chambersburg borough council president. "This issue should not be politicized. It's an issue of justice and having equal protection for everybody in our community. It shouldn't be a political or a Democratic or Republican issue. This should be something we are all concerned about."
For more than three hours, council heard the impassioned pleas from scores of borough residents, overwhelmingly speaking out in support for the ordinance. Only a few borough residents spoke in favor of repeal, Penn Live reported.
Some visibly overcome with emotion, resident after resident implored council members to keep intact the ordinance citing a litany of personal challenges faced as members of the LGBTQ community, while others spoke about the stain on the reputation of the borough if repealed.
"It feels like we are going backwards," said Kierstin Stockum, a borough resident. "This is just protecting somebody. Why would we not want that as a community? A repeal says we not welcoming to anybody whether LGBTQ or not. It's saying we discriminate here. Why would we want to send that message?"
Dawn Abraham, a high school teacher and cosponsor of the gay-straight alliance, noted that the LGBTQ population at Chambersburg High School had grown exponentially in recent years.
"Kids are reporting being bullied, being pushed down the stairs, barked at and called multiple expletives," she said. "By pulling support for this you are showing our community that you don't support the school children in the community."
The Commonwealth of Pennsylvania is one of the 27 states in the nation that have no explicit statewide laws protecting people from discrimination on the basis of sexual orientation or gender identity in employment, housing and public accommodations.
Republican-led Chambersburg becomes first Pa. town to revoke LGBTQ inclusive law. https://t.co/Aky6mDRFnw

— Ivey DeJesus (@iveydejesus) January 25, 2022
Teachers told to deadname or misgender students in Pennsylvania
U.S. Office of Civil Rights recognizes a school's policy or practice of refusing to use a transgender student's pronouns violates Title IX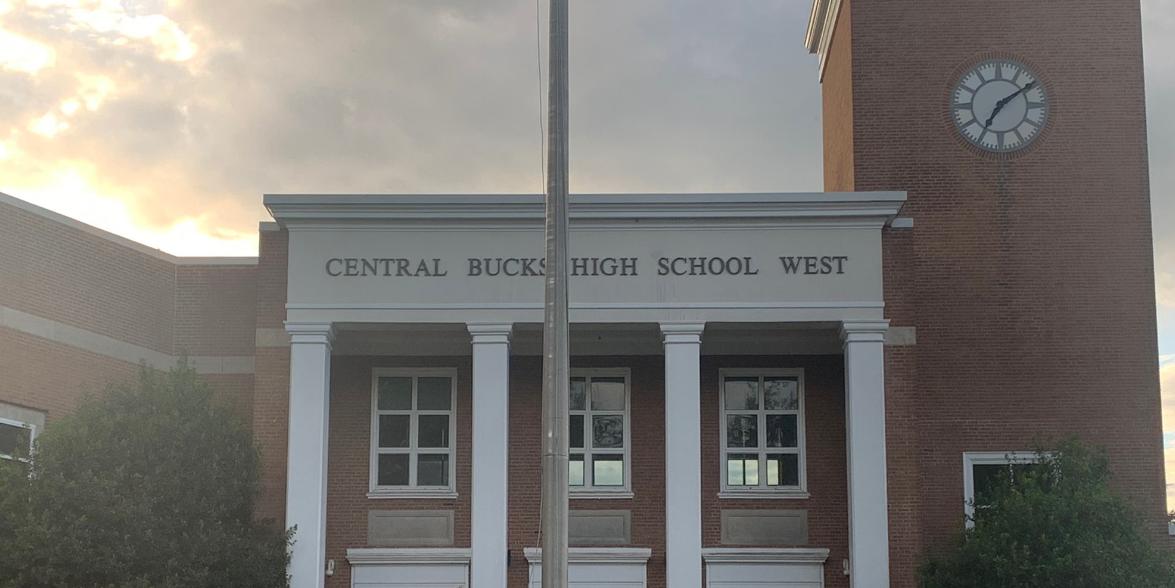 DOYLESTOWN, Pa.  Teachers at Central Bucks West High School in Bucks County say they were told by administrators to not use a student's preferred name or pronoun if it does not match with the information in the school's database. 
The new policy known as the "Gender Identification Procedure" introduced at a faculty meeting six days into the school year, prohibits staff and faculty from using a student's chosen gender identity by administrators who also told them they have to follow parents' or guardians' wishes if they differ from a student's.
Philadelphia's local PBS and NPR outlet WHYY News reported that the new policy has received pushback from teachers including Becky Cartee-Haring, who has taught English at Central Bucks West for 16 years.
"A lot of us are distraught," she told WHYY adding, "I physically felt sick in that meeting, listening to an administrator basically argue that we were going to protect ourselves by outing children … it's heart wrenching … It's just cruel."
"What the children wanted was completely irrelevant," said David Klein, who has been teaching social studies at Central Bucks West for 26 years.
Klein said he's not going to follow the new procedure.
"There's no way I'm hurting a kid. Hell no. I cannot be complicit in harming children," Klein said, raising his voice. "And I said this in the meeting … this is the most at-risk marginalized group of students, they need our support more than anyone else. No! Kid says, 'Call me Tony,' I'm calling them Tony!"
Being forced to misgender or deadname a student is unacceptable to some of the teachers including Klein at Central Bucks West.
Klein said even if he faces a parent who does not want their child to be called a name that the child prefers, he will continue to prioritize the student.
"My job is to educate your kids, to prepare them for the future, to make them feel safe, period. That's my calling. Pardon me," Klein told WHYY choking up. "I'm calling you Tony because you need to feel safe in my classroom. How else are you going to learn? And if they want to fire me, that's their business."
Two Legal groups say this new policy may run the risk of putting the school district 'legal hot water.' The ACLU of Pennsylvania's legal director Vic Walczak warned "That right does not exist, at least not in the way that these parents are trying to claim it does," referring to the impetus behind the new policy by some parents who had pushed for it.
WHYY also reported that Kristina Moon, senior staff attorney at the Education Law Center, pointed out that federal courts have recognized "a student's right to privacy in their sexual orientation and gender identity, including with respect to their family members."
"Persistently and purposely misgendering students … can also be considered harassment that violates both federal anti-discrimination laws and the 14th Amendment to the U.S. Constitution," Walczak added. "It potentially is going to get the school district into legal hot water."
Moon said the U.S. Office of Civil Rights has also recognized that a school's policy or practice of refusing to use a transgender student's pronouns violates Title IX and equal protection rights.