Hot new comic Karinda Dobbins is going to make you Black & Blue
Even if your day to day world is not one of bug killings, pets, lesbian weddings and psycho showers, this one is for you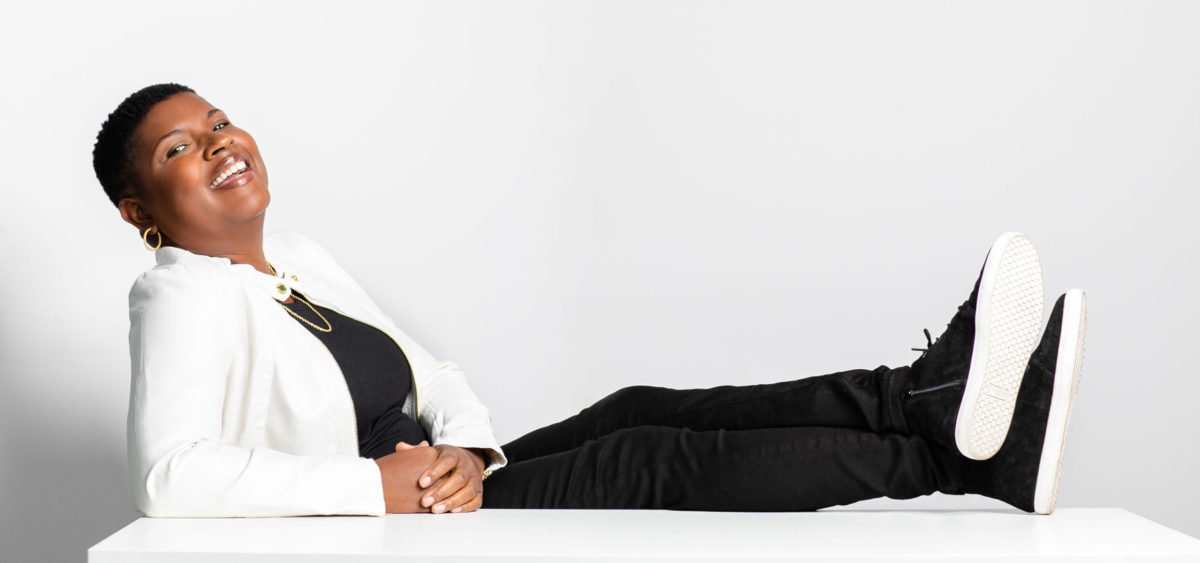 HOLLYWOOD – The world gets funnier on February 4th. That is the day that Blonde Medicine releases Black and Blue, the debut comedy album from Karinda Dobbins.
If you have not heard of the Bay Area comedian, you may not be alone, but the who's-who of the comedy world thinks you should, and you will. Wanda Sykes sings her praises. SFist named her one of the "13 San Francisco Stand Up Comedians to Go See Now". Bitch Media called her one of the "Six Female Comedians You Don't Know Yet—But Should."
She is getting around. She has opened for a pack of A listers. "It is inspiring," she says. Big names she has opened for include W. Kamau Bell, Trevor Noah, Gina Yashere, Michelle Wolf, and Dave Chappelle. "I'm not on Tik Tok yet," she tells me when we sat down for an episode of my podcast Rated LGBT Radio. "Everybody is telling me I should be. But I haven't gotten around to that yet. "
There are lots of issues on which Karinda could get angry. She grew up in a militantly political family. She has done benefits to fight rape, she has done benefits to fight gun violence. But she is pretty mellow and has earned the nick name "Cool Breeze". She does not get mad, she gets funny.
Gina Yashere advised her on how to navigate the industry as a black woman. "We are kind of held to a different standard. Being funny and being prepared. Always be on time. We can't slack off like white guys. We always have to have our ducks in a row." Karinda is not entering the scene kicking and punching, she is cool breeze all the way.
Karinda was born in Detroit and grew up making her family laugh. She acknowledges that being funny in a living room is not the same thing as breaking up an audience from a stage.  After coming to California, starting a career in bio tech, having a child, then coming out as lesbian, being a comedian still was not on her radar. "It was never a dream to do stand up- It was not something I aspired to do."  
Her girlfriend coerced her into it. "My girlfriend asked me that if she found an open mic, would I go. I said yes, because I thought she never would find one. She found one."
Karinda now has 40 to 50 notebooks filled with jokes. "I would love to do a sitcom playing a black woman in bio-tech. There were so many funny and cringy moments I could write about. I have the characters, the office, it's hilarious and ready set go. I don't think there has ever been a show about a black person in tech. It would be hilarious."
Karinda is fearless in her material and does not bend to the fear of any perception of a "cancel culture' threatening comedians in the present environment. "I don't think it's true. There has always been things that comedians have said that people don't like. So they just don't go see that comedian. People don't like a comic, they don't like what they say, or how they say it, but I have yet to see one cancelled in comedy for anything they say. Even Louis CK has a show out now. I don't think 'cancel culture' is a thing. I have yet to see it. If you don't like a comic, don't support them."
On her album, she has a lot of material about pets. It is not that she does not like pets, even though, true, she herself does not have one. "I don't like what people do WITH pets," she confesses to me. "They do things with them that they just should not be doing. They have clothes on them… which is HIGHLY unnecessary. I'm like, your pet can't make sense of that. It's pet abuse. They have fur. I mean, what are you doing putting a wool jacket on them?"
The album was recorded in a quick window between Covid shut downs, over the course of two nights in front of live audiences. On it, she talks about topics that range from Hollywood type casting, to Harriet Tubman, to the "joys of lesbian weddings." On the latter, she asks me, "Have you been to a lesbian wedding?? Lesbians in general like things outdoors, and that includes weddings. I'm not that kind of lesbian." Her disdain for things outdoors continues into sets that include her talents for killing bugs, to a black woman delving into the adventure world on a track called "Hiking While Black." Then there is praise, or rather guidance, for the shower in the movie Psycho. You'll just have to hear it.
Blonde Medicine releases Black and Blue on February 4th. Even if your day to day world is not one of bug killings, pets, lesbian weddings and psycho showers, this one is for you. Let a cool breeze carry you to an earful of laughter.
Blonde Medicine is a record label and production company based out of the San Francisco Bay Area. With roots in comedy and music production, they aim to help Artists make great art, no matter what form it may take. Their genre-spanning releases can be found at blondemedicine.com and www.blondemedicine.com/bm073-black-blue .
Follow Karinda on https://karindadobbins.com/ .Pre-order Black and Blue here: https://music.apple.com/album/id/1603346065
********************
Listen to the show:
********************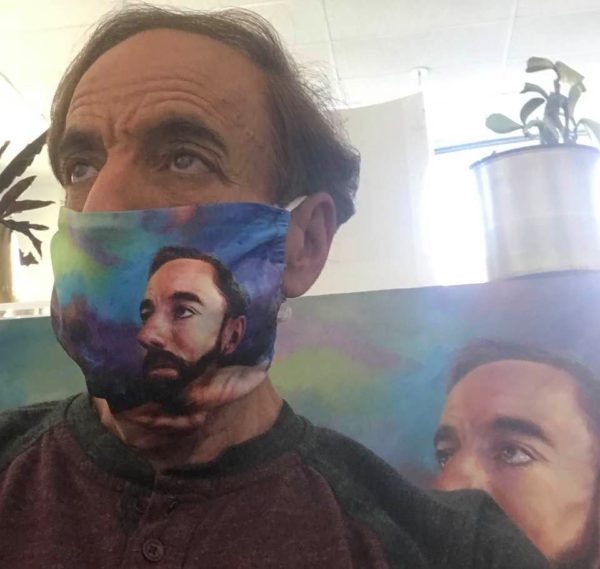 Rob Watson is the host of RATED LGBT RADIO, a national podcast and he's one of the founders of the evolequals.com.
A gay dad, business man, community activist and a blogger/writer, Watson is a contributor to the Los Angeles Blade covering entertainment, film, television, and culture with occasional politics tossed in.
********************
DTLA Proud 2022 kicks off, healthcare orgs will vax for monkeypox
This year the festival will be held at Grand Park also for the first time, the DTLA PROUD Festival will be free for all ages to attend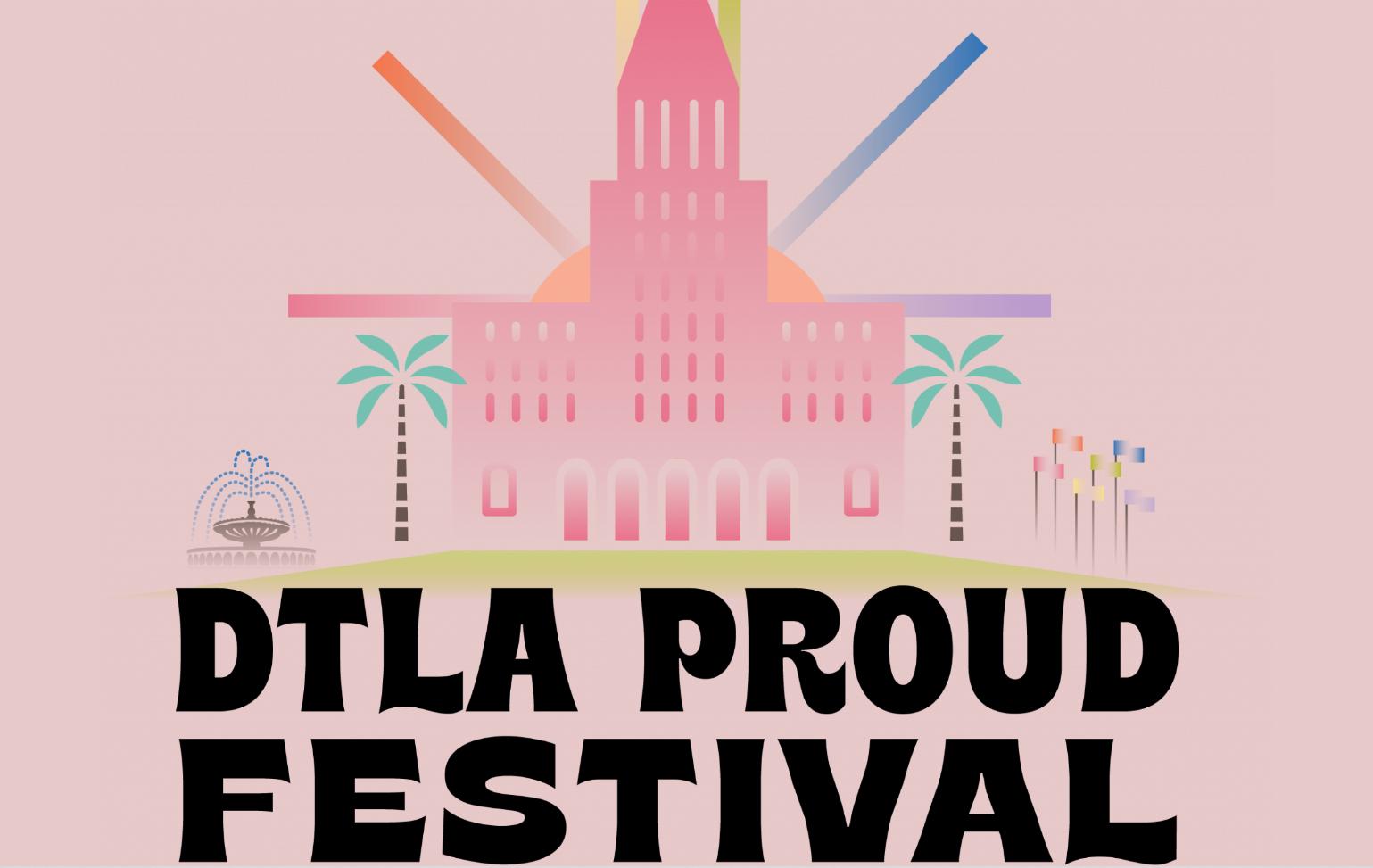 LOS ANGELES – DTLA Proud returns this year with the festival celebrating the culture, history, and diversity of the growing LGBTQ+ community in Downtown Los Angeles.
In addition to DTLA Proud activities, this Saturday August 27, and Sunday August 28, St. John's Community Health, John Wesley Health Centers, Kedran Health Center, and Mens Health Foundation will be on hand with thousands of MPX vaccines to offer eligible Los Angeles community members.
This year the festival will be held at Grand Park after five years at neighboring park, Pershing Square and also for the first time, the DTLA PROUD Festival will be free for all ages to attend.
Three blocks of Grand Park will feature curated programming; with special intention and effort on segments of the community that often go underrepresented. DTLA organizers are introducing a new shared space for parents and queer families and will also feature programming for people of color, trans, non-binary and femme communities.
The theme this year is "We are here, we are queer, and we aren't going anywhere!" and organizers want to emphasize that their fight is not over emphasizing that their mission is to create safe spaces and experiences to celebrate queer love and representation.
On Saturday August 27, St. John's Community Health, John Wesley Health Centers, Kedran Health Center, and Mens Health Foundation will host a press conference highlighting their joint effort to vaccinate and educate Los Angeles residents about the monkeypox virus (MPX) with speakers will including Jim Mangia, president and CEO of St. John's Community Health, Dr. Jerry Abraham, Vaccine Director for Kedran Health and Dr. Tony Mills, CEO of The Men's Health Foundation.
MPX vaccinations will take place at Grant Park on Saturday and Sunday, from 12 to 6:30 pm, Grant Park, 230-240 N. Hill Street.