18-year-old Out YouTuber, TikTok creator & entertainer celebrates first year
"I told myself for a long time, I was like, 'One day, if I have someone to come out with, then I will come out"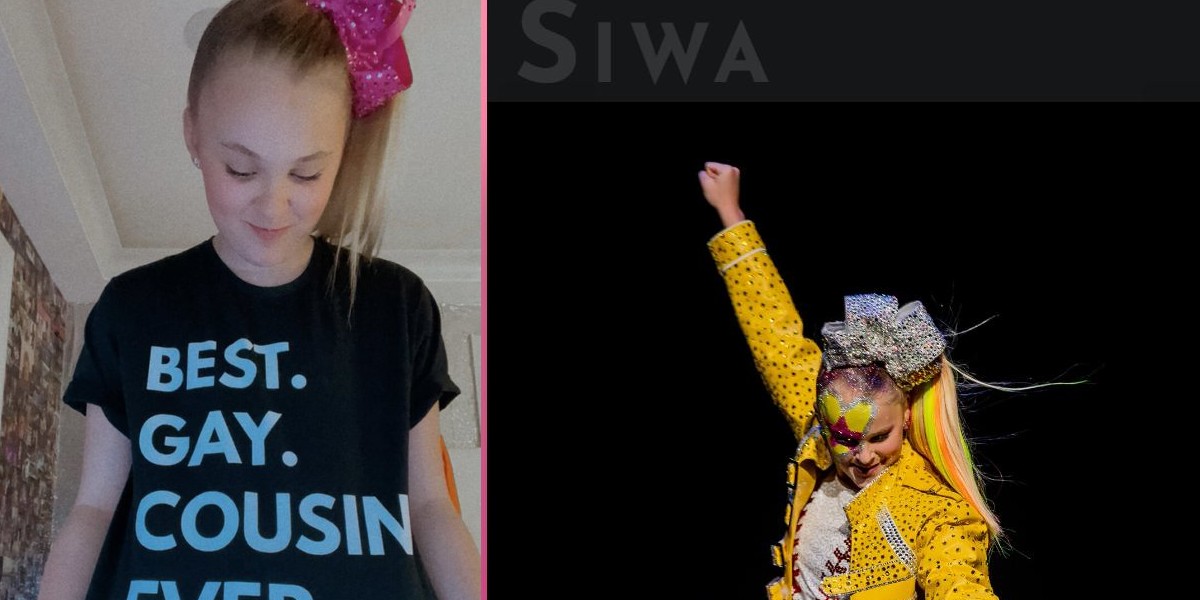 LOS ANGELES –  JoJo Siwa marked her first year of being an Out member of the LGBTQ+ community this past weekend in a series of photos and posts on her Instagram reflecting on the personal milestone achieved.
"🏳️‍🌈In the last 365 days I've felt more love than ever. A year ago today I posted this picture and shared with the world that I was gay🌈 I get asked a lot "was coming out scary for you"… and the answer is yes of course, anything that's different about you is scary, however… it's what makes me… me. so I had no fear with sharing it with the world❤️ I also get asked a lot "your demographic is so young are you worried about telling kids your gay"…. Truthfully I feel like I was put on this earth to be a role model for kids, and letting all the kids of the world know that loving everyone for who they are no matter what is something that I will always believe in and always share❤️ please never forget that no matter who you are, what you look like, who you LOVE that you are absolutely perfect. thank you for showing me the most love throughout this year and throughout my entire life. I love you all❤️🙏🏼🏳️‍🌈" Siwa posted.
In an interview with Entertainment Weekly she said that she was inspired to reveal the truth about her sexuality earlier this year after falling in love with girlfriend Kylie Prew.
"I knew since I was little that I was never straight, I knew that. But I also was never like, 'Oh, I'm gay,'" said Siwa.
She added, "I told myself for a long time, I was like, 'One day, if I have someone to come out with, then I will come out."
Marvel Comics unveils trans mutant character for Pride issue
Queer fans of Marvel will have an additional reason to celebrate during Pride. The publishing empire will introduce a trans mutant character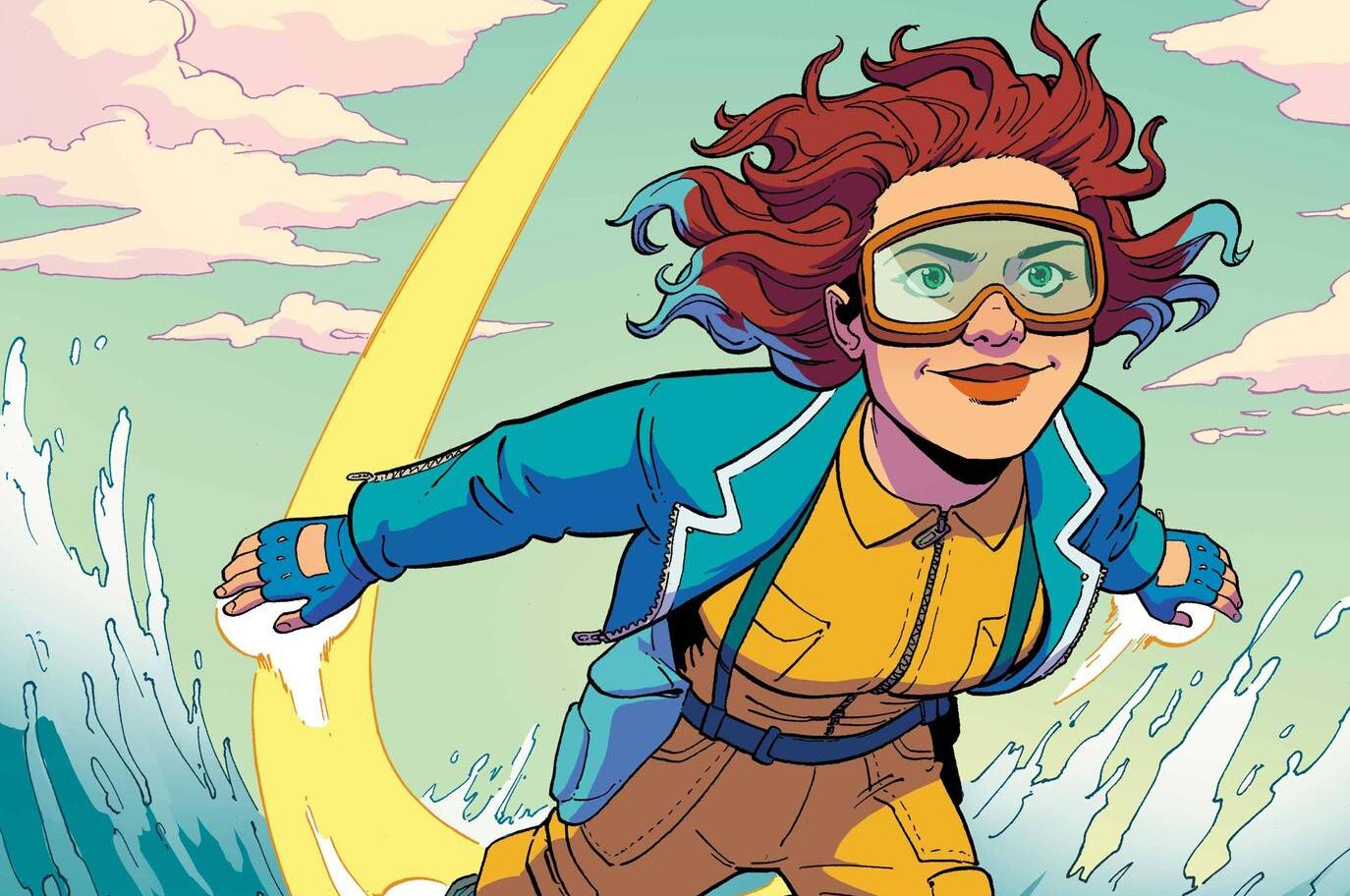 NEW YORK – Queer fans of Marvel Comics will have an additional reason to celebrate during Pride month. The publishing empire will introduce a trans mutant character (read into that as you will) named Shela Sexton, whose superhero incarnation is Escapade, in Marvel Voices: Pride #1, which will be available in June. 
The jumpsuit-clad Escapade will be able to instantly switch locations and trade physical or abstract attributes with other people, including their possessions, powers, and skills. Still, there are complications. She is able to maintain her powers for just a few hours and has to be within seven feet of her target. Plus, there's every opportunity for things to go wrong.
Don't worry that Sexton will be lonely. The character will also have a very close friend named Morgan Red, whose pronoun is apparently they. Red is also a fellow trans mutant, and the duo have a genetically engineered flying turtle Hibbert. Together, the three will embark on a mission that takes them from floating party barges to the mutant nation-state of Krakoa.
Writer Charlie Jane Anders, who co-created the new character with artists Ro Stein and Ted Brandt, gave an interview to Marvel, in which she describes Shela as someone she'd love to hang out with and "a total goofball" with "a super strong sense of justice" and "a profound loyalty to her friends."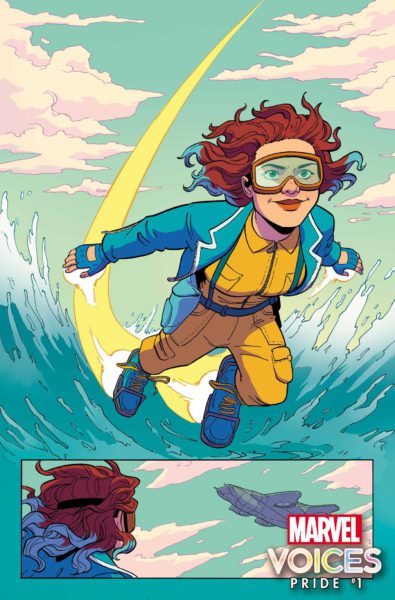 Anders also expressed the importance of Shela/Escapade's chosen family. "Plus, I wanted Shela to have a really strong relationship that she could be anchored to," she says. "I spent a lot of time thinking about Morgan, and how they and Shela had grown up together. I eventually arrived at the thing where Morgan was there for Shela when she was first transitioning, and the two of them kind of supported each other through their transitions when they were kids.
The writer expounded on reasons the LGBTQ+ community will likely relate to the character. "I think that Shela has experienced some rejection because of her transness, but she's also found an amazing community that supports her and lifts her up, and this has changed how she thinks about being a hero for sure," Anders shares. "She wants to be there for everybody who's been left behind, and she wants to help people feel like they can belong and be seen and loved. That was something I really hope everyone reading this comic, especially young trans people, take away from it."
Brandt notes that the arrival of Sexton/Escapade couldn't be better than Pride month in an age when basic civil rights are being stripped from Americans. "Now more than ever, we need a hero like Shela Sexton for people to look up to," he says. "It was a real honor and a privilege to be a part of her creation process!"
Vlogger StanChris; Who will be my online boyfriend? The Winner!
Twenty-something StanChris has been building his YouTube channel by vlogging about the ordinary everyday experiences of his life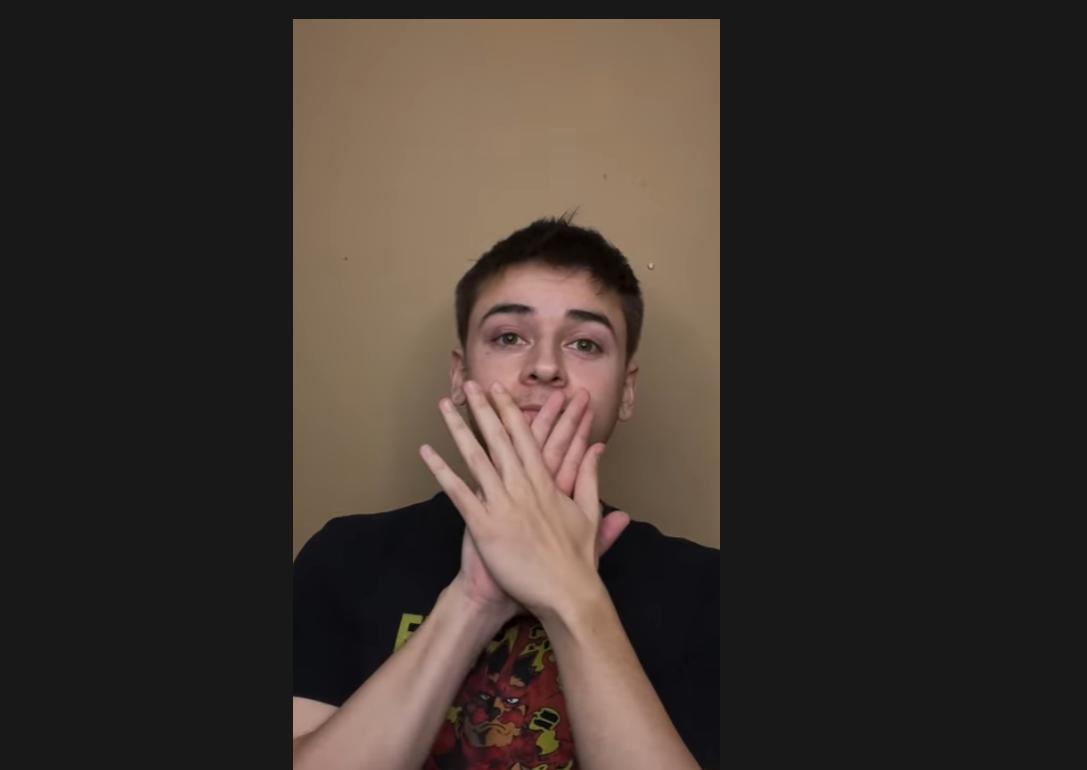 Vlogger StanChris; Who will be my online boyfriend? The Finale
Twenty-something StanChris has been building his YouTube channel by vlogging about the ordinary everyday experiences of his life