Spotify announces changes as artists pull their music over COVID lies
"[…] Spotify is spreading fake information about vaccines potentially causing death to those who believe the disinformation"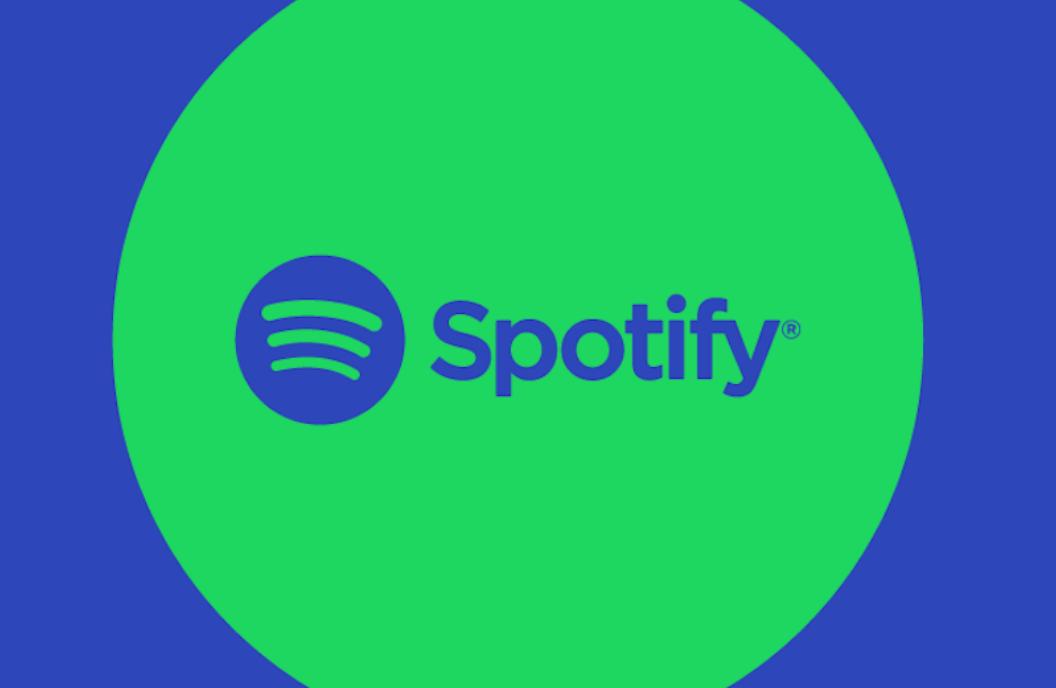 NEW YORK – The founder and CEO of the Swedish audio streaming and media services provider Spotify, Daniel Ek, announced Sunday that the platform was making changes in the wake of recording artists Neil Young, Joni Mitchell and Nils Lofgren pulling their music.
Young and the others are outraged over the steady stream of misinformation and outright fabrications about vaccines that Joe Rogan has spread on his right-wing extremist podcast The Joe Rogan Experience which is featured on Spotify.
Neil Young sent letter to his management team and record label demanding that they remove his music from Spotify, Rolling Stone reported.
"They can have [Joe] Rogan or Young," Neil Young wrote in a letter to his manager and label, "Not both." Young demands Spotify remove his music over "false information about vaccines" https://t.co/f1u4bDAu1L

— Rolling Stone (@RollingStone) January 24, 2022
"I am doing this because Spotify is spreading fake information about vaccines – potentially causing death to those who believe the disinformation being spread by them," he wrote. "Please act on this immediately today and keep me informed of the time schedule."
"I want you to let Spotify know immediately TODAY that I want all my music off their platform," he continued. "They can have [Joe] Rogan or Young. Not both."
In December Rolling Stone noted, 270 doctors, physicians, and science educators signed an open letter asking Spotify to stop spreading Rogan's baseless claims.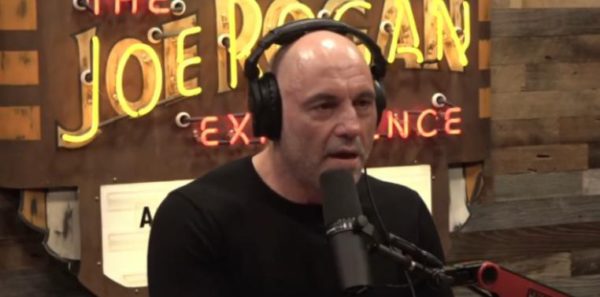 Two days later after the letter was made public, Spotify began removing Young's music from its catalog.
On Friday, singer Joni Mitchell said she was looking to have her music removed from Spotify in solidarity with Young. The next day, Bruce Springsteen band member Nils Lofgren posted a message to Young's website saying "27 years of my music [has been] taken off Spotify." He added that he was hopeful labels owning his earlier music would remove it as well.
In response Sunday, Spotify's CEO wrote; "Personally, there are plenty of individuals and views on Spotify that I disagree with strongly. We know we have a critical role to play in supporting creator expression while balancing it with the safety of our users. In that role, it is important to me that we don't take on the position of being content censor while also making sure that there are rules in place and consequences for those who violate them."
Ek also wrote: "Based on the feedback over the last several weeks, it's become clear to me that we have an obligation to do more to provide balance and access to widely-accepted information from the medical and scientific communities guiding us through this unprecedented time. These issues are incredibly complex. We've heard you – especially those from the medical and scientific communities – and are taking the following steps:"
Today we are publishing our long-standing Platform Rules. These policies were developed by our internal team in concert with a number of outside experts and are updated regularly to reflect the changing safety landscape. These are rules of the road to guide all of our creators—from those we work with exclusively to those whose work is shared across multiple platforms. You can now find them on our newsroom, and they'll live permanently on the main Spotify website. They are being localized into various languages to help our users understand how Spotify assesses all content on our platform.
We are working to add a content advisory to any podcast episode that includes a discussion about COVID-19. This advisory will direct listeners to our dedicated COVID-19 Hub, a resource that provides easy access to data-driven facts, up-to-date information as shared by scientists, physicians, academics and public health authorities around the world, as well as links to trusted sources. This new effort to combat misinformation will roll out to countries around the world in the coming days. To our knowledge, this content advisory is the first of its kind by a major podcast platform.
We will also begin testing ways to highlight our Platform Rules in our creator and publisher tools to raise awareness around what's acceptable and help creators understand their accountability for the content they post on our platform. This is in addition to the terms that creators and publishers agree to governing their use of our services.
In the aftermath of Neil Young, Joni Mitchell and Nils Lofgren pulling their music from Spotify, the streaming service has announced plans to add a "content advisory" warning to any podcasts that feature discussion about Covid-19 https://t.co/GmId1uj8Ej

— Rolling Stone (@RollingStone) January 30, 2022
Among Spotify's posted rules is one saying content promoting dangerous false or deceptive medical information that can cause offline harm or poses a direct threat to public health is not allowed. This, the rules explain, includes, but may not be limited to:
asserting that AIDS, COVID-19, cancer or other serious life threatening diseases are a hoax or not real
encouraging the consumption of bleach products to cure various illnesses and diseases
promoting or suggesting that vaccines approved by local health authorities are designed to cause death
encouraging people to purposely get infected with COVID-19 in order to build immunity to it (e.g. promoting or hosting "coronavirus parties")
Those who break the rules could have their content removed from Spotify, while "repeated or egregious violations" could result in accounts being suspended or terminated.
UPDATED:
In an Instagram video posted Sunday, hours after Spotify announced plans to fight the spread of pandemic misinformation, Rogan apologized to the streaming service and said he'll do more research before allowing COVID quacks onto his podcast show in the future, The Daily Beast reported.
The host said he'll "try harder to get people with differing opinions on" and "do my best to make sure I've researched these topics."
He then admitted: "Often times I have no idea what I'm gonna talk about until I sit down and talk to people… I am gonna do my best in the future to balance things out."
TikTok video of Cody Conner, a Virginia Beach dad, is going viral
"I'm here to tell you that if your love makes somebody not want to be alive, it's not love. That's not love"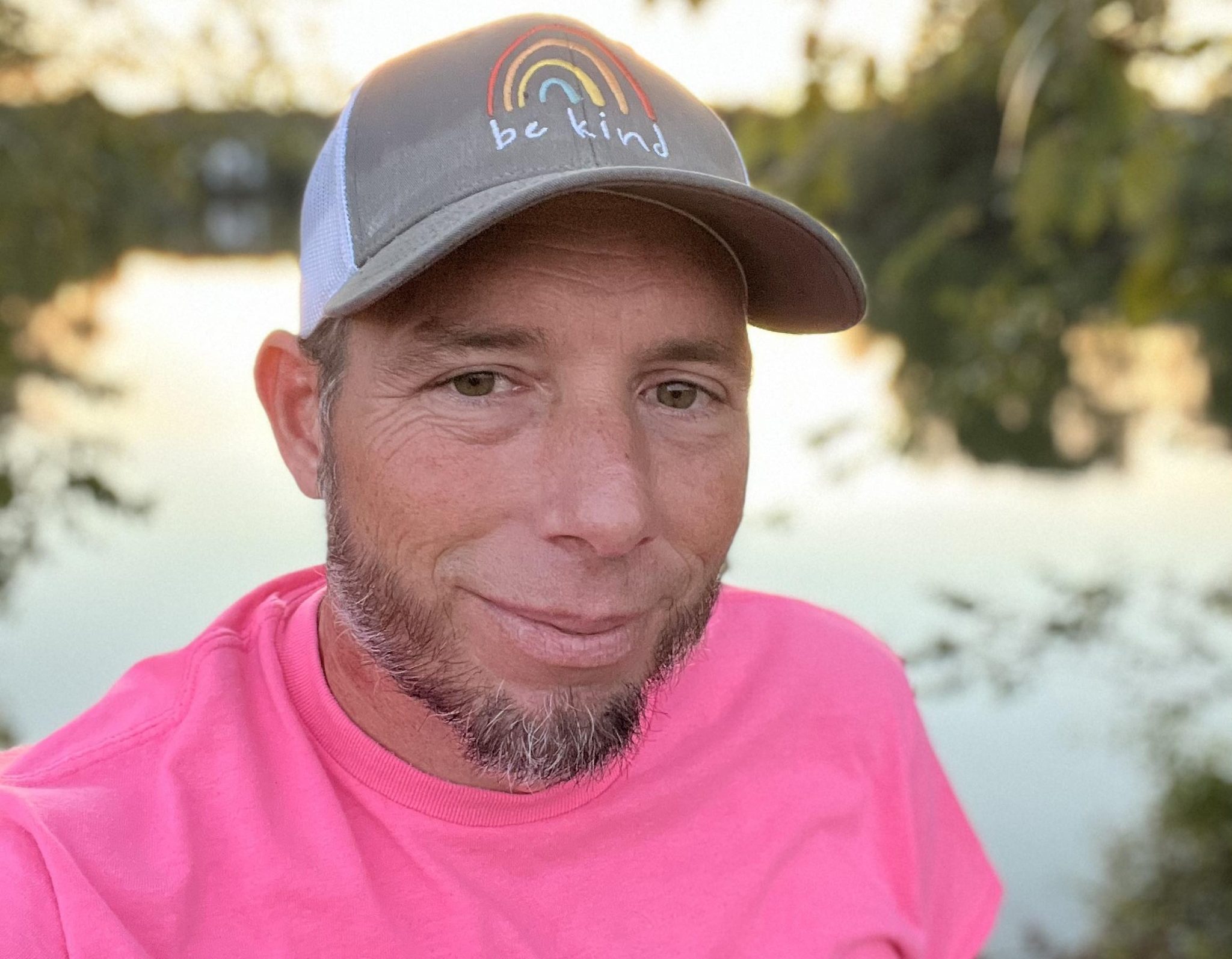 VIRGINIA BEACH, Va, – Cody Conner, a father of three kids gave a passionate speech supporting LGBTQ+ kids during the Virginia Beach City Public Schools' board meeting last month that was uploaded as a TikTok video that has since gone viral.
Conner excoriated the board for considering implementation of Republican Virginia Governor Glenn Youngkin's anti-trans school policies.
"You are never going to find a right way to do the wrong thing and Governor Youngkin's policies are wrong," Conner told the board.
"Never in history have the good guys been the segregationist group pushing to legislate identity," he said. "Never in history have the good guys been closely connected with and supported by hate groups like the Proud Boys. And the good guys don't put Hitler quotes for inspiration on the front of their newsletters. News flash: they're the bad guys. They're the bad guys supporting bad policy. And if you support the same bad policy, guess what? You're one of the bad guys too."
"When you look around and see only the wrong people supporting what you're doing, you're doing the wrong thing." Now you've heard some speakers come up here and say how they love these kids but won't accept them. I'm here to tell you that if your love makes somebody not want to be alive, it's not love. That's not love.
"Some of you are going to get up here and say 'it's the law.' Well, I remind you that slavery and segregation used to be the law here in Virginia."
"I just knew I couldn't standby and do nothing, just let it happen and hope everything worked out ok and I also wanted to make sure my kid knew that I would stand up for them," Conner explains as he begins to tear up. "My big job as a parent is not to tell my children who they are, it's not to make the decisions for them, it's not to live their life or decide what their life is going to be, but to show them the best way I know how to walk through this world."
According to PRIDE journalist Ariel Messman-Rucker, Conner moved his family to Virginia Beach right before Youngkin's policies passed and he worries about the future of his 13-year-old trans daughter who is now in the 8th grade. The family moved from rural Virginia to Virginia Beach so that their kid, who came out as trans a year ago, would be in a school system that would be supportive, but that all changed because of Youngkin.
The 42-year-old father told PRIDE he's a quiet person and might not have made the choice to speak up if not for his kids.
Virginia's Department of Education at the direction of the Governor has set out "model policies" for public schools that require students to use the bathroom and sports team that matches their sex at birth.
The policies require written instruction from parents for a student to use names or gender pronouns that differ from the official record, meaning that teacher can deadname students—refer to them by their prior name—if paperwork isn't filled out by the parents and it requires the school to inform parents if a student is questioning their identity, according to 13 News Now.
LGBTQ+ rights activists including Equality Virginia have stated these policies will be especially detrimental to LGBTQ+ students who come from conservative non-affirming homes.
The Virginia Beach School Board in a 9-1 vote approved an updated policy for transgender and nonbinary students.
The new policy will require teachers to use pronouns and names that are on official record with exceptions for nicknames commonly associated with the student's legal name. If a student requests anything else, teachers will be required to report it to the parents. Students must also use bathrooms and participate in sports teams that correspond to their assigned sex.