New TikTok policy targets transphobia, conversion therapy
"We hope our recent feature enabling people to add their pronouns will encourage respectful and inclusive dialogue on our platform"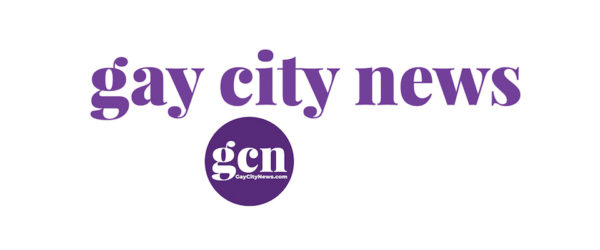 By Matt Tracy | CULVER CITY, Ca. – The social media giant TikTok is taking a more direct stand against hate with a new policy explicitly banning deadnaming, misgendering, misogyny, and the promotion of conversion therapy.
"Though these ideologies have long been prohibited on TikTok, we've heard from creators and civil society organizations that it's important to be explicit in our Community Guidelines," Cormac Keenan, TikTok's head of trust and safety, said in a news release on February 8. "On top of this, we hope our recent feature enabling people to add their pronouns will encourage respectful and inclusive dialogue on our platform."
The new policy is also coming with a crackdown on content promoting eating disorders. The social media platform says it already works to combat content surrounding eating disorders, but now that effort is being "broadened."
"We're making this change, in consultation with eating disorders experts, researchers, and physicians, as we understand that people can struggle with unhealthy eating patterns and behavior without having an eating disorder diagnosis," Keenan added. "Our aim is to acknowledge more symptoms, such as over-exercise or short-term fasting, that are frequently under-recognized signs of a potential problem."
GLAAD, a national LGBTQ media monitoring group, and UltraViolet, a national gender justice advocacy organization, said they encouraged TikTok to amend the policy. Both groups praised the changes.
"When anti-transgender actions like misgendering or deadnaming, or the promotion of so-called 'conversion therapy,' occur on platforms like TikTok, they create an unsafe environment for LGBTQ people online and too often lead to real world harm," Sarah Kate Ellis, GLAAD's president and CEO, said in a written statement. "TikTok's move to expressly prohibit this harmful content in its Community Guidelines and to adopt recommendations made in GLAAD's 2021 Social Media Safety Index raises the standard for LGBTQ safety online and sends a message that other platforms which claim to prioritize LGBTQ safety should follow suit with substantive actions like these."
Bridget Todd, UltraViolet's communications director, said TikTok "became a little safer for women, girls, LGBQ, and trans people today."
"We applaud TikTok for responding effectively to our recommendations and implementing them into an updated, more protective user policy," Todd added. "Even so, it's clear social media platforms have a long way to go across the board."
TikTok and other platforms were grilled by the Senate Subcommittee on Consumer Protection, Product Safety, and Data Security last year in a hearing that brought teenage mental health issues to the fore.
The push to hold social platforms accountable has coincided with a campaign by GLAAD and UltraViolet to issue recommendations to social media companies regarding how to improve platforms and avoid discrimination. That effort, which included encouraging an expansion of the definition of hate speech and enforcing anti-harassment policies, drew support from 75 organizations, such as Planned Parenthood Federation of America, Asian Americans in Action, Equality Labs, and Innovation Ohio.
At the same time, social media monitoring efforts have also elevated the issue of sex workers' rights online. SESTA/FOSTA, which passed in 2018 with bipartisan backing, created exceptions in Section 230 of the 1996 Communications Decency Act, which had kept providers of computer services from being held responsible for users' actions on their platforms.
That prompted many sites to shut down due to concern that the law would target the sites serving as hubs for sex workers. Many have complained that SESTA/FOSTA has forced many sex workers off the web and, instead of vetting clients online, end up in unsafe environments where they are vulnerable to attacks.
*********************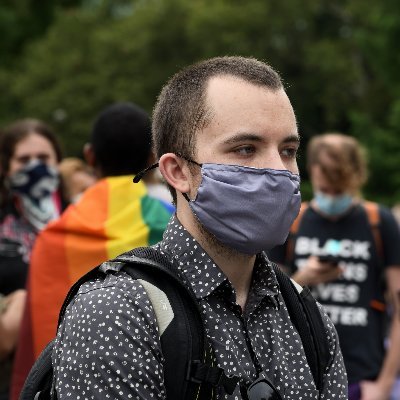 Matt Tracy is Gay City News' editor-in-chief.
*********************
The preceding piece was previously published by Gay City News and is republished by permission.
How rise of school surveillance software affects LGBTQ students
"Should students who identify as LGBTQ be identified from monitoring software, and potentially be disciplined or punished?"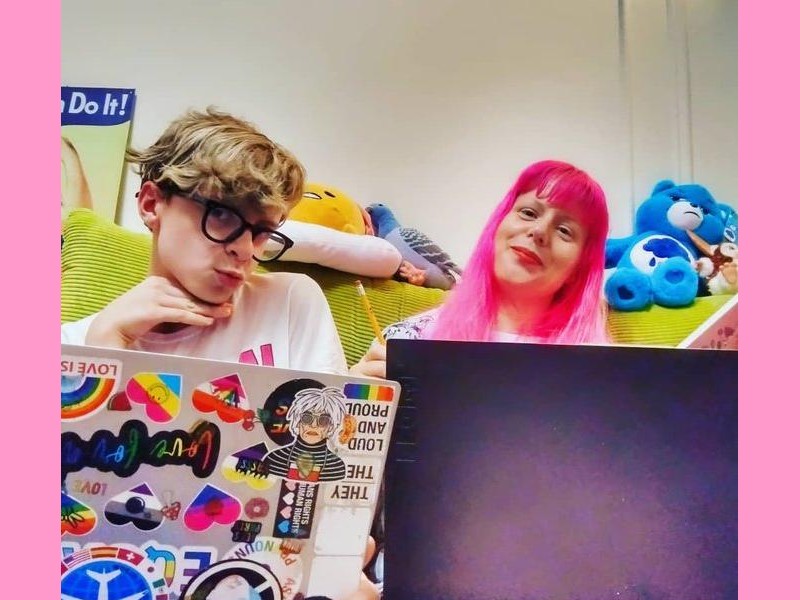 By Anne Wen | NEW YORK CITY – During the pandemic, 15-year-old Desmond Napoles looked up the definition of sexuality out of personal interest on their school-issued tablet. The New York City sophomore did not realize at the time that school administrators and teachers could be alerted to the search.
As schools increasingly monitor students' online activities, LGBTQ students find themselves at particular risk. The tracking can "out" queer students because the software can notify school officials or law enforcement officers of searches related to sexuality and other topics. And it can make it harder for LGBTQ students, in particular, to access sexual health information online.
The increase in district-issued devices during the COVID-19 pandemic has exacerbated worries among some queer students, who now feel they are constantly watched by their schools at home and school.
"When you realize that you're being tracked and you looked up something already, it's pretty stressful," said Napoles. The New York City Department of Education did not respond to questions from Youth Today about its use of monitoring software. But the district signed a contract with tracking software company GoGuardian in 2021, according to Bloomberg.
"UNINTENDED BUT HARMFUL CONSEQUENCES"
Eighty-nine percent of teachers surveyed in a spring 2022 Center for Democracy & Technology poll said their school monitors student activity on school-issued or personal devices.
Desmond Napoles (Photo by Aaron Williams)
"When you realize that you're being tracked and you looked up something already, it's pretty stressful," said Desmond Napoles.
"Students are working under the false assumption that certain things — their chats, their documents — are private, when in fact, they're being actively monitored by the school," said Cody Venzke, one of the authors of the report. "That can come as a shock for students not aware that what they're writing in the document they thought was their private journal is in fact being scanned by an algorithm and potentially relayed to school counselors or even law enforcement."
A U.S. Senate investigation into educational technology companies that sell products to monitor students' online activity found that the products "raise significant privacy and equity concerns."
"Studies have highlighted unintended but harmful consequences of student activity monitoring software that fall disproportionately on vulnerable populations: artificial intelligence and algorithmic systems frequently mischaracterize students' activity and flag harmless activity as a 'threat,' and students from minority or marginalized communities, including students of color and LGBTQ students, are far more likely to be flagged," according to the Senate report, which focused on companies including Gaggle, GoGuardian, Bark Technologies and Securly Inc.
The Senate report noted research showing that algorithms used in the products are more likely to flag language used by people of color and LGBTQ students as problematic, and that, since LGBTQ students largely prefer to seek help online, some of these monitoring tools' website filtering features "frequently" prevent them from accessing health information by flagging words related to sexual orientation.
"The impacts of these shortcomings range from disproportionate disciplinary rates of LGBTQ students to unintentional outing of LGBTQ students to parents and other adults," according to the Senate report.
In responses to the Senate investigation, the companies emphasized their commitments to student safety. Gaggle, which reports its products are used by about 1,500 school districts, provided a list of more than a dozen school superintendents and officials who had agreed to serve as references for their products.
Gaggle and GoGuardian, two major companies providing surveillance software to schools, declined interview requests from Youth Today.
But in an emailed statement, Gaggle said that its software had helped save the lives of 1,562 students who were planning or actively attempting suicide last school year and noted that LGBTQ youth were four times more likely to consider or attempt suicide than their peers. The company also cited a Gaggle-sponsored white paper that found 85% of educators reported the monitoring software helps reduce the harassment of LGBTQ students.
GoGuardian sent a statement reading, in part, "GoGuardian believes that our schools and classrooms should be spaces where all students are treated equitably and have the opportunity to learn and thrive."
The company noted its work with experts to strengthen "internal resources" in support of marginalized communities, citing recent educational content and a webinars produced in partnership with The Trevor Project, a suicide prevention and mental health organization for LGBTQ youth.
In a statement to Youth Today, a spokesperson for The Trevor Project wrote that the nonprofit does not partner with GoGuardian and does not plan to do so. Earlier this fall, The Trevor Project returned a $25,000 donation from Gaggle, citing concerns about the software's "role in negatively impacting LGBTQ students."
"TECHNOLOGY COULD HAVE BEEN A LIFESAVER"
Photo courtesy of Chris Wood
Chris Wood, executive director of LGBTQ Tech, a nonprofit that provides tech policy advice about LGBTQ individuals, believes that schools ask students to use the services with good intentions, but the inadvertent effects of monitoring make schools less safe for queer students.
"If you can't have a supportive environment at home, then you look to a supportive environment, in the places that you're at most often, like a public school or a library," Wood said. "And if you're then making it harder for them to gain access to those resources, through monitoring or filtering, then you're creating an environment where we're creating a mental health nightmare."
Wood also said that the web filters many districts use to protect students against sexual content, may also inadvertently block advice that helps LGBTQ individuals without supportive biological families.
The way some districts use monitoring software may particularly harm students of color who are LGBTQ, Wood noted, by exposing them to a disparate risk of discipline due to their online activity.
"Technology could have been a lifesaver. It could have been an opportunity for an individual to explore their identity and have safe and equitable conversations about their identity" Wood said. "Instead, we're doing quite the opposite."
To better serve students, teachers should connect LGBTQ students with more resources so that they can come to terms with their identity, said Maria Dolores Cimini, a psychologist and behavioral health researcher at the State University of New York at Albany.
"Should students who identify as LGBTQ be identified from monitoring software, and potentially be disciplined or punished, that is inappropriate," Cimini said. "It is something that could negatively affect their mental health and could even increase increased concerns such as depression, anxiety, and even risk for suicide."
Photo courtesy of Maria Dolores Cimini
Wendy Napoles, Desmond's mother, is thankful for the New York school district's use of filters to prevent students from viewing inappropriate content such as pornography on district devices. Both she and Desmond Napoles acknowledged that the monitoring software can provide safety, especially if a student's search history reveals chronic mental health problems.
But the potential to track a student's search history, including topics related to sexuality and gender, feels like an invasion of privacy, Wendy Napoles said.
"I'm just really worried, as Desmond is, about who is looking at this, and what are they doing with that data?" Wendy Napoles said. "Are teachers seeing it, where they may not have known a child was part of the LGBTQ community, and are they going to treat that child differently?"
********************************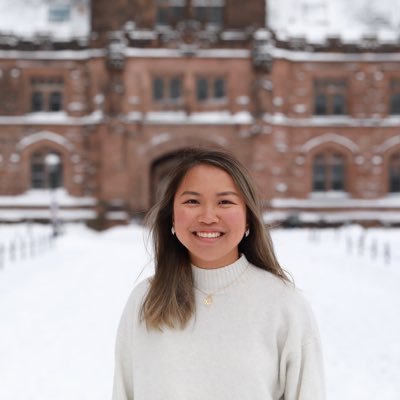 Anne Wen is a Guam-based journalist who covers college education and Pacific islands for The Guardian, Teen Vogue, Pacific Daily News, and Youth Today.
********************************
The preceding article was previously published by Youth Today & is republished with permission.