South Dakota House committee approves anti-Trans youth athlete ban
The measure now moves to the full House for a vote- as the Senate already approved it will then head to Governor Noem for her signature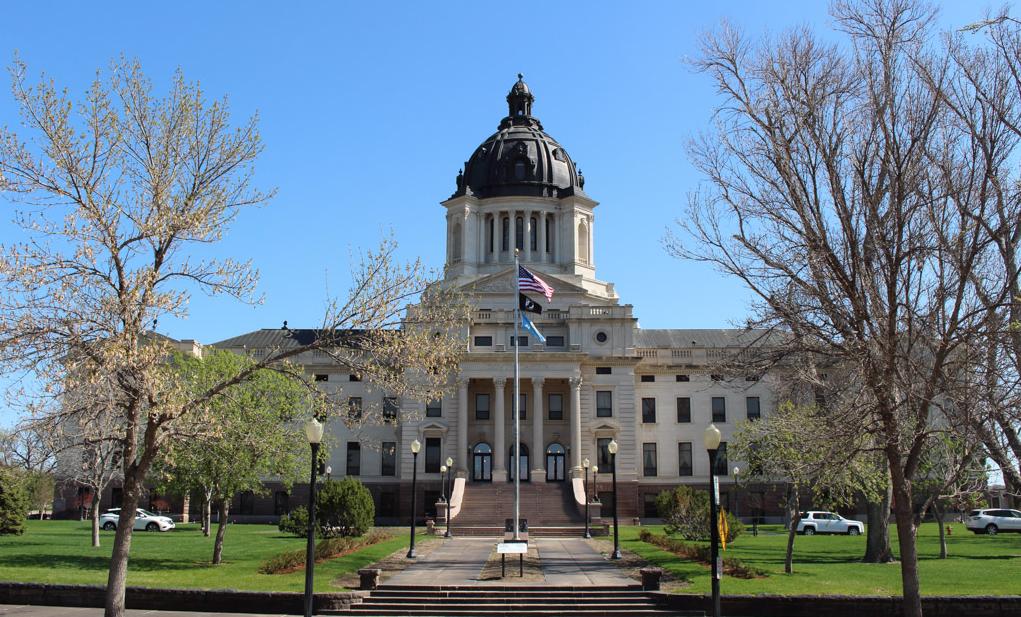 PIERRE – The Republican-majority House State Affairs committee voted to approve a measure from Republican Governor Kristi Noem that would ban Trans girls from competing in school sports leagues in South Dakota matching their gender identity.
The measure now moves to the full House for a vote and then, as the Senate had already approved the measure last week, it will head to Governor Noem for her signature. The governor had lobbied hard for the measure to be passed, which has Trans South Dakotan youth speaking out.
"Transgender girls like me want to play sports," Hoera Kingi, a high school senior who has competed on her school's cheerleading team told the Associated Press, adding that a ban on her competing as a girl "would have stopped me from meeting some of my favorite people and making some of my most cherished memories."
Trans allies and parents have labeled the measure bullying. After passage in the Senate, Human Rights Campaign State Legislative Director and Senior Counsel Cathryn Oakley dcried the bill:
"South Dakota's legislature has been an innovator in discrimination against transgender people, and SB 46 continues this shameful legacy by being the very first anti-trans bill passed by a legislative chamber this year. The South Dakota legislature has been rehashing the same conversation about trans youth participation in school sports for years and yet there still is no evidence that transgender youth participating in school sports has posed an actual problem. These bills don't protect or empower girls and women – rather, they perpetuate sexist stereotypes and try to turn teammates against each other. It is time for South Dakota to let kids be kids."
Organizations representing the state's public schools have also voiced opposition to the bill, arguing that the high school activities association already has an effective policy that evaluates applications from transgender athletes on a case-by-case basis. School groups warned the bill, if enacted, would put them at odds with federal law, exposing them to the potential of lawsuits, a federal civil rights investigation or possibly a loss of federal funding, the Associated Press noted.
Noem's chief of staff, Mark Miller, defended the legality of the proposal and pointed to instances when trans athletes in other states have given dominant performances.
"It's sort of like terrorism, you want to keep it over there, not let it get over here," he said when a Democratic lawmaker questioned why the governor was taking up the issue when it has not stirred controversy in South Dakota sports.
Democratic State Representative Jamie Smith called Miller's comparison "absolutely disgusting."
"Despite its title, this bill has nothing to do with fairness — and everything to do with South Dakota politicians using transgender youth as pawns on a political chessboard," said Sam Ames, Director of Advocacy and Government Affairs at The Trevor Project. "Proponents of this blanket ban are hard-pressed to find examples of transgender students making South Dakota sports less fair or safe. Research from The Trevor Project makes clear that many already opt out of sports due to fear of bullying and discrimination."
Legislators in a record 34 states introduced 147 anti-transgender bills in 2021, focusing on discriminatory anti-equality measures to drive a wedge between their constituents and score short-term political points. In 2021, twelve states enacted anti-LGBTQ+ bills despite failing to provide examples of what exactly they're legislating against.
A poll conducted by the Human Rights Campaign & Hart Research Group revealed that, with respect to transgender youth participation in sports, the public's strong inclination is on the side of fairness and equality for transgender student athletes. 73% of voters agree that "sports are important in young people's lives. Young transgender people should be allowed opportunities to participate in a way that is safe and comfortable for them."
South Dakota enacts bill that would censor so-called 'divisive concepts'
This is the second anti-LGBTQ+ bill signed by Gov. Noem this year. She signed SB 46, an anti-trans sports ban in February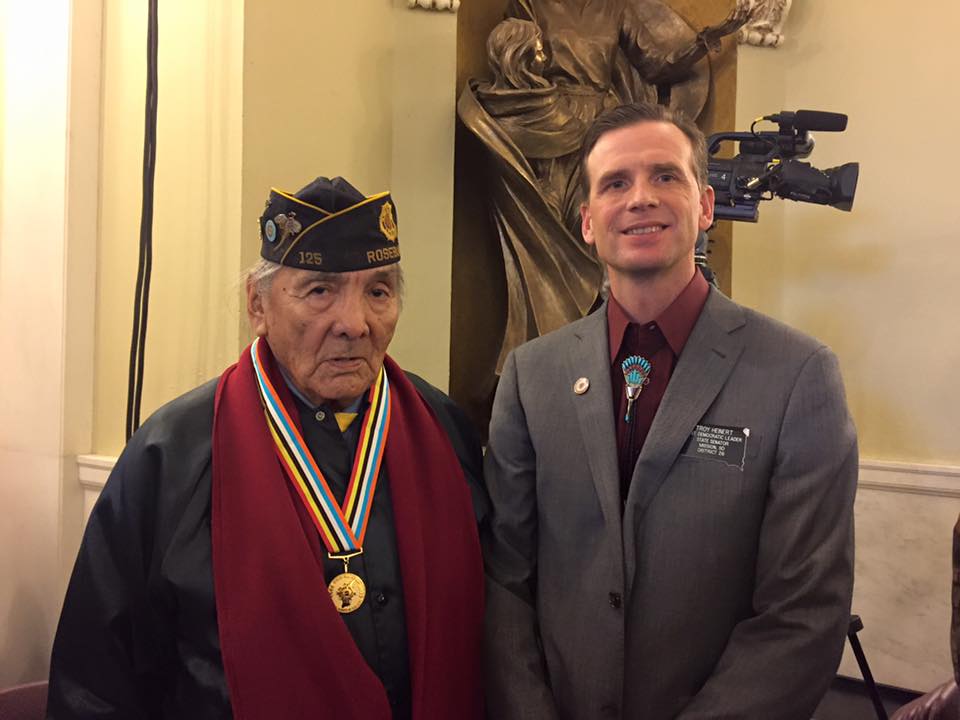 PIERRE – South Dakota Republican Governor Kristi Noem signed House Bill 1012 Wednesday, titled 'An Act to protect students and employees at institutions of higher education from divisive concepts', that she authored and submitted to the state's legislature.
Critics charge that HB 1012 sanitizes information and truth in school curriculums and does not equip students with the critical thinking skills needed to succeed. The bill forces self-censorship with educators and is an effort to erase and marginalize Indigenous history, LGBTQ+ education, and other oppressed voices in and outside of the classroom.
In a statement released by her office the governor alleges that the legislation prohibits colleges from requiring students and teachers to attend trainings or orientations based on Critical Race Theory.
"No student or teacher should have to endorse Critical Race Theory in order to attend, graduate from, or teach at our public universities," said Noem. "College should remain a place where freedom of thought and expression are encouraged, not stifled by political agendas."
A source with the faculty at South Dakota State University, speaking on background, told the Blade Wednesday that the legislation is weaponized to silence minority voices, especially LGBTQ+ people and Native Americans.
"By passing and then signing this onerous partisan bill, Noem just ensured that the only voices in the room will be White, Christian, and opposed to having students being able to think for themselves," the source said. "Conceivably the massacre at Wounded Knee will be sanitized and categorized as a necessary 'treaty enforcement' by the U.S. Army. This bill will lead to revisionism created by an atmosphere of fear where my colleagues would be reluctant to put their employment in jeopardy if they dared to tell the truth."
"There's also the fact that issues around same-sex marriage- but acutely Transgender people and the treatment they receive plus the fact that there is an active effort to erase their existence means any rational classroom discussion or lectures would not occur so as to- god forbid, not offend the so-called conservatives under the definition of ' divisive concepts'. This is ridiculous but shows people outside of our state the mendacity of Noem and her supporters," the source added.
In a powerful moment during the committee hearing on HB 1012, State Sen. Troy Heinert, a member of the Rosebud Sioux Tribe, shared how the bill would keep educators from teaching about his people's history.
"I do not blame any member of this committee for what happened or the plight of the American Indian. I know it is not your fault, but I do expect you to understand it and be empathetic as to some of the conditions that we currently live in right now," he said. "Let teachers teach. Let people understand the true history of our state, our country. We don't have to make them feel bad. That's not anybody's intention. But if you don't understand you're bound to repeat it," Sen. Heinert said.
Journalist Christopher Vondracek writing for the Forum News Service published in the Republic newspaper in Mitchell, South Dakota noted; The text of the bill, which was heavily edited by the state Legislature, doesn't mention the words "critical race theory" anywhere in its final form. After the measure passed the House of Representatives last month , the chamber approved a title change to accurately reflect the bill's impact.
A companion bill that would have more directly affected teaching in the K-12 environment failed by a vote in the Senate Education committee.
In a statement to Forum News Service, South Dakota Democratic Party Executive Director Berk Ehrmantraut said the state should be investing in higher education, not "attacking educators."
"Educators should not be forced by politicians to teach lessons that edit or remove parts of our country's history. Students deserve the freedom to learn: to develop the knowledge and skills to reckon with our past and change our nation for the better," Human Rights Campaign State Legislative Director and Senior Counsel Cathryn Oakley said.
"But Gov. Noem and South Dakota legislators want to censor the truth and pass laws that ban students from learning about marginalized people, including the LGBTQ+ community. Students in South Dakota deserve to have a safe, high-quality education that teaches honesty, integrity, and the courage to do what's right. Shame on Gov. Noem," Oakley added.
This is the second anti-LGBTQ+ bill signed by Gov. Noem this year. She signed SB 46, an anti-trans sports ban in February, becoming the first governor to sign discriminatory anti-transgender legislation into law in 2022. The bill bans trans youth from participating in school sports consistent with their gender identity and was authored and submitted to the legislature by the governor.
***********************