South Dakota Governor asks colleges to ban drag shows
Noem targeted college student life, including removing references to and enforcement of preferred pronouns, prohibiting drag shows on campus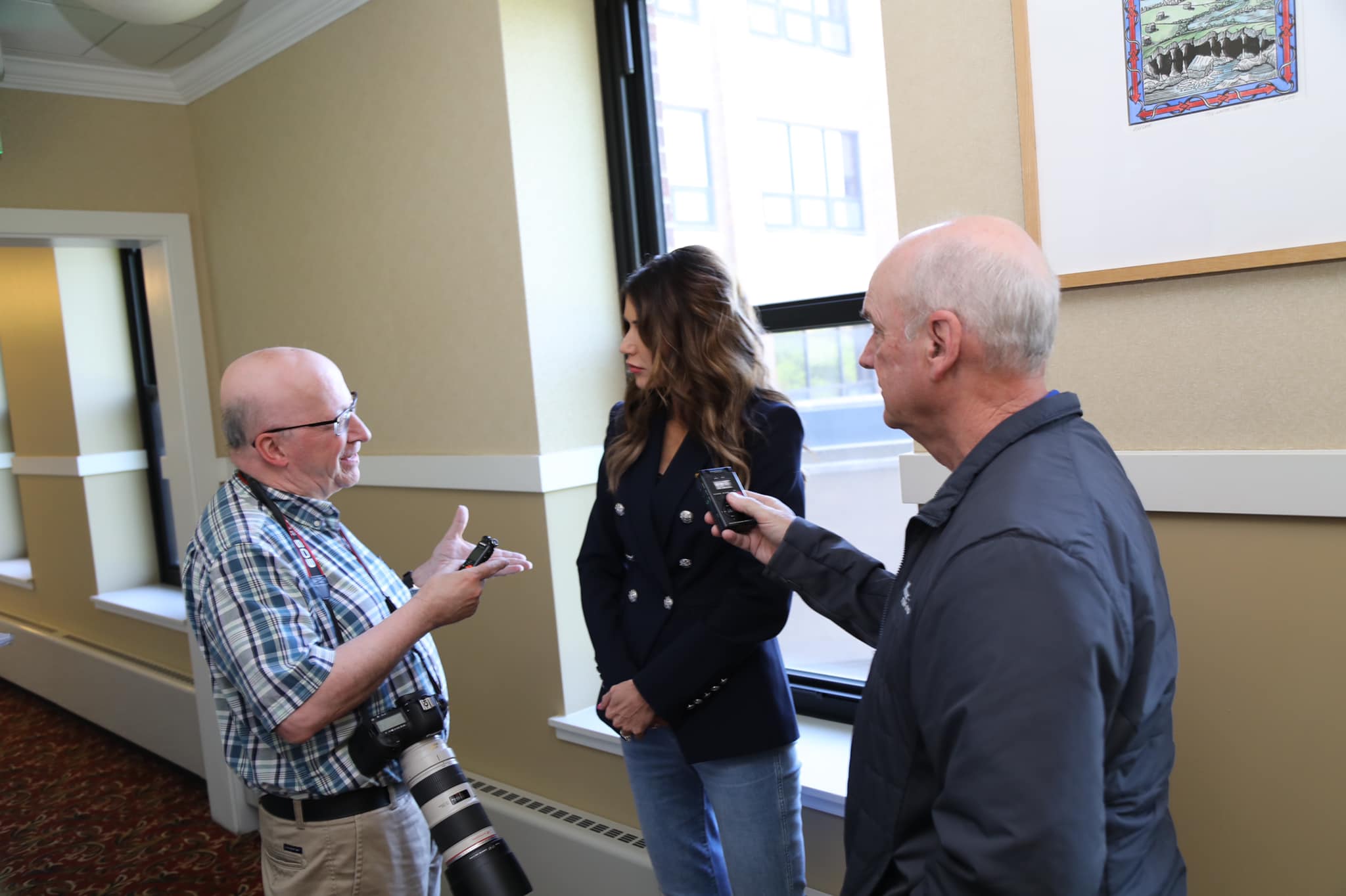 PIERRE, S.D. – Republican Governor Kristi Noem sent a letter last week to the South Dakota Board of Regents, which is the governing board that controls six public universities in the state, telling the Board that in her opinion higher education for Dakotans was in crisis.
Echoing the political philosophy of her fellow Republican governor, Florida's Ron DeSantis, Noem criticized instructional methods in universities saying that professors were focusing on "feelings rather than facts."
The governor also took aim at diversity programs saying that students were being taught equity and "safe spaces" rather than "learning to tolerate the disagreement, discomfort, and dissent they will experience in the real world."
Noem also targeted college student life, including removing references to and enforcement of preferred pronouns, prohibiting drag shows on campus, and removing policies that prohibit students from exercising their right to free speech, the latter regarding use of what has been defined hate speech against the LGBTQ+ community based on religious freedoms and expressions.
KSFY-TV reported that Board of Regents issued a statement this past Friday that it is still reviewing the contents. Adding that it was eager to have "a willing partner in higher education."
The letter contained several goals that the Board of Regents has worked on for many years. This letter, along with our internal Strategic Plan and Senate Bill 55 Legislative Taskforce, presents solutions to support the growth of South Dakota's workforce through our public universities.
According to KSFY-TV  the Board stated that its main goal is readying the next generation of leaders with skills to grow the state's economy. "We are fully committed to this mission."
In addition to the letter the governor in a press release announced that she also launched a whistleblower hotline calling for South Dakota to be "an example to the nation of what quality higher education should look like."
CBS News affiliate KELO's Capitol Bureau reporter Bob Mercer noted that Noem said the "whistleblower hotline" is for students, parents, taxpayers and faculty to call and voice concerns. The number is (605) 773-5916. 
KELO also reported the hotline audio said:
"This hotline was created for students and faculty to keep our universities accountable to South Dakota values," the recording says. "And be an example to the nation of what good higher education looks like."
In a statement to KELO, Shuree Mortenson, a spokeswoman for the Board of Regents, said the hotline is being managed by the governor's office and the BOR is still reviewing the contents of the letter. 
Related:
South Dakota bans gender-affirming medical care for Trans youth
86% of transgender & nonbinary youth say state laws restricting the rights of transgender people have negatively impacted their mental health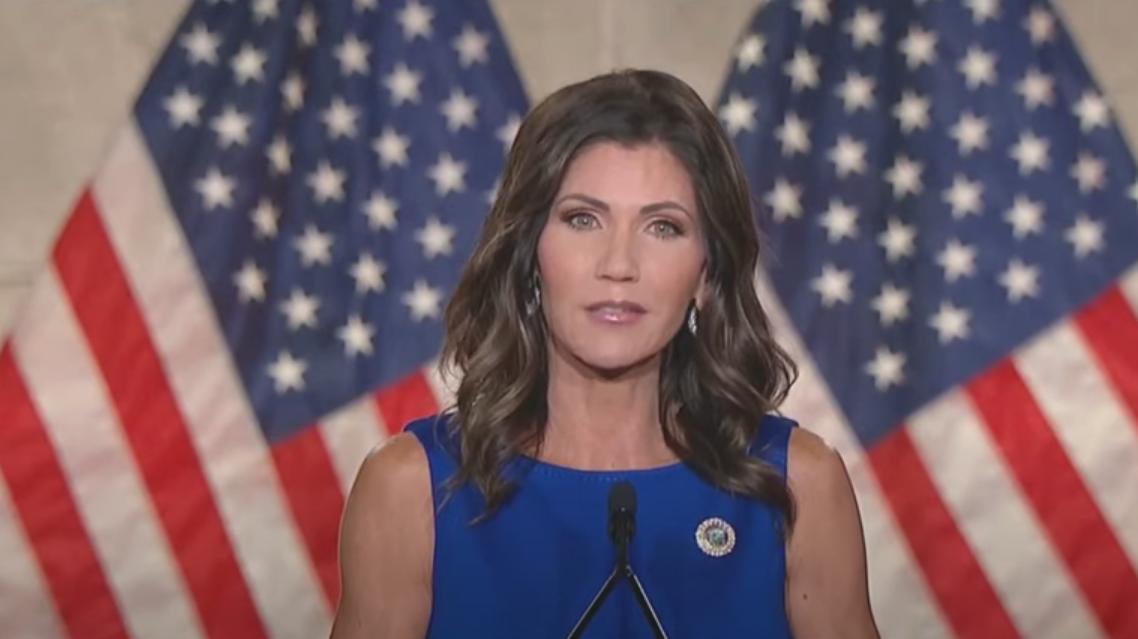 SIOUX FALLS – Ignoring the warnings of families, advocates, health care providers, and transgender South Dakotans themselves, South Dakota Republican Governor Kristi Noem signed a law banning gender-affirming health care for any transgender person under 18 Monday.
The American Civil Liberties Union (ACLU) and the ACLU of South Dakota issued the following joint statement:
"Today is a heartbreaking and tragic day for thousands of South Dakotans and their families. This ban won't stop South Dakotans from being trans, but it will deny them critical support that helps struggling transgender youth grow up to become thriving transgender adults. But make no mistake–this fight is not over. We will never stop fighting for the right of trans youth to get the love, support, and care that every young person deserves. As much as Governor Noem wants to force these young people to live a lie, we know they are strong enough to live their truth, and we will always fight for communities and policies that protect their freedom to do so."
South Dakota is the fourth state in the country and the second state this legislative session to ban gender-affirming care for transgender youth after Utah passed a similar ban last month. Similar laws in Alabama and Arkansas are currently enjoined by federal courts.
The Trevor Project, the leading suicide prevention organization for LGBTQ young people, condemned the signage of HB 1080 into law, a bill banning doctors from providing best-practice medical care to transgender and nonbinary youth.
"This ban denies transgender and nonbinary youth crucial support and care. Even in the face of professional guidance from every major medical and mental health association in the country that supports this type of care, politicians are intruding into the private medical decisions best left to transgender young people and their families," said Casey Pick, Director of Law and Policy for The Trevor Project. "We are committed to keep fighting for the rights of young trans South Dakotans to access the best-practice, medically necessary health care they need to survive and thrive. We are here for you and we aren't going anywhere."
The Trevor Project's 2022 U.S. National Survey on LGBTQ Youth Mental Health by State found that 53% of LGBTQ youth in South Dakota seriously considered suicide in the past year, and nearly 1 in 5 (19%) made an attempt.
At a national level, The Trevor Project's data has found that 71% of transgender and nonbinary youth reported that they have experienced discrimination based on their gender identity, and those who have reported significantly higher rates of attempting suicide in the past year compared to those who have not. 
However, research has also consistently found that transgender medical care, is associated with positive mental health outcomes including showing promise for reducing suicide risk.
A 2021 peer-reviewed study by The Trevor Project, the first large-scale study of more than 9,000 youth who received gender-affirming hormone therapy (GAHT), found that GAHT was significantly related to lower rates of depression, suicidal thoughts, and suicide attempts among transgender and nonbinary youth. Specifically for young people under age 18, receiving GAHT was associated with nearly 40% lower odds of recent depression and of a past-year suicide attempt. 
According to The Trevor Project's new polling, 86% of transgender and nonbinary youth say recent debates about state laws restricting the rights of transgender people have negatively impacted their mental health. When asked about new policies that will ban doctors from providing gender-affirming medical care to transgender and nonbinary youth, 74% of transgender and nonbinary youth said it made them feel angry, 59% felt stressed, 56% felt sad, 48% felt hopeless, 47% felt scared, 46% felt helpless, and 45% felt nervous.
Further, a 2022 poll conducted by Morning Consult on behalf of The Trevor Project found that a majority of adults agree that transgender minors should have access to gender-affirming hormone therapy (55%) and puberty blockers (52%) if it's recommended by their doctor and supported by their parents.
Only 1 in 3 adults polled said lawmakers should have the ability to outlaw gender-affirming medical care for minors even if such a ban is against the recommendation of doctors and major medical associations.