Florida school district removes 16 books after complaints
The decision came after the County Citizens Defending Freedom, an ultra-conservative, Christian group, complained about the book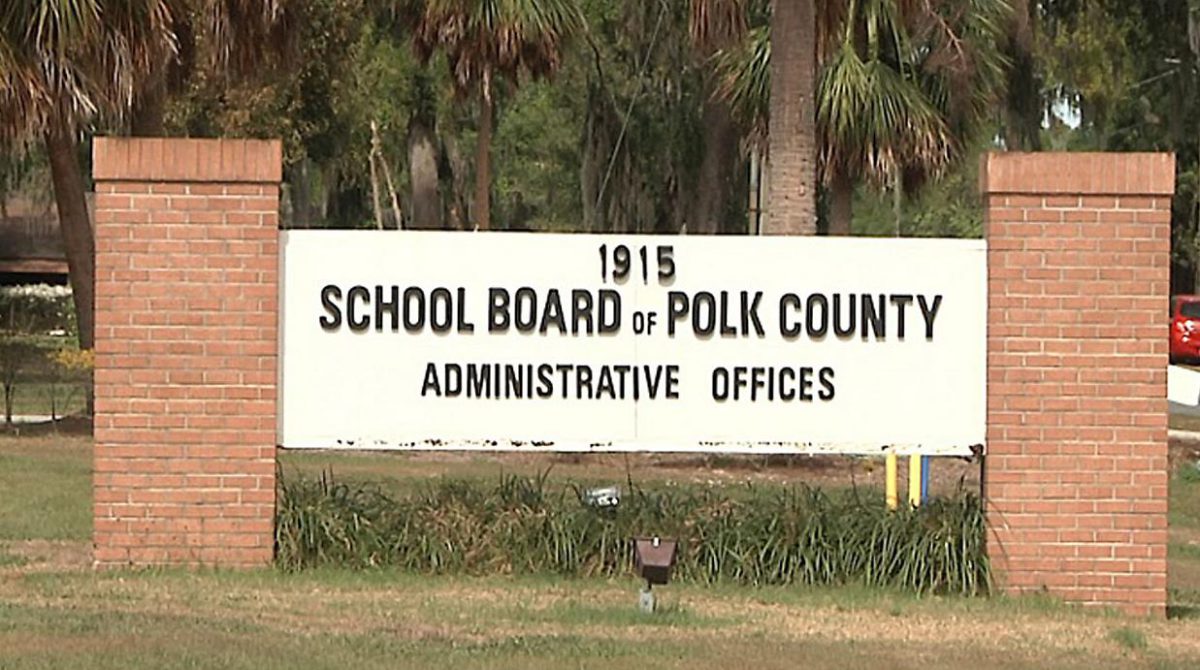 BARTOW, Fl. – Polk County Public Schools (PCPS) Superintendent Frederick Heid asked middle and high schools in the Florida county to remove 16 books, many of which deal with LGBTQ themes or racism, from libraries after a conservative political group complained that they contained pornographic materials.
The Lakeland Ledger reported that Heid sent an email Monday to middle and high school principals and librarians that said a "stakeholder group" alleged that the books violate a Florida law banning the distribution of obscene or harmful materials to children.
"While it is not the role of my office to approve/evaluate instructional or resource materials at that level, I do have an obligation to review any allegation that a crime is being or has been committed," Heid wrote. "It is also my obligation to provide safeguards to protect our employees. The district will be taking the following steps to ensure that we address this issue honestly, fairly, and transparently."
In an email, PCPS spokesperson Jason Geary said the books had been placed "in quarantine," according to the newspaper.
"It is important to note that these 16 books have NOT been censored or banned at this time," he said. "They have been removed so a thorough, thoughtful review of their content can take place."
Geary added that the "process is traditionally done at the individual school level. However, copies of some of the named titles are currently housed in multiple secondary school media centers, so this review will be conducted at the district level. It is important to note that these books will not be available during this period of review."
The decision comes after the County Citizens Defending Freedom (CCDF-USA), an ultra-conservative, Christain group, complained to Heid about the books.
"CCDF-USA believes the content within the pages of these books is not appropriate for distribution to minors, especially in a public-school library," read a statement from the group responding to articles by the Ledger and LkldNow.
As listed by the Ledger, the books are:
"Two Boys Kissing" by David Levithan
"The Kite Runner" by Khaled Hosseini
"Extremely Loud and Incredibly Close" by Jonathan Safran Foer
"Thirteen Reasons Why" by Jay Asher
"The Vincent Boys" by Abbi Glines
"It's Perfectly Normal" by Robie Harris and illustrated by Michael Emberley
"Real Live Boyfriends" by E. Lockhart
"George" by Alex Gino
"I am Jazz" by Jessica Herthel and Jazz Jennings
"Drama" by Raina Telgemeier
"Nineteen Minutes" by Jodi Picoult
"More Happy Than Not" by Adam Silvera
"Beloved" by Toni Morrison
"The Bluest Eye" by Toni Morrison
"Tricks" by Ellen Hopkins
"Almost Perfect" by Brian Katcher
Many of the above books – including "I am Jazz," "Two Boys Kissing" and "It's Perfectly Normal" – deal with LGBTQ themes and characters. In addition, Toni Morrison, included twice on the list, is a world-renowned author whose award-winning books deal with racism.
In its statement, the CCDF-USA acknowledged that the books "have been written by award-winning authors and produced by renowned publishers." However, "the issue at hand is the content of the books in question describing in graphic detail several sensitive topics including sexual assault, rape, failure to address mental illness as a cause of suicide, racism, incest, child molestation, offensive language, sexually explicit material, bestiality, necrophilia, infanticide, and violence," the group wrote.
The news comes as Florida's state legislature is pushing through a bill that critics say would simply empower homophobic parents to challenge reading materials that contain affirming LGBTQ+ characters or content.
"The authoritarian march toward DeSantis' Surveillance State of Florida continues as GOP leaders hijack an unrelated bill to try and force costly book banning onto Floridians," Equality Florida Press Secretary Brandon J. Wolf told the Blade in an email. "We should be using state funding to fill our public schools' bookshelves with resources to expand the knowledge and wonder of our youth, not emptying them out through government censorship."
Conservatives across the country are attempting to ban books in schools that deal with LGBTQ issues and racism.
Last December, the American Library Association (ALA) announced that it had documented 155 separate incidents of efforts to remove or ban books by or about LGBTQ+ and Black people since June 2021.
The ALA noted that the groups and people trying to ban such books "falsely [claim] that these works are subversive, immoral, or worse, these groups induce elected and non-elected officials to abandon constitutional principles, ignore the rule of law, and disregard individual rights to promote government censorship of library collections."
Florida gulf coast high schooler Outs himself proudly at graduation
'You can't really acknowledge your achievements if you're not acknowledging your true self," Harless said about coming Out.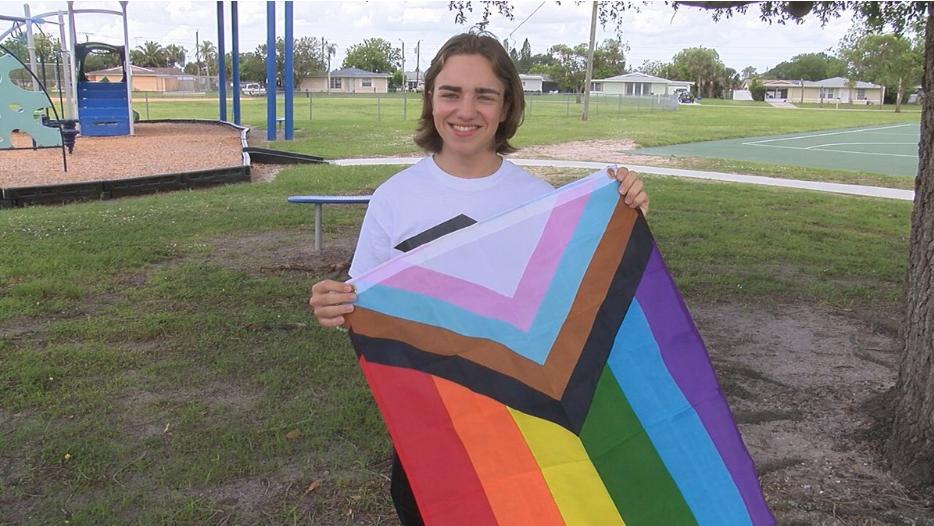 VENICE, Fl. – In an era of YouTube coming out, Instagram posts, or even dramatic Tik-Tok reels, one graduating senior at Venice High School found a dramatic way to Out himself to the world as gay in a novel way.
William Harless walked across the stage this past week to receive his diploma and as he crossed, he carried an unfurled Progress Pride Flag.
In an interview with Sarasota television station WWSB ABC7, Harless says this is something he was looking to do since his seventh grade days in West Virginia. Five years later he says this felt like it was the right moment.
"The reason I chose graduation to come out is because I really wanted to stay true to myself, because graduation is all about your achievements," said Harless. "And you can't really acknowledge your achievements if you're not acknowledging your true self."
"It feels amazing, like a weight has been taken off my shoulders," said Harless. "I have really been able to stay true to myself because I no longer feel like I don't need to hide a part of myself. I feel genuinely free."
Referencing another graduating Florida high school senior who had his graduation address censored by school authorities; "With all the issues and topics of coming out, I don't want people who are in the LGBTQ+ community to feel they are censored," said Harless.
He told WWSB that his family and friends have been very supportive.
Florida middle schoolers post racist photo using N-word to social media
School district officials confirmed the photo was authentic. They said it was taken by students at Hidden Oaks Middle School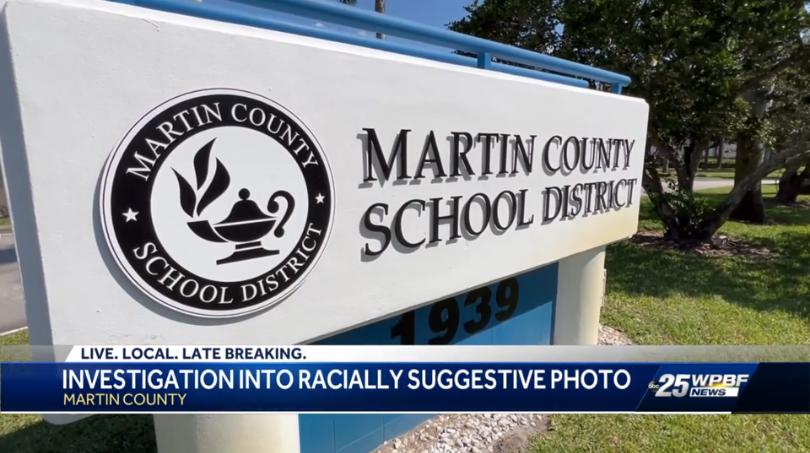 STUART, FL. – A picture of six Martin County School District middle school students, each holding up at letter that spells out the highly offensive epithet N-word is circulating on social media and has prompted an investigation by officials.
Dr. John D. Millay, Superintendent of Schools for the Martin County School District in Florida notified the district's community Tuesday evening after a board meeting regarding actions officials are taking in a statement:
"Last night, the Martin County School District launched a comprehensive investigation into the origin and authenticity of an inappropriate and disturbing photo circulating on social media. We are moving with all deliberate speed to interview all those who may have been involved in this shameful incident, and, unfortunately, can confirm that the photo is authentic. We expect to have our investigation finalized within the next 48 hours," Millay wrote.
(Editor's note; WARNING: The following image is graphic and is offensive in nature, racial slur.)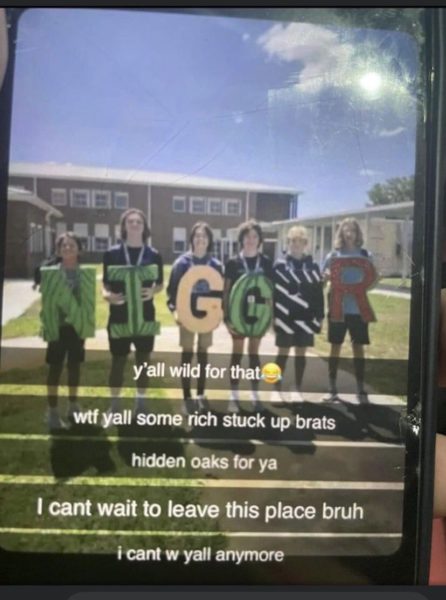 "Students who were involved in this disgraceful incident will be provided the due process afforded under federal and state law, and our investigation will not compromise those rights.
"The District is, however, appalled, and saddened by this incident which is contrary to our values, and the ideals that are instilled in our students.
"Upon the completion of its investigation, the District will mete out appropriate disciplinary consequences to any students who participated in this behavior, pursuant to the District's Code of Student Conduct. Federal law precludes us from identifying specific students and the specific disciplinary actions taken.
"The Martin County School District reaffirms, without reservation, to all our students, our families, our employees and this community that the Martin County School District is committed to promoting and maintaining a learning environment free of hateful, racist and discriminatory actions or conduct. We will not condone or allow any conduct that may harass any student or class of students, has the effect of substantially interfering with any student's educational performance, or has the effect of substantially disrupting the orderly operation of any school.
"We have and will continue to enforce a zero-tolerance policy in this regard. I will work towards partnering with the leaders in our community to reinforce our values in this regard and will continue to strive towards fostering a learning environment free of bigotry and racism," Millay said.
WPBF ABC News 25 reported Tuesday afternoon, school district officials confirmed the photo was authentic. They said it was taken by students at Hidden Oaks Middle School in Palm City.
Officials said the students made the letters in an art class.
"It's disgusting," said district spokesperson Jennifer Deshazo. "And it's against everything that the Martin County School District stands for."
The president of the Martin County chapter of the NAACP, Jimmy Smith, told 25 News it's about so much more than just a photo.
"I was very heartbroken," said Smith. "We all have made mistakes," Smith said. "But when you get to that degree and that depth to come up with an idea like that, there's something else going on."
The incident with the Hidden Oaks Middle School students comes on the heels of racially motivated violence in Buffalo, New York after a gunman radicalized by online hate groups opened fire in a predominately Black Buffalo neighborhood Tops Supermarket killing 10 people.
"Don't Say Gay" student walk-out leader is barred from student government
Jack Petocz organized a state-wide student protest against Florida's "Don't Say Gay" bill & annoyed administrators suspended him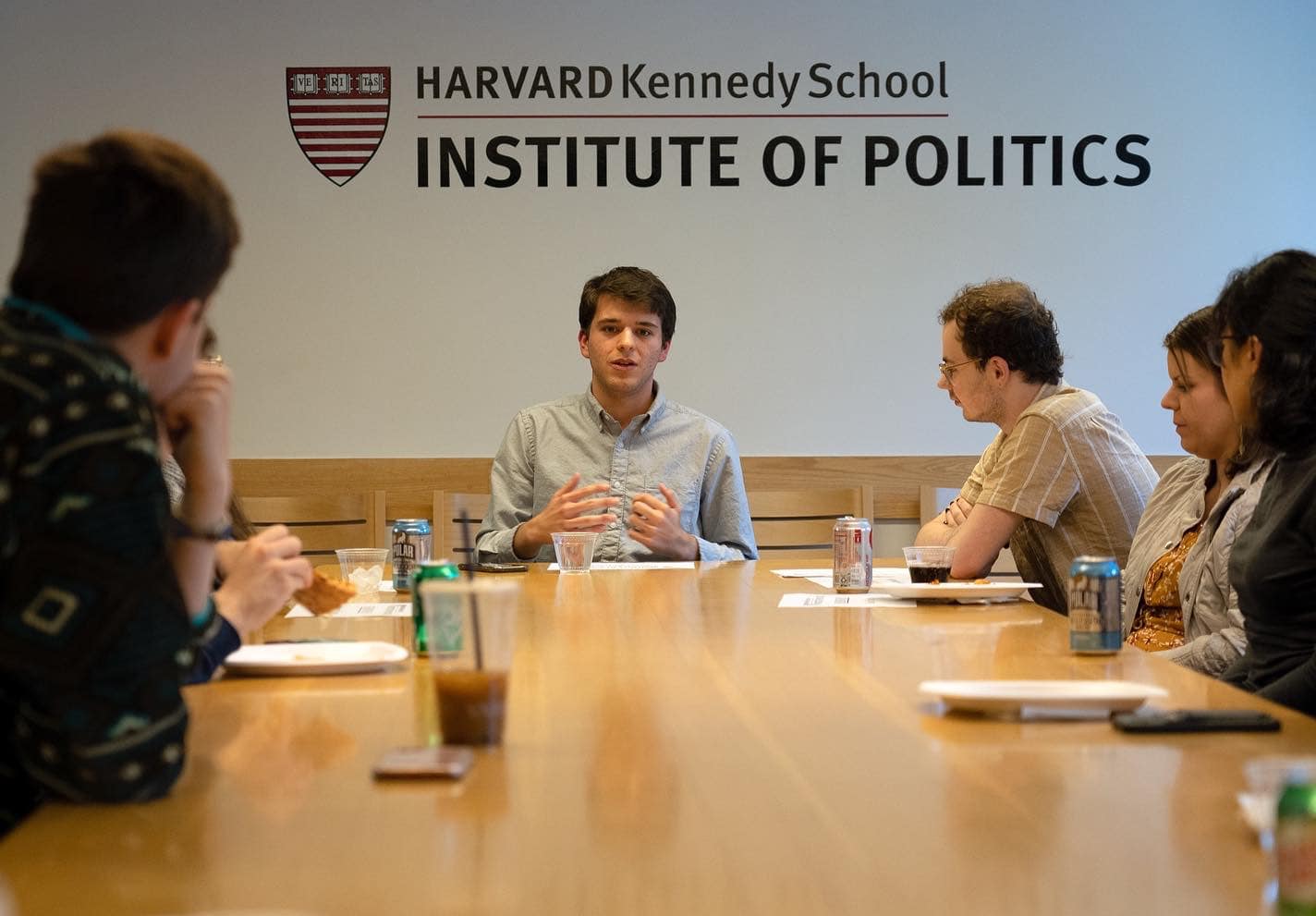 PALM COAST, Fl. – Jack Petocz, a Flagler Palm Coast High School junior, organized a state-wide student protest against Florida's "Don't Say Gay" bill this past March, and at his school, annoyed administrators suspended him.
On Tuesday, Petocz said that the school's disciplinary action is now preventing him from running for senior class president.
"When I returned, the administration assured me that no further disciplinary action would be taken. A month later, they broke this verbal agreement and placed a level 3 referral on my record. Now, due to this high level of discipline, I am being prevented from running for senior class president. I am continuing to be punished for standing up for my identity and against widespread hatred."
The suspension over the student walkout became a viral moment that propelled the 17-year-old into the national spotlight and into the national discourse over a spate of harsh laws targeting the LGBTQ+ community.
17-year-old Cameron Driggers, a student LGBTQ+ activist-organizer of the group Recall Flagler County School Board and co-leader of the walk-out, his friend's suspension inspired him to create a petition on Change.org to pressure Flagler Palm Coast High School Principal Greg Schwartz to rescind his seemingly arbitrary decision to suspend Petocz.
One protest at the school over its suspension of Petocz brought together a grizzled and proud Out gay U.S. Marine Corps veteran accompanied by his fellow vets, who alongside with Driggers and the other young adolescent activists protested in a rally in front of the school at the same time Petocz and his father were inside meeting with Flagler Palm Coast High School Principal Greg Schwartz, hoping to get him to rescind his seemingly arbitrary decision to suspend Petocz.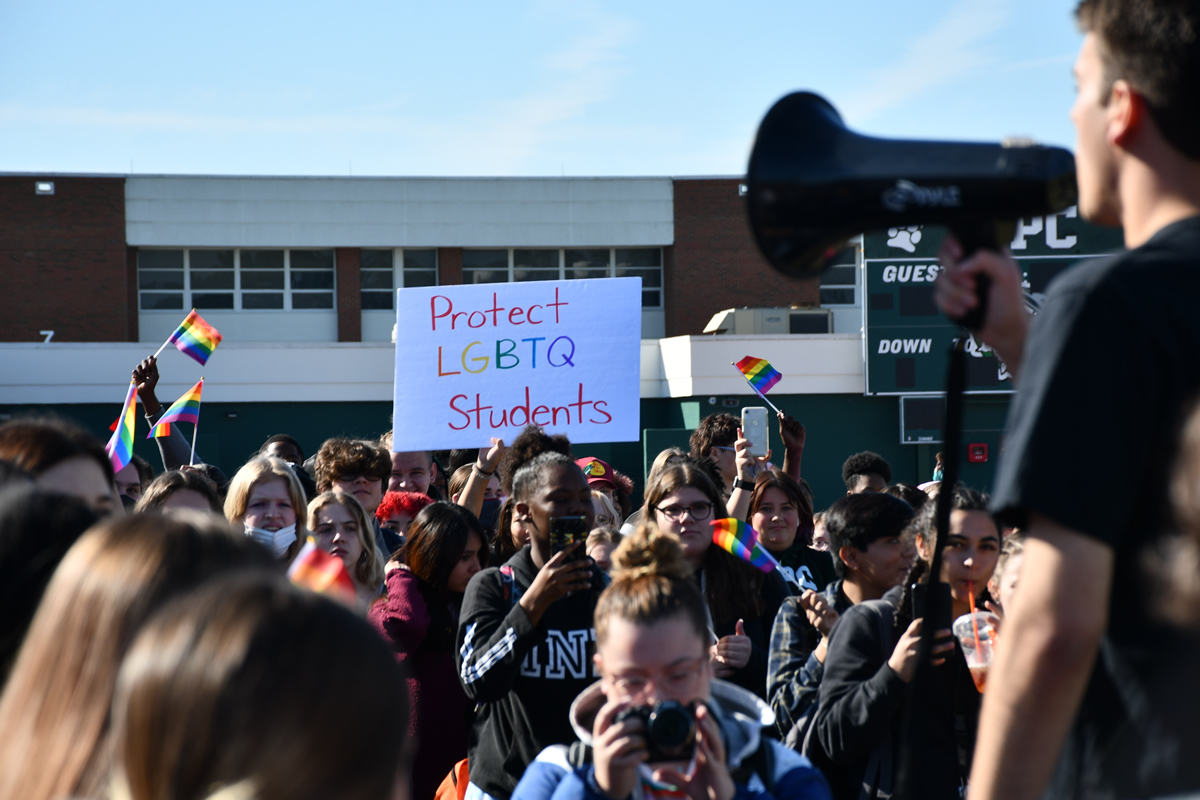 Later on during the day Driggers posted to the Change.org petition the news that Principal Schwartz had backed off.
"Recall FCSB is pleased to announce that Jack's suspension has ended and he is back on-campus. We are grateful for the thousands of people around the globe that shared, tweeted and protested in support of Jack, the organizer behind the state-wide Don't Say Gay Walkout. Over 7500 signatures were collected on a condemnation of Principal Greg Schwartz' conduct last Thursday. With Jack back on campus, Recall FCSB will continue to empower student leaders in and out of school," Driggers wrote.
Principal Schwartz also committed to removing the 'disciplinary action' from Petocz's school record.
On Tuesday, Petocz announced that Principal Schwartz and other school officials are barring him from running for an elected student office.
My name is Jack Petocz. I am the high school junior who led walkouts in opposition to the "Don't Say Gay" bill and was suspended for passing out pride flags. Now, I'm being prevented from running for senior class president. No matter what, I won't stop fighting for my community. pic.twitter.com/5lG6EYIXo2

— Jack Petocz (@Jack_Petocz) May 17, 2022
In response to the news, PEN America issued the following statement from Jonathan Friedman, director of the Free Expression and Education program:
"By going back on their word and imposing a red mark on Jack Petocz's disciplinary record, the Flagler Palm Coast High School administration appears bent on retaliating against him for organizing the walkout against the 'Don't Say Gay' bill. This is unconscionable. Jack exercised his right to protest as a citizen, and he led the walkout with the school's approval. No student ought to be intimidated or punished by school authorities for their political speech, and the school already told him he would not be disciplined. This is especially troubling alongside news of other efforts to censor or intimidate students raising their voices for LGBTQ+ rights across Florida. The leaders of Flagler Palm Coast High School should remove this infraction from his record so that he can run for class president just like any other student."
On Twitter, Petocz urged people to contact his school to get officials to reverse this latest decision.
If you want to help me fight, click the link below to send an email to administrators and the superintendent of my district. It's ridiculous queer kids have to be punished while fighting for our rights. https://t.co/oBOKZDLavb

— Jack Petocz (@Jack_Petocz) May 17, 2022