Undercover sting, "Swipe Left for Meth," targets Grindr other dating apps
Detectives made 60 arrests and obtained eight (8) arrest warrants related to the sale and/or possession of illegal narcotics
BARTOW, Fl. – A six-month undercover operation by Polk County, Florida sheriff's investigators culminated in the arrests of people suspected of buying and selling drugs on the popular gay dating app Grindr and others Polk County Sheriff Grady Judd announced this week.
During the investigation, called "Swipe Left for Meth," narcotics detectives made 60 arrests throughout Polk County and obtained eight (8) arrest warrants related to the sale and/or possession of illegal narcotics.
The investigation began in July 2021 after PCSO was tipped off that people were openly selling drugs on the well-known dating app Grindr. Further investigation revealed drug sales were also happening on the dating apps Scruff, and Taimi, although Grindr was the app with more drug sales, Tampa NBC News affiliate WFLA reported Thursday.
"We've known for some time that suspects will use the Internet and social media to prey upon children online, or to engage in prostitution, but this is something we are seeing more and more of in Polk County – suspects who are using dating apps to sell illegal narcotics. Suspects are getting more creative, but so are our detectives," said Sheriff Judd.
"We're working with these mobile app companies to raise awareness, and asking for their cooperation during our investigations. The good news is, we found that some who were on the dating app were reporting illegal drug sales when it became apparent to them, and the mobile app companies were banning some suspects attempting to sell drugs. When we find drug dealers, we put them in jail," he added.
'Swipe Left for Meth': Polk detectives use dating apps to bust drug dealers, 60 arrested https://t.co/8WwaasQhgu pic.twitter.com/mHhUV5WgS5

— WFLA NEWS (@WFLA) January 27, 2022
Detectives filed 159 total felony and 72 total misdemeanor charges against the suspects during the investigation. Altogether, the suspects have 908 previous charges, including 453 prior felonies and 455 prior misdemeanors.
********************
Florida gulf coast high schooler Outs himself proudly at graduation
'You can't really acknowledge your achievements if you're not acknowledging your true self," Harless said about coming Out.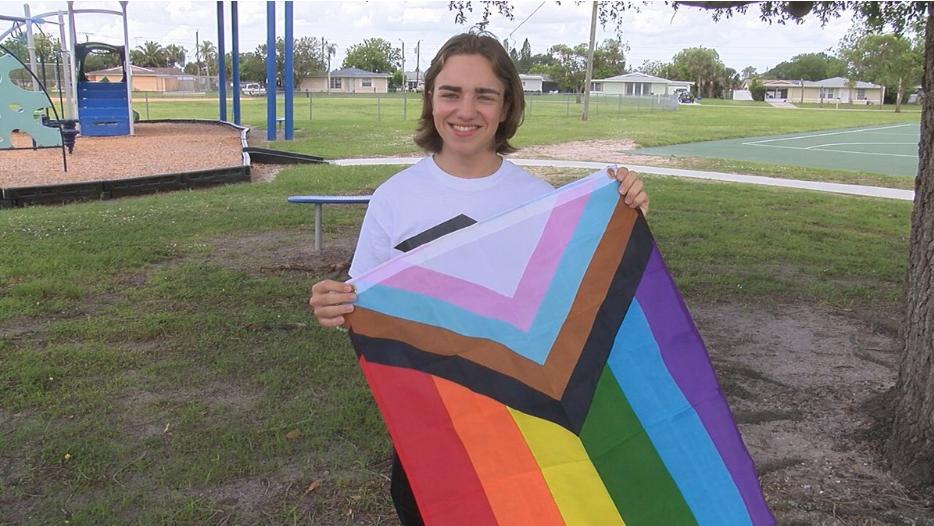 VENICE, Fl. – In an era of YouTube coming out, Instagram posts, or even dramatic Tik-Tok reels, one graduating senior at Venice High School found a dramatic way to Out himself to the world as gay in a novel way.
William Harless walked across the stage this past week to receive his diploma and as he crossed, he carried an unfurled Progress Pride Flag.
In an interview with Sarasota television station WWSB ABC7, Harless says this is something he was looking to do since his seventh grade days in West Virginia. Five years later he says this felt like it was the right moment.
"The reason I chose graduation to come out is because I really wanted to stay true to myself, because graduation is all about your achievements," said Harless. "And you can't really acknowledge your achievements if you're not acknowledging your true self."
"It feels amazing, like a weight has been taken off my shoulders," said Harless. "I have really been able to stay true to myself because I no longer feel like I don't need to hide a part of myself. I feel genuinely free."
Referencing another graduating Florida high school senior who had his graduation address censored by school authorities; "With all the issues and topics of coming out, I don't want people who are in the LGBTQ+ community to feel they are censored," said Harless.
He told WWSB that his family and friends have been very supportive.
Florida middle schoolers post racist photo using N-word to social media
School district officials confirmed the photo was authentic. They said it was taken by students at Hidden Oaks Middle School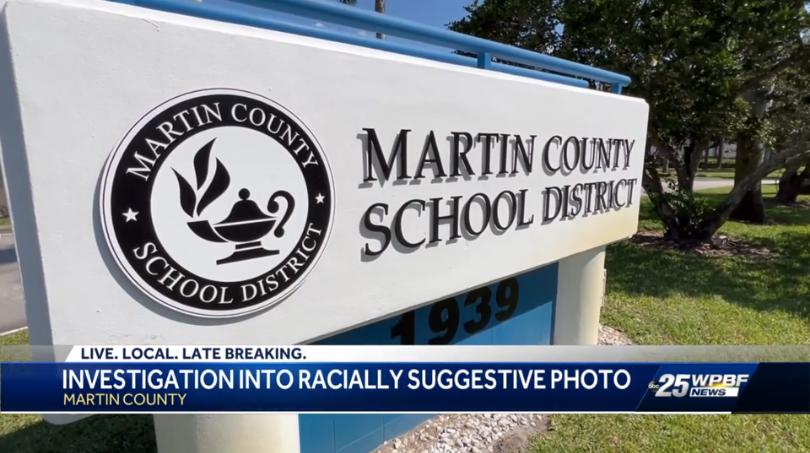 STUART, FL. – A picture of six Martin County School District middle school students, each holding up at letter that spells out the highly offensive epithet N-word is circulating on social media and has prompted an investigation by officials.
Dr. John D. Millay, Superintendent of Schools for the Martin County School District in Florida notified the district's community Tuesday evening after a board meeting regarding actions officials are taking in a statement:
"Last night, the Martin County School District launched a comprehensive investigation into the origin and authenticity of an inappropriate and disturbing photo circulating on social media. We are moving with all deliberate speed to interview all those who may have been involved in this shameful incident, and, unfortunately, can confirm that the photo is authentic. We expect to have our investigation finalized within the next 48 hours," Millay wrote.
(Editor's note; WARNING: The following image is graphic and is offensive in nature, racial slur.)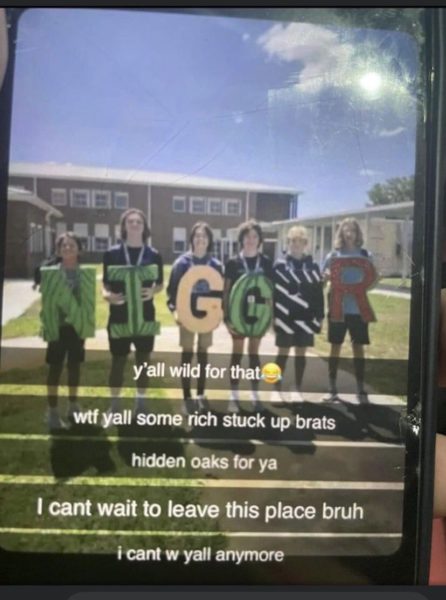 "Students who were involved in this disgraceful incident will be provided the due process afforded under federal and state law, and our investigation will not compromise those rights.
"The District is, however, appalled, and saddened by this incident which is contrary to our values, and the ideals that are instilled in our students.
"Upon the completion of its investigation, the District will mete out appropriate disciplinary consequences to any students who participated in this behavior, pursuant to the District's Code of Student Conduct. Federal law precludes us from identifying specific students and the specific disciplinary actions taken.
"The Martin County School District reaffirms, without reservation, to all our students, our families, our employees and this community that the Martin County School District is committed to promoting and maintaining a learning environment free of hateful, racist and discriminatory actions or conduct. We will not condone or allow any conduct that may harass any student or class of students, has the effect of substantially interfering with any student's educational performance, or has the effect of substantially disrupting the orderly operation of any school.
"We have and will continue to enforce a zero-tolerance policy in this regard. I will work towards partnering with the leaders in our community to reinforce our values in this regard and will continue to strive towards fostering a learning environment free of bigotry and racism," Millay said.
WPBF ABC News 25 reported Tuesday afternoon, school district officials confirmed the photo was authentic. They said it was taken by students at Hidden Oaks Middle School in Palm City.
Officials said the students made the letters in an art class.
"It's disgusting," said district spokesperson Jennifer Deshazo. "And it's against everything that the Martin County School District stands for."
The president of the Martin County chapter of the NAACP, Jimmy Smith, told 25 News it's about so much more than just a photo.
"I was very heartbroken," said Smith. "We all have made mistakes," Smith said. "But when you get to that degree and that depth to come up with an idea like that, there's something else going on."
The incident with the Hidden Oaks Middle School students comes on the heels of racially motivated violence in Buffalo, New York after a gunman radicalized by online hate groups opened fire in a predominately Black Buffalo neighborhood Tops Supermarket killing 10 people.
"Don't Say Gay" student walk-out leader is barred from student government
Jack Petocz organized a state-wide student protest against Florida's "Don't Say Gay" bill & annoyed administrators suspended him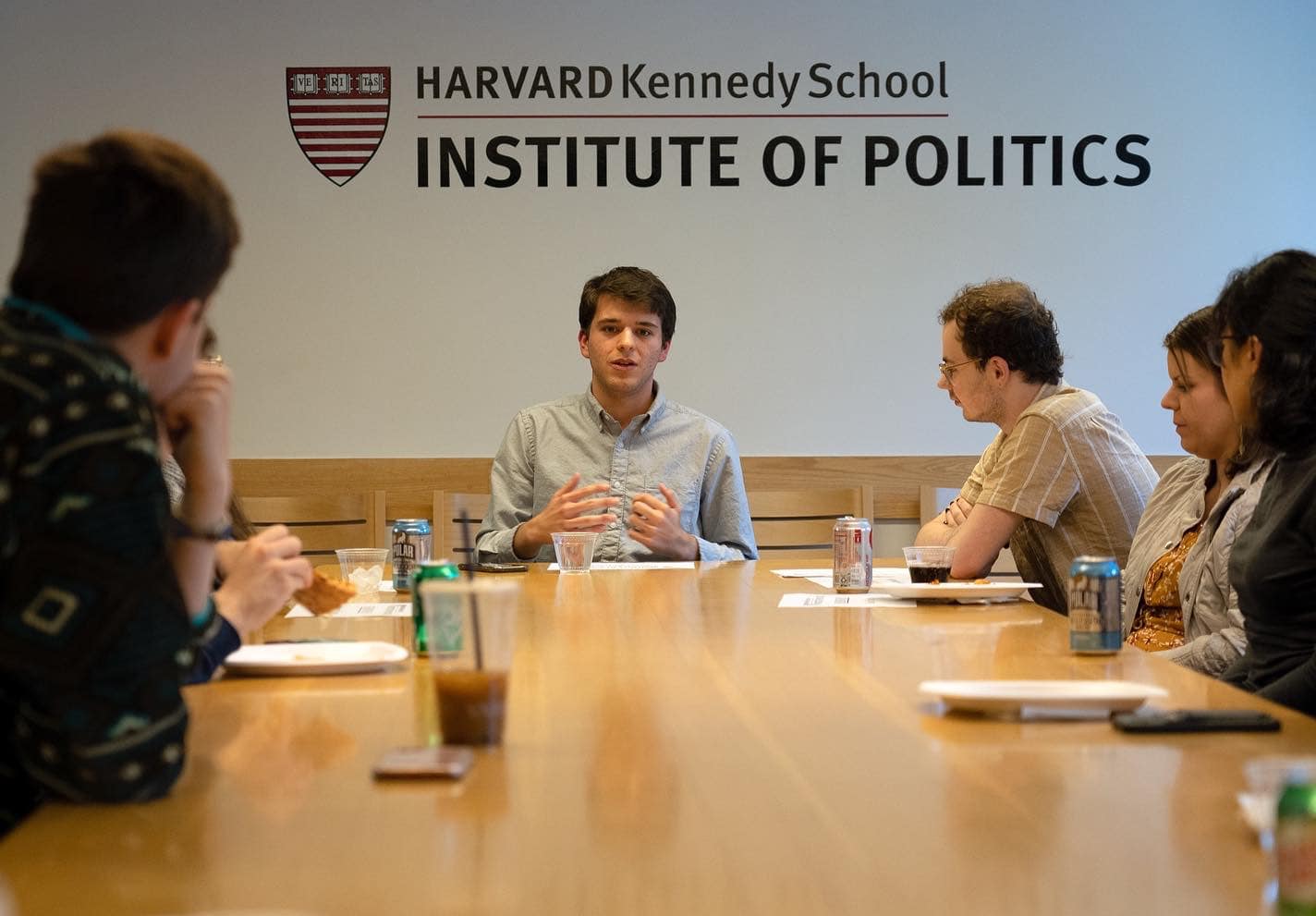 PALM COAST, Fl. – Jack Petocz, a Flagler Palm Coast High School junior, organized a state-wide student protest against Florida's "Don't Say Gay" bill this past March, and at his school, annoyed administrators suspended him.
On Tuesday, Petocz said that the school's disciplinary action is now preventing him from running for senior class president.
"When I returned, the administration assured me that no further disciplinary action would be taken. A month later, they broke this verbal agreement and placed a level 3 referral on my record. Now, due to this high level of discipline, I am being prevented from running for senior class president. I am continuing to be punished for standing up for my identity and against widespread hatred."
The suspension over the student walkout became a viral moment that propelled the 17-year-old into the national spotlight and into the national discourse over a spate of harsh laws targeting the LGBTQ+ community.
17-year-old Cameron Driggers, a student LGBTQ+ activist-organizer of the group Recall Flagler County School Board and co-leader of the walk-out, his friend's suspension inspired him to create a petition on Change.org to pressure Flagler Palm Coast High School Principal Greg Schwartz to rescind his seemingly arbitrary decision to suspend Petocz.
One protest at the school over its suspension of Petocz brought together a grizzled and proud Out gay U.S. Marine Corps veteran accompanied by his fellow vets, who alongside with Driggers and the other young adolescent activists protested in a rally in front of the school at the same time Petocz and his father were inside meeting with Flagler Palm Coast High School Principal Greg Schwartz, hoping to get him to rescind his seemingly arbitrary decision to suspend Petocz.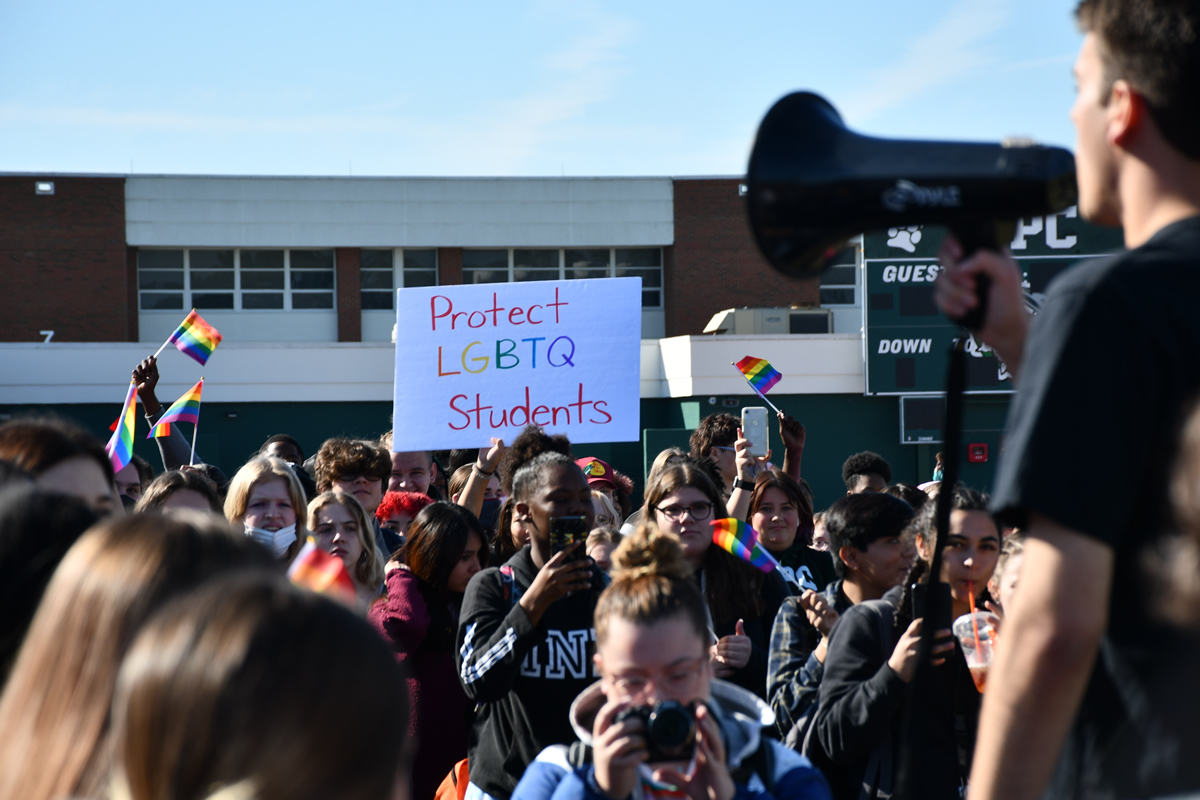 Later on during the day Driggers posted to the Change.org petition the news that Principal Schwartz had backed off.
"Recall FCSB is pleased to announce that Jack's suspension has ended and he is back on-campus. We are grateful for the thousands of people around the globe that shared, tweeted and protested in support of Jack, the organizer behind the state-wide Don't Say Gay Walkout. Over 7500 signatures were collected on a condemnation of Principal Greg Schwartz' conduct last Thursday. With Jack back on campus, Recall FCSB will continue to empower student leaders in and out of school," Driggers wrote.
Principal Schwartz also committed to removing the 'disciplinary action' from Petocz's school record.
On Tuesday, Petocz announced that Principal Schwartz and other school officials are barring him from running for an elected student office.
My name is Jack Petocz. I am the high school junior who led walkouts in opposition to the "Don't Say Gay" bill and was suspended for passing out pride flags. Now, I'm being prevented from running for senior class president. No matter what, I won't stop fighting for my community. pic.twitter.com/5lG6EYIXo2

— Jack Petocz (@Jack_Petocz) May 17, 2022
In response to the news, PEN America issued the following statement from Jonathan Friedman, director of the Free Expression and Education program:
"By going back on their word and imposing a red mark on Jack Petocz's disciplinary record, the Flagler Palm Coast High School administration appears bent on retaliating against him for organizing the walkout against the 'Don't Say Gay' bill. This is unconscionable. Jack exercised his right to protest as a citizen, and he led the walkout with the school's approval. No student ought to be intimidated or punished by school authorities for their political speech, and the school already told him he would not be disciplined. This is especially troubling alongside news of other efforts to censor or intimidate students raising their voices for LGBTQ+ rights across Florida. The leaders of Flagler Palm Coast High School should remove this infraction from his record so that he can run for class president just like any other student."
On Twitter, Petocz urged people to contact his school to get officials to reverse this latest decision.
If you want to help me fight, click the link below to send an email to administrators and the superintendent of my district. It's ridiculous queer kids have to be punished while fighting for our rights. https://t.co/oBOKZDLavb

— Jack Petocz (@Jack_Petocz) May 17, 2022