Russian president says military commenced operations in Ukraine
The Ukrainian Interior Ministry alerted reporters that missile strikes have been launched against command and control centers
KYIV – Explosions were heard in the Ukrainian capital city of Kyiv early Thursday morning after Russian President Vladimir Putin announced on Russian state television and media outlets that he has ordered his military to commence operations in Eastern Ukraine.
In his address, Putin warned other countries to stay out of the conflict or risk "consequences they have never seen." In the apparent warning directed to the United States and NATO, the Russian president said; "A couple of words for those who would be tempted to intervene. Russia will respond immediately and you will have consequences that you never have had before in your history."
Journalists from multiple media outlets reported that the Ukrainian Interior Ministry alerted them that missile strikes had been launched against command and control centers that are located in the Ukrainian capital.
A Ukrainian government spokesperson confirmed that "cruise and ballistic missile strikes are underway at the control centers" in Kyiv.
Reuters reported that in comments reported by Russian media, Putin said he had authorised a special military operation in breakaway areas of eastern Ukraine and clashes between Russian and Ukrainian forces were only a matter of time.
Hours after pro-Russian separatists issued a plea to Moscow for help to stop alleged Ukrainian aggression – claims the United States dismissed as Russian propaganda – Putin said he had ordered Russian forces to protect the people and demanded Ukrainian forces lay down their arms.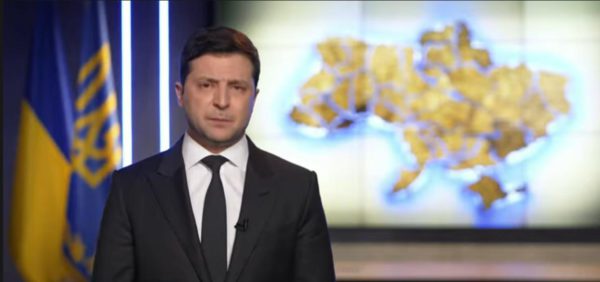 "Circumstances require us to take decisive and immediate action," Putin said, according to a RIA-Novosti transcript. "The People's Republics of Donbas turned to Russia with a request for help. In this regard, in accordance with Article 51, part 7 of the UN Charter, with the sanction of the Federation Council and in pursuance of the friendship treaties ratified by the Federal Assembly and mutual assistance with the DPR and LPR, I have decided to conduct a special military operation," the Russian President said.
Ukrainian President Zelensky is convening his security council to announce martial law nationwide as the missile strikes continue to hit targets across the nation.
In New York, the United Nations Security Council met in a late-night emergency session to address the Russian military action.
"We are here tonight because we believe, along with Ukraine, that a full-scale, further invasion into Ukraine by Russia is imminent," U.S. Ambassador to the United Nations, Linda Thomas-Greenfield, told the emergency meeting.
"Tonight we're seeing the Russians close airspace, move troops into Donbas, and move forces into combat-ready positions. This is a perilous moment," she added.
From the White House, President Joe Biden tweeted his support of the Ukrainian nation and warned that Russia will be held accountable.
Russia alone is responsible for the death and destruction this attack will bring, and the United States and its Allies and partners will respond in a united and decisive way.

The world will hold Russia accountable.

— President Biden (@POTUS) February 24, 2022
The prayers of the world are with the people of Ukraine tonight as they suffer an unprovoked and unjustified attack by Russian military forces. President Putin has chosen a premeditated war that will bring a catastrophic loss of life and human suffering. https://t.co/Q7eUJ0CG3k

— President Biden (@POTUS) February 24, 2022
A White House official told reporters late Wednesday, "As the President's statement said, tomorrow in the early afternoon, President Biden will deliver remarks announcing the further consequences the United States and our Allies and partners will impose on Russia for its unprovoked and unjustified attack on Ukraine."
The White House also issued a statement by President Joe Biden on his phone call with President Volodymyr Zelenskyy of Ukraine early Thursday morning:
"President Zelenskyy reached out to me tonight and we just finished speaking. I condemned this unprovoked and unjustified attack by Russian military forces. I briefed him on the steps we are taking to rally international condemnation, including tonight at the United Nations Security Council. He asked me to call on the leaders of the world to speak out clearly against President Putin's flagrant aggression, and to stand with the people of Ukraine. Tomorrow, I will be meeting with the Leaders of the G7, and the United States and our Allies and partners will be imposing severe sanctions on Russia. We will continue to provide support and assistance to Ukraine and the Ukrainian people."
@POTUS was briefed on a secure call this evening by Secretary Blinken, Secretary Austin, Chairman Milley and National Security Advisor Jake Sullivan about the ongoing attack on Ukraine by Russian military forces.

— Jen Psaki (@PressSec) February 24, 2022
In New York the spokesperson for the United Nations tweeted:
.@antonioguterres tells journalists: today is the saddest moment in my tenure as Secretary-General of the United Nations.#Ukraine pic.twitter.com/9yEzIuB9rq

— UN Spokesperson (@UN_Spokesperson) February 24, 2022
The Prime Minister of the United Kingdom tweeted his support:
I am appalled by the horrific events in Ukraine and I have spoken to President Zelenskyy to discuss next steps.

President Putin has chosen a path of bloodshed and destruction by launching this unprovoked attack on Ukraine.

The UK and our allies will respond decisively.

— Boris Johnson (@BorisJohnson) February 24, 2022
The head of the EU also weighed in:
We strongly condemn Russia´s unjustified attack on Ukraine.

In these dark hours, our thoughts are with Ukraine and the innocent women, men and children as they face this unprovoked attack and fear for their lives.

We will hold the Kremlin accountable.

— Ursula von der Leyen (@vonderleyen) February 24, 2022
Huge show of support for Slovak LGBTQ+ people after murders
"Certain people are responsible for this tragedy. They are intensively & increasingly inciting spreading hatred towards the LGBTI community"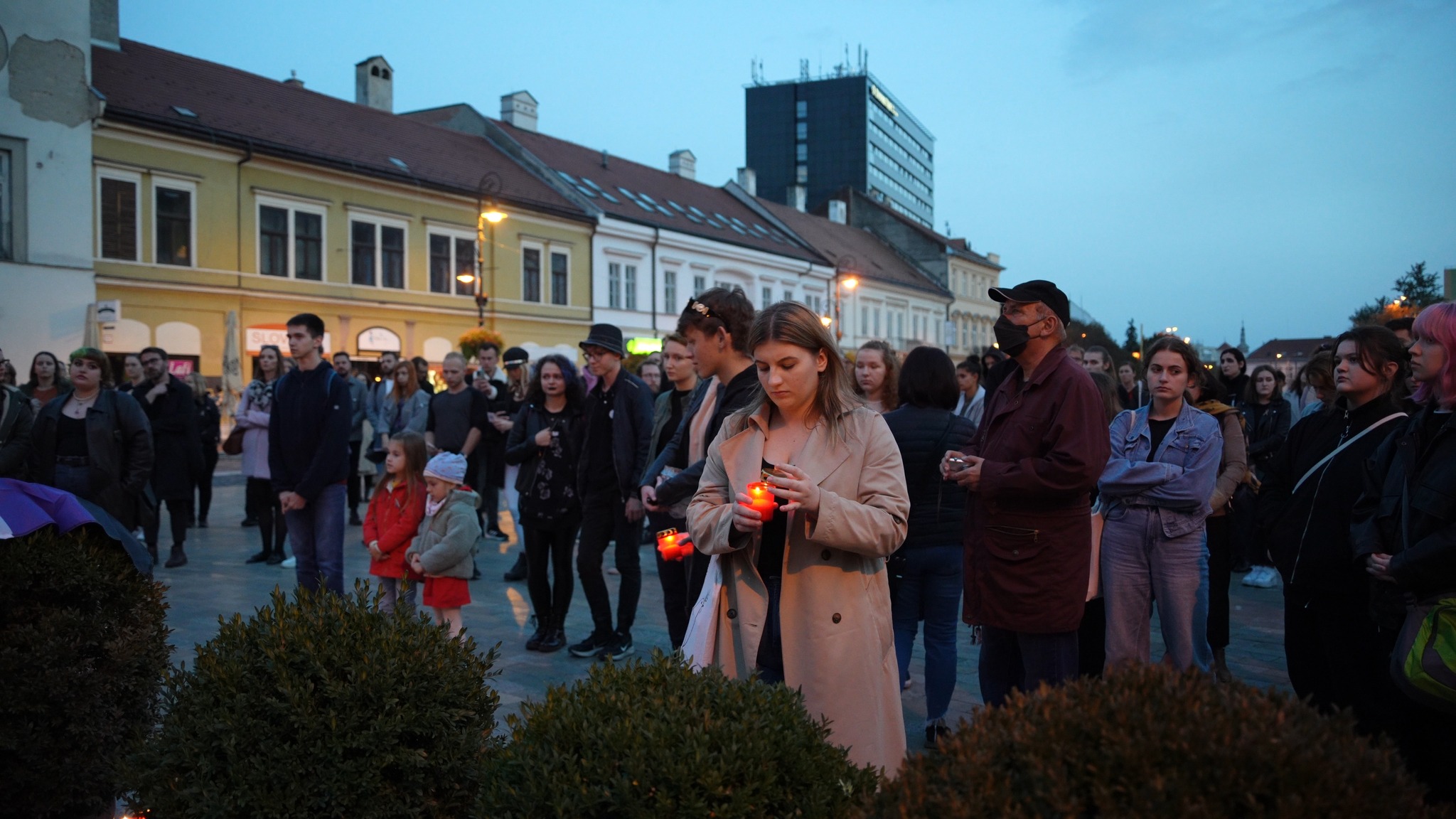 BRATISLAVA, Slovakia – A vigil held Friday evening in the Slovakian capital city to honor the two victims killed and a third who was badly wounded in a Wednesday night shooting outside of the Tepláreň bar, a popular LGBTQ+ establishment in the old city, was also attended by the nation's president and the European Parliament's Vice-President.
Organized by the Initiative Inakosť (Iniciatíva Inakosť), a LGBTQ+ non-governmental agency, there were an estimated 20,000 plus people gathered according to officials. The murders shook the tight-knit Slovakian LGBTQ+ community and its allies. Slovakia is a fairly conservative European Union member country where same-sex marriage is not legal.
A spokesperson for the Polícia Slovenskej republiky, the country's national police force, said that his agency has classified the shootings as premeditated murder, motivated by hatred of a sexual minority.
19-year-old Juraj Krajcik, the son of a prominent member of the far-right extremist Vlast party, a radicalised student from Bratislava, had left social media posts filled with anti-Semitic and anti-LGBTQ+ messages including a so called 'manifesto' which the gunman had posted prior to the rampage.
Krajcik, who had an online history of hate-filled rhetoric had posted a picture of himself outside the Tepláreň bar this past August along with other writings and posts that led Polícia Slovenskej republiky investigators to conclude that the crime was planned.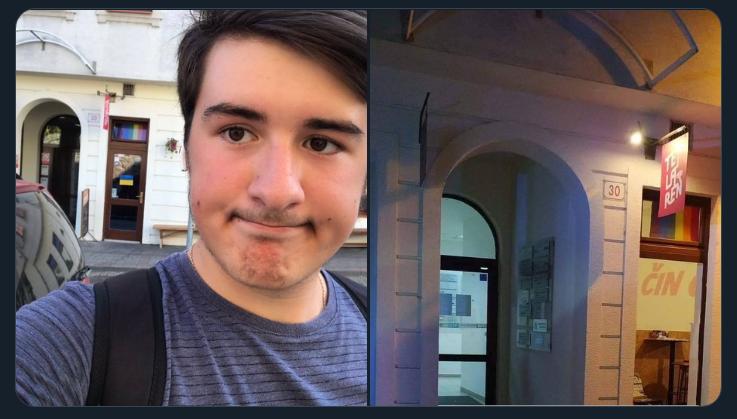 According to Polícia Slovenskej republiky, the gunman was outside of the bar for nearly an hour before opening fire at around 7 p.m. local time. Investigators said multiple rounds were fired but did not disclose the number nor the weapon used. Police say he was found dead from a self-inflicted gunshot.
During the vigil for the shooting victims, Slovak President Zuzana Caputova told the crowd, "I'm sorry that our society was not able to protect your loved ones," adding, "You belong here, you are valuable for our society."
BBC Europe reported that European Parliament Vice-President Michal Simecka was also at Friday's event. Simecka expressed his determination to have the European legislature discuss the murders during a session next week.
"To express our sympathy, but also to call on the Slovak authorities to take clear steps to put an end to the language of hatred towards LGBTI people," he said.
In addition to political leadership at Friday evening's vigil, Elena Martinčoková (Eleny Martinčokovej) the president of the Association of Parents and Friends of LGBTI+ people spoke expressing her grief and anger towards the environment in the country that fostered far-right hate.
In a Facebook post published by Košice PRIDE, she told the crowd;
"I'm going through a lot of pain. Since I heard about this tragedy, I'm in spirit with the parents of the murdered children. They were adults, but they were mainly children, grandchildren, cousins, friends, colleagues who will be greatly missed and the wound and pain the survivors will feel will never heal.
Many tragedies affect us in life, some of them cannot be prevented. Yes to some of them. And this is exactly the one that could have been prevented. Long-term and intensively spreading and inciting hatred towards LGBT+ people in our public space. It is hatred that blinds people, prevents them from thinking sober.
Certain people are responsible for this tragedy. They are the ones who are intensively and increasingly inciting and spreading hatred towards the LGBTI community. They are all over the place. In the National Council of Slovakia, in government, among many church representatives, in extremist groups, among disinformation spreaders and those who do not have credible information, or when they have it, they do not understand them or do not want to understand. I hope this tragedy will not leave the public indifferent. We must act, we must act now. We will not be quiet. We are not going to be intimidated."
Video via România liberă, a Romanian daily newspaper founded in 1943 and currently based in Bucharest: