California legislators introduce bill to divest state funds from Russia
"California should not in any way support Putin's corrupt oligarchy. We must divest now"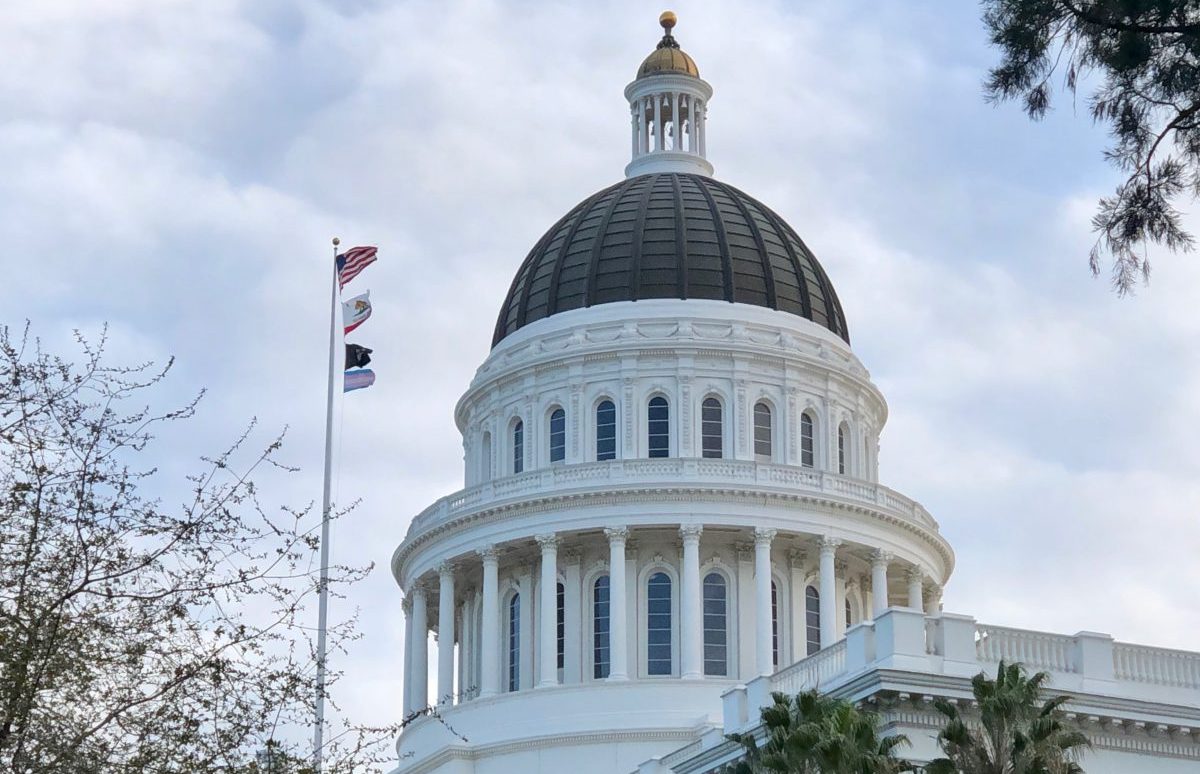 SACRAMENTO – Senate Majority Leader Mike McGuire and a broad, bipartisan coalition of California State Legislators will be introducing legislation to divest state public funds from Russia and Russian-state entities following the unprovoked war against Ukraine.
While the Federal Government has taken swift and aggressive action advancing unprecedented sanctions against Russia and its leaders, California is the world's fifth largest economy and enhanced action taken by the State could help the people of Ukraine by putting additional financial pressure on the already beaten-up Russian economy.
"The world is watching the atrocities taking place in Ukraine. It's sickening," Senator McGuire said. "We must stand strong for the people of Ukraine. That's why we all must mobilize to stop Russia in its tracks. California has unique and remarkable economic power in this circumstance. As the fifth largest economy in the world, we must use this power for good. We can help stop this autocratic thug, Putin, by advancing this critical legislation and enacting our own financial divestments."
Senate Majority Leader McGuire and the legislative coalition will be advancing a bill that will call on all state agencies, including the Golden State's massive pension funds, CalPERS and CalSTRS, to divest from any and all Russian assets immediately.
It's believed California has Russian investments exceeding over $1 billion, primarily in its pension funds. At this point there can be no excuse to invest in and support Putin, his oligarchs, and the Russian economy.
Russia's economy, not even in the top 10 of world economies, is one of their big pressure points and California should use its power to exert influence where it can.
The delegation will also ask private companies based in California to divest their investments in the Russian economy. In addition, the legislation would block the awarding of state contracts to any company that is conducting business with Russia.
This bill is supported by a broad and growing bipartisan coalition of Senators and Assemblymembers, including: Senators Susan Eggman, Scott Wiener, Dave Cortese, Bill Dodd, Tom Umberg, and Susan Rubio; and Assemblymembers Kevin Mullin, Suzette Martinez Valladares, Jesse Gabriel, Evan Low, Phil Ting, Jim Wood, Marc Berman, Chad Mayes, Jordan Cunningham, Cristina Garcia, Laurie Davies, Cottie Petrie-Norris, Randy Voepel, and Miguel Santiago.
Assistant Senate Majority Leader Susan Eggman said: "Russia's unprovoked and unjustified invasion of Ukraine is a threat to democratic freedoms and global stability. The loss of life to satisfy the ego of a fragile tyrant is unconscionable and there must be consequences. This legislation builds upon the strong economic sanctions being pursued by the Biden Administration and our allies."
Assembly Speaker pro Tempore Kevin Mullin said: "As the fifth largest economy in the world, California cannot stand on the sidelines while this rise of authoritarianism threatens democracy and freedom around the globe. The aggression of Vladimir Putin against Ukraine demands severe sanctions and I am in full support of California taking aggressive steps to divest from Russian assets and financial institutions. I am proud to co-author this legislation and the significant message it conveys."
Chair of the Senate Labor, Public Employment and Retirement Committee Senator Dave Cortese said: "As a state, it is our responsibility to ensure we are not fueling this global crisis that has caused tremendous human suffering. I hope that other governments follow California's lead in standing for peace and taking swift action against this unjustified attack on Ukraine."
Senator Scott Wiener said: "Putin is a brutal fascist dictator. His attempted conquest of Ukraine is an extreme violation of international law and is creating a humanitarian disaster. We must not allow this destructive invasion — which will have long-term consequences for peace and security in Europe — to stand. California should not in any way support Putin's corrupt oligarchy. We must divest now."
Senator Bill Dodd said: "California stands with the Ukrainian people. It gives me no joy to sanction Russia, but the terrible invasion and murder of Ukrainian civilians by Vladimir Putin demand it. I call on other states and businesses follow suit – we must hold Russia accountable and help our  Ukrainian brothers and sisters."
Assemblymember Suzette Martinez Valladares said: "Like Californians across the state, I am disgusted by Putin's thuggish and unlawful invasion of Ukraine. I'm proud to co-author this bill, which will leverage California's economic strength to put significant pressure on Russia and support our friends in Ukraine. California's state agencies and public pensions cannot help fund a dictator's attempts to take over sovereign nations."
Assemblymember Jordan Cunningham said: "An unprovoked and illegal invasion of a sovereign nation is grounds for divestment. California must stand with the people of Ukraine."
Assemblymember Jesse Gabriel said: "As the world's fifth largest economy and home to many of the world's most iconic companies, California is perfectly positioned to inflict tremendous economic pain on the Putin regime. Russia's unjustified and unprovoked attack on Ukraine demands a swift and severe response. This legislation makes clear that California will use its full economic and political power to reinforce U.S. and international sanctions, and that the Golden State will stand proudly with our international partners and the Ukrainian people at this difficult moment."
Zbur is Assemblymember-elect as Abramson concedes
When Zbur is sworn in on December 5 and takes office, he will join the largest Legislative LGBTQ+ Caucus in California history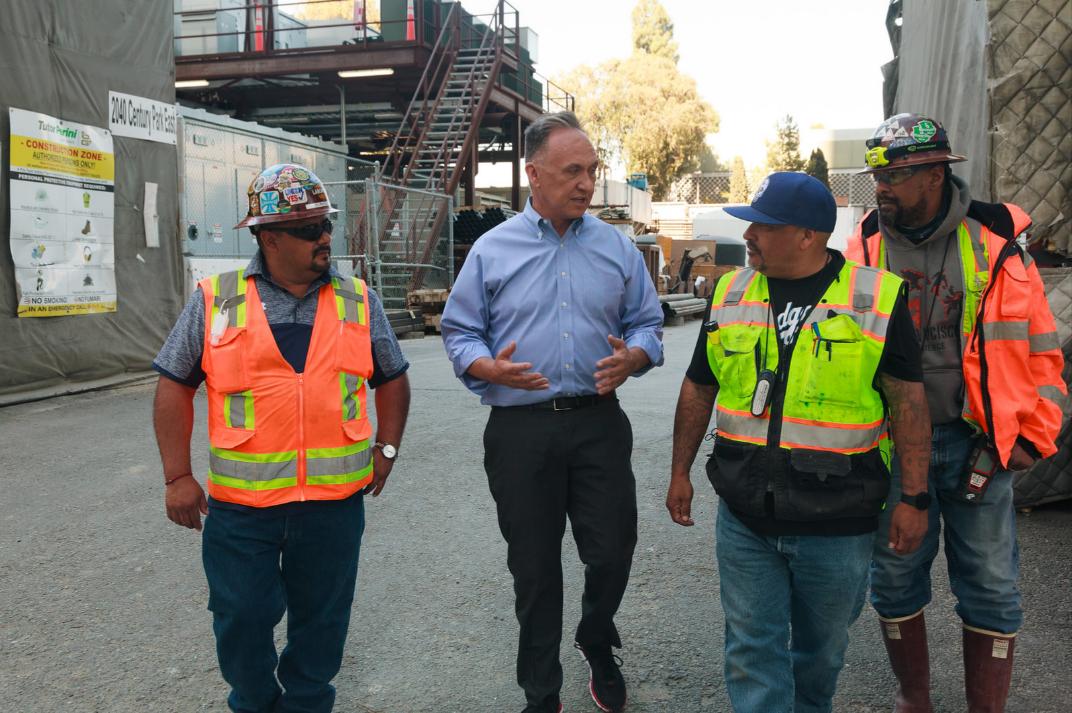 LOS ANGELES – The latest election results released by the Los Angeles County Registrar-Recorder/County Clerk's office on Tuesday indicated that former Equality California Executive Director and leading environmental attorney, Rick Chavez Zbur, had won the seat to represent California's 51st Assembly District.
Zbur's opponent Louis Abramson issued a statement of concession congratulating the Assemblymember-elect:
"One of our campaign mantras is: The hard part comes after the hard part. Well, this is the hard part. While many votes are outstanding, we're at 44.6%. Having been outspent nearly eight to one by a well known opponent, this achievement is incredible. Nonetheless, we don't see a path to 50%+1. With a full heart and a grateful soul, it's time to close this chapter.
I want to congratulate Rick Zbur on his victory in this race. I will do everything I can to help him succeed in confronting the existential challenges facing our shared community—homelessness, housing affordability, mental health reform, and climate change.
Rick ran with generosity and kindness. His previous work made California more equitable and just. It has been a privilege to campaign with him and to have the opportunity to advance that work. Rick will be an effective advocate for our district. I look forward to being his partner in repairing our world, and I invite you all to join me." 
In an email to the Blade Tuesday afternoon, Zbur wrote:
"As the votes continue to be counted, our campaign is confident that our margin of victory will continue to grow.  I'm incredibly humbled and grateful to the voters across AD-51 who powered our campaign to a victorious finish. We are proud that we won with a substantial margin in every city across the district.  This victory was only possible because of the dedication and effort of thousands of people —supporters, contributors, and volunteers who fueled our campaign, and I am incredibly grateful. I'm also deeply proud that my victory ensures that the 51st District—and the County of Los Angeles—finally has the LGBTQ+ representation in the State Assembly that it deserves. 
I would like to congratulate my opponent Louis Abramson for his dedication to our community, and for running an energetic campaign that was focused on the issues—many of which we agree about. I appreciate his gracious congratulations call yesterday and his offer to work together in the future to improve the lives of the people of California.
Our campaign was never about one person – it was about ensuring real change and lasting progress to improve the lives of the people of California and the 51st District. It was about assuring that our government tackles effectively the issues that matter most—affordable housing and homelessness, climate action, safer and sustainable communities, good jobs with good pay and safe working conditions, civil rights and social justice for all, and more. I'm proud of the movement we have built and I look forward to beginning the hard work to achieve a government that works for every Californian, especially our most vulnerable.  I am excited to begin my work in the Assembly to deliver for families across the 51st District."
Early on in his candidacy Zbur received the backing of various organizations and political groups including labour, civic, environmental as well as this newspaper. Zbur was endorsed by Equality California early in April 2021, alongside the California Legislative LGBTQ+ Caucus.
When Zbur is sworn in on December 5 and takes office, he will join the largest Legislative LGBTQ+ Caucus in California history.
Equality California released the following statement from its Executive Director Tony Hoang celebrating the victory:
"My friend Rick Chavez Zbur has spent his career fighting for justice and is exactly the type of champion LGBTQ+ Californians need in the Assembly. From a small farming community in the Rio Grande Valley to the halls of the California Capitol, Rick's life has been defined by service to his community and his country. I know that his bold, experienced leadership will continue to move our state forward, and he will deliver progressive results for the people of the 51st Assembly District.
"Equality California looks forward to being a partner to Rick in his new role, as we continue our shared fight for a world that is healthy, just and fully equal for all LGBTQ+ people." 
California's 51st Assembly District includes West Los Angeles, Hollywood and West Hollywood.
MEMBER OF THE STATE ASSEMBLY, 51st District
| Candidate(s) | Votes | Percent |
| --- | --- | --- |
| RICK CHAVEZ ZBUR (D) | 57,323 | 55.40% |
| LOUIS ABRAMSON (D) | 46,145 | 44.60% |