Newsom invites Disney to relocate employees to California from Florida
"Disney, the door is open to bring those jobs back to California – the state that actually represents the values of your workers"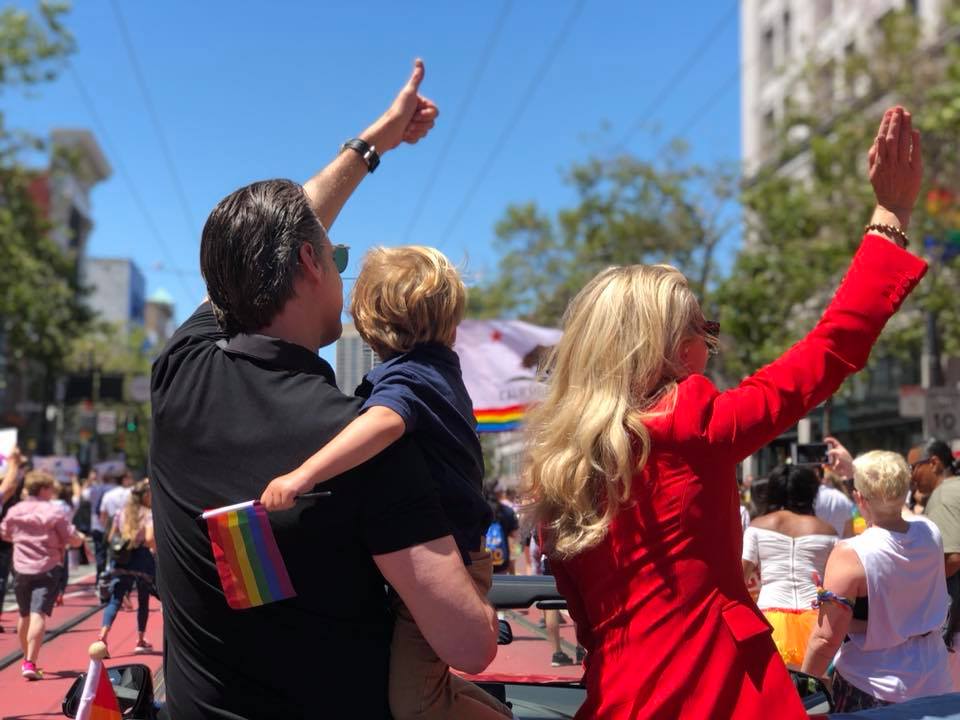 SACRAMENTO – As criticism continues to plague the Disney company in the wake of passage of Florida's H.B. 1557, legislation widely labeled as the 'Don't Say Gay' bill, which Disney CEO Bob Chapek has acknowledged the response was too little to late, California Gov. Gavin Newsom offered a solution- shift some workers back to the Golden State.
In a Saturday afternoon Tweet Governor Newsom shared a Los Angeles Times piece that detailed the queer Disney employees who were outraged by reports that the company had donated to politicians who backed the bill, in addition to a group of employees at Disney-owned Pixar Animation Studios who sent a statement to Chapek expressing their frustration with the company's position.
"We are writing because we are disappointed, hurt, afraid, and angry," said the statement, attributed to the LGBTQIA+ employees of Pixar and their allies. "In regards to Disney's financial involvement with legislators behind the 'Don't Say Gay' bill, we hoped that our company would show up for us. But it didn't."
The California Governor wrote; "Disney, the door is open to bring those jobs back to California – the state that actually represents the values of your workers."
Disney, the door is open to bring those jobs back to California – the state that actually represents the values of your workers. https://t.co/kbCi7Zgs90

— Gavin Newsom (@GavinNewsom) March 13, 2022
Chapek issued a memo to the company's LGBTQ+ and ally employees apologizing over his handling of the controversy over the media conglomerate's response to Florida's 'Don't Say Gay' bill at the end of last week telling Disney employees;
"It is clear that this is not just an issue about a bill in Florida, but instead yet another challenge to basic human rights. You needed me to be a stronger ally in the fight for equal rights and I let you down. I am sorry."
"I missed the mark in this case but am an ally you can count on — and I will be an outspoken champion for the protections, visibility and opportunity you deserve," he added.
Disney's Chief Executive Officer also informed the company's employees, "Starting immediately, we are increasing our support for advocacy groups to combat similar legislation in other states. We are hard at work creating a new framework for our political giving that will ensure our advocacy better reflects our values. And today, we are pausing all political donations in the state of Florida pending this review. But, I know there is so much more work to be done. I am committed to this work and to you all, and will continue to engage with the LGBTQ+ community so that I can become a better ally."
Newsom's offer to relocate jobs back to California comes less than a year after Disney announced it would relocate more than 2,000 jobs to a new Lake Nona, Florida campus, journalist Jacob Ogles with Florida Politics reported.
Over the next 18 months, the plan is to shift all Disney Parks and Walt Disney Imagineering jobs not fully dedicated to operations at Disneyland in California. That shift came after California restrictions related to the COVID-19 pandemic closed theme parks there for 412 days. In contrast, parks closed in Florida for about four months, Ogles wrote.
Zbur is Assemblymember-elect as Abramson concedes
When Zbur is sworn in on December 5 and takes office, he will join the largest Legislative LGBTQ+ Caucus in California history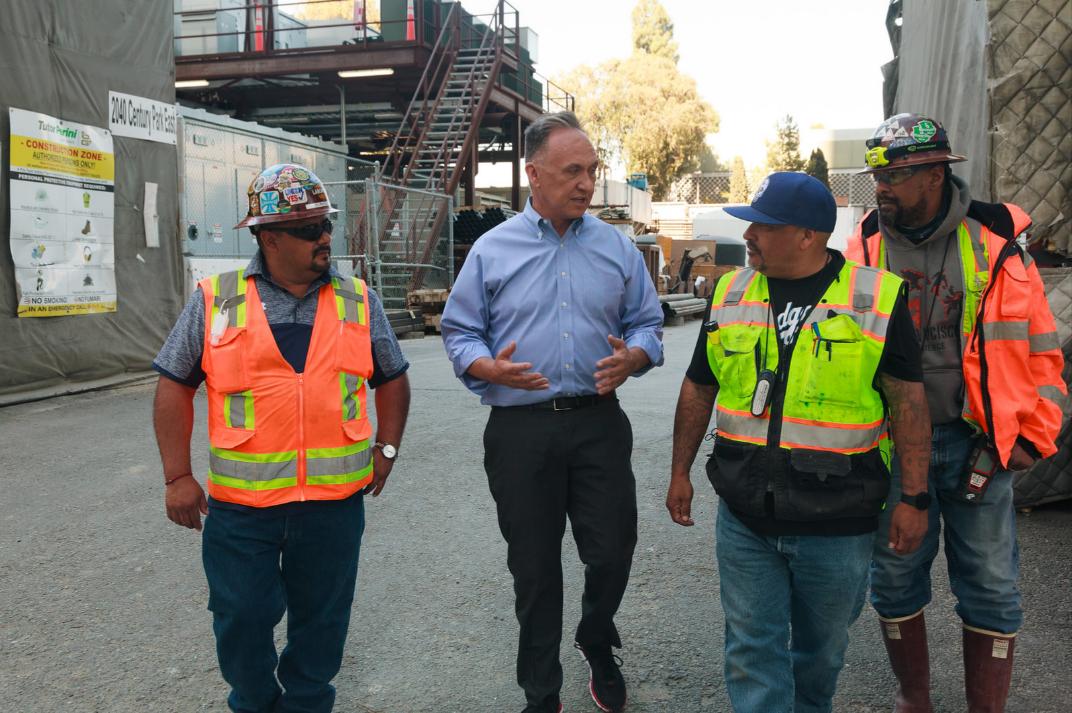 LOS ANGELES – The latest election results released by the Los Angeles County Registrar-Recorder/County Clerk's office on Tuesday indicated that former Equality California Executive Director and leading environmental attorney, Rick Chavez Zbur, had won the seat to represent California's 51st Assembly District.
Zbur's opponent Louis Abramson issued a statement of concession congratulating the Assemblymember-elect:
"One of our campaign mantras is: The hard part comes after the hard part. Well, this is the hard part. While many votes are outstanding, we're at 44.6%. Having been outspent nearly eight to one by a well known opponent, this achievement is incredible. Nonetheless, we don't see a path to 50%+1. With a full heart and a grateful soul, it's time to close this chapter.
I want to congratulate Rick Zbur on his victory in this race. I will do everything I can to help him succeed in confronting the existential challenges facing our shared community—homelessness, housing affordability, mental health reform, and climate change.
Rick ran with generosity and kindness. His previous work made California more equitable and just. It has been a privilege to campaign with him and to have the opportunity to advance that work. Rick will be an effective advocate for our district. I look forward to being his partner in repairing our world, and I invite you all to join me." 
In an email to the Blade Tuesday afternoon, Zbur wrote:
"As the votes continue to be counted, our campaign is confident that our margin of victory will continue to grow.  I'm incredibly humbled and grateful to the voters across AD-51 who powered our campaign to a victorious finish. We are proud that we won with a substantial margin in every city across the district.  This victory was only possible because of the dedication and effort of thousands of people —supporters, contributors, and volunteers who fueled our campaign, and I am incredibly grateful. I'm also deeply proud that my victory ensures that the 51st District—and the County of Los Angeles—finally has the LGBTQ+ representation in the State Assembly that it deserves. 
I would like to congratulate my opponent Louis Abramson for his dedication to our community, and for running an energetic campaign that was focused on the issues—many of which we agree about. I appreciate his gracious congratulations call yesterday and his offer to work together in the future to improve the lives of the people of California.
Our campaign was never about one person – it was about ensuring real change and lasting progress to improve the lives of the people of California and the 51st District. It was about assuring that our government tackles effectively the issues that matter most—affordable housing and homelessness, climate action, safer and sustainable communities, good jobs with good pay and safe working conditions, civil rights and social justice for all, and more. I'm proud of the movement we have built and I look forward to beginning the hard work to achieve a government that works for every Californian, especially our most vulnerable.  I am excited to begin my work in the Assembly to deliver for families across the 51st District."
Early on in his candidacy Zbur received the backing of various organizations and political groups including labour, civic, environmental as well as this newspaper. Zbur was endorsed by Equality California early in April 2021, alongside the California Legislative LGBTQ+ Caucus.
When Zbur is sworn in on December 5 and takes office, he will join the largest Legislative LGBTQ+ Caucus in California history.
Equality California released the following statement from its Executive Director Tony Hoang celebrating the victory:
"My friend Rick Chavez Zbur has spent his career fighting for justice and is exactly the type of champion LGBTQ+ Californians need in the Assembly. From a small farming community in the Rio Grande Valley to the halls of the California Capitol, Rick's life has been defined by service to his community and his country. I know that his bold, experienced leadership will continue to move our state forward, and he will deliver progressive results for the people of the 51st Assembly District.
"Equality California looks forward to being a partner to Rick in his new role, as we continue our shared fight for a world that is healthy, just and fully equal for all LGBTQ+ people." 
California's 51st Assembly District includes West Los Angeles, Hollywood and West Hollywood.
MEMBER OF THE STATE ASSEMBLY, 51st District
| Candidate(s) | Votes | Percent |
| --- | --- | --- |
| RICK CHAVEZ ZBUR (D) | 57,323 | 55.40% |
| LOUIS ABRAMSON (D) | 46,145 | 44.60% |