LGBTQ Sports history: Two Trans NCAA athletes compete head-to-head
Lia Thomas' college swimming career is over, Iszac Henig said he couldn't comment on whether he'd be back with the Bulldogs next year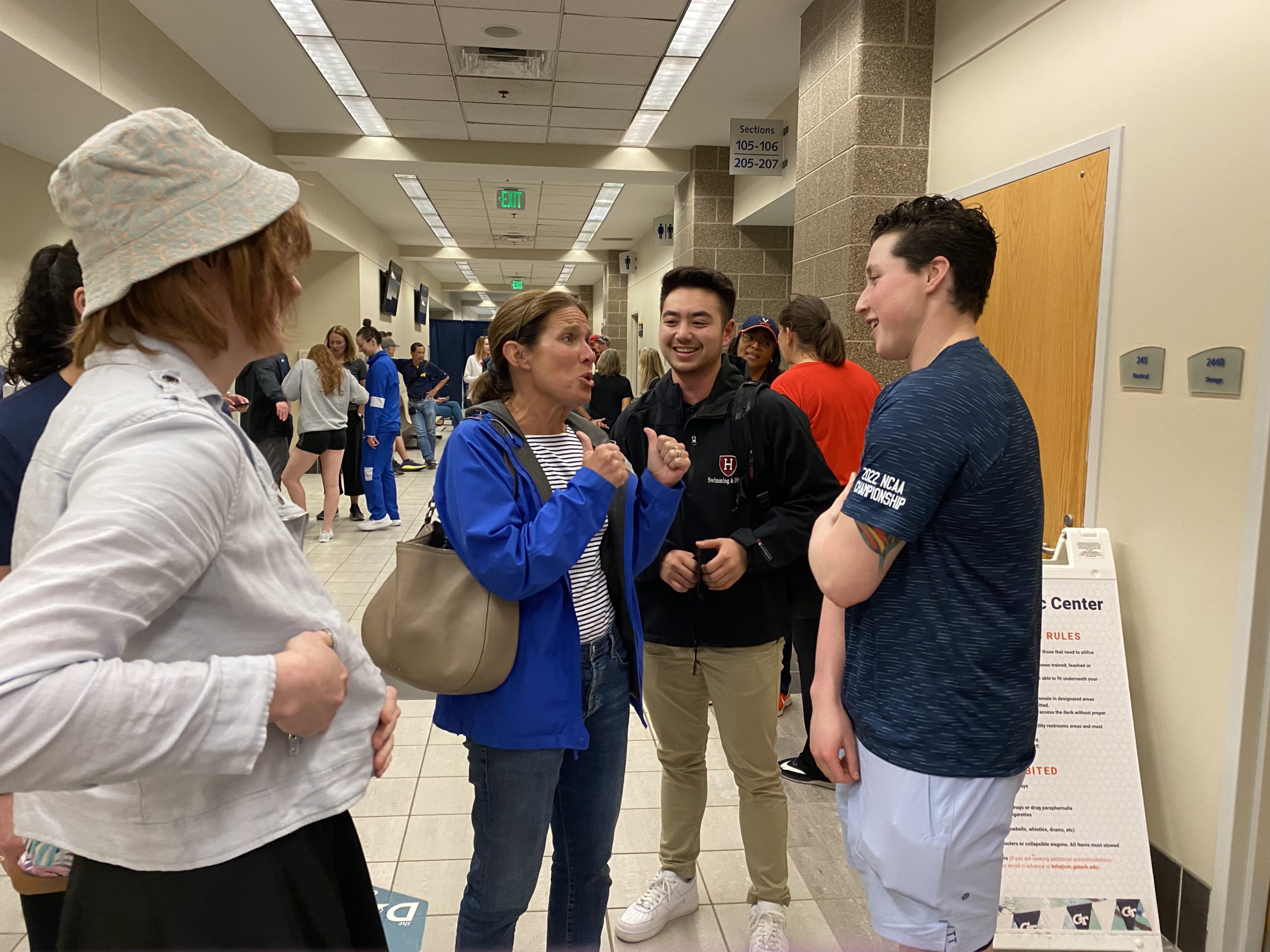 ATLANTA – History books will record Saturday, March 19, 2022, as the first time that two out NCAA transgender student-athletes competed against one another for a national championship. And it was a sharp rebuke to those activists who complain that trans women are "destroying women's sports" or dominating them.
Out trans swimmer Lia Thomas, the University of Pennsylvania 5th year senior, was almost a full second slower in the 100-yard freestyle than in Saturday morning's preliminary meet in Atlanta, Ga. She finished dead last, the eighth out of eight women, ending her college swimming career.
Thomas, 22, did not speak to reporters following Saturday night's final. Her only comments came on Thursday when the Austin, Texas native was named Division I national champion in the 500-yard freestyle. "I didn't have a whole lot of expectations for this meet," Thomas told ESPN. "I was just happy to be here, trying to race and compete as best as I could."
Trans man Iszac Henig of Menlo Park, Calif. tied for fifth with Louisville's Gabi Albiero, finishing at 47:32, a quarter of a second faster than he swam in the morning. Henig represented Yale, where he is a junior, as their sole entrant. After receiving his trophy, his parents, younger sister and other supporters congratulated Henig for his outstanding and historic performance in the pool.
"I was glad that it didn't hit me until after," he said. "I just wanted to be able to be there to race and have a good time."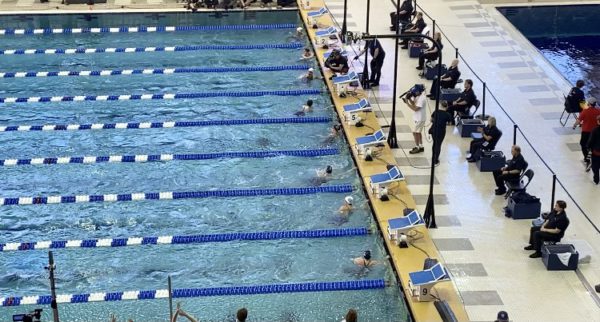 NCAA trans trailblazer Schuyler Bailar gave him a hug and posed for pictures together. They're friends, and they made plans to meet up with Thomas later in the evening to celebrate the end of finals.
"Lia and I are friends, so it's always nice to swim against your friends," Henig told me. "It was incredible. She's been great. I was really happy competing with her. I swear I couldn't have asked for it to have gone better."
Henig has a tattoo on his right arm that says "Let Trans Kids Play." He spoke to me about why he wants people to see that important message.
"There's so many bills in different states right now trying to ban trans women from sport at all different levels," Henig told me. "We're not allowed to have anything on our clothes, but they also didn't say anything about your skin. So I took that, you know, platform that I was hoping to have, to use that to say, trans athletes are like any other athlete. We just have to be able to play to build that community."
Although he had top surgery to remove his breasts, he is not on testosterone, and postponed that part of his medical transition so he can continue to compete with his women teammates. Beth Stelzer, the founder of the anti-trans inclusion group Save Womens Sports, misidentified Henig on Thursday as a woman and suggested his operation might provide him with some advantage in the pool.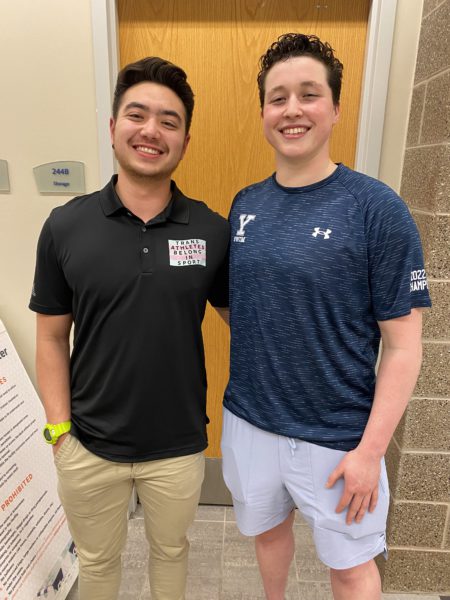 "I actually really don't know how to respond to that," said Henig. "I'm not a woman. I would love to know how they're defining 'woman' because I think that like womanhood is what you make it. And I'm not a woman. I'm not a woman." He added, "I am just a guy trying to go as fast as I can."
Henig said he couldn't comment on whether he'd be back with the Bulldogs next year or what steps he would take in his gender transition.
I asked Henig about Swimming World Magazine editor in chief John Lohn's opinion that Thomas had been, in his words, "sandbagging," or deliberately swimming at a slower speed, and about a tabloid report about an anonymous teammate of hers who accused Thomas of conspiring with Henig to prove, in her words, "Oh see, a female-to-male beat me."
"I think anyone who's been an athlete and as a competitive person knows that you don't throw races," Henig told me. "You don't conspire to do anything. You're just here to show up to your best."
Contrary to the narrative spun by opponents of transgender inclusion in sports, the winner of the 100-yard freestyle was a cisgender woman: Virginia freshman Gretchen Walsh from Nashville, Tenn. Walsh won her first individual title and set a new pool record at the McAuley Aquatic Center on the Georgia Tech campus.
"I definitely think that I never expected this to happen," Walsh told me after her victory. "Going into this, I knew I would be racing Lia. I think at that point I was just treating everyone as a fair competitor, because I came here to do the best, for me, and I was just overall really, really happy with my swim. So, I wasn't trying to think about anyone else too much, just focus on me and do my best."
"Everybody here is a competitor," added her head coach Todd DeSorbo, who was talking to reporters about UVA winning back-to-back NCAA National Championships when asked about Thomas. I asked him if, having witnessed her and Henig compete, if he would ever coach a transgender swimmer. DeSorbo said he'd decide that question if and when it ever happens. "I think that's a tough question to answer because it would have to happen," DeSorbo explained. "I would need that to happen for me to know how that would unfold."
The crowd inside cheered for Walsh, and also for Henig, but once again a scattering of boos were heard whenever the announcer said Lia Thomas's name.
The activists from Save Womens Sports, who since Thursday have been booing Thomas inside and demonstrating outside, told me they achieved what they had set out to do.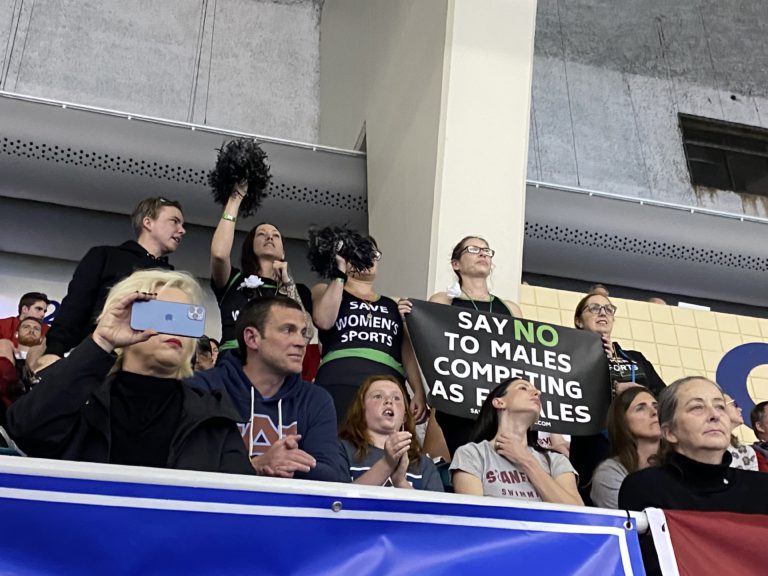 "I just feel like the mission that we came here to accomplish, we were successful, better than we could ever imagine," Jeanna Hoch of Save Womens Sports told me following finals. "The public is definitely on our side. It's overwhelming on social media, in the news and the person to person interactions with people here on campus. Everyone is really, really supportive of our fight."
Following that interview, other activists standing with Hoch surrounded this reporter and challenged me about my identity as a transgender woman and my use of the women's public bathrooms in the aquatic center. A man wearing a Cal Athletics polo shirt named Matthew joined them in asking me whether I ever menstruated. Campus security officers started to move in when I made a reference to myself as doing "the job of mom" for my three children following the death of their mother. That resulted in activists screaming at me, "How dare you!" said Stelzer, pointing her finger in my face. "You never birthed your children. You are not a mother!" Both the activists and I recorded the clash with our phones.
It was around this point that a senior campus security officer intervened and escorted the activists outside. But the commotion continued there, without me present. Members of the Save Womens Sports group reportedly splintered in what one reporter described as "a spectacle."
This last night here in Atlanta was far more emotional than any other night, and never was that more true than when the press room welcomed DI national champion Regan Smith of Lakeville, Minn., a 20-year-old Stanford freshman born in Redwood Shores, Calif.
"That was sick!" Smith said about winning the 200-back before tying for second in the 200-fly. Out nonbinary journalist Katie Barnes asked Smith for her thoughts about competing with Lia Thomas.
"She's followed the rules that have been in place for her. I'm all about being supportive of people that are here and not putting anyone down, and being a good sport about everything," she said. "I think everything that's going on has been really crazy, but I just hope that things get worked out in the future and that, you know, everyone leaves the situation in a good place."
Gay men stand up to Qatar & denounce its death penalty
In advance of World Cup: "I'm a man and I love men," a representative of soccer fans told Qatar's ambassador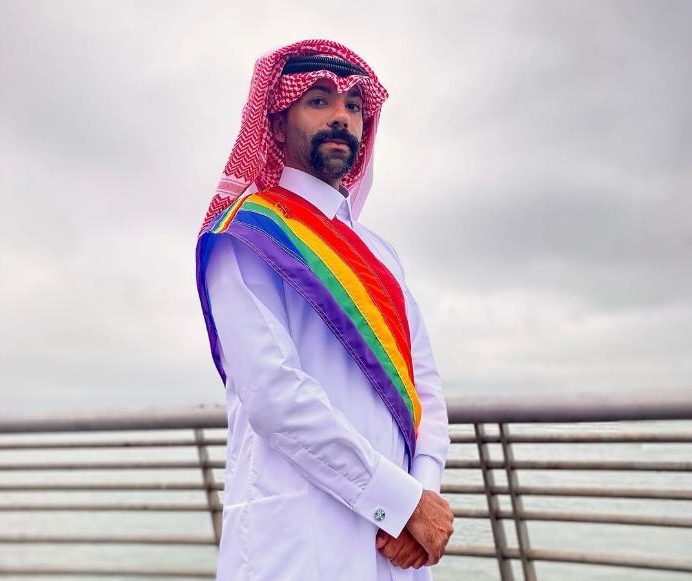 FRANKFURT, Germany – Gay men are blowing the whistle now, two months before the World Cup, demanding the host nation of Qatar change its anti-LGBTQ ways.
The Middle Eastern country where Islam is the state religion will welcome soccer players, coaches and fans from all around the planet, beginning Nov. 20, for matches that will pit nation against nation.
Qatar has promised to welcome LGBTQ foreigners, even as its own people are tortured and put to death for being who they are.
On Monday, Qatar's ambassador to Germany got an earful from one of those men at a human rights conference in Frankfurt, hosted by the German Football Association, according to a report by the Associated Press.
Fan representative Dario Minden spoke in English directly to Abdulla bin Mohammed bin Saud Al Thani, about who he is and who he loves, Minden told him to "abolish the death penalty" for homosexuality.
"I'm a man and I love men. I do — please don't be shocked — have sex with other men. This is normal," Minden told Al Thani. "So, please get used to it, or stay out of football. Because the most important rule in football is, football is for everyone. It doesn't matter if you're lesbian, if you're gay. It's for everyone. For the boys. For the girls. And for everyone in between.
"So, abolish the death penalty. Abolish all of the penalties regarding sexual and gender identity," he said. 
Although organizers promised Al Thani an opportunity to respond, the Associated Press reports that portion of the conference was closed to the public and the news media and was not televised. 
Earlier, Al Thani reportedly complained to those assembled that the issue of human rights was a distraction from the World Cup, even though the event was titled, "Sport and Human Rights."
"We all care about human rights," said Al Thani. "But I would have enjoyed (it) more if I saw some concentration not only on just one subject, but the enjoyment of football and the football effect on people around the world."
More than five-thousand miles away in San Francisco, a gay Qatari physician has organized a petition to tell the land of his birth: Love Is Not A Crime.
Dr. Nasser Mohamed decided to come out in 2010 following a visit to the U.S., and spent his residency in Connecticut before moving to California in 2015.
Mohamed wrote in an op-ed published by Outsports last month that he has spent the last decade caring for the LGBTQ community in outpatient settings and growing as an activist. 
"Being an LGBT person is a criminal offense in the legal system in Qatarm as is sex between two men. There are state-sponsored conversion-therapy practices, and LGBT-affirming psychotherapy is not offered." He wrote how law enforcement uses media and chat rooms to find, jail and punish people for being LGBTQ.
"Visibility of the local LGBT community in Qatar, and the exposure of their treatment, are absolutely essential," Mohamed wrote. "I am doing my part by speaking up."
Editor's note: Find out about Mohamed's petition by clicking here. He is also raising money through a GoFundMe account to provide him with funding for his activism as well as security and protection.