Former Chilean human rights secretary discusses marriage equality law
Lorena Recabarren attended country's first same-sex wedding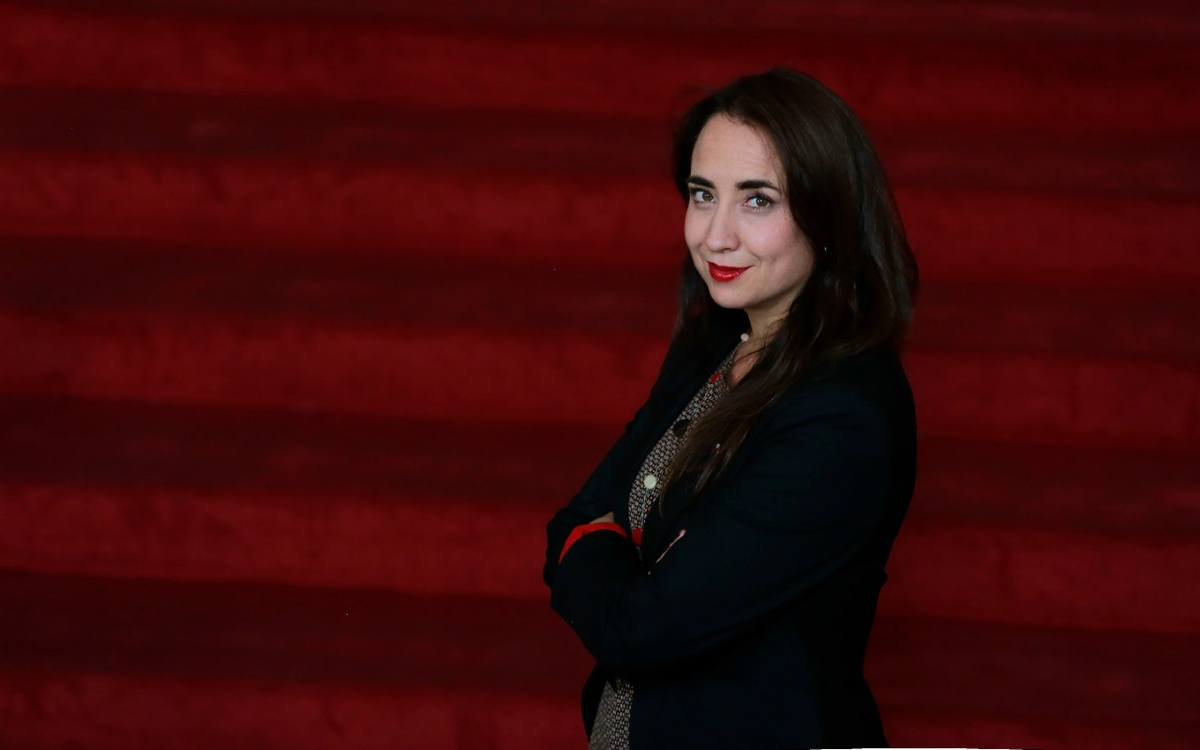 Editor's note: International News Editor Michael K. Lavers was on assignment in Chile from March 8-12.
SANTIAGO, Chile — A former member of the Chilean government said former President Sebastián Piñera was pivotal to the extension of marriage rights to same-sex couples in the country.
Then-Deputy Human Rights Secretary Lorena Recabarren spoke with the Washington Blade on March 10 in her office near Chile's Presidential Palace in Santiago, the country's capital.
The interview took place hours after Javier Silva and Jaime Nazar became the first same-sex couple to legally marry in Chile. Recabarren the following day resigned before President Gabriel Boric and his government took office.
Then-President Michelle Bachelet, who is now the U.N. high commissioner for human rights, in 2017 introduced a bill in the Chilean Congress that sought to extend marriage and adoption rights to same-sex couples. Recabarren told the Blade that Piñera's "surprise" announcement last June that he supported the measure was "absolutely" pivotal.
"That changed everything," said Recabarren.
Piñera last December signed the law after lawmakers approved it. Recabarren pointed out that Piñera during his comments at the signing ceremony noted his previous opposition to marriage rights for same-sex couples.
"The president on the day he signed the law said I was a person who did not support marriage equality and I have changed," said Recabarren. "That also shows the humanity of the president, as someone who at the very least people can see (as an example) that human beings can change their perspectives when different experiences or people convince them."
Piñera met privately with Silva and Nazar at the Presidential Palace shortly after they married. Recabarren and then-Justice Minister Hernán Larraín were among those who attended their wedding that took place at a Chilean Civil Registry and Identification Service office in Santiago's Providencia neighborhood.
"Today we strongly reaffirm that love is love, recognizing all families without regard to sexual orientation," tweeted Recabarren after she attended Silva and Nazar's wedding. "Congratulations Jaime and Javier, who recently married under the new Marriage Equality Law."
💠 Hoy reafirmamos con fuerza que #AmorEsAmor ❤️ reconociendo a todas las familias, sin importar su orientación sexual 🏳️🌈🏳️⚧️

Felicidades a Jaime y Javier, los recién casados por la nueva Ley de #MatrimonioIgualitario ❤️

Más información 👉🏾 https://t.co/4fh3bJ8XA1 pic.twitter.com/Ahmoauk8a3

— Subsecretaría de Derechos Humanos (@SubseDDHH) March 10, 2022
Movimiento de Integración y Liberación Homosexual, a Chilean LGBTQ+ rights group, in 2012 filed a lawsuit with the Inter-American Commission on Human Rights on behalf of three same-sex couples who were seeking marriage rights.
The Inter-American Court of Human Rights in 2012 ruled in favor of Karen Atala, a Chilean judge who lost custody of her three daughters to her ex-husband because she is a lesbian. The landmark decision established a legal precedent that has been used to advance marriage equality throughout Latin America.
A law that allowed same-sex couples to enter into civil unions in Chile took effect in 2015.
Bachelet introduced the marriage and adoption bills as part of an agreement it signed with Movilh and the Inter-American Commission on Human Rights. Movilh in 2020 withdrew from it after it accused Piñera of not doing enough to advance marriage equality in Chile.
Recabarren praised both Movilh and Fundación Iguales, another Chilean LGBTQ+ rights group, for the work they did in support of marriage equality.
"Both of them pushed to make this a topic on the public agenda," said Recabarren. "It ended up being super collaborative at the end. The two of them belong to a different world, to different sectors. They have a different foundation, but it would not have been possible without the role that civil society organizations played."
Long-time Movilh Director Rolando Jiménez and Isabel Amor, president of Fundación Iguales, another Chilean LGBTQ+ rights group, attended Silva and Nazar's wedding. Hunter T. Carter, a U.S.-based lawyer who advocates for marriage equality throughout Latin America, joined them.
Gay man's murder in Argentina underscores growing hate crimes concerns
Alejo Portillo stabbed 42 times last month in Misiones province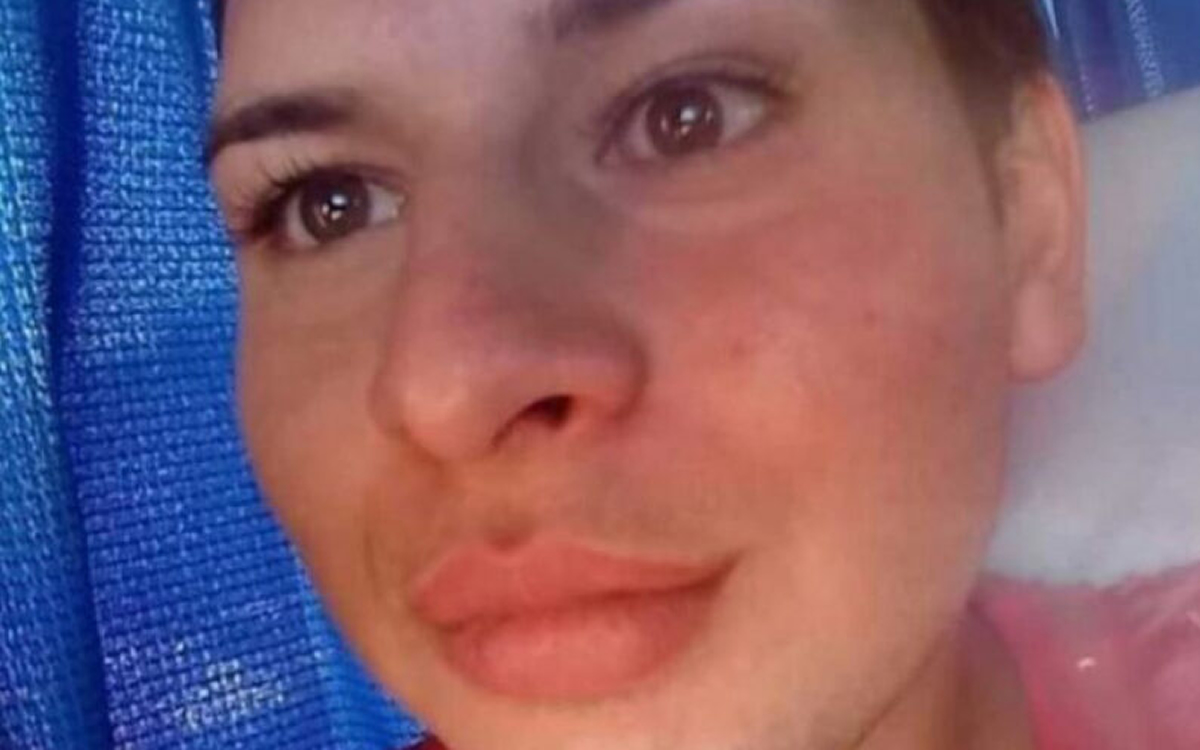 COLONIA AZARA, Argentina — Authorities in Argentina's Misiones province on Dec. 30 found a 20-year-old gay man dead with 42 stab wounds to his body.
Alejo Portillo was found in the town of Colonia Azara. His murder underscores an increase in hate crimes in Argentina over the last year, even though queer people have more rights than almost any other country in Latin America.
Data from the Lesbian, Gay, Bisexual and Trans Federation of Argentina indicates hate crimes based on sexual orientation and gender identity increased in Argentina in 2022. The group recorded 129 deaths last year, compared to 120 the previous year.
Portillo's mother, Alejandra Benítez, found his body after she tirelessly searched for him when the Argentine police refused to help her. She said she sensed that something "horrible had happened to him" from the moment her son disappeared.
The main suspect is a 20-year-old man with whom Portillo was in love and with whom he had a hidden relationship. Argentine media reports indicate Portillo's body was found naked and showed signs that he had been raped.
Benítez spoke with Misiones Cuatro TV, a local television station.
She said she saw her son for the last time on Dec. 28 when she said goodbye to him after he borrowed his sister's bicycle.
"He was invited by someone he knew to the place where my son went," said Benítez. "He wasn't going to go to that place for nothing. He knew who he was going to meet."
She said on Dec. 29 she was already worried because her son did not return to the house where he lived, and he was not answering her WhatsApp messages. Benítez began to search for him herself, even though she did not have access to a vehicle.
"I don't know what happened, I can't understand," Benítez told Misiones Cuatro TV. "My son was not hurting anyone."
A march took place in Colonia Azara a few weeks ago. Participants demanded justice for Portillo's death and urged authorities to classify it as a hate crime.
Trans Travestis No Binarie Maricas Gay y Lesbianas de Oberá Misiones, a local queer rights group known by the acronym TTNBMGLOM, condemned Portillo's murder and pointed out "we want to publicly pronounce our voices and feelings in relation to the murder of Ema Portillo (self-perceived as Alejo,) that occurred in the town of Azara-Misiones."
"In view of the facts, we believe it is important to highlight and underline that the homicide of Alejo Portillo is a case of hate crime," said TTNBMGLOM on Instagram. "Alejo was stabbed because he was homosexual, because of his orientation and gender identity. For being a person of non-heterosexual identity."
"Alejo Portillo's hate crime is clearly a symptom of the reality that LGTB existences and identities live in the province of Misiones, especially removed from the large urban epicenters," María Alejandro, a nonbinary activist from Misiones, told the Washington Blade, referring to Buenos Aires, the country's capital.
María Alejandro added "(people with) LGBT identities live in a situation of extreme discrimination, marginalization and violence. And this was what was happening to Alejo in his community. He was one of the few people who publicly expressed his identity and sexual orientation, therefore, he was clearly pushed towards exclusion and discrimination."
María Alejandro said "the particularity of the crime, the excessive and symbolic violence that provokes Alejo's death and the deep context of discrimination, stigmatization and marginalization that he lived in his community allow us to sustain that it is a hate crime. Alejo's body shows clear signs of an act committed with a high degree of violence. There are 42 stab wounds."
María Alejandro mentioned to Blade that they demand an investigation similar to the case of Evelyn Rojas, a Transgender woman who was murdered by her partner in Misiones.
Authorities determined Rojas' murder was a hate crime, and her partner last year received a life sentence.