Brazil president launches re-election campaign
Polls indicate anti-LGBTQ+ Jair Bolsonaro trails main opponent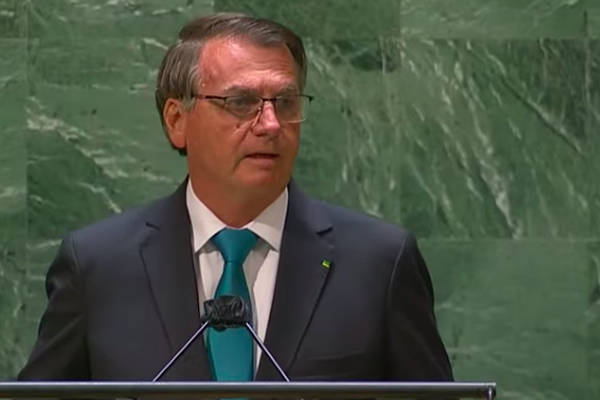 Editor's note: International News Editor Michael K. Lavers was on assignment in Brazil from March 12-21.
BRASÍLIA, Brazil — Anti-LGBTQ+ Brazilian President Jair Bolsonaro on Sunday formally launched his re-election campaign.
Bolsonaro, a member of the right-wing Liberal Party, spoke to thousands of his supporters at an event in Brasília, the country's capital.
He dismissed polls that indicate he trails former President Luiz Inácio Lula da Silva of the leftist Workers Party ahead of the Oct. 2 presidential election. Media reports also indicate Bolsonaro told his supporters that Brazil's electronic voting system has made him vulnerable to fraud.
"What we want is to deliver a country in the future, well into the future, that is much better than the one I received in 2019," said Bolsonaro. "This isn't a fight of left versus right, it's a fight of good against bad."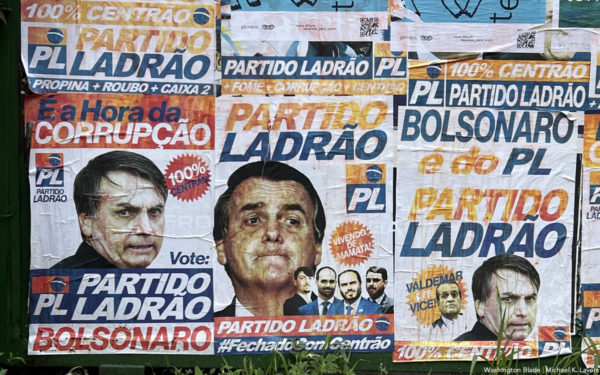 Bolsonaro is a former Brazilian Army captain who represented Rio de Janeiro in the country's Congress for decades until he became the country's president in 2019.
Bolsonaro's comments against LGBTQ+ Brazilians, women, indigenous people and other underrepresented groups have sparked widespread outrage in the country and around the world.
Bolsonaro in March 2019 during a press conference alongside then-President Trump in the White House Rose Garden stressed his "respect of traditional family values" and opposition to "gender identity." Bolsonaro during the same trip to D.C. met with Pat Robertson and other evangelical Christians.
Activists in Rio, São Paulo and Salvador da Bahia with whom the Washington Blade recently spoke noted Bolsonaro has also sought to link COVID-19 vaccines to AIDS.
Rio Municipal Councilwoman Mônica Benício, who is the widow of the late-Rio Municipal Councilwoman Marielle Franco, who was murdered along with her driver, Anderson Gomes, in 2018, during an interview with the Washington Blade on March 19 in Rio described Bolsonaro's election is "the worst thing that's happened in the history of" Brazil. Benício also said Bolsonaro's rhetoric has caused an increase in the number of reported cases of discrimination, harassment and violence based on race, sexual orientation, gender identity, class and other factors.
"It is an absolutely despicable posture and incompatible with a posture of the president of the republic," Benício told the Blade. "It does, however, resonates with sectors of society."
A gay man who was on Rio's Ipanema Beach with his husband on March 20 told the Blade they support Bolsonaro, in part, because they feel he has fought political corruption in Brazil. They did, however, acknowledge that Bolsonaro should "keep his mouth shut."
Gay man's murder in Argentina underscores growing hate crimes concerns
Alejo Portillo stabbed 42 times last month in Misiones province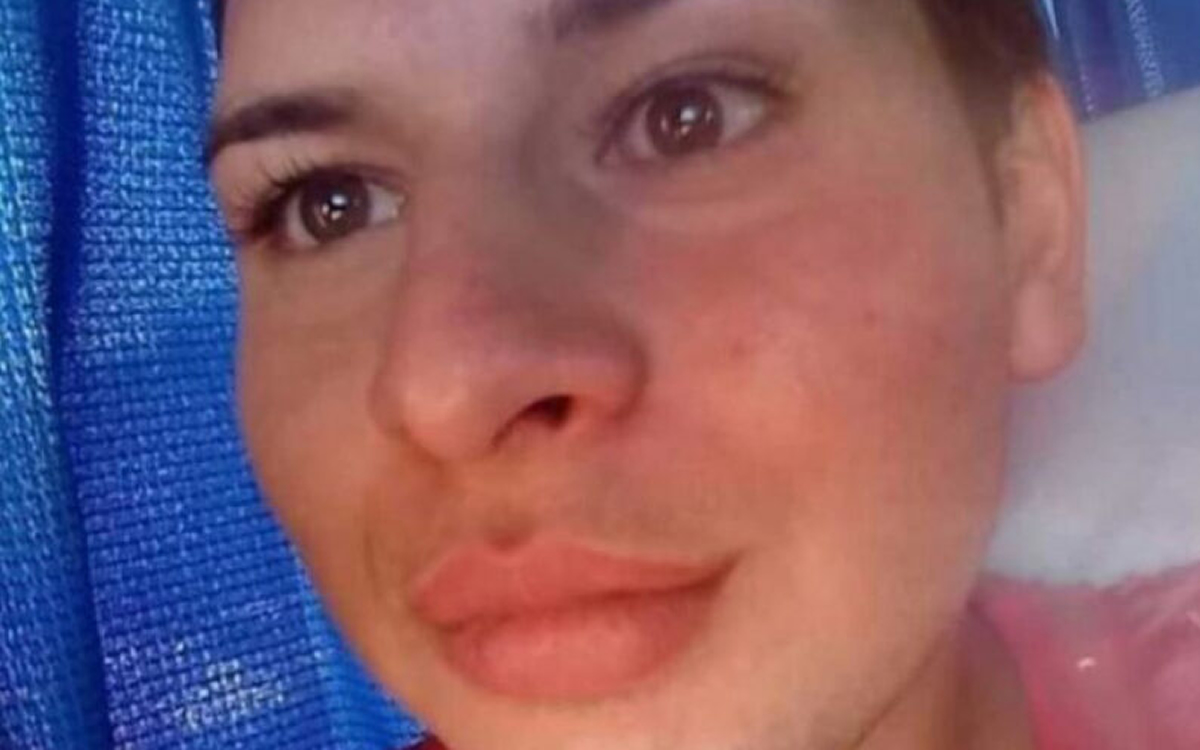 COLONIA AZARA, Argentina — Authorities in Argentina's Misiones province on Dec. 30 found a 20-year-old gay man dead with 42 stab wounds to his body.
Alejo Portillo was found in the town of Colonia Azara. His murder underscores an increase in hate crimes in Argentina over the last year, even though queer people have more rights than almost any other country in Latin America.
Data from the Lesbian, Gay, Bisexual and Trans Federation of Argentina indicates hate crimes based on sexual orientation and gender identity increased in Argentina in 2022. The group recorded 129 deaths last year, compared to 120 the previous year.
Portillo's mother, Alejandra Benítez, found his body after she tirelessly searched for him when the Argentine police refused to help her. She said she sensed that something "horrible had happened to him" from the moment her son disappeared.
The main suspect is a 20-year-old man with whom Portillo was in love and with whom he had a hidden relationship. Argentine media reports indicate Portillo's body was found naked and showed signs that he had been raped.
Benítez spoke with Misiones Cuatro TV, a local television station.
She said she saw her son for the last time on Dec. 28 when she said goodbye to him after he borrowed his sister's bicycle.
"He was invited by someone he knew to the place where my son went," said Benítez. "He wasn't going to go to that place for nothing. He knew who he was going to meet."
She said on Dec. 29 she was already worried because her son did not return to the house where he lived, and he was not answering her WhatsApp messages. Benítez began to search for him herself, even though she did not have access to a vehicle.
"I don't know what happened, I can't understand," Benítez told Misiones Cuatro TV. "My son was not hurting anyone."
A march took place in Colonia Azara a few weeks ago. Participants demanded justice for Portillo's death and urged authorities to classify it as a hate crime.
Trans Travestis No Binarie Maricas Gay y Lesbianas de Oberá Misiones, a local queer rights group known by the acronym TTNBMGLOM, condemned Portillo's murder and pointed out "we want to publicly pronounce our voices and feelings in relation to the murder of Ema Portillo (self-perceived as Alejo,) that occurred in the town of Azara-Misiones."
"In view of the facts, we believe it is important to highlight and underline that the homicide of Alejo Portillo is a case of hate crime," said TTNBMGLOM on Instagram. "Alejo was stabbed because he was homosexual, because of his orientation and gender identity. For being a person of non-heterosexual identity."
"Alejo Portillo's hate crime is clearly a symptom of the reality that LGTB existences and identities live in the province of Misiones, especially removed from the large urban epicenters," María Alejandro, a nonbinary activist from Misiones, told the Washington Blade, referring to Buenos Aires, the country's capital.
María Alejandro added "(people with) LGBT identities live in a situation of extreme discrimination, marginalization and violence. And this was what was happening to Alejo in his community. He was one of the few people who publicly expressed his identity and sexual orientation, therefore, he was clearly pushed towards exclusion and discrimination."
María Alejandro said "the particularity of the crime, the excessive and symbolic violence that provokes Alejo's death and the deep context of discrimination, stigmatization and marginalization that he lived in his community allow us to sustain that it is a hate crime. Alejo's body shows clear signs of an act committed with a high degree of violence. There are 42 stab wounds."
María Alejandro mentioned to Blade that they demand an investigation similar to the case of Evelyn Rojas, a Transgender woman who was murdered by her partner in Misiones.
Authorities determined Rojas' murder was a hate crime, and her partner last year received a life sentence.