Zimbabwe lawmakers decriminalize HIV transmission
UNAIDS applauded move in spite of NGO questions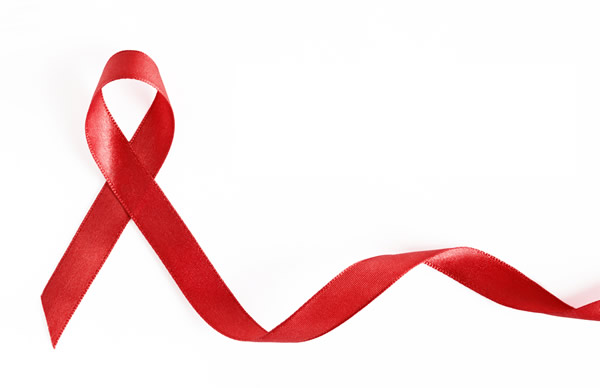 HARARE, Zimbabwe — A Zimbabwe civil society organization has questioned lawmakers' decision earlier this month to decriminalize the transmission of HIV.
Liam Takura Kanheng of Zimbabwe Human Rights Monitors Platform, which is based in the country's capital of Harare, said parliamentarians were not supposed to repeal Section 79 of the Criminal Law Code, but rather amend it.
"Repealing the law that criminalizes the transmission of HIV stands to be problematic because it's transmission through what? There is transmission through birth, there is deliberate transmission through sexual intercourse and sharing of sharp objects such as needles and syringes, but I feel deliberate transmission should be the one that should be criminalized and I think the law needed to be amended or revised instead of being repealed because there are many people that have done deliberate transmission of HIV because there are people who do not go for voluntary HIV counseling and testing or how partners in heterosexual or homosexual relationships don't disclose their HIV statuses to their partners and have unprotected sex with those partners," Kanheng told the Washington Blade. "So, I think it was a matter of reviews and amendments than repealing."
"When it comes to the LGBTQIA+ community I just think it makes it hard for everyone and protects no one as well, so I think it should have been better off amended than repealed," added Kanheng. "However, when it comes to the issue of transmission the LGBTQIA+ community is not really fingered as the main catalyst of HIV prevalence but heterosexuals, because being LGBTQIA+ is seen as socially immoral on cultural grounds because it's seen as taboo and an abomination and therefore the status quo under such a law does not change for the LGBTQIA+ community. If we are really going to transform the lives of the LGBTQIA+ community when it comes to their rights to sexuality and self-determination there is more that needs to be done on a macro scale than this piece of legislation."
UNAIDS, however, congratulated Zimbabwe's Parliament for repealing Section 79 and also stated the southern African country had made great progress in the response to HIV over the past decade.
"Public health goals are not served by denying people their individual rights and I commend Zimbabwe for taking this hugely important step," said UNAIDS Executive Director Winnie Byanyima in a March 18 press release. "This decision strengthens the HIV response in Zimbabwe by reducing the stigma and discrimination that too often prevents vulnerable groups of people from receiving HIV prevention, care and treatment services."
UNAIDS notes Zimbabwe in 2019 completed a legal environment assessment, which identified the criminalization of HIV transmission as a barrier to health care and a driver of stigma and discrimination for people living with HIV and other key populations. Since then, the U.N. Development Program has worked with key populations and other stakeholders, convening meetings with parliamentarians and other partners to advance the recommendations of the legal environment assessment.
Zimbabwe was the first African country to enact an HIV-specific criminal law, including it in the Sexual Offences Act of 2001.
The law, which women's rights groups supported as a way to address violence against women, made criminalized anyone diagnosed with HIV who "intentionally does anything or permits the doing of anything" which they know "will infect another person with HIV."
It is estimated that 1.2 million of the 1.3 million people living with HIV in Zimbabwe are now on life-saving medicines. AIDS-related deaths have decreased by 63 percent since 2010, with new HIV infections down by 66 percent over the same period.
More than 130 countries around the world still criminalize HIV non-disclosure, exposure and transmission through either specific or general legislation.
Daniel Itai is the Washington Blade's Africa Correspondent.
Report documents continued persecution of LGBTQ+, intersex people in Cameroon
Country's penal code criminalizes consensual same-sex sexual activity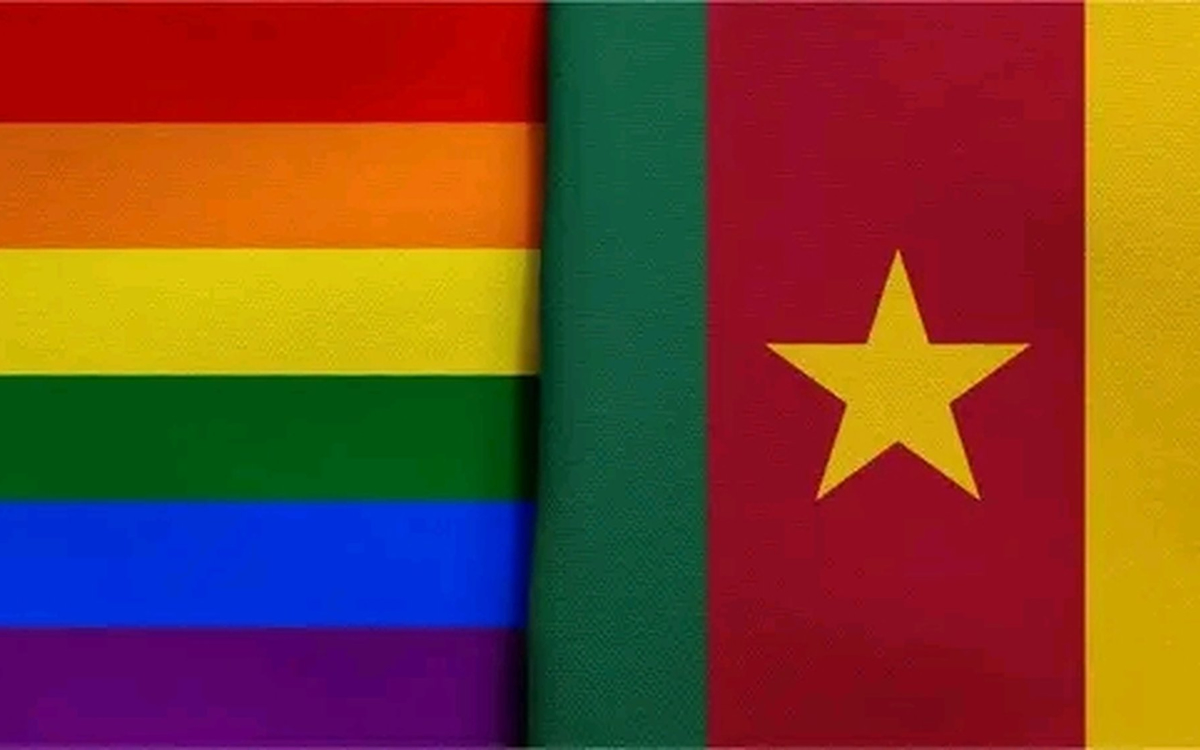 YAOUNDÉ, Cameroon — A 2022 Human Rights Watch report shows LGBTQ+ and intersex people in Cameroon continue to suffer persecution and abuse.
The Penal Code of 2016 criminalizes consensual same-sex sexual activity for both men and women. It carries a maximum penalty of five years in prison and a fine. Cameroon's first penal code, which was adopted in 1965, did not criminalize homosexuality, but a 1972 amendment made consensual same-sex sexual activity illegal.
"In 2022, armed groups and government forces committed human rights abuses, including unlawful killings, across Cameroon's Anglophone regions and in the Far North region and the persecution of LGBT people and mob attacks against members of the LGBT community intensified," notes the report.
The report notes security forces from March to May 2022 "arbitrarily arrested" at least six people and detained 11 others "for alleged consensual same-sex conduct and gender nonconformity."
Human Rights Watch indicates a crowd of eight men armed with machetes, knives, sticks and wooden planks attacked a group of at least LGBTQ+ and intersex people in April 2022. Cameroonian police detained and beat at least two of the victims, according to the report.
Tembeng Eli-Ann Anwi, a Cameroonian gender rights activist, said religion also plays a pivotal role in the ostracization of LGBTQ+ and intersex people.
"Identifying as 2SLGBTQIA+ is still a crime in Cameroon as per our Penal Code. Even though we are rectifying laws on gender equality, our government still finds it a criminal offence because it is still a crime and doing it publicly is bad, as any crime in Cameroon with evidence is a punishable offense," said Anwi. "Moreso, if we look in the Bible, Sodom and Gomorrah were destroyed partly because this was practised there and for Christians, we know just the relationship between a man and a woman and not people of the same gender.
"So to protect the people of this rainbow nation, they have to go to where it is being accepted, if you think it is right, come out and advocate for your beliefs, but do not forcefully engage people in your circle," added Anwi. "However, not everyone or every society goes with every belief so to be safe you have to practice yours in your closet till the day it is legal, but people should not judge people for who they are."
Blaise Chamango, director of Human Is Right, a Cameroonian NGO, said the police use the Penal Code to justify the arbitrary arrests of LGBTQ+ and intersex people.
"Section 346 of the Cameroon Penal Code condemns homosexuality in Cameroon so the police officers use this as a pretext to keep harassing LGBT persons and subjecting them to illegal detention," said Chamango. "As a result, those who identify as LGBT are constantly under attack from the community because it is something which is new and strange to many here, in some communities which are still very traditional it is even a taboo to mention that as some people are hostile to LGBT and do not want to associate with them."
Chamango, like Anwi, noted religion in Cameroon "is strongly against the LGBT community as most religious leaders here abhor the practice and discourage believers to associate or accept identifying as LGBT as being normal."
"Nevertheless, we need to empower civil society organizations to carry out sensitization campaigns to promote a culture of tolerance and coexisting with LGBT persons and the rest of the society," said Chamango. "It is also important to provide technical and material support to such organizations so as to provide legal support to LGBT persons who are victims of abuses."
The State Department's 2021 human rights report notes numerous cases of authorities arresting LGBTQ+ and intersex Cameroonians and abusing them while in their custody. Violence and discrimination based on sexual orientation, gender identity and HIV status were also commonplace in the country.
"The constitution prescribes equal rights for all citizens; however, the law does not explicitly prohibit discrimination against LGBTQI+ persons in housing, employment, nationality and access to government services such as health care," notes the report. "Security forces sometimes harassed persons based on their perceived sexual orientation or gender identity, including individuals found with condoms and lubricants. Fear of exposure affected individuals' willingness to access HIV and AIDS services, and several HIV positive men who had sex with men reportedly were partnered with women, in part to conceal their sexual orientation. Anecdotal reports suggested some discrimination occurred in places of employment with respect to sexual orientation."
U.S. Ambassador to Cameroon Christopher Lamora is openly gay.
The Washington Blade has reached out to the State Department for comment on the Human Rights Watch report.
Daniel Itai is the Washington Blade's Africa Correspondent.