Man charged with hate crime for vandalizing Orange County mosque
"Houses of worship are sacred places that should be safe havens from hate and violence," said Orange County District Attorney Todd Spitzer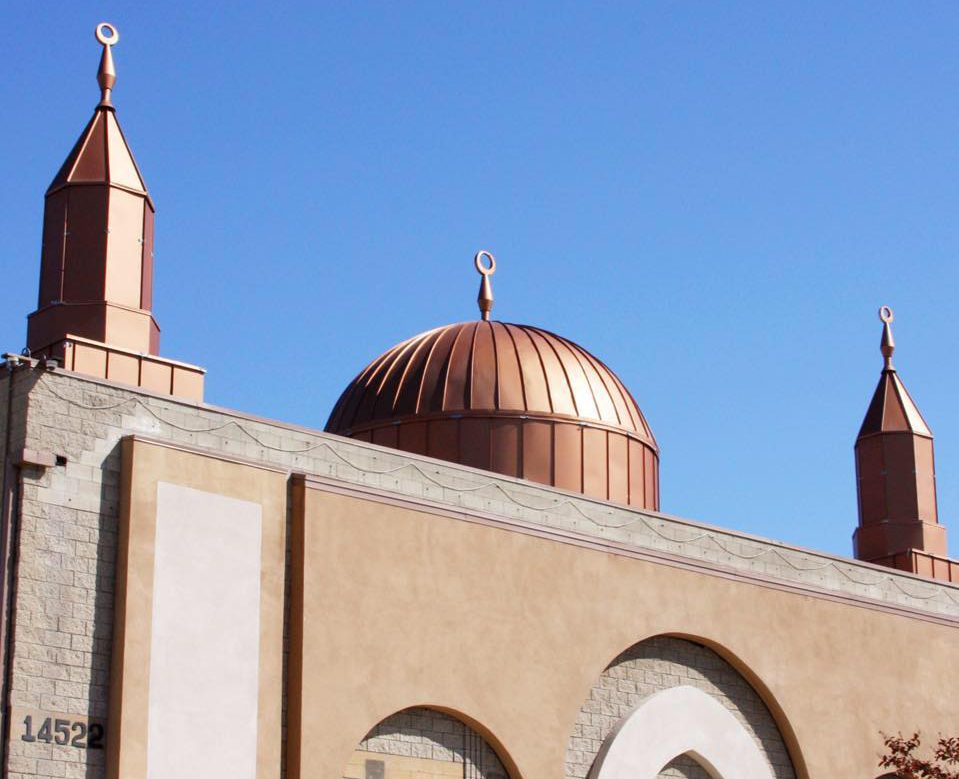 SANTA ANA, Calif. – A 40-year-old man has been charged with a hate crime and felony vandalism of a place of worship for using a gallon-sized paint can and paint to vandalize a mosque in Westminster.
Ernesto Martinez, 40, of Santa Ana, has been charged with one felony count of vandalism of $400 or more, one felony count of vandalism of a place of worship with the purpose of intimidation, one felony hate crime enhancement, and one misdemeanor count of violation of civil rights – property damage.
He faces a maximum sentence of six years in prison if convicted on all counts.
On March 30, 2022, an employee at the Al Noor Foundation Mosque in the 14500 block of Goldenwest Street in Westminster saw a man, later identified as Martinez, try to break one of the mosque's windows. Martinez is also accused of hitting the mosque's front door with a gallon-sized paint can and then throwing paint onto one of the windows.
A Westminster police officer stopped Martinez as he walked near the mosque. Martinez had paint on his clothes and hand and told the officer that the mosque's God had disrespected his God.
Martinez is currently being held without bail at the Theo Lacy Facility in Orange.
"Houses of worship are sacred places that should be safe havens from hate and violence," said Orange County District Attorney Todd Spitzer. "Today, Muslims across the world begin celebrating Ramadan, a month of fasting, prayer, and reflection. Those celebrations must be able to go on uninterrupted and without the fear of someone trying to deface a house of worship. No one has the right to take that serenity from another person and the Orange County District Attorney's Office will do everything we can to hold haters accountable and protect the rights of everyone to worship in peace."
Accused killer of gay U of Penn student found competent for trial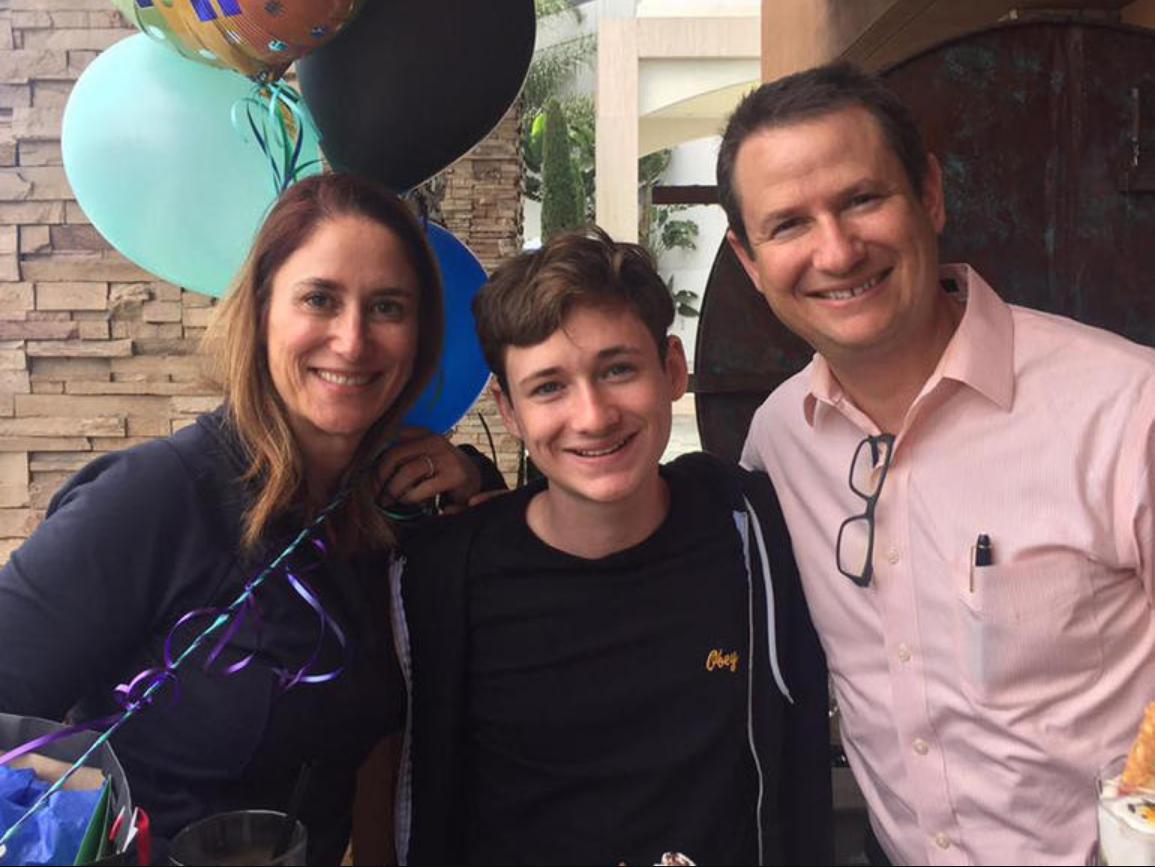 SANTA ANA – The accused killer of Blaze Bernstein, 19, a gay Jewish University of Pennsylvania student brutally stabbed to death four years ago has been found competent to stand trial Assistant Orange County Public Defender Ken Morrison told a Superior Court judge on Friday morning.
Samuel Lincoln Woodward of Newport Beach, who was 21 at the time of the murder, had the criminal court proceedings first procedurally delayed and then again after his previous defense lawyer raised the issue over his mental competency.
On Nov. 9, 2018, Woodward had entered a plea of not guilty to murder  in Orange County Superior Court. Judge Kimberly Menninger denied bail, saying she thought Woodward posed a danger to the community after seeing troves of evidence linking Woodward to anti-gay, anti-Semitic messages and propaganda from the neo-Nazi group Atomwaffen Division, which apparently reveled in Bernstein's brutal murder.
"I love this," one member wrote of the killing, according to copies of the online chats obtained by ProPublica, which exposed Woodward's involvement with Atomwaffen on Jan. 26. "Sam did something stupid," wrote one member. "Not that the faggot kike didn't deserve to die. Just simply not worth a life in prison for."
Many of Bernstein and Woodward's classmates from their former Orange County high school thought it was odd that the two were together because, Bernstein's best friend Raiah Rofsky told CBS News "48 Hours," Woodward "was literally known as being a crazy, homophobic, racist guy."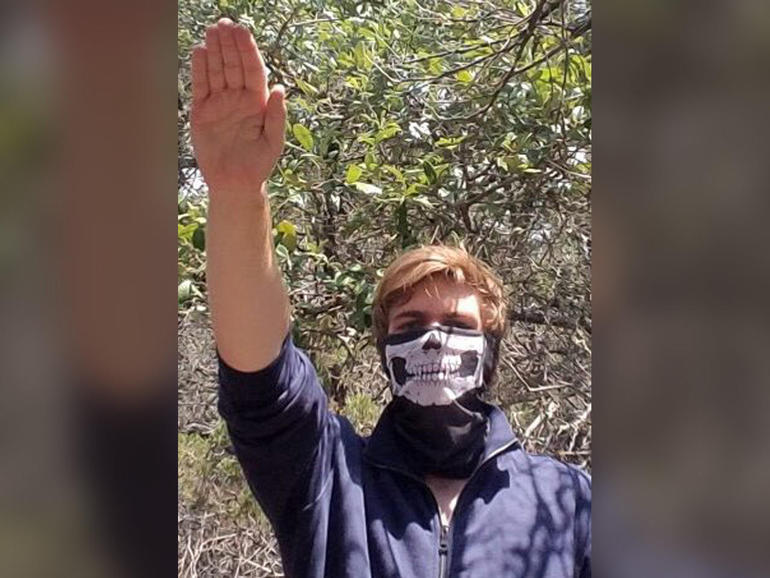 The Orange County Register reported Friday two mental health experts who evaluated Woodward — one chosen by the defense, the other by the prosecution — determined that Woodward is competent to stand trial. 
The Register noted that the reports from the mental health experts who evaluated Woodward were filed under seal, and their contents were not discussed during the brief hearing on Friday morning. For a defendant to be considered competent to stand trial, they must be capable of understanding the proceedings and able to assist with their own defense.
A previous defense attorney in mid-July raised unspecified concerns about Woodward's mental competency. The competency decision was delayed in early-September after Woodward refused to meet with one of the experts assigned to evaluate him. It isn't clear whether such a meeting ultimately took place before the experts submitted their reports to the court.
Bernstein, 19, a brilliant gay Jewish University of Pennsylvania student was home for the holidays and disappeared January 2, 2018. His body, with 20 stab wounds to the face and neck, was discovered in a shallow Borrego Park grave a week later. DNA evidence led authorities to Woodward, Bernstein's Orange County high school classmate, who was arrested on Jan. 12. Bernstein's blood found was in Woodward's car.
When Orange County investigators first went to meet with him, Woodward was apparently cooperative, telling them and Blaze's parents "that he and Blaze went to Borrego Park to hang out." According to Woodward, after awhile Blaze walked down a path alone and disappeared into the brush. Later OC investigators say that Woodward claimed Bernstein tried to kiss him while they both sat in a car at Borrego Park and then he told investigators that he pushed Bernstein away.
Prosecutors allege that Woodward actually stabbed Bernstein to death and buried him in the dirt at the edge of of the park, where the body was discovered six days later.
A pretrial hearing was set for Jan. 27 , 2023 and a date for the jury trial has not yet been scheduled.
After their son's murder, Gideon and Jeanne Pepper Bernstein established a scholarship fund for foster care and at risk kids at Blaze's former Orange County high school.
Additional Los Angeles Blade archival reporting from Karen Ocamb