Federal arrest in arson case of Brooklyn LGBTQ+ nightclub
Two employees of Rash were injured and required hospitalization. The building sustained heavy damage due to the fire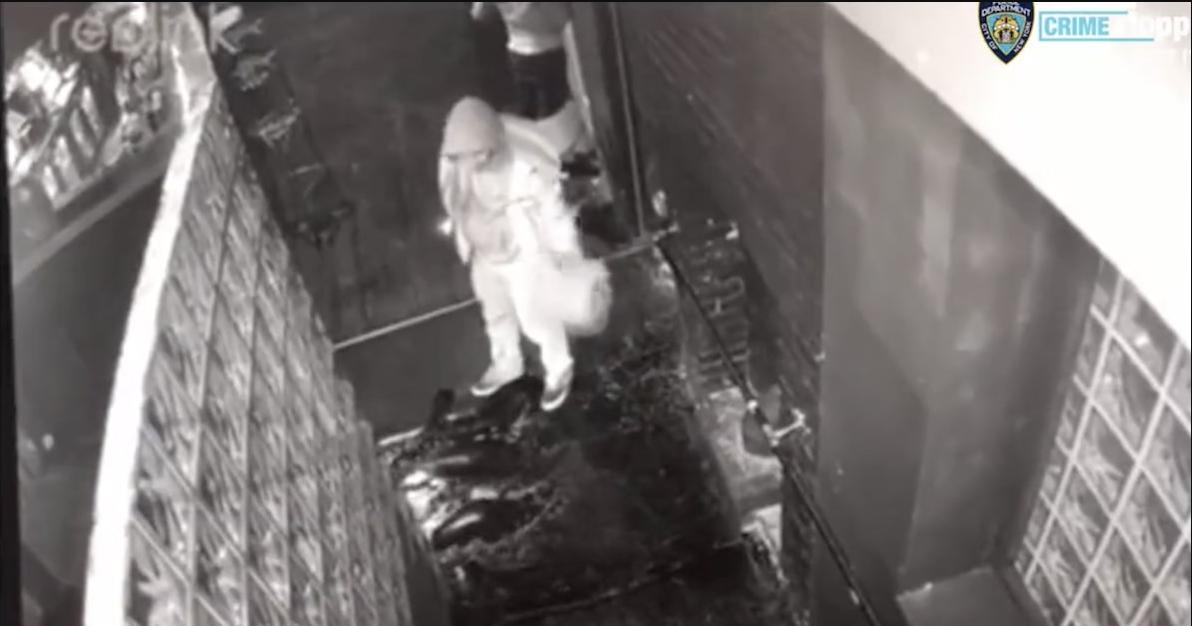 BROOKLYN, Ny. – A criminal complaint was unsealed Thursday in federal court in Brooklyn charging a borough resident, John Lhota, 24, with the April 3, 2022 arson of Rash, a bar and nightclub in Bushwick frequented by members of the LGBTQ+ community.
Lhota was arrested yesterday and will make his initial appearance this afternoon before United States Magistrate Judge Roanne L. Mann.
Breon Peace, United States Attorney for the Eastern District of New York; John B. DeVito, Special Agent-in-Charge, U.S. Bureau of Alcohol, Tobacco, Firearms, and Explosives (ATF); and Laura Kavanagh, Acting Commissioner, New York City Fire Department (FDNY), announced the arrest and charge.
"As alleged, Lhota deliberately set fire to a bar and nightclub patronized by members of the LGBTQ+ community, seriously injuring two of its employees, and endangering all present including the tenants of the building as well as the first responders who battled the blaze for approximately one hour," stated United States Attorney Peace. "This Office strongly condemns such acts of violence, and will vigorously prosecute this case. The victims, and all LGBTQ+ New Yorkers, should be able to enjoy their nights out in peace and without fear of such a dangerous attack."
Mr. Peace praised the Special Agents, Fire Marshals and Detectives of the Arson and Explosives Task Force for their outstanding investigative work on the case.
"Arson is a violent crime that impacts all New Yorkers. The prompt investigation leading to the arrest of Lhota demonstrates the commitment of the Arson and Explosive (A&E) Task Force to rapidly apprehend and bring to justice those who violently attack members of our community. ATF and its partners at FDNY and NYPD hope for the quick and full recovery of the victims," stated Special Agent-in-Charge DeVito.
"This was a brazen act of arson that seriously injured two people, placed the lives of residents and dozens of Firefighters in grave danger, and struck fear throughout an entire community," said Acting Fire Commissioner Laura Kavanagh. "I commend our Fire Marshals for their outstanding work alongside members of the NYPD and ATF to apprehend this dangerous individual."
As set forth in the complaint, on the evening of April 3, 2022, Lhota was captured on security video purchasing a red gas canister at a service station and filling it with gasoline. Lhota then proceeded to Rash, located on the ground floor of a multi-story building at 941 Willoughby Avenue, where he allegedly poured gasoline over the floor of the bar.
The video showed Lhota tossing a lit cigarette on the floor, but the gasoline did not ignite. Lhota then used a cigarette lighter to ignite the gasoline, causing an explosion and a fire. The floors above Rash contain residential apartments. Firefighters responded to the location and extinguished the blaze.
Two employees of Rash were injured and required hospitalization. The building sustained heavy damage due to the fire. Security video captured Lhota fleeing the burning nightclub.
The charge in the complaint is an allegation, and the defendant is presumed innocent unless and until proven guilty. If convicted, Lhota faces a mandatory minimum sentence of 7 years' imprisonment, and a maximum of 40 years' imprisonment.
Teen social media influencer cancels Bronx event after threats
"I'm going to that library, I'm going with a bucked of dog shit and I'm pouring it on your parents and rubbing it into their eyes"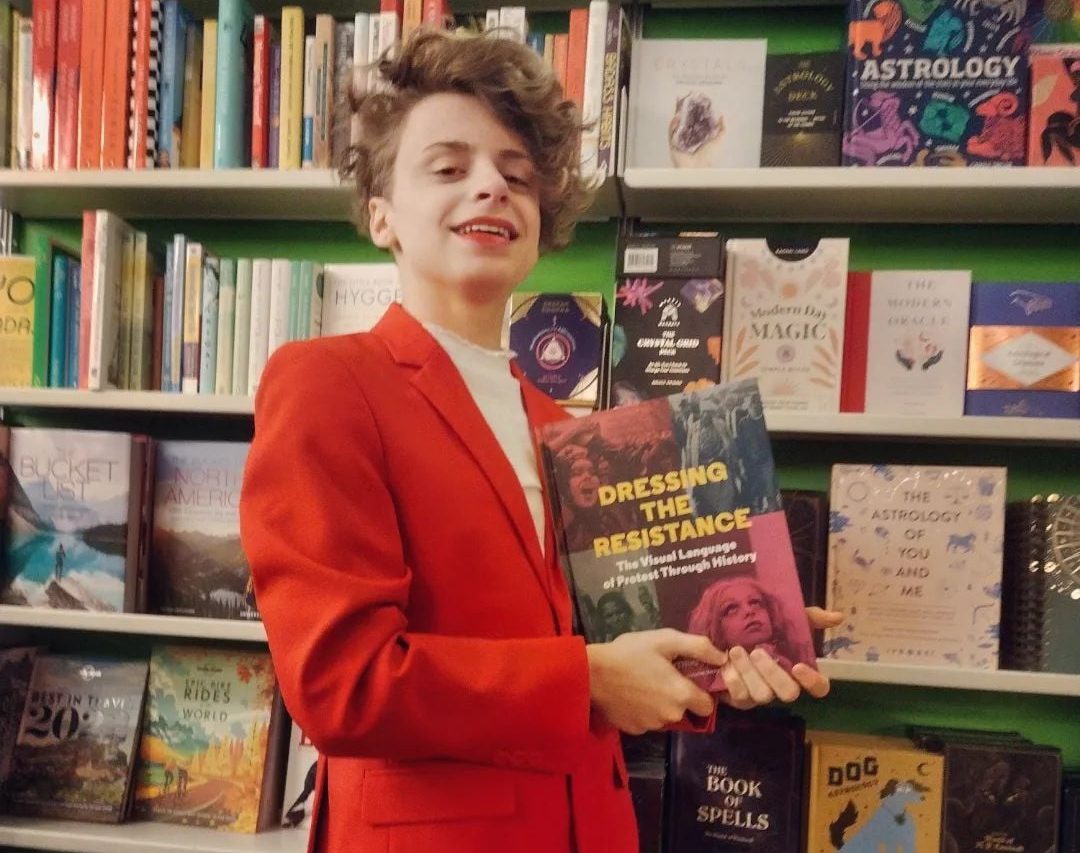 BRONX, Ny. – An event scheduled to take place on Saturday at the Morrisania Library in the Bronx hosted by LGBTQ+ teen celebrity, social media influencer and drag artist Desmond Napoles, known by their stage name of 'Desmond is Amazing,' was cancelled after threats were made according to Amy Geduldig, a spokesperson for the New York Public Library, (NYPL).
The high school sophomore who likes to volunteer at the New York Public Library "because it's really fun and it gives me something to do during the summer" was slated to present two teen-focused sessions reading from their book, "Be Amazing: A History of Pride."
The New York Daily News along with Facebook posts on their 'Desmond is Amazing' page reported that the 15-year-old received hate-filled and violent threats. The Daily News noted that Desmond was called "disgusting" and a range of slurs by a person using a recently created Instagram account who also threatened to use violence against Desmond and their family.
"You need to be locked away in a dog kennel and thrown into the ocean," read one of the 10 private messages sent to the teen, which were seen by the Daily News.
PLEASE NOTE: the book reading events this month at the NYPL Morrisania Branch have been cancelled due to threats we received. For everyone's safety, this is the best course of action.

Desmond is very upset so any kind comments you can leave for them would be so appreciated – Mom pic.twitter.com/3KLjMXrOSk

— Desmond Napoles (@desmond_amazing) September 10, 2022
The Instagram account was reported to the New York City Police Department (NYPD) as well as the NYPL. The Insta user also threatened: "I'm going to that library, I'm going with a bucked of dog shit and I'm pouring it on your parents and rubbing it into their eyes." 
According to the Daily News, Desmond's mother Wendy Napoles figured they would be OK and that the person was "just another cyberbully" — something the family has encountered before. "But on Saturday, he called the library to find out if Desmond was still going to be there," she said.
The person, a man with a phone number linked to a business in Louisiana, then went on an angry tirade, saying that such events should not be allowed at the library, calling Desmond "a little faggot." The library decided to cancel for the safety of everyone involved.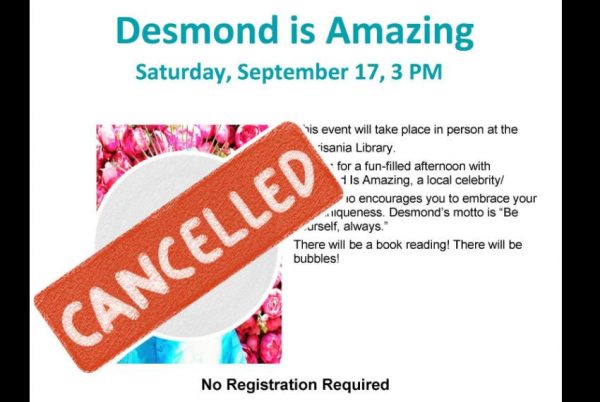 There has been escalating attacks and threats of violence against the LGBTQ+ community in the past year, many spurred on by posts spread on social media including those made by a former Brooklyn real estate agent, Chaya Raichik, known online as Libs of TikTok, who spreads far-right extremism and conspiracy materials often targeting the LGBTQ+ community directly.
This particular event in the Bronx was not present in Raichik's Twitter feed.
Raichik and other far-right extremists target drag queen story hours and LGBTQ+ book readings often referring to those events as "grooming" or framing the events in a way to inflame anti-LGBTQ+ animus.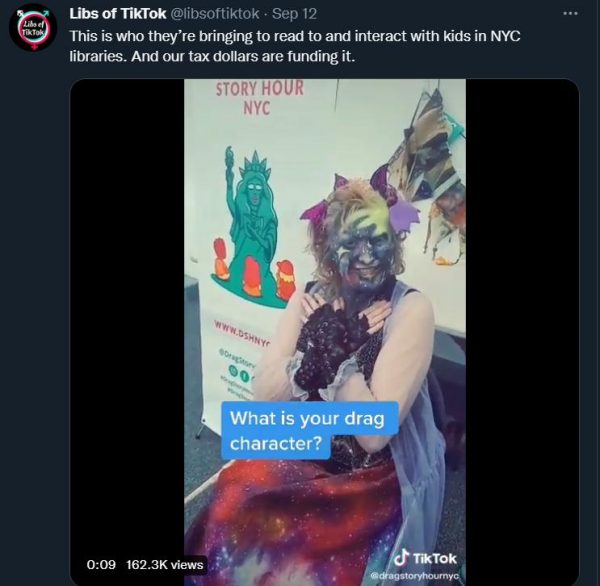 Raichik has also garnered support from far-right leaning politicos including a recent endorsement by Texas U.S. Senator Ted Cruz.
.@libsoftiktok is an incredibly valuable Twitter account who dares to speak the truth! #Verdict https://t.co/K9sd3izEyV pic.twitter.com/GGmkElhKhB

— Ted Cruz (@tedcruz) September 7, 2022