Out Missouri lawmaker blasts GOP author of anti-Trans amendment
"I think every day about the kids who are still there who haven't made out, who haven't escaped from this kind of bigotry"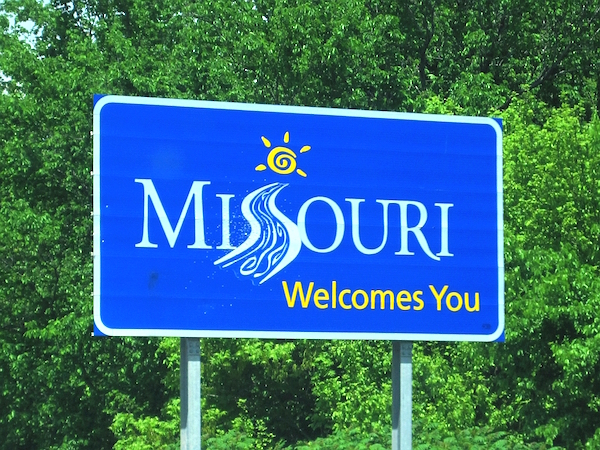 JEFFERSON CITY, Mo. – In a video on social media that went viral, viewed 700,000 times plus on Tik-Tok alone, openly Out Democratic Missouri State Representative Ian Mackey, blasted an amendment to legislation designed to audit the state's voter rolls and tweak elections laws that gave local school districts the ability to ban Trans youth from playing sports.
The Springfield News-Leader's capital bureau and politics reporter Galen Bacharier noted the House approved the amendment by an 89-40 vote after almost three hours of "fierce and emotional debate." Democrats called the measure discriminatory and designed to invoke fear.
Mackey confronted the amendment author, Republican Rep. Chuck Basye who had characterized his amendment as an attempt to "save women's sports." 
"This isn't about hate, this is about fairness," Basye said.
"I was afraid of people like you growing up and I grew up in Hickory County, Missouri," Mackey, who is from St. Louis and openly gay, said to Basye. "I grew up in a school district that would vote tomorrow to put this in place." 
Shouting on the House floor, Mackey called the amendment "bigotry" and said to Basye, "Thank God I made it out […] I think every day about the kids who are still there who haven't made out, who haven't escaped from this kind of bigotry. Gentlemen, I'm not afraid of you anymore- Because you're gonna lose. You may win this today, but you're going to lose."
MO State Rep. Mack (D) confronts Rep. Basye (R) over an anti-trans bill: "I was afraid of people like you… 18 years I walked around with 'nice' people like you who voted for crap like this. Thank God I made it out. I think every day of kids… who haven't escaped this bigotry." pic.twitter.com/53dUBYG5Jb

— Heartland Signal (@HeartlandSignal) April 14, 2022
"We have spent nearly three hours talking about this issue and why?" said Democratic Minority Leader Crystal Quade of Springfield. "Members on the other side of the aisle have said directly to my face that they spoke on this issue because of their primary elections. Because they need to win elections in a redistricting year."
The Springfield News-Leader also noted the amended bill would also require the legislature's joint committee on education to study the impact of barring trans athletes and produce a report for the entire legislature by Jan. 1, 2024.
The House needs to take another vote on the bill before it is sent across the building to the Senate with just a few weeks of this year's legislative session remaining.
Similar measures have failed pass in the last two legislative sessions.
Missouri opposes proposed federal rule for LGBTQ foster kids
Missouri's child welfare agency already offers guidance to foster care providers asking them to use a child's 'preferred name and pronouns'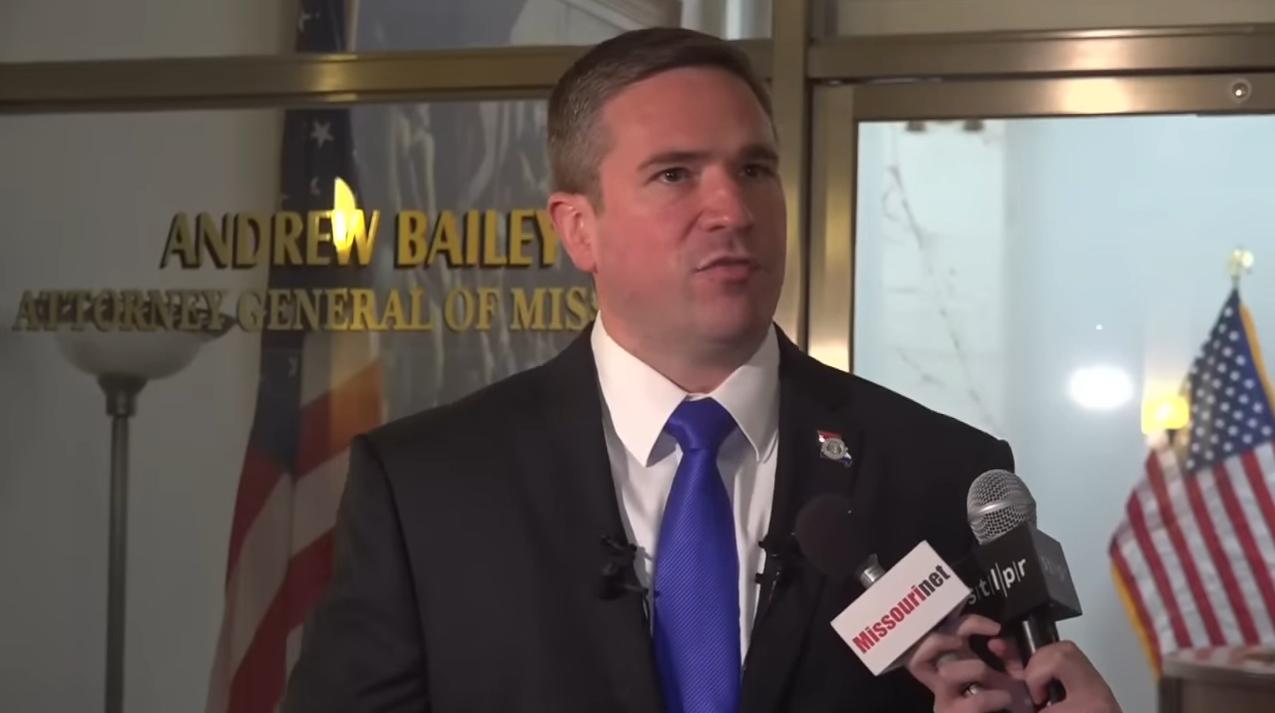 By Clara Bates & Annelise Hanshaw | JEFFERSON CITY, Mo. -Missouri Attorney General Andrew Bailey this week joined with 18 other states to oppose a proposed federal rule that aims to protect LGBTQ youth in foster care and provide them with necessary services.
The attorneys general argue in a letter to the U.S. Department of Health & Human Services that the proposed rule — which requires states to provide safe and appropriate placements with providers who are appropriately trained about the child's sexual orientation or gender identity — amounts to religion-based discrimination and violates freedom of speech.
"As a foster parent myself," Bailey said in a news release Tuesday, "I am deeply invested in protecting children and putting their best interests first."
"Biden's proposed rule does exactly the opposite by enacting policies meant to exclude people with deeply held religious beliefs from being foster parents."
The rule is part of a package of federal proposals on foster care and is an extension of the Biden administration's broader push to protect LGBTQ kids in foster care.
"Because of family rejection and abuse," the Biden administration said in a September press release, LGBTQ children are "overrepresented in foster care where they face poor outcomes, including mistreatment and discrimination because of who they are."
State agencies would be required under the rule to provide safe and appropriate foster care placements for those who are "lesbian, gay, bisexual, transgender, queer or questioning, intersex," along with children who are "non-binary or have non-conforming gender identity or expression."
A qualifying foster parent would need to be educated on the needs of the child's sexuality or gender identity and, if the child wishes, "facilitate the child's access to age-appropriate resources, services, and activities that support their health and well-being."
An example of a safe and appropriate placement is one where a provider is "expected to utilize the child's identified pronouns, chosen name, and allow the child to dress in an age-appropriate manner," according to the proposal, "that the child believes reflects their self-identified gender identity and expression."
The attorneys general characterize that as "forcing an individual to use another's preferred pronouns by government fiat," in violation of the First Amendment.
Robert Fischer, director of communications for Missouri LGBTQ advocacy organization PROMO, said the freedom of religion "doesn't give any person the right to impose those beliefs on others, particularly to discriminate."
"Any state official who claims to put 'children's interests first' and in the same breath is willing to risk their well-being and opportunity to thrive in the name of religion — I think that speaks for itself," Fischer told The Independent.
The rule prohibits retaliation against children who identify as LGBTQ or are perceived as LGBTQ.
Public agencies would need to notify children about the option to request foster homes identified as "safe and appropriate" and tell them how to report concerns about their placement.
Agencies would also have to go through extra steps before placing transgender, intersex and gender non-conforming children in group care settings that are divided by sex.
The "majority" of states, according to the proposed rule, would have to "expand their efforts" to recruit and identify providers who could meet the needs of LGBTQ children.
Missouri guidelines
Laws and policies for protecting LGBTQ youth in foster care — relating to kids' rights, supports, placement considerations, caregiver qualifications and definitions — currently vary by state.
According to a federal report published in January, which reviewed states' laws and policies, Missouri does not have laws or policies explicitly addressing any of those five categories.
Most states — 39 states and Washington, D.C. — have "explicit protections from harassment or discrimination based on sexual orientation or gender identity or expression," according to a federal report, as of January. Missouri is not one of them.
Twenty-two states and D.C. as of January, require agencies to provide tailored services and supports to LGBTQ youth, and eight states and D.C. offer case management and facilitate access to "gender-affirming medical, mental health and social services."
Children's Division, the agency within the Missouri Department of Social Services that oversees foster care, offers guidance on their website for providers and child welfare staff in "supporting LGBTQ youth in foster care," but still does not appear to have official policy on the issue.
A spokesperson for the Missouri Department of Social Services did not respond to a request for comment.
Those guidelines include using the child's "preferred name and pronouns," along with establishing a supportive environment and providing "physically and emotionally safe and supportive care and resources regardless of one's personal attitudes and beliefs."
The Department of Social Services is part of the administration of Missouri Gov. Mike Parson, and the guidelines were in place the entire time Bailey was serving as Parson's general counsel — the second highest ranking job in the governor's office.
Bailey's spokesperson did not immediately respond when asked whether he raised any objections to the guidelines during his tenure with Parson.
AG arguments
The 19 attorneys general contend the federal rule would "remove faith-based providers from the foster care system" because of their "religious beliefs on sexual orientation and gender identity."
They cite Fulton v. City of Philadelphia, a U.S. Supreme Court case that ruled a public agency couldn't force private, religious foster agencies to allow same-sex foster parents.
The proposed rule itself also acknowledges the Supreme Court case and alleges that by not requiring religious foster-care providers to welcome LGBTQ children, it is complying with the court's precedent.
But the attorneys general do not believe this is enough. Their letter argues the proposal violates freedom of religion because those unwilling to support LGBTQ foster children "would be excluded from providing care to as many as one-third of foster children ages 12-21."
"In addition to discriminating against religion, the proposed rule will harm children by limiting the number of available foster homes, harm families by risking kinship placements, and harm states by increasing costs and decreasing care options," the letter says.
The rule would "discourage individuals and organizations of faith from joining or continuing in foster care," the attorneys general argue, and "reduce family setting options." Without faith-based foster parents, the attorneys general say, children would be more likely to be placed in congregate settings.
They also say the rule could disqualify family members who volunteer as placement, or kinship care, if the family member does not agree to support the child's sexuality or gender identity with age-appropriate resources, as the rule entails.
******************************************************************************************
Clara Bates covers social services and poverty. She previously wrote for the Nevada Current, where she reported on labor violations in casinos, hurdles facing applicants for unemployment benefits and lax oversight of the funeral industry. She also wrote about vocational education for Democracy Journal. Bates is a graduate of Harvard College and a member of the Report for America Corps.
Annelise Hanshaw writes about education — a beat she has covered on both the West and East Coast while working for daily newspapers in Santa Barbara, California, and Greenwich, Connecticut. A born-and-raised Missourian, she is proud to be back in her home state.
******************************************************************************************
The preceding article was previously published by the Missouri Independent and is republished with permission.
The Missouri Independent is a nonprofit, nonpartisan news organization dedicated to relentless investigative journalism and daily reporting that sheds light on state government and its impact on the lives of Missourians. This service is free to readers and other news outlets.