St. Louis groups launch 'banned book program' to distribute challenged books
"If you look at most of the books that they are trying to ban, they are the stories of people from historically marginalized groups"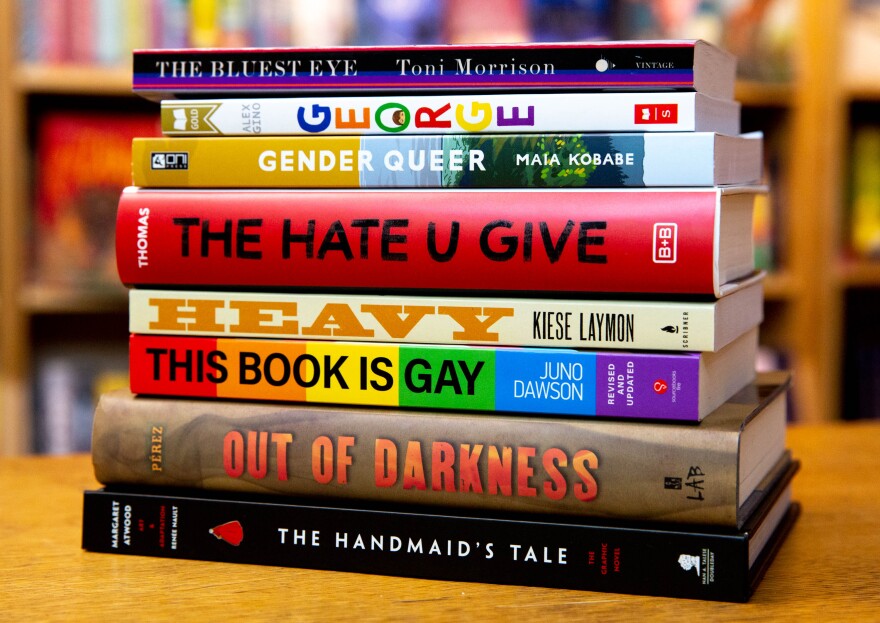 By Kate Grumke | ST. LOUIS (St. Louis Public Radio) – Two local organizations are partnering to distribute free copies of controversial books in response to the recent increase in attempts to remove titles from school libraries.
In Purpose Educational Services and the St. Louis bookstore EyeSeeMe will deliver free copies of "The Bluest Eye" by Toni Morrison to Missourians who request it.
The organizations raised more than $3,000 in the first few hours after launching the book program, said Heather Fleming, founder of In Purpose Educational Services.
"If you look at most of the books that they are trying to ban, they are the stories of people from historically marginalized groups," said Fleming. "We have to grapple with some of the things that have happened in our society. Number one, to make sure that they don't happen again. But then number two, because we need to learn how to live with one another."
A St. Louis Public Radio analysis of the books being challenged in the area in November found two-thirds were written by authors of color or authors who identify as LGBTQ. "The Bluest Eye," was the book with the most official requests for removal from libraries. It was the first book by Toni Morrison, who would go on to win a Nobel Prize in Literature and a Pulitzer Prize.
The Wentzville School Board voted 4-3 at its Jan. 20 meeting to remove the book from school libraries. That's after a committee voted to recommend keeping the book, writing, "committee members believe that removing the work would infringe on the rights of parents and students to decide for themselves if they want to read this work of literature."
A committee in the Francis Howell School District voted to retain the book this month and a review of "The Bluest Eye" is still underway in the Lindbergh School District.
The organizations that are planning the "banned book program" have a form for people to fill out if they are interested in receiving free copies of the book. The books will be distributed to people in Missouri and the groups plan to pick a new book each month, Fleming said.
These conversations and these types of book bans, they're placing our students at a disadvantage," Fleming said. "Whether people want to admit it or not, we are becoming an increasingly diverse society … students who are not culturally competent are not going to meet with as much success."
There has been a national increase in attempts to remove books from school libraries, according to the American Library Association's Office for Intellectual Freedom.
"We're just really stunned by the fact that there seems to be this campaign to erase certain books, certain topics from school libraries and public libraries across the country," said director Deborah Caldwell-Stone, the director of the American Library Association's Office for Intellectual Freedom.
The people challenging the books say they contain sexually explicit material and are not suitable for children.
*********************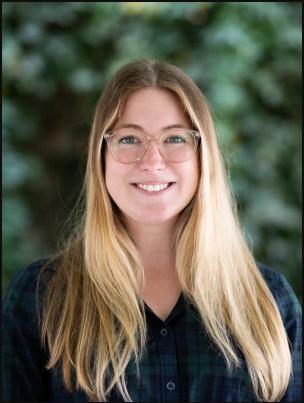 Kate Grumke became St. Louis Public Radio's education reporter in October, 2021. She grew up in St. Louis but spent more than five years covering politics and policy in Washington, D.C., most recently as a producer for the PBS NewsHour. Kate has covered two presidential elections and has reported from Cuba, El Salvador and Mexico. She won a 2019 National Murrow Award for her coverage of Oklahoma's teacher walkout.
*********************
The preceding article was previously published by St. Louis Public Radio and is republished by permission.
Rabbi & 11-year-old son testify against anti-trans legislation
Daniel Bogard and his family are part of an interfaith movement led by Missouri clergy aimed at stopping bills targeting the LGBTQ community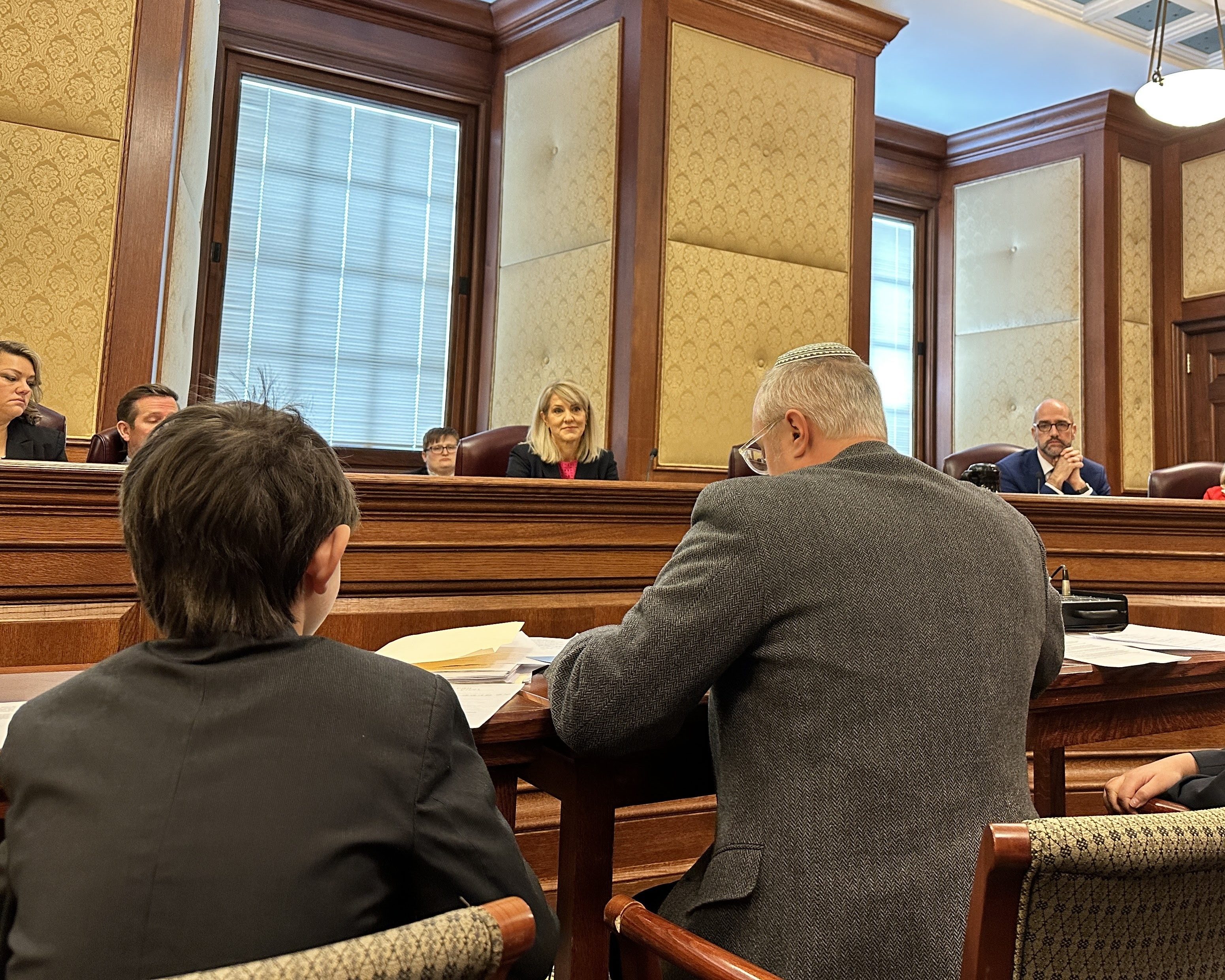 ST. LOUIS, MO. — Rabbi Daniel Bogard should be spending this Shabbat preparing for tonight's service at the synagogue he leads in St. Louis, Central Reform Congregation. Instead, he's defending his family from death threats and planning his next trip to the state capitol, two hours away in Jefferson City, where Republicans hold a super majority in the state legislature and the governorship.
That's also where the state GOP is pushing forward six bills: Three that would ban gender-affirming healthcare for transgender children and three more that would prohibit them from competing in school sports according to their authentic gender identity. Every year for the past few years, Bogard said he has testified against bills like these.
"Every year, again and again and again," he said. "And it's dehumanizing and degrading and genuinely traumatic."
In fact, Missouri lawmakers have filed the most anti-LGBTQ+ bills of any state, according to a database from the American Civil Liberties Union that tracks anti-LGBTQ+ legislation nationwide. The ACLU called this the "most dangerous" session of the Missouri Legislature for the LGBTQ+ community it's seen in years.
"The Republicans said that targeting trans kids is the single most important agenda on their list, especially targeting trans because it is their top priority this session. And I think, 'What the fuck?'" said the rabbi. "We had, I don't know, 50, 60 Jews who showed up in the state capitol with 25 hours' notice to protest these bills last Tuesday."
That day, Bogard was one of a half dozen fellow Jewish as well as Christian clergy who spoke out against the legislation, many of them testifying at a marathon, nine-hour hearing focused on student-athletes.
Bogard's 11-year-old eldest son testified, and boy's grandmother was there in support. The young man told lawmakers he was there to represent his nine-year-old brother and a friend, who are both transgender.
"I have to be here because you, the Missouri government, keeps trying to take away what they have a passion for. Why do you keep trying to take things from these kids? Kids just want to have fun, playing sports, not being stressed having to come here to tell you to let them play," he said. "This has affected my brother, because now he is scared he will not get to do what he loves."
The Blade agreed to not disclose either boy's name or their faces for their protection. "I've had a half dozen death threats in the last year," Bogard said. "It's taken a huge toll. It colors everything about how I see the world at this point. I find hope really hard, which is tough as a rabbi."
And this week wasn't the first time the rabbi's oldest son testified, he said. But he draws the line at putting his youngest child in the hot seat.
"My 11-year old, he's been testifying for years now," Bogard told the Blade. "We don't allow our child who's trans to testify because, first of all, he's only nine. But they are so cruel in that testimony room. They're cruel, and they say awful things. I mean, they call you groomers in the testimony room. They tell you you're mutilating your child. They ask children if they'd like to be taken away from their parents, and why their parents are forcing them to believe these things. They ask children what their genitals look like."
"So, we don't, we don't let our nine-year old go there," he said, noting his child does have plenty of support, and not just from him and his wife, Rabbi Karen Bogard and their oldest son.
"My kid lives the life that every trans kid deserves. He is embraced and supported by every single one of his relatives, our friends, and the school and his teacher. They threw him a party on the one-year anniversary of his transition. The rabbi made him a kippah in the colors of the trans flag," the pink, white and blue banner which was designed by Navy veteran and trans activist Monica Helms.
Bogard's nine-year-old attends a school which is greatly supportive of the effort to win hearts and minds at the capitol. "The school sends a senior level person to testify against every single one of these bills," he said. "That's the world my kid lives in." 
To give other children like his a chance to live in a better world, even briefly, Bogard teamed-up with PROMO senior director of public policy and advocacy Shira Berkowitz last year, to start Camp Indigo Point, a summer camp for trans youth, at a secret location in Missouri.
"We thought we were going to get 20 kids from this area," Bogard said. "And we ended up filling every one of the 97 bunks that we had for kids at the facility we had rented out, and had 60 kids on the waitlist. Those kids come from 27 states. It was the most magical thing, the best thing I've ever been a part of."
Bogard said the entire staff at the camp, except for him, is trans and nonbinary. It's efforts like this and the work he and other cisgender parents do at the capitol that has won him admiration and allies, including one woman who describes herself as an Orthodox feminist.
"The efforts to take away trans rights in Missouri — and attack and erase all LGBTQ+ people in our state — have felt like repeated gut punches as we see more and more bills proposed and work to build up the energy to travel to the capitol week after week to testify. It often feels like more than enough to break a person," Rori Picker Neiss, Maharat and executive director of the JCRC in St. Louis, told the Blade. "And yet what continues to inspire me each day are these brave kids and their resilience, the parents who fight for them to the ends of the earth, and the faith leaders who refuse to allow religious language to be coopted for harm."
Bogard and others making this effort do more than testify, they lobby the lawmakers. "Many of these Republicans will tell you in private how much they don't like these bills and don't want to be a part of them, but they feel like they have to."
And what about those who are pushing the bills forward, such as Senate President Pro Tem Caleb Rowden? Bogard calls them "disgusting" and "enablers of fascism."
"They are the people who are torturing my family, because it's good politics for them," he said. "I think it's fascism that's rising here. I think that's what this is and that's what we're facing. It's white Christian nationalism, certainly, and it's taking over red states."
As the Blade has reported, families from Texas, Florida and other states of hate are fleeing to sanctuary states like California, Connecticut and Massachusetts because of the kinds of bills being considered in Missouri. Even though Bogard has deep roots in St. Louis, he confessed moving away is something his family may have to consider.
"I don't know a loving parent of a trans kid in a red state who isn't up at night, terrified that they're going to need to flee," he said. "I live in the house that my grandpa built, that my dad grew up in, that I grew up in, that my kids are growing up in. My folks are here at home, very close to us and who love their grandkids. My mom came down to testify with us. My brother's here, his family, my niece.
"I'm terrified we're going to need to flee the state, because if they give me the choice between doing what is right for my child, and staying, that's not a choice. The great fear is, government goons showing up at your door to take your child away."