50th anniversary of historic speech by gay psychiatrist marked
"Fryer's testimony helped effectuate the change in public perceptions of homosexuals as deranged and threatening"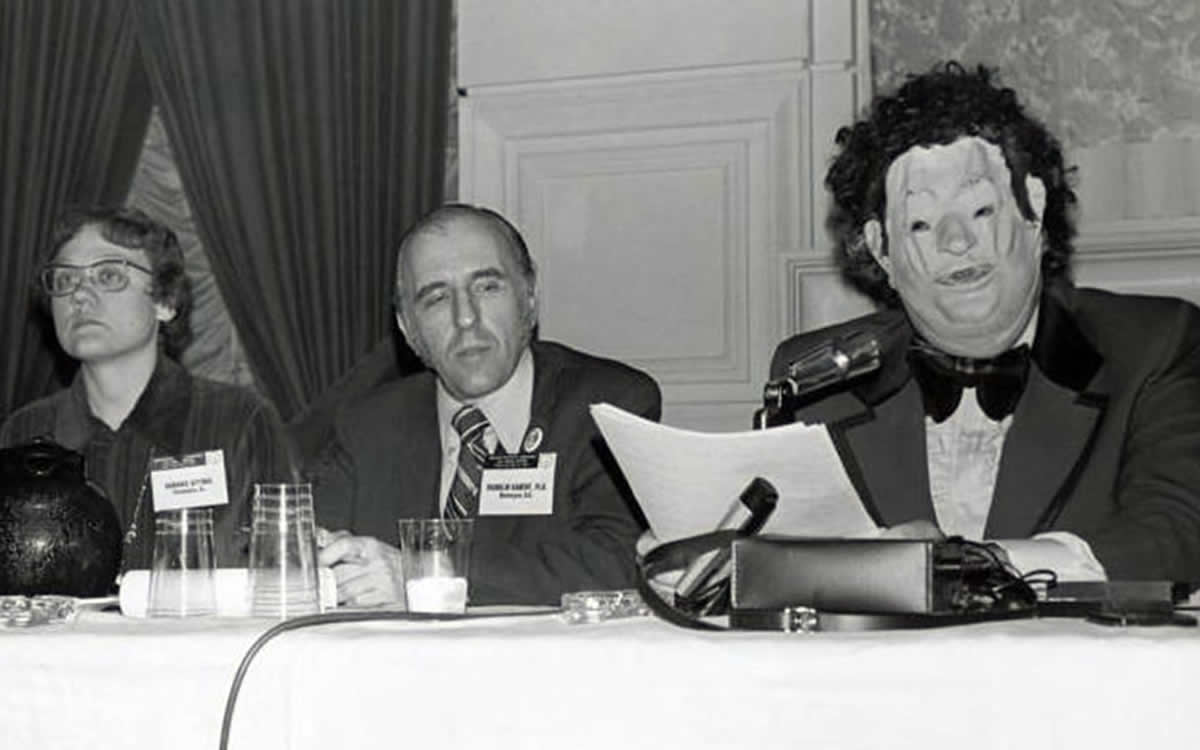 PHILADELPHIA – The City of Philadelphia on May 2 is scheduled to celebrate the 50th anniversary of the historic speech by then closeted gay psychiatrist John Fryer before the American Psychiatric Association's 1972 annual convention urging the group to remove homosexuality from its list of mental illnesses.
Fryer, who had a psychiatric practice in Philadelphia and served as a professor of psychiatry at Temple University, concealed his identity when speaking at the APA convention in Dallas, by wearing a rubber mask, a wig and speaking through a microphone that distorted his voice.
Fryer's compelling arguments that scientific findings demonstrated that homosexuality was not a mental illness, and that gays and lesbians were upstanding members of their communities, including practicing psychiatrists, is credited with playing a leading role in the APA's decision one year later to remove homosexuality from its list of mental disorders in its official Diagnostic and Statistical Manual.
The Fryer anniversary events are being organized by the Philadelphia-based national LGBTQ advocacy group Equality Forum in collaboration with the City of Philadelphia, the Commonwealth of Pennsylvania, the U.S. Congressional LGBTQ+ Equality Caucus, the American Psychiatric Association, and other organizations, including the Philadelphia Historical Commission and Association of Gay and Lesbian Psychiatrists.
"From the perspective of 50 years, Fryer's testimony marked a pioneering moment for LGBTQ civil rights," the Equality Forum states on its website. "A successful movement could not have been launched as long as gays and lesbians were defined as mentally ill," the group says in a write-up on the impact of Fryer's speech.
"Fryer's testimony and the subsequent declassification of homosexuality as a mental disorder helped effectuate the change in public perceptions of homosexuals as deranged and threatening," the write-up says.
Among the events set to take place on May 2 is an official tribute to Fryer at the site of the John Fryer Historic Marker at 13th and Locust Streets in downtown Philadelphia at noon. Participants were expected to include Philadelphia Mayor Jim Kenney; U.S. Rep. Dwight Evans (D-Pa.); and Dr. Saul Levin, who serves as the current Medical Director and CEO of the American Psychiatric Association.
A VIP reception was scheduled to be held that same day at the Historical Society of Pennsylvania, which houses the John Fryer Archives. A display of Fryer's handwritten notes for his presentation at the 1972 APA convention was expected to be included for viewing at the Historical Society's Fryer Archives.
The Equality Forum has announced that a free online screening of the award-winning PBS documentary film "CURED" was set to take place at 7:30 p.m. on May 2 followed by a panel discussion with the "CURED" filmmakers. The film provides the inside story of how early LGBTQ pioneers, including D.C.'s Frank Kameny and Philadelphia's Barbara Gittings, capitalized on Fryer's speech before the APA to campaign successfully for the APA's removal of homosexuality from its mental illness list.
According to the Equality Forum, May 2 John Fryer Day proclamations have been issued by the City of Philadelphia and the Commonwealth of Pennsylvania.
Congressman Evans issued a statement on April 26 announcing that he and U.S. Sen. Bob Casey (D-Pa.) introduced House and Senate resolutions to honor Fryer by designating May 2, 2022, as "Dr. John E. Fryer Day."
In his statement, Evans recounts the importance of Fryer's 1972 speech before the APA and notes that in the years after his APA presentation Fryer continued to practice and teach psychiatry in Philadelphia. He notes that Fryer became one of the first psychiatrists to professionally treat people with HIV/AIDS.
Fryer died in 2003 at the age of 65.
Additional details of the Fryer commemoration events in Philadelphia can be accessed here: equalityforum.com
The Washington Blade has announced it is sponsoring a May 12 commemoration of the 50th anniversary of Fryer's APA speech in collaboration with the American Psychiatric Association at The Corner at Whitman-Walker located at 1701 14th Street, N.W.
The event is set to begin with a cocktail reception at 6 p.m. followed by a panel discussion at 7 p.m. featuring four experts on the topic of Fryer's historic significance. The panelists include Dr. Saul Levin, CEO and Medical Director of the APA; Dr. Karen Kelly, a friend and mentee of Dr. Fryer; Katherine Ott, Ph.D, a curator in the history of medicine at the Smithsonian's National Museum of American History, where she documents LGBTQ+ history; and Dr. Amir Ahuja, president of the Association of LGBTQ Psychiatrists.
The panel will be moderated by award-winning filmmaker Patrick Sammon, who directed the documentary film "CURED."
Tickets for the Blade Fryer commemorative event are free and can be accessed at washingtonblade.com/panel.
Teachers told to deadname or misgender students in Pennsylvania
U.S. Office of Civil Rights recognizes a school's policy or practice of refusing to use a transgender student's pronouns violates Title IX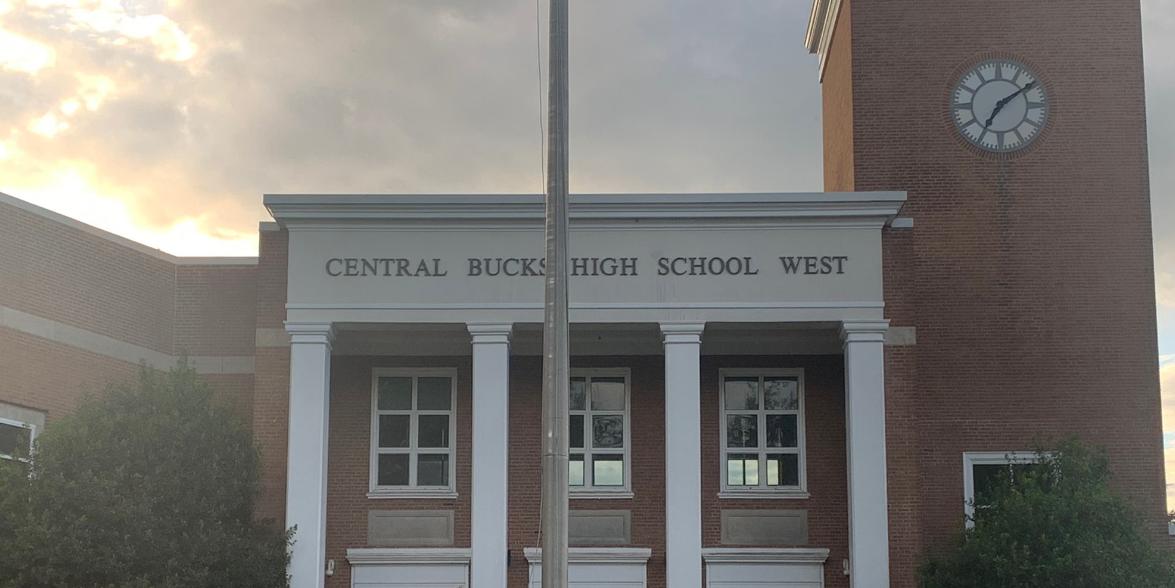 DOYLESTOWN, Pa.  Teachers at Central Bucks West High School in Bucks County say they were told by administrators to not use a student's preferred name or pronoun if it does not match with the information in the school's database. 
The new policy known as the "Gender Identification Procedure" introduced at a faculty meeting six days into the school year, prohibits staff and faculty from using a student's chosen gender identity by administrators who also told them they have to follow parents' or guardians' wishes if they differ from a student's.
Philadelphia's local PBS and NPR outlet WHYY News reported that the new policy has received pushback from teachers including Becky Cartee-Haring, who has taught English at Central Bucks West for 16 years.
"A lot of us are distraught," she told WHYY adding, "I physically felt sick in that meeting, listening to an administrator basically argue that we were going to protect ourselves by outing children … it's heart wrenching … It's just cruel."
"What the children wanted was completely irrelevant," said David Klein, who has been teaching social studies at Central Bucks West for 26 years.
Klein said he's not going to follow the new procedure.
"There's no way I'm hurting a kid. Hell no. I cannot be complicit in harming children," Klein said, raising his voice. "And I said this in the meeting … this is the most at-risk marginalized group of students, they need our support more than anyone else. No! Kid says, 'Call me Tony,' I'm calling them Tony!"
Being forced to misgender or deadname a student is unacceptable to some of the teachers including Klein at Central Bucks West.
Klein said even if he faces a parent who does not want their child to be called a name that the child prefers, he will continue to prioritize the student.
"My job is to educate your kids, to prepare them for the future, to make them feel safe, period. That's my calling. Pardon me," Klein told WHYY choking up. "I'm calling you Tony because you need to feel safe in my classroom. How else are you going to learn? And if they want to fire me, that's their business."
Two Legal groups say this new policy may run the risk of putting the school district 'legal hot water.' The ACLU of Pennsylvania's legal director Vic Walczak warned "That right does not exist, at least not in the way that these parents are trying to claim it does," referring to the impetus behind the new policy by some parents who had pushed for it.
WHYY also reported that Kristina Moon, senior staff attorney at the Education Law Center, pointed out that federal courts have recognized "a student's right to privacy in their sexual orientation and gender identity, including with respect to their family members."
"Persistently and purposely misgendering students … can also be considered harassment that violates both federal anti-discrimination laws and the 14th Amendment to the U.S. Constitution," Walczak added. "It potentially is going to get the school district into legal hot water."
Moon said the U.S. Office of Civil Rights has also recognized that a school's policy or practice of refusing to use a transgender student's pronouns violates Title IX and equal protection rights.