Pennsylvania school board 'apologizes' for GSA hosted drag show
"We are appalled at what took place & in no way condone this type of activity in our schools. [and] commit to a thorough investigation"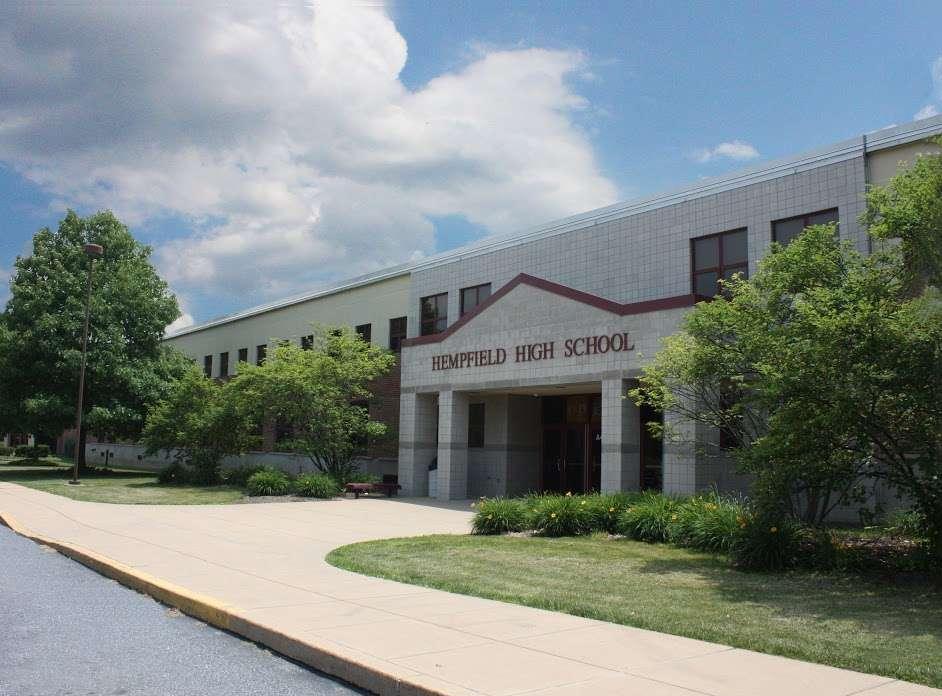 LANDISVILLE, Pa. – The Hempfield School District administration in this semi-rural community located 32 miles Southeast of Harrisburg issued a public statement of apology after photos and video of a drag show sponsored by the Hempfield High School Gay Sexuality Alliance Club were leaked online.
Community outrage over the event, which the school administration admitted that parents were not notified, exploded when a local right-wing blog, the Harrisburg 100, reported on April 29: "Professional dancers were hired by Hempfield School District to perform an erotic sex show for students after school hours on Monday. The event was organized by Hempfield teacher Kelly Tyson. No permission slips were issued."
Professional dancers were hired by Hempfield School District to perform an erotic sex show for students after school hours on Monday. The event was organized by Hempfield teacher Kelly Tyson. No permission slips were issued. pic.twitter.com/Mn1QsocAaJ

— Harrisburg100 (@Harrisburg100) April 29, 2022
The anti-LGBTQ+ Twitter account, 'Libs of TikTok, then tweeted about the event causing it to go viral:
A Pennsylvania teacher hosted a drag show event for students as part of the GSA club. Parents were reportedly not notified. The district has confirmed this morning that the teacher is on leave. pic.twitter.com/NSjkJELl6e

— Libs of TikTok (@libsoftiktok) April 29, 2022
The teacher who organized the event posted this afterwards. This has apparently been going on for 3 years pic.twitter.com/aiX0Q8G2l4

— Libs of TikTok (@libsoftiktok) April 29, 2022
On Friday the school board reacted to the controversy issuing this statement:
The Hempfield School District administration was made aware of a serious situation that took place at the high school on Monday, April 25, after school hours. Administration was notified of a concerning social media post and photo, and later videos, of a performance that occurred during an after-school event for GSA (Gay Sexuality Alliance) Club students. Immediately following the notification, an investigation into the incident began.
First and foremost, the administration team apologizes to students, parents, and the community on behalf of those involved in this event. We are appalled at what took place and in no way condone this type of activity in our schools. Neither the dress of the invited guests nor the performance was appropriate in our school setting. 
We are taking the incident seriously in our ongoing investigation and follow-up actions. It is important to district administrators that the district has the trust and confidence of the community, and we realize that an incident such as this completely undermines that trust. We commit to completing a thorough investigation and holding those involved accountable, up to and including disciplinary action that is commensurate with any findings. Currently, an individual has been placed on administrative leave pending the outcome of the investigation. Since this is a personnel issue, there will be certain information the district is unable to share with the public.
We respectfully request that while the appropriate district personnel investigate and address this serious matter, individuals refrain from speculation and furthering currently circulating misinformation that can get in the way of a thorough and accurate investigation.  
Pennsylvania set to erase 'homosexuality' from state criminal code
"Eliminating this archaic language will also help promote a culture of acceptance and inclusion for our LGBTQ community across Pennsylvania"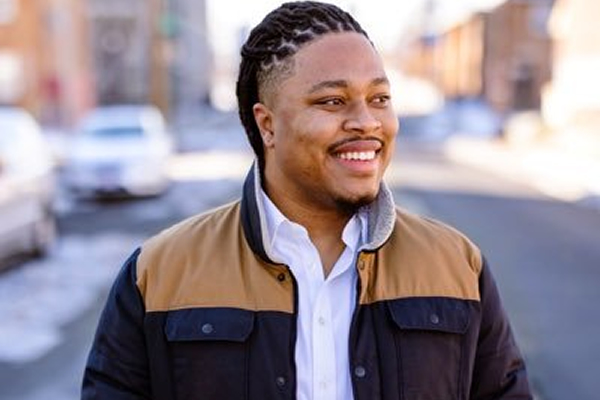 HARRISBURG – In a unanimous vote Wednesday, lawmakers in the Pennsylvania House of Representatives passed House Bill 2125, a measure that remove the word "homosexuality" from sexual acts proscribed by the Commonwealth's criminal code.
Rep. Malcolm Kenyatta, an Out gay married 31-year-old Democratic state representative hailing from North Philadelphia told the Associated Press that under existing law state residents are vulnerable to losing their jobs or homes "simply because of who they are and who they love."
"I hope that we have these same votes for enshrining nondiscrimination protections, which we sorely need to do," Kenyatta said.
A Democratic colleague of Kenyatta's, Rep. Dan Frankel, from Allegheny County described by the Associated Press as someone "who has long fought to expand nondiscrimination protections to LGBTQ people," said the current law's language is "cruel and absurd."
"In this General Assembly, sadly, it's a huge lift to merely agree that being gay shouldn't be illegal," Frankel said, urging members to move on anti-discrimination legislation.
The measure received bipartisan support. "This bill provides a long overdue update to our crimes code to ensure nobody is prosecuted because of who they love," said the sponsor, Rep. Todd Stephens, R-Montgomery. "Eliminating this archaic language will also help promote a culture of acceptance and inclusion for our LGBTQ community across Pennsylvania."
As sent to the state's Senate, the language of House Bill 2125 changes the definition to "includes sexual intercourse and deviate sexual intercourse … and any touching on the sexual or other intimate parts of an individual for the purpose of gratifying sexual desire of either person," as opposed to the current definition under "prostitution," state statues currently define sexual activity so that it "includes homosexual and other deviate sexual relations."
The AP also notes that the bill also cuts "homosexuality" from the definition of sexual conduct in a section on "obscene and other sexual materials and performances."
Philadelphia DA charges bouncer with murder in death of gay man
"Frye is alleged to have punched a patron with such force that it knocked him to the ground. "The victim, Eric Pope, passed from his injuries"
PHILADELPHIA – A bouncer working at a Philadelphia gay bar who was captured on video punching a gay former D.C. resident in the head outside the bar on April 16, resulting in the man's death one week later, has been charged with third degree murder in connection with the incident.
Philadelphia police on April 27 issued a warrant for the arrest of Kenneth Frye, 24, after police homicide investigators determined that Eric Pope, 41, a long time D.C. resident who recently moved to Philadelphia, died from a fatal head injury he suffered after Frye allegedly punched him in the head, knocking him down and causing his head to hit the pavement.
Police said the fatal assault took place shortly after Frye escorted Pope out of the Tabu Lounge and Sports Bar in the heart of a gay neighborhood in Center City Philadelphia on grounds, according to the bar, that Pope allegedly was intoxicated.
A surveillance video of the incident broadcast by Philadelphia TV news stations shows Pope appearing to be dancing in the street by himself in front of the bar seconds before Frye can be seen walking toward him, pulling back his arm and swinging a forceful punch to Pope's head, knocking him down.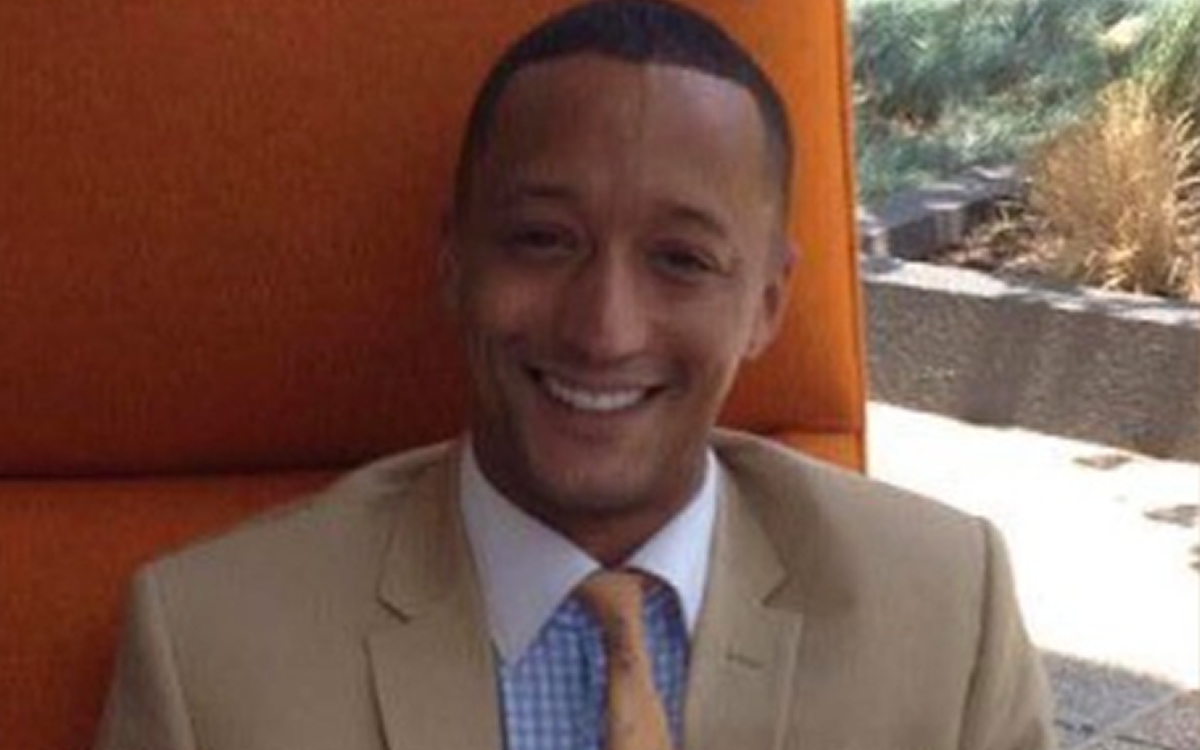 The video shows Pope lying unconscious on the street for a minute or two before Frye and another bouncer pull his limp body out of the street and onto the sidewalk in front of the bar. He is seen lying on the sidewalk for a few minutes before a small crowd of people gather around him. At that time the video ends.
A police statement says Pope was unconscious when emergency medical technicians arrived and took him by ambulance to a hospital in critical condition, where he died one week later on April 23.
A spokesperson for Philadelphia District Attorney Larry Krasner sent the Washington Blade a statement that the District Attorney's Office released at the time a warrant was issued for Frye's arrest and one day before Frye turned himself into police on April 28.
"Following investigation by Philadelphia Police Homicide, the District Attorney's Office is charging Kenneth Frye with Murder in the 3rd Degree for an incident that occurred in the early morning hours of April 16 outside Tabu Lounge & Sports Bar in the Gayborhood section of Center City," the statement says.
"Frye is alleged to have punched a patron with such force that it knocked him to the ground," the statement says. "The victim, Eric Pope, passed from his injuries, which included trauma to the brain, on Saturday, April 23," says the statement, which adds, "A District Attorney's Office Victim/Witness coordinator and member of the DAO LGBTQ+ Advisory Committee established contact with family members of the victim last week [days after he was hospitalized] and has been offering supportive services."
Tim Craig, one of Pope's friends from D.C., said that Pope bought a small house in Philadelphia shortly before the start of the COVID pandemic and had been going back and forth from D.C. to Philadelphia during the pandemic while continuing to work at his job with the D.C.-based U.S. Federal Reserve Board. Craig said he thought that Pope recently sold his D.C. house and may have been living full time in Philadelphia at the time of his death.
A Zoominfo profile of Pope's career says he worked as a project coordinator at the Federal Reserve Board's Monetary Affairs Division.
"Eric worked at the Federal Reserve Board for more than seven years and is remembered by his co-workers as an energetic, gentle, and empathetic person who was strongly motivated by his desire to help others," a statement released by a Federal Reserve Board spokesperson says. "He was instrumental in helping to advance the Board's diversity and inclusion goals and helped set up a mentoring program," the statement says. "We are thankful for all of his positive contributions and will miss him."
Craig and others who knew Pope have said they are skeptical over claims that Pope had to be escorted out of a bar for being intoxicated.
The Inquirer reports that officials with the company that the newspaper tried to reach did not respond to requests for comment. But in response to some of the lawsuits, the company has disputed claims that its employees acted improperly, according to the Inquirer.
"Everyone who knew him is quite shocked," Craig told the Philadelphia Inquirer. "Because he really wasn't the type of person you would think would be kicked out of a bar. He didn't get involved in fights," the Inquirer quoted Craig as saying. "He wasn't belligerent. He didn't get involved in fights. It's truly a shock to anyone that knew him."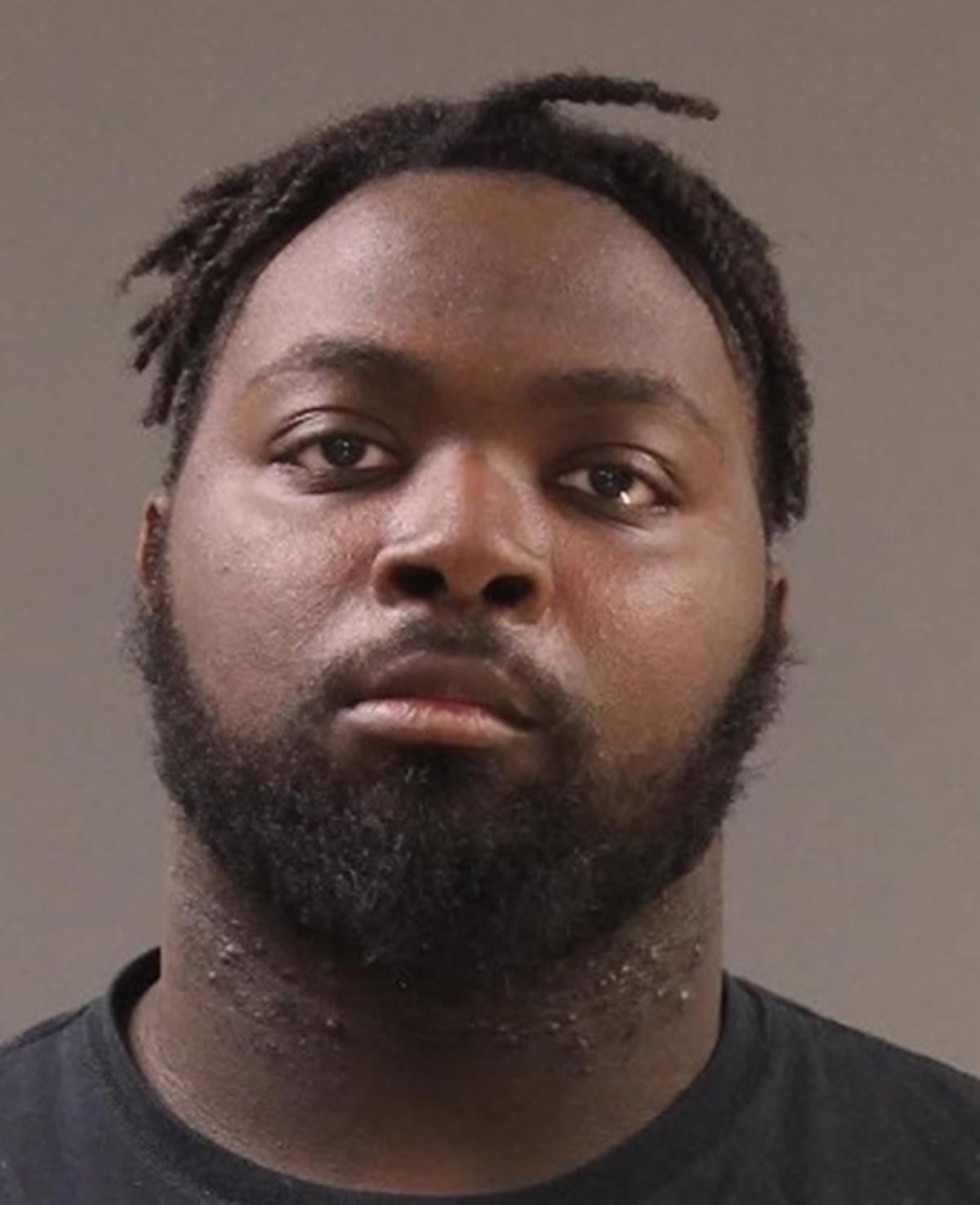 One of the owners of the Tabu bar told local news media outlets that Frye was not employed by Tabu but worked for a private security company that the bar retained to provide bouncers. "When it was reported to them, they immediately called 911 and are cooperating with the police investigation," Philadelphia's Fox 29 TV news station reported the Tabu owner as saying.
The Philadelphia Inquirer reported in an April 26 story that the security company retained by Tabu Lounge & Sport Bar, Mainline Private Security, has been sued a dozen times since 2020, "frequently over bouncers' alleged use of force or failure to summon medics in response to injuries."
50th anniversary of historic speech by gay psychiatrist marked
"Fryer's testimony helped effectuate the change in public perceptions of homosexuals as deranged and threatening"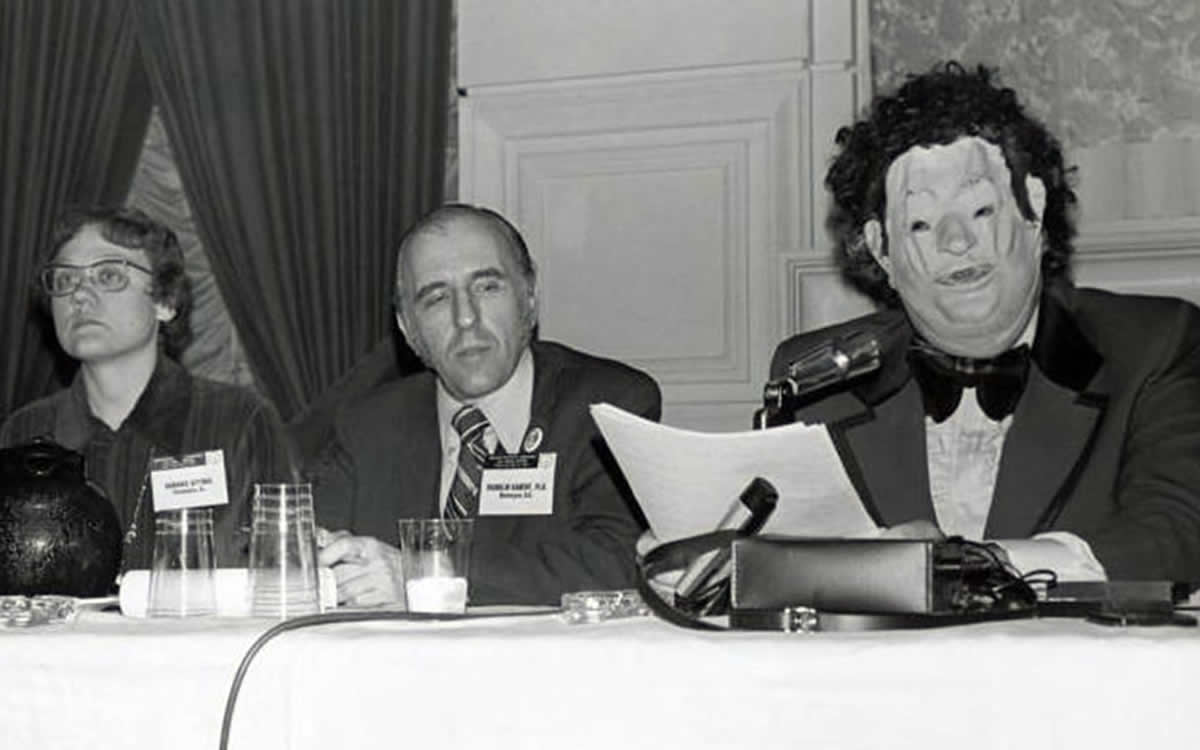 PHILADELPHIA – The City of Philadelphia on May 2 is scheduled to celebrate the 50th anniversary of the historic speech by then closeted gay psychiatrist John Fryer before the American Psychiatric Association's 1972 annual convention urging the group to remove homosexuality from its list of mental illnesses.
Fryer, who had a psychiatric practice in Philadelphia and served as a professor of psychiatry at Temple University, concealed his identity when speaking at the APA convention in Dallas, by wearing a rubber mask, a wig and speaking through a microphone that distorted his voice.
Fryer's compelling arguments that scientific findings demonstrated that homosexuality was not a mental illness, and that gays and lesbians were upstanding members of their communities, including practicing psychiatrists, is credited with playing a leading role in the APA's decision one year later to remove homosexuality from its list of mental disorders in its official Diagnostic and Statistical Manual.
The Fryer anniversary events are being organized by the Philadelphia-based national LGBTQ advocacy group Equality Forum in collaboration with the City of Philadelphia, the Commonwealth of Pennsylvania, the U.S. Congressional LGBTQ+ Equality Caucus, the American Psychiatric Association, and other organizations, including the Philadelphia Historical Commission and Association of Gay and Lesbian Psychiatrists.
"From the perspective of 50 years, Fryer's testimony marked a pioneering moment for LGBTQ civil rights," the Equality Forum states on its website. "A successful movement could not have been launched as long as gays and lesbians were defined as mentally ill," the group says in a write-up on the impact of Fryer's speech.
"Fryer's testimony and the subsequent declassification of homosexuality as a mental disorder helped effectuate the change in public perceptions of homosexuals as deranged and threatening," the write-up says.
Among the events set to take place on May 2 is an official tribute to Fryer at the site of the John Fryer Historic Marker at 13th and Locust Streets in downtown Philadelphia at noon. Participants were expected to include Philadelphia Mayor Jim Kenney; U.S. Rep. Dwight Evans (D-Pa.); and Dr. Saul Levin, who serves as the current Medical Director and CEO of the American Psychiatric Association.
A VIP reception was scheduled to be held that same day at the Historical Society of Pennsylvania, which houses the John Fryer Archives. A display of Fryer's handwritten notes for his presentation at the 1972 APA convention was expected to be included for viewing at the Historical Society's Fryer Archives.
The Equality Forum has announced that a free online screening of the award-winning PBS documentary film "CURED" was set to take place at 7:30 p.m. on May 2 followed by a panel discussion with the "CURED" filmmakers. The film provides the inside story of how early LGBTQ pioneers, including D.C.'s Frank Kameny and Philadelphia's Barbara Gittings, capitalized on Fryer's speech before the APA to campaign successfully for the APA's removal of homosexuality from its mental illness list.
According to the Equality Forum, May 2 John Fryer Day proclamations have been issued by the City of Philadelphia and the Commonwealth of Pennsylvania.
Congressman Evans issued a statement on April 26 announcing that he and U.S. Sen. Bob Casey (D-Pa.) introduced House and Senate resolutions to honor Fryer by designating May 2, 2022, as "Dr. John E. Fryer Day."
In his statement, Evans recounts the importance of Fryer's 1972 speech before the APA and notes that in the years after his APA presentation Fryer continued to practice and teach psychiatry in Philadelphia. He notes that Fryer became one of the first psychiatrists to professionally treat people with HIV/AIDS.
Fryer died in 2003 at the age of 65.
Additional details of the Fryer commemoration events in Philadelphia can be accessed here: equalityforum.com
The Washington Blade has announced it is sponsoring a May 12 commemoration of the 50th anniversary of Fryer's APA speech in collaboration with the American Psychiatric Association at The Corner at Whitman-Walker located at 1701 14th Street, N.W.
The event is set to begin with a cocktail reception at 6 p.m. followed by a panel discussion at 7 p.m. featuring four experts on the topic of Fryer's historic significance. The panelists include Dr. Saul Levin, CEO and Medical Director of the APA; Dr. Karen Kelly, a friend and mentee of Dr. Fryer; Katherine Ott, Ph.D, a curator in the history of medicine at the Smithsonian's National Museum of American History, where she documents LGBTQ+ history; and Dr. Amir Ahuja, president of the Association of LGBTQ Psychiatrists.
The panel will be moderated by award-winning filmmaker Patrick Sammon, who directed the documentary film "CURED."
Tickets for the Blade Fryer commemorative event are free and can be accessed at washingtonblade.com/panel.