Philadelphia DA charges bouncer with murder in death of gay man
"Frye is alleged to have punched a patron with such force that it knocked him to the ground. "The victim, Eric Pope, passed from his injuries"
PHILADELPHIA – A bouncer working at a Philadelphia gay bar who was captured on video punching a gay former D.C. resident in the head outside the bar on April 16, resulting in the man's death one week later, has been charged with third degree murder in connection with the incident.
Philadelphia police on April 27 issued a warrant for the arrest of Kenneth Frye, 24, after police homicide investigators determined that Eric Pope, 41, a long time D.C. resident who recently moved to Philadelphia, died from a fatal head injury he suffered after Frye allegedly punched him in the head, knocking him down and causing his head to hit the pavement.
Police said the fatal assault took place shortly after Frye escorted Pope out of the Tabu Lounge and Sports Bar in the heart of a gay neighborhood in Center City Philadelphia on grounds, according to the bar, that Pope allegedly was intoxicated.
A surveillance video of the incident broadcast by Philadelphia TV news stations shows Pope appearing to be dancing in the street by himself in front of the bar seconds before Frye can be seen walking toward him, pulling back his arm and swinging a forceful punch to Pope's head, knocking him down.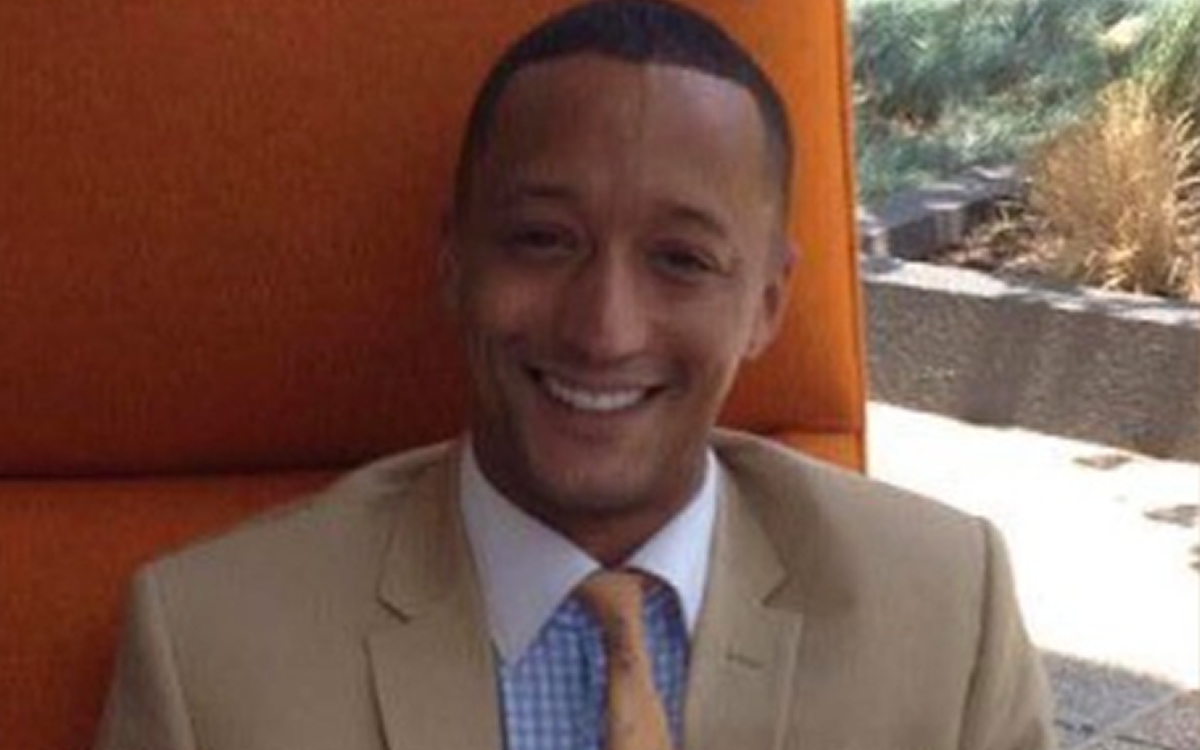 The video shows Pope lying unconscious on the street for a minute or two before Frye and another bouncer pull his limp body out of the street and onto the sidewalk in front of the bar. He is seen lying on the sidewalk for a few minutes before a small crowd of people gather around him. At that time the video ends.
A police statement says Pope was unconscious when emergency medical technicians arrived and took him by ambulance to a hospital in critical condition, where he died one week later on April 23.
A spokesperson for Philadelphia District Attorney Larry Krasner sent the Washington Blade a statement that the District Attorney's Office released at the time a warrant was issued for Frye's arrest and one day before Frye turned himself into police on April 28.
"Following investigation by Philadelphia Police Homicide, the District Attorney's Office is charging Kenneth Frye with Murder in the 3rd Degree for an incident that occurred in the early morning hours of April 16 outside Tabu Lounge & Sports Bar in the Gayborhood section of Center City," the statement says.
"Frye is alleged to have punched a patron with such force that it knocked him to the ground," the statement says. "The victim, Eric Pope, passed from his injuries, which included trauma to the brain, on Saturday, April 23," says the statement, which adds, "A District Attorney's Office Victim/Witness coordinator and member of the DAO LGBTQ+ Advisory Committee established contact with family members of the victim last week [days after he was hospitalized] and has been offering supportive services."
Tim Craig, one of Pope's friends from D.C., said that Pope bought a small house in Philadelphia shortly before the start of the COVID pandemic and had been going back and forth from D.C. to Philadelphia during the pandemic while continuing to work at his job with the D.C.-based U.S. Federal Reserve Board. Craig said he thought that Pope recently sold his D.C. house and may have been living full time in Philadelphia at the time of his death.
A Zoominfo profile of Pope's career says he worked as a project coordinator at the Federal Reserve Board's Monetary Affairs Division.
"Eric worked at the Federal Reserve Board for more than seven years and is remembered by his co-workers as an energetic, gentle, and empathetic person who was strongly motivated by his desire to help others," a statement released by a Federal Reserve Board spokesperson says. "He was instrumental in helping to advance the Board's diversity and inclusion goals and helped set up a mentoring program," the statement says. "We are thankful for all of his positive contributions and will miss him."
Craig and others who knew Pope have said they are skeptical over claims that Pope had to be escorted out of a bar for being intoxicated.
The Inquirer reports that officials with the company that the newspaper tried to reach did not respond to requests for comment. But in response to some of the lawsuits, the company has disputed claims that its employees acted improperly, according to the Inquirer.
"Everyone who knew him is quite shocked," Craig told the Philadelphia Inquirer. "Because he really wasn't the type of person you would think would be kicked out of a bar. He didn't get involved in fights," the Inquirer quoted Craig as saying. "He wasn't belligerent. He didn't get involved in fights. It's truly a shock to anyone that knew him."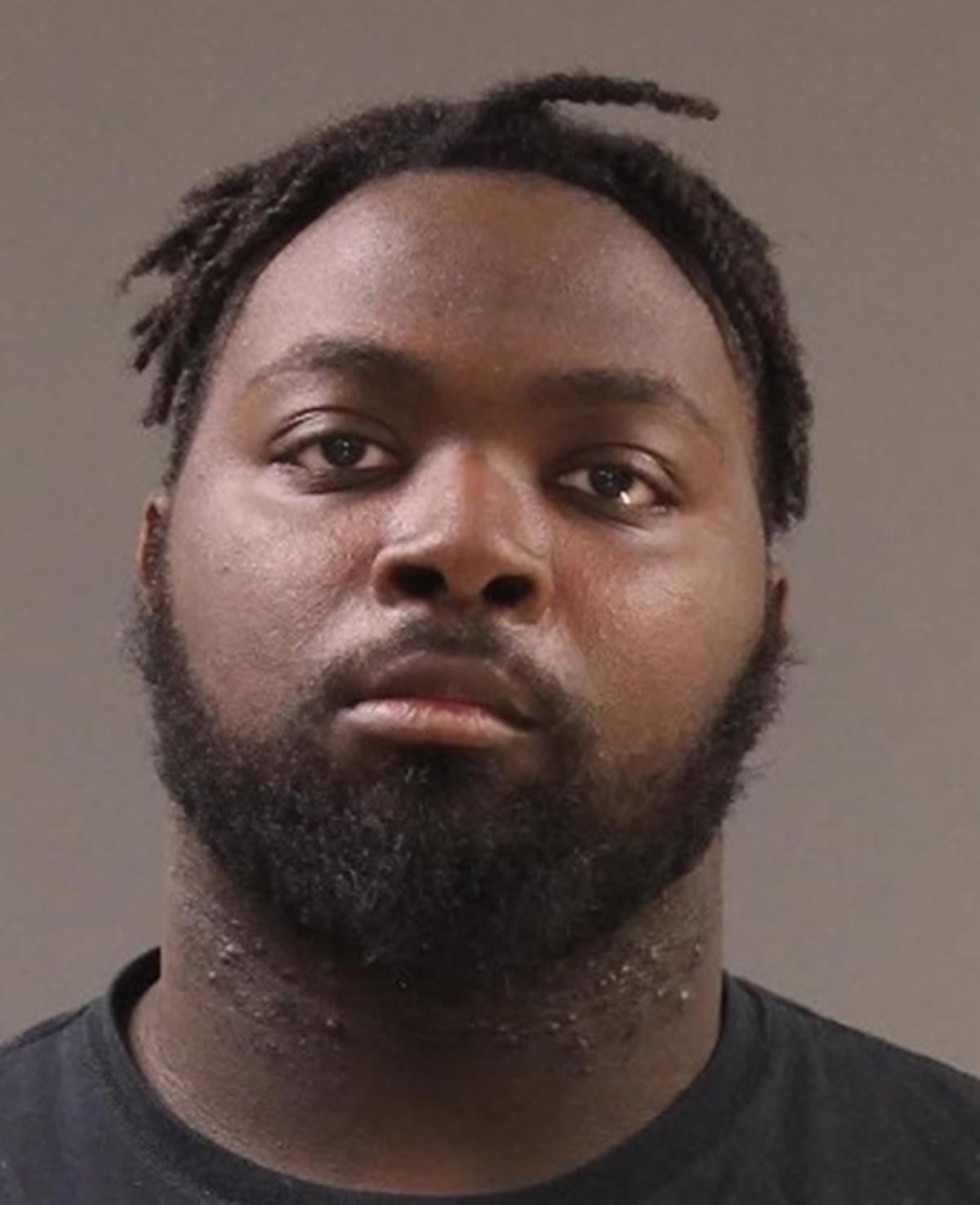 One of the owners of the Tabu bar told local news media outlets that Frye was not employed by Tabu but worked for a private security company that the bar retained to provide bouncers. "When it was reported to them, they immediately called 911 and are cooperating with the police investigation," Philadelphia's Fox 29 TV news station reported the Tabu owner as saying.
The Philadelphia Inquirer reported in an April 26 story that the security company retained by Tabu Lounge & Sport Bar, Mainline Private Security, has been sued a dozen times since 2020, "frequently over bouncers' alleged use of force or failure to summon medics in response to injuries."
Teachers told to deadname or misgender students in Pennsylvania
U.S. Office of Civil Rights recognizes a school's policy or practice of refusing to use a transgender student's pronouns violates Title IX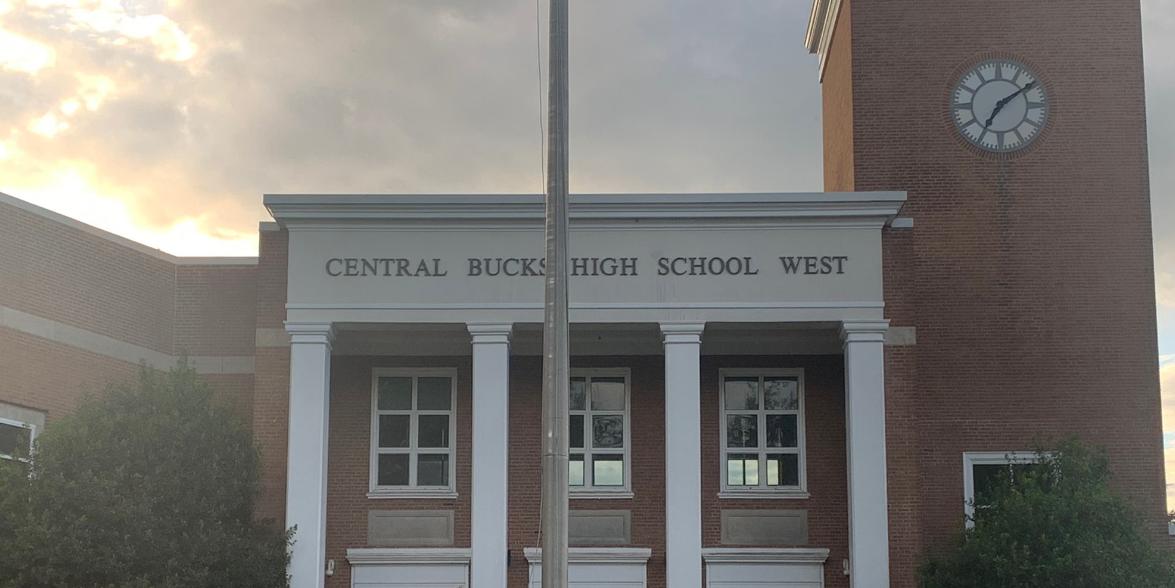 DOYLESTOWN, Pa.  Teachers at Central Bucks West High School in Bucks County say they were told by administrators to not use a student's preferred name or pronoun if it does not match with the information in the school's database. 
The new policy known as the "Gender Identification Procedure" introduced at a faculty meeting six days into the school year, prohibits staff and faculty from using a student's chosen gender identity by administrators who also told them they have to follow parents' or guardians' wishes if they differ from a student's.
Philadelphia's local PBS and NPR outlet WHYY News reported that the new policy has received pushback from teachers including Becky Cartee-Haring, who has taught English at Central Bucks West for 16 years.
"A lot of us are distraught," she told WHYY adding, "I physically felt sick in that meeting, listening to an administrator basically argue that we were going to protect ourselves by outing children … it's heart wrenching … It's just cruel."
"What the children wanted was completely irrelevant," said David Klein, who has been teaching social studies at Central Bucks West for 26 years.
Klein said he's not going to follow the new procedure.
"There's no way I'm hurting a kid. Hell no. I cannot be complicit in harming children," Klein said, raising his voice. "And I said this in the meeting … this is the most at-risk marginalized group of students, they need our support more than anyone else. No! Kid says, 'Call me Tony,' I'm calling them Tony!"
Being forced to misgender or deadname a student is unacceptable to some of the teachers including Klein at Central Bucks West.
Klein said even if he faces a parent who does not want their child to be called a name that the child prefers, he will continue to prioritize the student.
"My job is to educate your kids, to prepare them for the future, to make them feel safe, period. That's my calling. Pardon me," Klein told WHYY choking up. "I'm calling you Tony because you need to feel safe in my classroom. How else are you going to learn? And if they want to fire me, that's their business."
Two Legal groups say this new policy may run the risk of putting the school district 'legal hot water.' The ACLU of Pennsylvania's legal director Vic Walczak warned "That right does not exist, at least not in the way that these parents are trying to claim it does," referring to the impetus behind the new policy by some parents who had pushed for it.
WHYY also reported that Kristina Moon, senior staff attorney at the Education Law Center, pointed out that federal courts have recognized "a student's right to privacy in their sexual orientation and gender identity, including with respect to their family members."
"Persistently and purposely misgendering students … can also be considered harassment that violates both federal anti-discrimination laws and the 14th Amendment to the U.S. Constitution," Walczak added. "It potentially is going to get the school district into legal hot water."
Moon said the U.S. Office of Civil Rights has also recognized that a school's policy or practice of refusing to use a transgender student's pronouns violates Title IX and equal protection rights.