Kane's cuisine: Choose your own baking adventure
LA Blade staff writer Christopher Kane shares his love and passion of cooking writing in a new weekly Sunday column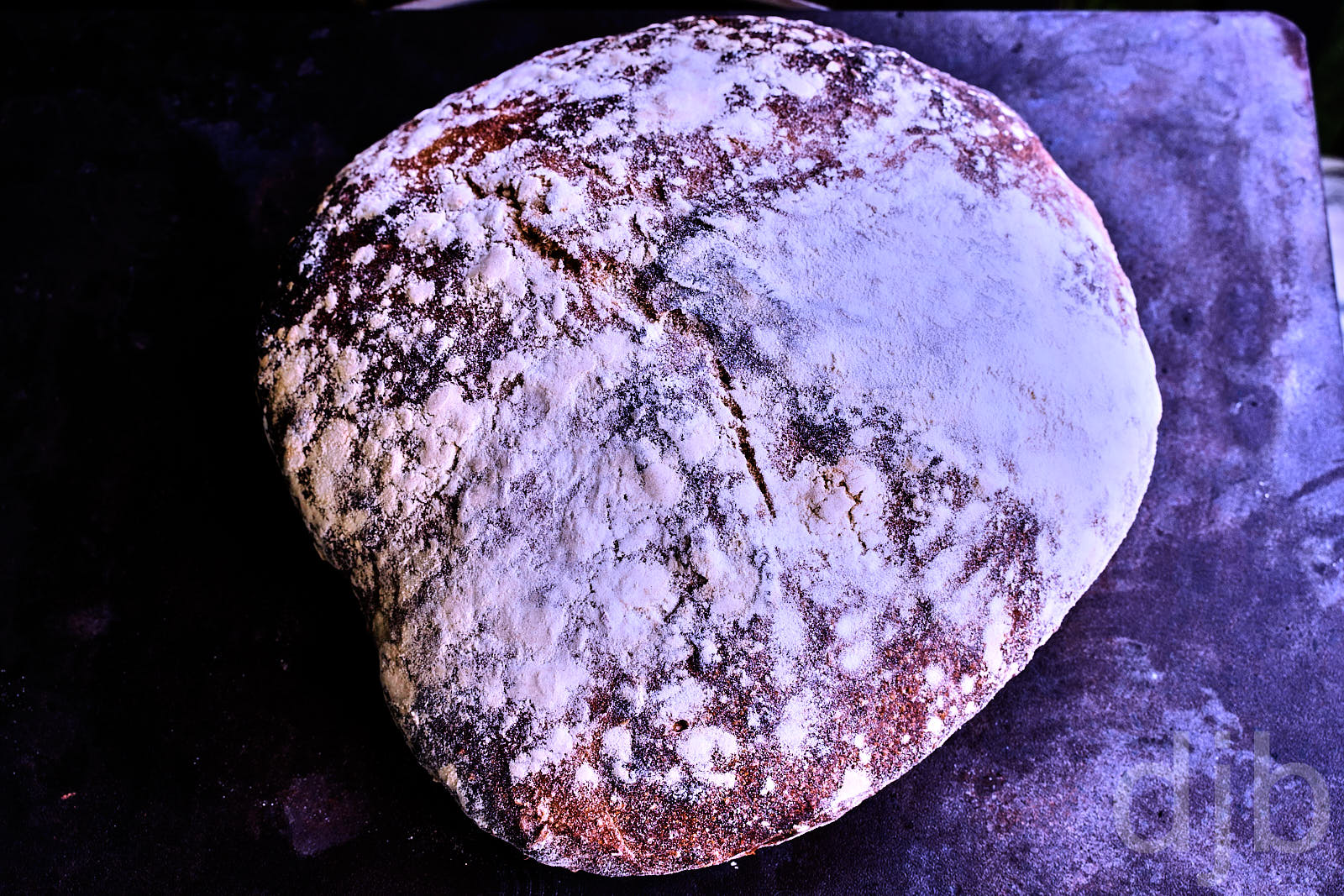 Editor's Note: What happens when you have a pandemic and a bored stay-at-home political reporter with extra time on his hands? LA Blade staff writer Christopher Kane decided that he would pursue his second love and passion of cooking and now he's sharing the results in a new weekly Sunday column.
WASHINGTON – Has the spate of anti-LGBTQ bills under consideration in statehouses across the country dampened your spirits? Does the phrase "Speaker of the House Kevin McCarthy" make you want to open a vein? 
Well, neither of the following two recipes will fix these problems, but if avoidance is your thing and you're currently eating carbs, this week I humbly present for your consideration: A very good and very pretty lemon cake that also happens to be very easy & A tasty sourdough loaf for readers who want to challenge themselves.
Unlike, famously, most men on Grindr, this lemony turmeric tea cake is ready to back up claims about its "versatility," and we celebrate that here at The Los Angeles Blade.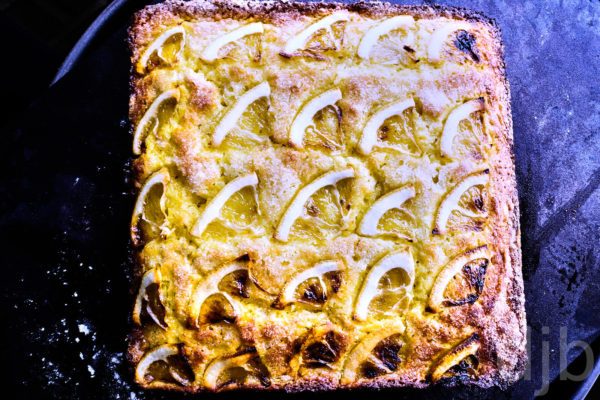 The recipe below, adapted from Alison Roman's cookbook, "Nothing Fancy," reliably turns out a delicious baked good that can host or travel and is as welcome at a potluck or dinner party (or a Memorial Day barbecue!) as it is on your counter. This bad boy once traveled with me from Washington to Tampa, where it was such a hit that I was dispatched to the nearest Publix for lemons to bake a second one.
Anyway, here's the recipe. Credit to Alison Roman.
Preheat oven to 350° F and grease a standard loaf pan or 9"x9" baking dish with cooking spray or butter (Given the option, I will always choose butter.)

In a large bowl, whisk 1 tsp kosher salt (I prefer Diamond Crystal) with ¾ tsp turmeric, 2 tsp baking powder, and 1.5 c all-purpose flour (Flour is one of those ingredients whose quality varies tremendously, and I have therefore found it is worth buying more expensive brands like King Arthur)

In another large bowl, grate two tbsp lemon zest (this will require two lemons. If you don't have a microplane, peel the zest with a peeler or paring knife, being careful not to include the bitter pith, and then dice it very finely.)

Add 1 c white granulated sugar and mix it into the zest with your hands until the sugar is yellow and fragrant. Whisk in 2 large eggs, 2 tbsp juice from zested lemon, and ¾ c of either sour cream, full-fat Greek yogurt, or crème fraîche (the latter being my preference)

Add wet ingredients to dry ingredients, mixing just to combine. Fold in 1 stick melted unsalted butter (if you only have salted butter, that's fine, but I would use ¾ tsp kosher salt in step 2.)

Spoon the mixture into your pan, smoothing the top with a spatula (an offset spatula, if you have one). Slice another lemon very thinly – using a mandoline if you have one – hunting for and removing seeds after every cut, so as to avoid slicing through them, which will release their bitterness. Top your cake with the lemon slices (feel free to quarter and arrange them in the pattern pictured here, which is my little twist on the recipe.)
Bake until golden brown, until a toothpick inserted into the middle of the cake comes out clean, which with my oven is about 40 minutes, but for you will probably be 50-60 minutes. To prevent your lemon slices from becoming too charred, tent the top with aluminum foil to prevent further browning.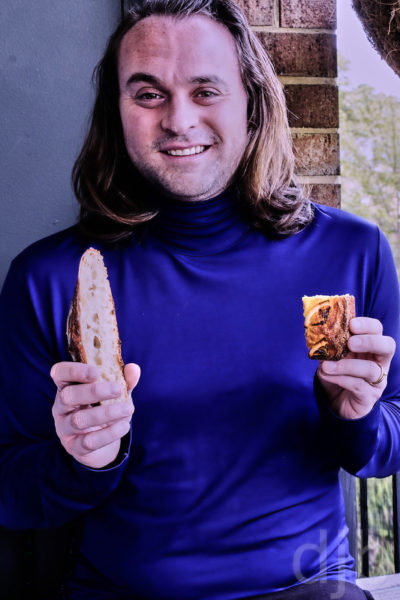 A sourdough loaf from "Tartine Bread": I have never been to Tartine, the restaurant in San Francisco whose bread is so popular that patrons begin lining up around the building before it opens (very early in the morning, I might add). Much like everything else in San Francisco, demand for the bread far exceeds its supply, so it regularly sells out – which, again, is pretty on-brand for the city. And even though I have not sampled it myself, I bought into the hype (speaking of things that are on-brand).
In 2010, owner and master baker Chad Robertson published "Tartine Bread," which has since become widely regarded as the essential manual for expert bread baking. So, I snagged a copy and created a sourdough loaf so delicious that it really blew my mind. It was not easy.
I will not share the recipe here for the country sourdough loaf pictured in this article, partially because would not be able to include the photos and detailed instruction in "Tartine Bread," which perform two essential functions: (1) helping to make the bread baking process a bit easier for home cooks who perhaps have not apprenticed under the finest artisan bakers in France, and (2) making for a cookbook that can also serve as a coffee table book.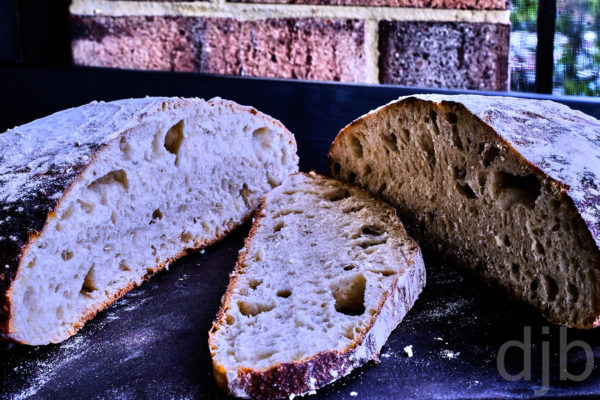 What I will say is this – the Anova Precision Oven is a fantastic tool for the job, as is the baking steel pictured. It's become indispensable in my tiny urban kitchen. More on that in the future.
Kane's Cuisine: Thanks, it's giving
LA Blade White House correspondent Christopher Kane shares his love and passion of cooking writing in his weekly Sunday column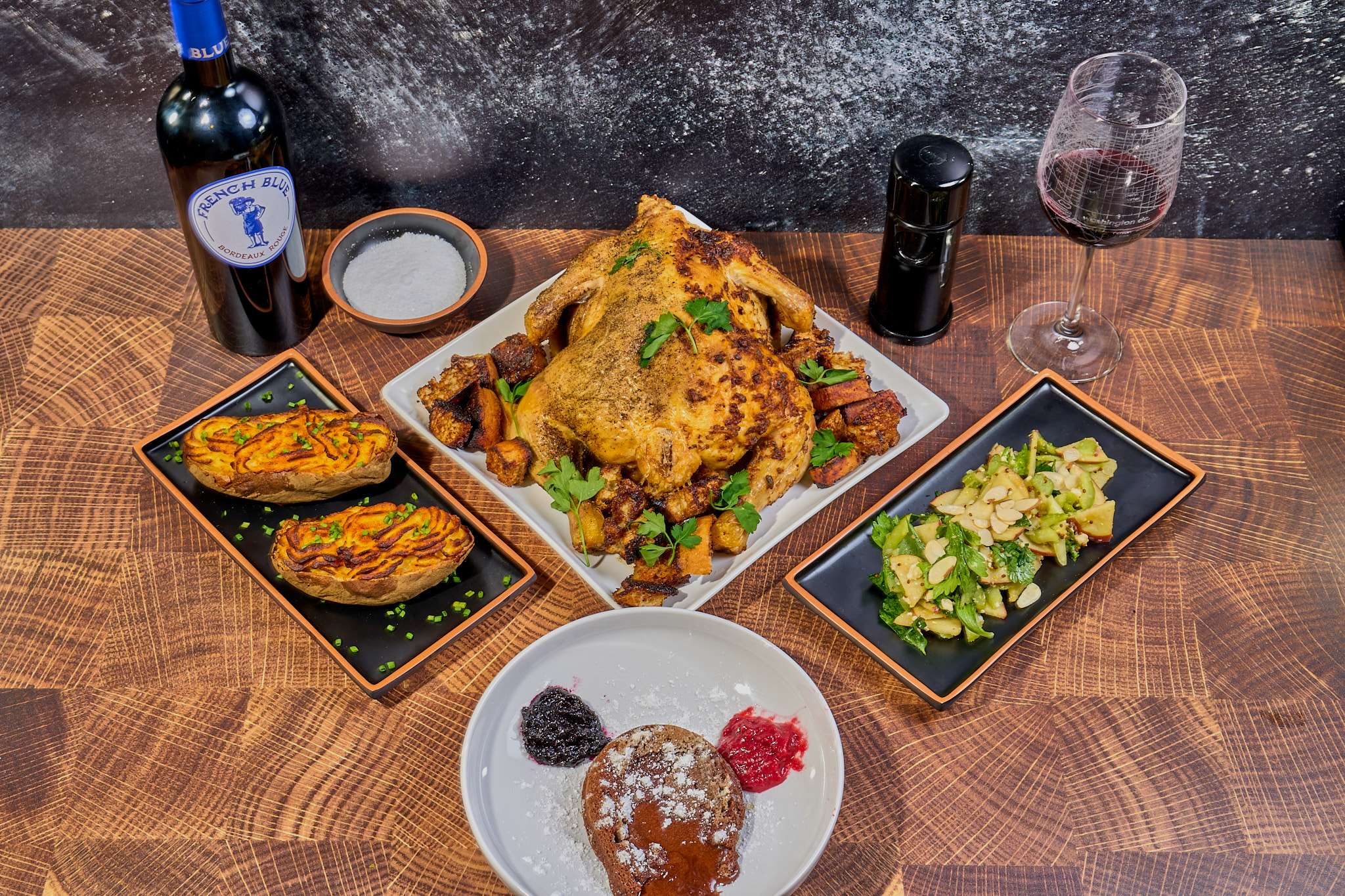 The LA Blade's intrepid Washington D.C.-based White House correspondent snarks his way through another delicious weekly recipe while dishing tea on other subjects…
WASHINGTON – I have several recipes along with some excellent photos for you this week. But first, please stay with me through these long and digressive paragraphs because they are full of interesting factoids that I just learned about Thanksgiving and the traditions with which it is associated.
Evidence suggests that settlers in Plymouth colony did, in fact, share a meal with the Wampanoag people in what is now southeastern Massachusetts in late 1621. Historians believe the meat on which they feasted was deer, along with ducks or geese.
No turkey for the "first Thanksgiving," but the bird nevertheless became a staple menu item for the holiday by the turn of the 19th century. Likewise for the December holiday, a phenomenon that is widely attributed to Charles Dickens's publication of "A Christmas Carol" in 1843.
Fast forward to 1947. In the immediate aftermath of World War II, Europe was roiled by food shortages. Endeavoring to beef up our supply to aid these countries, which were on the brink of famine, President Harry S. Truman gently asked the American people to forego eating poultry on Thursdays – a request that he delivered with the first ever televised address by a sitting president.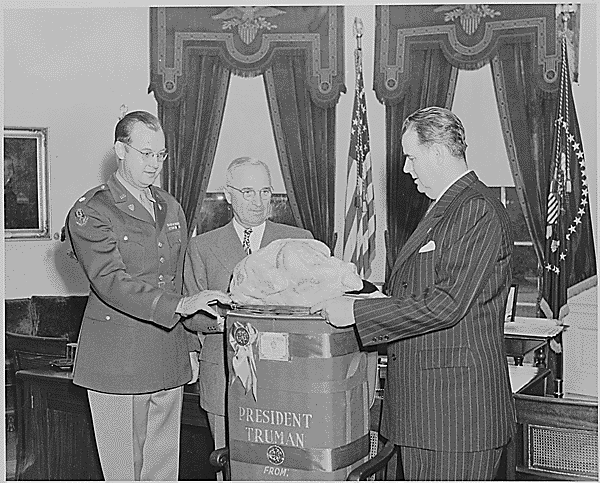 It was met with a big middle finger.
(No surprise, right? I mean, during a pandemic that killed a million people in this country, when public health officials urged Americans to wear protective face coverings and avoid indoor gatherings, some responded by plotting to kidnap the governor of Michigan for a show trial and extrajudicial murder.)
Okay, so in 1947, Americans were tired after years of wartime food rations. Plus, that year Christmas as well as New Year's Day fell on a Thursday, too. (Thanksgiving is always the last Thursday in November, per an 1863 proclamation by President Abraham Lincoln.)
So strong was the backlash that the Truman administration made peace by fully embracing the Thanksgiving turkey and formalizing the longstanding White House tradition of accepting the bird as an annual holiday gift.
Many presidents chose not to eat their turkeys.
Just three days before his 1963 assassination in Dallas, President John F. Kennedy was gifted a bird wearing a sign that read, "Good Eating Mr. President." Fortunately for the turkey, which weighed a whopping 55 pounds, Kennedy reportedly said he would "let this one grow" upon returning her to the farm.
Nearly two decades later, facing questions over whether he would pardon Oliver North for his involvement in the Iran-Contra affair, President Ronald Reagan deflected with a joke about instead "pardoning" the Thanksgiving turkey that was gifted to him, thus formalizing a silly presidential tradition.
It is in keeping with these White House stories that I chose to forego turkey this year. I did, however, spend all day cooking, which is something I thoroughly enjoyed despite my husband's photo of me looking less than enthusiastic.

See links below if you'd like to make any of the dishes pictured here. They were all fantastic.