"Hadestown" now at LA's Ahmanson Theater
It's a retelling of the myth of Orpheus, who in Ancient Greece became renowned for making music so beautiful it moved the stones to weep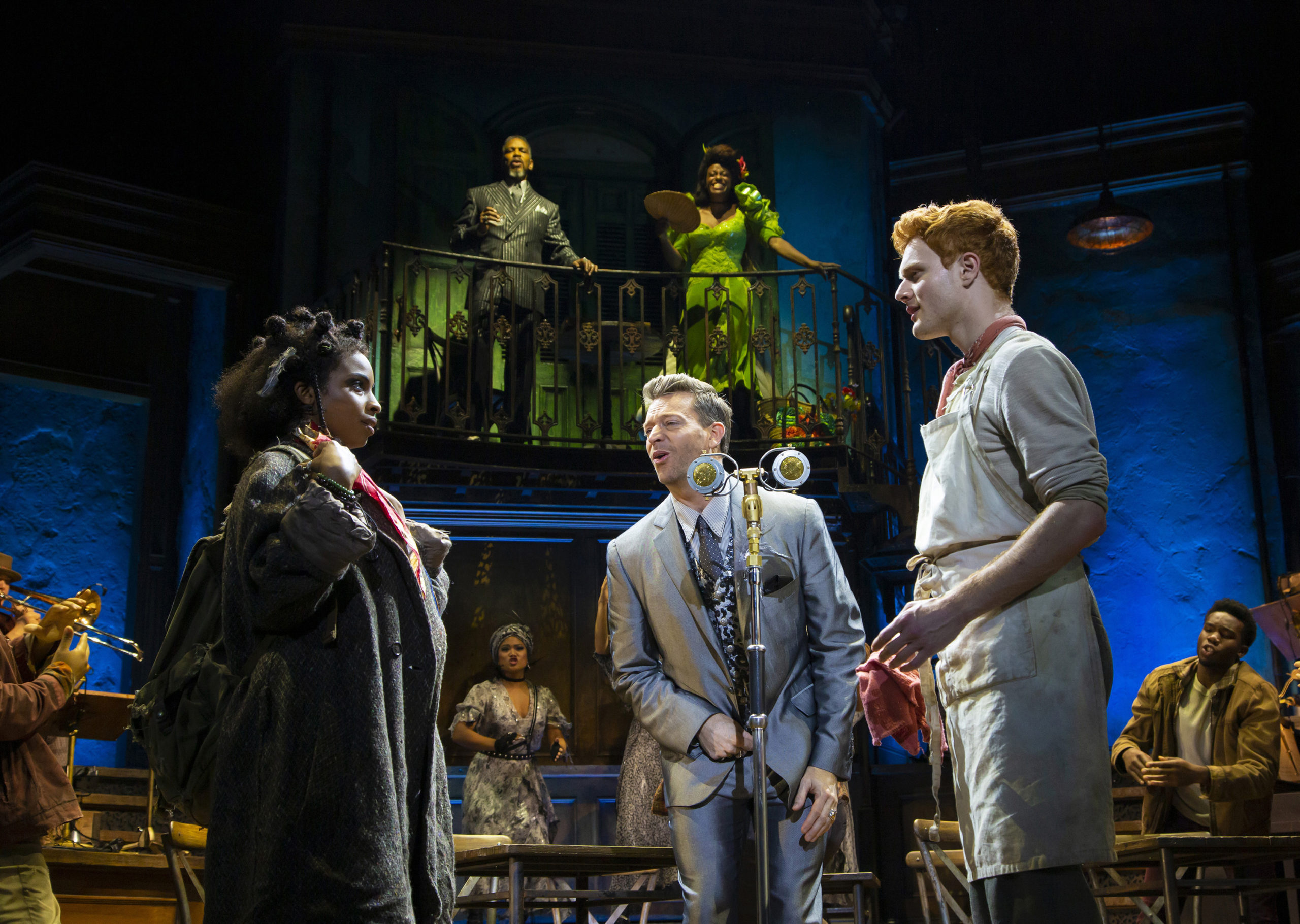 LOS ANGELES – By the time "Hadestown" won the Tony for Best Musical, it had already been around for more than 13 years. Conceived, created, and composed by singer/songwriter Anaïs Mitchell in 2006 in what she describes as "a D.I.Y. theater project", it passed through several iterations (including a concept album and a New York Theatre Workshop production) in a lengthy development process before finally emerging as the Broadway Production that debuted in 2019.
Its story, of course, has been around for much longer. It's a retelling of the myth of Orpheus, who in Ancient Greece became renowned for making music so beautiful it moved the stones to weep; when his beloved wife Eurydice was bitten by vipers and died, he descended into the underworld and used his musical gifts to persuade Hades himself to let her return with him to the world of the living – though with a condition attached to make the hero's triumph less a victory than a Devil's bargain, as anyone who knows this familiar tale will surely remember.
And it IS a familiar tale, one which spawned an entire religion in the Ancient Mediterranean world and has gone on to inspire countless artists – for reasons which are perhaps obvious, it's a story with particular significance to artists, of all kinds – to express it through works of their own over all the centuries since. Why, then, does it need to be told again?
"Hadestown," now arrived at LA's Ahmanson Theater, endeavors to answer that question – but it also stands, in all its infectious and transfigurative excellence, as answer enough in itself.
Reimagining the story from its classical origins into something more resembling a rustic American folk tale, Mitchell's musical transplants it into a New Orleans-esque setting somewhere on the Road to Hell, where Hermes may still be messenger of the gods, but is here a master-of-ceremonies, too.
It's a place where the times are definitely hard, but Hermes' ward Orpheus claims to be writing a song to set the world right again. Eurydice is a hungry drifter who falls for the youthful bard even though he's clearly a simple-minded dreamer with nothing to offer her but his love; the Underworld is a factory, where workers labor eternally under the promise of freedom which never comes, and Hades is its powerful owner; his wife Persephone (per agreement) lives half the year with him down below and counts the hours until she's free to live the other half having fun and spreading sunshine in the world above.
With the principal characters recast in this way, the show is free to weave their tale through a rich and imaginative blues-and-jazz infused musical score and the simple-but-ingenious theatrical trickery of its scenic design – and the result is two-and-a-half hours of high-spirited, irresistible enjoyment that's guaranteed to deliver a deeply satisfying emotional catharsis but never once feels like just another version of a stodgy old myth.
There is not much a review can convey about the experience of "Hadestown" that comes close to capturing it. The best one can do is say you will certainly laugh, probably cry, and unquestionably be humming the songs for weeks to come. Beyond that, we can only encourage our readers – enthusiastically –to go and see it, and assure them it will be a rollicking, rousing good time. It is, and we do.
That said, there are a lot of things about it to appreciate – the sense of magic that pervades the entire show, for instance, bringing us into a realm where reality and metaphor blend, and the literal and the poetic become one and the same.
In this "world of gods and men", summer can be both a season of the year and a feeling of being in love, Hell can be a dead-end job or a troubled marriage, and a wealthy industrialist with Fascist leanings can be the Devil himself. Reading those statements alone is enough to recognize the truth of them; living them through "Hadestown" is enough to stamp that truth indelibly into your memory.
A great deal of the magic that makes that happen comes from the show's score, performed with relish by an onstage show band that is as much of a character as any of the other people on stage. It disarms us with its feel-good sound, a classic blend of elements from gospel to Dixieland to zydeco, and artfully deploys harmonics and melody with scientific precision to transport us into the esoteric mindset where all myths take place.
In other words, the power of "Hadestown" comes from its music – which, perhaps not coincidentally, is about as true to the spirit of Orpheus himself as you can get.
That spirit clearly inhabits the show's cast, as well. Tony-winner (for "Million Dollar Quartet") Levi Kreis steps into the unenviable task of filling the shoes of the regal Andre De Shields – Broadway's Hermes – and makes the role his own, bringing a crooner's voice and a "good-time Charlie" flair that lend a poignant edge to the hard-won wisdom it is his assignation to dispense.
As Orpheus, youthful Nicholas Barasch endears himself with a comedic red-headed "mooncalf" persona, while contrasting it with a voice that sounds as if it really was a gift from the gods; Morgan Siobhan Green's Eurydice is a perfect yin to his yang, as grounded in practical reality as he is adrift in the clouds of his imagination and his art, but with a soulful voice of her own.
Keyvn Morrow brings imposing presence, a powerful deep bass voice, and just enough empathy to Hades, while Kimberly Marable's Persephone, equally compelling as sun-drenched summer goddess and day-drinking neglected wife, is the natural center of attention whenever she appears onstage.
Capping the main ensemble off are Belén Moyano, Bex Odorisio, and Shea Renne as The Fates, who taunt the characters – and the audience – throughout with tight harmonies and choreography that practically stop the show every time they take the spotlight. And as praiseworthy as all the leading players are, their talents are matched by the entire ensemble.
Add an ever-metamorphosizing scenic design by Rachel Hauck and electrifying choreography by David Neumann, and "Hadestown" becomes an unforgettable trip to the Underworld and back that will leave you wanting more for a long time to come. And if all that is not enough to convince you that it's the biggest must-see musical of the year so far, then just remember what we said about words not being able to capture the experience – and go to see it anyway.
"Hadestown" continues through May 29 at the Ahmanson, but if you can't make it by then you can catch the same production when it takes the stage at the Segerstrom Center for the Arts in Costa Mesa from August 9 to 21.
Captivating topic, great cast, but falls short on real issue
Rogue Machine Theatre's recent run of "A Great Wilderness" is reviewed by the founder of the Conversion Therapy Dropout Network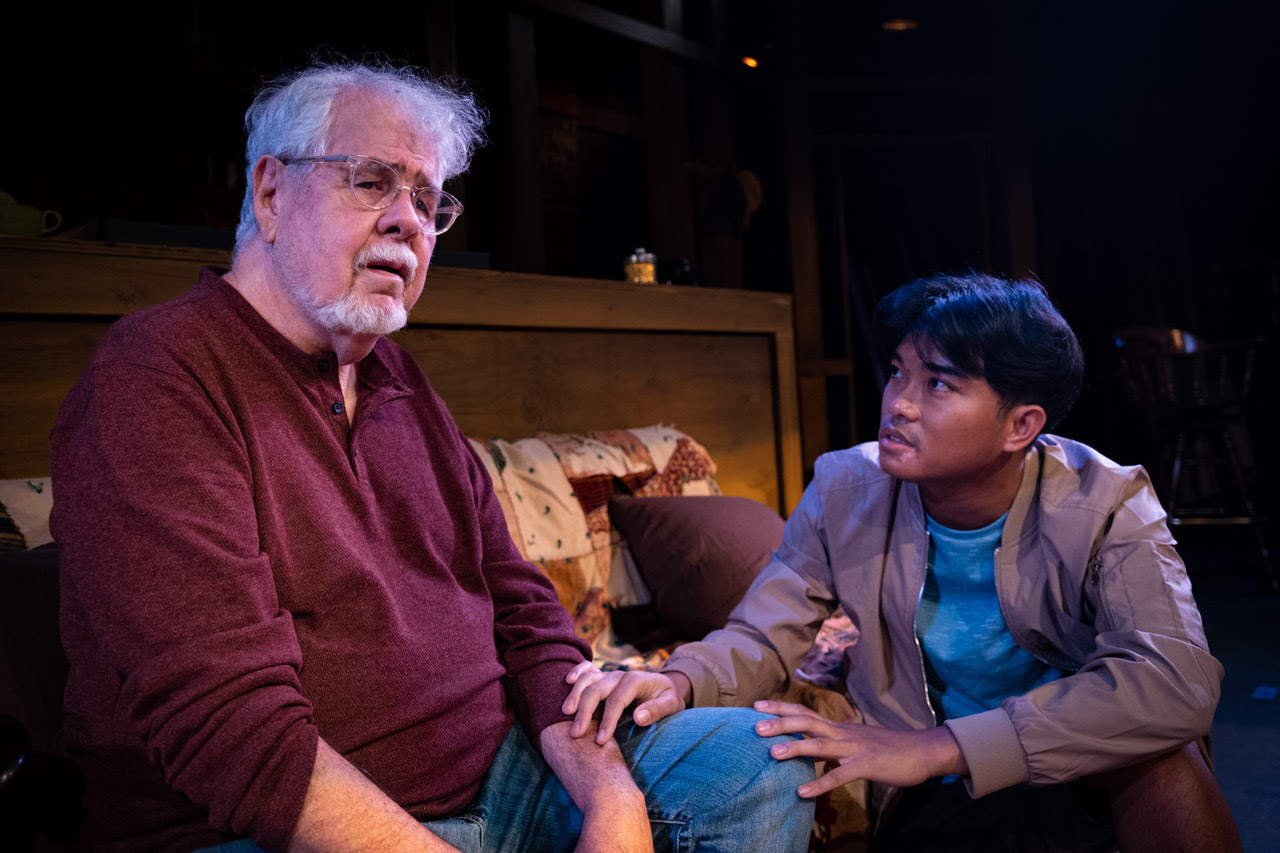 By Curtis Galloway | LOS ANGELES – Rogue Machine Theatre's recent run of "A Great Wilderness", written by Samuel D. Hunter and directed by Elina de Santos, was a harrowing story, to say the least. It explores the complex ideas behind conversion therapy or sexual orientation and gender identity change efforts.
As a conversion therapy survivor, I knew that I needed to see this production as I am always more than happy to see conversations about this topic. While the cast was excellent and the overall theatrical presentation was entertaining and very engaging, I feel that the script itself lacked direction and proper handling of the main topic, conversion therapy.
The show opens in an old cabin, which we will stay in for the duration of the story, with the two main characters, Daniel & Walt, standing off in silent opposition. Daniel, a teenager, has just been sent away to a remote cabin run by Walt, an elderly man that is about to be moved into an assisted living home. We learn quickly that Daniel was sent there by his mother after he was caught watching homosexual pornography, and Walt is known for "helping" kids change their sexual orientation through religious means. To be plain, Walt is a "conversion therapist" and has been running a conversion camp with his friend Tim and ex-wife Abby.
Over the course of two hours, Daniel goes missing in the woods, Abby and Walt reveal that their son was gay and committed suicide due to their attempts to have his sexual orientation changed, and Daniel's mother seemingly prefers her son stay missing rather than face the world that she knows is unkind to "people like him".
There is no doubt, that the show had a fantastic cast. The six characters were neatly defined as their own individuals with distinct personalities and lives of their own. Each action was meaningful and thought out, to the smallest detail. The emotion brought through each character enticed you to believe that it was actually happening before your eyes. It was everything good casting should be.
My main issue with the production sat in the script, specifically the sympathy it garnered for Walt as a conversion therapist.
From personal experience, when talking about conversion therapy and specifically the conversion therapist, we need to be careful not to create a sympathetic tone. A Great Wilderness focused too much on the life and struggles of a conversion therapist that, in his old age, is trying to come to terms with his life, the mistakes he has made, and his past attractions.
This brings feelings of sympathy and emotional connection to the character, that does not deserve sympathy. One character notes that they knew Walt through the community as a weird old man that abuses children in his cabin by trying to make them straight. They noted that as they grew to know him they realized that people will say what they want, but they knew he "never harmed those kids".
Toward the end of the show, we get the initial beginnings that Walt is starting to doubt the conversion therapy he has been providing his whole life, but we never really get to him denouncing it or talk directly about it.
At the end, we finally get to see Daniel stumble back into the cabin after being missing in the woods. He describes seeing flames (from a wildfire nearby) and having a revelation from God that he can change and that he wants to pursue what Walt initially set out to do, make Daniel straight.
For me, this left the door way too open for interpretation that, yes, conversion therapy is bad, but what this guy did really wasn't. It misses the whole point and ideology behind why conversion therapy exists in the first place. Anti-LGBTQ sentiments that something is wrong with the individual are at the heart of all of it, and no amount of feel good cabin, "I just want to help" can cover that up.
Overall, the production of "A Great Wilderness" was captivating and fantastic. The cast did an amazing job and they should all be proud, as should the theatre. I left having mixed feelings, as you have now read, but I stand by my evaluation that it casts too much sympathy on a character that has spent his life making other's lives worse and more confusing.
************************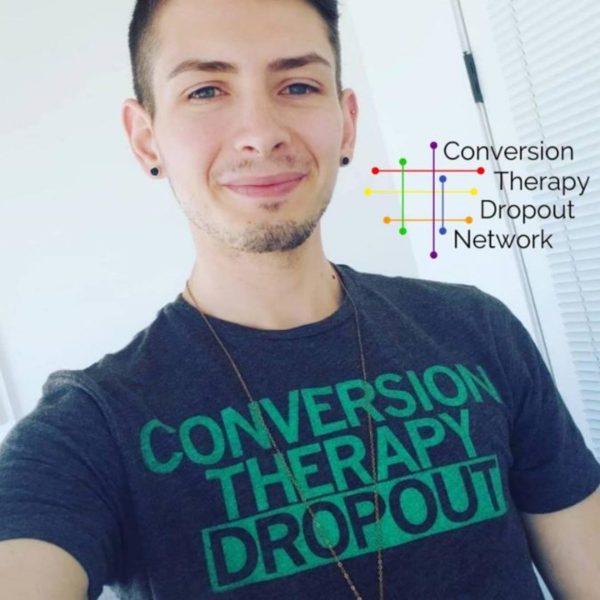 Curtis D. Galloway is the Founder & President of Conversion Therapy Dropout Network in Los Angeles, California. Curtis grew up in a small town in Southern Illinois. When he was 16 years old he was subjected to conversion therapy; an experience he was later able to use to ban conversion therapy in his home state.
Now living in L.A., Curtis has taken his activism to the next level and founded the Conversion Therapy Dropout Network to bring survivors of conversion therapy together in community and solidarity.