Federal charges alleging man disrupted a "Stop Asian Hate" rally with car
He was driving a black Honda four-door sedan and allegedly yelled, "Go back to China!" and other racial slurs at the demonstrators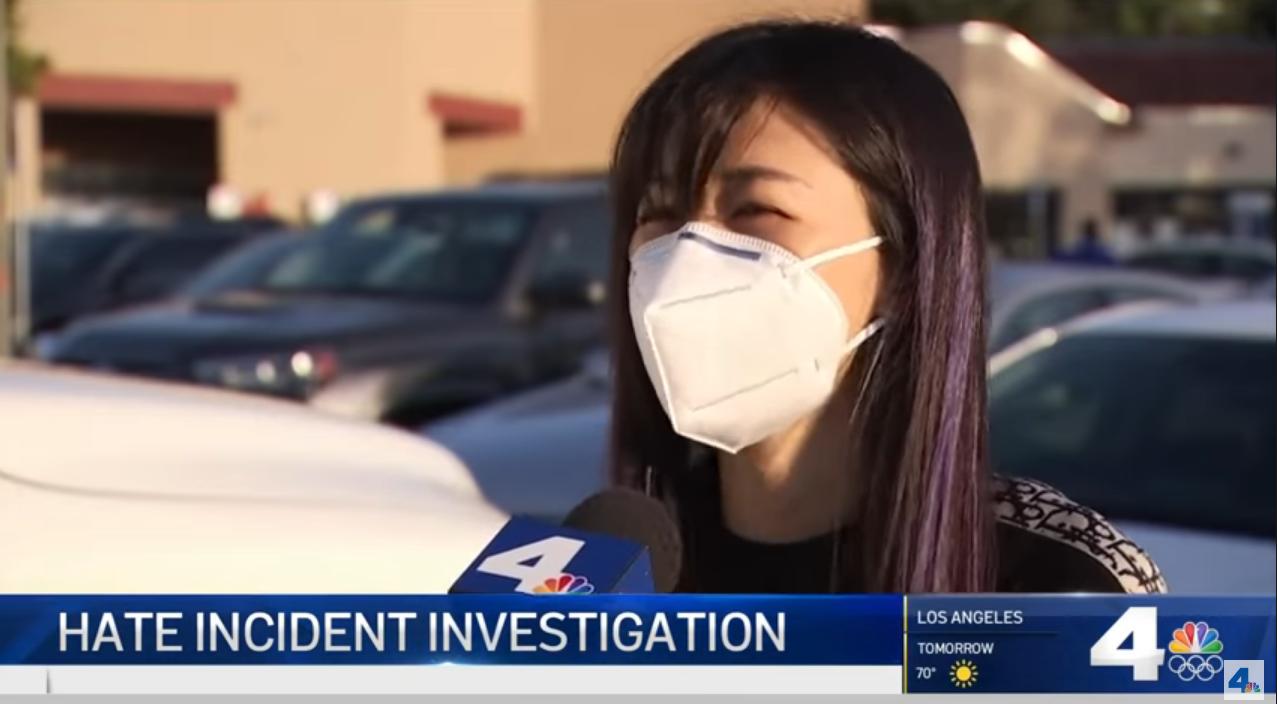 LOS ANGELES COUNTY – A Diamond Bar man was arrested today on federal charges alleging that he disrupted a "Stop Asian Hate" rally in March 2021 by deliberately running a red light, blocking the path of demonstrators lawfully using a crosswalk and yelling racial epithets at them.
Steve Lee Dominguez, 56, is charged in a federal grand jury indictment with two counts of bias-motivated interference with federal protected activities. According to the indictment that was unsealed today, a year ago on March 21, 2021, a "Stop Asian Hate" rally occurred in Diamond Bar. The rally was a protest against the increase in hate crimes and hate incidents against members of the Asian American Pacific Islander (AAPI) community both locally and nationally – including the murders of six Asian American women five days earlier in Atlanta.
A group of rally participants assembled at the intersection of Diamond Bar Boulevard and Grand Avenue, carrying American flags and large signs in support of their cause. The demonstrators had gathered peacefully and lawfully crossed the streets using the marked pedestrian crosswalk when they had the right of way.
During the rally, Dominguez was driving a black Honda four-door sedan and was stopped at a red light at the intersection. Dominguez allegedly yelled, "Go back to China!" and other racial slurs at the demonstrators. Dominguez then allegedly deliberately drove his car through the intersection's crosswalk at the red light, made an illegal U-turn and cut off the route of several rally participants lawfully crossing the street.
One of the victims was an Asian woman carrying a sign that read, "Stop Asian Hate." Another victim was a minor Black female rally participant who carried a sign that read, "End the Violence Against Asians." Another person who was cut off in the crosswalk was a 9-year-old child, and Dominguez's car narrowly missed coming into contact with her and other victims, according to the indictment. No injuries were reported.
Dominguez allegedly then pulled his car over some distance away from the intersection, got out of the car and continued to yell racial epithets and threats at the demonstrators. He then called the police, identified himself as "John Doe" and falsely reported to police that the rally participants were blocking the street and he had to run a red light "because they were about to trample my car," the indictment alleges. He also allegedly requested that police "get some control out" at the intersection.
If convicted of the two charges in the indictment, Dominguez would face a statutory maximum penalty of 20 years in federal prison.
The FBI investigated this matter. The Los Angeles County Sheriff's Department initially responded to the scene and assisted in this matter. Assistant United States Attorney Veronica Dragalin is prosecuting this case.
          Any member of the public who has information related to this incident or other hate crimes is encouraged to call the FBI's Los Angeles Field Office at (310) 477-6565 or report tips online at https://tips.fbi.gov.
Protesters Against Asian Hate Become Witnesses to Their Own Hate Incident | NBCLA March 2021:
Monterey Park grieves as investigators probe for a motive
As the community grieves the Langley Senior Center in Monterey Park has become a resource center for survivors and families of the victims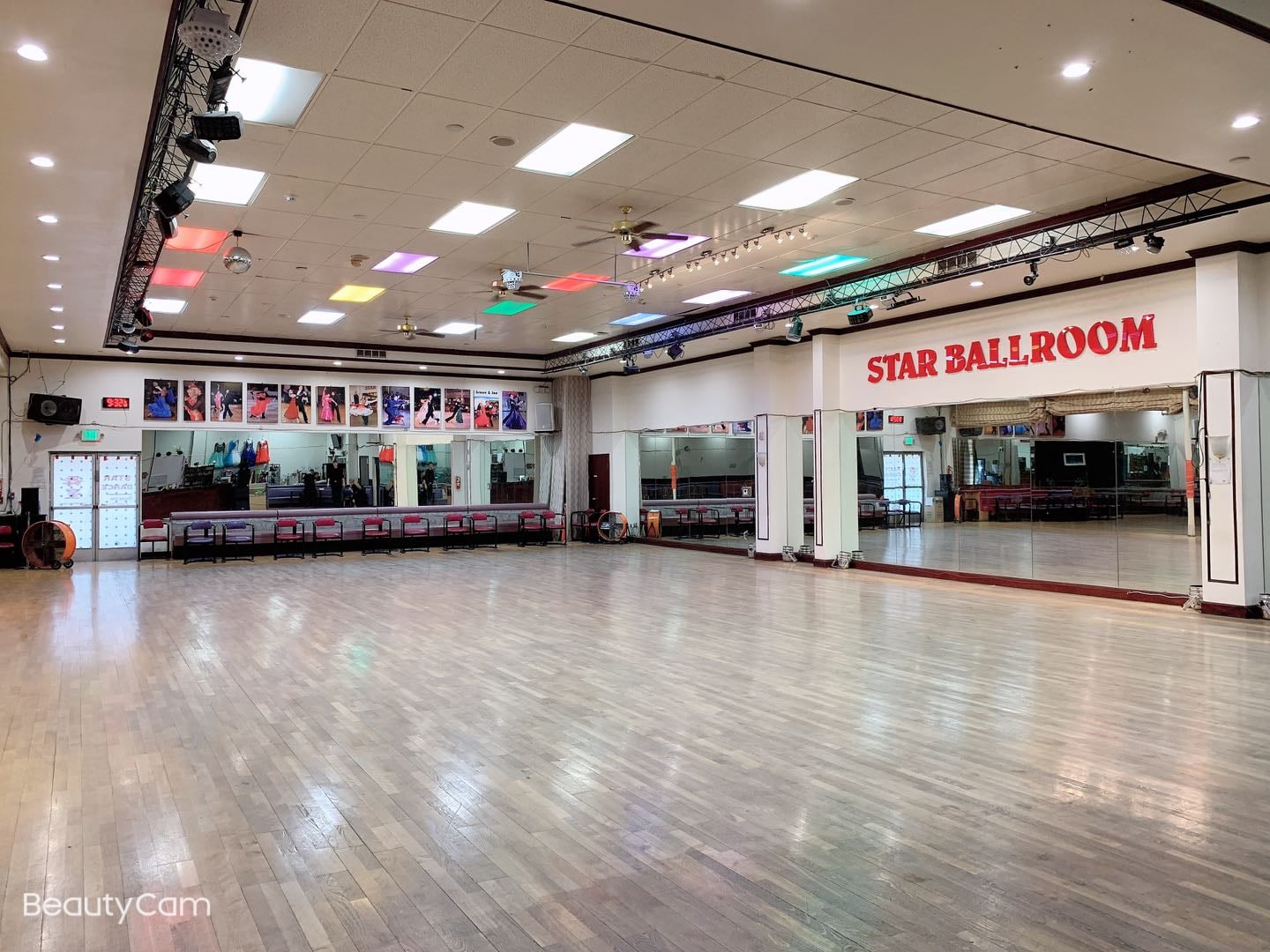 MONTEREY PARK, Calif. – As Monterey Park police and the Los Angeles County Sheriff's Department homicide investigators piece together the events of Saturday's massacre at the Star Ballroom on the eve of the Lunar New Year, the majority-Asian community is in deep grief.
UPDATE from the Los Angeles Times Monday:
The death toll in the Lunar New Year mass shooting in Monterey Park rose to 11 Monday, after one person who was injured in the massacre died at the hospital.
The first 10 victims were all in their 50s, 60s or 70s, according to the L.A. County coroner. Only two – My Nhan, 65, and Lilan Li, 63 – have been identified by name. No age or name was immediately given for the latest victim.
A spokesperson for the LA County Sheriff's Department told the Blade Monday that detectives are attempting to determine the motive that drove 72-year-old Huu Can Tran to kill 10 people and wound 10 others in the mass shooting at the Star Ballroom before traveling to the Lai Lai Ballroom in Alhambra. Tran was forcibly disarmed and fled in a White cargo van.
Tran was later found deceased from a self-inflicted gunshot would hours later after a stand-off with LASD and local police tactical units in Torrance.
Law enforcement sources said that the investigation is focused on Tran's prior interactions at two dance studios targeted and whether jealousy over a relationship was a possible motive stressing that the investigation is in its early stages. But detectives believe that Tran had frequented both clubs.
Speaking to reporters, Congresswoman Judy Chu who represents the area and is herself a former Mayor and City Councilmember of Monterey Park stated: "I still have questions in my mind, which is: What was the motive for this shooter? Did he have a mental illness? Was he a domestic violence abuser? How did he get these guns and was it through legal means or not?"
Brandon Tsay, 26, who helps run the Lai Lai dance hall with his family, spoke to ABC News' Robin Roberts in an interview Monday on "Good Morning America," telling her he heard the front door click close behind him.
He told Roberts that the gunman was "looking around the room" as if he was "looking for targets — people to harm."
"That's when I turned around and saw that there was an Asian man holding a gun. My first thought was I was going to die here, this is it."
"He started prepping the weapon and something came over me," Tsay said. "I realized I needed to get the weapon away from him. I needed to take this weapon, disarm him or else everybody would have died."
"When I got the courage, I lunged at him with both my hands, grabbed the weapon and we had a struggle," he added. "We struggled into the lobby, trying to get this gun away from each other. He was hitting me across the face, bashing the back of my head."
Tsay speaking with ABC News' Robin Roberts on "Good Morning America:"
As the community grieves the Langley Senior Center in Monterey Park has become a resource center for survivors and families of the victims. The American Red Cross, Los Angeles Mayor's Crisis Response Team and the Department of Mental Health are there to offer assistance. The center is located at 400 W Emerson Ave.
A GoFundMe has created a central page with all verified fundraising campaigns.