Federal judge issues mixed ruling in Kansas Trans case
Fort Riley Middle School, located on the sprawling home to the U.S. Army's First Division, has policies to protect LGBTQ+ students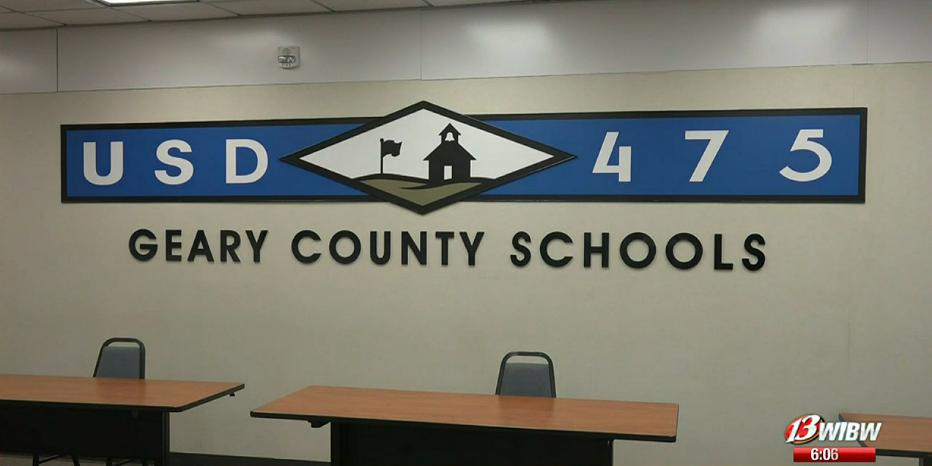 TOPEKA – In a ruling last week, a U. S. District Court allowed the Geary County Unified School District 475, (GCUSD 475) to continue its policy of requiring teachers and staff to respect trans students pronouns and additionally not out them to their parents.
However, Judge Holly Teeter sided with the teacher that brought the lawsuit prohibiting the GCUSD 475 from disciplining her for her refusal to follow policies based on her religious beliefs.
Fort Riley Middle School, located on the Ft. Riley post, the sprawling home to the U.S. Army's First Division, has a long standing set of policies to protect LGBTQ+ students.
A math teacher Pamela Ricard, sued Geary County Schools over LGBTQ anti-discrimination those policies claiming that those policies conflicted with her Christian beliefs. Ricard was represented by Alliance Defending Freedom, a conservative Christian legal advocacy group listed by the Southern Poverty Law Center as a hate group for its anti-LGBTQ+ lying and deceptive propaganda.
Teeter, was nominated by former President Donald Trump and on August 1, 2018, the U.S. Senate confirmed her as United States District Court Judge for the District of Kansas.
Topeka Capital-Journal journalist Jason Tidd reported , Teeter issued a preliminary injunction on Monday blocking the school from disciplining Ricard if she reveals preferred names and pronouns of her transgender students when communicating with their parents.
"The Court relies on Plaintiff's statements that she does not intend to communicate with a parent for the sole purpose of disclosing a student's preferred name and pronouns," Teeter wrote.
Ricard has two transgender students in her class, the judge wrote, neither of whom have authorized the district to disclose their preferred names and pronouns to their parents. While Ricard uses their preferred names in class and avoids pronouns, she has emailed parents using a student's legal name and biological pronouns, the Topeka Capital-Journal noted.
"Plaintiff believes that addressing students one way at school and a different way when speaking to their parents is dishonest," the opinion states. "Being dishonest violates her sincere religious beliefs."
According to the Topeka Capital-Journal, Teeter, ordered the injunction to remain in place until May 18 or until Ricard's contractual responsibilities to the district end, whichever comes last. Court records state that Ricard is not returning to work next year at Fort Riley Middle School, after teaching in the district since 2005.
Will Rapp, a statewide organizer for the Kansas chapter of GLSEN, told the Capital-Journal:
"Any effort to force teachers to out students to their guardians is a violation of young people's privacy and can place vulnerable young people in harm's way," Rapp said. "When transgender and nonbinary youth feel unsafe at school, they experience negative impacts not only to their health, but to their academic achievement and likelihood of graduating or moving to higher education opportunities.
"Attempts to forcibly out students also jeopardize educators' ability to foster trust and create the kind of safe school environment that allows young people to grow and learn without fear of harassment or discrimination."
Kansas House fails to override Gov.'s veto of anti-Trans youth sports bill
The bill- subject of significant debate over two sessions, had 81 votes in favor, falling short of 84 required 2/3 majority vote to override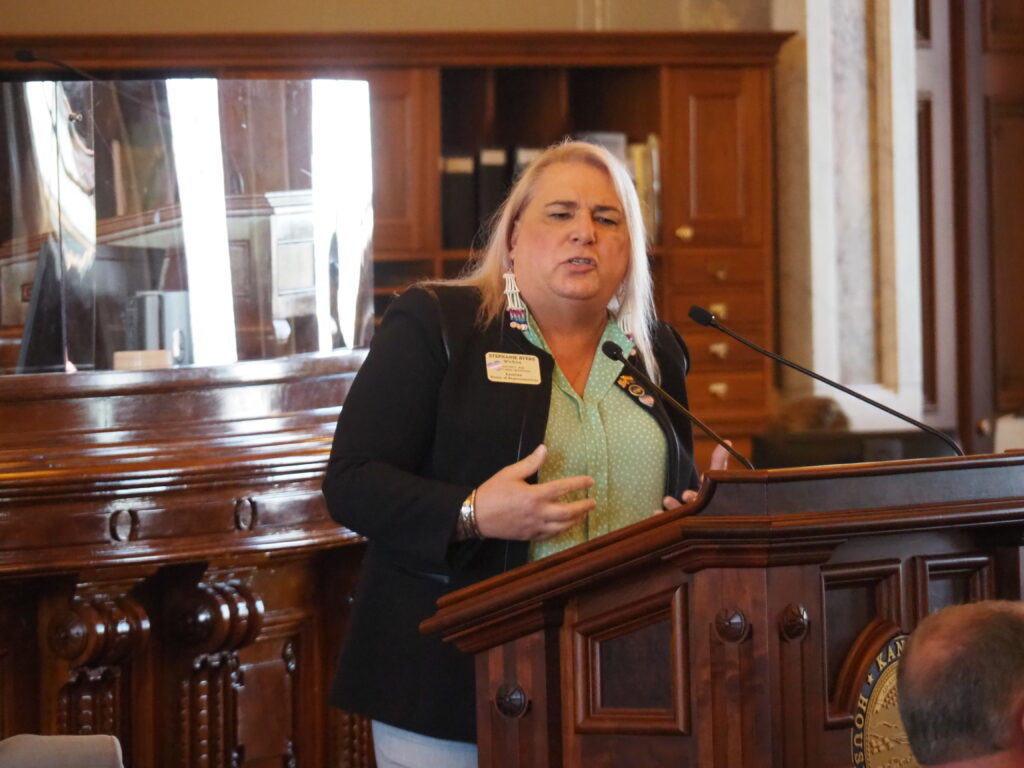 By Noah Taborda | TOPEKA — An effort to ban transgender athletes from women's sports failed Thursday after the House fell short on an attempt to override Gov. Laura Kelly's veto of the bill.
The bill, a subject of significant debate the past two sessions, garnered 81 votes in favor, falling short of the 84 required a two-thirds majority vote to overturn the veto. On Tuesday, the Senate voted 28-10 to override Kelly's veto of Senate Bill 160.
The House can reconsider the vote Thursday or the next day the body meets.
Republicans argue the bill is the best way to ensure fairness. They said transgender athletes in women's sports have an unfair advantage compared with those assigned the female gender at birth. Opponents of the measure, predominantly Democrats, say the bill is hateful and political.
But as legislators returned for veto session, the debate about transgender identities shifted to new extremes. Rep. Stephanie Byers, a Wichita Democrat and the first transgender Kansas legislator, said the override vote was a decision between accepting and rejecting transgender Kansans' identities.
"Wrestle with your consciences, decide how you want to vote with this. Decide how you want to commit to the fact that trans women are not really women, trans girls are not really girls, or you're going to say that trans girls are girls, trans women are women," Byers said. "This is not a lifestyle. This is my existence."
Rep. Barbara Wasinger, a Hays Republican, said identifying as transgender is a mental health issue.
"I feel greatly and deeply for these young people and all people that are confused," Wasinger said during Republican caucus before the debate.
Rep. Brandon Woodard, a Lenexa Democrat and one of four LGBTQ legislators, countered transgender children just want to be seen as human.
"If you disapprove of who I am or who a young trans person is, take that up with our creator," he said.
At the high school level, there is just one transgender girl participating in any school activity in Kansas, according to LGBTQ advocates.
House Speaker Ron Ryckman said earlier this week he did not have the votes to overturn the measure this week, but he reversed course Thursday, attempting to override the veto. Eighty-five Republican House members were present, and 84 votes were needed for an override.
During the first debate on the bill earlier this month, several legislators were absent or chose not to vote. The measure originally passed 74 to 39.
Earlier this week, an email sent by Rep Chery Helmer, a Mulvane Republican, to a transgender college graduate student sparked controversy over comments that she did not feel comfortable sharing a bathroom with Byers, who she described as a "huge transgender female." Helmer also spread false claims that many school-age girls have been sexually assaulted in bathrooms by transgender people.
Opponents of the bill have pointed to this email as an example of the underlying fear and hatred of LGBTQ Kansans driving this bill. Legislation in Kansas matches bills pushed by conservative lobbying groups across the country.
Rep. Owen Donohoe, a Shawnee Republican, said it was the duty of government to uphold the "rules of nature," which he said led him to consider things like same-sex marriage and transgender athletes to be inherently wrong.
Rep. Chuck Schmidt, a Wichita Democrat, said he did not understand what it was like to be transgender, and after listening to the debate, it was clear most legislators do not either. He said high rates of suicide and suicide ideation among transgender people and how this bill could exacerbate those were of greater concern to him than anything else.
"I speak as a coach for many years, and I know the value of activities, and I know how important it is to allow kids to be counted as a part of something bigger than themselves," Schmidt said.
"This is not just some boy deciding I can do better in girls' sports. This is someone who decides this is who I am, and this decision doesn't come easy."
********************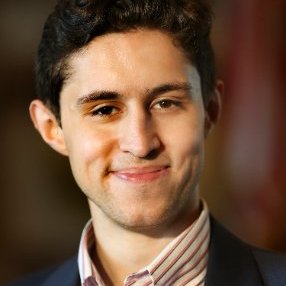 Noah Taborda started his journalism career in public radio at KBIA in Columbia, Missouri, covering local government and producing an episode of the podcast Show Me The State while earning his bachelor's degree in radio broadcasting at the University of Missouri School of Journalism. Noah then made a short move to Kansas City, Missouri, to work at KCUR as an intern on the talk show Central Standard and then in the newsroom, reporting on daily news and feature stories.
********************
The preceding article was previously published by the Kansas Reflector and is republished by permission.