Right-wing extremist provocateur threatens to 'hunt' LGBT supporters
He has a history of right-wing extremist short videos including a harassment campaign against an Arizona wig shop that serves cancer patients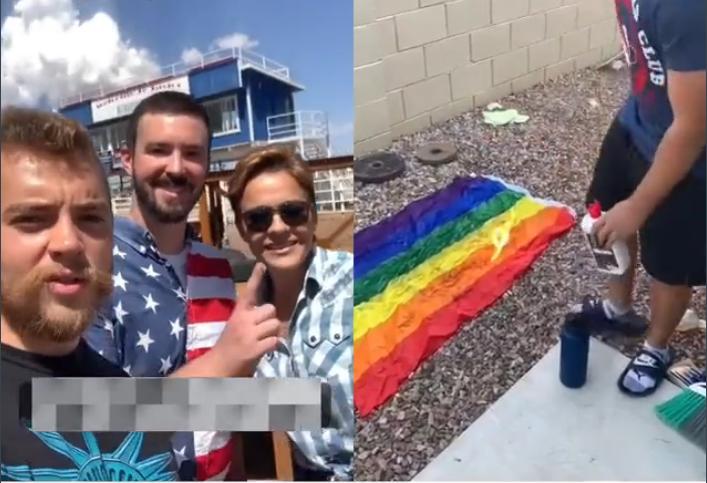 PHOENIX – A twenty-four year old right-wing extremist based in the metropolitan Phoenix, Arizona area, Ethan Schmidt, posted a short video of himself accompanied by Kyle Clifton who describes himself as "authoritarian Christian nationalist," driving in an undisclosed area announcing that he and Clifton will be "hunting 'LGBT supporters" and people in area Target retail stores.
The video captured by Twitter account Patriot Takes, which describes itself as a group of dedicated researchers monitoring and exposing right-wing extremism and other threats to democracy, first posted the video clip Saturday.
Ethan Schmidt, a right wing provocateur who has made videos with Kari Lake, Wendy Rogers, and Paul Gosar, warned Target he will "hunt LGBT supporters" in their stores and across Phoenix in June, stating they "are not safe" and they "can't hide." pic.twitter.com/O3ReHVN3qY

— PatriotTakes 🇺🇸 (@patriottakes) May 21, 2022
Schmidt has a history of making right-wing extremist short videos including a harassment campaign against an Arizona wig shop that serves cancer patients.
Sunny's Hair and Wigs, specialize in making wigs for women who have lost hair while getting treated for cancer and the store had implemented coronavirus pandemic protections including strict mask guidelines to ensure safety of their clients who are particularly vulnerable to infection.
Lisa Memberr, the owner of the shop had explained to local media outlets: "My customer base is very diverse," and she added, "Not only do I have Caucasians, I have Afro-Americans, I have Asians, I have Latin Americans."
Schmidt, who has ban banned by nearly all social media platforms including Twitter for spreading false and misleading COVID-19 pandemic information had been visiting numerous retail stores in the Phoenix area including Sunny's Hair and Wigs targeting those businesses that still require customers to wear mask. He invariably creates videos of his encounters which he uploads to right-wing social media and web sites that he hasn't been banned from.
In addition to his anti-mask campaign he has made videos with extremist conservative lawmakers including one with Arizona U.S. Republican Representative Paul Gosar telling antivaxxers "to stay the course."
Rep. Paul Gosar with Ethan Schmidt telling antivaxxers "to stay the course."

This is the new Republican Party. pic.twitter.com/Z0ogrq8nO4

— PatriotTakes 🇺🇸 (@patriottakes) May 21, 2022
He also filmed a short with Arizona State Senator Wendy Rogers who has established herself firmly as an anti-vax, anti-LGBTQ, right wing extremist.
Arizona State Senator Wendy Rogers made a video promoting Ethan Schmidt, who is now stating he will "hunt LGBT supporters" at Target and across Phoenix. pic.twitter.com/1CBmJGHYvN

— PatriotTakes 🇺🇸 (@patriottakes) May 21, 2022
Clifton is a leader of the America First Union, an openly white nationalist, antisemitic, "conservative youth" organization. He also promotes former President Donald Trump's big lie about the 2020 Presidential election being stolen by Democrats and President Joe Biden. Clifton also participated in the Arizona audit of the 2020 vote in Maricopa County, which state Sen. Rogers, had raised the visibility of her own political profile by insisting that Arizona's vote was stolen.
A semi-copy of the"American Populist Union" has been organizing under the name America First Union. The local chapter is led by the openly antisemitic Kyle Clifton of Peoria, AZ who describes himself as an "authoritarian Christian nationalist."https://t.co/OlyhxhK9kh

— AZ Right Wing Watch (@az_rww) October 8, 2021
Kyle Clifton is also obsessed with The Anti-Defamation League (see image above). He recently thought he went and filmed a rant in front of the Phoenix ADL headquarters, not realizing it has been long abandoned. pic.twitter.com/BjOxsme8fQ

— AZ Right Wing Watch (@az_rww) October 8, 2021
Last Fall Schmidt posed with Trump endorsed Republican candidate for Arizona Governor Kari Lake as he burned a LGBTQ+ Pride flag.
Kari Lake posed for an "Antimaskers Club" video with bigot Ethan Schmidt who burns rainbow flags.

This is who Trump endorsed. pic.twitter.com/mnTFqdjaAZ

— Resist Programming 🛰 (@RzstProgramming) September 28, 2021
Matt Walsh anti-trans rally: death threats, Proud Boys & extremists
Walsh's rally attracted extremists, some of whom explicitly called for violence against medical professionals


By Mia Gingerich | WASHINGTON – Last Friday, the Daily Wire's Matt Walsh held a rally in Tennessee against gender-affirming care, a follow-up to his targeted misinformation campaign against Vanderbilt Children's Hospital.
Footage from the rally, which included speeches from Walsh, Sen. Marsha Blackburn (R-TN), and other media figures and local politicians, shows that it attracted a cadre of extremists, including members of the violent Proud Boys extremist group and multiple protesters brandishing signs explicitly calling for violence against medical professionals. Following the rally,
Walsh called the protesters "normal decent Americans" while Blackburn said she was "proud" to have participated. 
Walsh, an opportunist who has committed himself to an anti-trans crusade, recently claimed to be "building a nationwide organized movement" to target hospitals and medical providers with harassment after helping to drive harassment against Boston Children's Hospital. After the facility reported threats against doctors and staff, Walsh continued to target the facility, which later received more than one bomb threat. In September, Walsh targeted Vanderbilt Children's Hospital with similar false claims and mischaracterizations of procedures offered to minors, falsely claiming the hospital would "castrate, sterilize, and mutilate minors as well as adults."
The efficacy of gender-affirming medical care for trans youth, and the serious psychological risks of denying that care, have been shown by numerous studies, and such care is supported by every major medical organization in America.
Vanderbilt Children's Hospital responded to Walsh by saying it did not provide gender-affirming genital surgeries for trans youth but would temporarily cease other gender-affirming surgeries for minors, despite such surgeries having very low rates of regret. Following the success of his targeting of Vanderbilt, Walsh announced the rally at the Tennessee state capitol on October 21, which was billed as "The Rally to End Child Mutilation."
Walsh's rally attracted extremists, some of whom explicitly called for violence against medical professionals
Leading up to the rally, Walsh, who has a history of promoting or defending political violence, continually targeting healthcare providers and the LGBTQ community, comparing doctors who provide gender-affirming care to Nazis, calling for police to "[break] down the doors" of establishments hosting drag events, and tweeting he was "not just reporting" on the trans health clinic at Vanderbilt Children's Hospital but was "going to put a stop to it."
Footage of the rally streamed by Walsh and local news outlets on YouTube showed multiple attendees at Walsh's rally directly calling for violence against doctors, with one attendee's sign reading "Doctors who mutilate children should be killed."
The sign was visible at the front of the crowd for the duration of the rally, including during speeches by Walsh and Blackburn. The man holding the sign, who can be seen cheering for Matt Walsh during a speech by Tea Party activist Matt Meckler, was also recorded by local media confronting counter-protesters before the rally yelling, "No mutilators, mutilators go home."
Footage from a local newscast of the event also captured an attendee positioned further back in the crowd holding a sign that said, "mutilate the mutilators."
Following the bomb threat made against Boston Children's Hospital, Walsh claimed that "no critic of gender ideology gains anything or has any incentive to make a threat."
Footage from the rally also shows a number of members of the violent extremist group the Proud Boys, one of whom can be seen flashing a white nationalist hand signal as he passed counter protesters.
From CBS Channel 5's livestream of Matt Walsh's October 21, 2022, rally in Tennessee, streamed on YouTube
The rally also attracted fringe Christian fundamentalists who held oversized signs declaring, "homo sex is sin," and that "hellfire awaits" gay people and "baby killers." Another protester near the front can be seen holding a sign declaring, "We are at war," with the other side reading, "No justice, no peace, free the J6'ers," referring to those arrested for participating in the January 6 insurrection.
Walsh and other speakers at the rally used incendiary language directing anger at medical professionals
In addition to Walsh, speakers at the rally included GOP state politicians from Tennessee, who earlier this year passed multiple anti-trans bills (helping to perpetuate mental health crisis among trans youth in the state), and Blackburn, who used the confirmation hearing for Supreme Court Justice Ketanji Brown Jackson to push anti-trans talking points. Other speakers included Tulsi Gabbard, Dr. Colin Wright, and Chloe Cole.
During the rally, Walsh engaged the crowd with incendiary language, asking the audience, "As Tennesseans, do we believe in castrating children? Do we believe in that? Do we believe in drugging and mutilating kids?" Walsh added, "They believe in it." He continued, saying, "I'm not going to leave it to my kids to fight this fight. We don't leave it to our kids. We stand up and we fight. It isn't our kids' battle," before going on to characterize his "fight" as "a battle of good versus evil."
In her speech, Blackburn directed the attention of the extremists in the crowd to Vanderbilt, saying Walsh and the Daily Wire did an "amazing job" targeting Vanderbilt, referencing "what was taking place just down the street right here in Nashville." Later in her speech, Blackburn said she was going to "carry this movement to take care of our children, to end this child mutilation." As she neared the end of her speech, Blackburn said, "Look, you all are happy warrior freedom fighters, and you are not going to let the left get their way with our children."
Vanderbilt's proximity to the crowd's location was also referenced by State Rep. William Lamberth (R-TN), who said during his speech, "If not for Matt and his team, a certain university medical center just down the road would still be performing child mutilation surgeries."
Walsh and other speakers reacted to the rally by targeting counter protesters and lauding the anti-trans protesters
Immediately following the rally, Walsh, who last year called Kyle Rittenhouse a "victim" after Rittenhouse shot dead multiple people at a Black Lives Matter protest, tweeted a photo of the crowd where the sign calling for violence against doctors is visible, with Walsh simply captioning it, "We are winning."
Blackburn tweeted after the rally that she was "proud to defend Tennessee kids from these dangerous procedures today." Tulsi Gabbard wrote in her newly-launched Substack newsletter that there were "a handful of very noisy protesters who were there to support continued child mutilation" at the rally, but made no mention of those calling to murder doctors.
During his podcast on Monday, Walsh targeted the counter protesters at the event, calling them "satanic leftist zombies" and "emotionally disturbed freaks and losers," and claimed some of them were "of the paid variety." Walsh contrasted them with his supporters.
In the end I have to be grateful that the disgusting hellspawns did show up because it provided exactly the kind of contrast that I want people to see. On one hand, you have normal decent Americans of all ages and demographics speaking out against one of the great atrocities of our time, and on the other hand you have a bunch of screeching goblins who have no argument to present, no point to make, and are only interested in silencing the other side by whatever means necessary. So it's just up to each member of the public to decide whose side they want to be on. You see that footage, you decide, who do you want to line up with?"
**********************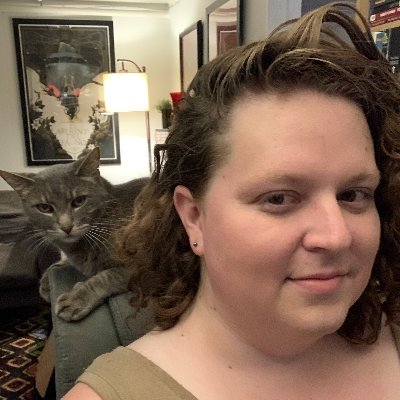 Mia Gingerich is a researcher at Media Matters. She has a bachelor's degree in politics and government from Northern Arizona University and has previously worked in rural organizing and local media.
********************
The preceding article was previously published by Media Matters for America and is republished by permission.