California ex-trans teen is national right-wing media's darling
Cole has become the poster child for far-right politicians and religious conservatives working to ban these lifesaving medical treatments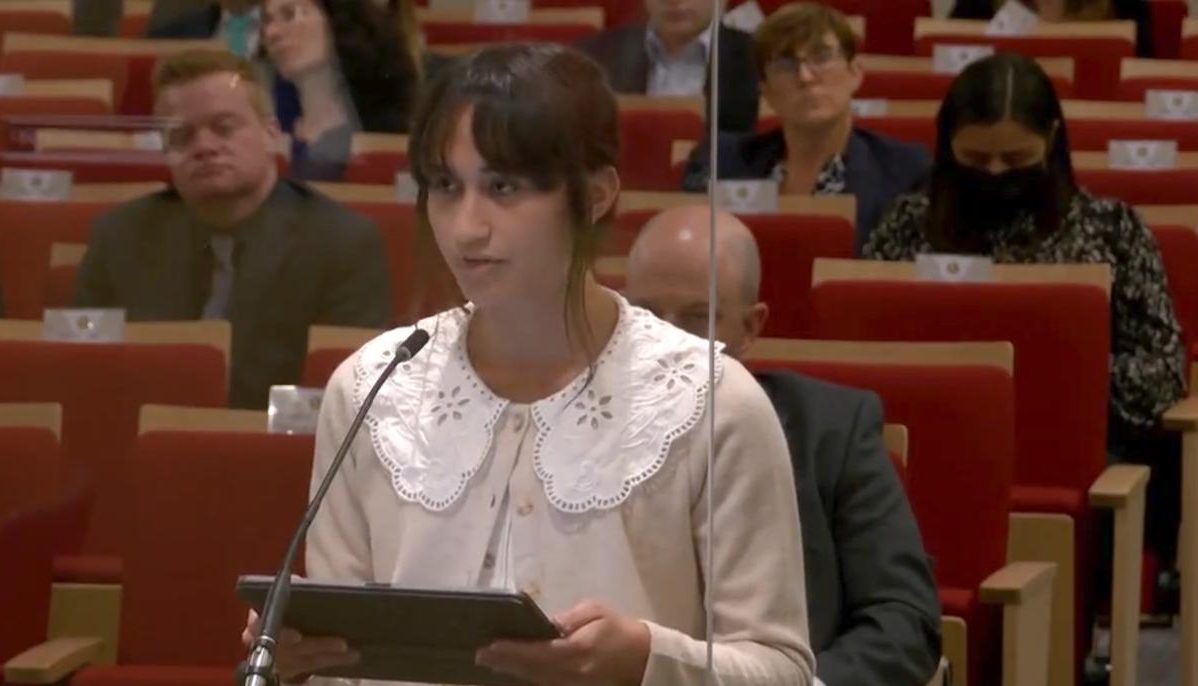 LOS ANGELES – Lawmakers in Sacramento as well as Florida, Ohio and Louisiana have heard the heartbreaking testimony of a Central Valley, California teenager who says she regrets beginning a gender transition at age 12. And that regret has been seized upon by anti-trans forces all around the world, eager to retell and retweet her harrowing story.
Her name is Chloe Cole. After weeks of exchanging tweets with this reporter, she agreed to an interview, via email.
From trans teen to anti-trans activist
"I just want my tits back, Dawn," Cole tweeted. "But that ain't happening."
I just want my tits back Dawn… but that ain't happening. If wanting to end child castration is drinking the lemonade, then I'll set up a stand. This is what it looks like when Dawn Ennis tries to "help me" https://t.co/IOJkkcxCmE pic.twitter.com/4I54b4gB2f

— Chloe Cole ⭐️ (@ChoooCole) September 4, 2022
Cole says she sought and was prescribed puberty blockers at age 13. That was in February 2018. She kept getting those Lupron injections for about a year, she says. Then, a month later, she says she started testosterone injections, for about two years, followed by top surgery at age 15.
About a year post-op, Cole says she realized for the first-time that she may want to breast-feed someday, which was obviously impossible following her double mastectomy.
At 17, Cole says she stopped using the first name "Leo," detransitioned, and resumed life as a girl. 
Starting in May, Cole has been traveling the country to testify against medical transition. She's been on Fox News, too, denouncing gender-affirming care, because for her, she says it was a mistake.
"I don't feel like I understood all the ramifications that came with any of the medical decisions I was making," Cole has said, over and over, in her testimony, claiming she wasn't prepared for the difficult recovery or her inability to nurse a child. "I will never be able to do that as a mother."
Now 18, Cole has become the poster child for far-right politicians and religious conservatives working to ban these lifesaving medical treatments and to prosecute the doctors and parents who support their children's transitions, for child abuse. She calls herself a "former trans kid."
"The gender dysphoria gets better every day through accepting the biological reality that while being a man may have its advantages, appropriating the stereotypes of men will never allow me to become one," said Cole in an email Saturday. The Los Angeles Blade asked her if that means she does not consider trans men to be men. "Trans men are not biological males, so definitionally, they are not men. They still have XX chromosomes, they use hormones and surgery to approximate the experience. This does not mean that we shouldn't treat these individuals with respect, but it does mean that there is a difference that we need to recognize as a society."
Despite Cole's choice of words, matching that of many anti-trans activists, federal judges, the ACLU and now the Associated Press have made it clear that the transphobic terms, "biological male," "biological female" and "biological sex" are nonsense words, coined during the North Carolina bathroom bill days specifically to oppress trans people.
Chloe Cole and MTG
Republican Congresswoman and anti-trans activist Rep. Marjorie Taylor Greene (R-GA) retweeted one of Cole's most popular social media posts Thursday, showing a trans boy before and after transition and top surgery. The boy's name, age and plastic surgeon were not disclosed; Cole told The Blade the photo belonged to a surgeon who she said used it to advertise. Greene tweeted: "This child is not old enough to vote, buy cigarettes, or watch an R rated movie, but they let her choose to have them cut her breast off."
Greene did so in support of her latest attempt to have even one bill she's sponsored passed by the House of Representatives. Greene's H.R. 8731, dubbed the "Protect Children's Innocence Act," would make it a felony to perform any gender-affirming care on a minor, gives minors an avenue to sue such providers, and prohibits the use of federal funds for gender-affirming care or for health insurance covering such care. And just for good measure, if someone undocumented is caught providing that care, they'd be deported.
"While I don't agree with everything any politician says or does," Cole told the Blade in an email, "I find her bill that protects children from the harm that I endured is a cause I can get behind." Cole added that she would delete the post showing the post-op trans boy if their family requests it.
Greene's brand of anti-trans animus is the kind of thing that prompted State Sen. Scott Wiener (D-San Francisco) to introduce Senate Bill 107. As the Blade has reported, state senators sent Gov. Newsom that bill on Sept. 1, to make California a sanctuary state for children seeking gender-affirming healthcare. Before the vote, Cole was front and center to once again tell her story.
"I didn't even know detransitioners existed until I was one," Cole told state senators. "The worst part about my transition would be the long-term health effects that I didn't knowingly consent to at the time. I developed urinary tract issues during my transition that seem to have gotten worse since my detransition. I have been getting blood clots in my urine and have an inability to fully empty my bladder. Because my reproductive system was still developing while I was on testosterone, the overall function of it is completely unknown. I have irreversible changes, and I may face complications for the rest of my life. I was failed by modern medicine."
Cole has stuck to that script since May, with minor adjustments. The Blade asked her if she has someone else writing or helping her write her testimony.
"My own comments on my lived experience are more valuable than anything a PR rep could ever come up with," said Cole. "The insinuation that a young woman can't write a coherent testimony is extremely misogynistic."
When informed her response was not a denial, Cole replied in a follow-up email: "My public comments are all my words, the insinuation apparent in that line of questioning (that I need someone to write for me or that I'm some sort of puppet) is ridiculously misogynistic."
When she sat down with Florida's anti-trans Surgeon General Dr. Joseph Ladapo in July, her story changed dramatically. She speculated that her four years on testosterone might endanger her ability to become a mother and medical transition might also put her at risk for cancer.
"I don't know if I'll be able to fully carry a child, and I might be at increased risk for certain cancers, mainly cervical cancer," Cole said in a video tweeted by Ladapo.
Florida doesn't support the medicalization of minors with GD because the benefits are unproven, and the risks are extraordinarily high.

Chloe was treated with puberty blockers and testosterone at the age of 13. @ChoooCole was courageous enough to share her story with us. pic.twitter.com/vL8SF5BH0o

— Joseph A. Ladapo, MD, PhD (@FLSurgeonGen) July 10, 2022
She may be right: Two doctors at the Cumming School of Medicine at the University of Calgary who studied trans men attempting to get pregnant last year determined that testosterone "can cause abnormal urogenital development in a female fetus," which is why trans men are advised to stop injecting T prior to trying to conceive a child. But other researchers say they have insufficient data to determine the cervical cancer risk for people who transitioned from female to male.
Where are her parents?
If you're reading this and wondering, where are Cole's parents in all this? She says they're staying out of the media spotlight on purpose. The Blade sought an interview with Cole's parents, but she declined to make them available, citing fear of reprisal from advocates for transgender youth and their allies.
"My parents don't want the spotlight due to the hostility and danger induced by many trans rights activists on the internet," she told the Blade. "For an example: I received a threat from an unidentified nonbinary individual [Friday] via Twitter threatening to scrape out my eyes with bowls."
Cole's horrible encounter is certainly something trans people and their allies can understand, given the growing level of hate and violence visited upon them in increasing numbers each year. When the Blade asked her, "Why would your parents want to avoid the spotlight yet leave you unprotected?" and subsequently asked about her relationship with her mother and father, Cole declined to respond.
They would have had to consent to every step of her medical transition, including when she was 15 and underwent top surgery.
When asked if she blamed her parents, or holds them responsible for consenting to her treatments and surgery, she answered: No.
"My parents received intense social pressure and pressure from medical professionals," she wrote. "They were told the classic among child transition stories, 'Would you like a dead daughter or a live son?' I don't blame them for this, they were misinformed, like many parents put in this situation. None of us were aware of the word 'detransition' until it happened to me."
Cole's LibsOfTikTok Connection
Another fan of Cole's is the infamous LibsOfTikTok, aka Chaya Raichik, who wrote in a rant on her Substack that gender-affirming care is "mutilating the body." Cole follows Raichik and she follows Cole, who tweeted last week that she hoped Raichik won't "back down from exposing what happens at these 'gender clinics.'" She called it "one of the most important issues of my generation."
Last month, Raichik published and tweeted recordings and screenshots that she claimed proved surgeons were performing hysterectomies, double mastectomies and orchiectomies on children at The Center for Gender Surgery at Boston Children's Hospital and Children's National Hospital in Washington, D.C.
Both hospitals were subsequently targeted with a series of bomb threats, as recently as Friday. Children's hospitals in other cities have also been targeted as a result of Raichik's campaign, which has resulted in temporary bans on some of her social media platforms.
But it's a campaign based on lies; The factchecking team at Politifact determined Raichik's viral claim was false. While there have been exceptions for some 15, 16 and 17-year-olds, most surgeons won't operate on anyone younger than 18.
The Blade asked Cole for her opinion on LibsOfTikTok, Kiwifarms, and the threats against hospitals providing gender-affirming care and their targeting of libraries hosting drag queen story hours. "I condemn any/all violence," she said. "Reporting on Children's Hospitals hurting children is not violence."
Does Cole consider Raichik a journalist, since she used the word "reporting?"
"Chaya is a Twitter user that posts about many things," she wrote. "One of the things she decides to post about is the atrocities that are committed in pediatric gender clinics. She just happens to do it better than most of the mainstream media. As far as incitement of violence? The only reliable metric for that would be SCOTUS precedent and based on precedent like Brandenberg v. Ohio, calling this an incitement of violence would get you laughed out of court."
In citing Brandenberg, Cole is referencing a landmark ruling by the U.S. Supreme Court in 1969 that decided a state law violated the First Amendment right to free speech of a leader in the Ku Klux Klan.
Cole went on to say, "I condemn violence completely, I've condemned the violence against children's hospitals numerous times via Twitter and I've condemned the violence that Boston Children's Hospital perpetuates against gender confused kids like the administration of puberty blockers with common, awful side effects, the removal of healthy breast tissue, and castration."
As the Blade has reported, both Boston Children's and Children's National Hospital in Washington, D.C. have issued statements denying what Cole and Raichik are claiming, and explaining that the surgeries are only performed with consent and as part of a long-term gender transition evaluation that includes mental health professionals.
The Blade reached out to Raichik Saturday evening for comment, but did not receive a response as of press time. As for Kiwifarms, which as the Blade reported last week, is no longer hosted by Cloudflare after repeatedly encouraging followers to target trans women and even Rep. Greene with doxxing and swatting, Cole said: I know very little about Kiwifarms but if they're doing stuff like that, they should stop."
As for the protests against libraries that host drag queen story hours, Cole again said: "I condemn any/all violence," But in her next sentence she echoed what LIbsofTikTok, The Proud Boys, Gov. Ron DeSantis and other anti-drag activists have said: "The hyper-sexualization innate in most drag performances is not age appropriate for children."
Does she oppose drag kings, too? "I've never really seen much on drag kings," she said. "However, I would suggest keeping children away from themes and events that originate in bars and nightclubs."
Unanswered questions
Since her emergence on the public scene in April, trans adults have been digging into Cole's claims. Some note the fact that surgery takes years of planning and preparation and is not done on a whim or under pressure. There is rampant speculation that her travel has been paid for by anti-LGBTQ activists; Cole denied that on Twitter, noting, "The only people who have bought and sold me—and my body—are the 'gender specialists' and surgeons that sold my family and I a lie." The Blade asked her to elaborate on this question as part of our email exchange. "My trips are self-funded with help from crowdfunding via Twitter tips," she said.
Some wonder about the total silence from and invisibility of her parents, while others question whether she is being coached, based on how she appears eloquent when reading her prepared testimony, but speaks haltingly and struggles to answer direct questions.
Another example can be seen following her May testimony before Ohio lawmakers: Cole alternates between being unable to answer questions coherently, then responding with apparently rehearsed answers posed by Republican lawmakers.
Still others have doubted her account because of medical inconsistencies in her treatment and subsequent health conditions. Endocrinologists generally do not prescribe puberty blockers and testosterone simultaneously; typically, someone would get puberty blockers prior to experiencing puberty, and testosterone would be prescribed thereafter. Cole tweeted that her doctor did not follow the World Professional Association for Transgender Health's Standards of Care.
Another question is whether the tweets sent from @choocole are even composed by Chloe Cole herself. The Twitter account she was using as recently as July, @puddingpandan, appears to be no longer active.
It's pretty clear that C**loe Cole is not the person tweeting from her account. Won't share the offensive posts as of late but they read more like an adult or adults with an agenda & not of something a 17 y/o would be talking about.

— Kensi Michelle (@CiriAntares) July 23, 2022
Cole said that's not the case. "I just changed my Twitter handle from @puddingpandan to @ChooCole because I thought it was irrelevant to my message," she wrote. "I've used the same Twitter account from the start."
She repurposed a familiar line when asked who composes her tweets: "The insinuation that a young woman can't write a coherent tweet is extremely misogynistic."
Post-transition regret is incredibly rare
"Regardless of what anyone's perception of a double mastectomy is… Cosmetic surgery that rids a young female of her unique ability to feed her future children is not something a child is old enough to fully grasp the importance of," Cole said. "It's an unethical practice that must be stopped."
There's no denying Cole is suffering as a result of what she describes as her realization, two years ago, that she'd never breastfeed. But the facts, whatever they are in Cole's case, aren't as important as the reality, which is that hers is still just one case, heartbreaking as it may be; Cole is an outlier compared to the vast majority of positive outcomes, as cited by journalist Zack Ford.
Last year, Ford reported fewer than 5% of people who undergo a gender transition experience regret it later, and as NBC News has reported, detransitions occurred in 0.4% of respondents who said they realized, like Cole, that transition was not right for them. Of course, gender transition cannot fix underlying mental health or personality issues.
Cole maintains expecting a child to understand the real life consequences of gender surgeries is unconscionable.
"Justifying the idea that a minor can consent to something like this is akin to the idea that a minor can consent to sex, tobacco or alcohol consumption, or any legally binding documents," she wrote. "It is not okay no matter what lens you view it through. In California, my home state, a minor can't even enter a tanning booth. It's unethical to perform these surgeries on minors."
But that's why parents are made responsible for signing consent decrees. She had this to say in response:
"Parents should not be able to consent for a minor in this situation, especially when they face extreme external pressures to consent," said Cole. "Signing away the ability to have kids, feed kids, achieve orgasm when they are old enough to get into a sexual relationship, etc., is an extremely personal decision that needs to be made at the age of majority/fully developed mental faculties."
Whatever their reasons, no matter their number, Cole and other detransitioners do deserve support, understanding and counseling, even as some become political pawns for anti-trans forces. For example, Cole frequently tweets at and is retweeted by staffers in Florida Gov. Ron DeSantis' office. She tags Democratic opponents of their Republican boss and denounces Medicaid coverage for gender-affirming care, which the DeSantis administration has banned. Which is interesting, since her Kaiser medical coverage reportedly paid for her own medical transition, including her surgery.
But in being politically active and denouncing gender-affirming care, detransitioners and their supporters can cause deliberate harm to trans and nonbinary youth, something that may be rooted in the suffering they have experienced or are experiencing.
In mid-July, Cole started a GoFundMe called Imperfectly Me, aimed at providing a platform for detransitioners. As of press time, it is far short of its $15,000 goal, with a total of $5.00 donated by one anonymous person.
Cole requested The Blade not provide a link to this fund while she works to complete her website with the same name and same goal of supporting detransitioners.
Race to the Midterms: Victory Fund touts 450+ candidates
"The Victory Fund's nonpartisan – So we don't talk about 'holding the House' so much as 'keeping the forces who want to harm us at bay'"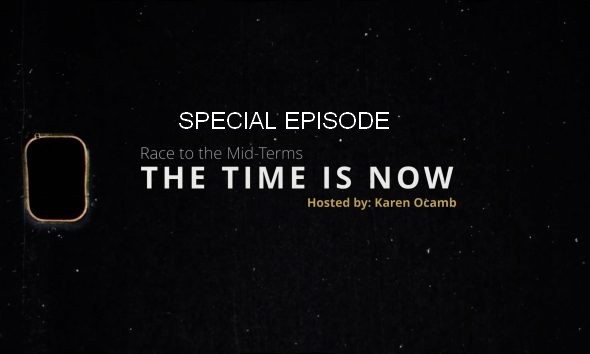 By Karen Ocamb | WEST HOLLYWOOD – With just six weeks until the Nov. 8 midterm elections, Democrats are furiously working to stop MAGA Republicans from hanging democracy with the noose they propped up for then-Vice President Mike Pence on January 6.
The possibility of GOP Minority Leader Kevin McCarthy winning the five seats necessary to take back the House and gavel from Speaker Nancy Pelosi and Republican Senate Minority Leader Mitch McConnell having power to shape the judiciary with prompting from The Federalist Society — LGBTQ people, people of color and women could be in for decades of rule by straight white supremacist Trump cultists.
The overturning of Roe v Wade, taking away the right to bodily autonomy, is just the beginning of the unraveling of individual privacy protections, the dismantling of equal justice under law and the murder of democracy by MAGA ideologues with the power to invalidate votes.
But all is not lost just yet. Power is still in the hands of voters who prize real patriotism over fantasies about Trump's Big Lie. And a lot of those patriots are LGBTQ candidates running for elected office across the nation.
In this special episode of Race to the Midterms, we talk with former Houston Mayor Annise Parker, now President and CEO of the LGBTQ Victory Fund and the Victory Institute. The Victory Fund has now endorsed and promoted more than 450 out candidates seeking congressional seats and down-ballot state and local seats. Victory is also on the ground campaigning and getting out the vote in states such Texas, Florida, North Carolina, Minnesota, Kentucky, New York, Rhode Island, Pennsylvania, Vermont, and Connecticut.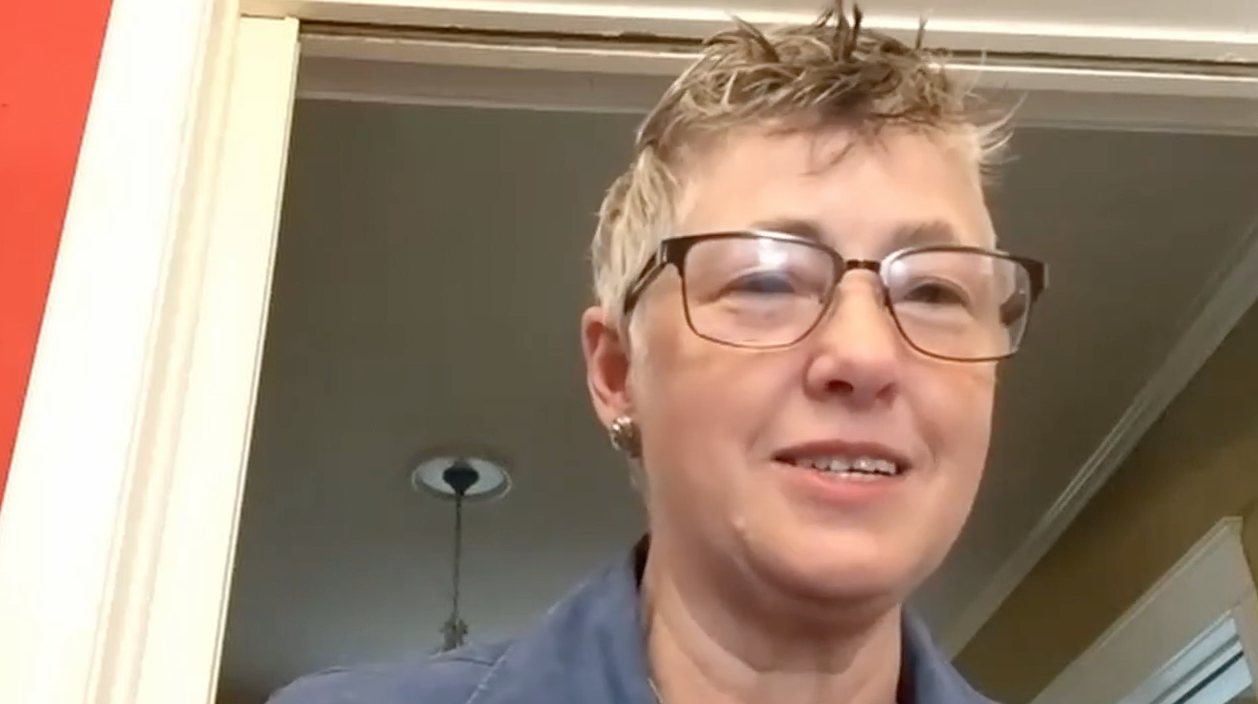 The Victory Fund, founded in 1991, endorsed two people that year Sherry Harris for Seattle City Council candidate in Seattle and Los Angeles-based attorney Bob Burke, who was running for the California State Assembly. "This year we have more than 450 candidates so you can see the tremendous growth," Parker says.
Victory was able to identify more than 1100 out LGBT candidates but they also have a strict viability standard. "We are trying to push the envelope. And amazingly, our candidates are 30% more diverse than the general candidate pool. If you go to VictoryInstitute.org, you can look at our some of our research" showing demographics of all of the candidates in United States and then the LGBT candidates.
Victory's Spotlight candidates, in particular, illustrate the essential intersectionality of LGBTQ candidates. "We are part of every community and we understand that," says Parker. "But what is also happening is that more and more candidates of color from across the political spectrum are bringing their full selves to their races. I'm not going to say that it's helpful to be openly LGBT. But I'm going to be really clear — it's not a negative.
"Our candidates win at the same rate that any other candidates win," Parker continues. "When you control for your experience and the demographics of the district and the quality of the campaign, which is a really good sign. , and the fact that more and more people are acknowledging their gender identity or their sexual orientation — for us, having been in this game for so many decades with a singular purpose, whether someone is successful, I mean, we do want to see candidates win, but whether they ultimately are successful at the ballot box — when they run as their authentic selves, they're true to themselves, they're comfortable in their own skin, it has a transformative effect. And we're excited about the possibilities this year."
While Victory has endorsed numerous congressional candidates, our strength as an organization is really down ballot from there. No other national organization does down ballot races," Parker says. State house races are really, really important because "the really stupid stuff starts in the state house and the really bad anti-LGBTQ stuff starts in the state houses and it can metastasize. In fact, there are organizations that stamp out some of these really ugly bills like cookie cutter, stamping them out and sharing them with right wing legislators, cross country so we really work hard at that level."
And there have been victories, including helping three Black LGBT leaders win their primaries. "They will be the first Black members of the Texas legislature," says the woman who became the first out lesbian mayor of a major city, identifying former Houston City Council member Jolanda Jones in Houston, longtime HIV and Dallas community activist Venton Jones, and in Beaumont, Christian Manuel Hayes.
Parker also notes that the Victory Fund is a nonpartisan organization and we do support Democrats — and Republicans. So we don't talk about 'holding the House' so much as 'keeping the forces who want to harm us at bay.' Parker mentions Sharice Davids as "not only a great example of an amazing member of Congress, but as an intersectional person — as an Indigenous woman, a Native American woman. This is her third run. She was elected twice, but redistricting was not good to her district — it was just eviscerated in Kansas. This is a tough state. So, I'm a little worried about Sharice."
Redistricting and voter registration is also working against the congressional reelection campaigns of Angie Craig in Minnesota and Chris Pappas in New Hampshire. There are new candidates, too, such as Will Rollins running in Palm Springs against anti-gay Ken Calvert, "who is no friend of the community, voted to against the repeal of Don't Ask, Don't Tell, voted for the Defense of Marriage Act. They're neck and neck out there. For most voters, congressional races all turn on these national issues — where people were on January 6th and the Big Lie about Trump and that he won the last election, that sort of thing. The down ballot races are run on local issues — and that's why our candidates do so well."
Another interesting congressional race is New York's Third District in Long Island. Victory has endorsed Democrat Robert Zimmerman. But his Republican opponent, George Santos, is also openly gay. "They both have deep ties to the district. No carpetbaggers. They're credible candidates. And they raise good money. They have their party's nomination," says Parker. "Unfortunately, from our viewpoint, Santos was on the mall on January 6 and was part of the Big Lie trying to overturn the election, which made him not suitable for our endorsement."
Parker also highlighted three governors' races: Colorado Gov. Jared Polis is running for reelection "and should be OK. But we could take Massachusetts with Maura Healey and we can take Oregon with Tina Kotek. Maura is doing really well. Tina Kotek is in a three-way race. The interesting thing there is all three are women: a Republican and Democrat and independent. Tina Kotek is the Democrat. Any one of them could win."
Annise Parker closed out the interview talking about her intersectional family — she's been with her wife Kathy Hubbard for 31 years and they have a Black son Jovan and two bi-racial/Black daughters and a third daughter who is Anglo Hispanic.
Jovan, now 46, was a 16-year-old gay street kid when 17-year old Treyvon Martin was murdered. "He was on and off the streets of Houston and he was being raised by his grandparents and they just — they kept trying to force the gay out and he'd run away or they'd throw him out and back and forth," Parker says. "And then we finally said 'Enough with that' and invited him into our family."
Parker had her own motherly response when Treyvon Martin was killed and President Obama said that if he had a son, he would look like Treyvon. In fact, Obama said at the time in 2012, he looked like Treyvon growing up.
"When Obama said that I couldn't help thinking my mother adored my son Jovan. My mother at the time was living in Charleston, South Carolina," she says. "Jovan was about 30 the first time he ever went to visit her on his own and drove over to Charleston. And I had to have this conversation with him before he went. It's like, 'she's an older white woman living by herself. Don't let her give you a key. Make sure you knock on the door. She opens the door. Anybody driving by can see that you're going in. That she's welcoming you in. Just be really, really careful.'
"And I shouldn't have had to have that conversation," Parker says. "Nobody should have to have that conversation. But that's the reality of the world we live in still."
WATCH:
Race to the Midterms Preview: Victory Fund's Annise Parker
MAGA GOP House Minority Leader Kevin McCarthy only needs five seats to take back the Speaker's gavel from fellow Californian Nancy Pelosi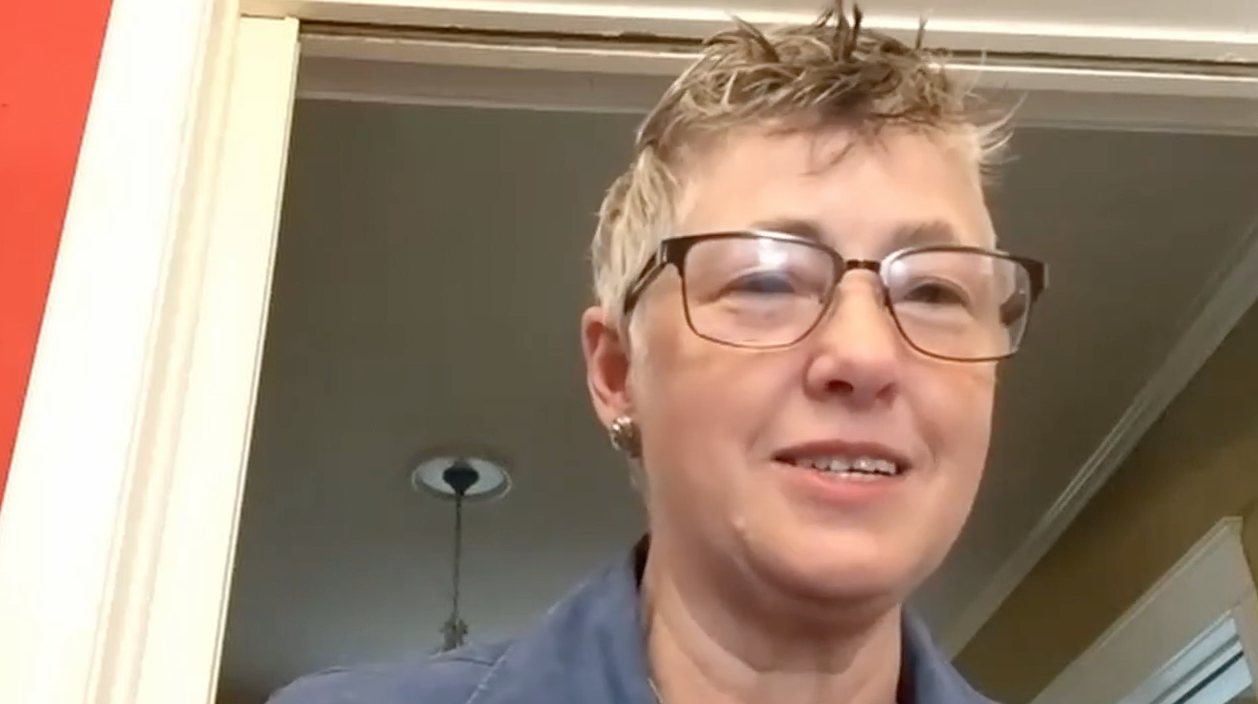 By Karen Ocamb | WEST HOLLYWOOD – The tension is nearly intolerable. Just six weeks until the Nov. 8 midterm elections and headaches abound. Will voters really stick to tradition and give Republicans, the party out of power, congressional gains over quixotic turns in the economy, despite the GOP promise to pass a federal ban on abortion? California's MAGA Republican House Minority Leader Kevin McCarthy only needs five seats to take back the Speaker's gavel from fellow Californian, Speaker Nancy Pelosi.   
And it's not just the House. "Yes, Democrats' fortunes have improved, but the most likely outcome of the midterm elections is still a shift in power to the Republicans — and bigger headaches for President Biden over the next two years," Axios reported Saturday. "Despite the streak of discouraging news, Republicans still have a clear path to retaking the Senate majority. They only need to net one seat to win back the upper chamber, and there are plenty of paths to get there even if many of their recruits fizzle out."
Why are our LGBTQ leaders not screaming from the rafters? Report after report after report warns that LGBTQ people are at risk of not only losing access to the fruits and freedoms of democracy — including the First Amendment right to free speech — but could be erased state by state by state by state without more than a flareup of protest.
"On March 28, Gov. Ron DeSantis signed legislation that effectively bans discussion of sexual orientation and gender identity in Florida's schools. The so-called 'Don't Say Gay' bill creates new restrictions on classroom speech around LGBT people and same-sex families and empowers parents to sue a school if the policy is violated, chilling any talk of LGBT themes lest schools or teachers face potentially costly litigation," the Williams Institute at UCLA School of Law recently reported. "This bill is the latest in a record-setting year of legislation targeting LGBT people: in 2022 alone, more than 200 anti-LGBT bills have been introduced in state legislatures across a range of issues, with a majority targeting transgender individuals," despite a recent PRRI poll showing that 79 percent of Americans favor laws that protect LGBT people from discrimination.
"LGBT rights are the canary in the coal mine of democratic backsliding," the report continues. "Authoritarian leaders may target LGBT people precisely because their rights are seen as less institutionalized than other groups….Even Florida's "Don't Say Gay" bill was explicitly modeled after similar efforts in Hungary. Against this backdrop, we should recognize the propagation of anti-LGBT laws in the U.S. for what it signifies: an existential threat to our inclusive democracy."
One leader traveling around the country, raising the alarm and raising the stakes for the LGBTQ community facing the midterms is former Houston, Texas Mayor Annise Parker, now President and CEO of the LGBTQ Victory Fund and the Victory Institute. Founded in 1991 with two LGBTQ candidates, the Victory Fund has now endorsed and promoted more than 450 out candidates seeking election on Nov. 8 to not only congressional seats but down-ballot state and local seats, as well. Victory's Political Team is also on the ground campaigning and getting out the vote in states such Texas, Florida, North Carolina, Minnesota, Kentucky, New York, Rhode Island, Pennsylvania, Vermont, and Connecticut.
In the upcoming special episode of Race to the Midterms, produced by Karen Ocamb and Max Huskins in conjunction with the Los Angeles Blade, we talk to Annise Parker about the state of the nation and the Out candidates running to make America better.
"Our candidates win at the same rate that any other candidates win," says Parker. "When you control for your experience and the demographics of the district and the quality of the campaign, which is a really good sign. , and the fact that more and more people are acknowledging their gender identity or their sexual orientation — for us, having been in this game for so many decades with a singular purpose, whether someone is successful, I mean, we do want to see candidates win, but whether they ultimately are successful at the ballot box — when they run as their authentic selves, they're true to themselves, they're comfortable in their own skin, it has a transformative effect. And we're excited about the possibilities this year."
Check LosAngelesBlade.com later today to see the full interview and clips of some of the candidates Parker highlights.
Congressional candidate Christy Smith & EQCA's Tony Hoang
Race to the Midterms 2: The Future of Democracy, Abortion Rights and Climate Change and on winning in November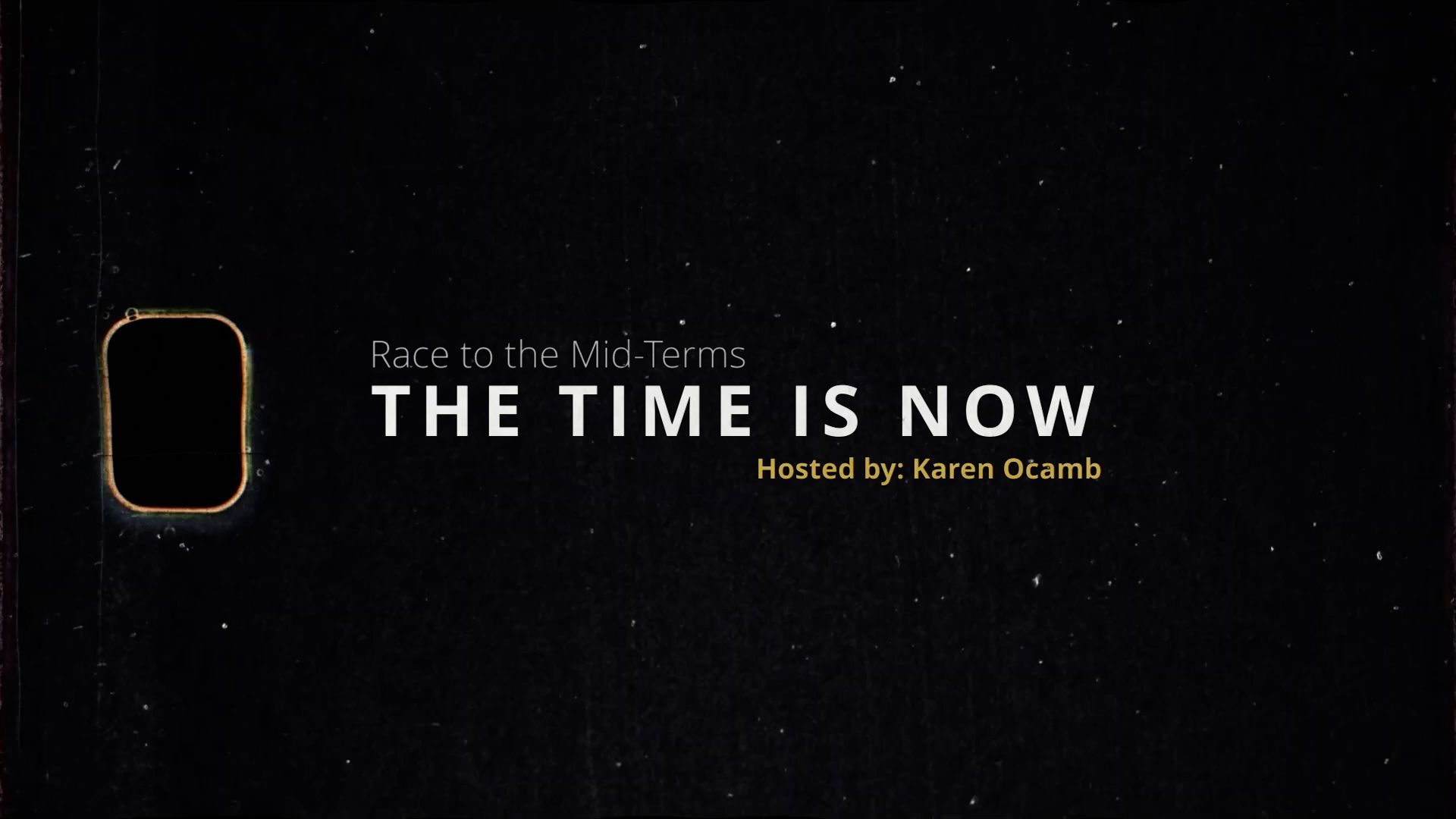 By Karen Ocamb | WEST HOLLYWOOD – Here's the unvarnished truth: if MAGA Republicans win the November 8 midterm elections, Donald Trump wins and we can kiss our democracy and our freedom goodbye.
Think this is an exaggeration?
No one really thought the US Supreme Court would overturn Roe v. Wade and put politicians in charge of women's bodies – but they did. No one thought there would ever be an actual coup attempt to overturn a legitimate election and a violent insurrection against the US Capitol on January 6, 2021 during the peaceful transfer of power — but we watched it live on TV in real time, as did the coup-prompting defeated president who was inciting the rioters.
Will Congress' January 6th Committee explain the unthinkable? Will the Department of Justice prosecute the evil domestic terrorists, including their cult leader? Or will we have to endure this chaos until either the Democrats safely secure both chambers of Congress or the MAGA Republican terrorists award their dark orange prince his hellish authoritarianism?
It all depends on us turning out in massive numbers to vote for Democrats this November 8.
There are patches of blue in the black sky. Tony Hoang, Executive Director of Equality California, whom we interview for the second episode of Race to the Midterms, has quietly created a rainbow staff that reflects our diverse state. "We really want to make sure that we reflect the diverse communities that we serve, whether that's around gender, gender identity, race and ethnicity," Tony says during our Zoom interview.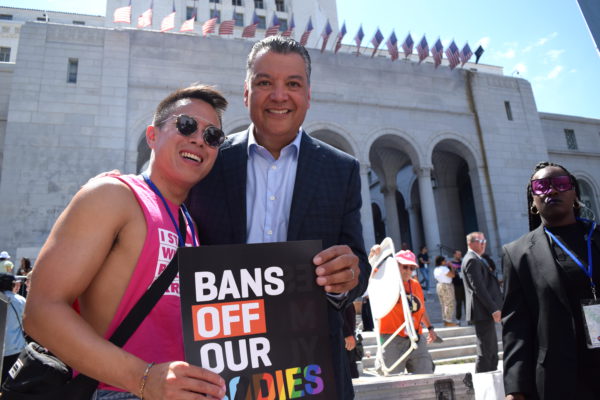 Equality California Votes, their new 501.C4 political action committee, posted their first ad for out gay candidate Will Rollins (see our interview with Will in Episode 1). "Obviously, this is one of the most consequential election cycles in our lifetimes. And if we want to protect the pro-equality majority that we have in the House, that road runs through California. And so, CA-41, the district where Will Rollins is in, is one of the most important congressional flip opportunities in California.
His opponent, Congressman Ken Calvert, for 30 years has voted against things like lowering prescription drug costs for seniors, against abortion rights and reproductive freedom and LGBTQ equality."
This victory in the Palm Springs area would be a major LGBTQ victory, turning this red seat blue.
"Going back to 1994, how Congressman Calvert came into office is that he was attacking a number of folks in our community, specifically Congressman Mark Takano, who has was not publicly out at the time but [Calvert] was using his LGBTQ identity in those attack ads. Obviously two decades later Congressman Takano is now an out member of Congress, proudly representing California," Hoang says.
"But for us, the sweet irony of being able to flip this seat by taking out a member who has been 100% against our community for years and years with someone that is openly LGBTQ is something that we are definitely committed to and pouring a number of resources into. I think on top of that, one thing that we were proud of in the redistricting cycle is given that this district represents the Greater Palm Springs area, and we were really committed to ensuring that we could maximize the political power of LGBTQ voters and our pro-equality allies in this district."
Hoang says Equality California is also working to win back reproductive rights. "We have been working hand in glove with their partners like Planned Parenthood and as well as others around California because we understand that abortion rights, reproductive rights, are LGBTQ rights. At the end of the day, we are talking about bodily autonomy and privacy. And we know after the Dobs decision, these attacks have been coming for quite some time."
"But," he continues, "as shown from the Supreme Court decision, they're not going to stop with just abortion rights. They're coming for LGBTQ rights. And for us, it's important that we stand in solidarity with our partners in the reproductive movement. And so, as part of that, what we are educating quite a lot of California members and our allies about is specifically around Proposition One that would enshrine the right to abortion access and contraception in the California Constitution….And so for me, it's been heartening to see all of our allies come together in this moment and really fight back against the hate that is out there."
We also interviewed Christy Smith, candidate for the CA-27 — my second-ever endorsement was for Christy Smith. Christy ran for Katie Hill's seat after Hill resigned. That race against Mike Garcia was so nail-bitingly close, she ran again. That race was also heartbreakingly close. But Garcia has become a full-throated Trump fanboy, hanging around with cultists like Marjorie Taylor Green. He was among the MAGA Republicans who signed the amicus brief to the US Supreme Court asking them specifically to overturn Roe v. Wade.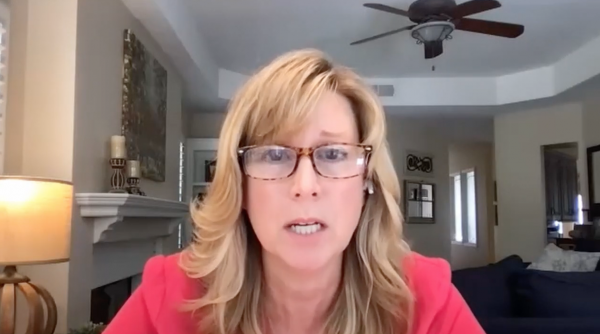 "Subsequent to that," Christy says in our interview, "he's one of the people who coauthored 'The Life Begins at Conception Act, which — don't let them fool you — is their roadmap for a national abortion ban. So, while my opponent now tries to hide in safe spaces and say, 'Well, abortion is safe in California — why are you so upset?' Really? They have clearly signaled — and Lindsey Graham the other day just doubled down on the fact that they plan to pursue a national abortion ban.
"But even aside from that," she continues, "we should never live in the kind of dystopian country where any person's rights vary from state to state. And you and I both know — we saw that for a very long time with gay marriage rights in this country, right? Where depending on where you live determines whether or not you can marry the person they love."
MAGA Republicans in Congress are "very comfortable operating in these spaces where they continue to chip away at fundamental rights to privacy and freedom," she says. "My opponent is right there on those extremes with these people. And the extremes are where our government is heading." Mike Garcia also voted against a bipartisan bill authored by Jan. 6 Committee members Reps. Zoe Lofgren from California and Liz Cheney from Wyoming that would help clear up and correct confusion underlying the belief system Trump touts as the "Big Lie."
My opponent is so extreme, he refused to vote for it," Christy says. "So, you can't say that you stand for democracy when you're literally actively working to take away – not only people's freedoms -but the structure of the democratic institutions and the structure that protect those freedoms."
Flipping this seat is a necessity.
Christy says that her top priorities if elected would be first addressing the needs of the North Los Angeles County communities she represents, especially transportation issues for commuters.
"We need to work on local and regional economic growth so people aren't commuting so far to have gainful employment," she says. "We really need to focus on an investment in our public schools. We are facing a national teacher shortage right now that could really devastate our public schools….If we don't come to terms with the fact that we have got to pay our teachers better, support them well, and keep politics out of their classroom, it's really going to be devastating to our kids and our schools."
Christy is also keen on urgently addressing climate change, which she considers "our biggest national security threat."
And," Christy says, "I agree with Tony. I think the LGBTQ community is next [on the GOP hit list. "That is really important work that we have to do to stem the tide of the very extreme movement that they're trying to push on America.
"You will always have an ally in me," she says to our LGBTQ people. "I came to the movement based on the work that my mom did. My mom was a home healthcare nurse and she was doing home health right at the time that the HIV/AIDS crisis gripped the country. And the stories that she would come home and share with me about what gay couples were going through and how their rights were being violated. And they were really left with so little support at a time of great crisis and need in their life. That just affirmed for me that everything that the LGBTQ community goes through are civil rights issues. And if we're going to get to true equity and parity in this country and have a future that speaks to the needs of everyone, this movement very much needs to continue to have a seat at the table. And that is work that I'm invested in doing. And it's more than just preaching to it — it's actually practicing it. So, I'm very proud of the diversity of my team that reflects the Rainbow Coalition and will continue to do so while I'm in public life."
Go to ChristyforCongress.org to find out more about how to elect Christy Smith to Congress.
Go here for the first Episode of "The Time is Now: Race to the Midterms" with Los Angeles County Democratic Party Chair Mark Gonzalez and CA-41 candidate Will Rollins.
Future of Democracy, Abortion Rights and Climate Change | Featuring Tony Hoang & Christy Smith: