Fighting for LGBTQ+ voters in the Midterm Elections
Veteran journalist and activist Karen Ocamb interviews politicos & candidates seeking your vote in the November 2022 elections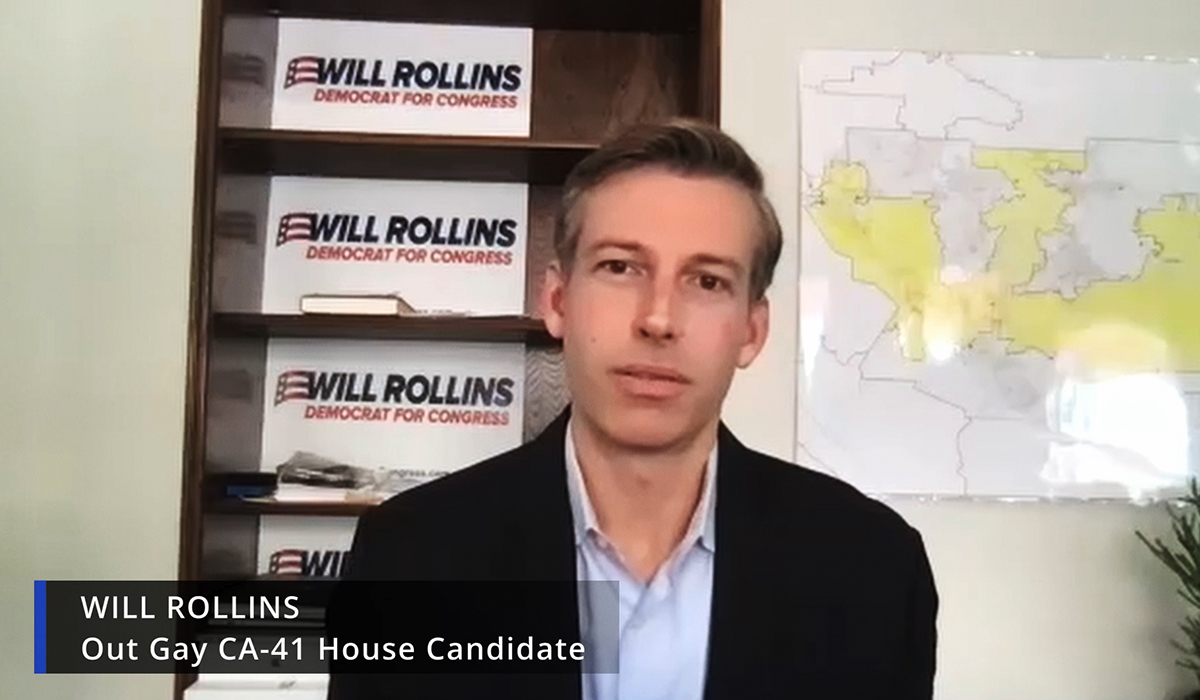 By Karen Ocamb | WEST HOLLYWOOD – Tick. Tick. Tick. The countdown to the Nov. 8 Midterm Elections is on. Just seven weeks until we find out if the repairable cracks in our democracy will hold or if the fissures burst, unleashing a tidal wave of MAGA Republican venom normalizing hate and anti-LGBTQ authoritarianism.
LGBTQs have been concerned about this since 1977 when Rev. Jerry Falwell's Moral Majority joined with singer Anita Bryant to repeal Dade County, Florida's gay civil rights ordinance, a sign of progress toward equality after the Stonewall Riots in 1969. For one brief shining moment, the gay world unified, came out, and defeated a similar effort called the Briggs Initiative in California.
But soon after, gay icon San Francisco Supervisor Harvey Milk was assassinated, Ronald Reagan was elected and brought his merry band of evangelical homophobes into the administration. They believed that the new fatal disease AIDS was "God's punishment" for homosexuality so AIDS was allowed to flourish into a deadly worldwide pandemic.
Decades later, AIDS is now a chronic manageable disease with treatments advertised on TV. But many of us are still triggered by the trauma of losing a generation of gay men, friends just settling into the soul of their authenticity and young men who anguished over never having fallen in love.  
It feels like something similar is happening today – as if Trump's MAGA hate is the new Reagan/AIDS and LGBTQ people and anyone else who disavows white supremacy are targeted for erasure. We see it everywhere: "Don't Say Gay" bills popping up in state legislatures; well-received Drag Queen reading treats for children in libraries labeled as "grooming" recruitment centers; and the cruel fixation on transgender and non-binary children and their parents during an unacknowledged epidemic of trans and non-binary murders in the past several years.
Last July, seven trans people died through fatal violence, including Kandii Redd (Dee Dee), a 29-year-old Black trans woman killed in in Kansas City, Missouri – the 25th trans or gender non-conforming person killed in the start of 2022.  
Who's the next to be murdered, injured or harmed in Trumpified America?
My friend Max Huskins and I have discussed this at length. Max is an ally who is concerned for the community, as well as the erosion and loss of rights his own generation and the entire country are seeing – from the devastating overturning of Roe v. Wade by Trump's Supreme Court justices to the explicit threats of marriage equality, interracial marriage, immigration and even basic human rights of bodily autonomy, sexuality, participation in society and the pursuit of happiness through mere existence.
So, we decided to do something about it. Even though both of us have full time jobs, we are carving out time to produce a limited series of "shows" on a newly created YouTube channel featuring politicos and Congressional candidates to help inform the LGBTQ community before the Midterm Elections.
Since we are doing this in conjunction with the Los Angeles Blade, we are focusing on Congressional races in California. However, we hope to also interview experts and politicos who can give us a broader picture of races nationwide so we may be able to contribute time through remote phone banking or dollars for important campaigns being overwhelmed by MAGA Big Bucks.
We are hoping to inspire other regular people to do what they can to save our democracy, too.
Our first "show" goes up this Sunday, Sept. 18. After the show airs, LA Blade editor Brody Levesque will post highlights, with a link to the show. We hope to have eight other Sunday shows, with a special show on Monday, Nov. 7, the night before the Midterm Elections. We will conclude the series with a final show analyzing what happened and what happens next.
Our first show this Sunday features out gay Los Angeles Democratic Party Chair Mark Gonzalez who reflects on how we got to this craziness through the Trump administration's census that undercounted people in California, costing us one House seat in the southeast portion of Los Angeles. He also emphasized how women – especially women of color – are "constantly under attack" and the responsibility of men to stand up for them. We also touched on down-ballot races, including for LA County Sheriff, which some folks might not realize is an elected office.
Our first highlighted candidate is out gay former national security prosecutor Will Rollins who is running against longtime anti-LGBTQ Republican Rep. Ken Calvert in Congressional District 41. Will is incredibly impressive, smart and forthright. He also gets candid about being so stirred by patriotism, he wanted to sign up for the military after 9/11 — but he feared being outed under Don't Ask, Don't Tell. He then unsuccessfully tried to be an Arabic linguist – finally finding his niche as a federal prosecutor specializing in national security, which is how he wound up prosecuting some of the January 6 Capitol insurrectionists. And that led to him challenging Calvert who voted to decertify the election, voted against the commission to even investigate the attack, and called for charges to be dropped against the insurrectionists.
Part of the re-drawn CD 41 includes Palm Springs. Electing Will Rollins is virtually an LGBTQ patriotic responsibility.
Please tune into the show and then read my commentary about it on the LA Blade starting this Sunday September 18.
The Time is Now… with Karen Ocamb (Trailer):
Antonio Villaraigosa Leadership Award to San Diego's Mayor Gloria
The award is presented to a mayor who has exhibited an outstanding commitment to bringing diverse communities together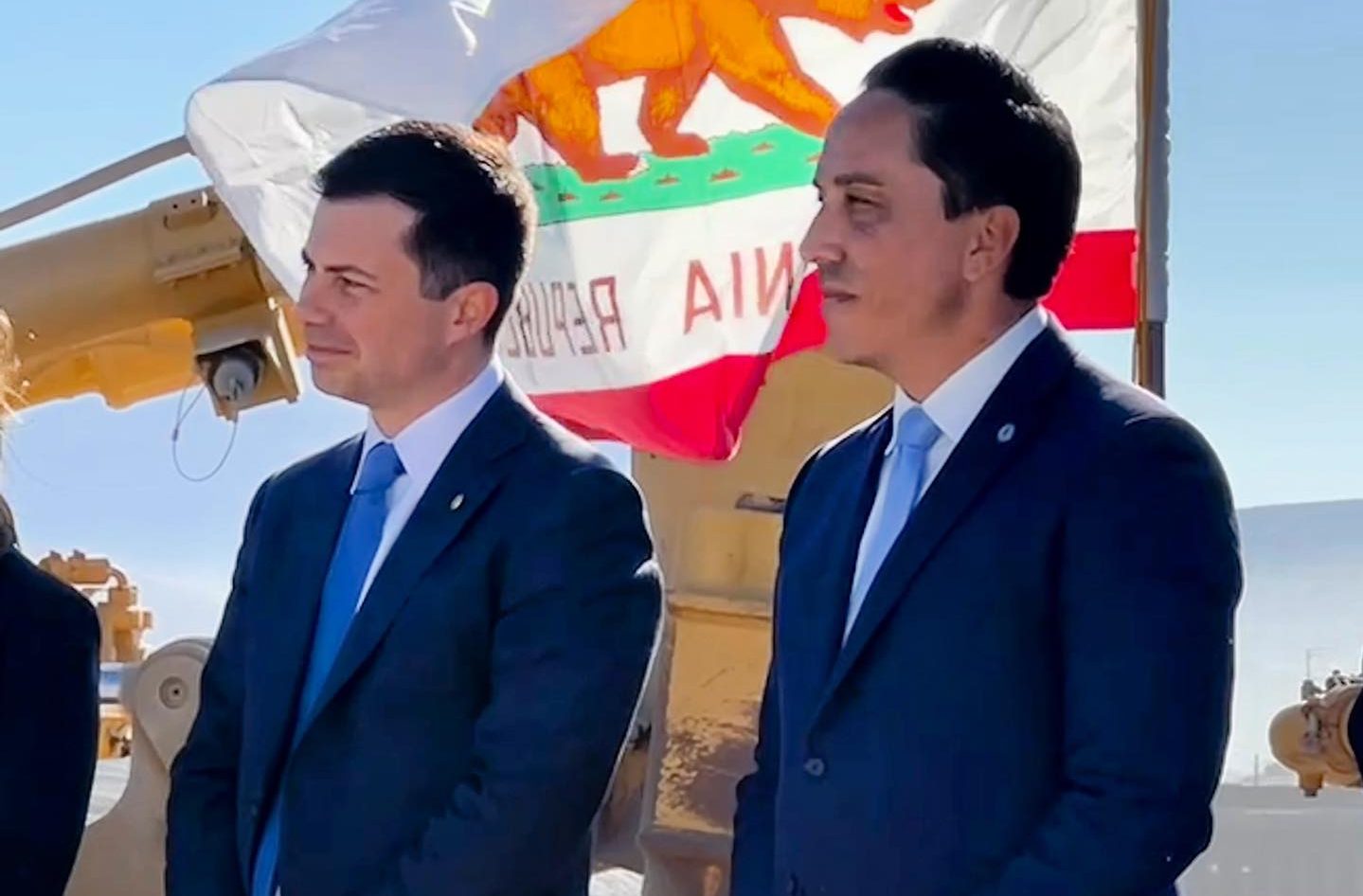 WASHINGTON — On January 18th Mayor Todd Gloria of San Diego will be presented with the Antonio Villaraigosa Leadership Award at the 37th Tribute to Mayors Signature Event. 
The Tribute to Mayors is an annual event put on by the Latino Leaders Network, which was founded by former Clinton administration Assistant to the President and Director of Intergovernmental Affairs at the White House, Mickey Ibarra, as a unique platform for prominent Latino leaders to share their personal stories of overcoming obstacles to achieve success. 
The Antonio Villaraigosa Leadership Award is presented to a mayor from a city with a significant Latino population who has exhibited an outstanding commitment to bringing diverse communities together.
Antonio Ramón Villaraigosa served as the 41st Mayor of Los Angeles from 2005 to 2013. Before becoming mayor, he was a member of the California State Assembly (1994–2000), where he served as the Democratic Majority Leader (1996–98), and the Speaker of the California State Assembly (1998–2000).
Gloria began his career at San Diego County's Health and Human Services Agency. He then went on to serve as District Director for United States Congresswoman Susan A. Davis. In 2008, Gloria was elected to the San Diego City Council. In 2016, he ran and was elected to the California State Assembly to represent the 78th Assembly District.
While serving in the Assembly Gloria went on to become the Assistant Majority Whip and eventually Majority Whip. Then in 2020 he was elected Mayor of San Diego, making history across a spectrum of significant firsts as in addition to being the first openly gay person to lead the city, Gloria, "the son of a hotel maid and a gardener"  became the first person of color to occupy the Mayor's chair. He is a third-generation San Diegan of Filipino, Native American, Puerto Rican, and Dutch descent.
In a coronavirus pandemic affected zoom-style virtual inauguration ceremony, presided over by the President pro Tempore of the California State Senate Toni Gayle Atkins, Gloria was sworn in as the 37th mayor of the City of San Diego on Thursday, December 10, 2020 before the San Diego City Council.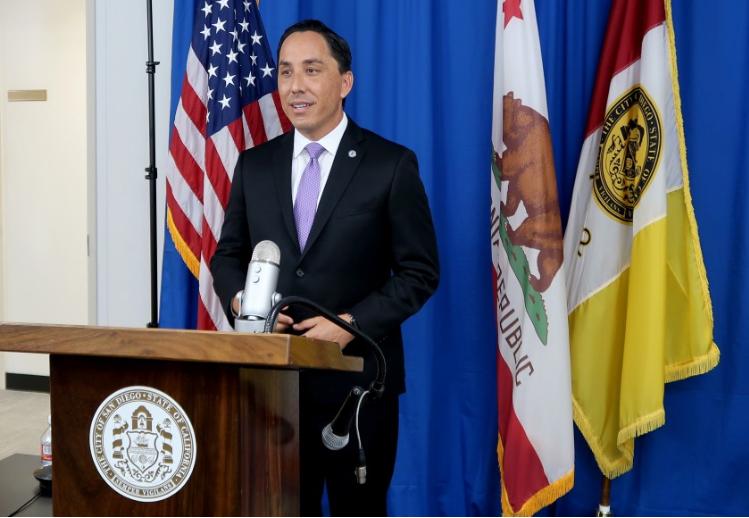 "Getting an award in Mayor Villaraigosa's name is really meaningful to me," Gloria told the Blade. "I was the nerdy kid who would watch C-SPAN and read the newspaper when I was young. I was very aware of Mayor Villaraigosa and his service leading his city that is just a few hundred miles north from where I grew up here in San Diego. There is a saying that if you haven't seen it you can't be it. The fact that I had this charismatic and energetic leader of a city not too far away meant that I could identify with him. He and others like him created that opportunity for me to see what I was interested in trying to become in terms of a public servant, and so it feels in someway poetic to receive this award."
Receiving an award that celebrates diversity and inclusion is particularly poignant for the Mayor, as he feels that while San Diego has an incredibly diverse population, inclusion in its political sphere is only just starting to turn a corner for the better. 
"I hold a sanction to being the first person of color elected mayor of my city," said Gloria. "I was elected in 2020 I think that's somewhat remarkable when you consider that San Diego is a very diverse city we are a border city we literally lie on the US Mexican border. We are on the pacific rim, and yet no one has broken this barrier until I was given the opportunity to do so just two years ago."
Much as he was inspired by LA's Mayor Villaraigosa in his youth, Gloria hopes that that he can serve as an inspiration to the next generation of diverse leaders. 
"People like myself who are given this opportunity have to stay strong. you have to remember you are not there on your own behalf. You are there on behalf of a whole community. Some may look up to me the way I looked up to Mayor Villaraigosa if I am able to show people what a person of color can do leading the 8th largest city in the country. It is a challenge, but it is also an opportunity. My friend and mentor, Vice President Harris, always says that you may be the first to do some thing, but you should not be the last. That is my goal."
"I love San Diego," said Gloria. "I was born and raised here. I am a third generation San Diegan. I love this town, and I was taught that it was my responsibility to leave it better than I found it, and so I've chosen to spend my entire career serving this community in the county of San Diego, as congressional aide as a council member, as a state legislator, and, now, as a mayor."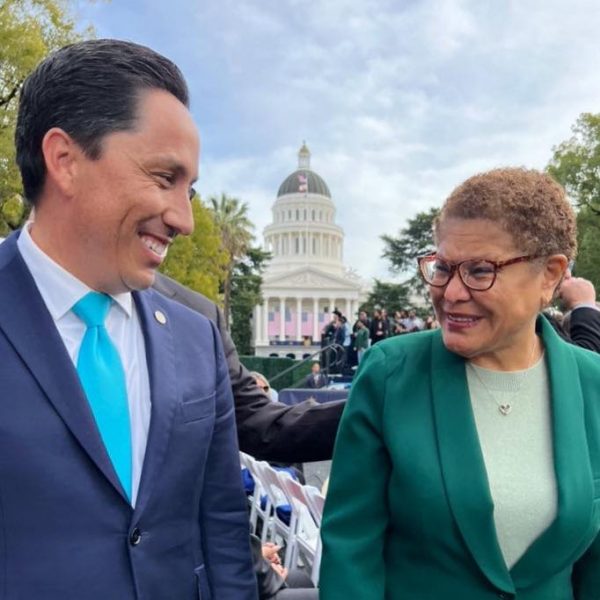 The lesson of leaving something behind better than you found it comes from the teachings of Gloria's parents he tells the Blade.
"My parents were blue-collar folks," recalled the Mayor. "When I was growing up, my mom was a hotel maid and my dad was a landscaper. These two hard-working, modest people didn't have generational wealth or the financial ease to help us. They just had good humble values that they tried to instill in me and my brother."
Gloria recounted a story from his childhood where his parents' moral compass inadvertently lead him to his political career.
"Growing up, we often didn't have a car. We had to borrow other people's cars. Obviously, we didn't have enough money, and I can remember vividly having to wash those cars and fill them with gas and having to get the buckets and sponges and soap and water. That all has expense attached to it, and so I said, 'If we are borrowing cars because we don't have money, then why are we spending money on washing them and filling the tanks up with gas?' The answer that my parents gave us was, 'This is what we have to do. We are borrowing these cars and we can't return them dirty or with an empty tank.' This left an impression on me. I don't think my parents intended it this way, but it really was this admonition to get into public service.'
"Some people have to wake up every day and punch a time clock. I just have to wake up and make the city a better place. I think that's a wonderful mission and I feel grateful for this opportunity. That is why I do this work."